Today, I'll present you two of the most effective eating plans on the market: HMR Diet and Medifast. B
oth these diets can help you achieve your health and fitness goals, but what sets them apart and what are their similarities? You're about to find all that and more in the article below.
Bottom Line Up Front: I actually think the best option is NEITHER of these. A better, more complete and fully planned solution is Nutrisystem here. They feature a more wholistic approach to dieting, PLUS fresh fruits and veggies as well. Right now, you can take up to 40% off their "Fresh Start" plan right here.
HMR Diet vs Medifast – What Are They?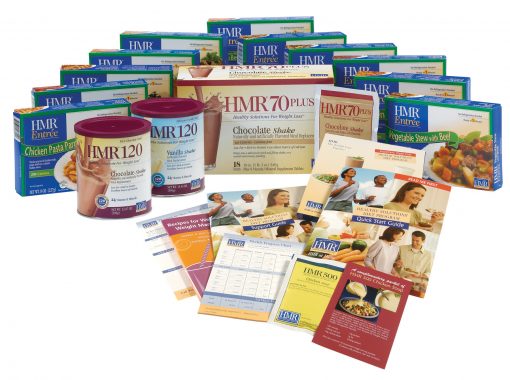 HMR Diet Overview
HMR is a well-appreciated eating system in which many coaches, dietitians, and other nutrition specialists are involved. This diet helps people achieve their fitness, health, and well-being goals.
With HMR, you can benefit from in-person coaching and even medical supervision, if necessary. Or, you can choose to use the program in the comfort and intimacy of your own home through group coaching via phone sessions.
The HMR Diet lets you choose from three different approaches: Healthy Solutions, Healthy Shakes, and a Decision-Free alternative. Normally, dieters follow one of these plans for a period of minimum six months in order to get optimal results.
The program was launched on the market in 1986 and since then it has helped millions of people lose weight and lead a healthier lifestyle.
All HMR products and services are available at 40 different clinics all over the United States. This eating system includes soups, entrees, shakes, cereal bars, and even a wide range of DIY recipe ideas. Their meals are calorie-counted as well as wisely portioned.
Basically, you will eat calorie-restricted meals that will help you lose weight. Still, HMR specialists also recommend dieters to engage in regular physical activities if they want to obtain the best possible results. As a member, you will receive nutrition support from the company's coaches.
Medifast Overview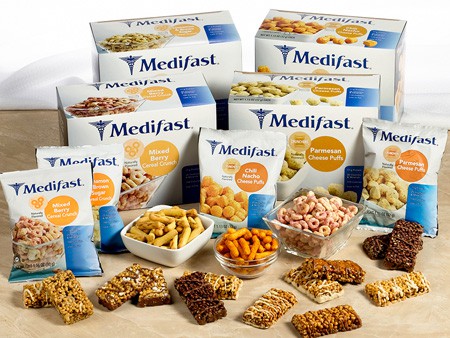 Medifast is a very popular eating plan that helps its clients lose weight. With this diet system, people usually learn the proper way to eat in a healthy and balanced manner. Medifast was created by Dr. William Vitale, back in 1980. Since then, more than 20,000 specialists, nutritionists, and doctors have recommended this system to their patients. The company is listed on the NYSE.
Apparently, this diet works even better for individuals who want to lose a lot of weight. The company's meal delivery services provide all the necessary nutrients that one's body needs such as proteins, vitamins, minerals, and fiber. According to Medifast representatives, their weight-loss solution helps you burn fat without affecting your muscle mass.
Not only will this diet help people shed those extra pounds, but it will also work for those who suffer from gout, food allergies, and diabetes. On the company's website, you will find three available eating plans:
·        The Achieve Weight-Loss Plan;
·        Thrive Healthy Living Plan;
·        Medifast Special Diets.
You have the possibility to choose four daily meals that can vary from fruits to vegetables and snacks. There are over 70 available choices so you don't have to worry about getting bored with these meals' taste. During this diet, you must eat no less than six meals per day, once per every 3-4 hours. Medifast is a simple system that is also time-saving and highly convenient. You won't need to go grocery shopping anymore.
HMR Diet vs Medifast – Main Similarities
 

Both programs aim to help you lose weight in a healthy and balanced manner;
They both offer a delivery service of already-cooked meals;
HMR and Medifast provide customers with weight-loss plans and professional guidance;
All the recipes marketed by these two companies are prepared by professional chefs and they are approved by nutritionists;
The foods these systems offer are free from hormones and antibiotics while also being low in fat and carbs;
The meals are healthy for your heart, they contain non-GMO ingredients, they come with a high content of protein and are diabetic-friendly;
Both programs are easy to follow and highly-convenient;
HMR and Medifast are available for download on Android and iOS devices;
You can contact these companies' representatives by email or phone;
Clients can benefit from a money-back guarantee, no matter which of these two systems they choose to follow.
HMR Diet vs. Medifast – Main Differences
Unlike HMR, Medifast provides a broader range of available diet varieties. They have customized eating plans that can suit the lifestyle and unique needs of pregnant women, seniors, new moms, etc.;
On the other hand, the HMR Diet clients will also get full access to the system's fitness and workout tips, tutorials, and materials;
The HMR Program is more affordable than Medifast;
HMR meals contain more sugar than the foods provided by Medifast;
Medifast doesn't deliver soups, drinks, desserts, and fruits;
HMR Diet is a customizable weight-loss program;
Medifast also offers customer support through their online live chat;
The HMR Diet has the advantage of free shipping.
HMR Diet vs Medifast – Targeted Customers
Who Is HMR Diet Ideal for?
If you deal with a chaotic daily schedule and you don't have the time to go grocery shopping or cook your meals, this is the right program for you;
For those who want a healthy alternative to frozen foods;
It is good for people who want to lose weight or even desire to follow a vegan nutrition program.
Who Is Medifast Ideal for?
People who want to lose weight;

I

ndividuals who need to maintain or improve their health;
Those who want to achieve healthier eating habits;
People who want to know more about proper nutrition and fitness.
Pros and Cons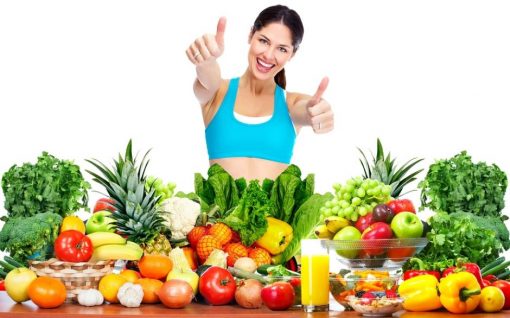 HRM Diet
Pros
HMR provides a high diversity of available meals and foods;
Their program is created for the finest motivation;
It is more affordable than Medifast or other similar programs;
They seem to understand better what their clients want and what a healthy lifestyle is all about.
Cons
It is not the best or safest solution for individuals who suffer from severe or chronic health conditions;
Although HMR is a bit less expensive than Medifast, it still remains a costly program.
Medifast
Pros
All their meals are approved by nutritionists, and their program is developed by doctors;

 

It is an effective weight-loss program;
The company offers a 100% money-back guarantee;
You will lose weight in a balanced way by consuming nourishing meals.
Cons
Unfortunately, the company markets a pretty poor food selection as well as a low variety of available meals. Because of these issues, you can easily get bored;
Apparently, their website can sometimes be quite difficult to navigate;
Medifast snacks and juices have pretty high prices.
How Do These Diets Work?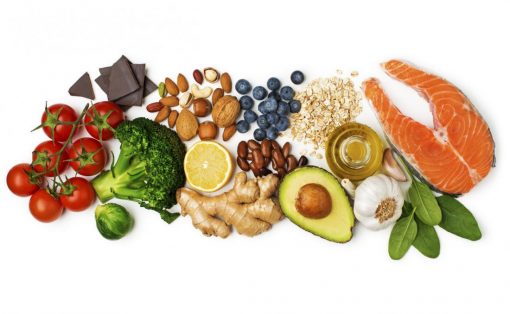 HMR Diet
Each HMR eating plan offers plenty of foods options like puddings, cereals, soups, shakes, hot drinks, ice cream, bars, etc. There's even an a la carte menu option that you can select. Most of your extra weight will be lost by drinking HMR shakes and by replacing your regular meals with HMR-approved veggies, fruits, and entrees. In other words, each day, you must include 3 shakes, 2 entrees, and 5 vegetables and fruits in your diet. With the help of HMR, you won't need to plan your meals. That way, you can shift your attention to learning and practicing your newly-developed living and eating skills.
Medifast
Medifast also focuses on providing you frequent yet low-calorie foods that will target body fat and help you lose weight. Instead of consuming three bigger meals, you will eat a higher number of smaller meals per day.
It is a good method to eat less without feeling hungry all the time. This Medifast plan has the name of "5&1 Plan." Although the meals are calorie-restricted, they are nutrient-dense and enriched with more than 20 vitamins and minerals. Hence, you will feel satiated throughout the day.
Medifast is a program that boosts your body's fat-burning process while also maintaining your muscle mass intact. One must only consume the foods and meals that the program approves of.
What I like most about the system is its simplicity. Ordering the meals is very simple. You can either choose to follow the shorter diet that lasts 15 days or go with the longer version that lasts one whole month. There's also the alternative to create your customized food and meal selection and order only the items you want to eat from the company's list of bars, shakes, snacks, etc. You will receive all the orders at your doorstep.
HMR Diet vs. Medifast – Main Benefits
Both diet plans are popular and effective, but what sets them apart and what elements differentiate each of these two eating systems? You're about to find that out!
HMR Diet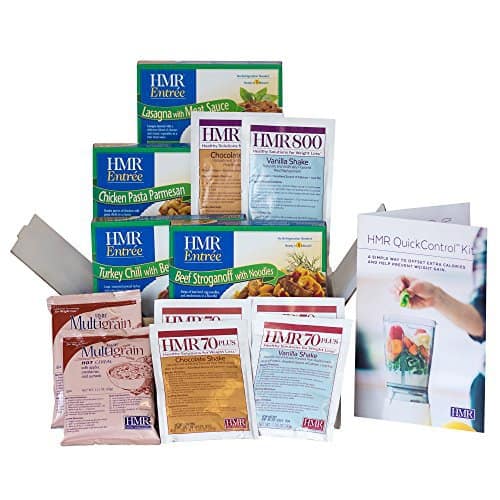 ·        The company relies on three keys that led to this diet's success: structure, accountability, and support. First and foremost, HMR helps dieters lose weight and keep in shape while also being healthy. The program is well-balanced and very motivating;
·       You will benefit from professional support from experienced coaches. This is an effective method that will help you shift towards a healthier overall lifestyle;
·       The diet's approach is a simple one. It eliminates the confusion related to calorie counting, and it is backed by more than three decades of clinical success.
Medifast
·        It is a motivating diet – no matter what type of body you have or how difficult it is for you to lose weight, Medifast specialists always know how to keep you motivated;
·        It is easy to follow – this is a simple eating plan. All you have to do is go on their website and follow their steps. There are easy-to-follow guides that you can use to learn how to place an order and the proper way to cook your lean and green meal every day;
·        This is a long-term weight-loss solution – during the program, not only will you lose weight, but you will also learn how to maintain your new weight while making your achieved results last for a lifetime;
·        Medifast is a safe diet – doctors recommend this program, and it is also backed by science;
·        It is a satisfying program – every couple of hours (no more than 3) you must eat another meal which will help you feel satiated.
·       Dieters will receive support during the entire program – as a client, you will gain access to Medifast's tools, materials, and nutritionists. All these perks are just a click away.
HMR Diet vs. Medifast – Meals and Menus
HMR Diet
·        Healthy Solutions – you can follow this program at home or in a clinic. It is dedicated to those who want to lose weight but also suffer from serious medical conditions. During this program, dieters will eat 2 entrees, 3 shakes, and five fruits and veggies each day. Also, they will receive coaching sessions and weight supervisions;
·        Decision-Free – you can enroll in this program only in a clinic because it is medically administrated. If you want to shed those extra pounds quickly and safely, this is the right choice for you;
·        Healthy Shakes – this program can only be followed at home. If you agree to lower your calorie intake even more, you should try this alternative. During the day, you will consume three HMR shakes, one healthy meal that will be prepared by you, and five portions of fruits and veggies.
Medifast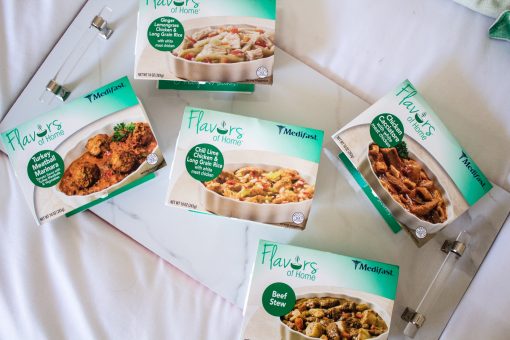 There are many Medifast plans available for purchase, but I'll discuss the most popular ones:
·        Medifast Flex – lets you choose from three different meal kits. If you purchase this program, you will also receive several gifts as bonuses. One kit lets you choose from 126 meal varieties;
·       Medifast Go! – this program will help you lose weight quicker than you can imagine. There are two available kits, one that lasts 13 days and another that is created for an entire month. You will receive 4 bonus gifts and even a free blender bottle. There are 149 meals that you can choose from;
·        Medifast Thrive – it is the most expensive program, and it includes one balanced meal, two green, and lean dishes, and three other healthy meals.
HMR Diet vs. Medifast – Pricing and Costs
HMR Program
When it comes to the company's pricing plans, opinions vary. Some consider their services and products pretty reasonable while others think they can be a tad on the pricey side.
Their most popular program is Healthy Solutions which costs $301.65. This price includes all the meals and aiding materials for the first three weeks of the program. There's no shipping fee if you choose the auto-delivery option. Sometimes, the company offers a discount of $100 on a client's first order.
Medifast
Medifast Flex and Medifast Go! each costs $149 while Medifast Thrive is the company's most expensive program which is marketed for the price of $300, but this last option is created for a lifetime healthy living.
**NOTE: Medifast does offer some seasonal discounts, so check this page to see if there are any ongoing promos***
Let's Recap: HMR vs Medifast
Both diets are easy to follow and effective for weight loss. They both provide nutritious and well-balanced meals. It is true; however, that Medifast is much more popular, and many doctors support it. When it comes to Medifast, you have a wide range of foods and meals to choose from.
On the other hand, HMR Diet will also help you upgrade your lifestyle. They offer you the possibility to lose weight under supervision, in one of the clinics they collaborate with. So, this eating program might be better for you if you suffer from severe or chronic illnesses.
Bottom Line: I actually think the best option is NEITHER of these. A better, more complete and fully planned solution is Nutrisystem here. They feature a more wholistic approach to dieting, PLUS fresh fruits and veggies as well. Right now, you can take up to 40% off their "Fresh Start" plan right here.
This Might Interest You:
Disclaimer
Last updated: December 16, 2019
The information contained on www.altprotein.com website (the "Service") is for general information purposes only.
Alt Protein assumes no responsibility for errors or omissions in the contents on the Service.
In no event shall Alt Protein be liable for any special, direct, indirect, consequential, or incidental damages or any damages whatsoever, whether in an action of contract, negligence or other arising out of or in connection with the use of the Service or the contents of the Service. Alt Protein reserves the right to make additions, deletions, or modification to the contents on the Service at any time without prior notice.
Alt Protein does not warrant that the Service is free of viruses or other harmful components.
Fitness disclaimer
The Service offers health, fitness and nutritional information and is designed for educational purposes only. You should not rely on this information as a substitute for, nor does it replace, professional medical advice, diagnosis, or treatment. If you have any concerns or questions about your health, you should always consult with a physician or other health-care professional.
Do not disregard, avoid or delay obtaining medical or health-related advice from your health-care professional because of something you may have read on the Service. The use of any information provided on the Service is solely at your own risk.
You can also review our Editorial Integrity Policy.
(Visited 469 times, 1 visits today)
Health enthusiast, runner, protein nut. Owen likes to write about protein, particularly alternatve supplementation and supplement comparisons.