There are many different types of protein supplement options that are currently available today. Two of these are bone broth protein and whey protein. Both can be beneficial in weight loss and strength training. To understand which is going to work best for you, check out the rest of this article.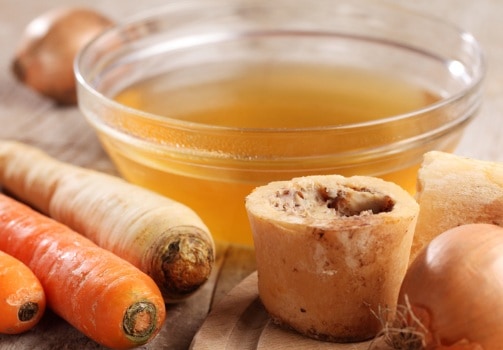 Main Differences Between Bone Broth Protein vs Whey Protein
The main differences between Bone Broth Protein vs Whey Protein are:
Bone Broth Protein is better for weight loss, whereas Whey Protein is better for increasing muscle mass.
Bone Broth Protein is rich in collagen (which is good for your hair, gut health, skin, and joints), whereas Whey Protein doesn't contain collagen.
Bone Broth Protein is hard to mix so it needs to be blended, whereas Whey Protein is easier to mix and you don't need any special device to mix it.
Bone Broth Protein is a more expensive protein powder, whereas Whey Protein is a more affordable variant, especially on long-term basis.
Bone Broth
There is a wide range of benefits that you can find from the use of bone broth protein as a part of your regular diet routine.
This is a stable protein choice that might even offer you additional benefits that you haven't even thought about until now. Bone broth is something that has been around for generations. In fact, the first types of bone broth date back more than 2,500 years.
2,500 years ago it was not acceptable to not use every single part of the animal. Nothing was wasted or thrown away. One way that they were able to utilize the body of the animal was to add all of these parts into a pot to create a broth.
Your body wants bone broth. It is packed with all of the essential nutrients that are going to increase your motivation and energy levels.
These nutrients will also help you to improve your sleep and even help you to have healthier skin. Bone broth protein supplements are the new superfood that you simply cannot live without.
What is Bone Broth Protein Powder?
Bone broth protein is protein powder comes from god ole bone broth. Bone broth is a broth that has been slow simmered and boiled from water covering bones and connective tissues. The bone broth can be made from chicken, beef, and/ or fish bones.
These bones are then simmered for between ten and twenty hours. They are simmered with vegetables and herbs. While this is simple, it is a broth that will offer you a wide range of different benefits. With today's technology, manufacturers have found a way to powderize the bone broth and sell it in containers. You simply mix this powder with water or milk like a regular protein shake.
Bone Broth as Medicine
Bone broth has been used as medicine for generations in China. The Chinese used bone broth as a bone builder, digestive tonic, and kidney strengthener.
Bone broth has a high level of collagen supplementaion, amino acid levels with anti-inflammatory properties, bioavailable materials, and multiple healing compounds. These are things that are only found in the bones and connective tissues of animals.
How Does Bone Broth Work?
Bone broth works because the bones and connective tissues have a high level of amino acids and many minerals in them. Many of these essential amino acid levels and minerals are missing from our everyday diets. Many people do not even realize that bones are the only protein source for gelatin and type II collagen.
Of course, you might not realize just why you need type II collagen protein or gelatin in your diet.
Type II Collagen
Type II collagen protein is often talked about in regards to the fantastic benefits that it has for the skin. You will find that you can combat the aging process by using bone broth. There are many other places that you need collagen to have maximum health.
Collagen is found in the joints, bones, nails, tendons, ligaments, and teeth to name a few. It really is a more important material in the body than you might realize.
Type II Collagen Can:
Repair torn cartilage
Soothe an inflamed digestive tract
Maintain bone density
Improve sleep quality
Relieve joint pain
Strengthen the intestinal lining
Boost immunity
Gelatin
Gelatin is also a miracle cure for your body. Most people just think of this as a delicious treat or a product that you use in salads to help solidify them, but there are actually some benefits to eating gelatin. It might surprise you to know that gelatin is now being considered as a superfood.
Gelatin Can:
Add more protein to your diet. There are actually six grams of protein per tablespoon
Improve digestion
Help improve food intolerances and allergies
Improve your joint and bone health
Improve your hair
Enhance your nails
Improve your teeth
Promote better skin elasticity
Helps speed up the healing of wounds
Improve your quality of sleep
Helps in weight loss
How Can Bone Broth Protein Fit Into Your Weight Loss Plan?
There are times when new products come out, you need to be able to understand these new products and how they can help you. The bone broth is a great idea for weight loss.
One of the best things about bone broth is that it is very low in calories. While it lacks in calories, it does not lack in nutrients. It also helps you to stay well hydrated. When you are well hydrated, you will instantly see an improvement in your intestinal health and your circulatory health. Also, this increase in hydration can help lead to weight loss and with boosting your metabolism, allowing for you to burn calories quicker.
One of the things that will happen is that the weight can come off with high-level energy intake. Gelatin is in bone broth, and gelatin can also help you to reduce your weight. It actually helps to make you feel fuller longer. You will eat less food which means that you will consume fewer calories.
Also, the digestion is improved to treat low levels of acid and even to treat high levels of acid, so regardless of what stomach ailments you have, there is a good chance that bone broth will prove to be your miracle cure.
Even though some people will suggest bone broth as a way of fasting, this method is not really recommended. This method will just end up causing you to gain back any weight that you lose along with additional weight when you return to eating normal foods.
The Recommended Plan
There is no set plan to use when adding bone broth protein to your diet for weight loss. There is a wide range of products available that have been made from bone broth, and you can always make your own.
One way to consume bone broth easily is to add a bowl of broth of your lunch and dinner each day. Another way is to choose meal replacement products or snacks that are made with bone broth. Doing this is going to help you to maintain your diet while gaining the benefits of the bone broth.
Do keep in mind that not all bone broth products are good for all diet types. Some bone broth products will have higher levels of carbs and might not be appropriate for the low-carb lifestyle. Some will contain sugar and might not be appropriate for those who are sugar-free.
A Few Details About the Bone Broth Protein Products
Many bone broth protein products are available on the market today. We are highlighting a few that we have been lucky enough to check out.
Dr. Axe Ancient Nutrition offers you the best with bone broth protein. They offer a creative and innovative line of products that contain this miracle superfood.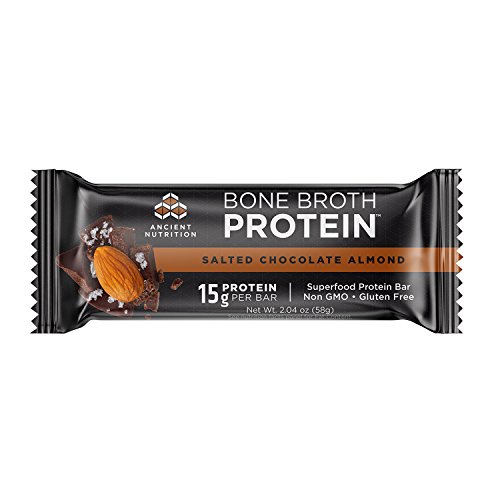 Bone Broth Protein Bar
There is a wide range of Bone Broth Protein Bars to consider. Some of the available flavors include: Peanut Butter Chocolate Chip and Salted-Chocolate Almond. These bars are delicious and surprisingly do not taste anything like bone broth.
They are sweet and delicious and contain all of the nutritional benefits. Plus, they are a great way to have a healthy and nutritious snack or meal on the go.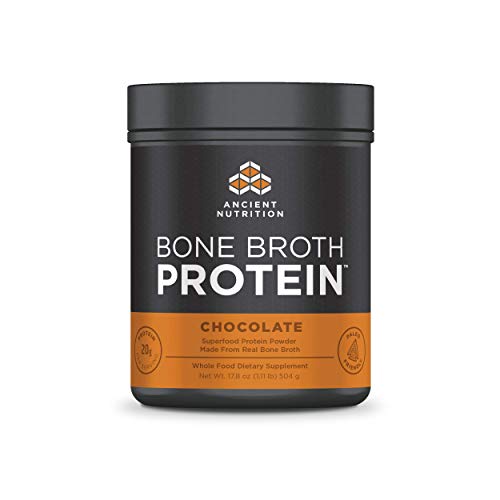 Bone Broth Protein
Dr. Axe offers you a few varieties of Bone Broth Protein. They are Pure (unflavored), Vanilla, Chocolate, Turmeric, Coffee, Banana Cream, and Cinnamon Apple. There is a flavor for everyone with this delicious protein that, again, tastes nothing like bone broth. One great way to lose weight is to simply replace a meal or two a day with this delicious protein.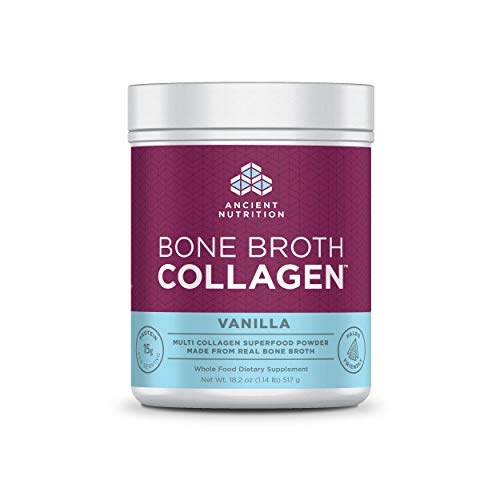 Bone Broth Collagen
There is a wide range of different collagen benefits that you can get from Bone Broth Collagen. Collagen comes in three flavors: Pure, Vanilla, and Chocolate.
Kettle & Fire
Kettle & Fire offers you a high-quality bone broth. It is a high-quality choice for anyone who is interested in looking at broths. The company offers a wide variety of different flavors of the bone broth.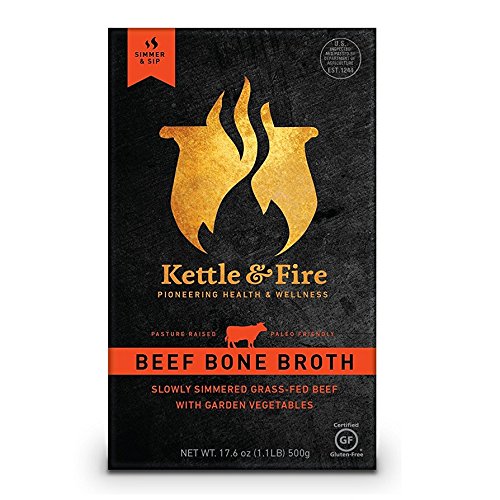 100% Grass Fed Beef Bone Broth
The 100% Grass Fed Beef Protein Bone Broth from Kettle & Fire is a great high-quality bone broth that will offer you the amazing collagen and protein benefits. You simply add some bone broth to your meals or have a small cup of bone broth with one of your meals. It is an easy way to get some top-notch protein quality and reap the benefits that bone broth has to offer.
For anyone who does not eat beef or is allergic, there is Chicken Bone Broth to check out.
A delicious bone broth that combines the flavors of chicken and mushrooms. My personal favorite.
This delicious butternut squash soup was made with bone broth.
If you are craving a delicious Japanese soup, trying Healthy Miso Soup is a great choice because it is made with the health benefits of bone broth.
People who do not prefer broth based soups will appreciate the delicious flavor and creamines of the Healthy Creamy Tomato Soup.
Chili fans will be pleasantly surprised to learn that the delicious Beef Chili & Beans has been made with bone broth and all of its health benefits.
Thai Curry Soup offers you a chance to have the delicious Thai flavors that you crave while also featuring the many benefits of the bone broth.
Organixx
Organixx offers a few different Bone Broth Protein shakes for you to check out. These shakes are a great way to consider that you can get bone broth in a delicious shake.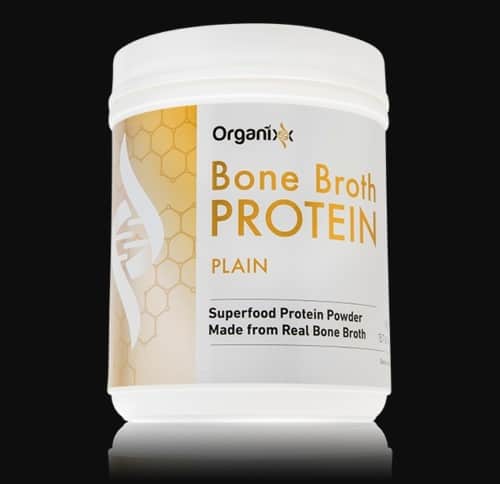 Bone Broth Protein
Organixx offers the Bone Broth Protein shake line that will allow you to have delicious, high-quality protein shakes that offer all of the benefits of bone broth. There are three flavors: Plain, Creamy Vanilla, and Smooth Chocolate.
Where Can You Find Bone Broth Protein Products?
Some nutritional stores, natural food stores, and supermarkets are going to have these products. Some products and brands are only available online.
Benefits
Bone broth offers a unique way to take control of your health. There are many additional benefits of using bone broth protein besides just being able to get excess needed protein. There are eight top benefits that you need to know about with bone broth.
Top 8 Benefits of Bone Broth
Heal Your Intestines — The first thing that you should note about bone broth is that it is going to heal your intestines. The gelatin in the bone broth is going to help to heal and improve your gut health.
Joint Improvement — Consuming bone broth as a part of your diet is going to help you to reduce joint pain and improve your joint function.
Sleep Better — Research proves that you actually sleep better when you are consuming bone broth.
Increase in Bone Strength — You will have healthier and stronger bones.
Eat Healthier — It is easier to stay on track and eat healthier when you are consuming bone broth. You will find that you can eat healthier with bone broth.
As a Supplement — The bone broth helps you to have a lot of benefits since it works as a supplement.
Boost Your Immune System — The human immune system sometimes needs a slight boost, and bone broth can provide that for you.
Look Younger — Finally, you have a chance to look younger. The collagen in bone broth is going to help you to have a lot of benefits including that you are looking younger.
Pros
You can lose weight with bone broth.
Hair, nails, and skin will see benefits from bone broth.
You can see a reduction in joint pain health.
Your liver will be cleansed.
Cons
There is a chance that you will be contaminating yourself with lead.
Bone broth can cause you to have brain fog, seizures, or more.
There are many harmful additives.
It is not vegan-friendly or vegetarian.
Overall Results and Impressions
Overall, I saw decent success with bone broth. With so many different types of products, you can even find a bone broth protein that features a wide range of different flavors.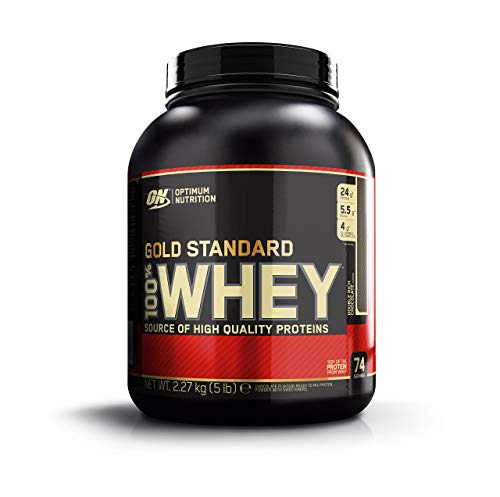 Whey Protein
Whey protein is one of the best and most popular choices for protein powder. This protein is a relatively pure protein that is milk based. Many people have been using whey to increase their personal strength and improve their athletic performance for years. Some people use whey protein to try and keep themselves from developing allergies, as this is often the case with infants.
Whey protein is one of the most popular choices for protein today. It is even making its way into the diet market and now more than ever new protein companies are popping up and offering the many benefits of whey protein.
What is Whey Protein?
Whey is the water byproduct that sits on top of the curds when trying to create cheese from milk. This protein is a pure protein that is milk based.
Why Does Whey Protein Work for Weight Loss?
If you want to decrease the percentage of body fat that you have while losing weight, check out whey protein. Whey protein offers you a chance to improve your nutrition, improve your sleep, reduce your stress, and lose pesky fat while building muscle. You might wonder how one supplement can do so much, but the science behind it is really pretty rad.
Understanding the Different Types of Whey Protein
There are multiple different types of whey protein on the market today. Understanding each one will help you to make the best decision for your own supplement and will help you to get the best results. It will also help you to understand the dietary limitations and what type of protein is best for your own personal needs.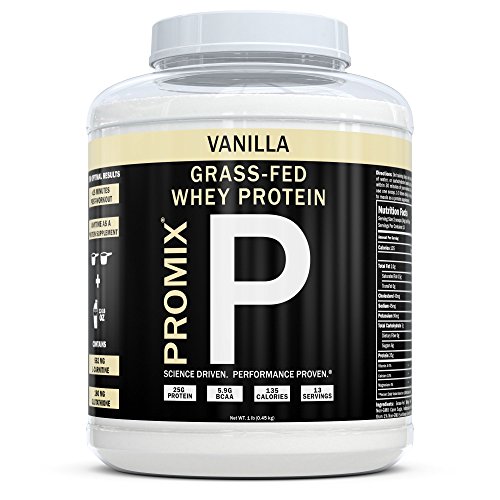 Whey Protein Concentrate
When you are choosing a whey protein concentrate, it is important to look for one with a higher concentration level. Whey protein can contain anywhere from 29% to 89% pure protein. Choosing one with a higher concentration means less wasted protein.
There are more bioactive compounds in whey concentrates than in other forms of whey that are more refined. This means that people who are lactose intolerant or sensitive to dairy might have a hard time digesting the concentrate. That being said, this is one of the best choices for meal replacements with the many health benefits and the fact that you stay full longer.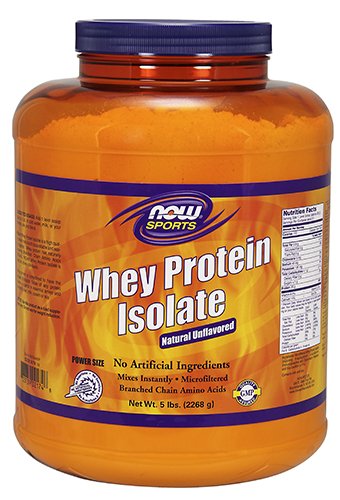 Whey Protein Isolate
The whey protein isolate is a more filtered version of whey protein. During the filtering process cholesterol, fat, and lactose are filtered out. The intention is a product that is better for weight loss and easier to digest. It also contains more protein than whey concentrates. There is almost 90% protein in most whey protein isolates. This means that you are getting more protein for fewer calories making this the ideal choice of whey protein for those seeking a reduction in fat or weight loss.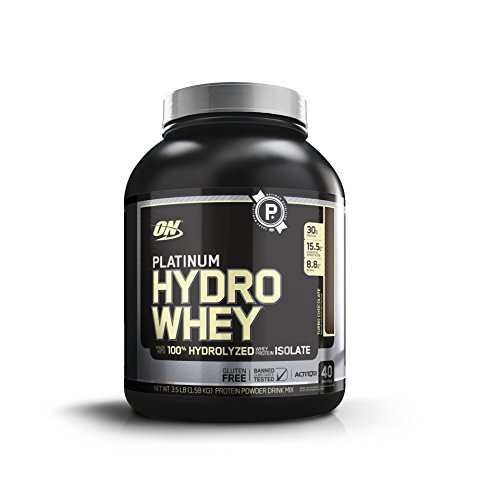 Whey Protein Hydrolysate
Whey protein hydrolysate is one of the best forms of whey protein. This form is the purest. It is also the most refined. It has been partially broken down to help you with digestion. You get more benefits, and your body can better absorb the vitamins and minerals. Even those who find themselves suffering from digestive issues because of whey protein isolate find themselves successful with whey protein hydrolysate.
How Can Whey Protein Fit Into Your Weight Loss Plan?
Whey protein and whey protein supplemented foods are a great way to add nutritional protein into your weight loss plan. You will find that they are generally an easily absorbed and digested form of protein and one that you can find enjoyable to try out.
Not only will you have a higher level of protein in your diet, but you will also reap the benefits of additional amino acids. It is actually a complete protein, so there are no missing amino acids. In addition to the benefits of amino acids, you should be aware of the benefits of BCAAs. BCAAs are also found in whey protein and offer a high level of health benefits that you might not have thought of before.
Whey protein will ultimately help you to lose body fat and build muscle. This is because when you consume whey protein before or after a workout, you are promoting muscle growth and fat burning. It will help you to feel full longer which means that you end up eating less. It also helps you avoid binge eating and snacking in between meals since you are more full.
So many diets cause you to lose fat and muscle. Weigh protein promotes muscle growth and fat loss. This means that while you are losing weight, you will be gaining muscle. With an increase in muscle mass, you are going to naturally burn more fat and calories when going about with your daily activities.
The Recommended Plan
One of the best things about using whey protein as a part of your weight loss plan is that there is no set plan. You do not have to follow set rules, but instead, you get to reap the benefits while enjoying life like normal.
You just go about with your daily routine and replace a meal with a whey protein shake or use a whey protein shake as part of your pre or post workout. Either way, these shakes will taste delicious and offer you a wide range of choices that you might not always see with weight loss products. There is no shortage of choice with whey protein.
A Few Details About the Whey Protein Products
There are over one hundred different brands of whey protein products. It can be VERY overwhelming to attempt to figure out which one is going to be the best for your needs. These are just a few of our favorite companies and our favorite products.
Sparta Nutrition
Sparta Nutrition offers a nice variety of whey protein powders for shakes and other treats, like protein balls. Their flavors are creative and will leave you begging for more. A number of these taste like your favorite childhood breakfast cereals, so you can drink a delicious shake that takes you back to your childhood.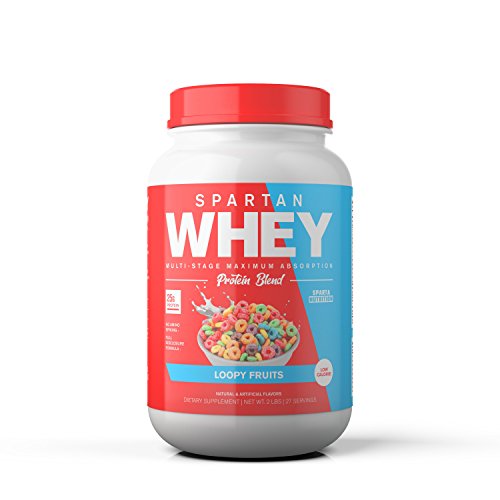 Loopy Fruits Whey Protein Blend, Jacked Apples Whey Protein Blend, and Cinna Crunch Whey Protein Blend
These three protein blend choices taste like your favorite childhood cereals, and they are delicious. If you were a fan of sugary cereal as a kid, let these shakes take you back to your childhood with a healthy protein that can help sustain you all day long. Check out the latest prices on Amazon!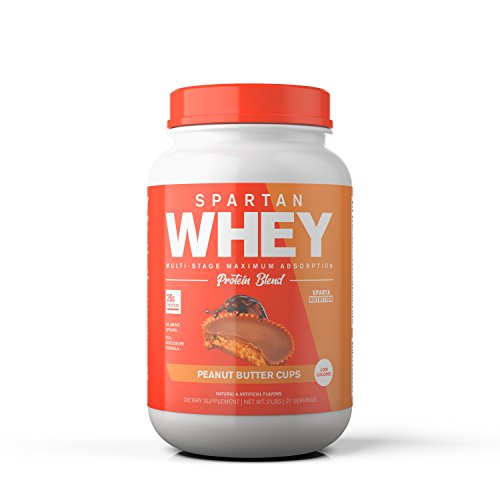 Peanut Butter Cups Whey Protein Blend and Krunchy Krisp Whey Protein Blend
Sparta Nutrition took two favorite candy bars and made them better. They made them healthy and delicious. This gives you a treat that you can feel good about. Check out the latest prices on Amazon!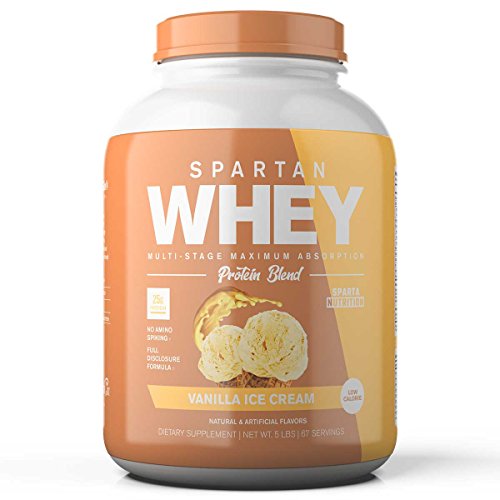 Vanilla Ice Cream Whey Protein Blend
There are so many different types of shakes on the markets, and all of them make their own vanilla version. I was not a huge fan of vanilla until I had been drinking protein shakes for years and needed to mix it up.
That being said, there are a lot of vanilla protein shakes out there that I have not enjoyed. Vanilla Ice Cream Whey Protein is something different and one choice that I really love. Check out the latest prices on Amazon!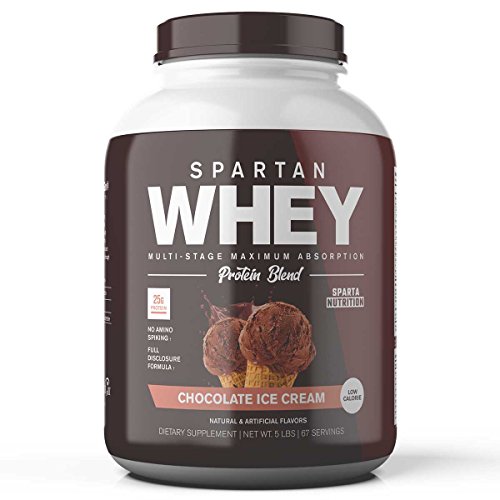 Chocolate Ice Cream Whey Protein Blend
Chocolate ice cream has been a favorite for generations. Many people love the delicious flavor. I can remember eating chocolate ice cream with my great grandfather on his front porch, watching the traffic go by.
I was skeptical when I ordered this because how could something that is a healthy taste that delicious. However, I have to admit that Sparta Nutrition delivered. One sip and I have whisked away to that front porch in my mind. Check out the latest prices on Amazon!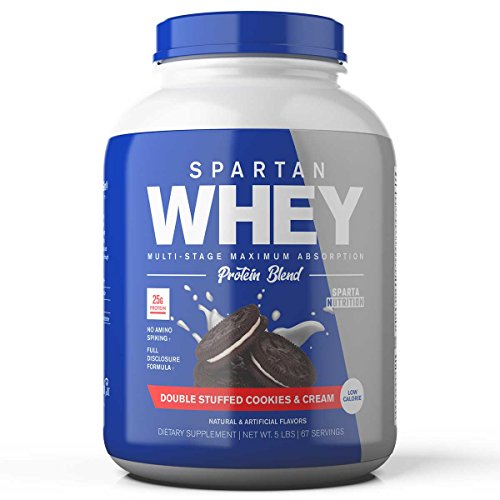 Double Stuffed Cookies and Cream Whey Protein Blend
Double Stuffed Cookies are a fan favorite, and this protein powder really delivers. It features a delicious texture when blended with ice or blended in a shaker cup and packs some serious protein in a shake that tastes like you are eating your favorite dessert. Check out the latest prices on Amazon!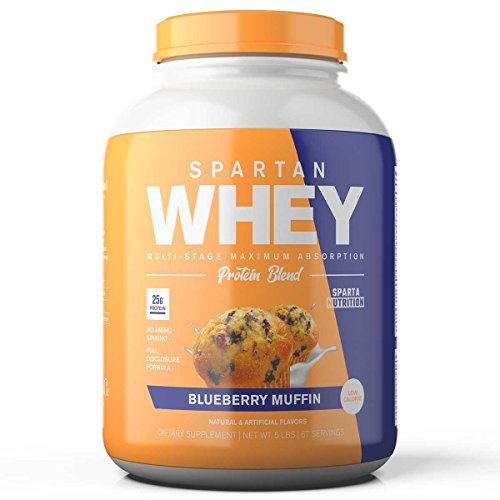 Blueberry Muffin Whey Protein Blend
Most people in the United States drink their protein shakes for breakfast when replacing just one meal a day. Why not drink a breakfast protein shake that tastes like your favorite breakfast food with the Blueberry Muffin Protein Blend? It offers all of the benefits of whey protein in a delicious tasting smoothie. Check out the latest prices on Amazon!
Acti-Labs Dieting
Acti-Labs offers a unique perspective on the diet industry. Their products are all low in calories and high in protein content. Sadly, most of the products use a Soya Protein Isolate, but there is one hidden gem that features the Whey Protein Concentrate.
Vegetable Soup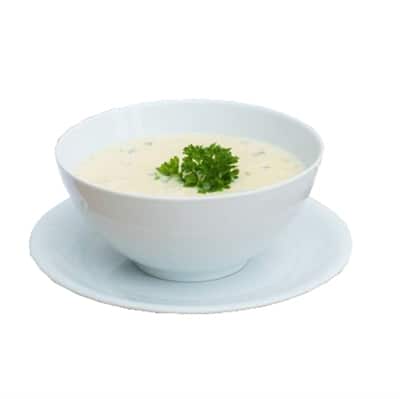 Eating a protein shake or a protein bar can get old. Sometimes you just want a delicious hot meal without having to worry about whether or not it is healthy. Thankfully, Acti-Labs has developed a high quality and delicious soup that will help you stay on track with your diet while providing something warm for you to drink.
Bodybuilding.com Signature
Bodybuilding.com has put together their knowledge of bodybuilding and muscle maintenance to produce a line of signature protein. This line features a wide variety of products that utilize the many benefits of whey protein.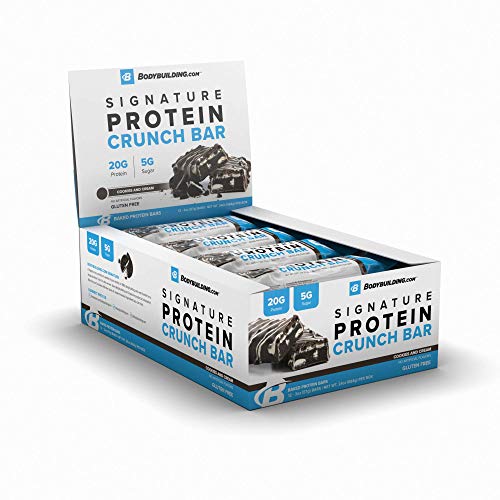 Signature Protein Crunch Bars
The Signature Protein Crunch Bars are available in two delicious flavors: Chocolate Peanut Butter and Cookies and Cream. These both contain whey protein and pack a high level of protein into one conveniently packaged bar.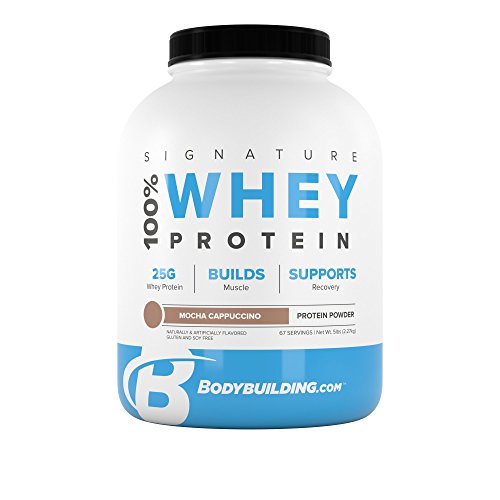 Signature 100% Whey Protein
Signature 100% Whey Protein powder offers you the best of all types of whey protein in one powerhouse shake. You will find that you get a total of 25 grams of whey protein in each shake. This is comprised of 6 grams of hydrolysate, 6 grams of concentrate, and 13 grams of isolate. The protein is low calorie and will leave you feeling satisfied. It comes in a variety of flavors: Vanilla, Strawberry, Oatmeal Cookie, Chocolate, and Mocha Cappuccino. This powder has 130 calories.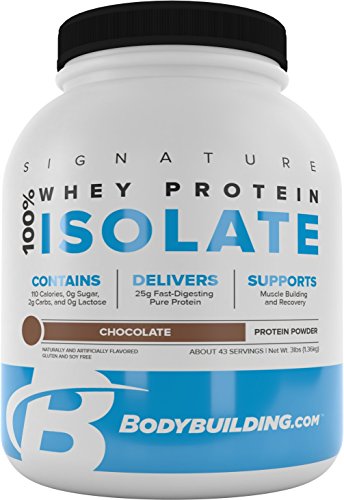 Signature Whey Isolate
The Signature Whey Isolate is a protein powder that utilizes the many benefits of whey isolate. It is the best choice for those who are seeking out weight loss. The powder comes in two flavors: Chocolate and Vanilla. This powder has just 110 calories.
Signature Mass Gainer
The Mass Gainer is the protein for you if you are trying to bulk up and ass mass. This is not the choice for those who are seeking to lose weight. It features 27.7 grams of protein and a very high-calorie count of 810 calories.
Where Can You Find Whey Protein Products?
Whey protein products are easily found. They are marketed under literally hundreds of brands, and you can find choices at every health food store, supplement store, grocery store, big-box retailer, online shopping centers, and more. They are so common that you will not have a problem finding them no matter where you go. Even small grocery store chains have their own labels and brands of whey protein powder.
Benefits
Whey protein is a very versatile choice. This is what often makes it a great choice for anyone who is seeking out the perfect protein. There are low fat and low-calorie choices that leave you feeling full longer and are perfect for when you are dieting. There are high-calorie choices that will help you with being able to bulk up. No matter what your desire is from a protein, there is a whey protein product that is going to work for you.
Top Ten Benefits to Whey Protein
There are so many benefits to the use of whey protein that it can be hard to isolate which ones are going to work for you, or even why you should have bone broth. By understanding the benefits of whey protein, you will see your own health improve.
Whey protein is a great way to get the added protein that you need in your diet
You can lose weight with the help of whey protein
Muscle growth is promoted when you are using whey protein
You will not be as hungry with whey protein as it helps you to feel full longer
Some studies claim that consuming whey protein on a regular basis can lower your blood pressure
There are benefits to your blood fat levels. It can actually lower the LDL (bad cholesterol) in the blood
Whey protein is currently being researched as a treatment option for type II diabetes
Your body's natural antioxidant defense system works better with whey protein
You will notice that your joints feel better thanks to whey protein and its ability to reduce inflammation
There are benefits to the digestive system, and research is being done on the suspected notion that it helps to alleviate problems associated with inflammatory bowel disease
Pros
Whey protein is a complete protein.
It gives your immune system a boost.
It helps you to gain necessary muscles for strength training or to help you lose weight with an increased metabolic system and faster fat burning.
You can find it anywhere.
There is a whey protein that is available in any budget.
Cons
Some whey protein is intended for weight gain making it necessary to read labels and ensure that you are picking a low-calorie option if you want to lose weight
You can be intolerant to it because it is a milk based protein
It is not vegan
Most whey proteins are very highly processed
Overall Results and Impressions
Whey protein has the ability to help you reach your goals with ease. You will find that this is one great protein choice that helps you to get all of the results and benefits that you desire. Plus, with it being so readily available you can find it virtually no matter where you live or where you are looking.
FAQ's About Bone Broth vs. Whey Proteins
Question: Is Bone Broth Powder as Good as Bone Broth?
Answer: Yes, it is. In fact, the process is very simple and companies who make bone broth powder use grass-fed animal bones, and then simmer them for hours, so after this process is done, the bones are dehydrated and converted into a powder.
Question: How Much Bone Broth Should You Drink a Day?
Answer: The dose always varies depending on what you want to use it for. If you just want to have a healthy diet, then 2 to 3 cups is enough. If you want to lose weight and gain muscle, you should drink 4 to 6 cups a day.
Question: When Should I Take Whey Protein?
Answer: After you are done with a stressful workout session, it is best if you take whey protein since the powder contains amino acids that quickly transfer into your bloodstream and promote tissue repair.
Question: Which Is Better Bone Broth or Whey Protein?
Answer: Both types of protein are healthy but for lactose-intolerant people, bone broth protein is a better option because it will not cause discomfort.
So, Which Should You Choose…Bone Broth Protein or Whey Protein?
There are many things to consider when trying to decide if you want to use whey protein or bone broth protein. Both of these are derived from animals, so neither of them is vegan. The whey protein can be considered to be vegetarian, but the bone broth is not.
Whey protein is more processed, and on the other hand, bone broth can be made at home in a 100% natural method. Both have many products available on the market which allow you to take your protein on the go.
Choosing the right protein is a personal choice. Sometimes you might need to try both and decide which one you like better.
You can even use both if you want to switch between based on your mood or the type of diet you are currently trying. If you have any concerns with your health, it would be recommended to discuss your options with your physician to make sure that you make the best choice for your needs and your body type.
This Might Interest You
(Visited 106 times, 1 visits today)
Health enthusiast, runner, protein nut. Owen likes to write about protein, particularly alternatve supplementation and supplement comparisons.