Both MyProtein and Optimum Nutrition are leading nutrition supplement brands. They are known and sold all over the globe. Basically, Optimum Nutrition is one of the main competitors of MyProtein and vice-versa.
Therefore, their products are pretty similar regarding their level of quality, available flavors, etc. However, there are still numerous differences between these two supplement brands and you're about to find out which these differences are.
MyProtein vs Optimum Nutrition – A Brief Description of Their Background
MyProtein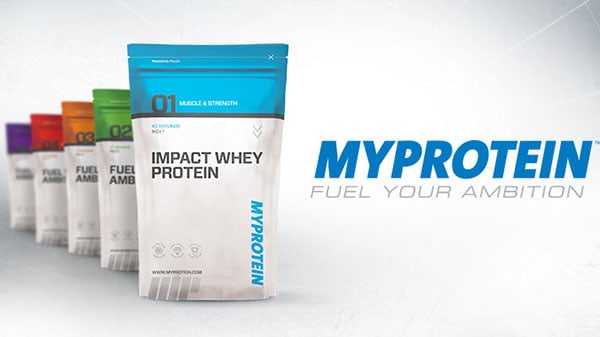 The company was launched on the market back in 2004, being a UK-based supplement manufacturer. In fact, it is one of the best considering that in 2009, MyProtein received the title of the best sports nutrition brand in the United Kingdom. It is a BRC-accredited company and it is included in the Hut Group which is currently expanding at an international level. Under the company's umbrella, consumers can find several health, diet, and beauty-related products. Still, according to what I was able to find online, MyProtein is considered the second-best option after Optimum Nutrition.
Optimum Nutrition
Optimum Nutrition has a much longer history and more experience in the supplement industry. It was founded in 1986. Their most popular product is the Gold Standard 100% Whey. The company was developed by Michael and Tony Costello who are brothers. It is quite impressive when you think that Optimum Nutrition has a history of 31 years. Their good reputation was built on the quality of their products which are made from simple and tasty ingredients.
In 2008, Optimum Nutrition was bought by another company, called Glanbia which is located in Ireland; Kilkenny, to be more exact. One of the things that differentiate this brand from MyProtein is the fact that Optimum Nutrition products are marketed all over the globe, in supplement stores, gymnasiums, and supermarkets. The company's strategy makes this supplement a well-distributed one.
Although the two brands apply different distribution approaches, they target the same group of people and they are both focused on expanding their business.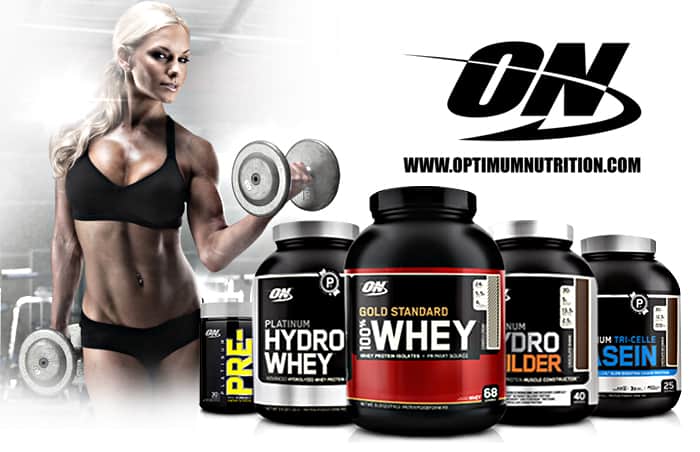 MyProtein vs Optimum Nutrition – Key Products
MyProtein
Here is the list of MyProtein's key products:
Whey protein;
Inulin;
Whey isolate;
Creatine.
As the name tells us, MyProtein is a brand that focuses mostly on selling protein supplements. They claim to be the best European company in the sports and health nutrition fields. The products with the highest level of popularity are: impact whey protein, Mypre pre-workout supplement, impact whey isolate, creatine monohydrate, BCAA, and creatine formula. Still, the best-selling ones are whey protein and creatine.
Regarding the company's creatine-based product, the formula is rich in high-quality ingredients and the supplement has proved itself effective. According to the manufacturer, they offer one of the most researched products in the world, especially considering two main important aspects: ingredient safety and purity. MyProtein creatine comes in nine available flavors.
The creatine formulation is closely followed by whey protein which is also a popular MyProtein supplement. It reaches an impressive level of 77% when it comes to product efficiency.
The product has a high versatility and it is an exciting supplement due to the fact that it is sold in no less than 40 different flavor options. Finally, MyProtein whey supplement provides a whopping amount of protein per serving of 21 grams to help build muscle (or lose weight), depending on your objectives.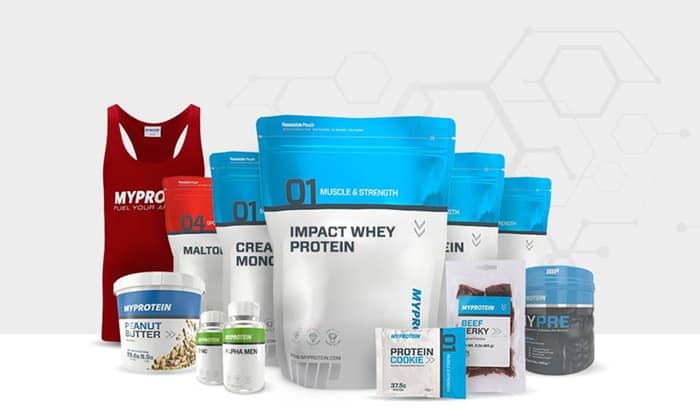 Optimum Nutrition
Here is the list of Optimum Nutrition's flagship products:
Gold Standard 100% Pure Whey Protein;
Multivitamins;
Amino acids.
Although Optimum Nutrition Gold Standard 100% Whey Protein Powder, Extreme Milk Chocolate, 5 Pound (Packaging May Vary) doesn't need an introduction, I took the liberty to outline some notable products made by this company. Unlike many other similar companies, ON has activated in the fitness nutrition industry for a long time and it has managed to remain on top of the game at all times. That being said, I must also add that not all their supplements are truly excellent but several of them are highly popular as well as effective.
Among the manufacturer's best-selling products, the following ones are worth mentioning: Gold Standard Whey Protein, Gold Standard casein, essential amino energy, opti-men multivitamins, and mass gainer to build muscle. In fact, the first one listed above is their most popular product and it has received thousands of positive reviews. This makes me consider it the ON's flagship supplement.
It is available in 24 different flavors and contains 24 grams of protein per serving. Moreover, its protein type is easily digested.
Another well-received supplement made by Optimum Nutrition is Essential AmiN.O. Energy which contains two main ingredients: caffeine and a free form of amino acids. This particular product has the purpose of promoting lean muscle mass and muscle endurance and a quicker post-workout recovery.

Now, let's summarize the characteristics of these brands' main products and see their differences or similarities:
When you take a look at this table, you can easily see that ON wins but it is more expensive. Now, let's compare these two brands' whey isolate protein products because I believe the following comparison will be a bit more relevant and useful for professional athletes:
MyProtein vs Optimum Nutrition – Which Is Better in Terms of Packaging?
In terms of packaging, Optimum Nutrition comes first due to its sturdy hard plastic containers which can be easily reused but they are somewhat difficult to store because of their size. On the other hand, that means they are durable and can also be filled with liquids. Simply put, it is very easy to scoop out the ON powder without making a mess all over the kitchen counter.
The main drawback of the Optimum Nutrition packaging is its size. Because it comes in larger containers, the product is tricky to travel with. Another possible worst case scenario is losing the lid, case in which you will get stuck with a large tub of protein powder flying out of the container at the slightest breeze. Still, all Optimum Nutrition Gold Standard 100% Whey Protein Powder, Double Rich Chocolate, 5 Pound (Packaging May Vary) come with a spoon which is very useful because you'll save a lot of time without the need to measure the correct serving.
In the case of MyProtein supplements, the packaging is much simpler. For instance, their flagship product, Impact Whey Protein, is sold in a hard paper bag that opens without a fuss. And the best part is you can reseal it after every use to keep the powder fresh and safe from outer factors such as humidity, which might damage the supplement.
MyProtein vs Optimum Nutrition – Flavor Range and Quality Level
MyProtein Flavors
I know I said that Optimum Nutrition costs more but is much better in many areas. However, in terms of available flavors, MyProtein is the leader. Here are some of the flavors you can choose from (I have listed just a few of them but feel free to try all 40 varieties):
Banana split;
Blueberry;
Chocolate caramel;
Chocolate mint;
Cookies & Cream;
Maple syrup;
Double chocolate;
Lemon cheesecake;
Natural vanilla;
Pineapple;
Salted caramel;
Peanut cookie;
Summer fruit;
Toffee flavor;
The unflavored version; etc.
Optimum Nutrition Flavors
For ON, I should mention the following flavors:
Cake batter;
Coffee;
Chocolate coconut;
Banana cream;
French vanilla cream;
Strawberry banana;
White chocolate;
Chocolate mint;
Mocha cappuccino;
Vanilla ice cream; etc.
I must confess that I haven't tried all of these flavors yet but I can vouch for the ones I did try. They were all pretty good and I liked the fact that they mixed well with both milk and water.
What About Their Level of Quality?
If you ask me, Optimum Nutrition supplements provide a higher quality level compared to the products manufactured by MyProtein. Take Gold Standard, for example.
It dissolves way quicker in any liquid protein shake of your choice and you don't have to shake it a lot to avoid clumps. It even works better when you use the powder to make pancake batter. Still, the prices of ON products are not really justified by their level of quality. So, if you want a decent protein supplement but you're on a tight budget, I would recommend you to purchase MyProtein products.
Pros and Cons of These Brands' Main Products
Pros
80% of this supplement's formula is made from whey protein concentrate which is an impressive amount;
The product is marketed in no less than 19 different available flavors so you will never get bored with its taste;
Contains 4.5 grams of BCAA per serving;
It is a cost-effective supplement;
When it comes to glutamine content, MyProtein Impact Whey provides 3.6 grams per portion.
Cons
Unfortunately, this supplement lacks certain important ingredients such as peptides and whey isolate.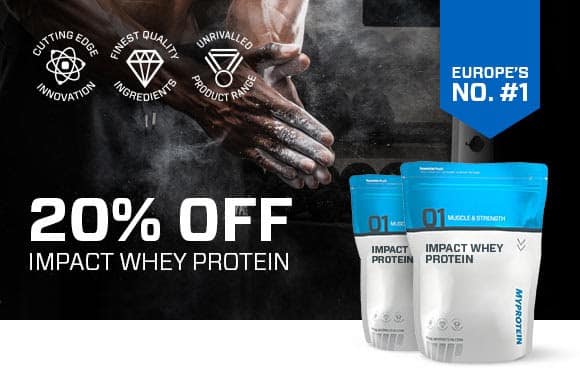 Pros
One serving comes with an amazing amount of protein: 24 grams;
There are 21 different flavor options to choose from and most of them taste great;
One portion contains 5 grams of BCAA;
It provides 4 grams of glutamine per serving;
Optimum Nutrition Gold Standard Whey is a powder that mixes very well and doesn't make lumps.
Cons
Unfortunately, it contains lactose which is an allergenic compound so this supplement might not be good for those of you who are intolerant to lactose or have a more sensitive stomach.
How Much Do These Two Supplements Cost?
It is impossible to compare the cost of all the products that these two brands sell, in just one review, no matter how comprehensive it is.
Therefore, I will select a couple of products that are some of the most popular supplements these companies sell and compare their prices so that you can make an idea of how expensive they are.
MyProtein
Like I mentioned before, compared to Optimum Nutrition, MyProtein supplements are less expensive. I will simply list the cost of the company's most popular and effective products:
Optimum Nutrition
Although ON prices are pretty high, you can rely on your smart purchasing skills. As a consumer, you can benefit from regular discounts and promotional codes.
Here are the prices of the most popular Optimum Nutrition products:
Gold Standard Whey is by FAR the most popular supplement of the bunch.
MyProtein vs Optimum Nutrition Compared – Final Verdict
When you think about protein supplements, I am almost sure that the first thing that's popping into your head is Optimum Nutrition. That's totally natural because this brand is highly popular and it has dominated the market for years.
Their flagship supplement, Gold Standard, is always one of the favorite products that fitness enthusiasts and athletes go to. Still, another brand has been challenging Optimum Nutrition lately and that is MyProtein.
Despite the fact that MyProtein is a newcomer compared to Optimum Nutrition, it has managed to become the runner-up.
On the other hand, I must stand by the one that has been longer on the market because taste better, contain high-quality ingredients and a higher dosage of BCAAs as well as glutamine, and have better mixability.
It is true, however, that Optimum Nutrition is also more expensive than MyProtein, but it also provides better supplements.
Recommended Reads:
Disclaimer
Last updated: December 16, 2019
The information contained on www.altprotein.com website (the "Service") is for general information purposes only.
Alt Protein assumes no responsibility for errors or omissions in the contents on the Service.
In no event shall Alt Protein be liable for any special, direct, indirect, consequential, or incidental damages or any damages whatsoever, whether in an action of contract, negligence or other arising out of or in connection with the use of the Service or the contents of the Service. Alt Protein reserves the right to make additions, deletions, or modification to the contents on the Service at any time without prior notice.
Alt Protein does not warrant that the Service is free of viruses or other harmful components.
Fitness disclaimer
The Service offers health, fitness and nutritional information and is designed for educational purposes only. You should not rely on this information as a substitute for, nor does it replace, professional medical advice, diagnosis, or treatment. If you have any concerns or questions about your health, you should always consult with a physician or other health-care professional.
Do not disregard, avoid or delay obtaining medical or health-related advice from your health-care professional because of something you may have read on the Service. The use of any information provided on the Service is solely at your own risk.
You can also review our Editorial Integrity Policy.
(Visited 660 times, 1 visits today)
Health enthusiast, runner, protein nut. Owen likes to write about protein, particularly alternatve supplementation and supplement comparisons.