Vega Sport Recovery Accelerator could be the answer to all your post-workout dreams. It's clean, vegan, and created to help you replenish your body after you've worked hard.
All About Vega Sport Recovery
Have you ever finished a workout, chugged water, and felt like it wasn't as refreshing as it should've been? Have you ever felt run down the day after a tough workout, feeling dehydrated and foggy—on top of killer muscle soreness–no matter how much water you drank? I know I have.
Sometimes I just use BCAAs to perk myself up and recover, but a lot of those have ingredients I'm not crazy about. Also, the average BCAAs are not really designed to give you energy. Some may have some extra vitamins and other ingredients to put some pep back in your step when leg day has you lying on the floor and wondering how you're ever going to walk back out of the gym, but it's not the norm.
That's where the Vega Sport Recovery drink comes in. You may still want the BCAAs since they serve different purposes with a little overlap in the middle. The Sport Recovery Accelerator has B vitamins (among other things) to give you a quick boost in your energy levels, reduce inflammation, recover quickly, and more.
Get it in Apple Berry or Tropical flavor.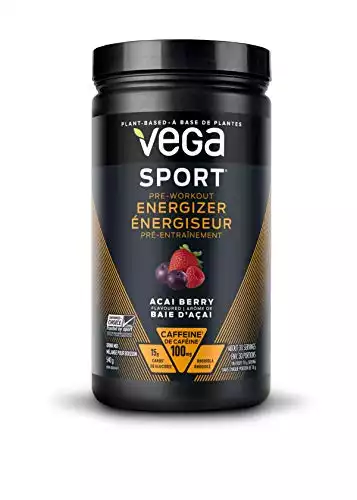 The Claims
So what all is it supposed to do?
Support your immune system
Cut down on inflammation
Help your muscles recover
Reduce joint pain
Give you more energy
Provide electrolytes
Reduce recovery time
What's in It?
Is it as great as they make it sound, or is it full of sugar and other iffy ingredients you don't necessarily want to put into your body on a regular basis?
The first part of the ingredients list looks good:
Pea protein
Maca powder
Brown rice protein
L-Arginine (an amino acid that helps the body make proteins)
Devil's claw extract (that's a new one to me, but apparently it's good for joint health and works as an anti-inflammatory)
American ginseng
Astragalus root
Turmeric extract
Cayenne powder
The "other ingredients" list kind of turns me off with the whole grain brown rice sweetener, but I guess it could be worse. Other ingredients in the Tropical flavor (after the sweetener): natural flavors, citric acid, malic acid, stevia leaf extract, and beta carotene. And in the Apple Berry flavor: whole grain brown rice sweetener, natural flavors, citric acid, malic acid, red beet juice powder, and stevia extract.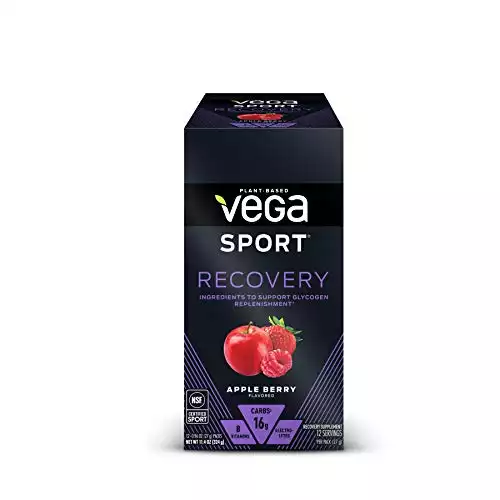 Why These Main Ingredients
Even though there are two types of protein listed, there are only four grams of protein per serving here. So if pea and rice proteins aren't your favorites, you'll still have room in your macros to drink a regular protein shake, too. The L-Arginine and maca powder will help build the muscle.
Ginseng and cayenne can boost your energy levels. Ginseng is good for inflammation, weight loss assistance, and immunity, among other things. Cayenne can also help with digestion, joint pain, weight loss, and inflammation. Turmeric and devil's claw extract will help with the inflammation, and astragalus root will help with the immune system.
The main ingredients list looks solid. No complaints. I think it could be beneficial.
Nutrition Facts
This is full of B vitamins under a variety of names. I'm sure you know what B vitamins are good for energy! When your body is worn out and trying its hardest to recover from a tough workout, you're going to need all the extra energy you can get, preferably without the caffeine crash. B vitamins can help you with that.
Rundown:
Calories: 90
Carbs: 16 g
Protein: 4 g
Vitamin A: 90 mcg (10% DV)
Thiamine (Vitamin B1): 4.9 mg (410% DV)
Riboflavin (Vitamin B2): 5 mg (380% DV)
Niacin (Vitamin B3): 5 mg (30% DV)
Folate as folic acid (Vitamin B9): 50 mcg (10% DV)
Biotin (Vitamin B7): 5 mcg (15% DV)
Pantothenic acid (Vitamin B5): 4.8 (100% DV)
Magnesium: 20 mg (6% DV)
Zinc: 4.8 mg (45% DV)
Chloride: 150 mg (6% DV)
Sodium: 135 mg (6% DV)
Potassium: 420 mg (10% DV)
The 4-to-1 carb-to-protein ratio is supposed to be ideal for increasing the re-synthesis of muscle glycogen. What that means is, your body is especially ready to take carbohydrates in after a workout. Those carbs put glycogen back into your muscles to be used for energy later.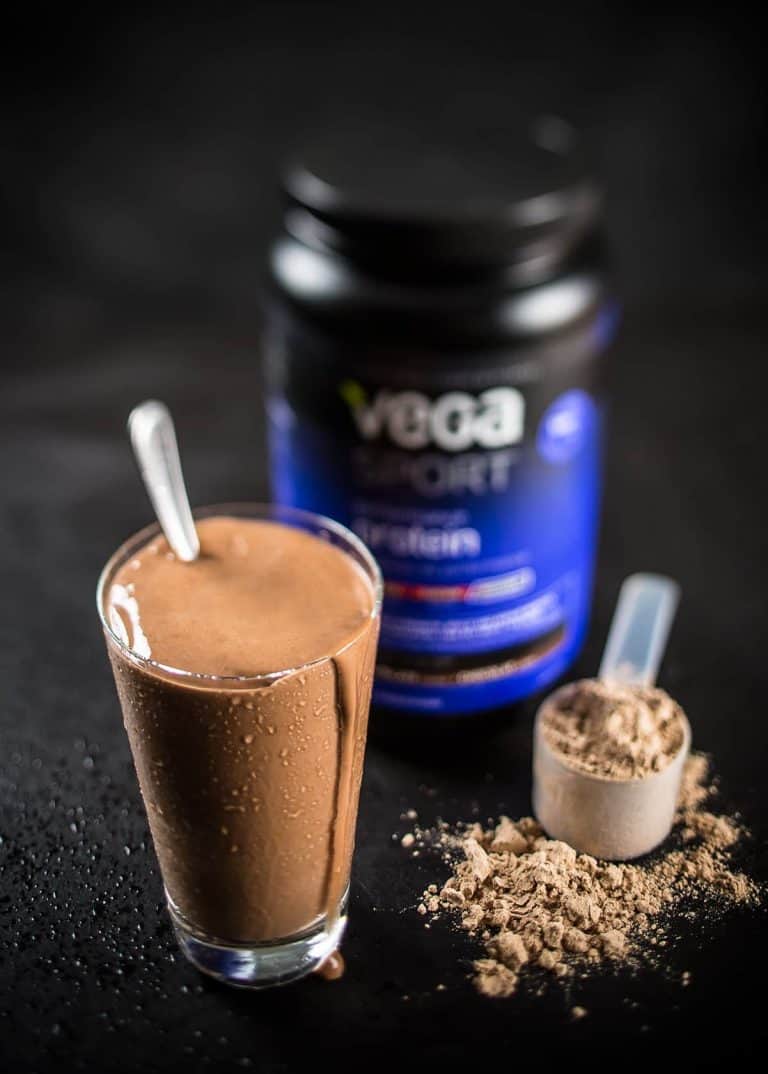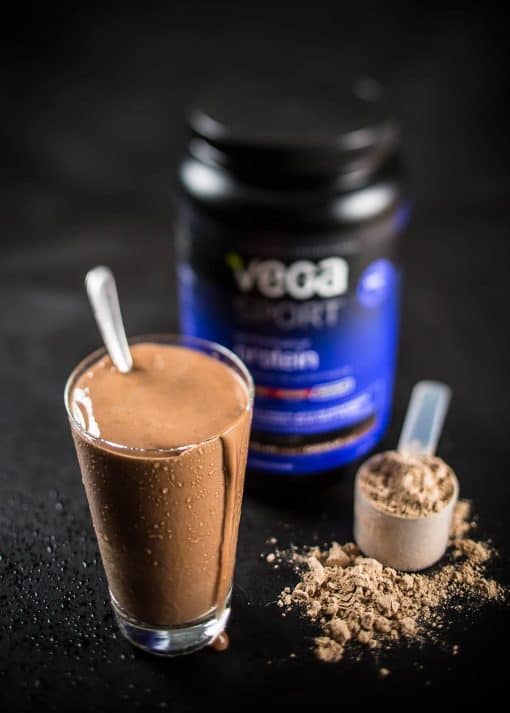 Does It Work?
Well, in short, people love it. While I don't always put a whole lot of stock in what the reviews say on a company's own site, it's worth mentioning the 4.5-star rating at MyVega.com. It has a 4.1-star rating on Amazon with almost 500 reviews.
Some reviewers describe borderline miracles in how quickly they have recovered from tough workouts. In other Vega Sport Recovery Accelerator reviews (on Amazon), people have commented on how they feel a lot less sore the day after a workout than they used to. The comments come from all types of athletes and explorers, from rock-climbers to yogis, weight lifters (home or gym) to marathon runners.
It sounds like a lot of reviewers never want to be without it again. There are a few people who said they didn't notice a change at all, so it's not working miracles for everyone. Still, the overwhelmingly positive response to the product is enough to make me think it's worth a try for anyone who ever exercises and ends up with sore muscles, inflammation, and/or fatigue.
The Price and Packaging
You can expect to spend between $30.00 and $40.00 for a tub of Vega Sport Recovery Accelerator, though you may be able to find it for less on Amazon. A tub contains 19 ounces, or about 20 servings. Not too bad.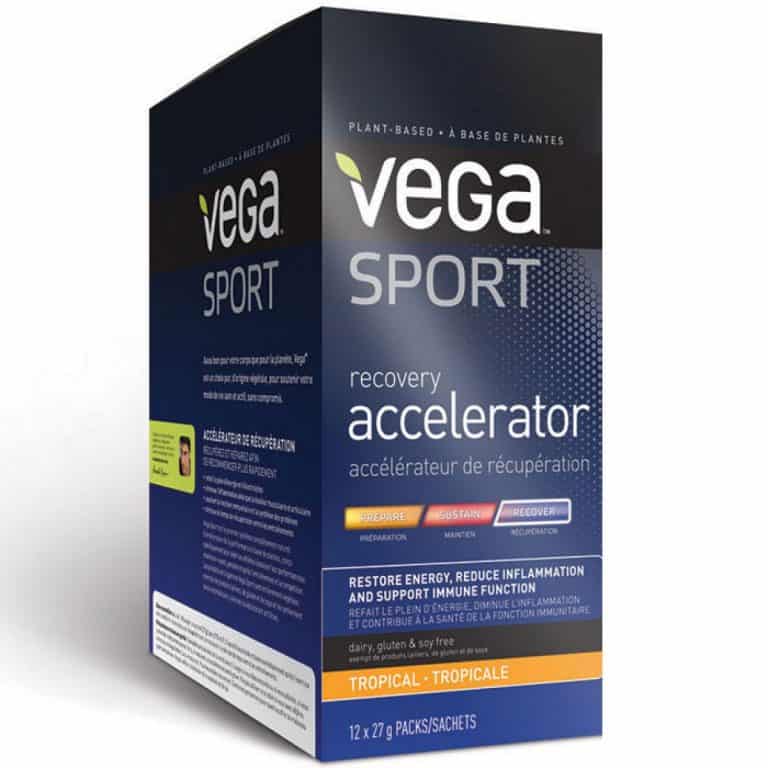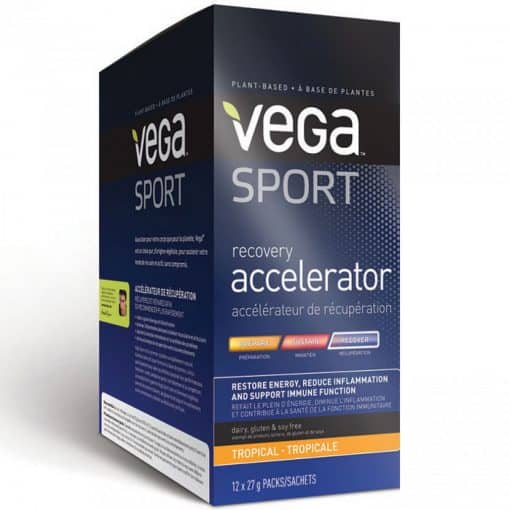 It's about the price of a cup of coffee per serving, and it's supposed to energize you (just like coffee) and provide your body with electrolytes and B vitamins (most coffee won't do that).
Other options include a box of 12 packets (about $25.00) and a single packet to try for just over $2.00.
Pros and Cons
As with almost any supplement, there are pros and cons.
Pros
It seems to really help with the whole recovery process. You may experience less pain and soreness and be ready to go back to the gym sooner than you would otherwise. That could probably lead to quicker results as long as you're not overtraining.
You might get sick less often if you take it regularly.
Joint pain? This might be the solution to that and your muscle soreness, all in one package.
You get natural energy from it, so that means you'll probably be less dependent on caffeine to make it through the day. And that means your energy levels won't peak and dip as rapidly as they can with caffeine. You'll probably be in a better mood.
It's vegan.
It's gluten-free.
There's a convenient on-the-go option.
Electrolytes balance you back out and make you feel refreshed when you've done a lot of sweating. This has the benefits of a sports drink without all the added sugar.
Cons
Well, it's another supplement and another expense. But if it works well for you, it's probably going to be worth it, even if you have to rework your budget to fit it in.
There are only two flavors, so you'll either have to suck it up or stop using this product if you don't like them. Some people do not enjoy the flavor and can't get past it.
If you're sensitive to pea protein, the small amount may have an effect on your body.
Overall Vega Sport Recovery Accelerator Review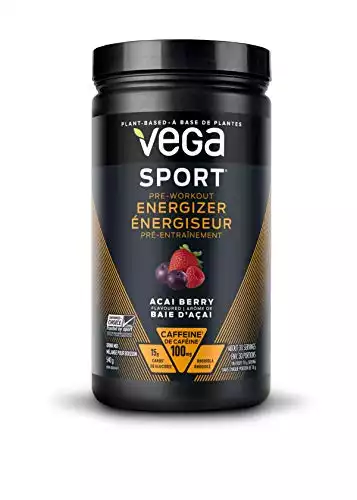 Should you buy it? I think so! Barring any dietary or financial reason not to make the purchase, I think it's definitely worth giving the Vega Sport Recovery Accelerator a try.
I love that it has all kinds of benefits. It's more than a muscle-builder or refreshing, electrolyte-rich sports drink. This is an all-encompassing drink mix that will help you recover quickly, feel better, have more energy, and hopefully stay a little healthier.
It's also nice that it's a vegan option and seems pretty friendly for most diets if you can get past the sweetener. You won't be able to use this if you're doing a round of Whole 30 and low carb/keto dieters may not want to use the carbs on it.
I think for the average person looking for a recovery drink, though, this is a solid option. The price is reasonable, the flavors don't sound unpalatable, and it does so much.
Recommended Reads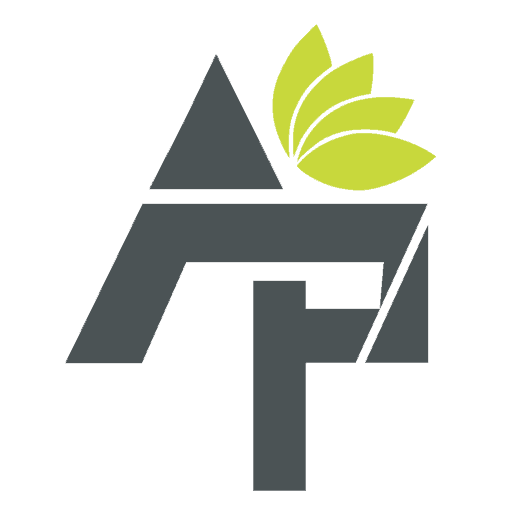 Alt Protein Team is a team of professionals and enthusiasts committed to bringing you the most up-to-date information on alternative protein, health and wellness, workouts, and all things health-related. We've reviewed a lot of products and services so you don't have to guess when you spend your hard-earned money on them. Whether you want to shed some pounds, build lean muscle or bulk, we can help you figure out what you need to do and what you need to have to achieve your goals.