There's never enough time in the day, is there?
The list could go on forever between balancing a healthy lifestyle, getting a workout in, working full-time, having a social life, and managing finances. The list could go on forever.
I'm always lacking energy. There's so much to get done of the day that it's hard to find the energy. Shoot, I drink a ton of coffee every day, and it just never seems like I have enough energy to get my list of things accomplished. 
So, I've started looking around for a pre-workout supplement to help get me through my workouts. I noticed that I was not putting myself through the wringer the way I should be because I lacked so much energy.
I figured pre-workout was the best way to push myself through my workout because of the energy I'd get in a supplement.
But I'm picky. I don't want a pre-workout filled with a bunch of chemicals. I'm not looking for fluff in my pre-workout; I'm looking for quality. And if I'm going to put a pretty penny into investing in a pre-workout, I expect to feel results from my pre-workout.
I put a lot of good things about organic products. I know that their vegan collagen supplement is something that people talk about all the time. So, in all honesty, I went online to buy their organic collagen powder. But, I saw that they also had a pre-workout and some other things.
I found it really difficult to find any reviews on the pre-workout supplement from Ora Organics online. So, instead of waiting around for other people to tell me what they thought about this pre-workout supplement, I decided to take matters into my own hands.
I added the collagen supplement, their pre-workout supplement, and a few other things from Ora Organics into my cart, and I clicked purchase.
Then, I waited impatiently for everything to get to my doorstep. So, is Ora Organics pre-workout supplement worth the hype? I'll admit, I have some interesting thoughts to share with you.
Bottom Line Upfront
If you're looking for an organic workout supplement to add before you hit the gym, I love the energy that I got from the Ora Organics pre-workout supplement.
For me, I love the flavor of the supplement, and I love the energy levels that I got from it. But, I did have some concerns about this organic pre-workout powder. But I'll get more into that later in the review.
What is Organic Pre-Workout?
You've probably heard of a pre-workout before. Basically, it's a supplement that a lot of people take before they hit the gym to give them a boost of energy.
But that's not all that you can get from a pre-workout either. There are certain ingredients inside of a pre-workout that can help you to recover faster after your workout. This is so you aren't as sore and tired.
But, an organic pre-workout only has ingredients that come directly from the earth. So, you're only going to find natural ingredients inside of organic pre-workout. 
This means you don't have to worry about any filler ingredients, dangerous ingredients, or highly processed chemicals. So, if you're super worried about making sure that you're living a non-toxic lifestyle, I would highly recommend that you look into taking an organic pre-workout.
Personally, I like to choose to use organic pre-workouts because of the sugar content. I know that there are many brands out there that fill their products up with sugar and artificial sweeteners because it's a cheap ingredient that helps stretch the product.
So, in an organic pre-workout, you won't find any aspartame, sucralose, or any other highly processed form of sugar.
But, I have friends who use organic pre-workouts more than non-organic ones because they don't contain any GMOs. So, no matter what reason you were looking into getting an organic pre-workout, there are options out there available to you. You have to find a brand that stays true to its word.
What is Ora Organics? 
If you haven't checked out any of my other reviews about organic products, I would highly recommend you look into them. Ora Organics is a company that offers organic health supplements, such as collagen powder, turmeric powder, and green powder supplements. 
Ora Organics says that they take science, ingredient sourcing, and the quality of their products very seriously. I mean, if they go as far as saying they're obsessed with these three core factors of their business. 
They keep all of their manufacturing and supplier code of conduct open for us to consumers to see. They even have a certificate of analysis for their products, and they humbly brag about having that.
 From one perspective, I can understand why a brand would want to show all of this off to their consumer. For me, it shows that I can trust the organic Factor other products come up as well as the cleanliness of their manufacturing practices.
On the other end, it's really interesting to see their labor practices and how well they treat their employees. Both things are factors that make me want to support the company, so I love that they keep this out in the open for everyone who is interested to see.
Ora Organics Renewable Energy
So, is the Organics renewable energy pre-workout supplement any good?
Honestly, that's a great question. Especially because I haven't seen a lot of reviews online about this product, but I tend to see it a lot on my social media pages.
Ordering Experience
My ordering experience was honestly super easy. Ora Organics has a table that's located on the top there page, where you can click what item you're specifically looking for.
There are a decent amount of choices to choose from, but there aren't too many choices to the point it's overwhelming. I clicked on the renewable energy pre-workout supplement option, and I was led directly to the product page. 
On their page, there are three different flavors for you to choose from. There's raspberry lemonade, beet pomegranate, and ceremonial matcha. I hate beets, and I'm not a huge fan of matcha, but the raspberry lemonade was a very safe bet for me.
On their website, Ora Organics says they offer 90 mg of caffeine in every serving of protein powder. Basically, this is the same amount of caffeine that you find in one cup and a half of Starbucks coffee. 
But, they say that the caffeine in this pre-workout powder won't make you feel jittery, which is something that I was looking forward to. I tend to chug back way more coffee than I do water (bad, I know), and I'm always feeling jittery.
But honestly, I'm just desperate for anything that'll help me get through the day and accomplish my never-ending to-do list.
On the website, you have the choice to choose between a 20 serving size jar or one serving size. I purchase the 20 servings jar as a one-time purchase.
But, you do have the option to subscribe to a jar and save around 20% on your order. Plus, I love that you have the option to select how often you want to receive a shipment of the Pre-Workout. You can choose between 30 days, 45 days, 60 days, and 90 days.
I ordered a few other things for more organic, submitted my order, and waited for the order to arrive on my doorstep.
Unboxing
When the order arrived on my doorstep, it came in a plain brown box. There wasn't a lot of shipping information inside of the box, no cards or additional advertisements. Instead, the only thing that came inside of the box was all of the jars of products that I ordered and some sort of recyclable shipping paper. Everything was pretty plain and simple. While there were some jars that were touching each other during shipment, there wasn't anything that was broken or damaged.
A Closer Look at Ora Organics Renewable Energy
I love the packaging up for the renewable energy performance pre-workout. On the exterior of the jar, it says that there's endurance and focus support provided by this pre-workout supplement. Plus, there's a USDA organic certification label on the jar. 
Ora Organics says that this is a clean energy supplement that helps to give you a boost of energy and boost your performance.
They say that you don't have to worry about feeling jittery from the caffeine content, nor do you have to worry about a crap ton of sugar inside at their supplement. Plus, they claim that there are antioxidants added to the renewable energy supplement to help support your energy levels, satisfaction levels, and focus.
Ingredient List
The ingredients inside of the Ora Organics Renewable Energy include: 
Raspberry Lemonade Organic Coconut Sugar, Organic Coconut Water, Organic Green Coffee Bean, Organic Matcha Green Tea, Organic Yerba Mate, Organic Pomegranate Juice Powder, Organic Beetroot Juice Powder, Organic Ashwagandha, Organic Rhodiola Root, Organic Panax Ginseng, Organic Maca Root, Organic Raspberry Flavor, Organic Lemon Flavor, Organic Lemon Juice Powder, Organic Monk Fruit Extract, Organic Stevia 
Again, I love that I can pronounce all of the ingredients that are found inside of the organic pre-workout powder. This makes me feel like there aren't any filler chemicals or other potentially dangerous ingredients inside of the pre-workout powder the time-consuming.
There were a lot more fruits in there that I was anticipating, but it's not like I'm a nutritionist, so not sure exactly what's needed for a pre-workout supplement.
My Experience Using the Renewable Energy Pre-Workout
I'm going to be honest with you. After I clicked order on my workout supplements, I ended up doing caffeine fast. I was just trying to lower my caffeine tolerance because I'm so used to caffeine. It's a good day if I drink less than 8 to 10 cups of coffee a day.
All go through a whole coffee pot by myself. It's to the point where if I don't drink that much caffeine, I get really bad headaches; I'm really cranky, and I have a bad attitude. 
I didn't feel like it would be fair to judge the energy-boosting capabilities of this product based on my experience, someone who uses too much caffeine. So, it was really hard to do a fast from my caffeine consumption. But, I did feel like it was really important for me to do this.
The Taste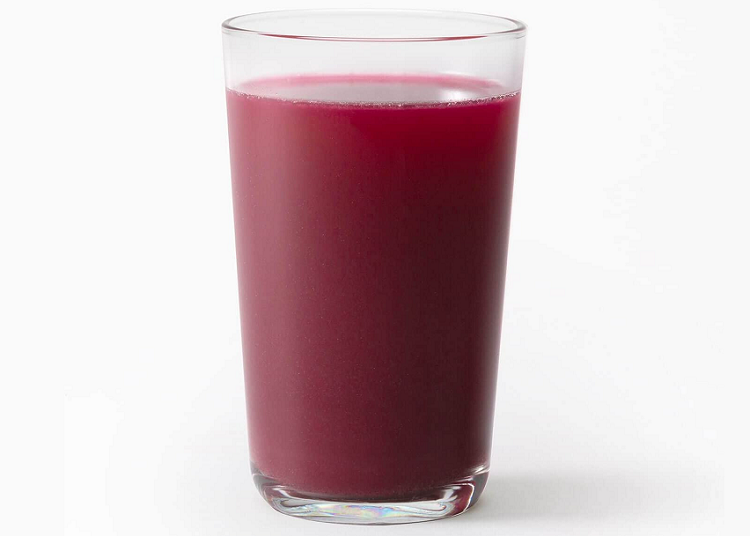 I think that the taste of a pre-workout supplement is one of the most important things about it. There are so many different pre-workouts available in the market, but if your product doesn't taste good, I'm not going to keep using it.
I'm going to find another brand that has a product that tastes good. Honestly, even if a product works a little bit, I'm not going to keep using it if it doesn't taste good. I would need to see some hardcore and life-changing results for me to keep using a pre-workout that doesn't taste good.
Also, I will admit that I was kind of concerned about trying out this pre-workout for the first time. That's because it's an all-natural and organic product, which means that I wasn't going to get any of the artificial flavors that I'm used to in my normal everyday diet.
Also, all of their pre-workouts I've tried before in the past have used artificial colors and ingredients, so I haven't had any pre-workout that I've tried before that don't have this.
But, I'll have to say that I was pleasantly surprised with the raspberry lemonade. It definitely has a raspberry lemonade taste, but it isn't the sweet type of lemonade that I was anticipating it to be. 
Instead of it being the super sweet lemonade that my grandma would make, it was more like lemon water. It wasn't overpoweringly sweet. It was pleasant.
So, I was able to move away from having my pre-workout filled with a bunch of chemicals and bad ingredients just trying out something that was pretty tasty and full of health-boosting ingredients. And honestly, if I was living an organic lifestyle, I bet that I wouldn't find the taste of this as different as I did when I first tried it.
 But, instead of just mixing it with water like I did the first time, I decided to get a little creative with it. I ended up making a passion fruit tea, and I mixed in the pre-workout.
I didn't add any sugar to this tea. But, I added in some ice, and I really loved the entire drink. It honestly was so refreshing and made me feel energized right before I went to work out. 
However, the problem with making it with it is that it made the pre-workout very grainy and brought out some other flavors that I wasn't prepared for. I noticed that there was a lot more of a natural/earthy taste to the pre-workout than when I had mated with pot water. It took a little bit for me to get used to this.
The Energy
When I hear a pre-workout workout has an energy boost in it, I'll admit that I'm looking for a boost that's similar to taking an energy drink. So, when I tried all this pre-workout energy drink, I really thought that I was going to be getting a huge boost of energy all at once.
At first, I didn't think that this I already drink was working at all. I didn't get the huge boost that I was looking for to help me get through my day. But, I did notice that I was able to get for my day and not feel as exhausted. I was able to go work out and not feel like I couldn't do anything else for the rest of the day.
I try to put all that I have into my workout when I go to the gym. But, I felt like I had more that I could give to the gym when I was working out while I was using the supplement. And as I laid down to go to bed for the night, I realized something.
It wasn't that this pre-workout supplement didn't give me any energy. It didn't give me the type of energy that I was looking for. It gave me a steady flow of energy throughout the day instead of giving me one big boost all at once.
I really feel like the steady flow of energy that I have throughout the day is why I didn't feel jittery and anxious while taking this pre-workout supplement.
Also, I realized that I didn't crash while I was taking this pre-workout supplement. There wasn't any part of my day when I realized that I was extra tired.
And with that said, I just felt more normal. I didn't have any of the negative side effects that I normally get from drinking copious amounts of caffeine every day. And as a result, I felt like I could focus, keep myself on track, and not crawl my way through everyday tasks just because I was too tired.
If you're somebody who takes a lot of caffeine daily and you were expecting this pre-workout supplement to give you more energy, I think you're setting yourself up for failure. You shouldn't expect this pre-workout supplement to replace your caffeine habits.
If you're used to super high dosages of caffeine, you may not feel this supplement work for you at all. And honestly, I may then suggest that you mix is pre-workout supplement into your coffee. Or, even better, I would recommend that you consider caffeine cleanse and do a little reset on your body. 
Side Effects
I'll admit, when I first was drinking down my serving of pre-workout energy, I thought that I was going to have some sort of crash. I honestly had given this pre-workout about eight hours to be effective in my system before I noticed that I had a huge caffeine crash. But that's not what happened. 
Honestly, there's a pretty low dosage of caffeine inside of a serving. I didn't experience any side effects when taking the pre-workout supplement. But, that doesn't mean that you won't experience any side effects either.
If you're worried about the side effects that you may encounter, I highly recommend that you talk to your doctor before taking any pre-workout supplement.
Other Alternatives to Consider 
Does the Ora Organics pre-workout not sound like the perfect fit for you? No worries! There are plenty of other options for you to consider on the market. Here are a few other recommendations I would suggest you look into if you're looking for a great pre-workout to add to your routine.
Garden of Life Organic Pre-Workout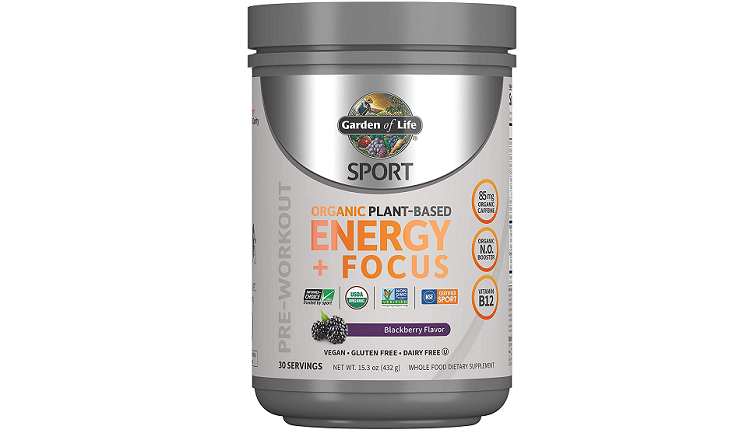 This is a great pre-workout if you're looking to add antioxidants int your diet. Plus, there's a ton of B12 and vitamin C inside of this pre-workout too, which is great if you're looking for a boost in those two vitamins.
This is another great pre-workout to look into if you're looking for a supplement that doesn't have a lot of hash chemicals and still has a lot of health-boosting properties. 
Organic Sport Energy Pre-Workout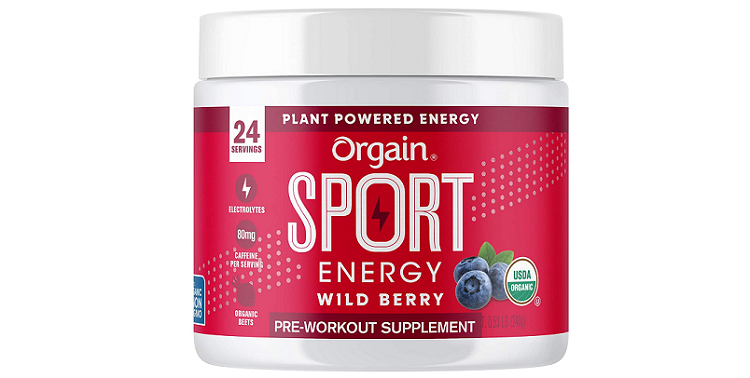 If you're looking for an organic and vegan pre-workout supplement, this is another great option to look into too! Plus, it's got a lot less caffeine; there's only 80 mg of caffeine in a serving of this, which is a great option for someone who's caffeine sensitive. 
Pre Lab Pro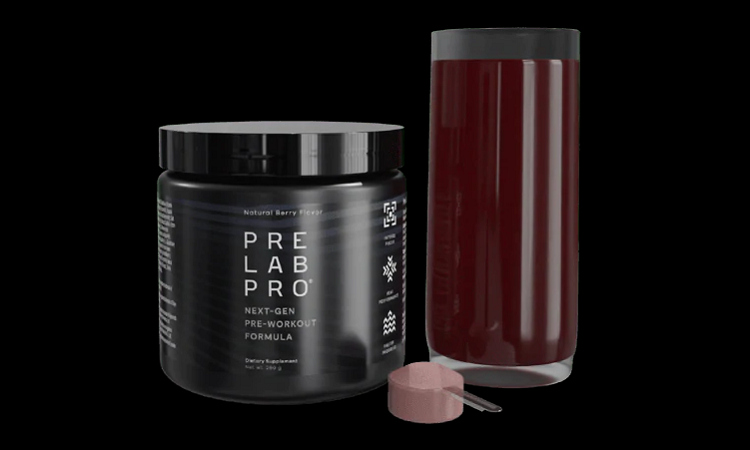 Now, if you're not in the market for anything organic or vegan, I would highly recommend Pre Lab Pro. The blend inside of this formula helps to improve your stamina while also supporting your endurance. I loved using this blend when I had days when I was doing a lot of cardio. 
FAQs
Question: Is the Ora Organic Pre-Workout Supplement Gluten-Free?
Answer: Yes, this pre-workout supplement is gluten-free. I know that it can be really hard to find pre-workout supplements on the market that don't contain any gluten, so this is a safe option to look into if you are looking to avoid gluten. It also tastes good, so you don't have to worry about drinking something unpleasant just because you are gluten-free.
Question: Is it safe to use a pre-workout everyday?
Answer: Yes, it's safe for you to take pre-workout every day. You can take up to 400 mg of caffeine every day, and it is completely safe. Just make sure that you're staying on top of how to merge the pre-workout you're taking to ensure that you're taking a safe amount.
Question: What happens if I take pre-workout and I don't work out?
Answer: That's such an interesting question. It's entirely safe for you to take pre-worlout and not workout. If you're looking to get for your day with a little extra help, you can take a pre-workout supplement, and it can help you to stay focused to feel energized.
Question: Can you use this pre-workout supplement while you're breastfeeding?
Answer: Personally, I would recommend to you talk to your OB-GYN before taking this pre-workout supplement. I'm not going to tell you what you should and shouldn't;t do with your pregnant body and your growing baby.
Is Ora Organics Pre-Workout Worth It? 
I would say it's worth it, but only to a select group of people. I don't think I'll be reaching for this again for a few specific reasons. It gave me energy to get through the day, but it didn't give me enough energy to get me through my harder days.
I tested this out when I had an easier week of work, but I know that if I'm balancing a full-time job, my baby, and all of the other things, this didn't give me enough for what I need.
Again, I'm someone who heavily uses caffeine, and I was looking for something that may be a healthier alternative than drinking all the copy that I drink. But, best didn't give me exactly that.
Now, that's not to say that this pre-workout is trash and not worth the money at all. I would go back to this pre-workout if I was having a lighter week and knew that I wasn't going to have a ton of responsibilities to worry about.
But, normally, I've got a lot on my plate I don't want to focus on, and I just don't think that this would have the capability to get me through.
But, I would recommend this pre-workout supplement to someone who doesn't have a high caffeine tolerance. If you're sensitive to caffeine but still looking for something that looks at you through the day without feeling jittery, I think this is a wonderful option for you to look into.
If you are someone that is gluten-free, I would also recommend this pre-workout supplement to you. Lastly, if you are looking to be organic and vegan and haven't found a pre-workout supplement that you love, I would recommend that you check this out.
But I would say you should look somewhere else. I don't feel like you're missing out on too much If you aren't in the above categories that I've listed. I would honestly recommend that you check out an alternative brand the see if you like their product more.
Recommended Reads: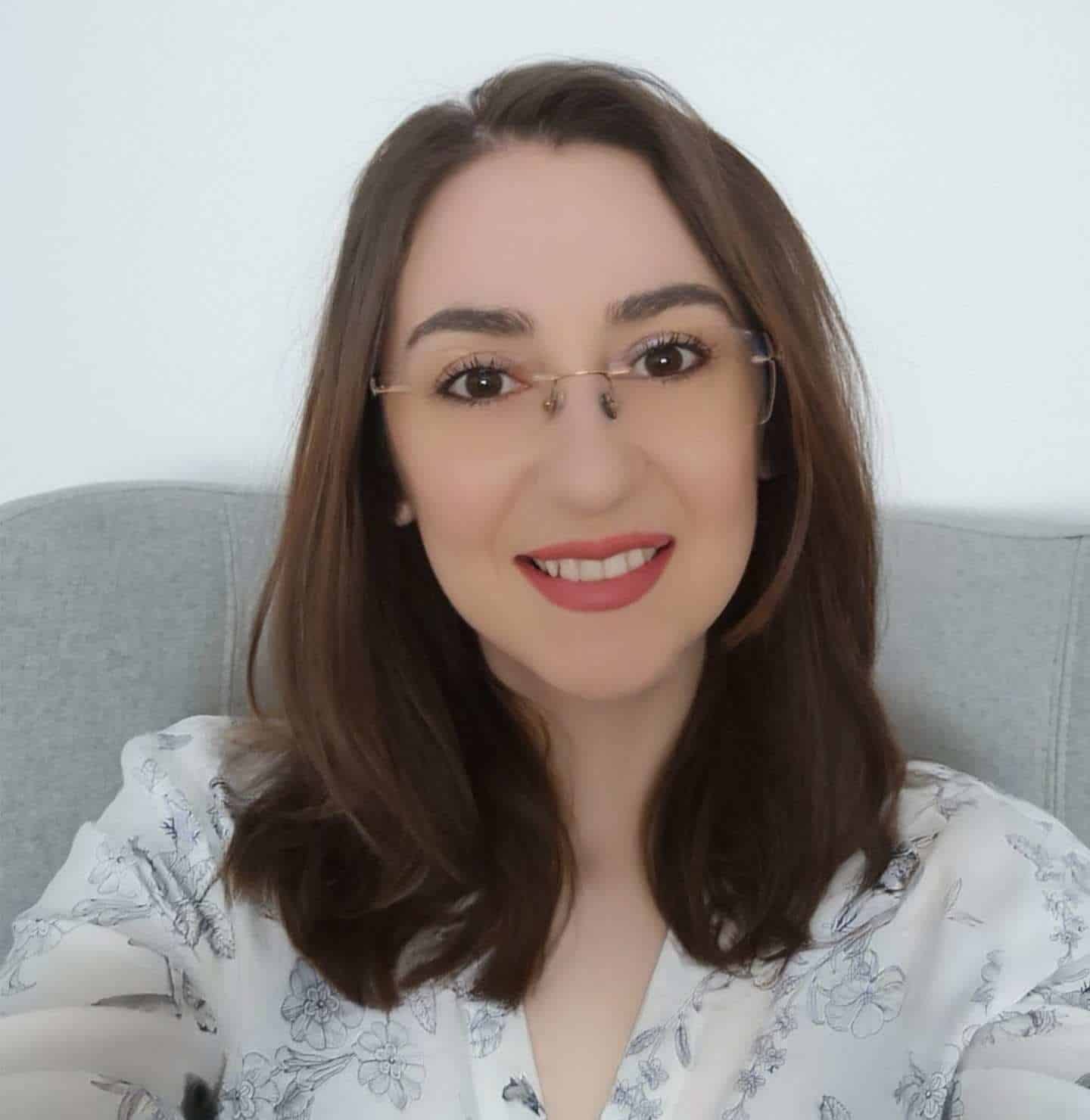 Alexandra Gavrilescu had a difficult time with her health, specifically her weight. She didn't know how to ask her parents for help in this department and that resulted in her becoming a little overweight. Children were mean to her in school and she wanted to find a way to become both physically and emotionally healthy. After finding things that worked for her like pilates, long walks, and salsa dancing paired with healthy eating—most of the time. She wanted to share what she's learned with others. This is why she's here on Alt Protein giving advice to readers in need of help.