If you want to lose weight, improve your health, or simply lead a healthier lifestyle, you should consider including Ample Meal shakes in your daily diet. The company is well-known for its nutritional meal replacements that are also very convenient.
In today's review, I will talk about Ample Meal products, their pros and cons, some of the best alternatives, and more.
Ample Meal – What It Is
Ample Meal is a premium and nutritious meal replacement powder manufactured and marketed by Ample Foods. There are three varieties of Ample Meal shakes:
Ample O – the original variety;
Ample K – the ketogenic formula;
Ample V – the vegan alternative.
In today's article, I've decided to focus most on the original variety and tell you as many details about it as possible. I will further discuss the Ample Meal O's ingredients, nutritional values, taste, texture, and more.
The entire company started in 2015, as a Crowdfunding project that was published on the Indiegogo platform. Many consumers love to take these shakes when they travel because they don't have a lot of time to prepare a complete meal from the scratch.
I have tried all three Ample Meal options so, if you're cannot decide which variety to purchase, you can always try the company's variety pack which consists of the following products (you will receive three packs of each variety; each meal contains 400 calories):
Ample Vanilla;
The vegan variety with the berry flavor;
The ketogenic variety with both chocolate and vanilla cinnamon flavors.
A. Ample Meal Original
Ample Meal is a healthy and convenient meal replacement. This drinkable powder will only take one minute to prepare and contains 54% high-quality fats, 27% protein, and 19% carbohydrates.
Here are the compounds that create the Ample O formula:
Premium fat blend – Omega 3, Omega 6, and other fats sourced from coconut, sunflower seeds, chia seeds, and macadamia nuts;
Protein blend – whey, pea protein, and collagen;
Probiotics – 6 different strains that offer 40 billion CFUs per every meal;
Organic superfood blend – chlorella, cocoa, barley grass, and wheatgrass;
Prebiotic, fiber, and carb blend – tapioca, inulin, sweet potato, green banana, acacia, and psyllium husk.
Besides these ingredients, Ample O also contains sea salt, lemon juice powder, stevia extract, milk, vitamins, and minerals.
Ample O Nutritional Facts – per one serving
| | |
| --- | --- |
| Calories | 400 |
| Fat | 25 g |
| Protein | 25 g |
| Carbs | 21 g |
| Sodium | 440 mg |
| Cholesterol | 30 mg |
| Potassium | 350 mg |
Ample O Taste and Texture
This liquid meal replacement has a creamy texture and a rich flavor. It tastes like a mix of cinnamon and vanilla. At first, these products used to be too sweet and some clients weren't happy with that. The new version of the product has a more natural sweetness, a better taste, and it mixes quicker and smoother.
Ample O Price
The price of Ample O meal replacements can vary based on the flavor you choose, the size of the serving, how many bottles you order, and several other aspects. The price of one serving starts at around $5 and it can go up to $8.5:
12 bottles of Ample O that contain 400 calories per serving cost $84;
The same amount of 600-calorie Ample O costs $102;
If you order the bulk pouch with 15 bottles, the cost will be $74.
Subscribers receive a discount of 15%.
B. Ample K Meal Replacement
This is the keto meal replacement that Ample markets. It is full of high-quality ingredients and has an amazing macronutrient profile. There are two available flavors that you can choose from (or try both, as I did): vanilla and chocolate.
On the other hand, Ample K is pretty costly and it contains certain fiber sources that could lead to bad gas. Still, these shakes offer a lot of benefits, especially to those of you who are following a Paleo ketogenic diet. All the ingredients are carefully selected.
This variety is sold in three different versions: pre-bottled, powder form, and bulk pouches.
Here are the most important ingredients of the Ample K shakes:
Healthy fats – macadamia nut oil, coconut oil, MCTs, high-oleic sunflower oil, and sunflower lecithin;
Carbs – acacia fiber, organic guar gum, tapioca dextrin, and chicory root fiber;
Premium protein – egg white protein, grass-fed whey isolate, and pea protein;
Probiotics – lactobacillus rhamnosus, bifidobacterium lactis, and others;
Flavors – alkalized cocoa and vanilla cinnamon;
Sweeteners – stevia extract, dried honey, and monk fruit extract;
Minerals and vitamins – calcium, D3, etc.
Ample K Nutritional Facts – per one serving
| | |
| --- | --- |
| Calories | 400 |
| Fat | 34 g |
| Protein | 13 g |
| Carbs | 13 g |
| Sodium | 400 mg |
| Cholesterol | 10 mg |
| Potassium | 320 mg |
Ample K Taste and Texture
At first, this Ample Meal variety could only be purchased in one single flavor, the vanilla cinnamon one. Its texture is creamy, smooth, and milky. The flavor has a hint of macadamia nuts and rich coconut notes. It is also a pretty sweet meal replacement.
Many clients, including myself, were excited to see that the company launched a chocolate alternative, in 2019. This one is also smooth and creamy but it isn't as sweet as the vanilla flavor.
Ample K Price
Ample K is pretty pricey. It is certainly more expensive compared to other ketogenic shakes. But, most consumers consider the price tag worthy based on the fact that this product is made with premium ingredients. One portion of Ample K can cost from as low as $5.6 to as high as $9.4.
Again, prices will differ based on how many bottles or pouches you buy and whether or not you're a subscriber. Those with a subscription get 15% off.
C. Ample V Meal Replacement
The Ample V shake is the vegan variety that the company markets. It is a plant-based meal replacement shake. You can either purchase the pre-bottled version or opt for the powder pouch. This is also pretty pricey but it comes with a full nutritional profile.
All three assortments made by Ample Foods are popular among people who want to lose weight, transform their lifestyle, or are too busy to cook and prepare all three meals of the day.
Ample V has clean ingredients and preparing it only takes one minute. I always opt for powder pouches because I don't like plastic packaging due to the whole plastic waste issue. Moreover, you can re-seal the package between meals.
Ample V contains the following ingredients:
Vitamins and minerals – calcium, iron, magnesium, vitamin B12, and vitamin A;
Healthy fats – sunflower lecithin and oils sourced from coconut, sunflower, and macadamia nuts;
Sweeteners – stevia extract, pure maple sugar, and monk fruit extract;
Carbs – tapioca dextrin, organic guar gum, whole grain oat powder, and acacia fiber;
Protein – sourced from organic rice and organic pea;
Flavor – carrot powder, raspberry powder, and lemon juice powder;
Probiotics – six strains of probiotics.
Ample V Nutritional Facts – per one serving
| | |
| --- | --- |
| Calories | 400 |
| Fat | 26 g |
| Protein | 20 g |
| Carbs | 23 g |
| Sodium | 380 mg |
| Cholesterol | 0 mg |
| Potassium | 360 mg |
Ample V Taste and Texture
Ample V tastes like cocoa and has a smooth texture. The beverage isn't bad but it's definitely not my favorite of all Ample Meal varieties. On the other hand, it appears that the company has created a new Ample V formula and the flavor is changed. It now has a slightly bitter taste combined with flavors of veggies and fruits.
Ample V Price
Just like in all the other cases of Ample Foods products, the price varies based on the size of the serving, the number of pouches or bottles you order, calories per serving, and other factors:
12 bottles of Ample V (the 400 calories per serving option) – $90;
12 bottles of Ample V (the 600 calories per serving alternative) – $108;
15 pouches of 400-calorie powder – $79;
Those with a subscription receive 15% off.
Ample Meal Review – Pros and Cons
Here are some of the most important advantages and disadvantages of Ample Meal shake powders.
Pros
All Ample Meal varieties are easy to prepare and they have a smooth texture;
Although a few people complained about their taste, I believe their flavor is pretty good; my personal favorite choice is the Keto Chocolate;
These meal replacements contain top-notch ingredients that are very nutritious;
The product is free from gluten, soy, artificial sweeteners, and GMO compounds;
There is an option for everybody, regardless of your diet preferences and needs;
If you don't like what you get, you can return it within 30 days since the order and you will receive your money back;
The company has great customer service;
These shakes are formulated with healthy probiotics and prebiotics that will improve your gut health and digestion;
The manufacturer rewards regular clients by offering a 15% subscription discount.
Cons
I didn't like the fact that Ample Meal lacks certain micronutrients. They don't contain all the minerals and vitamins that our organisms need to function properly. You will have to get those nutrients from an additional food source or supplement;
These products, being premium, have pretty high price tags. They aren't cheap so, not everyone can afford them.
What I Would Change
I would add a wider range of available flavors because, after a while, consuming the same flavors might become boring;
I would create Ample meal shakes that contain all the micronutrients that one needs;
For now, the company only ships its product in the US, so I would develop worldwide shipping.
Ample Meal Review – Main Alternatives
Here are some of the best alternatives to Ample Meal shakes.
Ambronite
Ambronite is a meal replacement that's delivered anywhere in the world. It packs 500 calories per pouch and many consider it a natural superfood due to the fact that it is formulated with no less than 18 real food ingredients.
Ambronite is a great protein source and it doesn't contain any GMOs. This organic drinkable meal tastes pretty good and it is both vegan and organic. It comes in 4 available flavors and it is very easy to prepare. According to the company that markets it, this product is also supposed to boost your focus and productivity.
On the other hand, Ambronite is expensive and has a low content of vitamin C.
Soylent
Soylent is a meal replacement powder that's low in calories and rich in vitamins and minerals. It could help you achieve your desired weight if you include it in a healthy and balanced lifestyle. Soylent contains a lot of protein but also plenty of carbs and can be purchased in a wide range of flavors.
With this meal replacement, you will save a lot of time but the shake might not maintain you full for a long time. It doesn't contain cholesterol but it also lacks Omega-3 fatty acids.
Super Body Fuel
Out of all the meal replacement options presented today, Super Body Fuel is the most affordable choice. You can select from numerous flavors such as vanilla, chocolate, strawberry, cinnamon, and more. The pricing is highly competitive and the shake will keep your stomach full for a couple of hours.
The brand relies a lot on building a strong community of consumers and the company's CEO is easily approachable. Super Body Fuel products are shipped for free within the US. Their international delivery terms are also good. Those who choose to subscribe will receive a discount of 7.2%.
Frequently Asked Questions about Ample Meal
Question: Will Ample Meal Help You with Weight Loss?
Answer: My personal opinion about this product is that it represents a good addition to your well-round diet. It's good whenever you need some extra calories in between your main meals. People who want a healthier gut should also try this meal replacement.
Question: How Does Ample Meal Taste?
Answer: According to several people who have tried these meal replacements, Ample Meal shakes don't have a great taste but, at least, they are highly convenient. It seems that out of all the varieties, the one that tastes better is Ample K.
Question: What Is Ample K?
Answer: Like all the other Ample Meal shakes, Ample K is also a low-carb whole-food-based meal that contains real food ingredients. The formula consists of more than 20 different superfoods sich as high-quality fats, fibers, proteins, probiotics, and antioxidants.
Question: Are Ample Meals Better than Other Shakes?
Answer: I believe that Ample meal replacement shakes are some of the most nutritious and healthiest products of their kind on the market. Obviously, they should be a part of a healthy and well-rounded diet that also consists of at least two whole-food meals per day.
Question: Are Ample Bottles BPA-free?
Answer: Yes, the company uses BPA-free bottles to protect its customers and keep you on the safe side, away from chemicals and other potentially harmful plastic compounds.
Bottom Line
The Ample Meal shakes are healthy and full of nutritious ingredients. They are suitable for those people who are very active and travel a lot. You could also consume a bottle of Ample O, K, or V as a pre-workout meal replacement.
Time to draw a conclusion regarding Ample Meal shakes and wrap up today's review. Ample Meal is quite controversial because, for some people, it can be the greatest meal replacement they have ever tried, whereas for others it can be a bad choice.
I appreciate the company's focus on quality prime ingredients. Due to that effort, these shakes are natural and healthy.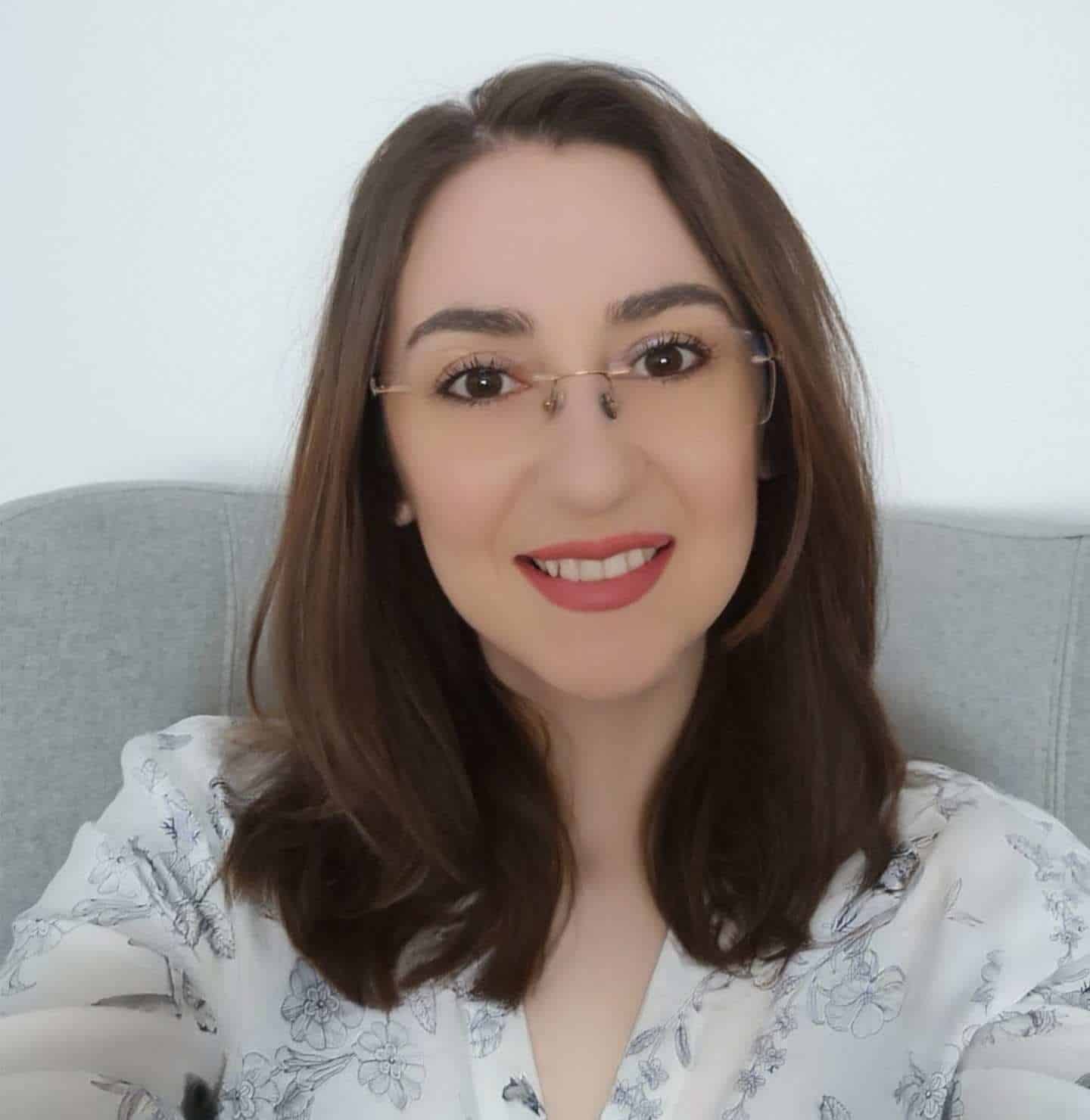 Alexandra Gavrilescu had a difficult time with her health, specifically her weight. She didn't know how to ask her parents for help in this department and that resulted in her becoming a little overweight. Children were mean to her in school and she wanted to find a way to become both physically and emotionally healthy. After finding things that worked for her like pilates, long walks, and salsa dancing paired with healthy eating—most of the time. She wanted to share what she's learned with others. This is why she's here on Alt Protein giving advice to readers in need of help.