When you're looking for the best nutritional or protein shake on the market, it's almost inevitable that you'll come to an Orgain vs Ensure question in your mind at some point in your quest. After all, both brands are easy to get your hands on (at least more than some others) when you're on the go.
Both provide a substantial amount of protein—even plant-based—and there are options within each brand that will even act as a meal replacement rather than a supplement. Let's take a look at some of the options available from both Orgain or Ensure so you can decide which one's best for your needs.
Main Differences Between Orgain vs Ensure
The Main Differences Between Orgain vs Ensure are:
Going into the hunt for a convenient nutritional or protein shake that can pick up almost anywhere, you may think Orgain and Ensure are pretty interchangeable. However, there are a few differences to keep in mind; they're not as similar as they may seem at first glance.
Orgain subscriptions can save you quite a bit of money if you decide you like them and want to stock up, whereas Ensure subscriptions are harder to come by and generally won't save you as much.
Orgain has fairly clean ingredients for a protein shake, whereas Ensure has artificial sweeteners and soy.
Orgain's plant-based protein comes from pea protein, whereas Ensure uses fava bean protein isolate and pea protein concentrate.
Orgain's flavors are somewhat limited to variations of chocolate, strawberry, and vanilla, whereas Ensure has a wider range of flavors.
Orgain doesn't offer any caffeinated shakes, whereas Ensure does have one that will work double-duty and give you a pick-me-up and nutrition.
Orgain shakes include vegetables and fruit, whereas Ensure shakes do not.
Features of Orgain

There are several versions of Orgain nutritional and protein shakes. Regardless of your dietary needs or preferences, you can probably find something within their line that will work for you. Here are some of the standout features:
All-in-One shakes go beyond just protein supplements and provide vitamins and minerals that benefit overall health and wellness
Non-GMO
Grass-fed protein options
Vegan/plant-based options (so even if you don't follow a vegan or vegetarian diet, you can find lactose-free, dairy-free options)
USDA Organic
Gluten-free
Kosher
No soy
Shakes for kids in regular (25 percent less sugar) or plant protein for on-the-go healthy snacking
An impressive 20 grams of protein in the Plant Protein Shakes (as well as the Clean Protein Shakes), and 26 in the Organic Protein™ Grass-Fed Protein Shakes
Pea protein in the plant-based protein shakes
Vegetables and fruits are even added to the protein shakes—not just the meal replacement formulas
Protein shakes are sweetened with monk fruit and/or stevia
Nutrition shakes are sweetened with cane sugar and/or brown rice syrup
Pros
Orgain shakes have quite a bit going for them. They're not the perfect solution for everyone (nothing is), but they're reasonably priced for what they are, nutritious, and have relatively clean ingredients.
Widely available in drugstores and big box stores, no special orders needed
Subscriptions can save up to 35 percent
Kid version is available, so you will be able to get more protein into them while they enjoy a shake and get to be just like you
More convenient than a protein powder that has to be blended or shaken with liquid without being a lot more expensive
More than just protein shakes—the protein shake line has vegetable and fruit blends for additional nutrition.
Cons
There aren't too many cons to the Orgain shakes, especially for something so convenient. Where a lot of options on the market may not be especially nutritious and have artificial sweeteners or other less-than-thrilling ingredients, Orgain comes through.
Cane sugar and brown rice syrup won't be the ideal sweeteners for some people, and it is present in some of the Orgain shake options.
Flavor options are somewhat limited, usually to chocolate and vanilla, with a few exceptions.
Features of Ensure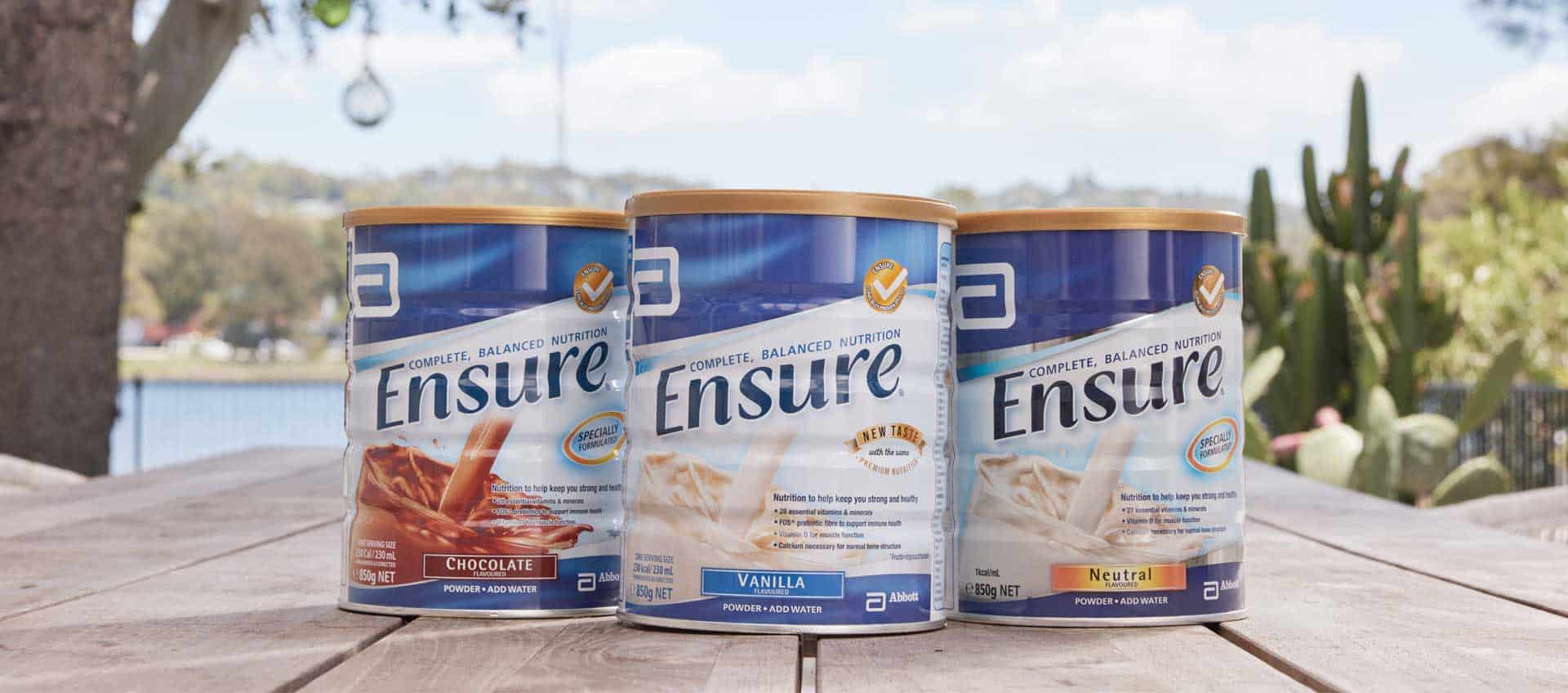 There are also several different versions of Ensure, from meal replacement shakes to protein shakes with a whopping 30 grams of protein. This is another excellent, convenient choice that's easy to get your hands on when you're on the go. Here are some of the Ensure shake features:
Some shakes have up to 30 grams of protein.
They include additional vitamins and minerals are included, even in the higher protein options most people would use as a protein supplement rather than a meal replacement.
Low sugar options
Good for lactose-intolerant people who may struggle to consume most protein and meal replacement shakes
Gluten-free, kosher, and halal
Low-calorie options are available
Caffeinated option available
Lots of flavor choices
Pros
Ensure has a lot to offer. The line is not just limited to one or two types of nutritional shakes anymore. Here are some of the perks associated with Ensure shakes:
Ensure offers a wide variety of flavors
Not especially expensive for a nutritional or protein shake
You can find them almost anywhere that sells nutrition shakes
Suitable for most dietary preferences
Cons
Ensure shakes won't be a hit for everyone. Here are some of the things that may make Ensure less appealing:
Not as many subscriptions offers and you may not save all that much by signing up (but coupons are available at times)
These have artificial sweeteners and are less "clean" where ingredients are involved than lots of other options.
Some are marked as suitable for lactose intolerance but still have milk protein concentrate, so if you're especially sensitive to milk, you may want to proceed with caution at first until you know they really are fine for you, personally, toAll-in-one meal replacement shakes in grass-fed and vegan options, grass-fed protein shakes, organic grass-fed protein shakes, plant-based protein shakes, clean protein shakes (grass-fed), nutrition shakes for kids consume.
Some products contain soy, which may be concerning for some people.
Comparison Chart
Let's look at a side-by-side comparison:
| | Orgain | Ensure |
| --- | --- | --- |
| Price | About $9.00 for a pack of four | Around $7.00 to $9.00 for six, or around $9.00 for 4 Max Protein |
| Availability | Almost anywhere nutritional or protein shakes are sold. Orgain.com, Walmart, Vitacost, Walgreens, Thrive Market, BJ's, Sam's Club, etc. | Walmart, Target, Walgreens, CVS, Rite Aid, Abbott, Dollar General |
| Offerings | All-in-one meal replacement shakes in grass-fed and vegan options, grass-fed protein shakes, organic grass-fed protein shakes, plant-based protein shakes, clean protein shakes (grass-fed), nutrition shakes for kids | Nutritional meal replacement shakes, plant-based protein shakes, regular protein shakes (and max protein shakes) |
| Amount of protein | Up to 26 grams (organic grass-fed), with the lowest amount at 10 grams (almond milk protein shakes) | Up to 30 grams (Max Protein and Complete), with the lowest comparable option at just 9 grams (Original) |
| Subscriptions available? | Yes, subscribe on the Orgain website to save money. | Through Amazon's Subscribe & Save program |
| Flavors | 20 g Clean Protein Shake: Creamy chocolate fudge and vanilla bean; 26 g Organic Protein™ Grass Fed Protein Shake: Creamy chocolate fudge or vanilla bean; 20 g Plant-Based Protein Shake: Creamy chocolate; 21 g Organic Protein™ Plant-Based Protein Shake: Smooth chocolate and vanilla bean; Organic Nutrition Shake: Creamy chocolate fudge, sweet vanilla bean, iced café mocha, and strawberries & cream; Vegan Organic Nutrition Shake: Smooth chocolate and vanilla bean; Kids Protein Organic Nutrition Shake: Chocolate, vanilla, and strawberry; Kids Organic Plant Protein Nutritional Shake: Chocolate and vanilla | Original: Milk chocolate, vanilla, strawberry, dark chocolate, butter pecan, coffee latte, and banana nut; Plus: Milk chocolate, vanilla, strawberry, dark chocolate, and butter pecan; Complete: Milk chocolate, vanilla, and strawberry; Max Protein: Café mocha, milk chocolate with caffeine, milk chocolate, mixed berry, French vanilla, and creamy strawberry; Plant-Based: Chocolate and vanilla; Light: Milk chocolate and vanilla |
| Concerns to keep in mind | Cane sugar, brown rice syrup | Artificial sweeteners, soy, claims that the shakes are okay for lactose intolerance but also contain milk |
Alternatives to Consider
If the Orgain vs Ensure battle ends in a stalemate and you feel that neither one is just right for you, there are others you can consider:
Boost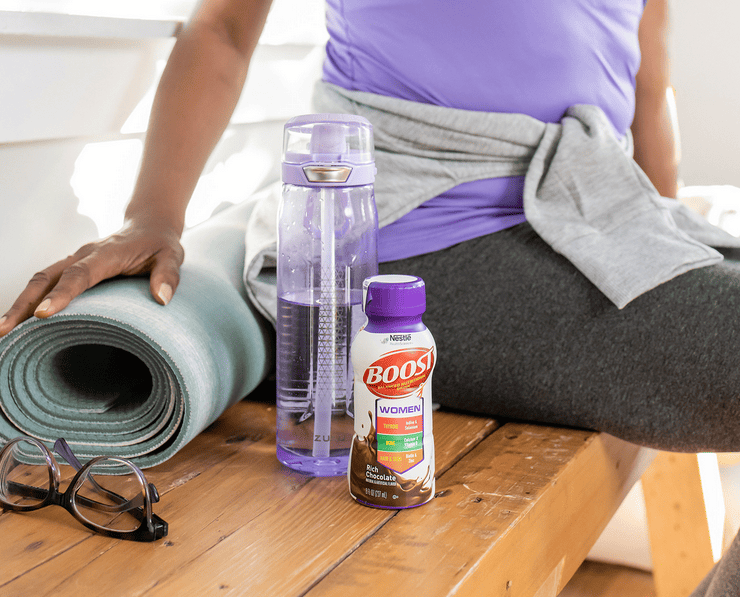 Boost shakes are another easy-to-find option, so if you're considering Ensure and Orgain at the store, throw Boost into the mix, as well.
Pros
Up to 20 grams of protein
Affordable
Additional nutrients
No artificial colors or sweeteners
Cons
Higher in calories than a lot of options, though this may not always be a negative thing, depending on your needs
A narrow range of flavor choices
Soy (not always a con, but if you're intolerant to it, this is important to note)
The label says it's suitable for lactose intolerance, but it still has milk protein, so you may prefer to be cautious when trying this one
Fairlife Core Power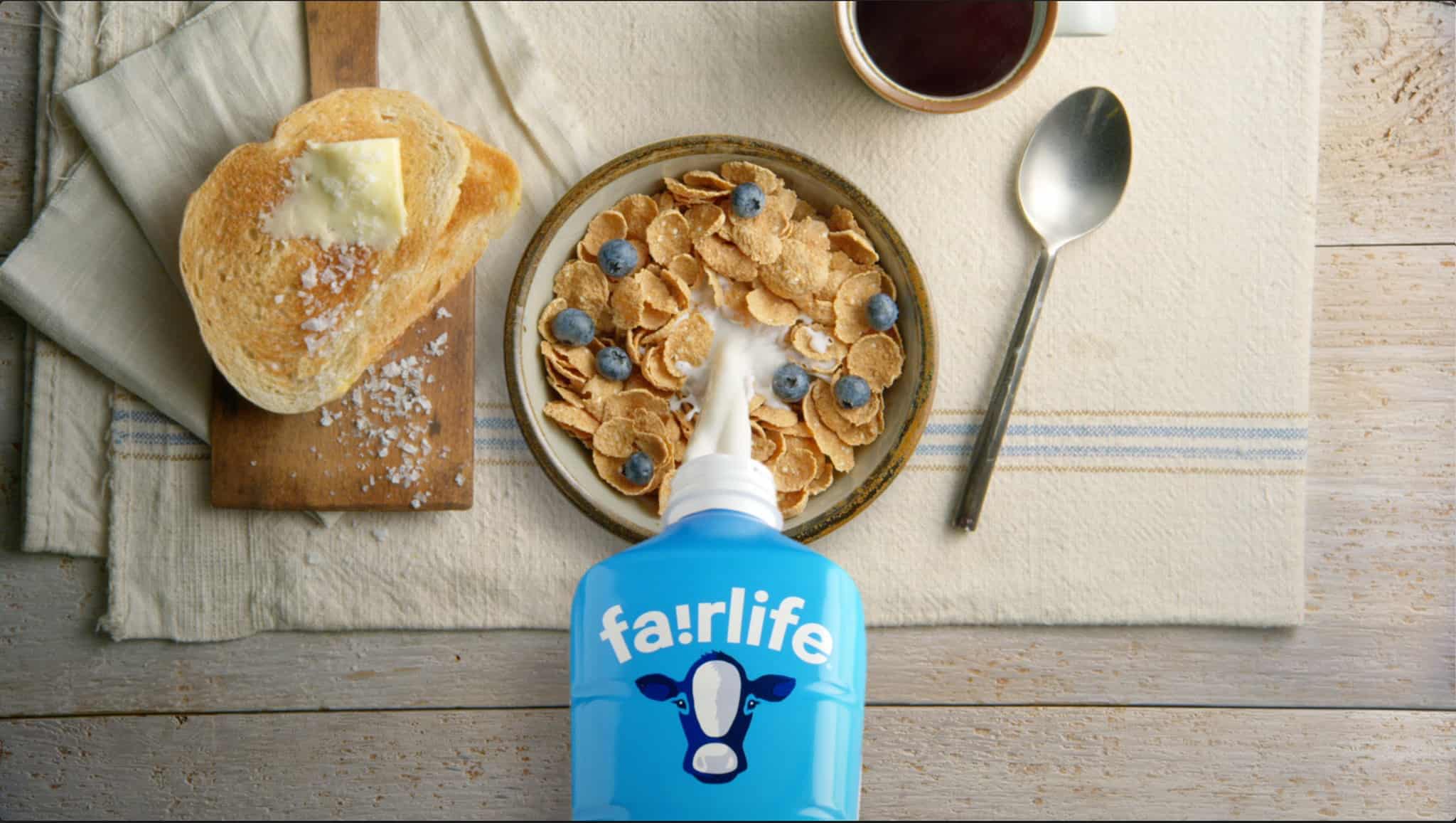 If you're familiar with the ultra-filtered milk that's easier on the stomach, you'll recognize the Fairlife name.
Pros
Delicious; the chocolate is like drinking chocolate milk
High protein (42 grams in the Elite version, 26 in the regular one)
Electrolytes
Nine essential amino acids
Offers protein shakes as well as nutrition shakes
A caffeinated nutrition shake is available for those who want the boost
Even the nutrition shake is high in protein—30 grams
Cons
It may still cause digestive discomfort for some people who are sensitive to dairy and/or artificial sweeteners
Limited flavor options
Expensive, compared to other options
Artificial sweeteners
Protein shakes are higher in calories than some other options and the nutritional shakes are lower
Tone It Up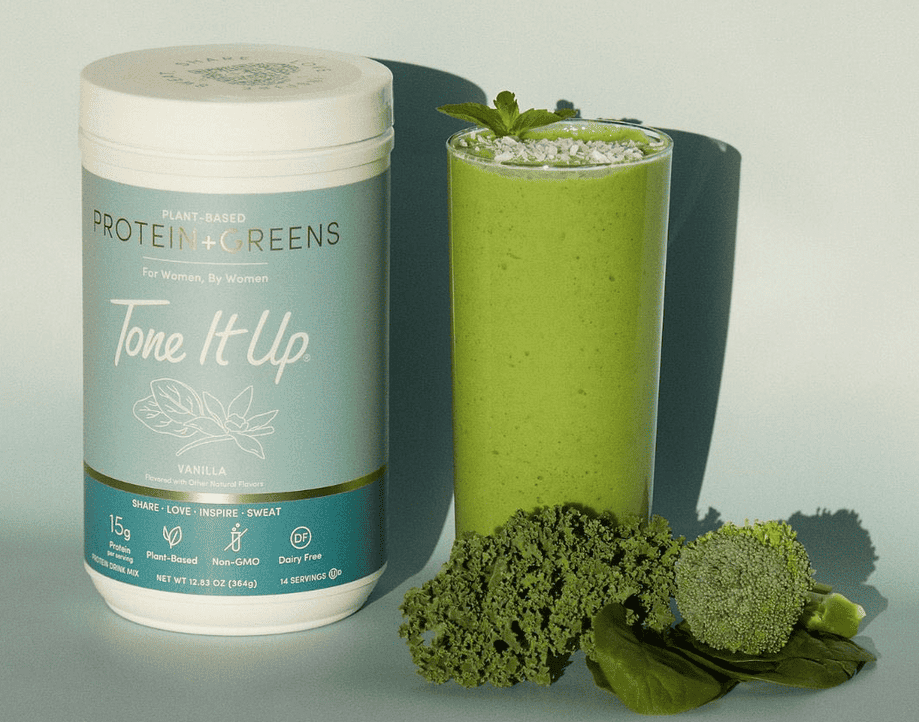 This is a plant-based protein option you'll find on the Tone It Up website as well as Target.
Pros
Plant-based may be easier on some stomachs
Non-GMO
Gluten-free
Kosher
Cleaner ingredients than most
Sweetened with monk fruit and stevia
Cons
Limited flavor options
Not as widely available as others
Only has 15 grams of protein, compared to 20+ of most others
No additional fruits and veggies
Ripple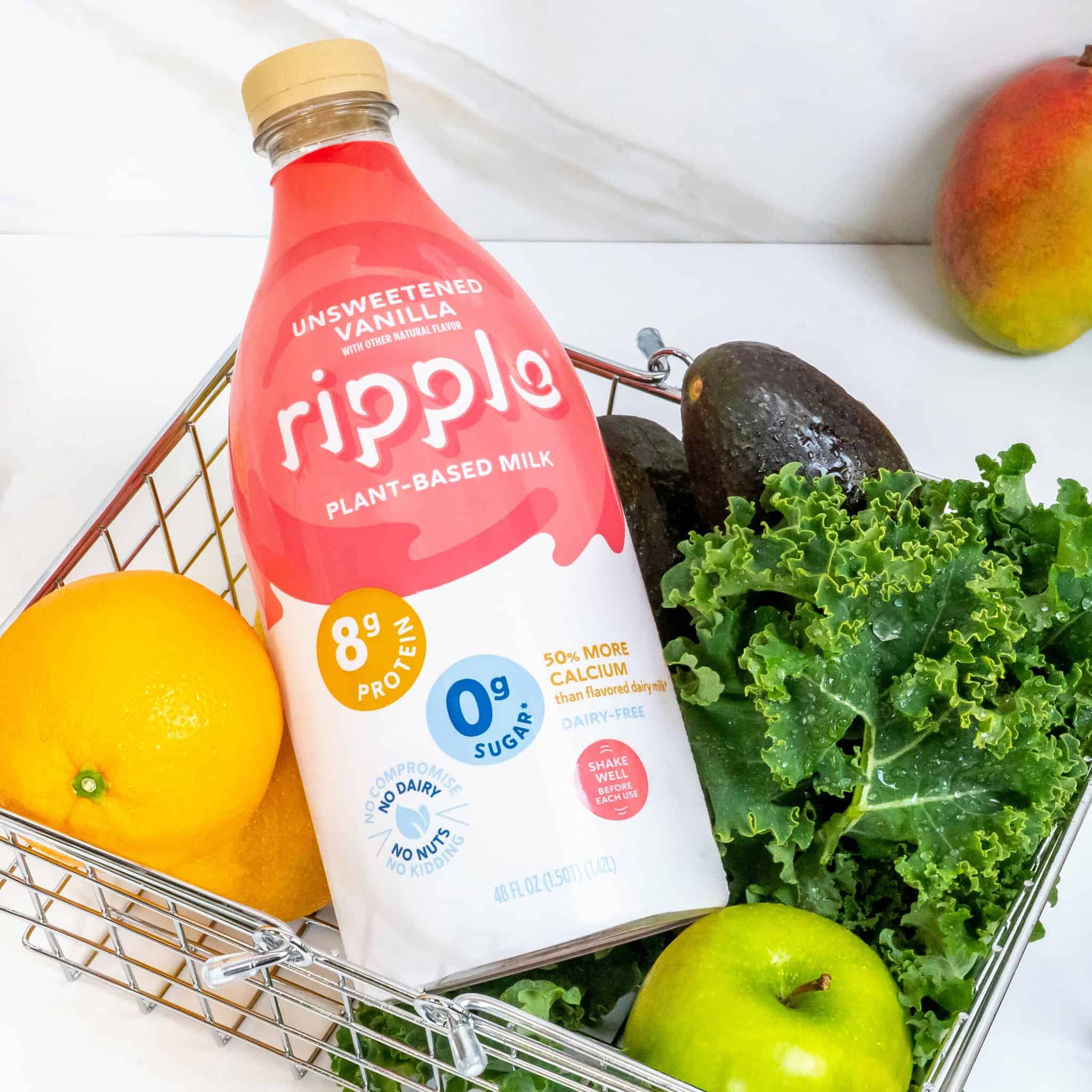 Ripple shakes are dairy-free, so they may be just what the lactose-intolerant among us are hoping for.
Pros
Dairy-free
Vegan
20 grams of protein, which isn't as high as some of the other options but is impressive for a vegan shake
Nut-free
Gluten-free
Soy-free
No GMOs
Sweetened with monk fruit
Cons
Only three flavors (chocolate, vanilla, coffee)
Higher in sugar than some options (but still only nine grams)
Higher in calories than some other options (200)
Not quite as widely available as Orgain and Ensure
Huel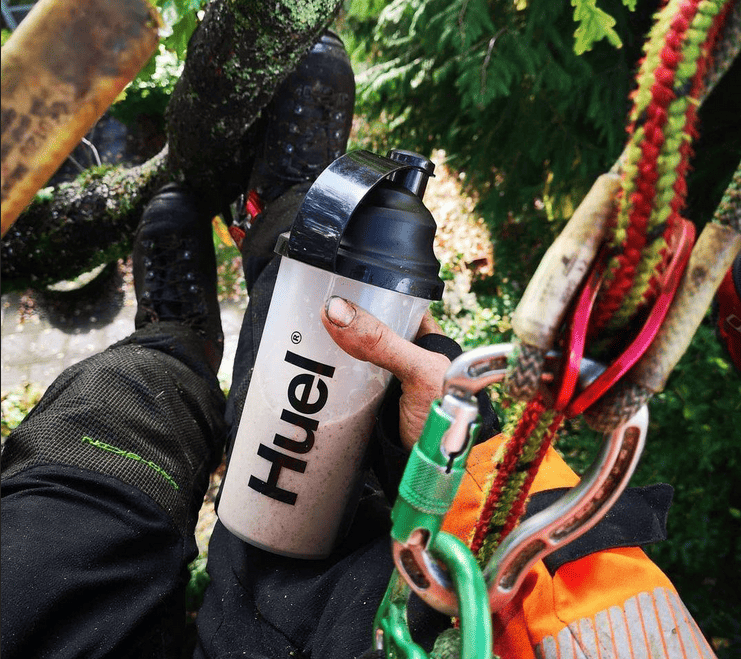 Huel shakes are meant to be meal replacements, not just protein supplements.
Pros
Interesting flavors, like berry and banana, plus the traditional chocolate and vanilla
You can subscribe and save 10 percent
Gluten-free
Well-rounded nutrition
Cons
Not as widely available as other options
Expensive (over $4.00/bottle if you make a one-time purchase from their site)
High calorie—400—but keep in mind that these are meant to be enjoyed in place of a meal
FAQs about Orgain and Ensure
Still, have some questions about the best protein drinks to try? Here are a few Q and A's:
Question: What happens if you drink too much Ensure?
Answer: If you routinely drink too many high protein shakes in a day, you could have health issues referenced above in the "how many Orgain shakes a day" section. However, if it's a short-term, one-time thing, you could experience digestive upset, including diarrhea, nausea, constipation, gas, and/or bloating.
Question: Are Orgain drinks healthy?
Answer: For a shake, you can purchase at the drugstore or big box store in ready-to-drink form, yes, Orgain is one of the healthier options.
Question: Is Orgain a good brand?
Answer: Yes, Orgain is one the better ready-to-drink nutritional or protein shakes on the market.
Question: What is the healthiest protein shake on the market?
Answer: It will depend on your needs and preferences, but Orgain is one of the best. Fairlife Core Power shakes aren't bad, either, but they do contain artificial sweeteners.
Question: Is Orgain a meal replacement?
Answer: The Orgain shakes listed as Nutrition Shakes can be. They're more balanced nutritionally than the protein shakes.
Question: Is Orgain FDA approved?
Answer: Their website says, "All of our products are made in Orgain approved FDA registered food facilities that have achieved industry-leading, third-party certification for quality and food safety."
Question: How many Orgain shakes a day?
Answer: You should get most of your nutrition from balanced meals made up of whole foods. However, sometimes it can be a challenge to meet your daily protein goals without a shake, or you're on the go, and an Orgain shake makes a good option. Depending on your overall needs, you could drink one to three shakes per day. However, in most cases, you shouldn't exceed two. Overdoing it could lead to imbalances in your diet and even health issues.
Question: Do Orgain protein shakes make you gain weight?
Answer: Not on their own, no. However, if you're not keeping track of your calories or macros and consuming them in addition to your regular diet, they (and any shake) could. It will come down to how many calories you need to support your daily life and workouts vs. how many you're consuming.
Question: What is a substitute for Ensure?
Answer: If you're just looking for protein or a quick meal replacement option, maybe with the additional benefit of some vitamins and minerals, you could opt for Orgain or Boost. If your goal is weight gain or preventing weight loss, Boost may be the better option.
Orgain vs Ensure: Which Should You Buy?
Either one is fine in a pinch, but I would choose Orgain every time if both options were available to me. The ingredients are a little cleaner, there are vegetables and fruits in the shakes, and you can avoid artificial sweeteners. I do wish there were more flavors to choose from, but there's enough variety to have something for almost everyone. I also like that you can subscribe and save from their website if you like to keep shakes on hand.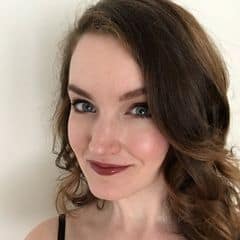 Crystal Schwanke has been on a fitness and health and wellness journey for more than a decade. She used to do wellness-related ghostwriting work and content writing for several well-known websites.
During this time, she tried all the protein powders, meal replacement shakes and mixes, and workout programs. Crystal's favorite way of eating is Paleo(ish) and even when she isn't writing about health and wellness and fitness, she often spends her time researching for the sake of learning. Her goal is to better equip herself so she can build a framework that will allow her to handle anything life throws at her.