In this Balance of Nature review, we'll look at all three products in the system (Fruits, Veggies, and Fiber & Spice) and the reasons you may or may not want to choose this brand over other similar ones.
Is Balance of Nature any good? Is it worth the money?
Let's walk through the whole system and find out whether Balance of Nature is a good supplement brand at all, and how it compares to the competition.
Spoiler: I'm not the biggest fan of this system. Find out why and see if those dislikes on my part are the reasons Balance of Nature might be exactly what you're looking for.
How to Choose a Superfood Supplement – Some Decision-Making Tips
First, let's take a look at what you want from a superfood or greens supplement. Some of these are universal, while others will depend on your individual preferences.
Ingredients Used
Does the product contain fillers?
Any time you buy a supplement, you want to ensure that there aren't a lot of filler ingredients. Each ingredient should serve a purpose in meeting the intended goal, within reason. Of course, there may be some things in there that are meant to make the veggies supplement more palatable, for example, but that's still serving a purpose—getting you to be okay with taking the supplement so you'll do it every day and reap the benefits. Balance of Nature does a good job with this in all of their products.
Check for sweeteners
Do they use any? Stevia? Something else? What are you personally fine with consuming? Balance of Nature has none.
Is there a variety of ingredients, or just a few?
What vitamins and minerals are you getting from taking this vegetable powder supplement? This is one place Balance of Nature falls short. Other products offer a wider variety of ingredients and their labels tell you what exactly you're getting.
With Balance of Nature, you get a list of ingredients, but no standard nutritional label to let you know just how much of a boost you're getting to your vitamin and mineral intake. Of course, any boost is better than none, but most of us would probably like more information than they provide.
Beyond basic nutrition and maybe some probiotics, what do you need from your supplement?
A boost in energy? You may get that just because you're introducing more nutrition into your body. However, I didn't notice an immediate boost from Balance of Nature.
Some brands include things like green tea extract so you immediately feel an energy boost (and for me, that means I'm more likely to be motivated to take it every day). If they don't, you may still see a steady increase in energy over the course of several weeks as your body consistently gets the vitamins and minerals it needs.
All-in-One or a System?
Are you getting an all-in-one solution from a single product, or do you need to take several? This is one place Balance of Nature lags behind its competitors, in my opinion. I had to take six capsules each day, plus one or two scoops of Fiber & Spice fruit capsules twice a day, to follow the instructions from Balance of Life. There are other brands that get the job done with one serving per day, from just one product.
Double-Check the Supply. Is It Really Going to Cover the Whole Month?
How much of supply are you really getting? Check the directions, the serving size, and the number of servings per container. If you think you're getting a month's worth of products and then you run out in 14 or 15 days, you'll end up spending more than you initially planned on.
How Is the Supplement Meant to Be Taken?
In many, if not most, cases with a supplement like this, you'll be mixing a powder in water or juice. Balance of Life gives you options with the Fruits and Veggies capsules. You can swallow them, chew them, or open them up and sprinkle the powder into food or beverages.
Fiber & Spice has to be mixed with 12 ounces (or more) of water or juice.
So Is Balance of Nature a Good Supplement Brand?
Looking at the information on how to choose the best supplements, let's see how Balance of Nature's products perform:
Ingredients
As far as ingredients are concerned:
There are no fillers
No sweeteners (not even Stevia)
Not a wide range of ingredients like others have, and also no standard nutritional label to compare vitamin and mineral intake with other options
No "extras" like green tea for energy or probiotics
While Balance of Nature is not "bad," I'd like to see more variety in ingredients and more nutritional information.
System and Servings
With Balance of Nature, you're able to buy one, two, or three products and have the option to lock yourself into a whole system with a coach. You can't mix and match as you wish, though. You can buy Fiber & Spice by itself, but a Veggies or Fruits purchase requires you to get both (not a bad thing, necessarily, since the goal is to get vitamins and minerals from a wide range of foods).
Balance of Life isn't too bad about the serving count; they give you 90 capsules of Fruits and Veggies. The average person will get a full month's worth of products each time they order.
You could come up short with the Fiber & Spice, though. Some may require two tubs of Fiber & Spice if they need to take the higher end of the recommended amount. There are 30 servings of the two-scoop serving size, but you're meant to take it twice per day. The directions say to take one or two scoops twice per day. One scoop twice per day will get you through the month.
Personally, I can't imagine downing that much of Fiber & Spice in a day, but others may be able to tolerate it better than I could. I found one scoop to be effective and it was also so difficult to drink, I wouldn't have been able to manage two scoops in one glass of water once a day, much less twice.
Here, I'm neutral on Balance of Nature. My personal preference is to buy one product that covers everything for 30 days, so Balance of Nature wouldn't be my choice. However, I realize my needs aren't the same as everyone else's and they may prefer this system of products with the flexibility to take more dietary fiber without taking more real fruit and veggies.
How to Use Balance of Nature Supplements
Again, I'm neutral here, but Fiber & Spice makes me lean slightly negative on the whole system.
I didn't enjoy trying to chew the capsules and didn't have a whole lot of hope that the powders inside would be tolerable at all, but I was wrong. The capsules are not difficult to swallow and they're pretty average in size (maybe a little large).
I opened one of each capsule (they were surprisingly easy to open, so that was a pleasant surprise!) and tried the powder. Both of them were delicious. The capsules themselves didn't taste great when I swallowed them, and I thought what was inside the Veggies capsule would taste too garlic-heavy to be something I'd want to open and sprinkle onto food.
While I still don't recommend chewing the capsules, I do think they're great to swallow or open and sprinkle on food or into drinks. I appreciate the convenience of the capsules, too, since most similar supplements are powders that need to be mixed with water or juice. I see how the versatility could be nice.
Fiber & Spice is really the dealbreaker here. The flavor isn't enough to redeem it and the texture just didn't work for me. I would not be able to drink this every day, even though it is effective. Fiber drinks are never a walk in the park, but this one got stuck in my throat from the first sip and refused to mix well. No matter how many times I stirred it as I was drinking it, the majority of the product was still in the bottom of the glass at the end.
Key Features
Here's a quick overview of Balance of Nature and what the brand has to offer:
Three products: Veggies, Fruits, and Fiber & Spice
Addresses overall good health rather than zeroing in on specific issues or making health claims (in all fairness, supplement companies cannot say their products treat or prevent diseases, so it can get a bit tricky and Balance of Nature was already called out by the FDA for not adhering to those guidelines)
Created by a doctor
Five servings each of Fruits and Veggies in each three-capsule serving
Subscriptions available and the price is discounted if you sign up
Coaching available for subscribers
Touted as safe and effective for diabetics
Claims on Fiber & Spice include: Safe and effective for diabetics, anti-inflammatory and therefore good for arthritis, full of antioxidants, could lower cholesterol and risk of heart disease, and weight loss
Quality ingredients you can pronounce (15 veggies and 16 fruits, plus spices in the Fiber & Spice)
You have to order online from their site or Amazon since you can't pick this up at a health food store (as of this writing), but you can set up auto-shipments, so this may be a huge plus for some people
Good for vegans and those who follow the keto diet
Price
You'll have a few options when it comes to the Balance of Nature price.
Do you want to be a one-time buyer at retail costs or go all-in as a subscriber (and get coaching along with the discounted price)?
Do you want the whole system or just the Fruits and Veggies?
Do you prefer to shop on Amazon or is the Balance of Nature website where you prefer to buy?
Retail prices on the Balance of Nature site are:
$89.95 for Fruits and Veggies (sold as a pair)
$159.95 for the Whole Health System (all three products)
$69.96 for the Fiber & Spice
For subscribers, you can get those prices down to:
$69.95 for Fruits and Veggies (the pair)
$109.95 for the Whole Health System (all three products)
$49.95 for the Fiber & Spice
Taste
The Veggies and Fruits capsules left an unpleasant taste in my mouth—especially Veggies (it tasted mostly like garlic). However, the powder inside both types of capsules tasted good. The fruit one was sweet and, well, fruity. The Veggies one still had a little bit of a garlic flavor, but the herbs and vegetable flavors were more balanced; it just reminded me of Italian food.
Fiber & Spice smells better than it tastes. At first, it smells like carrot cake or spice cake. When I got a little closer to it, there was another layer of scent that reminded me of Indian food. In water, though, the flavor was so faint, I barely noticed it. I could see how it might give apple juice a hint of apple cider flavor, as they claim, but I would've liked more flavor all around.
Pros
What might make Balance of Nature worth it for some people?
The list of ingredients is short, sweet, and recognizable on each product. If you have allergies, don't like stevia, or can't handle pea protein, for example, this one might be the best option for you.
This is a more affordable option than some others on the market if you subscribe.
The fact that there are three products means you don't have to supplement everything at once. If you just need help with digestion and constipation (general gut health), you can choose to just buy the Fiber & Spice; if you don't need that but would like a boost in your fruit and veggie consumption, just get those.
You're getting five servings each of fruits and vegetables with each serving which is great for overall health.
The spices in Fiber & Spice may assist in digestion and calming inflammation, so it's not just your average fiber product.
Cons
Why might it be recommended to research other brands before adopting Balance of Nature into your diet?
Other products do so much more and have so many more ingredients for a wider range of vitamins, minerals, and other benefits—and they do it in one product instead of two or three.
They claim the capsules are chewable—and they probably are—but I tried it and my teeth just bounced right back off of the capsule. I didn't get the impression that it would be a pleasant experience, regardless of what the powder inside tasted like, so I didn't push it.
The capsules themselves don't taste that great and the Veggies one left a garlicky flavor on my tongue that I didn't enjoy.
Not the lowest price of a product like this on the market, and most of them have more to offer as far as benefits and ingredients go.
Drinking the Fiber & Spice mix in water was difficult. It didn't mix well, the texture was off-putting, and even though it smelled great (almost like carrot cake), that didn't make a difference when I drank it. There was only a very light flavor.
There are three products to take if you want all the benefits. I would prefer to have one thing to take in the morning or before bed.
Pros and Cons, by Product
We've looked at the system as a whole and done a bit of a breakdown so far, but here's an easy look at the pros and cons in each of the components discussed in this Balance of Nature review:
| | | |
| --- | --- | --- |
| | Pros | Cons |
| Fruits | Tastes great (light and fruity), easy-to-swallow capsule, not especially expensive, convenient to use (even on the go), no fillers, no sweeteners, not especially expensive, discount available with subscription, doesn't have to be mixed with anything (but can be), whole foods, high in antioxidants, 5+ servings of fruit in each three-capsule dose, high in phytonutrients | Can't be purchased alone (comes in a set with Veggies or as part of the whole three-product system), not a wide variety of ingredients (16 fruits), no detailed nutrition info or specific benefits to expect on the label, must be ordered online, no immediate energy boost or probiotics |
| Veggies | Tastes great (savory, like garlic and herbs), easy-to-swallow capsule, not especially expensive, convenient to use (even on the go), no fillers, no sweeteners, not especially expensive, discount available with subscription, doesn't have to be mixed with anything (but can be), whole foods, high in antioxidants, 5+ servings of vegetables in each three-capsule dose, high in phytonutrients | Can't be purchased alone (comes in a set with Fruits or as part of the whole three-product system), not a wide variety of ingredients (15 vegetables), no detailed nutrition info or specific benefits to expect on the label, must be ordered online, no immediate energy boost or probiotics |
| Fiber & Spice | Smells great, contains spices that are good for digestion and arthritis, could help prevent heart disease by lowering cholesterol, safe and effective for diabetics, not especially expensive, can be purchased alone or as part of the whole three-product system | Not much flavor, doesn't mix well so it's hard to drink, a tub may only last you about 15 days if you take the maximum recommended amount every morning and evening, inconvenient for traveling |
How Others Compare
If Balance of Nature sounds fine but you're wondering if other alternatives might be better, there are a few others to consider.
Garden of Life
Garden of Life has an extensive line of products, from greens powders amd dietary supplement options like these to probiotics, vitamins and protein powders.
Pros
There are so many products, you can probably find one thing instead of three that will cover everything you want to address
Widely available
Depending on what you need, could one of the more affordable options
Cons
So many products can make it overwhelming to choose what you need
If you're looking for something specific to address gaps in nutrition without a lot of extra ingredients and benefits you don't need, this brand might fall short for you
Further Read: Garden of Life vs Balance of Nature Direct Comparison.
Athletic Greens
The Athletic Greens supplement is made with the athlete in mind, but the average Joe or Jane can benefit from it, as well. It has 75 ingredients (proprietary blend), is nutrient-dense (vegetable and fruit species), low-allergen, low blood sugar, has a range of benefits, and only needs to be consumed once per day.
Pros of this Greens Powder
You'll probably notice an immediate energy boost
There's a ton of transparency about the ingredients and why they're used if you visit the website (the label itself has a solid nutritional label, too)
Good for paleo, keto, and vegan diets
Wide variety of ingredients
Prebiotics and probiotics
Subscribe and save is an option (you'll save $20.00)
Cons
Not as easy to get your hands on as others and you'll have to shop on Amazon or the Athletic Greens site
If you can't tolerate pea protein or stevia, this one won't be a good match for you
Amazing Grass
Amazing Grass products have been around for quite some time and the line just continues to grow. There's even an effervescent option and a "Kidz" option, which makes them stand out compared to the competition.
Pros
Easy to find and doesn't need to be ordered online
One of the less expensive options on the market
Has several options to choose from
Several flavors and goals (original, energy, immune health, detox, beauty, etc.)
Addresses several concerns at once
Cons
Could feel overwhelming because so many products are similar but not exactly the same
Texture is slightly grainy, but it mixes well enough to still be easy to drink
The ingredient list isn't as robust as some other options
Green Vibrance
Green Vibrance is a fruit and vegetable supplement powder that seems to be trying to cover a lot of ground in one scoop. It's meant to support efficiency, energy, immune system function, digestion, and the circulatory system. You can get it in powder or capsule form.
Pros
Widely available, so you probably won't need to make a special order
Contains probiotics and cereal grasses
Wide variety of ingredients
Thorough nutritional label
Subscription through the site can save you money
Cons
Contains special natural flavoring
Such an extensive ingredients list could pose a risk for those with allergies, but this is true for many supplements like this
Texas SuperFood uses raw, organic fruits, and veggies in their products and has a few different options to choose from (Essentials, Original, and Complete). You can scroll through their list of ingredients on the website and see why each one is included, which I appreciate.
Pros
Not a bad taste
Comes in vegetarian capsule (pill) form or powder, so you have options
30-day trial
Cons
Expensive
Nutritional facts are kind of vague
FAQs About Balance of Nature
Is Balance of Nature any good?
Yes and no. I believe there are better products on the market that are more convenient to use and do more for your health and energy levels.
Is Balance of Nature good for diabetics?
It's unlikely to do any harm (check with your doctor, always) or have negative effects on diabetes, but it won't treat or cure diabetes. The Fiber & Spice label specifically says, "Proven safe and effective for diabetics."
Which is better, Texas Superfood vs Balance of Nature?
Balance of Nature Review: Conclusion
It's worth it if you aren't looking for a long list of ingredients and don't want stevia (which many of the similar products on the market have).
I think Balance of Nature is an "okay" product to use as a nutritional supplement that will give you a boost and a little peace of mind if you think your regular diet is suffering. However, there are others on the market that will most likely have more of an impact on how you feel, your general wellbeing, and your athletic performance.
Further Reading on Veggie Supplement and Natural Products for Superfood Supplementation: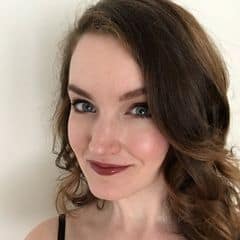 Crystal Schwanke has been on a fitness and health and wellness journey for more than a decade. She used to do wellness-related ghostwriting work and content writing for several well-known websites.
During this time, she tried all the protein powders, meal replacement shakes and mixes, and workout programs. Crystal's favorite way of eating is Paleo(ish) and even when she isn't writing about health and wellness and fitness, she often spends her time researching for the sake of learning. Her goal is to better equip herself so she can build a framework that will allow her to handle anything life throws at her.