If you're looking to get the most nutrition possible from your shakes, juices, or even water, you may want to take a look at this Mega Nutrition Organic Superfood review. Is it a good addition to your daily routine, or is there something better?
What Is Mega Nutrition Organic Superfood?
Mega Nutrition Organic Superfood is a superfood powder packed with all kinds of nutrient-dense foods like chlorella, camu camu berries, cacao, turmeric, moringa, spirulina, and more.
Mega Nutrition Organic Superfood Review: Is It Worth It?
It could be, but I think you should check other options on the market before you take the plunge and buy this one. Here's the at-a-glance breakdown:
If you shop around, the price is fair. If you aren't looking for a long list of Mega Nutrition Organic Superfood reviews in order to make your decision, you'll be fine there, too.
If you are content with the list of ingredients and don't feel that you need to add anything else to get the nutrition you need, this could be the perfect solution for you. Even though it only contains eight ingredients, the list of potential results is well-rounded.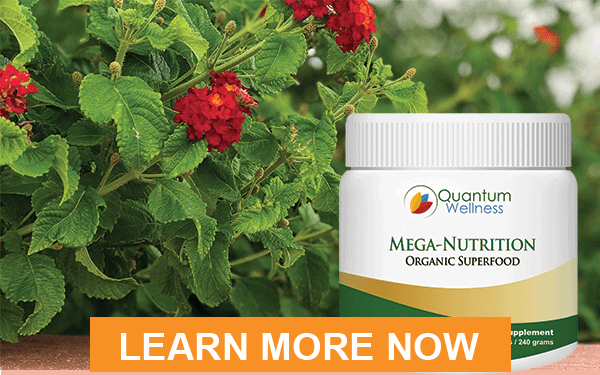 Nutrition Facts and Ingredients
This is a pretty short list! They've actually revamped the formula and replaced the wheatgrass it used to have with turmeric, which I think should make it taste better.
What's Inside?
Only eight things:
Camu camu berries
Acai berries
Goji berries/wolfberry
Chlorella
Moringa leaves
Turmeric
Spirulina
Cacao
Why those ingredients? What are the benefits?
Camu camu berries: They're a good source of antioxidants and vitamin C, could boost energy, may offer extra protection against cancer, and they're supposed to be good for the cardiovascular system. They can also help reduce cortisol levels, which in turn may help you lose fat.
Acai berries: Here's another nutrient-dense berry that contains a lot of antioxidants. Acai berries could improve brain function and cholesterol levels and help protect against cancer.
Goji berries/wolfberry: Goji berries may offer a little boost to your immune system so you'll get sick less often. They may even help you lose weight, maintain blood sugar levels, and help with fertility.
Chlorella: This algae helps get the toxins out of your body, plus it contains protein, vitamin B12, iron, omega-3s, as well as other vitamins, minerals, and antioxidants.
Moringa leaves: Moringa is another antioxidant-rich plant. It may lower blood sugar levels, inflammation, and cholesterol.
Turmeric: Turmeric is the newest addition to the list of ingredients, added for benefits like reduced inflammation, high antioxidant content, brain function improvements, and lowered risks of brain and heart diseases.
Spirulina: Spirulina is a blue-green algae that is highly nutritious, anti-inflammatory, high in antioxidants, and may positively affect cholesterol levels. It can even be good for helping prevent cancer and relieving allergy symptoms caused by environmental factors.
Cacao: Though a lot of people simply think "chocolate" when they see cacao included, it's not just for flavor. Cacao is high in antioxidants, iron, magnesium, and calcium. It can boost your mood and, of course, it does add flavor to the mix.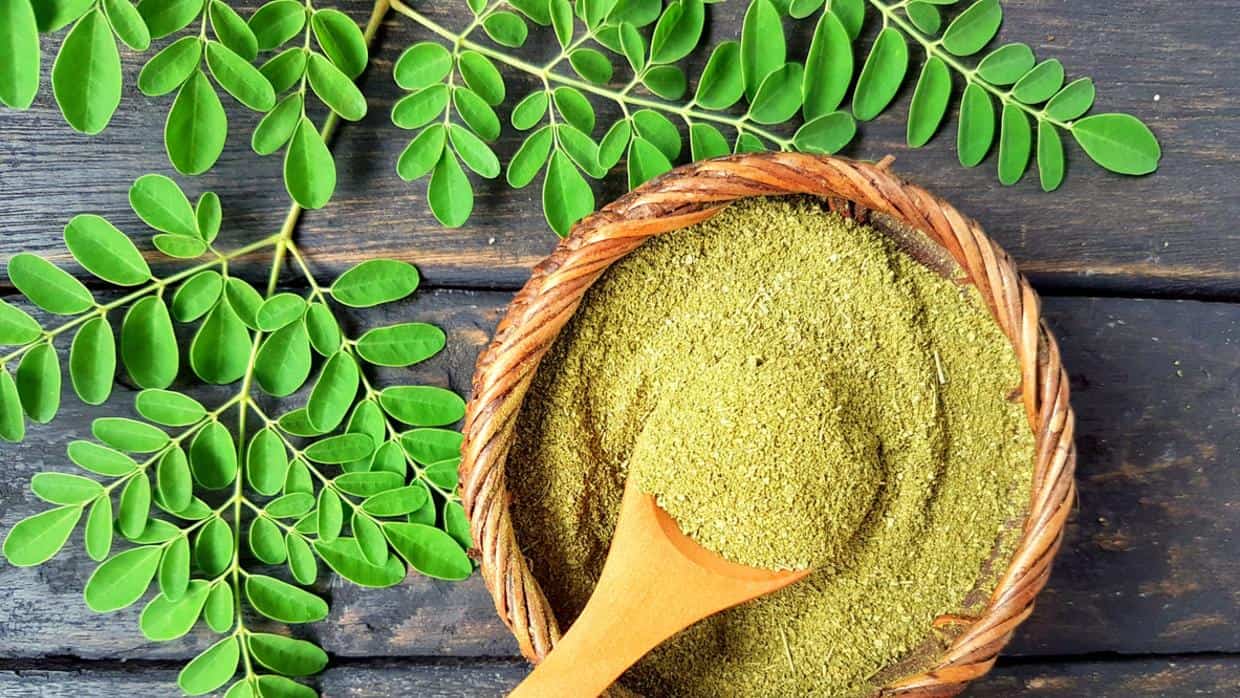 Overall, this section of my Mega Nutrition Organic Superfood review is pretty positive. The ingredients they've chosen to include make it a well-rounded powder with support for your mind and body in several different ways. For example, the anti-inflammatory properties don't just help with the body, but brain function as well.
The list of ingredients is impressive and I could see this superfood powder producing positive results mentally and physically when used consistently. It promotes health in so many ways even though it has a shorter list of ingredients than other options.
Nutrition Facts
So the ingredients are good, but what do the numbers look like? Well, I can't say specifically since it seems that there's no nutrition label for the new version yet. However, I did find one from the old formula and since they only replaced wheatgrass with turmeric, it should at least give you an idea of what you're getting.
It's incredibly basic and a little disappointing. I feel like there should be more information than:
25 calories per serving
10 calories from fat
2 grams of protein
1 gram of fat (2 percent DV)
4 grams of carbohydrates (1 percent DV)
2 grams of dietary fiber (8 percent DV)
Size and Price
You get eight ounces, or 30 servings, for anywhere from $39.95 to $79.95. To be fair, I never saw it actually listed at the $79.95 price. It was just listed as the retail price before a discount.
I think the $39.95 price is reasonable and it's on par with the price of other similar products. You'll have to weigh how much you care about variety vs. concentration of the different foods and spices, though. What's important to you? I tend to shoot for variety and cover as many bases as possible, but I can see the value in having more of a few different ingredients.
When you order from the Quantum Wellness website, you get a 60-day, 100 percent money-back guarantee. That gives you plenty of time to try it out and see if you can tell a difference in how you feel. You don't really have much to lose by trying it.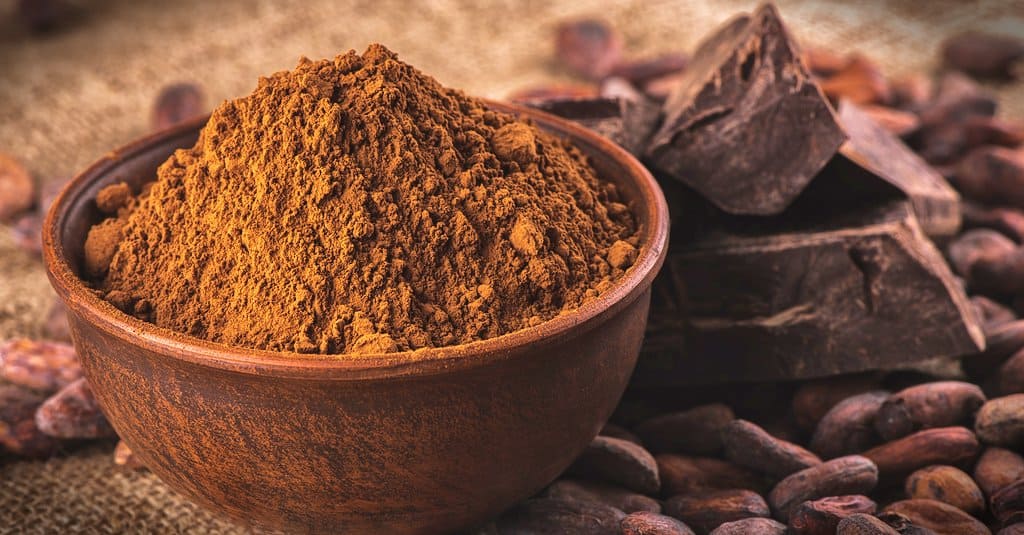 Pros and Cons
There are things I like and dislike about this product. In general, it's going to come down to personal preference. There's no reason to consider this Mega Nutrition Organic Superfood review or the product as "bad" overall, but I would personally choose something else, I think.
Pros
It's a quick and easy way to get extra nutrition into your shake without requiring a blender (you may still want to use the blender, but a shaker cup would probably suffice).
Though it doesn't have as much variety as other products, you get a higher concentration of the things it does contain, so if it covers your specific needs, you may find it to be more effective at giving you the nutritional boost and filling in gaps for you.
It'll work with just about any diet you follow because it's gluten-free, GMO-free, raw, vegan, vegetarian, and organic
The generous money-back guarantee is nice.
Cons
Other options have more variety when it comes to the foods inside.
Not as easy to get your hands on as other options (I didn't find it on too many websites.)
There aren't a lot of Mega Nutrition Organic Superfood reviews out there, so you're limited on other people's opinions on it (and most of the reviews are on the Quantum Wellness website).
When I wrote this review, this product was listed as sold out and had the option of getting on the waitlist. That's not normally that big of an issue to me, even if it's disappointing. However, it seems that the whole "out of stock" thing could be a regular occurrence and you may be waiting up to two months for your product according to one report.
Other Options to Try
Wish you could do your own Mega Nutrition Organic Superfood review but they're all sold out? Looking for something a little different? Here are some options:
Amazing Grass: You can pick Amazing Grass Superfood Powder up at just about any health food store or Amazon. Some grocery stores even carry it. There are different flavors to choose from, it's reasonably priced, and there's a wide variety of ingredients. Plus you'll get a more in-depth breakdown of the nutrients you'll get from each serving.
Garden of Life Raw Organic Perfect Food Green Superfood Powder: I haven't seen the Garden of Life superfood powder around in grocery stores as much, but it is still more readily available than Mega Nutrition Organix Superfood. Reviews of this one are pretty good. It has a similarly long list of ingredients and detailed information about just how much of each vitamin and mineral you're getting from it.
Overall, I think my Mega Nutrition Organic Superfood review is going to have to be pretty neutral. It's probably fine as long as you're able to get your hands on it in a reasonable amount of time, but there are other options on the market that provide more information about what you're getting, a wider variety of ingredients, and they're much easier to get.
Is the Mega Nutrition Organic Superfood Powder Gluten Free?
Yes! Not only this superfood blend is gluten-free, but it is also made with organic ingredients that provide a wide range of health benefits, working as a great dietary supplement option.
What benefits can I expect from maca?
Maca is a nutritional herb well known for its energizing benefits. It is used to increase libido, improving mood, and boosting energy. This amazing ingredient can also help to reduce sun damage and blood pressure.
Can I use the Mega Nutrition Organic Superfood Powder as a medical treatment?
This super food powder can help you detoxify the doby, boost your immune system and provide you with multiple amino acids and health benefits, but it should be used as a supplement to a balance and healthy diet. It is nod FDA approved to be used to diagnose, treat, cure, or prevent any disease or health condition.
Recommended Reads:
—-
Disclaimer
Last updated: December 16, 2019
The information contained on www.altprotein.com website (the "Service") is for general information purposes only.
Alt Protein assumes no responsibility for errors or omissions in the contents on the Service.
In no event shall Alt Protein be liable for any special, direct, indirect, consequential, or incidental damages or any damages whatsoever, whether in an action of contract, negligence or other arising out of or in connection with the use of the Service or the contents of the Service. Alt Protein reserves the right to make additions, deletions, or modification to the contents on the Service at any time without prior notice.
Alt Protein does not warrant that the Service is free of viruses or other harmful components.
Fitness disclaimer
The Service offers health, fitness and nutritional information and is designed for educational purposes only. You should not rely on this information as a substitute for, nor does it replace, professional medical advice, diagnosis, or treatment. If you have any concerns or questions about your health, you should always consult with a physician or other health-care professional.
Do not disregard, avoid or delay obtaining medical or health-related advice from your health-care professional because of something you may have read on the Service. The use of any information provided on the Service is solely at your own risk.
You can also review our Editorial Integrity Policy.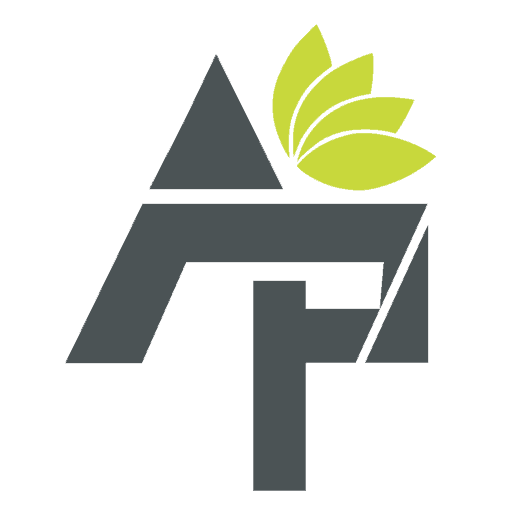 Alt Protein Team is a team of professionals and enthusiasts committed to bringing you the most up-to-date information on alternative protein, health and wellness, workouts, and all things health-related. We've reviewed a lot of products and services so you don't have to guess when you spend your hard-earned money on them. Whether you want to shed some pounds, build lean muscle or bulk, we can help you figure out what you need to do and what you need to have to achieve your goals.