Most of us probably don't give dietary fiber much thought unless we are feeling the effects of not getting enough of the stuff. And by all accounts, many of us don't.
The Food and Nutrition Board recommends that men under 50 consume 38 grams of fiber per day. The recommended daily intake for women under 50 is 25 grams. For men aged 50 and over, the recommended daily amount is 30 grams. For women 50 and over, it goes down to 21 grams per day. This doesn't sound like much, but most American adults are only getting about 15 grams of fiber per day.
It's no surprise, then, that the fiber supplement industry is alive and well. Consumers are searching for easy ways to increase their fiber intake in order to – shall we say – move things along.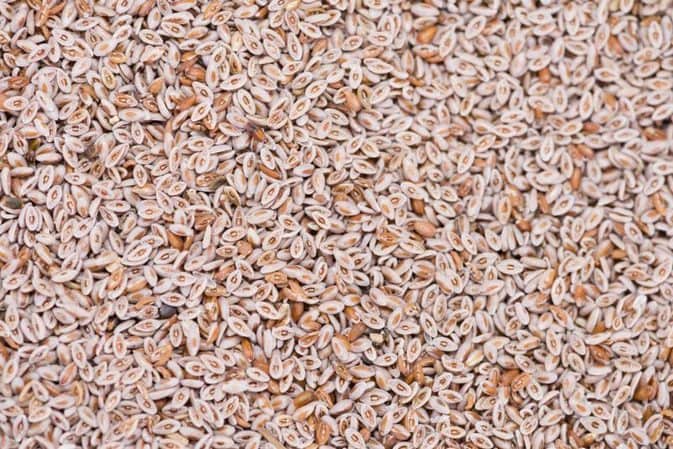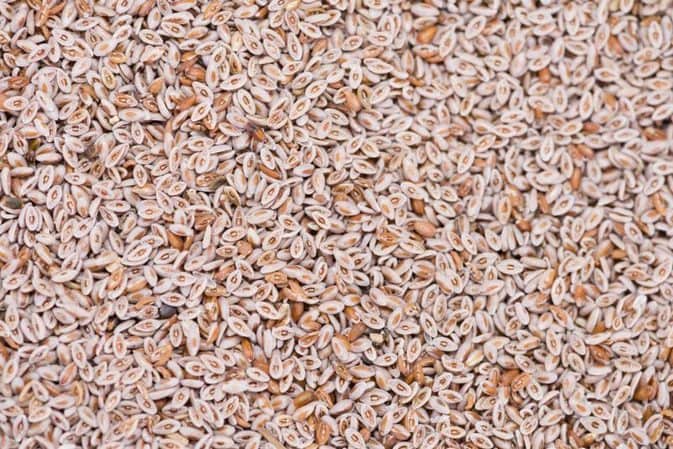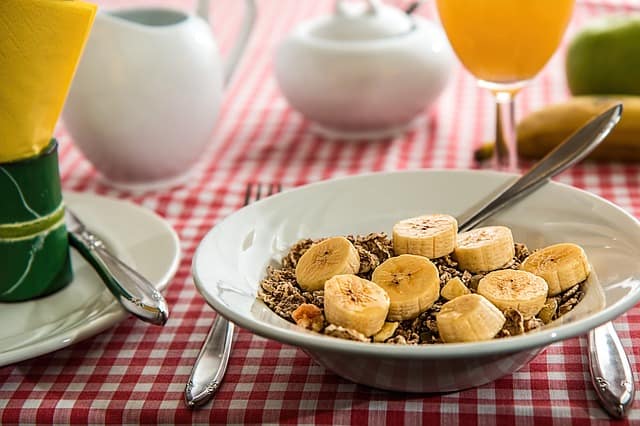 Two Types of Fiber
Fiber comes in two forms: soluble and insoluble, neither one of which is broken down or absorbed by the digestive system. Both are key to a healthy diet. Nature has figured this out and made sure that most high-fiber foods contain a mixture of both.
Soluble fiber dissolves in water. It also absorbs water and swells. This is an important feature as it is through this mechanism that it bulks up stool by increasing its moisture content. Soluble fiber has the added benefit of keeping cholesterol levels in check as well as regulating blood sugar levels. One food high in soluble fiber is oatmeal. Its soluble fiber content lends to its gooey consistency.
In addition to helping prevent constipation, soluble fiber can also help regulate diarrhea. It has been proven to have additional health benefits including blood sugar regulation, cholesterol regulation, and weight loss. The majority of fiber supplements contain mostly soluble fiber.
Insoluble fiber does not dissolve in water. It works as a laxative by increasing fecal bulk. Wheat bran has the highest insoluble fiber content. In addition to relieving constipation, insoluble fiber has been shown to aid in weight loss.
The Most Common Fiber Sources in Supplements
Psyllium Husk. Because most fiber-rich foods contain both soluble and insoluble fiber, it would follow that a good fiber supplement also contains both soluble and insoluble fiber. One of the most common sources of fiber in supplement form, psyllium husk, is 70% soluble fiber and 30% insoluble fiber.
The husks come from the Plantago ovata plant's seeds. Some reports show psyllium can cause gas and bloating because it undergoes fermentation in the gut. Nevertheless, research shows that psyllium is an effective tool in alleviating constipation in people with IBS.
Methylcellulose. This type of fiber is 100% soluble. It is made from cellulose which is essentially the cellular structure of plant material. It is a non-fermentable fiber which means that it is not prone to causing gas and bloating. It generally comes in powder form and is easily dissolved in cold liquids. Unfortunately, the research has not proven methylcellulose to be an effective tool in alleviating constipation.
Inulin. Inulin is a soluble fiber made from chicory root. It dissolves very well in liquids and was proven in this study to alleviate constipation and improve quality of life in seniors who took 15 g of it per day. It has shown to have some other benefits including blood sugar regulation, increasing the number of good bacteria in the gut, and weight loss.
Wheat Dextrin. This source of soluble fiber is often sold under the name Benefiber. Because it comes from wheat, it contains trace amounts of gluten and should not be taken by those with Celiac or a gluten sensitivity. According to the University of Michigan Health System, it is less likely to cause gas and bloating than other fiber supplements. Wheat dextrin fiber supplements are primarily marketed as weight loss products that aid in improving gut health. They are generally not promoted as an effective way to treat constipation.
Choosing a Fiber Source
Even though the above fiber sources are mostly comprised of soluble fiber, their effectiveness varies considerably. This table summarizes some key information regarding the above fiber sources. It is important to note that the FDA has not approved wheat dextrin or inulin for use as a laxative.
This does not mean that they have been found to be unsafe. It simply means that, by the FDA's standards, there is insufficient evidence showing that they are effective when treating constipation.
Five Fiber Supplement Reviews
Here are our top five fiber supplements that we think you need to know about!
NOW Foods Psyllium Husk 500mg, 500 Vcaps
NOW Foods makes a very basic, decent quality psyllium husk fiber supplement. It comes in capsule form for people who do not like the taste or texture of psyllium dissolved in water. Each three-capsule serving supplies 1.1 grams of fiber. Note that while the bottle reads "500 mg", this refers to the amount of psyllium husk per serving, not the amount of fiber.
In addition to psyllium husk, the capsules contain a small amount of magnesium stearate. The supplement is free from sugar, salt, starch, yeast, gluten, corn, soy, eggs, milk, shellfish, or preservatives.
Customer reviews of this product are quite favorable on this online retailer's website where it has been given a 4.4-star rating. It sells for a little over $16 (For the latest prices and discounts, check here) which is quite affordable considering a 500-cap bottle could last you well over five months.
Metamucil Daily Fiber Supplement, 100% Natural Psyllium Husk, Orange Coarse Sugar Fiber Powder, 114 Dose
Metamucil is psyllium-based and likely the most well-known fiber supplement. The manufacturer promotes it as being "the number one doctor-recommended brand." It goes on to add that it is "backed by science" and "the only leading fiber supplement brand with 100% natural psyllium fiber."
This particular one comes in powder form and is mixed with water before consuming. This step is critically important as the powder can lead to choking if not mixed with a liquid first. Metamucil comes in a variety of flavors as well as an unflavored option.
Each 11 gram serving of Metamucil provides three grams of fiber. The package also lists a 22-gram serving option which provides – you guessed it – six grams of fiber. This Metamucil formulation also contains sucrose, citric acid, natural and artificial flavor, and Yellow 6.
At just under $18 (For the latest prices and discounts, check here) per container, Metamucil is a more expensive option than psyllium husk capsules.
Viva Naturals Organic Psyllium Husk Powder, 24 oz
This product is a great option for consumers looking for a simple, effective fiber supplement without the addition of other ingredients. Viva Naturals puts nothing but organic psyllium husks in this fiber supplement.
Each five gram serving of psyllium husk contains four grams of fiber. Because it is not flavored, it can be mixed with the beverage of your choice.
It is a best-seller on this site where it has a 4.2-star rating. The manufacturer promotes it as helping to maintain regularity as well as offering a number of additional health benefits. At $15 (For the latest prices and discounts, check here) for 24 oz, it is a more expensive option.
Swanson Inulin Powder 8 oz (227 grams)
This product is a great option if you're looking for nothing but inulin in your fiber supplement as it contains no additives whatsoever. One five-gram serving contains five grams of fiber.
Reviews on this site are mostly favorable and 86% of customers have given it a four- or five-star rating. Some people report quite a bit of gas, so make sure you start small and increase your dose very gradually.
One jar will cost you just over $10 (For the latest prices and discounts, check here) and last you about a month and a half.
Garden of Life Raw Organic Superfood Fiber for Constipation Relief, 1.77 lbs. (803g)
This fiber supplement does not contain any of the four fiber sources mentioned in this article. However, customer reviews were so favorable that I thought it should at least be mentioned here.
This superfood fiber supplement is made from a mixture of sprouted legumes and seeds as well as coconut flour. Each 27-gram scoop provides nine grams of fiber, a little less than half of which is soluble. The powder can be mixed with any food or beverage, making it quite versatile.
This fiber supplement does not contain gluten, dairy, fillers, or psyllium and is certified organic. As mentioned, reviews on this site are quite positive with comments such as "elimination is much easier and more frequent" and "any problems I have had with regularity are GONE." The product also contains probiotics for improved gut health. (For the latest prices and discounts, check here)
Special Considerations
It is very important to drink a lot of water when taking a fiber supplement. Increasing the amount of fiber in your diet without increasing the amount of water can actually lead to even worse constipation.
More is not always better. Studies have shown that consuming more than 50 grams of fiber per day interferes with proper nutrient absorption. When deciding on how much fiber to take, make sure you take into consideration other sources of fiber in your diet.
Also consider introducing a fiber supplement into your diet very gradually. You may experience too many unwanted side effects if you go from a low-fiber diet to the maximum dose on the bottle.
If you are taking prescription medication, it is important to talk to your doctor before adding a fiber supplement to your diet. Fiber slows digestion and may affect the amount of the drug you absorb. Some medications – those for high cholesterol, thyroid disorders, seizures, depression, diabetes, and some forms of heart disease – should never be taken in conjunction with fiber.
Even many over-the-counter medications such as ibuprofen can be affected by fiber intake and should be taken two hours before or after you have your fiber.
Final Thoughts
Fiber supplements vary widely in their effectiveness and side-effects. When choosing the right fiber supplement, the best course of action may be to try a couple different ones to see which is the right one for you. They can be an effective tool in treating constipation and offer a whole host of added health benefits.
Recommended Reads: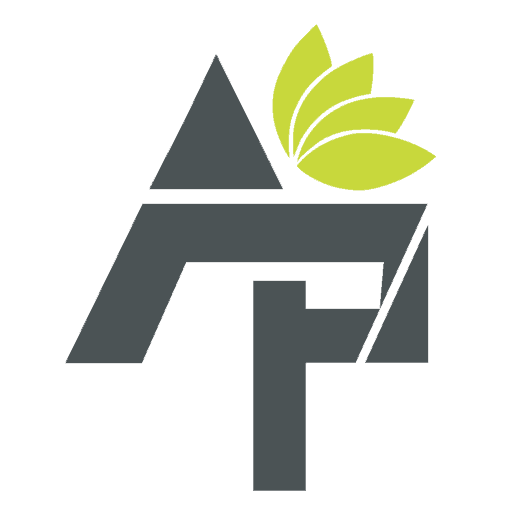 Alt Protein Team is a team of professionals and enthusiasts committed to bringing you the most up-to-date information on alternative protein, health and wellness, workouts, and all things health-related. We've reviewed a lot of products and services so you don't have to guess when you spend your hard-earned money on them. Whether you want to shed some pounds, build lean muscle or bulk, we can help you figure out what you need to do and what you need to have to achieve your goals.