For those of you who want a clean organic supplement but have yet to find the best solution for their preferences, Ideal Raw Organic Protein might be a great option. I have heard a lot about it lately, so I decided to do some research and review it to see how good it actually works.
But is this product good or effective enough? Well, we know for a fact that it is a plant-based supplement made from natural elements, but is this the best vegan protein powder on the market? Let's get down to business and find out more about Ideal Raw.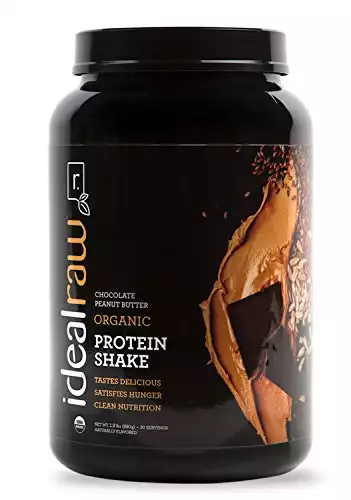 What Is Ideal Raw Organic Protein?
Ideal Raw Organic Protein is a well-appreciated fitness supplement brand. It is a protein powder made from natural organic ingredients. Moreover, this is a good vegan-friendly alternative to most other shakes that contain dairy or animal-based compounds. Ideal Raw supports weight loss, lean muscle growth, and other health benefits like boosted metabolism and energy level.
This protein powder works by helping you increase your protein intake which further leads to a quicker muscle recovery period and an enhanced fat loss. According to its manufacturer, this product will meet the needs of all fitness enthusiasts, from vegan and vegetarian people to those with a sweet tooth. It acts as a fuel for your body and improves your overall lifestyle by giving you clean and nutritious blends.
And the best part is that most customers think Ideal Raw has a decent taste, especially considering that it is completely organic and natural.
Ingredient Profile
If you've been searching for a great protein powder that is free of both artificial sweeteners and chemicals, you have come to the right place. Ideal Raw is a vegan-friendly product that doesn't contain artificial flavorings, gluten, soy, and other potentially-allergenic ingredients such as dairy compounds.
Moreover, this supplement is a non-GMO as well as USDA certified organic product. Let's see exactly what Ideal Raw is made from:
Organic protein blend: rice protein, sunflower protein, coconut protein, chia protein, pea protein, pumpkin protein, and golden flax proteins;
Organic coconut milk powder;
Cocoa powder;
Superfoods blend: cranberries, wheat grass, broccoli, pomegranate, and beet powder;
Organic sweetener – stevia;
Sodium chloride;
Natural flavorings.
Unlike many other regular protein supplements, these protein shakes don't contain any cholesterol which represents a major competitive advantage. Furthermore, all the ingredients used to create this product are 100% plant-based. Other elements such as organic cocoa powder and the superfoods blend are included to boost the nutritional value of the Ideal Raw Organic Protein.
Nutritional Value
Nutritional Facts – Ideal Raw Organic Protein – per one serving
Calories
120-130
Dietary fiber
1-4 g
Carbohydrates
4-10 g
Total fat
3-6 g
Protein
15 g
Sugars
1-2 g
Sodium
200-320 mg
Potassium
10-80 mg
*The nutritional facts of Ideal Raw vary depending on the variety or flavor you choose to buy.
Available Flavors
Whenever they consume protein powder supplements, people are usually worried that they will get easily bored with these beverages' taste or flavor. Fortunately, Ideal Raw is available in a wide range of varieties that suit all preferences:
Vanilla;
Chocolate;
Chocolate peanut butter;
Mocha;
Superberry;
Banana almond.
Although the most popular flavors remain the classic ones (vanilla and chocolate), the other options are also tasty and most consumers like them as well.
Taste and Mixability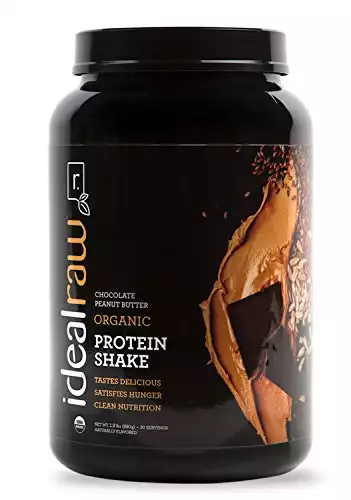 Speaking of flavors, let's see how good this supplement is in terms of taste and mixability. The topic of whether or not Ideal Raw is delicious is a controversial one. Some clients say they are satisfied with how this product tastes while others are not very pleased with it. We all get that Ideal Raw is an organic protein powder and, usually, one must expect healthier supplements to be less appetizing than regular shakes.
However, all Ideal Raw flavors are a bit blunt and unless you're an experienced supplement consumer, you might want to try a sample first and then decide if this product is the right one for your needs.
In terms of mixability, Ideal Raw is definitely not the best options on the market. In order to prevent it from developing clumps, you must constantly shake it if you want to obtain a smooth beverage. Otherwise, it will become gritty and disagreeable to drink.
I recommend that you combine one or two scoops with water or almond milk. Also, make sure not to overcome this suggested dose, especially if you're not used to protein supplements.
Ideal Raw Organic Protein Benefits and Effectiveness
Health and Fitness Benefits
Increases one's energy level;
It supports your body functions by improving them;
This powder drink is full of antioxidants which means your body will eliminate toxins a lot easier;
As long as you consume this supplement on a daily basis, your metabolism rate will significantly increase; this will further lead to weight loss and better workout performances;
It is a vegan-friendly product with plant-based ingredients so it is easy for you to digest it;
There's no risk of dealing with bloating or other digestive issues.
Level of Effectiveness
Some of you will say that Ideal Raw is truly effective while others might think that it is just another decent yet mediocre protein powder. Well, both groups are right because this product benefits your body and health while also helping you avoid bloating. On the other hand, you will still feel a small level of soreness after an intense workout but, according to specialists, that is quite normal.
Ideal Raw Organic Protein works great for those people who are not eating enough fruits and vegetables. Also, it will help them reach their desired protein intake. So, all I can say for sure is that you will find this supplement to be a more than decent and quite effective one but you should never expect miracle results. Following a well-balanced diet, working out on a regular basis, and living an overall healthy lifestyle are all additional and helpful aspects if you want to lose weight and maintain a slim figure.
Pros and Cons
The Good
It is highly versatile and you can add it to your baked goods, morning shakes, and smoothies;
This is a safe hypoallergenic product because it does not contain soy, dairy, or any other harmful ingredient;
The brand is both CCOF and USDA certified which makes it highly credible;
Ideal Raw might not taste incredible but it has a decent flavor, especially for a raw organic supplement;
It doesn't have artificial flavorings which makes it a healthier option compared to other similar protein powders on the market;
This organic product supports muscle mass growth, satisfies your hunger, and curbs your cravings.
The Bad
It is considered a bit pricey although there are other more expensive vegan supplements out there;
It can have a gritty mouthfeel and it doesn't mix very well with any type of beverage;
Some consider that this product should provide a higher amount of protein per serving because only 15 grams per one scoop are simply not enough, especially if you want to achieve important fitness goals.
Possible Side Effects
From what I know and what other reviewers have told me, this supplement doesn't have any known or dangerous side effects. This is due to the fact that Ideal Raw Organic Protein is made from natural and organic ingredients. So, you can enjoy these shakes that will provide plenty of health benefits without the risk of dealing with unpleasant negative effects. You will not even get bloated because Ideal Raw saves you the pain of dealing with annoying digestive issues.
How Much This Supplement Costs and Where to Buy It from
This protein powder is marketed by IdealShape and it can be purchased on the brand's official website. One amazing perk of buying the Ideal Raw Organic Protein is that you can test it to see if it truly works and it is 100% risk-free. As you have probably guessed by now, the manufacturer offers a complete refund to those who are not satisfied with the way this protein powder works.
Something else that's caught my attention is that the Ideal Raw money-back guarantee has a life cycle of one whole year. That means you can have second thoughts about your buying decision. Simply put, even after one year since you purchased it, you are allowed to return the product or products you bought and receive all your money back.
On IdealRaw.com, you will find the following price options:
A tub of 30 servings – $39.99;
Two containers of 30 servings each (a total of 60 scoops) – $74.99;
A three-pack alternative of 90 servings – $109.99.
As you can see, the more you buy the bigger the discount gets. There's a 6% discount if you purchase two containers of this protein supplement. Moreover, you will benefit from a price reduction of 8% if you decide to buy three containers. The most popular and most frequently bought alternative is the second one, that of two tubs of protein powder.
A third-party online seller of Ideal Raw Organic Protein is Amazon. On this e-commerce platform, the price of one 30-portion container is the same as the one presented on the manufacturer's official website:
A small container of 30 servings or one-month supply – $39.99.
Purchasing this product from its official site is more advantageous because, on Amazon, you will not receive any discounts if you buy larger quantities. Also, Amazon charges an additional shipping fee of $6.99 per order.
Drawing to a Close
To conclude with, at first sight, Ideal Raw Organic Protein appears to be a decent and solid vegan supplement. It is most suitable for those of you who don't necessarily want to receive a large amount of protein per serving.
Those who go through more intense workouts can easily combine this product with other similar energy powders. Still, before consuming any of these shakes, make sure to seek your doctor's advice and check whether or not your body is healthy enough to consume these energy beverages.
Have you ever tried the Ideal Raw supplement? According to my research, most health-conscious individuals have tried this powder at least once because they consider Ideal Raw good enough to provide the necessary nutrients needed by the body. One of the main advantages of this product is the lack of harmful or severe side effects.
Recommended Reads:
Disclaimer
Last updated: December 16, 2019
The information contained on www.altprotein.com website (the "Service") is for general information purposes only.
Alt Protein assumes no responsibility for errors or omissions in the contents on the Service.
In no event shall Alt Protein be liable for any special, direct, indirect, consequential, or incidental damages or any damages whatsoever, whether in an action of contract, negligence or other arising out of or in connection with the use of the Service or the contents of the Service. Alt Protein reserves the right to make additions, deletions, or modification to the contents on the Service at any time without prior notice.
Alt Protein does not warrant that the Service is free of viruses or other harmful components.
Fitness disclaimer
The Service offers health, fitness and nutritional information and is designed for educational purposes only. You should not rely on this information as a substitute for, nor does it replace, professional medical advice, diagnosis, or treatment. If you have any concerns or questions about your health, you should always consult with a physician or other health-care professional.
Do not disregard, avoid or delay obtaining medical or health-related advice from your health-care professional because of something you may have read on the Service. The use of any information provided on the Service is solely at your own risk.
You can also review our Editorial Integrity Policy.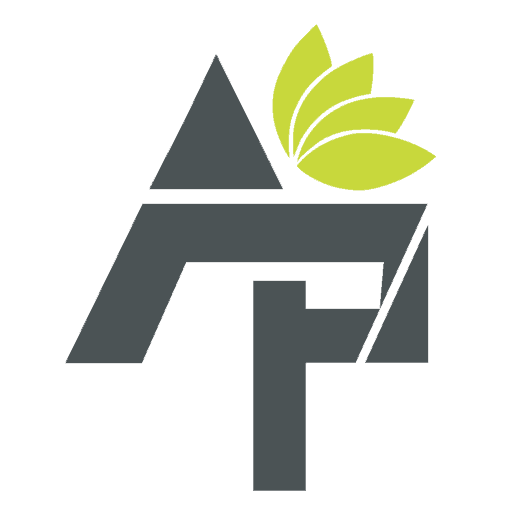 Alt Protein Team is a team of professionals and enthusiasts committed to bringing you the most up-to-date information on alternative protein, health and wellness, workouts, and all things health-related. We've reviewed a lot of products and services so you don't have to guess when you spend your hard-earned money on them. Whether you want to shed some pounds, build lean muscle or bulk, we can help you figure out what you need to do and what you need to have to achieve your goals.