When you hear the words 'protein powder' the first thing that comes to your mind is probably whey protein. An old staple, whey protein supplements have been around forever. But in recent times, other kinds of protein sources in protein supplements are being used, and they are increasingly popular. One such type of protein is vegan protein.
In this article, we will spell out for you why more and more people are opting for vegan protein over the conventional whey How to Find the Best Protein Powder: The Full Alt Protein GuideAnd then we will go into a detailed review of one such vegan protein brand: BN Lab's Vegan Protein This is a top-quality choice and by the end of the review, you will understand why.
Vegan Protein Powders: Why Choose Them Over Whey?
Why are so many people opting for vegan protein powders over whey protein powders? Here are two reasons why people are saying "No whey!"
Digestion Issues / Lactose Intolerance: Because whey is made from milk (it is the byproduct of the cheese manufacturing process), it contains lactose. This can lead to many digestion issues, such as bloating and flatulence in people who don't tolerate lactose well. And that's quite a lot of people. According to the US National Library of Medicine, approximately 65% of the human population has a reduced ability to digest lactose after infancy. That's a significant majority!
Artificial Sweeteners: Many whey protein brands contain the artificial sweetener known as acesulfame potassium. While it has been rated safe by both the FDA and the European Union's consumer protection agency, some people prefer not to take the risk. After all experiments on mice show potentially carcinogenic and cognitive impairing effects.
Possible Heavy Metals Contamination: In 2010, Consumer Reports bought 15 brands of whey protein powders and lab-tested them. They found not-insignificant levels of heavy metals contamination, namely arsenic, cadmium, lead, and mercury in several of the tested products. This is likely because many whey proteins are sourced from China. According to credible reports, up to 20% of Chinese farmland is contaminated.
And finally, if you are vegan then you don't take dairy products, period. So that leaves you with vegan protein, organically sourced, vegan-friendly, and lactose-free. Common sources of vegan protein include pea, brown rice, soy, and hemp. In contrast to whey protein, vegan proteins are:
Easily digestible
Most do not use artificial sweeteners
More suitable for those with food allergies
Higher in dietary fiber
Have a lower chance of toxic contamination
We will make one thing clear upfront. From a price perspective, no other type of protein supplement is as cheap as whey. Whey protein is the cheapest and most common form of protein supplement; after all, byproducts tend not to be too expensive, especially when you source them from China!
So when buying other types of non-whey protein, adjust your price expectations accordingly; they will NOT be as cheap as whey.
BN Labs Vegan Protein Review
BN Labs is a relatively new supplement company based out of Irvine, California. Today, we will be taking a look at their Vegan Protein offering. The product is soy, dairy, and gluten-free and also contains no artificial sweeteners or filler.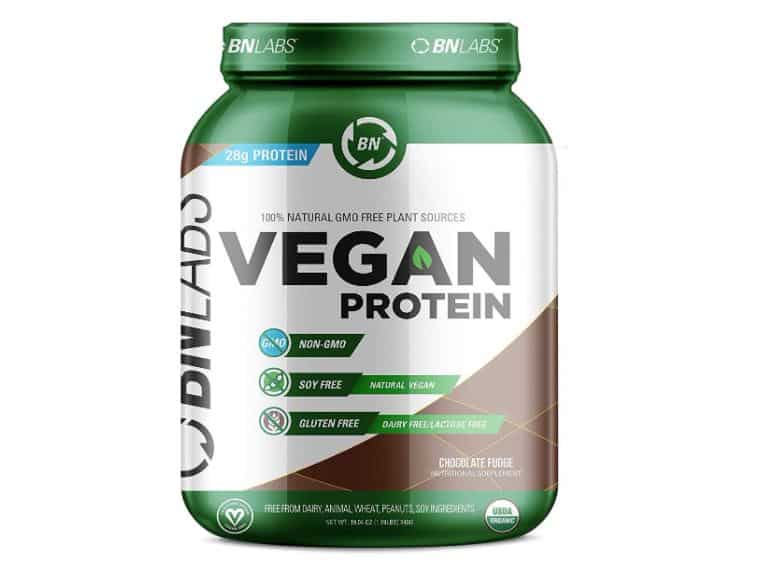 Basic Information
All information below is on a per-serving basis.
| | |
| --- | --- |
| Serving Size | 36g |
| Servings per Container | 30 |
| Calories | 134 calories |
| Protein | 27g |
| Carbohydrates | 2g (1g dietary fiber) |
| Sugars | 0g |
| Fat | 2g (no saturated fat) |
| Cholesterol | 0mg |
| Sodium | 0mg |
Protein Sources
BN Labs Vegan protein comes from a blend four different organic protein sources: pea protein, brown rice protein, hemp protein, and spirulina powder. The fact that BN Labs uses a protein blend is good news. This is because one of the main criticisms of plant-based protein sources is that they do not contain a full amino acid profile (the nine essential amino acids).
For instance, pea protein is high in lysine but low in cysteine and methionine. It's the opposite for brown rice protein, which is high in cysteine and methionine but low in lysine. Another criticism of vegan protein is that whey protein is higher in leucine, which is considered the main muscle-building amino acid.
However, an 8-week study comparing rice protein and whey protein found equal improvements in body composition and exercise performance of both groups.
Further, because each different plant protein source has varying levels of digestion rates, a combination means that the protein will be released at quite a consistent rate after consumption. By contrast, whey protein is digested very quickly, meaning an immediate amino acid spike right after consumption.
Finally, BN Labs Vegan Protein also contains spirulina powder. While spirulina is also a source of protein, it also has anti-inflammatory, antioxidant, cholesterol-lowering, and blood sugar-lowering effects.
Overall, BN Labs Vegan Protein's blend of protein results in a complete protein blend that will aid in your muscle-building, fitness, or dieting efforts. Not only is it easily digestible, but the addition of spirulina powder also means an additional cost of benefits above and beyond that of a protein supplement.
And at 27g of protein per servings, it exceeds the standard protein per serving offerings of many other protein supplements.
Flavor and Mixing
BN Labs Vegan Protein contains no artificial sweeteners such as acesulfame potassium, which is a definite plus. Instead, BN Labs uses organic stevia as a natural zero-calorie sweetener. Stevia is not only completely safe but has even been shown to reduce blood pressure levels. In addition to stevia, BN Labs also uses natural flavors as well as organic coconut cream and red beet powder, depending on chosen flavor.
Currently, BN Labs Vegan Protein comes in four different flavors: Vanilla Ice Cream, Chocolate Fudge, Caramel Latte, and Mixed Berry. While the taste of vegan protein can take getting used to, the general consensus is that BN Labs Vegan Protein actually tastes quite good.
Most people seem to like the Mixed Berry flavor the best as it goes well with the lingering 'vegetable' taste of the plant proteins. Reviews have also said that the Chocolate Fudge flavor, while quite good, tastes more like cinnamon than chocolate. This product also mixes quite well, although some users have complained about a bit of a gritty texture.
Overall, while this protein (or any plant-based protein for that matter) is unlikely to win any taste awards, it is still decent considering that it is a vegan protein. If you are switching to a vegan protein after years of taking whey protein, you must adjust your taste expectations accordingly. You will probably never be able to get that milkshake taste that many whey proteins have.
Price and Value
As we mentioned earlier in the article, don't expect this to be as cheap as whey protein. Retail price for this product is $59.99 (For the latest prices and discounts, check here) for a 2lb tub, equating to $2.00 per serving.
However, this product retails cheaper than that on Amazon, at $49.99 (For the latest prices and discounts, check here) per tub, for a lower $1.67 per serving.
To be clear, BN Labs Vegan Protein is a premium product. Even when compared to other plant-based protein powders, it is generally more expensive. However, you have to take into account that BN Labs Vegan Protein is 100% organic, is manufactured in the USA, and contains a blend of four different kinds of plant-based protein sources.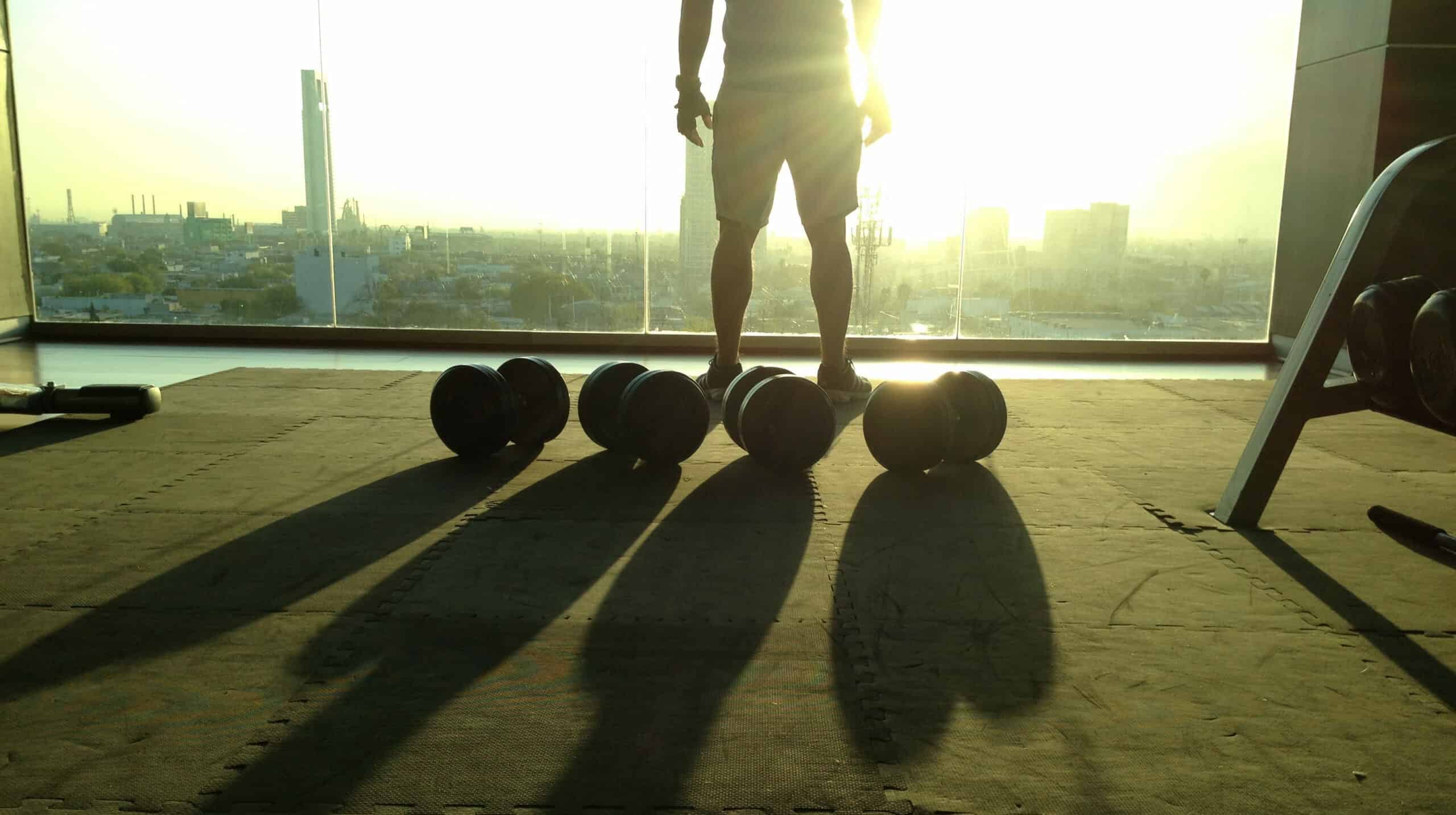 Final Verdict
BN Labs Vegan Protein is a high-quality premium vegan protein that will deliver all the benefits of a plant-based protein supplement, plus more (thanks to the addition of spirulina). If you are willing to shell out a little more to get a fully organic vegan protein supplement, then BN Labs Vegan Protein is for you.
With no sugars, sodium, or cholesterol, BN Labs Vegan Protein is ideal for the health-minded consumer whose interests extend beyond the mere muscle-building effects of protein.
Quick Review Table
| | |
| --- | --- |
| Advantages | Disadvantages |
| Complete protein source | Premium price point |
| Easily digestible | Flavor not the greatest |
| Additional health benefits of Spirulina | |
| 100% organic | |
| No sodium, sugars, or cholesterol | |
| Manufactured in the USA | |
Recommended Reads: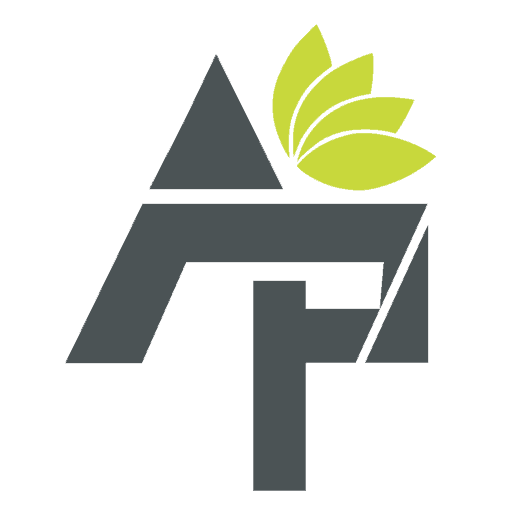 Alt Protein Team is a team of professionals and enthusiasts committed to bringing you the most up-to-date information on alternative protein, health and wellness, workouts, and all things health-related. We've reviewed a lot of products and services so you don't have to guess when you spend your hard-earned money on them. Whether you want to shed some pounds, build lean muscle or bulk, we can help you figure out what you need to do and what you need to have to achieve your goals.