Weight loss doesn't always equal wellness.
There were so many times in my life when I wanted to lose weight, and that's the only thing I could focus on. The numbers on the scale were more important to me than my overall physical health.
Do you relate to that too?
Sadly, so many of us do. There are so many weight loss programs that aren't nutritionally valuable and encourage you to only focus on the number on the scale.
That's why I love Wonderfit! They've taken a brand new approach to what it means to be healthy and designed their supplements to help boost your health and wellness. That doesn't mean you have to skip out on the weight loss; if that's something you want to do too, WonderFit can help with that!
I love WonderFit's keto supplements. They helped me to lose weight too!
Here's a before and after of me with my keto journey:
I haven't been able to hop back on the keto journey since I had my baby. I've recently ordered some WonderFit supplies to help me get back up and going again. I can't wait to start feeling better! But I'm getting there.
The takeaway on WonderFit
WonderFit isn't just focused on your waistline. They care about your body and your skin too. I think WonderFit is incredible and effective. I depend on their collagen peptides to keep my hair and nails strong!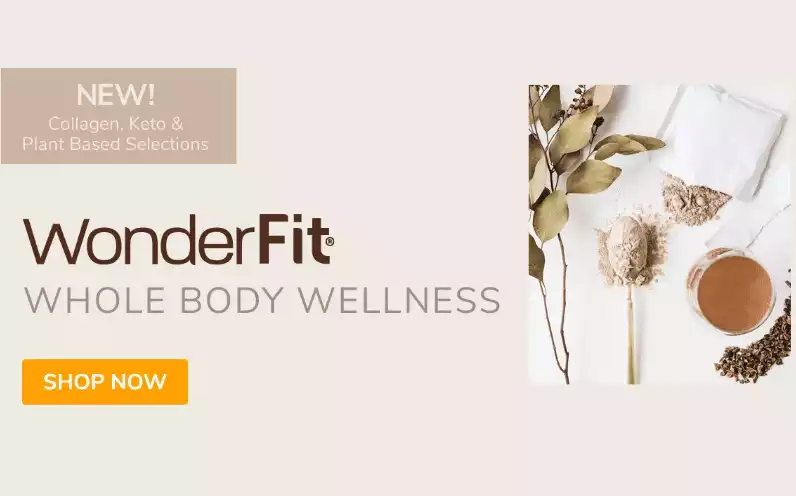 WonderFit - Whole Body Wellness | Diet Direct
The newest carefully crafted brand in our growing family of brands. Introducing functional, clean, natural, clinically researched ingredients formulated to your body's needs and to help you reach your wellness goals.
Check Prices
We earn a commission if you click this link and make a purchase at no additional cost to you.
WonderFit isn't a weight loss program, meal delivery program, or anything like that. Instead, WonderFit provides an array of shakes, supplements, keto snacks, and keto meals. I've always bought my WonderFit products from Walmart, but you can also buy them off of Amazon or Diet Direct. I've just bought my most recent round of supplies from Diet Direct because they've got a ton of variety on there.
WonderFit offers meal replacement shakes, which are the most "diet-y" supplement they provide. But they do meal replacement shakes with a twist! They're all plant-based, which I think is awesome. I know it's not easy to find vegetarian or vegan-friendly meal replacement shakes, so it's really nice to see WonderFit include an option for a whole group of people who often aren't able to drink meal replacement shakes.
Pricing
WonderFit has a ton of delicious items, so you should be careful not to buy them all at once! WonderFit doesn't have any subscription options available, so you get to control how little or how much you want to spend each month.
Diet Direct has sales often, which drops the pricing down around 10-20% on everything. If you're not shopping around while there's a sale going on, you should expect to pay $13-15 for most of the meals, snacks, and supplements they offer. Everything is very affordable!
Your Options with WonderFit
I wouldn't say WonderFit is your be-all, end-all solution for better health. They don't offer any meals, so you're still left to figure that one out on your own. WonderFit offers:
Keto shakes

Advanced meal shakes

Keto snacks
I've tried almost all of the products offered by WonderFit. My favorites are:
Vanilla keto shake

Tortilla keto soup

Spicy nacho keto chips
That doesn't mean all of the other options provided by WonderFit are bad. I think there's a lot offered by WonderFit that's super tasty! The options I listed above are my personal favorites because of their flavor and because they fit in as "replacements" in my daily life!
A Closer Look
If you're not ready to take the plunge just yet, I get it. There's still a lot you need to learn about WonderFit before you order your first set of delicious supplies.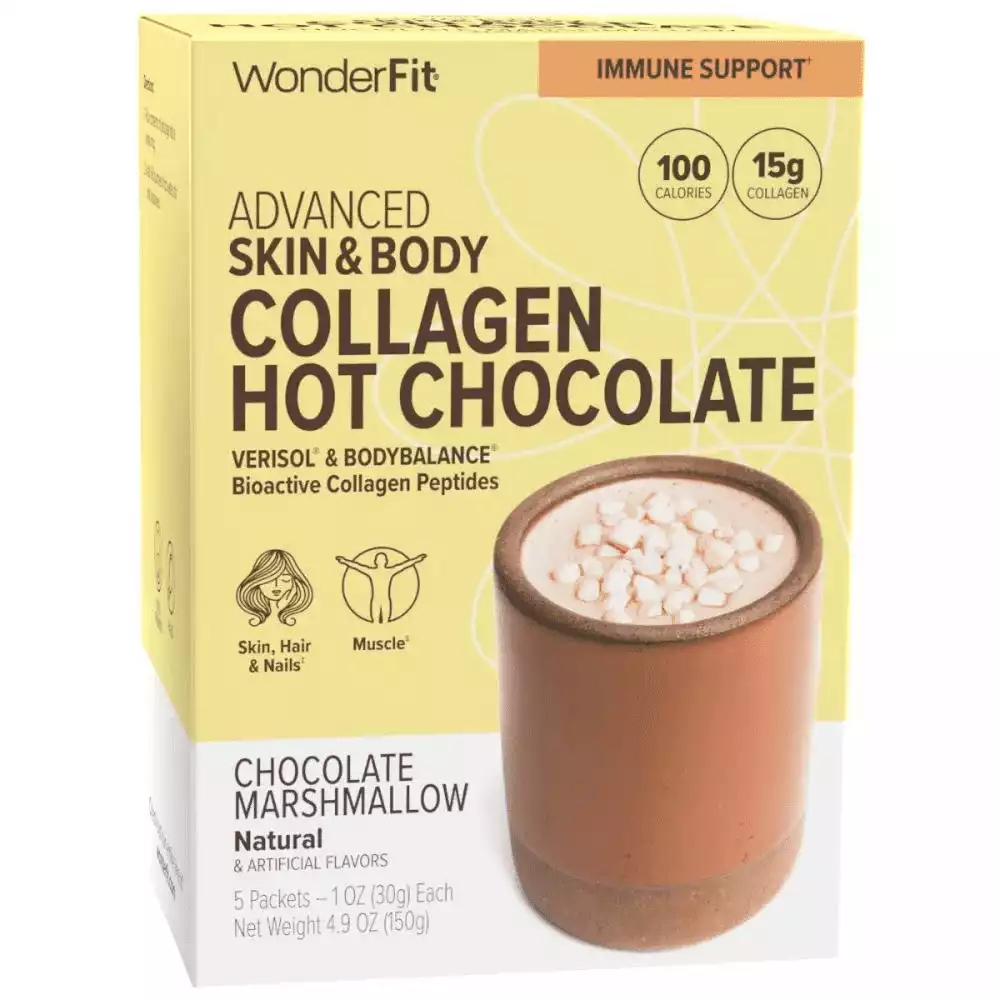 15 grams of collagen

7 grams of carbs

90 calories
I am a little more than obsessed with hot chocolate. It makes mef feel cozy, calm, and relaxed. I drink wayyyyy too much caffeine on a daily basis, but I still love a hot drink to help relax at the end of the day. Warm milk doesn't do the trick for me.
Plus, I know how important it is to supplement collagen in my life while on the keto diet. I hate collagen smoothes and juices; I think they're so gross. I can never get them down. I always try, I always push myself, but I end up gagging. Maybe it's the smell? I'm not sure; I just know I hate them.
Collagen supplements always leave me with acid reflux. Also, I don't feel like I see the same results with collagen supplements as I do with collagen drinks.
The solution to all of those problems? A collagen hot chocolate (with marshies!), of course. I know the marshmallows in here aren't keto friendly (well, clean keto friendly). I follow dirty keto, so that didn't bother me.
I love the taste of this hot chocolate; it's so smooth and rich. Want a little pro tip? Use a frother, it makes it taste so much fancier, and it helps to stir in the mix even better. I love the depth in this hot chocolate, and it reminds me of Ghirardelli hot chocolate!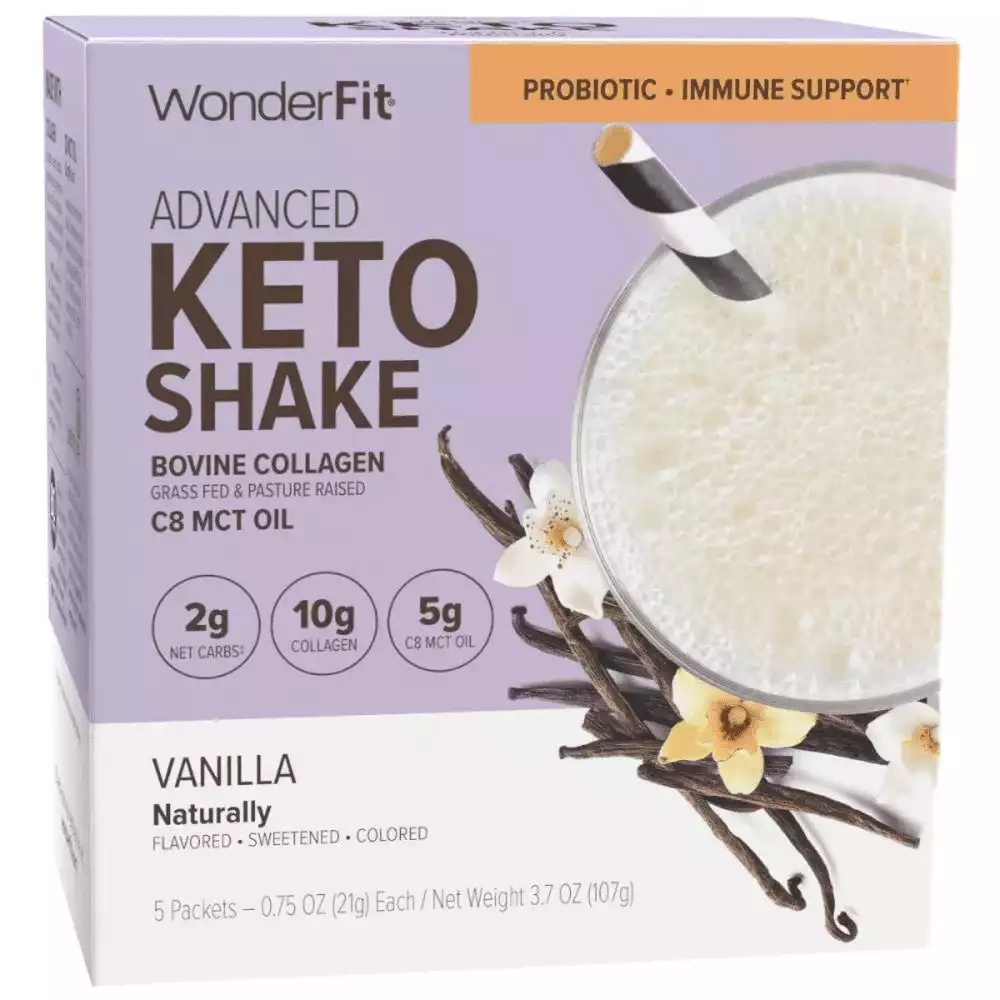 WonderFit Vanilla Keto Shake | DietDirect
This helps improve skin elasticity and hydration, anti-aging, and hair & nail growth. Along with additional support in the vascular and circulatory system, connective tissue, and lungs.
Check Price
We earn a commission if you click this link and make a purchase at no additional cost to you.
2 grams of carbs

90 calories

10 grams of collagen
I can't get my day started without coffee, so I love adding a vanilla keto shake into my morning cup! I'll just brew some coffee (or pour out some cold brew) and add one of these shakes in there. Boom, done! I don't add in any other cream or sweetener. I love how full I feel after drinking one of these. I'm able to keep going until dinner on just one shake!
I'm someone with an MCT oil sensitivity, but I haven't had any problems with the WonderFit keto shakes bothering me yet. Even better, there are probiotics in this shake too. I'm so passionate about gut health, so this was a major win for me.
My favorite thing about this shake? There aren't any artificial sweeteners in here, so it's approved for both clean and dirty keto followers!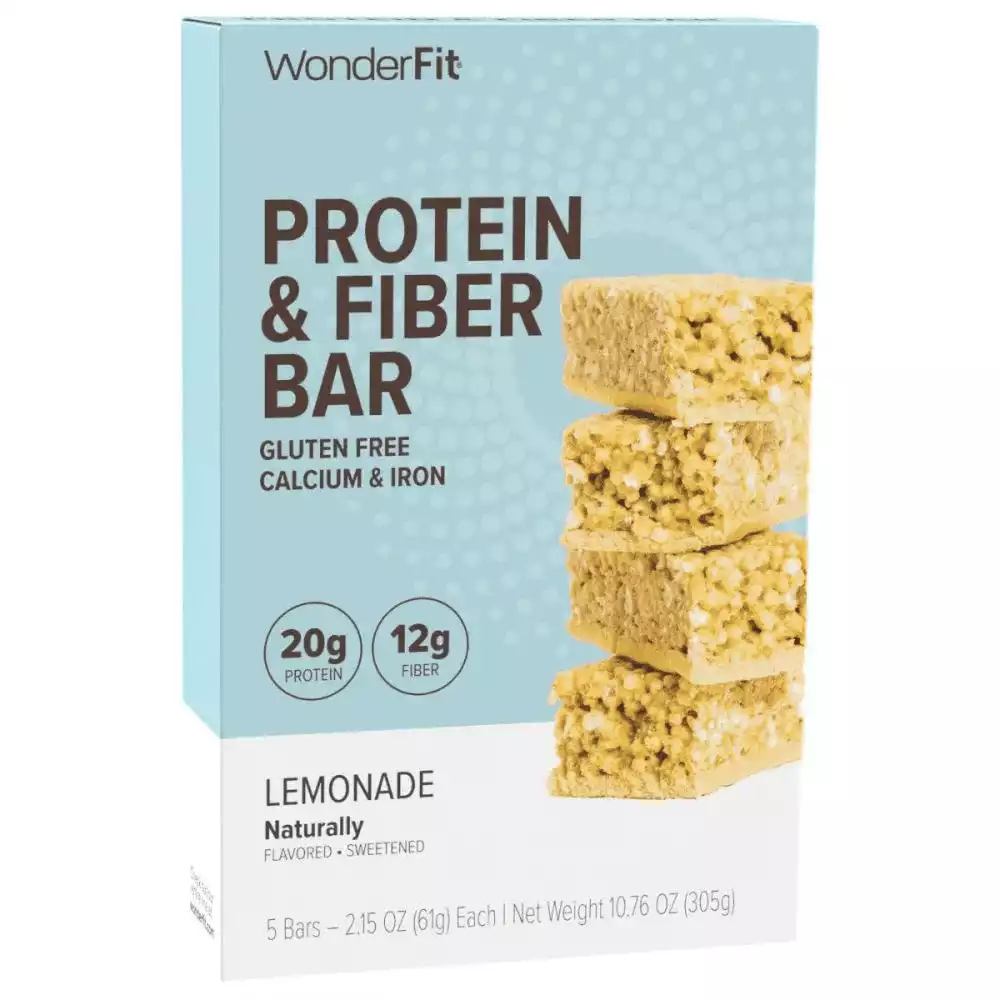 WonderFit Lemonade Protein & Fiber Bar| DietDirect
This tasty lemonade protein bar is the ideal snack to satisfy hunger pangs, fight cravings, and energize the body with 230 nutritionally dense calories per serving.
Check Price
We earn a commission if you click this link and make a purchase at no additional cost to you.
120 calories
11 grams of carbs
4.5 grams of fat
10 grams of protein
We all need more protein in our diets, right? It can be hard to find a protein chip that's tasty, full of good protein, low carb, and not full of sugar.
But guess what?
WonderFit has all of that in their Hickory BBQ Pea Protein chips!
I thought hickory BBQ was such an interesting take on the chips. Most places tend to do ranch or cheddar as their first flavor, so I love the hickory BBQ taste. I love how salty it is, it definitely cures my salt cravings. I'm ab;e to get that crunch and salt craving out of the way, without 'cheating' thanks to these chips.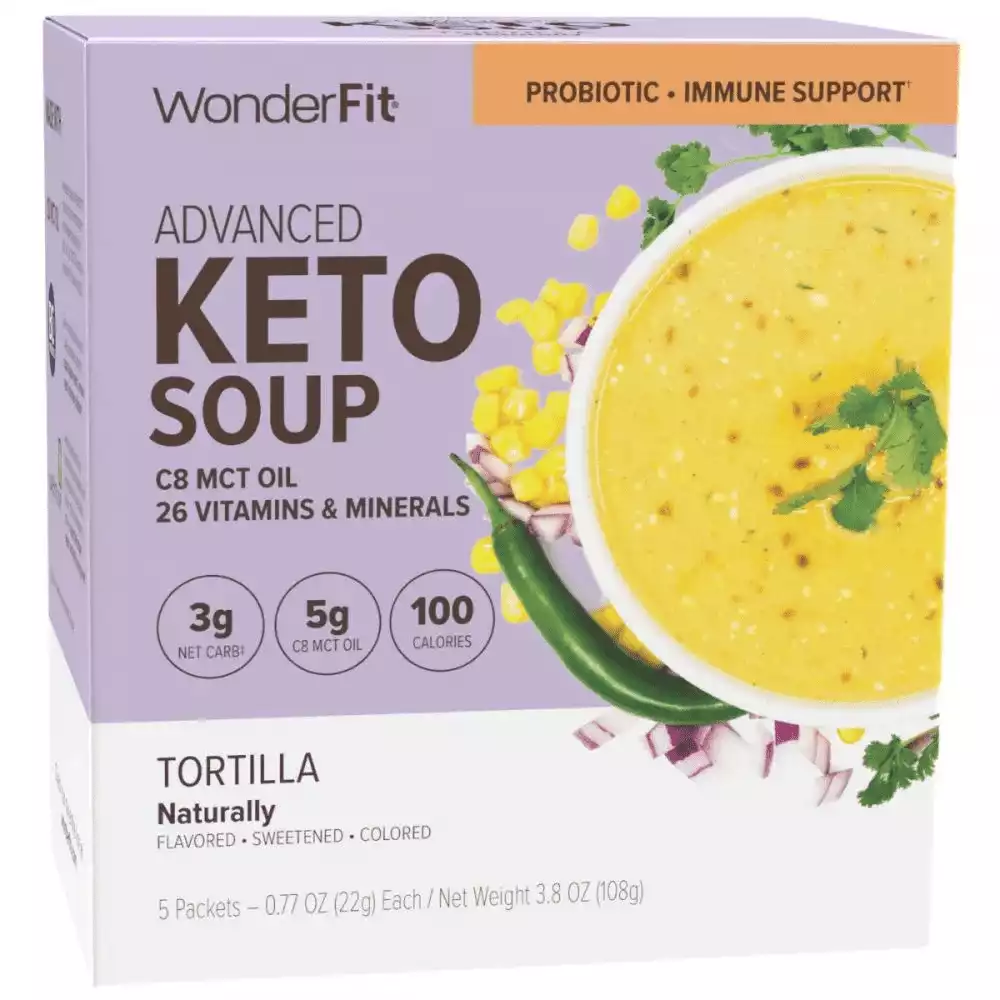 WonderFit Keto Tortilla Soup | DietDirect
This Advanced Keto Soup is full of flavor and health benefits! Just right for a light lunch or as part of a healthy dinner, this keto-friendly soup provides 3g net carbs, 100 calories and 26 vitamins & minerals in each serving.
Check Price
We earn a commission if you click this link and make a purchase at no additional cost to you.
100 calories

4 grams of carbs

4 grams of protein
This is the only meal offered by WonderFit, so of course, I had to try it. And I love this! It's got a nice bit of heat to it, nothing too overpowering. I'm able to make this with my Keruig. I'll just let some hot water come out of my Keruig, and I'll stir this soup mix in. Lunch is made after that!
There's a whole bunch of vitamins in this too, which is amazing. This isn't clean keto-friendly, as some of the ingredients (like soy sauce) do contain sugar in them. Also, there are probiotics in this too to support your gut health. If you can't get your daily probiotic in, don't worry, this soup has your back.
This is a light soup, but it's really nice for when I'm hungry and on the go. I can make a package of this, and I'll be all set. I love the broth in this soup; I could seriously eat it every day!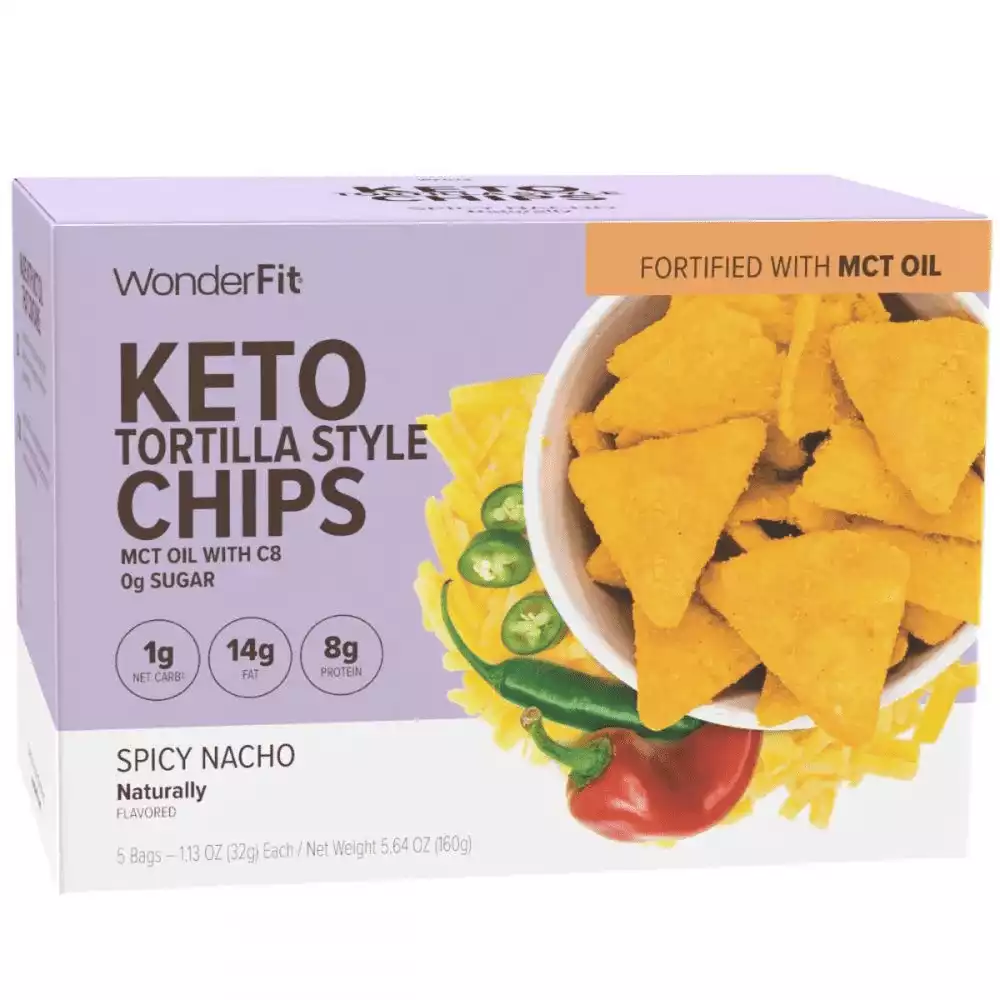 WonderFit Spicy Nacho Keto Chips | DietDirect
These Keto Chips are the perfect protein-packed snack to satisfy cravings and stay healthy without sacrificing taste. Formulated with 8g of protein, 13-14g of fat, and only 2g net carbs or less in each single-serving bag.
Check Price
We earn a commission if you click this link and make a purchase at no additional cost to you.
I'm a stress eater. I don't think I'd be able to stick to a low-carb diet if it wasn't for these keto chips. I can stress eat the chips and not worry about ruining my diet. I love grabbing a bag of these and a packet of tortilla soup mix for those days when I'm too busy to do anything. I wouldn't say it's a perfectly balanced meal, but it's keto and yummy!
These spicy nacho chips remind me of Doritos. They've got a wonderful crunch. I do wish they were spicier, but I'm also a hot-head. If you're not someone who likes things to be super spicy, I think you should try these. WonderFit also has a BBQ and ranch flavor, so if you're not a huge fan of any spice, I would recommend you look into those flavors!
Other Alternatives
Quest helped me so much at the beginning of my weight loss journey. I love their chips and their protein shakes. I would always throw a serving of a protein shake inside of my morning coffee and grab a bag of chips to break my fast at lunch. They're amazing! They offer other foods too, like pizza.
If you're looking for a company that offers more food (instead of snacks) than WonderFit, I would highly recommend you look into Quest. There's a lot that Quest offers, and all of it is amazing quality! I have yet to have something from Quest I didn't like.
Bariwise is a company that focuses on producing meals for bariatric patients. If you need to lose weight while following along with a low-carb diet, Bariwise has a ton of meal options for you to choose from! Bariwise doesn't focus on snacks in the same way WonderFit does, but they do offer a lot of comfort meals.
If you've struggled to stick to keto because you always miss your favorite comfort meals, Bariwise offers low-carb options of your favorites. My fave from Bariwise? Their fettuccine chicken alfredo, you've got to try it!
Now, if you're looking for a company to deliver meals to your door so you can take the guesswork out of everything, Nutrisystem is great!
FAQs
Question: Do WonderFit smoothies have MCT oil in them?
Answer: Yes, some of their smoothies do have MCT oil! I would recommend you look at the ingredients if you have a sensitivity to MCT oil. You should really only worry about the keto smoothies and shakes having MCT oil, not their meal replacement shakes.
Question:

Are WonderFit chips gluten-free?
Answer: Yes, that's another amazing thing about WonderFit. Their chips are gluten-free, so you can munch until your heart's content if you are GF!
Question:

What probiotic does the WonderFit meal replacement shake have?
Answer: WonderFit uses the BC30 probiotic in their meal replacement shakes!
Yes, WonderFit is really WonderFULL!
Best of all, WonderFit didn't leave me hungry after I ate. I didn't feel like I needed another snack after I had already eaten a WonderFit snack (or shake). I didn't have problems with cravings, either. I felt full and satisfied. I didn't feel deprived. I think the spicy nacho keto chips would be my #1 winner, just because I love the heat, and I love how they taste so much like spicy Doritos!
I would highly recommend anyone try out WonderFit!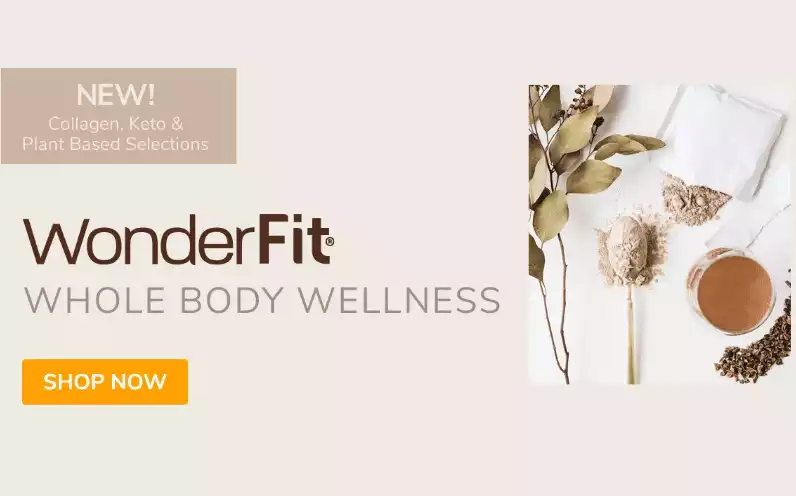 WonderFit - Whole Body Wellness | Diet Direct
The newest carefully crafted brand in our growing family of brands. Introducing functional, clean, natural, clinically researched ingredients formulated to your body's needs and to help you reach your wellness goals.
Check Prices
We earn a commission if you click this link and make a purchase at no additional cost to you.
Recommended Reads: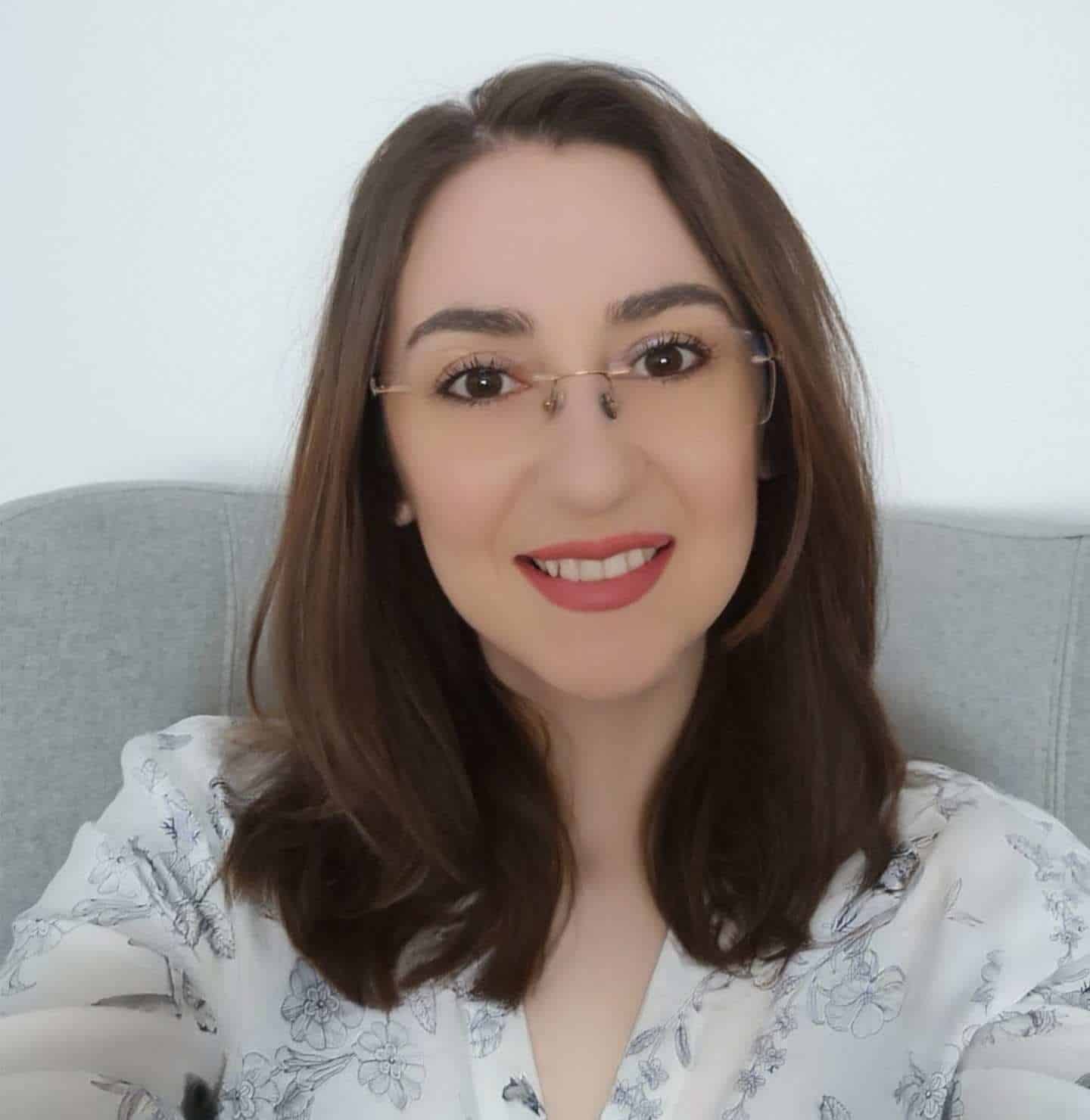 Alexandra Gavrilescu had a difficult time with her health, specifically her weight. She didn't know how to ask her parents for help in this department and that resulted in her becoming a little overweight. Children were mean to her in school and she wanted to find a way to become both physically and emotionally healthy. After finding things that worked for her like pilates, long walks, and salsa dancing paired with healthy eating—most of the time. She wanted to share what she's learned with others. This is why she's here on Alt Protein giving advice to readers in need of help.