Protein powder is supposed to be your ally in achieving your fitness goals, not your enemy that could potentially make you ill, so what do you do when the powder your purchased is recalled?
When manufacturing mistakes or poor ingredients cause your protein powder to appear on an official recall list it's disappointing, but just like any other healthy food in your diet, it can happen. When it does, don't toss it in the trash can without checking with AltProtein.com first. We can tell how to get a refund, and which alternatives to try so you keep your diet on track.
Why do protein powders get recalled?
It appears that many recalls for protein powder occur due to strict food safety and quality assurances. A few protein powders have been recalled in the past decade due to salmonella concerns, which can occur within the manufacturing process, or even in handling.
Most protein powders get recalled voluntarily by brands before they hit the shelves, but there are always exceptions to this, of course. Many consumer complaints prompt quick recalls as well. With strict food and safety regulations in North America, brands are under great pressure to make sure their products are safe, whether that be through an online sale, or in a store shelf. For example, the company AMPI has recently recalled one of their whey protein powders, issuing this statement:
"At AMPI, we are dedicated to producing dairy products that meet the highest quality and safety standards required by our customers as well as complying with all government food safety requirements. We are recalling this product as a precautionary measure and in keeping with our commitment to the best interests of our customers and consumers, and in line with the Food Safety Modernization Act and FDA requirements. We will continue to work cooperatively with the FDA to provide products that meet our customers' requirements, meet government food safety standards, and provide the nutritious benefits of dairy products to customers throughout the United States."
This 'precautionary measure' is something a lot of companies do when safety is a concern in one of their products. Other reasons why whey protein powder gets recalled are due to mix-ups with ingredients, or if there is some sort of contamination in the products themselves. Since whey protein or whey powder is used in other food products as well, those products can also be recalled as well.
How can you make sure your protein powder is safe?
Most (if not all) protein powder you buy from reputable sources (either online or at your local health food store) should be safe to consume and use. However, if you feel that your brand of protein powder might be recalled (and don't know for sure), feel free to bookmark and come back to this list. We'll do our best to keep updating it so you can always be assured totally safety in the products you choose.
Here are some tips to ensure you use and consume safe protein powder:
Make sure container hasn't been tampered with or opened in any way
Check for bloating or mis-shaped tubs of protein powder (if in doubt, do not use)
Make sure to store all protein powders in dark location, at room temperature
Always wash your hands before mixing and using your protein powders
Don't use raw eggs or ingredients known to harbor salmonella in your protein shakes
Make sure you are using protein powder within its best of date
Only buy protein powders from reputable sellers and marketplace
Was your protein powder recalled in 2018? Check the list below to find out!
Whey Protein Powder Recalls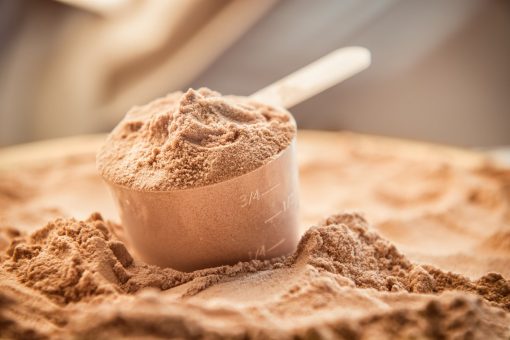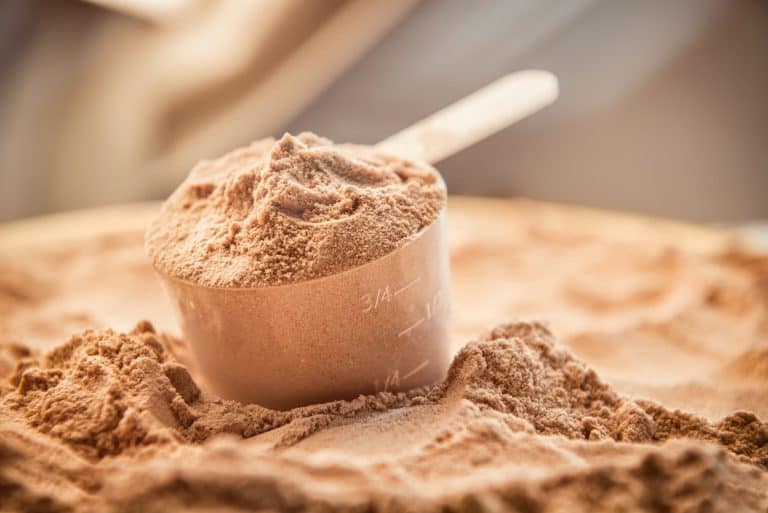 Whey protein is an animal-based mixture of protein isolated from whey, a byproduct of cheese production. As a protein supplement, it is sold as a flavored powder to make shakes as meal replacement options, and as an ingredient for protein bars.  
Aloha Premium Protein Powder
Project Healthy Living Inc. of New York issued a nationwide recall of its Aloha Premium Protein Powders after receiving complaints from 17 customers who reported "transient gastrointestinal symptoms consistent with staphylococcal food poisoning," according to the FDA.
All chocolate and vanilla powder blends manufactured between November 2014 through January 2015 were recalled. This powder was sold in both 14-serving sized steel tins and single-serving sized pouches.
Project Healthy Living has ceased production of the product and asks that customers return all recalled product for examination. The company will provide a refund and the cost of return shipping.
For more information call 1-888-SAFEFOOD Monday through Friday between 10 a.m. and 4 p.m. Eastern Standard Time.
Alternative to try: ProMix Nutrition Container of Unflavored Grass-Fed Whey Protein, 1 Pound
Whey-26 Protein Powder
Vitalabs, Inc. issued a voluntary recall of Whey-26 Protein Powder due to potential salmonella contamination.
Whey-26 Protein Powder comes in three flavors of strawberry, vanilla, and chocolate and all three are affected by this recall.
Whey-26 Protein Powder is sold under the following brand names: Donne Hale's, Dr. Bill's Choice, HCG Buy Direct, The Healthy Way, Innovative Nutra Labs Nutrapure, Iron Mag Labs, Len Rossi's, Lifestyle Perfect, Nature's Pantry, Northeast Ohio Endocrinology, Nutrition World Ultra, Peachtree Natural Foods, Sharp Labs G. Booster, SouthFit Supplements, Susan's Essential Formulas, Team Kattouf, This is Bio Shape Shake, Trainer's Choice, Unlimited Nutrition Athletic, X3 Nutrition, YourHCG.Com and Vitalabs.
The lots involved in the recall may be found here.
Whey-26 is sold throughout the U.S., and in Aruba, Ontario, and Poland both online and in stores.
While no illnesses have been reported, customers are encouraged to return the affected lot numbers to their place of purchase to receive a full refund.
Contact Vitalabs, Inc. at 1-800-241-3017 Monday through Friday 8 a.m. to 5 p.m. with any questions.
Alternatives to try: NAKED CASEIN - 5LB 100% Micellar Casein Protein Powder from US Farms - Bulk, GMO-Free, Gluten Free, Soy Free, Preservative Free - Stimulate Muscle Growth - Enhance Recovery - 76 Servings
Designer Whey Natural Protein Powder, French Vanilla, 4 Lb, Non GMO, No Artificial Flavors, Sweeteners, Colors, or Preservatives, Made in USA
Ultralife Performance Protein 
Alternative to try: Dr. Mercola Pure Power Protein Powder, Vanilla, 31 oz (1 IB. 15 oz.) (880 g), 22 Servings, BCAA, Natural Sweeteners Only, Non GMO, Soy Free, Gluten Free
AMPI Dry Whey Powder
Alternatives to try: MTS Machine Whey Protein (5lbs, Cookies & Cream) or Julian Bakery Paleo Thin Protein Powder | Egg White | Unflavored | 25g Protein | Soy-Free | GMO-Free | 2 LBS | 30 Servings
LeanPro8 Protein Powder
Click here for a list of the products affected and the associated lot numbers.
Consumers who have purchased these products are asked to return them to the place of purchase for a full refund.
Customers may call Labrada Nutrition at 1-800-832-9948 Monday thru Friday from 9 AM—5 PM CST for more information.
Alternative to try: Optimum Nutrition Gold Standard 100% Whey Protein Powder, Double Rich Chocolate, 5 Pound (Packaging May Vary)
Vegan Powder Recalls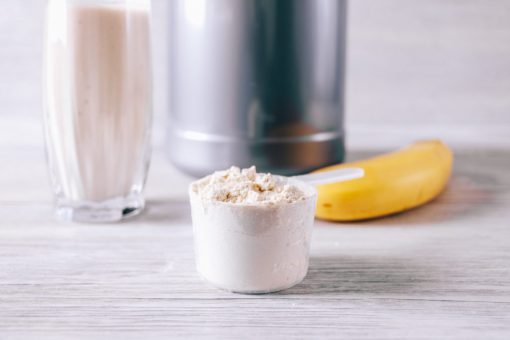 Vegan protein powder is plant-based meaning it derives its protein from sources like nuts, seeds, and grains. Unlike whey and casein-based powders that rely on meat, eggs, and dairy for protein, vegan powder contains no animal products.
Oriya Organics Superfood Protein Medley 
Oriya Organics, LLC voluntarily recalled their Superfood Protein Medley due to possible Salmonella contamination.
The recalled products were sold both in-store in Texas and Louisiana, and online to customers in Texas, Arkansas, Illinois, Florida, New York, Louisiana, and Virginia.
Click here to see the recalled lot number and expiration date.
Consumers that purchased these products are asked not to consume them; to either discard the affected items or bring them back to where they purchased the items for a full refund.
Customers who have questions may contact Oriya Organics at 512-992-5100, Monday—Friday from 9 AM—5 PM CST or email 

[email protected]

.
Alternative to try: Sunwarrior Warrior Blend, Organic Vegan Protein Powder with BCAAs and Pea Protein: Dairy Free, Gluten Free, Soy Free, Non- GMO, and Keto Friendly, Vegetarian (Chocolate 750g)
Nutiva's Superfood 30 
There is a possibility the powder has trace amounts of peanuts posing a severe or life-threatening risk to those with peanut allergies.
The FDA has the list of the affected products on its website.
Customers with questions are encouraged to contact Nutiva by calling 1-800-993-4367 between the hours of 8 a.m. –3:00 p.m. Monday –Friday or email [email protected]
Alternative to try: Vega One All in One Nutritional Shake French Vanilla - Plant Based Vegan Protein Powder, Non Dairy, Gluten Free, Non GMO, 29.2 Ounce (Pack of 1)
Hemp Vegan Protein Powder 
Consumers may also call 1-800-300-1558 for more information.
Alternative to try: Orgain Organic Nutritional Shake, Vanilla Bean - Meal Replacement, 16g Protein, 21 Vitamins & Minerals, Gluten Free, Soy Free, Kosher, Non-GMO, 11 Ounce, 12 Count (Packaging May Vary)
Soy Complete Plant-Based Protein Shake
Alternatives to try: Nutiva Organic Cold-Pressed Raw Hemp Seed Protein Powder, 15G Protein, 16 Ounce | USDA Organic, Non-GMO | Vegan, Gluten-Free, Keto & Paleo | Plant Protein with Essential Amino Acids or Amazing Grass Protein Superfood: Vegan Protein Powder, All-in-One Nutrition Shake, Chocolate Peanut Butter, 18 Servings
Other Powder Recalls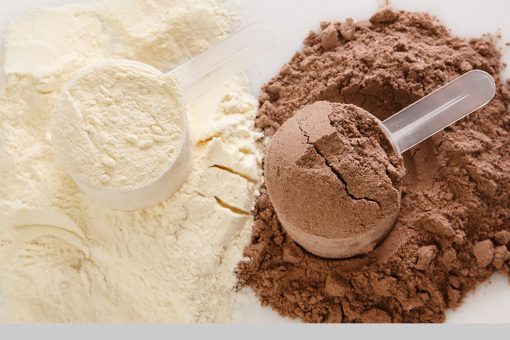 Specific lot numbers of the items recalled are listed on their website.
Customers may return the unused portion of the product to the place of purchase to receive a full refund.
Call Garden of Life Retail Support Team at 1-800-622-8986 between 9 a.m. and 5 p.m. EST Monday through Friday for more information about the recall.
Alternative to try: Sunwarrior Classic Vegan Sprouted Brown Rice Protein Powder (30 Servings, Natural)
Weight Loss Supplement Recalls
Protein and weight loss supplement shakes can help you reduce your appetite and boost your metabolism by adding more protein to your diet.
Slim-Fast Shakes
Both illnesses typically resolve within 24 hours of ingesting the bacteria however the FDA urges anyone that has consumed the recalled Slim-Fast to seek medical attention.
The recall includes all varieties of Slim-Fast Ready-to-Drink products in cans regardless of the flavor, expiration date, lot code, or UPC number.
Consumers who have any of the recalled Slim-Fast products should discard the cans immediately and call 1-800-896-9479 to request a refund.
Alternative to try: Protein Powder with Vitamin C by Nature's Bounty Optimal Solutions, Contains Vitamin C for Immune Health, Vanilla Bean Flavor, 1 lb
MUSCLE MILK Shakes 
Alternative to try: Svelte Organic Protein Shake, Chocolate, 11 Ounce (Pack of 8)
Protein PLUS Shakes
The recall includes Protein PLUS shakes in the following flavors: chocolate, vanilla bean, coffee, coconut, strawberry, banana honey almond butter, and mocha cappuccino.
For more information consumers are asked to call 1-866-535-3774 between 6:00 a.m. to 7 p.m. PST, Monday to Friday or visit Facebook/BolthouseFarms for more information.
Alternative to try: Lean Body Ready-to-Drink Chocolate Protein Shake, 40g Protein, Whey Blend, 0 Sugar, Gluten Free, 22 Vitamins & Minerals, (Recyclable Carton & Lid - Pack of 12) LABRADA
Ones to avoid: BSN Syntha-6 Protein, Muscle Milk, Adaptogen Science Tasty Whey, Body Fortress Whey Protein, Saanson GreenFoods Vegan Protein with Probiotics
Source: https://www.eatthis.com/protein-powders
Recommended Reads:
Disclaimer
Last updated: December 16, 2019
The information contained on www.altprotein.com website (the "Service") is for general information purposes only.
Alt Protein assumes no responsibility for errors or omissions in the contents on the Service.
In no event shall Alt Protein be liable for any special, direct, indirect, consequential, or incidental damages or any damages whatsoever, whether in an action of contract, negligence or other arising out of or in connection with the use of the Service or the contents of the Service. Alt Protein reserves the right to make additions, deletions, or modification to the contents on the Service at any time without prior notice.
Alt Protein does not warrant that the Service is free of viruses or other harmful components.
Fitness disclaimer
The Service offers health, fitness and nutritional information and is designed for educational purposes only. You should not rely on this information as a substitute for, nor does it replace, professional medical advice, diagnosis, or treatment. If you have any concerns or questions about your health, you should always consult with a physician or other health-care professional.
Do not disregard, avoid or delay obtaining medical or health-related advice from your health-care professional because of something you may have read on the Service. The use of any information provided on the Service is solely at your own risk.
You can also review our Editorial Integrity Policy.
(Visited 1,115 times, 1 visits today)
Health enthusiast, runner, protein nut. Owen likes to write about protein, particularly alternatve supplementation and supplement comparisons.