Healthy meal replacements are very popular nowadays and they help people who want to lose weight.
These products also come in handy if you're too busy to prepare all your meals or if you're simply looking for a more convenient option to eat something nutritious that doesn't contain a lot of calories.
Although Huel is one of the most popular meal replacement brands, there are also other viable alternatives you could consider. Let's take a look at what Huel is and what it provides. Then, we will discover some other effective alternatives.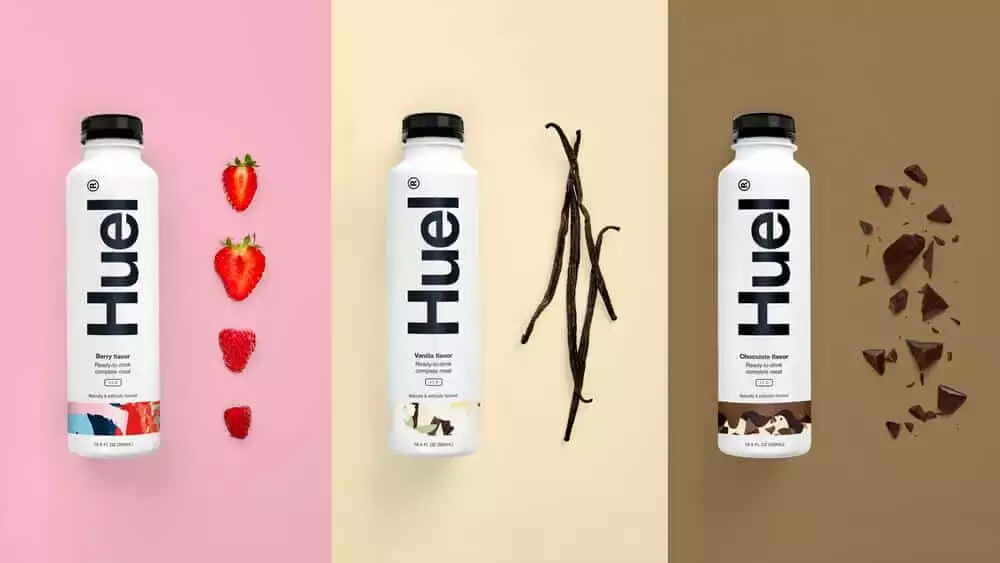 Huel Ready-to-drink | Huel
Filled with low-GI, slow-release carbs to give you sustained energy throughout your day.
Check price
We earn a commission if you click this link and make a purchase at no additional cost to you.
These are the top Huel competitors we recommend: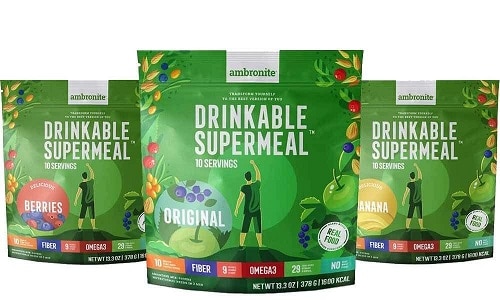 Best Overall
Vegan, organic, non-GMO, and kosher meal replacement
Contains an excellent superfood selection
Tastes great, easy on the stomach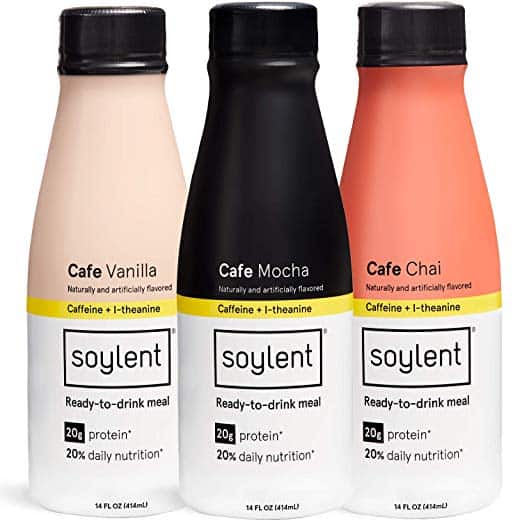 Best Budget Alternative
Very affordable supplement
Has a long shelf life
Vegan product that's high in fiber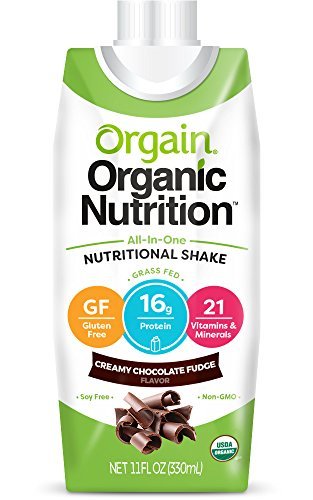 Best Protein Drink Alternative
Easy to prepare and very convenient
Organic with all kinds of essential nutrients
Delicious flavors with a creamy texture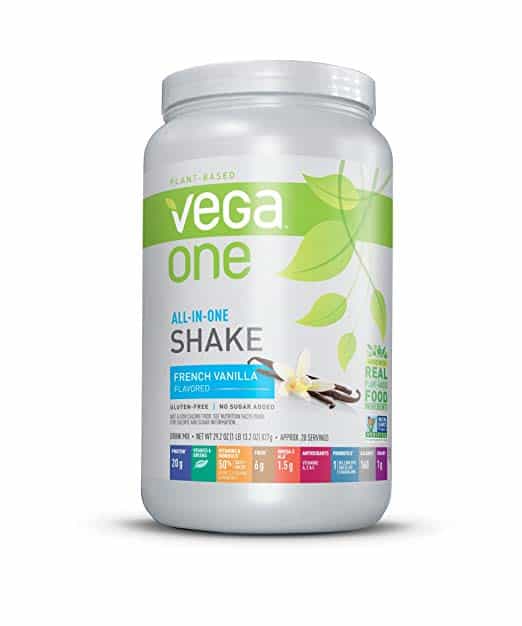 Runner Up #1
Made from safe plant-based protein sources
Contains amino acids and probiotics
Smooth texture and consistency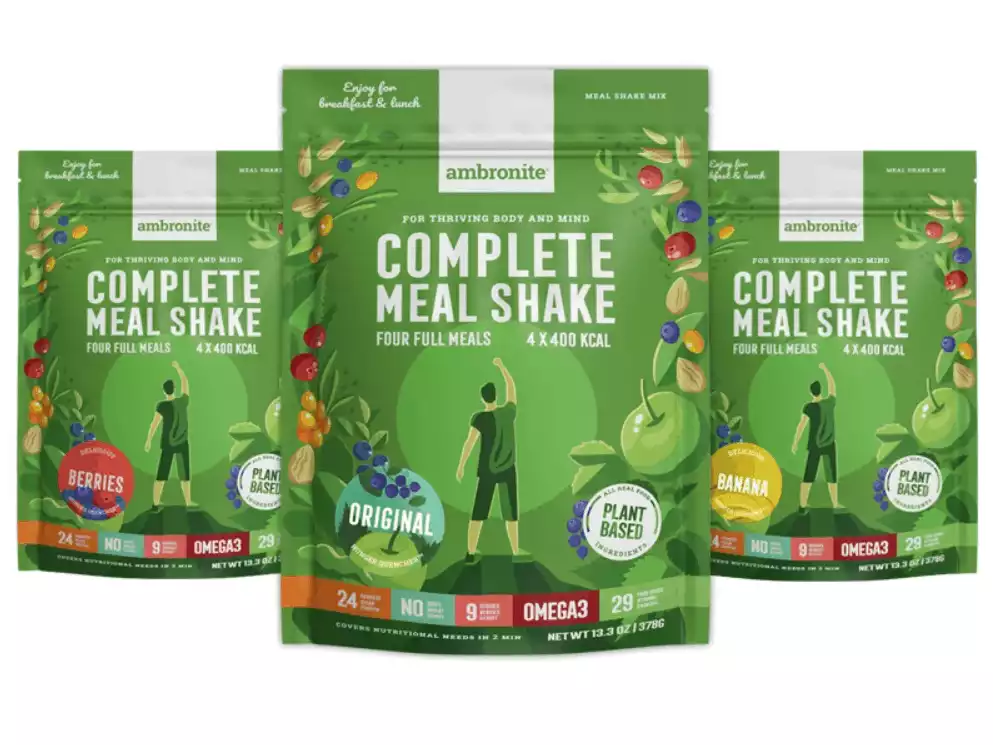 I Personally Prefer Ambronite
Better ingredients, 100% Organic (Non-GMO) and more fruits and veggies. To me, Ambronite tastes clean and healthy and goes down easy (100% plant-based). It's a bit more expensive, but the higher quality ingredients is WORTH IT to me.
Buy Ambronite
We earn a commission if you click this link and make a purchase at no additional cost to you.
Ambronite is definitely my TOP alternative to Huel. Just like Huel, the premise is a healthy meal that you can mix and consume on the go. However, Ambronite DOES stand out a bit when compared ot Huel.
400 calories, 8 grams of fiber and a whopping 24 grams of protein make Ambronite a genuine meal replacer (you can even ditch your protein shake).
Ambronite Food Ingredients
This Finnish based company prides itself on premium whole food ingredients, sourcing hand-picked all-organic nutrients.
Oat protein
Almonds,
Coconut sugar,
Oat Fiber
Nettle leaf
Spinach
Flaxseed
Chlorella
Spirulina
Cranberry
Bilberry
Black current
Sea buckthorn
Nutritional yeast
Mineral salt
Guar gum
Natural flavors
Ambronite Pros
Tastes Great
100% Plant-Based products (vegan-friendly for a plant-based diet)
Optimal blend of nutrients
More emphasis on greens and veggies
Gourmet Finnish product
Hand-picked, premium ORGANIC ingredients (Non-GMO)
Ambronite Cons
More expensive than Huel
No probiotics included
Limited Omega 3s
Ambronite Prices
Ambronite comes out to about $2.30 per serving for the drinkable supermeal ($78.90 for one-time Supermeal or $54.99 for Balanced Meal, but 15% off for recurring orders), depending on discounts. I picked my containers up directly via Ambronite here.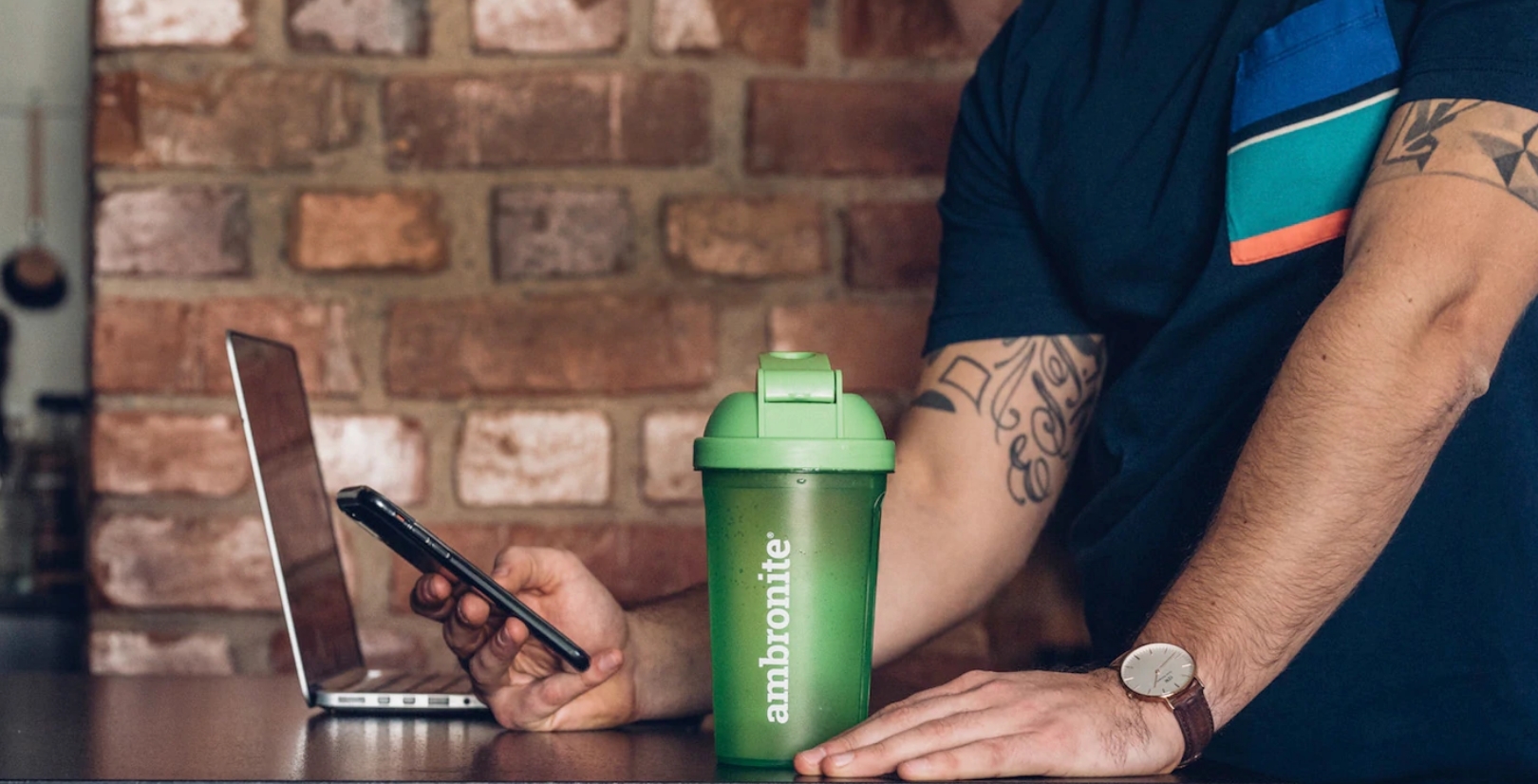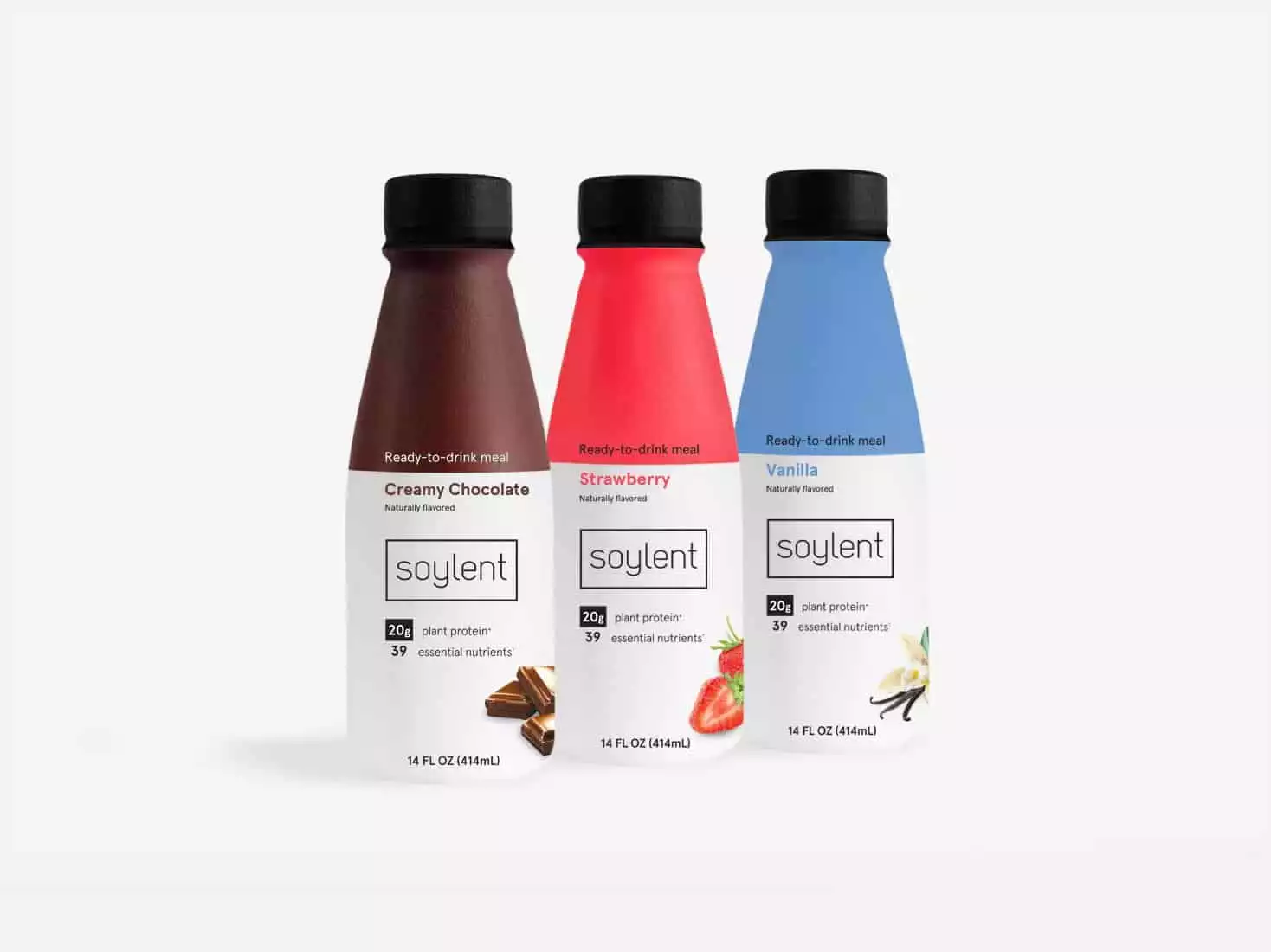 Why try Soylent's drinks? | Soylent
Soylent offers meal replacement products in a variety of flavors, plant-based and with 28 vitamins and minerals added.
Check prices
We earn a commission if you click this link and make a purchase at no additional cost to you.
Soylent is perhaps the best known complete meal replacement drink, eclipsing even Huel for market share.
Although Soylent is a meal substitution brand it wasn't created to replace every meal. Still, it can replace any meal. So, if you're too busy to cook, you can drink this beverage instead. Make sure you also consume whole foods, though.
One serving provides 400 calories, 20-21 grams of fat, 20 grams of protein, 36-39 grams of carbohydrates, 3-5 grams of fiber, and 9-15 grams of sugar. These nutritional values vary depending on the Soylent flavor or variety you choose to buy.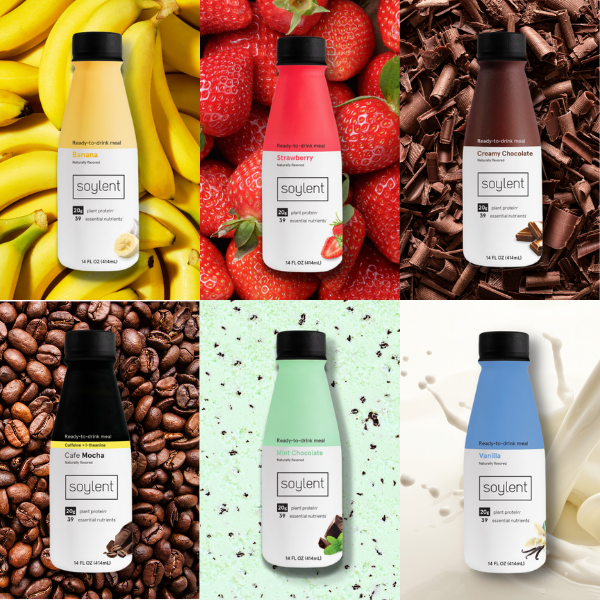 Soylent Ingredients
Soylent is marketed in three different varieties: original, cacao, and nectar. Moreover, there's a powdered meal replacement version if you want to prepare your own shakes at home. Here are the ingredients that are commonly-met in all Soylent's flavors:
Maltodextrin;
High-oleic algal oil;
Water;
Soy protein isolate;
Canola oil;
Oat fiber;
Isomaltulose;
Rice starch;
Sunflower oil;
Essential vitamins and minerals.
Soylent Pros
Soylent is suitable for everybody who wants to live a healthier life, even for weightlifters or bodybuilders;
It is a convenient meal replacement due to the fact that it is a ready-to-drink beverage;
This is a vegan product and it doesn't contain lactose;
It is a very affordable supplement (typically the cheapest per serving);
Helps you control your calorie intake;
Has a long shelf life;
Provides you with healthy fats and it is high in fiber.
Soylent Cons
Soylent is not an organic product;
Contains potentially-allergenic ingredients like gluten and soy;
Has GMOs compounds;
It is not a kosher beverage;
There are no phytonutrients in Soylent;
It is not as healthy as a varied and well-balanced diet made of whole foods.
Soylent Prices
Drink, original flavor, 12 bottles – $32.30;
Drink, cacao flavor, 12 bottles – $37.05;
Powdered version, all flavors, one tub with 12 meals – $32.30.
On Amazon: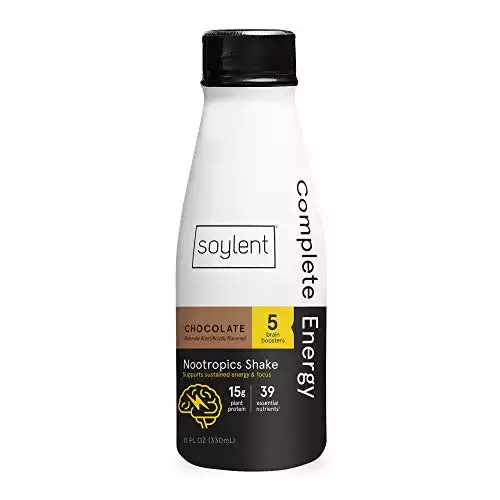 Soylent Complete Energy Nootropics Shake | Amazon
Complete Energy: Our complete nutrition protein shakes are formulated with a proprietary blend of 5 brain boosters that fuel your mind and body and boost your energy and focus without sugar highs and lows.
Buy at Amazon.com
We earn a commission if you click this link and make a purchase at no additional cost to you.
04/30/2023 11:30 pm GMT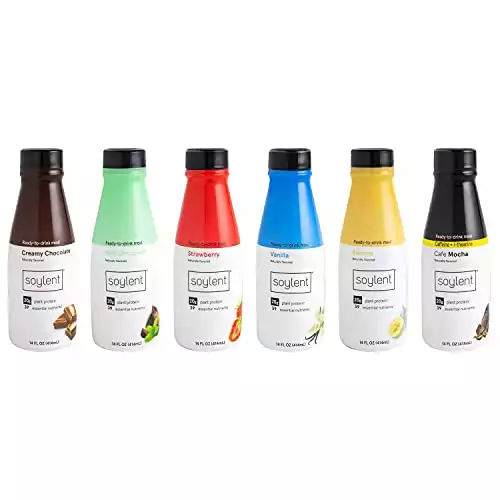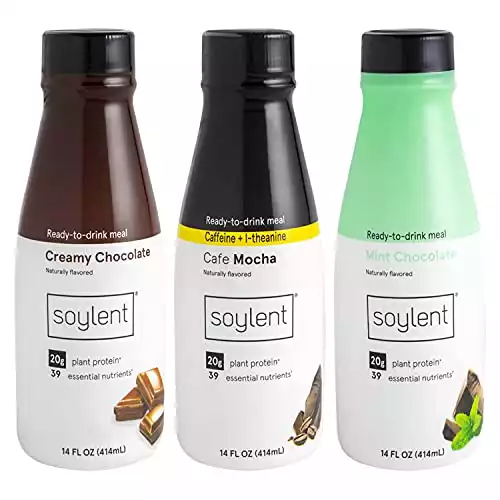 Further Reading: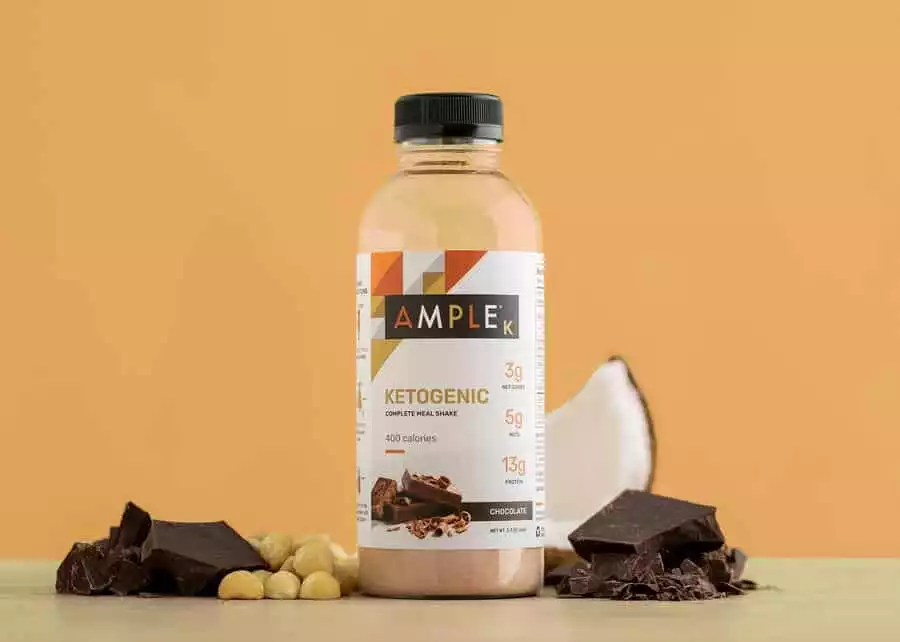 Why try Amplemeal?
Ample is a complete, low-carb meal made from real-food ingredients. Formulated with 20+ superfoods—premium fats, proteins, fibers, antioxidants, electrolytes, and probiotics.
Check price
We earn a commission if you click this link and make a purchase at no additional cost to you.
Ample is considered "the next generation" of ready to drink meal substitutes (complete meal). Whereas Huel and Soylent typically duke it out on price, Ample goes higher end with premium ingredients.
They also make much more of an effort to address stomach sensitivities and digestive issues (so if this is the reason you are considering switching from Huel, Ample might be your best bet).
Ample clocks in at 400 calories, 10 grams of fiber and a whopping 25 grams of protein.
Ample Ingredients
Grass-fed whey protein concentrate
Coconut oil
High oleic sunflower oil
Whole grain oat powder
Chicory root fiber
Pea protein
Grass-fed hydrolyzed collagen protein
Organic sweet potato powder
Acacia fiber
Macadamia nut oil
Sunflower lecithin
Natural flavors
Dried honey
Sea salt
Organic Psyllium husk (helps digestion)
Lemon juice powder
Organic wheatgrass
Organic barley grass
Organic guar gum
Cinnamon
Probiotic blend
Monk fruit extract
Stevia extract
Ample Pros
Premium natural ingredients (Non-GMO)
Very well balance nutrient profile
Gentle on the stomach (ideal if Huel / Soylent causes stomach trouble for you)
Soy-free, Gluten-free
No sugar alcohols
Inlcudes probiotic blend + digestive enzymes
Offers a specific Ketogenic formula (adhering to Keto diet restrictions)
Ample Cons
Generally much more expensive than Huel and Soylet (and even Ambronite)
Less track record/time in business.
Ample Prices
Ample Original typically retails for $84, but is frequently on sale here for $71.40. This works out to around $7.00 per meal, although if you subscribe you can take 15% off (bringing the cost down to $5.95 per meal).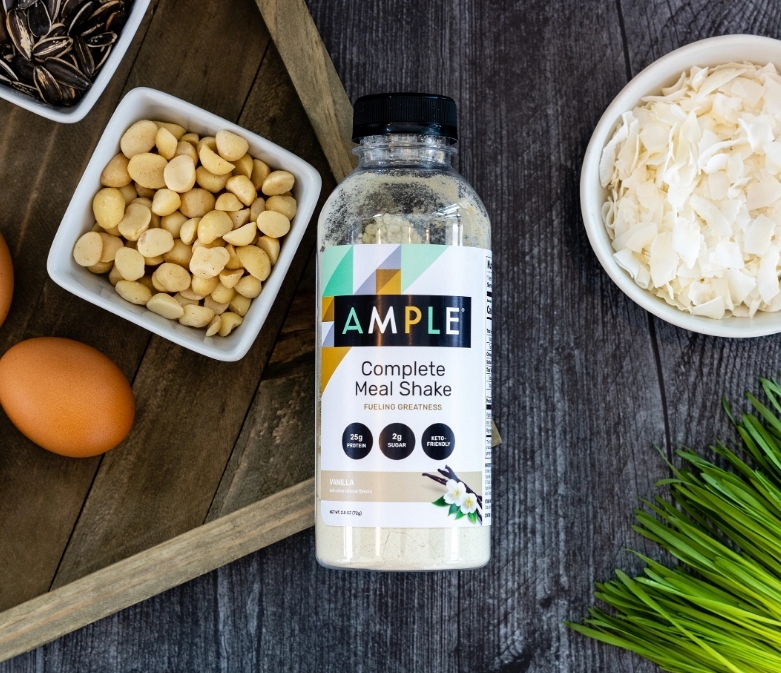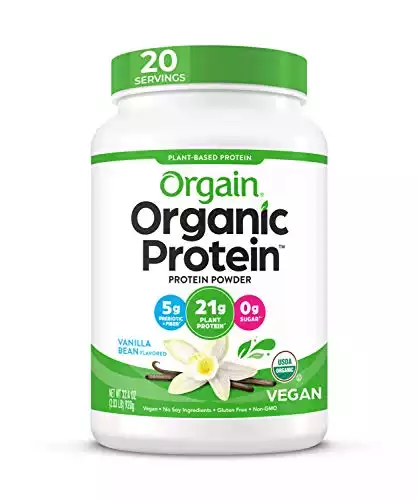 Orgain makes nutritional shakes that are both high in protein and delicious. These shakes will help you lose weight and lead a healthier and more vibrant life. They were developed by certified nutrition specialists. Simply put, Orgain is a meal replacement that satisfies hunger.
One serving of Orgain that contains two scoops of powder has 220 calories, zero cholesterol, 5 grams of fat, 20 grams of protein, 8 grams of fiber, and 24 grams of carbohydrates.
Orgain Food Ingredients
Organic fruits – banana, apple, raspberry, blueberry;
21 minerals and essential vitamins – vitamin A, vitamin D, calcium, magnesium, phosphorus, etc.;
Organic grass-fed milk protein;
Organic veggies – spinach, carrot, tomato, kale;
Whey protein concentrate;
Brown rice syrup;
Organic cane sugar;
Natural flavors;
Rice bran extract;
Sea salt, etc.
Pros
It is a convenient on-the-go meal replacement that is easy to prepare;
Helps you get rid of binge eating while also curbing cravings;
All available flavors are delicious with a creamy texture;
This is a complete nutritional beverage that includes all kinds of essential nutrients;
There are plenty of tasty flavors to choose from vanilla, chocolate, strawberries and cream, and iced café mocha;
You can also purchase this product's vegan alternative;
Helps you follow a calorie-restricted diet without any harmful side effects;
It is an organic and healthy product.
Cons
The manufacturer doesn't provide a free trial for this product;
Some say it might lack certain important nutrients.
Orgain Prices
You can purchase this product on the company's official website. Here, the price ranges between $13.76 and $114.84, depending on the number of packs you decide to buy.
Check the official product page here for the latest deals and prices on Orgain.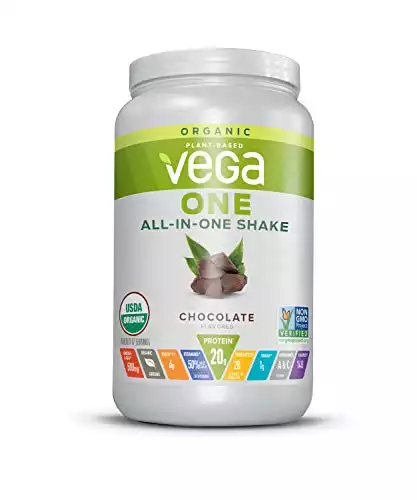 Unlike Orgain, Vega One is made only from plant-based protein sources. It contains a lot of amino acids and it is free of dairy proteins. So, if you are a vegan or vegetarian dieter, this might be the right choice for your needs. It is a GMO-free product and it doesn't contain other potentially allergenic compounds such as gluten.
One scoop of this powder provides 20 grams of protein, 170 calories, 7 grams of fiber, 5 grams of fat, 1 gram of sugar, and 13 grams of carbohydrates.
Vega One Food Ingredients
Pea protein – is a metabolic booster;
Pea starch – is a non-allergenic ingredient;
Canadian flaxseed – a source of Omega-3 fatty acids;
Sacha Inchi protein – rich in dietary fiber, vitamins, protein, and Omega-3;
Hemp protein – a valuable source of essential amino acids.
Other food ingredients are:
Organic broccoli;
Acacia gum;
Spirulina natural flavor;
Kale;
Dried fruit mix;
Gelatinized Maca root;
Inulin;
Marine algae;
Dried veggie and fruit mix.
Pros
It is a healthy, clean, and safe plant-based product;
Vega One is a vegan and organic powder;
It contains a low number of calories which helps you lose weight;
Among all its amazing ingredients, you will also find probiotics;
There's a wide variety of available flavors: natural, berry, chocolate, vanilla, mocha, coconut;
It has a smooth texture and consistency;
You will be pleased with its taste;
It is easy to prepare and very convenient.
Cons
Although it remains a fairly affordable meal replacement, it can be a bit more expensive compared to other similar supplements;
It is a less effective appetite suppressant compared to some other protein shakes;
A few consumers said the taste could be improved;
It is not entirely organic.
Vega Prices
You can buy this meal replacement on the company's official website:
A large tub containing 18 servings – $59.99;
A small 9-serving container – $33.99;
XL tub with 42 servings – $99.99;
One single pack – $3.39.
For the latest prices and deals on Vega products, check out this listing here.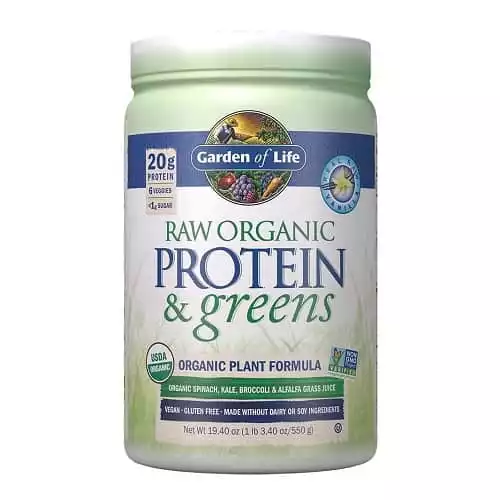 Garden of Life Raw Organic Protein and Greens | Amazon
It's uniquely blended with six nutrient-rich, energizing, organic greens including organic alfalfa grass juice, organic spinach, organic kale, organic broccoli, organic carrot, and organic beets. Flavored with delicious organic vanilla flavors, it is sweetened with organic stevia extract (leaf) to deliver less than 1 gram of sugar.
Buy at Amazon.com
We earn a commission if you click this link and make a purchase at no additional cost to you.
05/01/2023 12:05 am GMT
This is probably the best Huel alternative you can find on the market. Garden of Life is a vegan, organic, non-GMO, and kosher meal replacement. This company is all about healthy, nutritious, and natural supplements, and their organic protein powder makes no exception.
One scoop of this powder contains 90 calories, 2 grams of fiber, 15 grams of protein, 2 grams of fat, 5 grams of carbs, and no cholesterol.
Garden of Life Food Ingredients
There are many great ingredients in this supplement but we will list only the most important ones:
Fucoxanthin – burns fat a lot quicker, reduces stored fat cells, prevent cancer and other diseases, and fights oxidative stress;
Astaxanthin – an ocean-based antioxidant that treats depression and lowers body inflammation;
Bifidobacterium – a probiotic that improves your immune system;
Whey – an important protein that aids digestion and builds lean muscle mass;
Omega-3 amino acids.
Additional ingredients:
Glutamic acid;
Bacillus Subtilis;
Lactobacillus Brevis;
L. rhamnosus.

Pros
Contains an excellent superfood selection;
It is a convenient meal replacement;
It is high in fiber and protein;
Helps you lose weight and build muscle;
It is an organic product;
It is one of the most affordable meal replacements on the market;
This is a low-calorie beverage;
Boosts your energy levels.
Cons
There are no additional BCAAs;
Some consumers don't like this supplement's taste;
You might not achieve your desired fitness results with just one powder serving per day;
Its texture might be a bit grainy;
You might feel bloated and gassy at first.
Garden of Life Prices
Check this Amazon listing here for the latest prices on Garden of Life.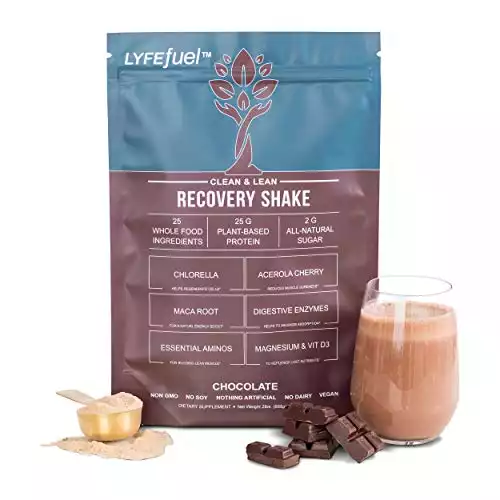 LYFE Fuel is a popular brand of meal replacement shakes suitable for both women and men as a nutritionally complete food. It is a great Huel alternative due to its high-quality and clean ingredients as well as provided health benefits. This supplement will lower your hunger, curb cravings, and support weight loss (even as a weight loss shake).
It is a low-calorie beverage (only 100 calories per serving) and contains 1.5 grams of fat, 18 grams of protein, 2 grams of fiber, and 6 grams of carbohydrate.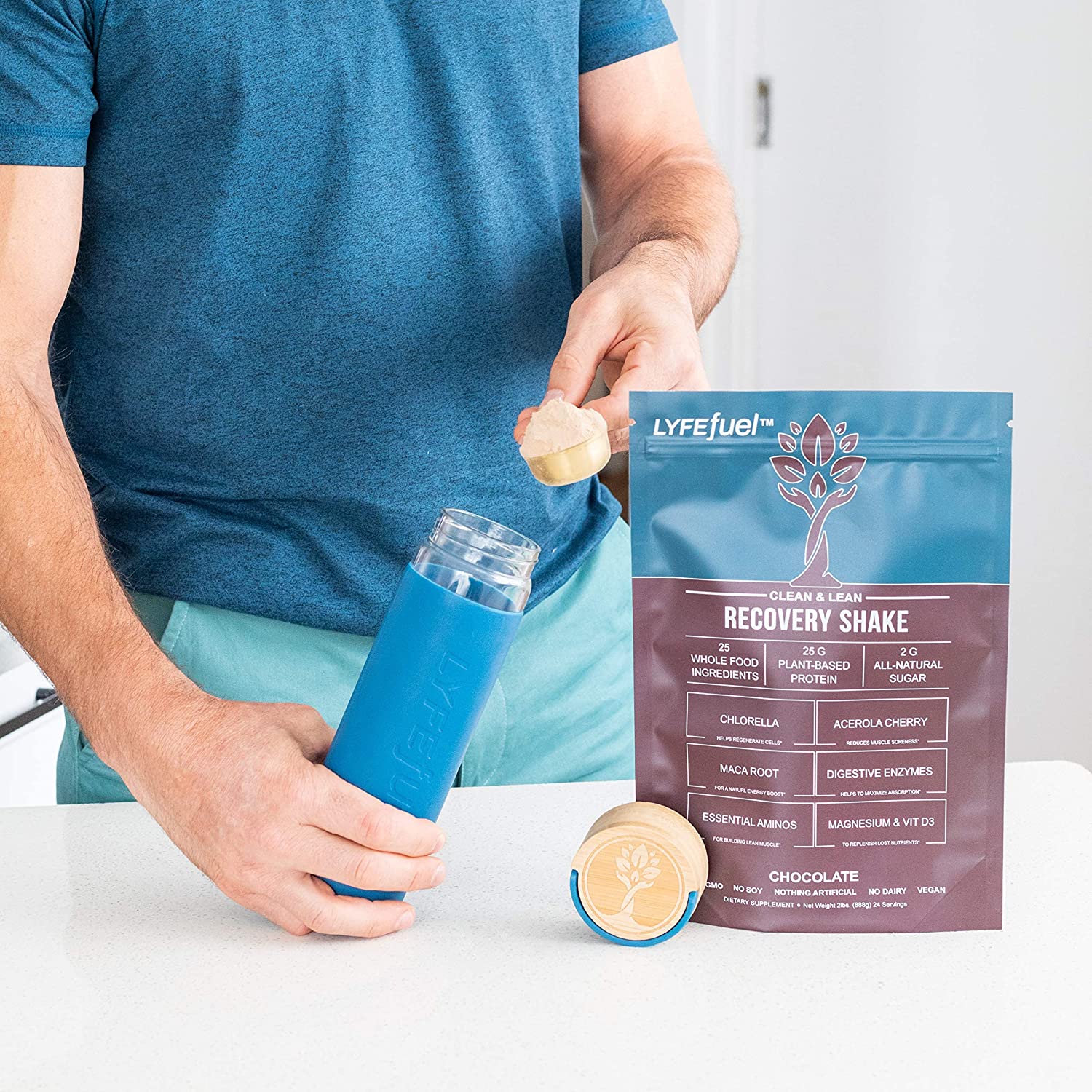 LYFE Food Ingredients
This supplement contains the perfect combination of high-quality protein, minerals, vitamins, and many other nutrients:
Plant-based protein blend – sprouted brown rice powder and yellow pea protein; these two compounds lower the muscle breakdown process, regulate blood sugar level, increase your muscles' thickness, and reduce weight gain;
Antioxidant super fruits – strawberry, blueberry, raspberry, prune, grapefruit, tart cherry, grape seed extract, and pomegranate;
Organic greens – Alfalfa sprouts (lowers cholesterol), cabbage (promotes healthier skin, nails, and hair), broccoli, kale (packed with minerals and vitamins), chlorella (makes you look younger through detox), spirulina, parsley, kelp, oat grass, etc.;
Sweeteners – stevia leaf and organic coconut sugar;
Spices and superfoods – raw cacao, cinnamon, sea salt, vanilla bean, flaxseed;
Pre and probiotics;
Xanthan and guar gum;
Digestive enzymes;
Minerals and vitamins – vitamins B12, D3, K2, E, magnesium, etc.
Pros
One serving comes with no less than 18 grams of protein which is a lot;
This is a low-calorie meal replacement and will help you lose weight (suitable for a low-calorie diet);
LYFE Fuel contains only natural and safe ingredients;
It is a plant-based protein shake;
It is nutritious and controls your hunger;
Gives you an energy boost;
Helps you build lean muscle mass;
LYFE Fuel has a delicious taste.
Cons
Its price is a bit higher than the average cost of regular meal replacement products;
At first, you might experience some mild side effects like fatigue, especially if this is your first time consuming a meal replacement.
LYFE Fuel Prices
You can purchase this protein powder on Amazon; check the latest prices here.
A Bit About Huel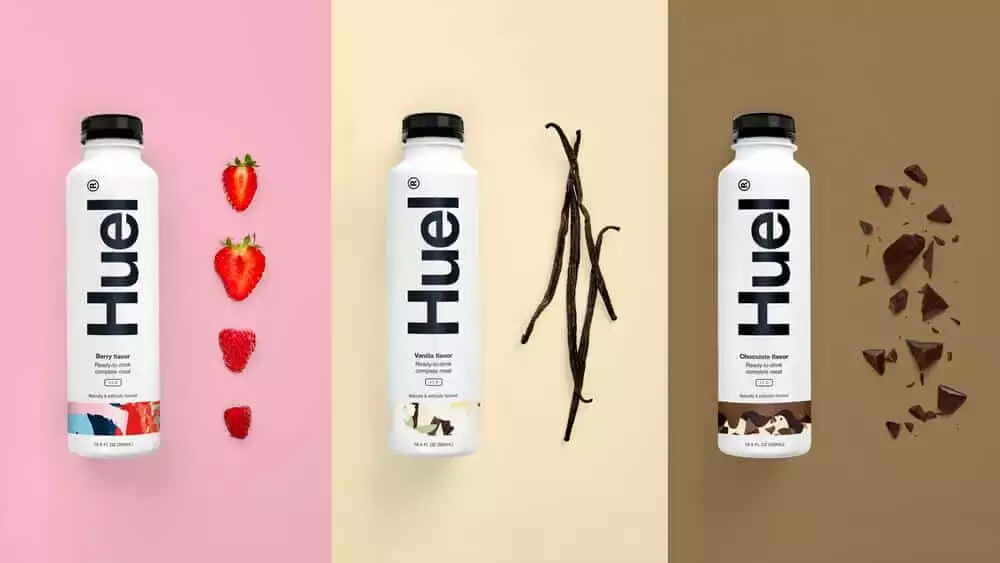 Huel Ready-to-drink | Huel
Filled with low-GI, slow-release carbs to give you sustained energy throughout your day.
Check price
We earn a commission if you click this link and make a purchase at no additional cost to you.
Huel is a 100% vegan meal replacement made from sustainable as well as carefully-selected ingredients. It contains a high amount of fiber and it is very low in sugar. You can easily transform this powder into a delicious shake by adding water or another beverage. With Huel, you can now replace any meal you find quite tricky to prepare.
Huel Ingredients List
Although Huel has high-quality ingredients, I don't really know if they are organic or not because there's no clear indication of that aspect:
Pea protein – suitable for both vegans and vegetarians; it is a non-allergenic ingredient;
Brown rice protein – if you don't want to consume meat, egg, or dairy protein, this option is a nice alternative;
Oats – this plant is used in medical practices and nutrition; it is said to treat high cholesterol, digestive issues, diabetes, high blood pressure, etc.;
Flaxseed – flaxseed oil is usually used to treat blood vessel and heart-related diseases, obesity, and gastrointestinal tract health conditions;
Sunflower lecithin – it is an essential compound for one's body cells health; it can alleviate symptoms of anxiety, depression, and even dementia;
Coconut MCTs – medium-chain triglycerides are part natural part man-made fats; coconut MCTs prevent muscle breakdown;
Sweetener – Huel contains sucralose as its main sweetener; the manufacturer chose to include it because it doesn't influence the calorie or carb intake;
Mineral and vitamin blend – Huel contains no less than 27 different minerals and vitamins all of which support a healthy body.
What I like most about this product is its gluten-free version. It is true that this variety is a bit pricier than the regular Huel meal replacement but it has gluten-free oats.
Pros of Huel
It is a fully vegan supplement with high-quality ingredients;
It is a nutritious meal replacement that is also easy to prepare;
Huel also sells a gluten-free version, suitable for those who follow a special diet.
Cons of Huel
This meal replacement is quite expensive and its gluten-free variety is even pricier than the standard version;
It is not an organic supplement;
You might experience some mild yet annoying side effects such as bloating, gassiness, and irritable bowel syndrome.
Huel Price
The minimum order is two small pouches that translate into 28 servings. They cost $66-70. Each additional pouch will cost $33. With your first order, you will also receive a shaker bottle and a T-shirt, both free of charge. Also, subscribers benefit from a 10% discount.
The gluten-free version costs $74 for two pouches of 28 meals. Each additional pouch is $33, but this time, you will pay less per serving if you purchase a higher amount.
Huel vs Shakeology
I frequently get this question: how does Shakeology compare to Huel?
The main differences I've found are that Huel is specifically targeted as a full (and balanced) meal. In short, you could live on Huel. There is zero need to supplement with anything else.
Shakeology is definitely aimed at weight loss vs meal replacement, although it can substitute. Even if you wanted to consume shakeology for every meal, the density of nutrients would likely exceed a healthy level for your body. Huel shakes are designed to mimic the ideal characteristics of a balanced diet and meal.
That's not to say that Huel can't ALSO help you lose weight. It definitely provides precise serving quantities and finite control, critical factors in maintaining a diet plan.
Final Thoughts on the Best Alternatives to Huel
Any of the above meal replacements could be your perfect Huel alternative due to the fact that they are low-carb shakes made with healthy ingredients. These products will help you lose weight and stick to a nutritious diet without putting your health at risk.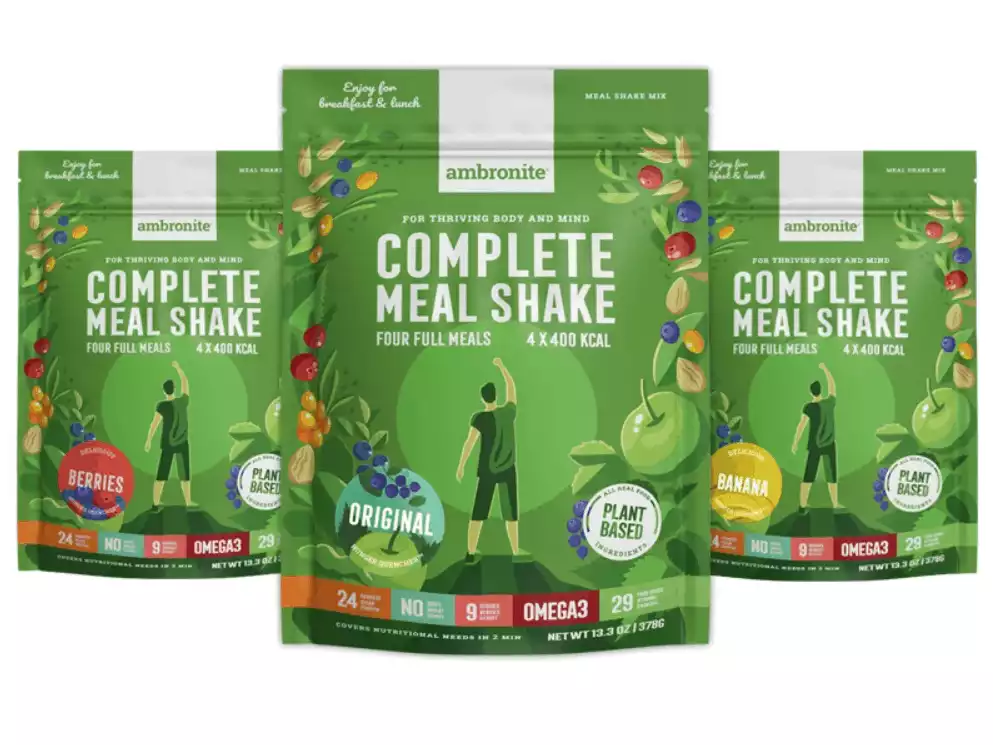 I Personally Prefer Ambronite
Better ingredients, 100% Organic (Non-GMO) and more fruits and veggies. To me, Ambronite tastes clean and healthy and goes down easy (100% plant-based). It's a bit more expensive, but the higher quality ingredients is WORTH IT to me.
Buy Ambronite
We earn a commission if you click this link and make a purchase at no additional cost to you.
Recommended Reads:
Can you live off HUEL?
Yes, that's the premise of Huel. Huel is marketed as a "nutritionally complete meal replacement". It has a balanced nutrient profile (fats, proteins, carbs, etc..) meant to mimic a well balanced meal, but in liquid form.
Is HUEL actually good for you?
While it depends a lot on your individual circumstances and health situation, Huel IS meant to be an improvement over the typical Western diet. While theoretically you could eat all of the necessary whole foods in the right quantities, Huel works well because most people can't (or won't) do this.
Does HUEL make you fat?
Huel should not cause excessive weight gain, but it all depends on what kind of diet you are replacement it with. If you drink MORE than the recommended servings, Huel can in theory lead to weight gain.
—
Disclaimer
Last updated: December 16, 2019
The information contained on www.altprotein.com website (the "Service") is for general information purposes only.
Alt Protein assumes no responsibility for errors or omissions in the contents on the Service.
In no event shall Alt Protein be liable for any special, direct, indirect, consequential, or incidental damages or any damages whatsoever, whether in an action of contract, negligence or other arising out of or in connection with the use of the Service or the contents of the Service. Alt Protein reserves the right to make additions, deletions, or modification to the contents on the Service at any time without prior notice.
Alt Protein does not warrant that the Service is free of viruses or other harmful components.
Fitness disclaimer
The Service offers health, fitness and nutritional information and is designed for educational purposes only. You should not rely on this information as a substitute for, nor does it replace, professional medical advice, diagnosis, or treatment. If you have any concerns or questions about your health, you should always consult with a physician or other health-care professional.
Do not disregard, avoid or delay obtaining medical or health-related advice from your health-care professional because of something you may have read on the Service. The use of any information provided on the Service is solely at your own risk.
You can also review our Editorial Integrity Policy.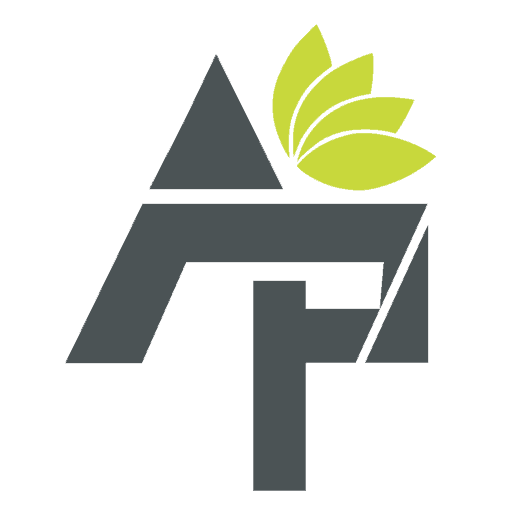 Alt Protein Team is a team of professionals and enthusiasts committed to bringing you the most up-to-date information on alternative protein, health and wellness, workouts, and all things health-related. We've reviewed a lot of products and services so you don't have to guess when you spend your hard-earned money on them. Whether you want to shed some pounds, build lean muscle or bulk, we can help you figure out what you need to do and what you need to have to achieve your goals.