Continuing in my series of comparisons of popular meal replacement supplements, I've tested out the Arbonne protein shake program and am ready to compare it to the ever-popular Shakeology meal replacement.
I've already written and posted a few reviews and comparisons of Shakeology already, culminating in my look at alternatives to the pricey Shakeology program here.
With that said, a reader asked me what in the comments section for my opinion on the Arbonne protein shakes. I hadn't actually ever tried Arbonne, so I didn't quite feel qualified to offer a full opinion. I added it to my list of protein supplements to try and here we are!
The following comparison is a result of testing out Arbonne for a period of about a week (for taste, texture, mixability, etc…). I also did some extensive research online and looked up all of the listed ingredients, read customer reviews, and generally synthesized everything I could on the subject.
I've already tested and researched Shakeology extensively, mainly as a way to provide readers with less expensive alternatives. Without further ado…
Bottom Line Up Front:
Arbonne has more protein per serving than Shakeology but also an insane amount of sodium! Both of these supplements are overpriced relative to the competition, but especially Shakeology. I actually much prefer Vega One available here as a better alternative to both…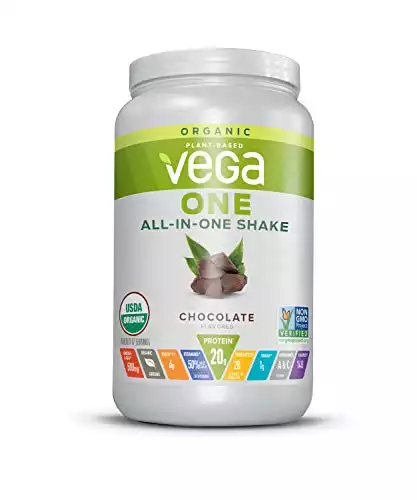 Shakeology Overview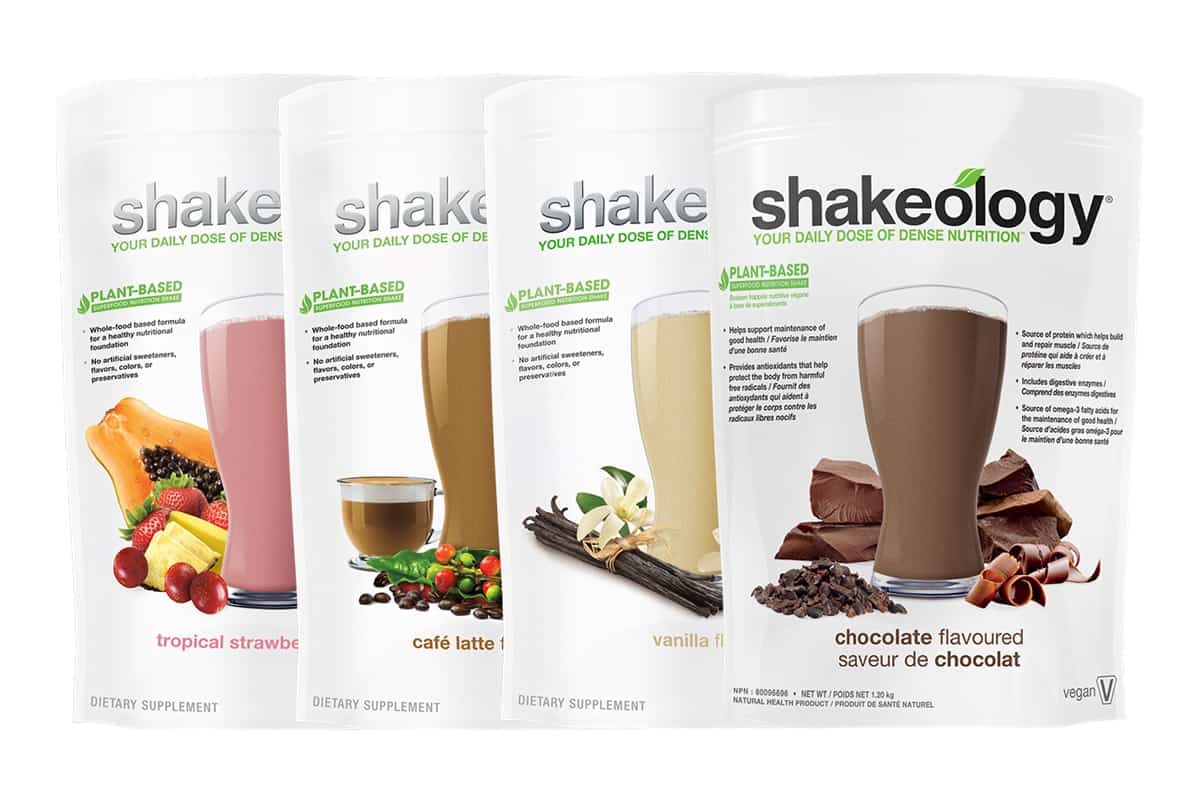 Shakeology is one of the most well-known – and well-marketed – fitness supplement programs right now. In recent years, the number of distributors (and users) has absolutely exploded. I've seen this firsthand as a personal trainer and am always amazed at how well "the plan" is marketed. That said, I've had some well-publicized criticisms of Shakeology recently. Put simply, I'm not a big fan.
When I first did research on Shakeology I'll admit that I was a bit skeptical. However, I still actually tested Shakeology out (on my body….yikes!) for a couple of weeks last Summer. I'm not just another hater. I have some serious objections which you can find below under the "Cons" section.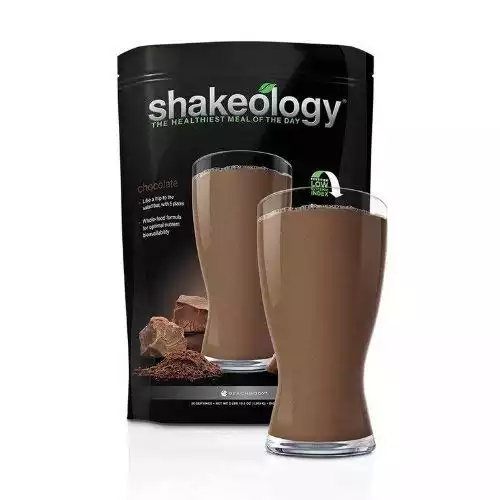 Shakeology Chocolate | Amazon
Shakeology is your daily dose of dense nutrition. It's simply the most delicious, superfood-packed protein shake on the planet. Shakeology contains more than 70 super-nutritious ingredients: Proteins, Vitamins, and Minerals _ to help reduce hunger and food cravings.
Buy at Amazon.com
We earn a commission if you click this link and make a purchase at no additional cost to you.
Pros of Shakeology
Coaching Support
I know that a lot of the people who use Shakeology also benefit from the fitness "coaches" who can often be a part of "the plan". Having coaching advice and support is awesome. Even just being a part of a shared community/ethos can really help keep you on track with your fitness goals.
Decently Low Calories
You don't want to be getting too many calories from your protein meal replacement, so I always look to see where brands stand here. Fortunately, Shakeology only has about 160 calories per serving which is below average for meal replacements. This is a nice bonus.
"Superfoods"
Shakeology puts a lot of exotic healthy-sounding "superfoods" in their meal replacement shakes. While not critical, this is a nice bonus. I'd argue that all of these extra superfoods aren't necessarily beneficial in any significant way and are mostly overshadowed by the other "cons" below. Still, it's a nice touch.
Low Fat
2 grams of fat (1 of saturated fat) is pretty good for a meal replacement. I've seen less, but I've also seen a lot higher. Not too bad here.

Cons of Shakeology
MLM Distribution/System
This is my number one pet peeve with a lot of big players in this space. Instead of creating an amazing, organic, truly healthy supplement, they enlist legions of "promoters" or "coaches" to sell the program. It's sneaky and untrustworthy, especially because they charge so much for Shakeology and really don't offer anything different than most meal replacements. It's all network marketing.
Non-Grass Fed Whey
There are an increasing number of studies being released that are critically looking at the quality of protein, not just the type. Not only in protein supplements but also as a the key feed substance used for livestock and as a filler in many common foods. There's also the danger of GMOs which are particularly prevalent around soy and whey products.
Shakeology says they use the "highest commercial grade" whey, but there is really no way to verify this. Unless it is labeled "organic" or is grass-fed, "highest commercial grade" is just a lot of smart marketing. I'd rather be getting my protein from other natural plant sources or even organic grass-fed whey.
Not Cost Effective
This is really the crux of my opposition to Shakeology. It just is too expensive for what you are getting. A lot of people point to the "proprietary superfoods" contained in the supplement, but this is all fancy marketing. Superfoods are in vogue and Shakeology crams a lot of different exotic varieties into their product without basing it on solid medical research.
It's a way for people to rationalize overpaying for a protein meal replacement. Overall, Shakeology is one of THE most expensive supplements on the market. It has a cost per serving of roughly around $4.30! And there is nothing special about the protein quality, folks.
Shakeology will probably point out that this is roughly the price of a breakfast sandwich and coffee, but that's not the point. Every other meal replacement I've tried and/or researched is more cost-effective. Below, you can see one of their marketing gimmicks. Yes, Shakeology is cheaper than Starbucks AND more expensive than every other meal replacement supplement on the market!
Seriously, what a silly analogy! As if Shakeology is the ONLY meal replacement supplement on the planet.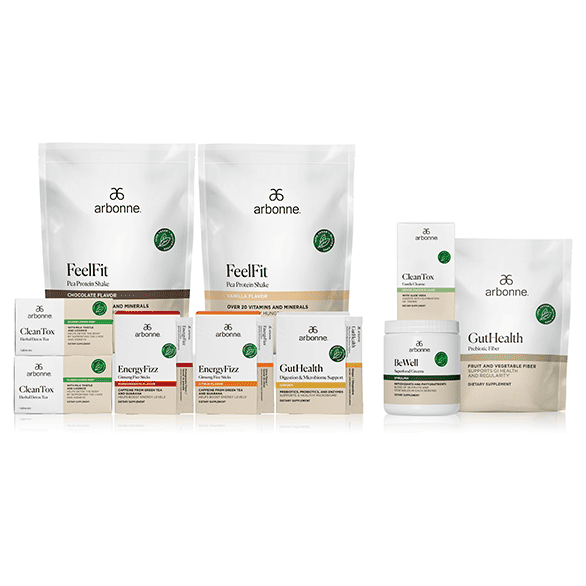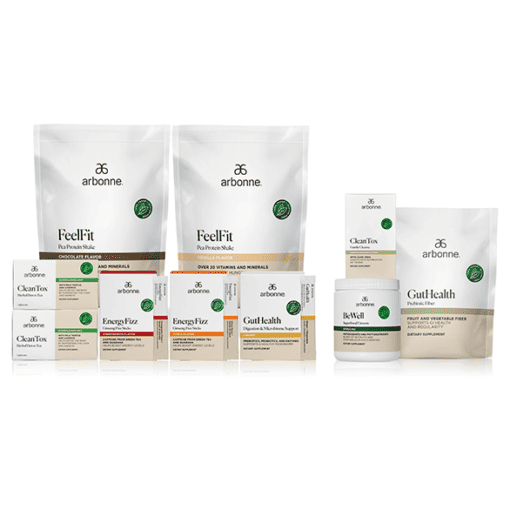 Now it's time to dig in a bit to Arbonne. It's not one of the market leaders, but Arbonne is a very large company (involved in a lot of different market verticals). They are more of a traditional brand than Shakeology, but they do use a similar model of MLM (multi-level marketing) using distributor "consultants" to push products.
However, their meal replacement is not a carbon copy by any means of Shakeology. There are some things that do set it apart. See below for my "pros" and "cons" list.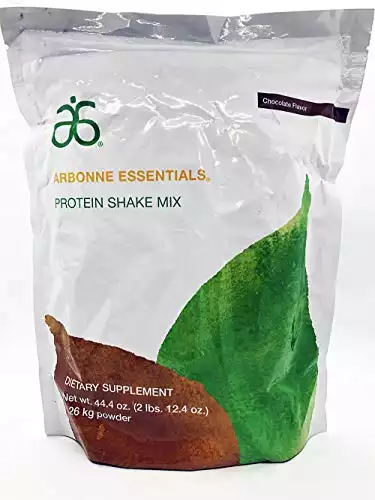 Arbonne Chocolate Protein Shake | Amazon
Shake things up. Designed to support muscles, our Chocolate and Vanilla flavoured vegan protein shakes support overall health, energy and well-being — and they're delicious!
Buy at Amazon.com
We earn a commission if you click this link and make a purchase at no additional cost to you.
05/01/2023 12:00 am GMT
Pros of Arbonne Essentials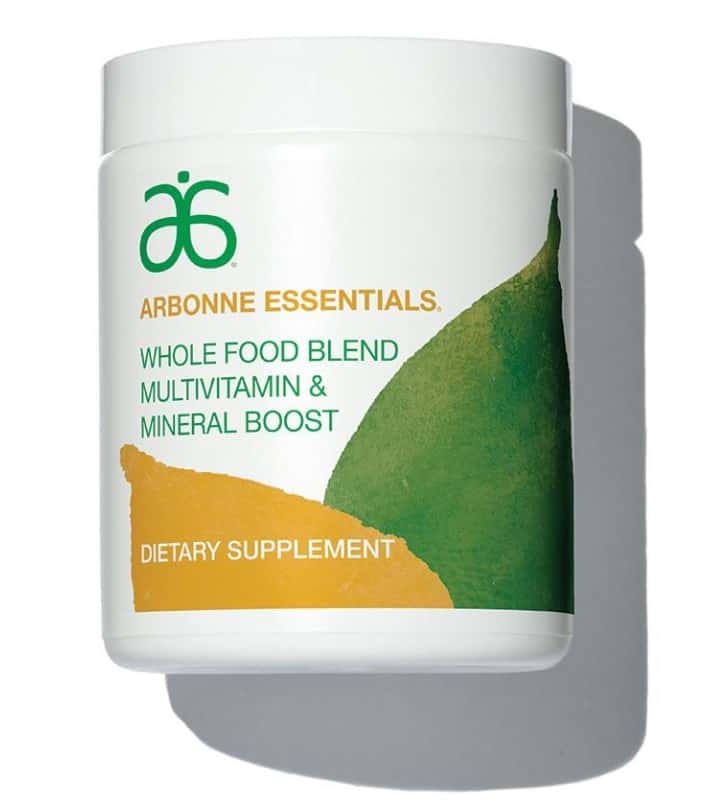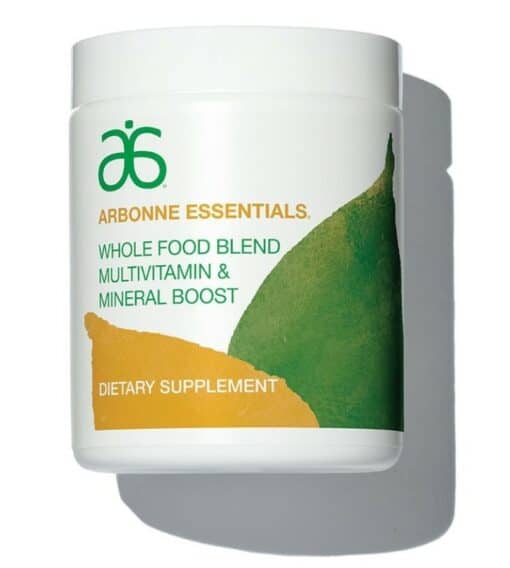 Also Has a Decent Calorie Count
Again, calories are an important metric to consider. Arbonne Essentials also only has 160 calories per serving. Not bad!
Lower Carbs
It's not drastic, but Arbonne has only 15 grams of carbs per serving, while Shakeology has 17 grams. Not terrible, but Arbonne is still better. Gotta give them some credit here.
More Protein
This is likely the most critical ingredient most folks are concerned with. Arbonne has a surprising 20 grams per serving, a full 3 grams better than Shakeology.
Pea Protein
The first ingredient is pea protein. That's generally a good thing as pea protein is a clean plant-based source that is both mild in taste and well respected in the healthy living industry.
More Cost Effective
Arbonne retails for close to $80 per 20-serving bag, but I've found it here for less here. In total, estimate about $2 per serving. It's still not cheap, but it's more than half as expensive as Shakeology.
Cons of Arbonne Essentials
Higher in Fat
I'm not against some healthy fats, but generally I'm not looking for my daily meal replacement to add much more than a gram or two. That said, the fat isn't of the saturated variety so it's almost a draw here.
High Sodium
Sodium is often used as a cheap taste improvement ingredient. However, it's really counter-productive to a healthy diet. I really don't like to see anything over 300 mg in a supplement. Afterall, we all are likely getting more than enough sodium via the rest of our diets. Salt is everywhere. Arbonne has 480 mg (20% of your daily value) per serving. Not great.
Not Much Fiber
I'm generally not too concerned with fiber because I can take other supplements for this, however it is important. If fiber is important for you, Arbonne has only 2 grams of dietary fiber, compared to the 6 grams in Shakeology.
Still MLM
While their distributors are called "consultants" and the structure is slightly different, it's essentially the same MLM pyramid structure. As such, you'll run into the same problems with overzealous – inexperienced – "consultants" (likely friends and acquaintances) leveraging their relationship with you and pushing this supplement.
In my experience, the Arbonne distributors are even less experienced than the Shakeology promoters. Again, you wonder how much money is spent on marketing and MLM vs developing a superior product that stands on its own.
Lack of Transparency Regarding Ingredients
I have to say, Arbonne talks a big game about being a "green company" that only uses the best "natural" ingredients. However, they are extremely opaque when it comes to disclosing their full ingredient list.
They are worse than Shakeology when it comes to disclosure. I was finally able to dig up a Canadian ingredient list for Arbonne Essentials and I wasn't pleased with what I found. Lot's of complicated ingredients, Sunflower oil (terrible choice), "ergocalciferol", among other heavily chemically modified ingredients. "Rice syrup solids" doesn't really inspire confidence either. See blow for the full list:
Are There Other Options to Consider?
I usually don't like to compare two protein supplements in a vacuum. There are some other brands/products that I've been using for a while which I really like, both for the quality of ingredients and the relative affordability factor. Being fit doesn't have to break the bank!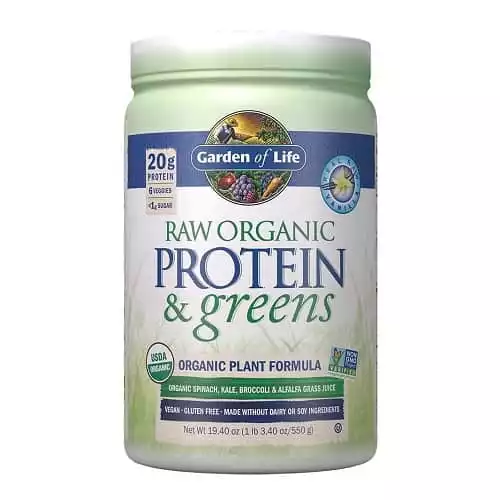 Garden of Life Raw Organic Protein and Greens | Amazon
It's uniquely blended with six nutrient-rich, energizing, organic greens including organic alfalfa grass juice, organic spinach, organic kale, organic broccoli, organic carrot, and organic beets. Flavored with delicious organic vanilla flavors, it is sweetened with organic stevia extract (leaf) to deliver less than 1 gram of sugar.
Buy at Amazon.com
We earn a commission if you click this link and make a purchase at no additional cost to you.
05/01/2023 12:05 am GMT
Garden of Life is one of my longtime favorite meal replacement supplements. What I love most about it is the high quality ingredients and the transparency. You read the label and all the ingredients sound (and are) healthy, organic (mostly), and plant based. This is complete non-dairy supplement.
When I drink whey protein I often get a heavy bloated feeling in my gut, so a really like to stick to plant based supplements where possible.
Garden of Life has a whopping 34 grams per serving of wholesome plant based protein. That blows everyone else out of the water. It does have more carbs (35 grams) and calories (270), but the protein to carb ratio is truly excellent. It's not super cheap, but it's comparable to Arbonne in terms of cost per serving. You can find it here for a solid price.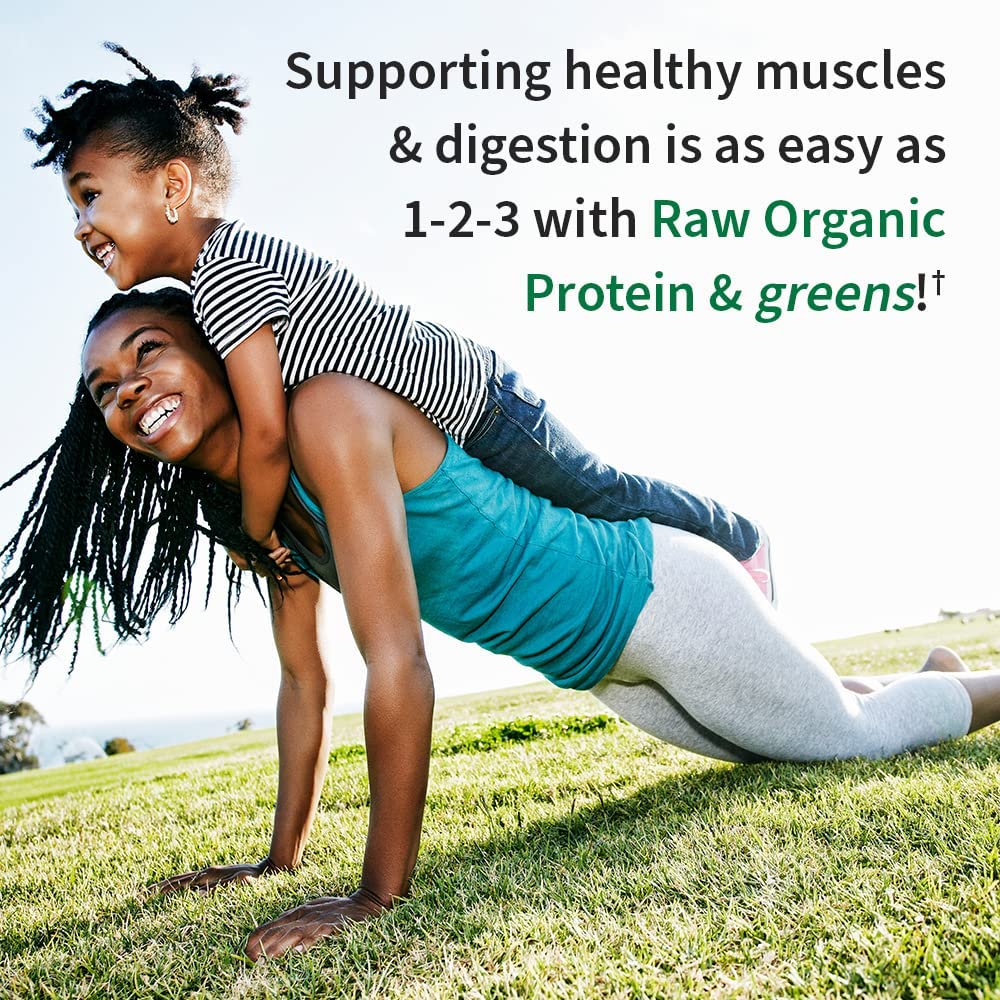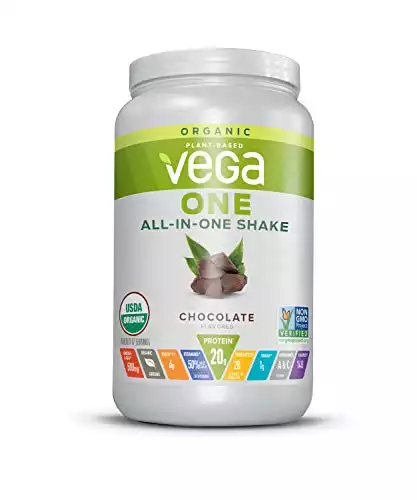 Vega One is another great option because it offers a very similar (but better) profile to Shakeology (see my full comparison here). It has lots of minerals and vitamins, while also only having 160 calories, 10 grams of carbs (better than Arbonne AND Shakeology), and less than 1 gram of sugar (best in class).
It also offers 20 grams of protein, so it's just as good as Arbonne and better than Shakeology here. A lot of times supplements compromise with poor ingredients to boost the protein count, but not here. It's also very low sodium, with only 30mg per serving. This is one of the best low sodium meal replacements on the market.
It is pricier than most, but still less expensive than Shakeology. You can find it here for an excellent price (20 servings). The cost per serving is comparable to Arbonne.
Arbonne and Shakeology Compared to Others
I've put together a little comparison table below, highlighting the key ingredients and pricing for at-a-glance comparison.
Final Recommendation: Which One Would I Go With?
So, if I couldn't choose any of my alternatives and I had to make a decision between Shakeology or Arbonne? Well, here's which one I'd purchase and why.
I really wasn't too impressed with either, but I really can't stomach the extremely high cost of Shakeology. While both have questionable ingredients, I was also very turned off by the lack of transparency
at Arbonne.
I think I lean towards Arbonne, just because I don't have to not pay my cell phone bill in order to afford it. Still, I'd recommend at least looking into my two alternative recommendations listed above. I'm a firm believer of not putting junk into your body…. a sort of "first, do no harm" approach.
UPDATE: I've received many positive messages and comments thanking me for this article, as well as some negative ones. Most of the negative comments are from people with a clear vested interest in promoting either Arbonne or Shakeology.
Bottom Line: Look at the ingredient lists of Vega One and Garden of Life and compare to Shakeology and Arbonne and then compare the price. Which is more affordable? Which has more whole food ingredients? More protein?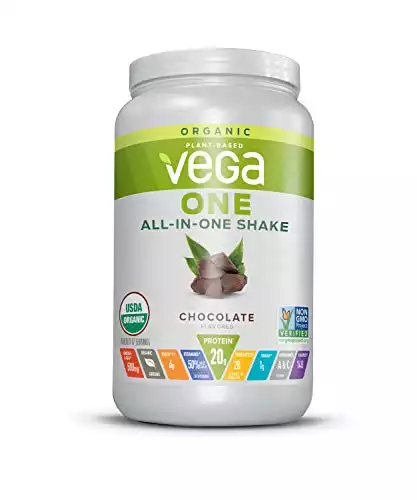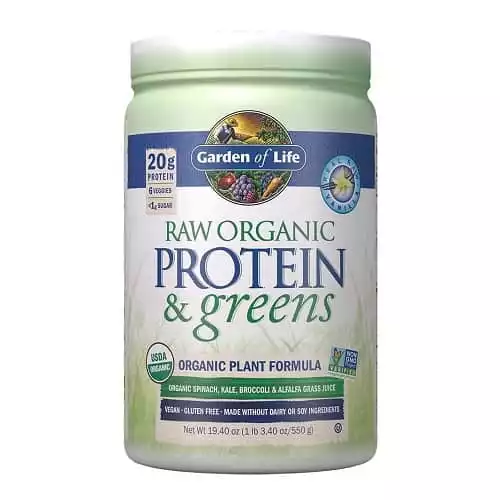 Garden of Life Raw Organic Protein and Greens | Amazon
It's uniquely blended with six nutrient-rich, energizing, organic greens including organic alfalfa grass juice, organic spinach, organic kale, organic broccoli, organic carrot, and organic beets. Flavored with delicious organic vanilla flavors, it is sweetened with organic stevia extract (leaf) to deliver less than 1 gram of sugar.
Buy at Amazon.com
We earn a commission if you click this link and make a purchase at no additional cost to you.
05/01/2023 12:05 am GMT
Please feel free to share your comments and experiences about/with any of these supplements! I really appreciate the interaction and feedback.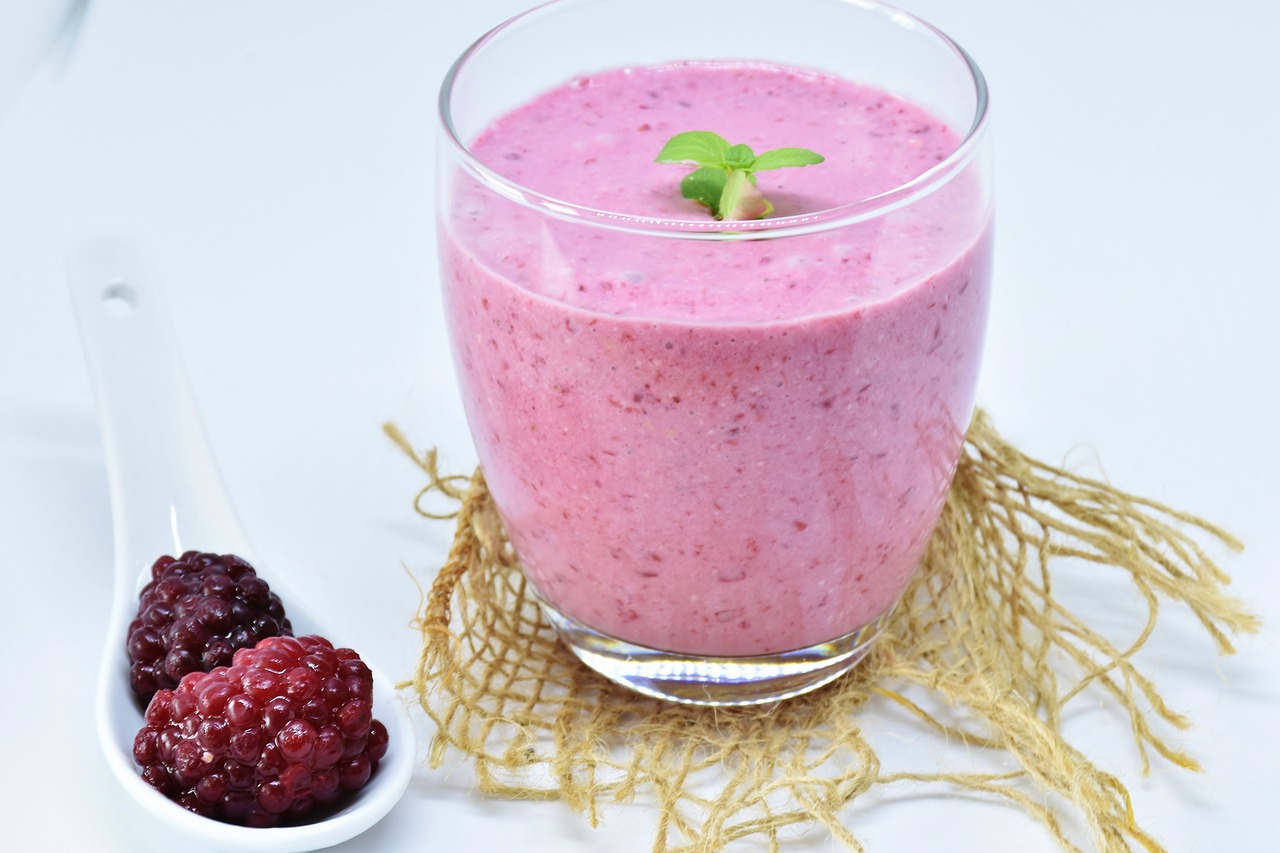 Recommended Reads:
Disclaimer
Last updated: December 16, 2019
The information contained on www.altprotein.com website (the "Service") is for general information purposes only.
Alt Protein assumes no responsibility for errors or omissions in the contents on the Service.
In no event shall Alt Protein be liable for any special, direct, indirect, consequential, or incidental damages or any damages whatsoever, whether in an action of contract, negligence or other arising out of or in connection with the use of the Service or the contents of the Service. Alt Protein reserves the right to make additions, deletions, or modification to the contents on the Service at any time without prior notice.
Alt Protein does not warrant that the Service is free of viruses or other harmful components.
Fitness disclaimer
The Service offers health, fitness and nutritional information and is designed for educational purposes only. You should not rely on this information as a substitute for, nor does it replace, professional medical advice, diagnosis, or treatment. If you have any concerns or questions about your health, you should always consult with a physician or other health-care professional.
Do not disregard, avoid or delay obtaining medical or health-related advice from your health-care professional because of something you may have read on the Service. The use of any information provided on the Service is solely at your own risk.
You can also review our Editorial Integrity Policy.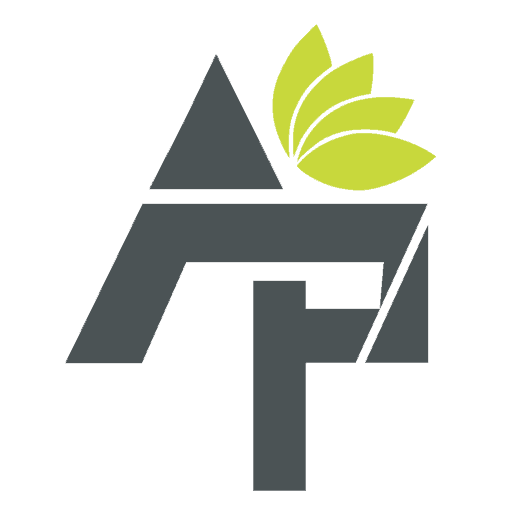 Alt Protein Team is a team of professionals and enthusiasts committed to bringing you the most up-to-date information on alternative protein, health and wellness, workouts, and all things health-related. We've reviewed a lot of products and services so you don't have to guess when you spend your hard-earned money on them. Whether you want to shed some pounds, build lean muscle or bulk, we can help you figure out what you need to do and what you need to have to achieve your goals.