Ambronite is a popular and pretty nutritious meal replacement that comes in the form of powder, and when combined with water or any other liquid, it turns into a healthy and low-calorie yet delicious beverage.
The product is manufactured in Europe (in Finland, to be more exact) and contains most of the essential nutrients your organism needs to function properly. In today's review, I have detailed this meal replacement's ingredient profile, pros, cons, side effects, benefits, and more.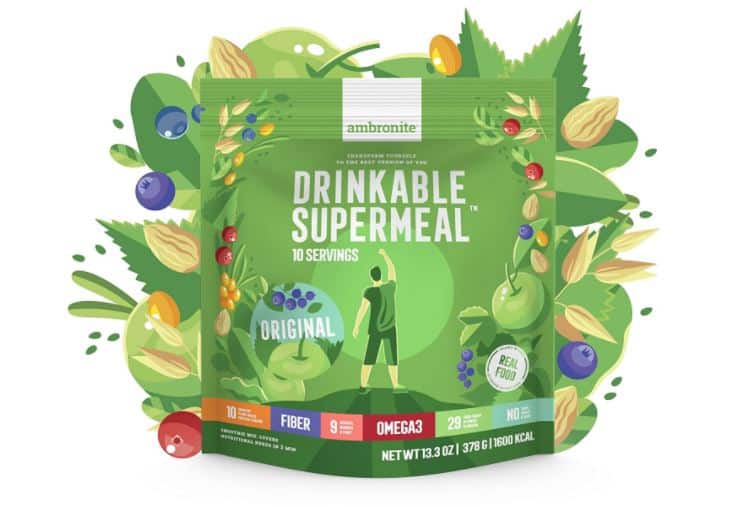 What Is Ambronite?
Ambronite is like food replacement shakes, only better. It comes in the form of a powder that, when combined with water, vegan milk (plant-based meal), or any other organic liquid, becomes a nutritious beverage. This supplement can be consumed whenever you feel like your energy is low, but you don't have time to prepare a solid meal, and you also want to lose weight by avoiding junk food or unhealthy snacks.
The Ambronite powder is sold in individual packets which makes the product a lot more convenient. You will save a lot of time because you won't have to measure the right serving size. All that's left to do is mix the powder with water, and you will be ready to enjoy an organic shake anytime you need a fast yet nutritious and low-calorie meal.
This product is supposed to help you boost your focus as well as energy, especially during work hours. Moreover, it is said to maximize your workout results while also helping you lose weight and improve your immunity and gut health.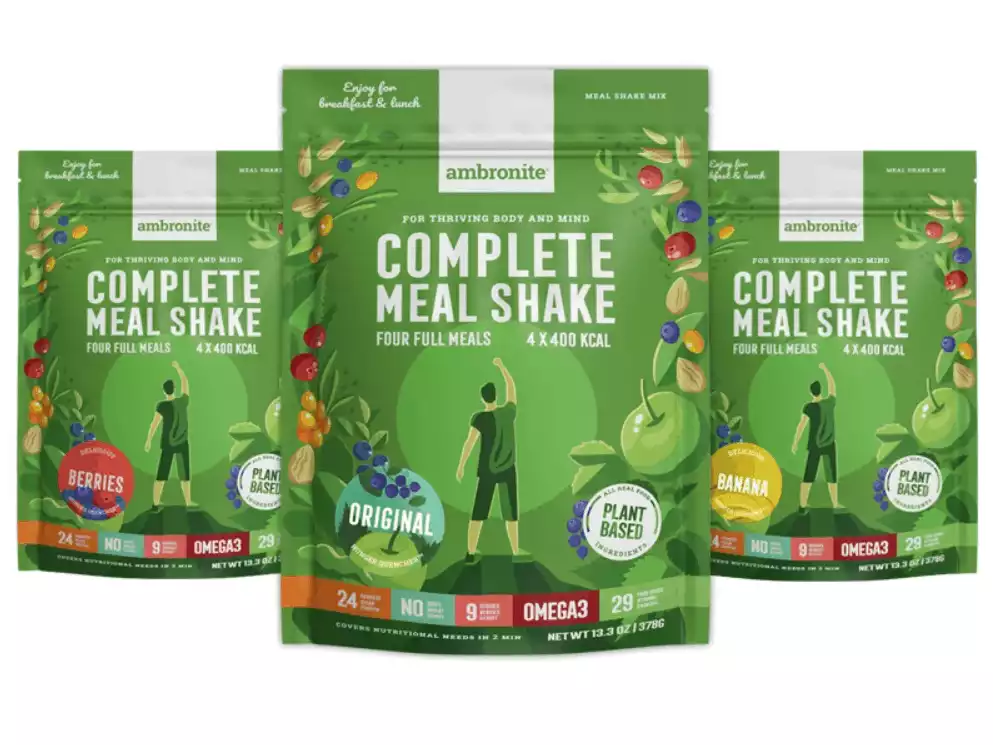 I Personally Prefer Ambronite
Better ingredients, 100% Organic (Non-GMO) and more fruits and veggies. To me, Ambronite tastes clean and healthy and goes down easy (100% plant-based). It's a bit more expensive, but the higher quality ingredients is WORTH IT to me.
Buy Ambronite
We earn a commission if you click this link and make a purchase at no additional cost to you.
Ingredient Profile
Ambronite contains no less than 18 different real food ingredients, and they are all-natural. Moreover, all these elements are said to be both vegan and organic. These characteristics make Ambronite shakes one of the healthiest meal replacements out there. Also, it is good to know that this supplement is free from soy which is beneficial for people who have food allergies or for those of you who are concerned about the negative effects that soy might have on your body's estrogen levels.
Ambronite's manufacturer markets a few different flavors of this meal replacement shake. Therefore, each of these varieties' lists of ingredients might differ a little. However, for the most part, the ingredients contained by Ambronite shakes are the following ones:
Almonds
Apples
Chlorella
Oats – including oat protein and oat fiber
Bananas
Nettle leaves
Spirulina
Blackcurrants
Guar gum
Spinach leaves
Coconut sugar
Flaxseed
Cranberries
Nutritional yeast
Bilberries
Mineral-rich salt
Sea buckthorn berries
Natural flavors
Ambronite shakes also come with a wide range of minerals and vitamins:
Mineral blend – calcium, zinc, iodine, potassium, copper, etc.
Vitamin blend – vitamins A, K, B6, B12, and D
Nutritional Values – per one serving (one scoop of about 38 grams)
| | |
| --- | --- |
| Calories | 160 |
| Protein | 10 g |
| Dietary fiber | 3 g |
| Carbohydrates | 17 g |
| Total fat | 6 g |
| Sugars | 5 g |
Taste and Mixability
Although some people say that Ambronite doesn't really have a great taste, I did enjoy its flavor. I've chosen to try the Delicious Berry variety, and I was astonished by its creamy consistency, especially considering that we're talking about a vegan supplement. In my opinion, the Ambronite Meal Replacement Nutritional Shaketasted like forest fruit yogurt, only that's a little less thick.
I have only tried one flavor, but feel free to check them all out. Ambronite provides four different available varieties: original, banana, berries, and ginger & apple.
All in all, for an organic food replacement powder, Ambronite has a pretty decent taste. Now, regarding the product's mixability, I can say, from personal experience, that the powder mixes well with water, natural juice, and any other organic beverage you might prefer. If you shake it well enough, the final drink won't have any clumps, whatsoever.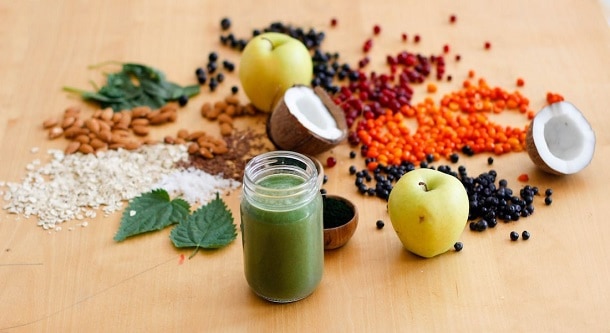 Pros and Cons
Advantages
One single serving of Ambronite provides an excellent nutritional profile
Comparative to many other similar supplements, Ambronite actually has a pretty good taste
There are no artificial ingredients, additives, chemicals, and other potentially harmful compounds in the formula
Disadvantages
Some of you might not like the fact that Ambronite doesn't contain digestive enzymes or probiotics
It is a pretty expensive meal replacement
It lacks a decent dosage of the following important and essential nutrients and minerals: Omega-3 fatty acids, chromium, and choline
How Much Does Ambronite Cost?
You can purchase the Ambronite drinkable supermeal on the company's official website. It is best to become a member of their subscription program because, that way, you will receive the product in monthly or bi-monthly shipments. Otherwise, if you're just trying to purchase one single bag of powder, you might find the entire ordering process a tad frustrating. The company provides several useful perks such as a money-back guarantee as well as free shipping for orders that exceed the value of $150.
So, long story short, here are the two choices that you can opt for when it comes to buying the Ambronite meal replacement supplement:
A one-time purchase – three pouches (a total of 30 servings) cost $79.50 ($2.65 per serving)
For the same amount of three bags, subscribers will have to pay $69.90 ($2.33 per serving)
There's a minimum order, regarding quantity, of three bags of Ambronite. But, the higher the quantity, the bigger the discount will be, and you will pay less and less per serving. For instance, subscription members receive a discount of 20% if they buy 6 bags of powder while 15 bags of Ambronite come with a discount of 30%. It is true. However, that one-time buyers benefit from smaller price reductions.
Now, let's talk a bit about the company's shipping prices:
If the value of your order is under $100, you will also have to cover a delivery fee of $9.90
For orders with a value between $100 and $150, the shipping cost is lower ($4.90)
As I mentioned previously, you will benefit from free shipping as long as your order is higher than $150
Benefits – Is Ambronite Effective?
One single serving of this meal replacement shake might not always be enough when thinking about the necessary daily nutritional intake that one's organism needs.
Still, if you slightly increase this dosage (up to three scoops), the supplement becomes a solid meal substitute. For a product that is free from any added ingredients, Ambronite comes with plenty of micronutrients. Another thing I've noticed is the fact that Ambronite can sometimes be richer in nutrients than certain whole foods.
On the other hand, there is a certain unbalance when it comes to the supplement's content of vitamins and minerals. For instance, even though Ambronite comes with a high amount of vitamin K and magnesium, it is quite low in other compounds such as vitamin C.
Nevertheless, this is a very good meal replacement, especially when we compare it with other similar supplements. I do believe, though, that this product should meet all the standards that the company promotes.
What I mean is that Ambronite's manufacturer claims their shakes contain everything your body needs which is not entirely true. Does this powder have all it takes to be perceived as a highly nutritious meal substitute? Well, I don't know if it does (I don't really think so) but it comes very close.
I have noticed certain aspects written on the label that made me question the honesty of the producing company. They say that Ambronite shakes provide Omega-3 fatty acids but, in reality, these elements are only contained by the flaxseed ingredient. Moreover, the product doesn't have any digestive enzymes or probiotics which are essential nutrients that many individuals like to consume together with their meal replacements due to these compounds' health benefits.
But let's not get carried away because I sometimes tend to be very picky. To be completely honest, all in all, judged against many other supplements, Ambronite is definitely an outstanding meal replacement.
When Should You Use Ambronite Meal Replacement Shakes?
Whenever you feel like having a quick yet healthy and nutritious breakfast to kick-start your day
When you're at the office and you want a healthy meal, or you feel like your energy levels are low, and you start craving for unhealthy snacks
Every time you are about to work out, and you want to achieve a higher endurance
Ambronite shakes also work as a completely natural and nutritious meal while traveling
This supplement is also an excellent and tasty hiking meal
How to Properly Consume Ambronite Shakes?
Preparing these meal replacement shakes is easy and time-saving. All you have to do is mix one scoop of Ambronite powder with cold water or any other organic beverage of your choice. If you want to achieve a light meal of only 160 calories, you should add one serving of Ambronite and one cup of liquid. If you want a full meal of about 400 calories, you must combine 2.5 servings of this powder with 2.5 cups of liquid.
Potential Side Effects
Generally speaking, Ambronite shakes don't have any side effects. Still, some of the ingredients included in this supplement's formula might lead to certain mild yet annoying adverse effects. For example, there are the sea buckthorn berries that might make your urine to change in both odor and color but this is totally harmless, and it cannot be prevented in any way.
Also, the high amount of chlorella that Ambronite contains provides many health benefits and works as a detoxifying agent, especially when ingested every day. However, some people have a higher risk of experiencing symptoms like diarrhea, body weakness, and an increased frequency when it comes to urination. These symptoms that resemble the ones of the flu or an upset stomach are all part of a so-called Herxheimer's reaction. It's an issue that generally lasts only a couple of weeks.
Ambronite Review – My Rating (Out of Maximum 10 Points)
| | |
| --- | --- |
| Ingredients' quality | 9.7 |
| Level of effectiveness | 8.2 |
| Taste | 7.9 |
| Cost | 8.2 |
| Total rating | 8.5 |
Ambronite Alternatives
Some consumers believe that Ambronite's price is a tad high, so they search for some similar alternatives. In my opinion, some of the best Ambronite alternatives are the following ones:
Huel– when mixed with a liquid, this powder turns into a meal replacement that is different from all other similar products. Instead of becoming a drinkable supermeal, Huel develops a thick consistency, and it is best consumed with a spoon. So, it doesn't resemble a standard protein shake. Until now, Huel products have had a bland taste, but it seems that the manufacturer has improved the formulas by adding different fruit extracts to create a better-tasting supplement;
Soylent– as the name says it, Soylent is a soy-based protein supplement that also contains a small amount of fiber as well as some fruits to make the product more delicious. However, Soylent is not an organic meal replacement which makes it a less expensive product made with cheaper oils like safflower and sunflower oil; (Read my full comparison Ambronite vs Soylent here!)
Joylent – Joylent products are now known by the name of Jimmy Joy after the manufacturing company decided it was time to rebrand their supplements. This former Joylent meal replacement is the perfect choice for those of you who prefer to purchases larger quantities of supplements at a significantly lower price. This product contains both soy and oats. Still, the majority of its health benefits are due to the flaxseed content. (Full comparison Huel vs Joylent, Read here!)
Read More:
• Ambronite Drinkable Supermeal vs Soylent Meal Replacement Drinkable Powder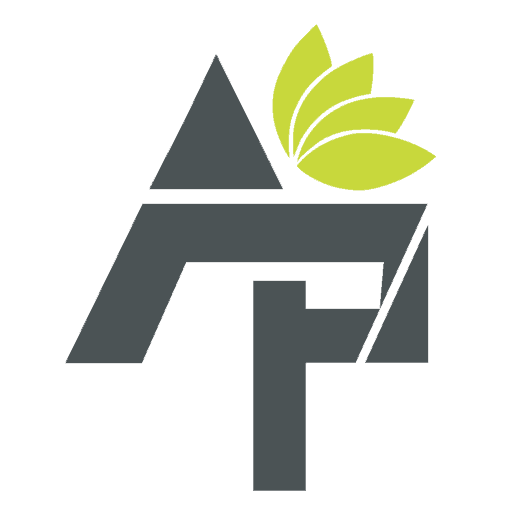 Alt Protein Team is a team of professionals and enthusiasts committed to bringing you the most up-to-date information on alternative protein, health and wellness, workouts, and all things health-related. We've reviewed a lot of products and services so you don't have to guess when you spend your hard-earned money on them. Whether you want to shed some pounds, build lean muscle or bulk, we can help you figure out what you need to do and what you need to have to achieve your goals.