In this comparison, I'll contrast the popular Athletic Greens supplement with Amazing Grass superfood powder, another best selling superfood supplement. First things first… let's discuss what makes a good superfood powder and "why" certain ingredients matter to overall health.
Fruits and vegetables are an important part of anyone's diet. Unfortunately, too many of us live on fast food, sugar, and carbohydrates, and caffeine meaning we don't consume enough fruits and veggies throughout the day so we don't receive the needed amount of antioxidants in our current nutrition diet.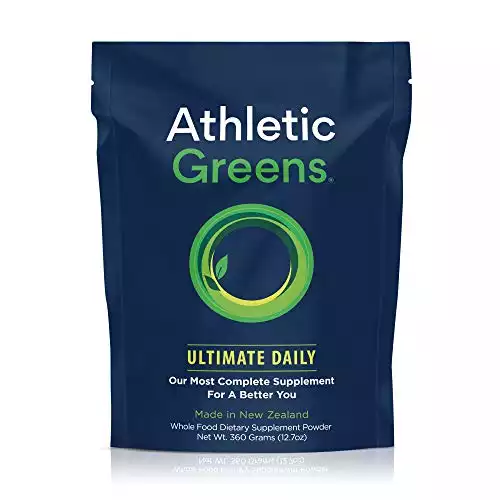 Why Are Super Greens so Important?
Fruits and vegetables contain vital vitamins and minerals, and plant-based protein to help keep our bodies healthy and running correctly. This food support our immune system, help with digestion, and keep us energized throughout the day so perhaps we won't need that 2pm pick-me-up food or snack.
Thankfully in the recent years, nutrition supplement companies have recognized that people need more fruits and vegetables in their diet and developed greens powder supplements for an extra nutrition boost. These greens powders contain "superfoods" like barley and wheat grasses and copious amounts of vitamins, minerals, and phytonutrients.
While you'll certainly find multiple options at every price point on the shelf at the health food store, not every green superfood powder are created equally or with the same ingredients. Both Athletic Greens and Amazing Grass plant-based protein are both high-quality companies with a strong customer following, lots of positive reviews, and a good reputation in the industry.
Athletic Greens Superfood Powder is Athletic Green's most popular superfood powder product and for good reason. It is a blend of 75 ingredients combined for optimal health and enhanced energy, plus the digestive enzymes it provides. Consumers have been raving about the product for years. Amazing Grass is another great company focused on producing high-quality organic ingredients products to improve your overall health using small farms across America.
Both green supplements are very similar, which makes it difficult to decide between them. So which one is the best green superfood powder? Let us take an in-depth look at each product and see which one we recommend to improve your diet and nutrition.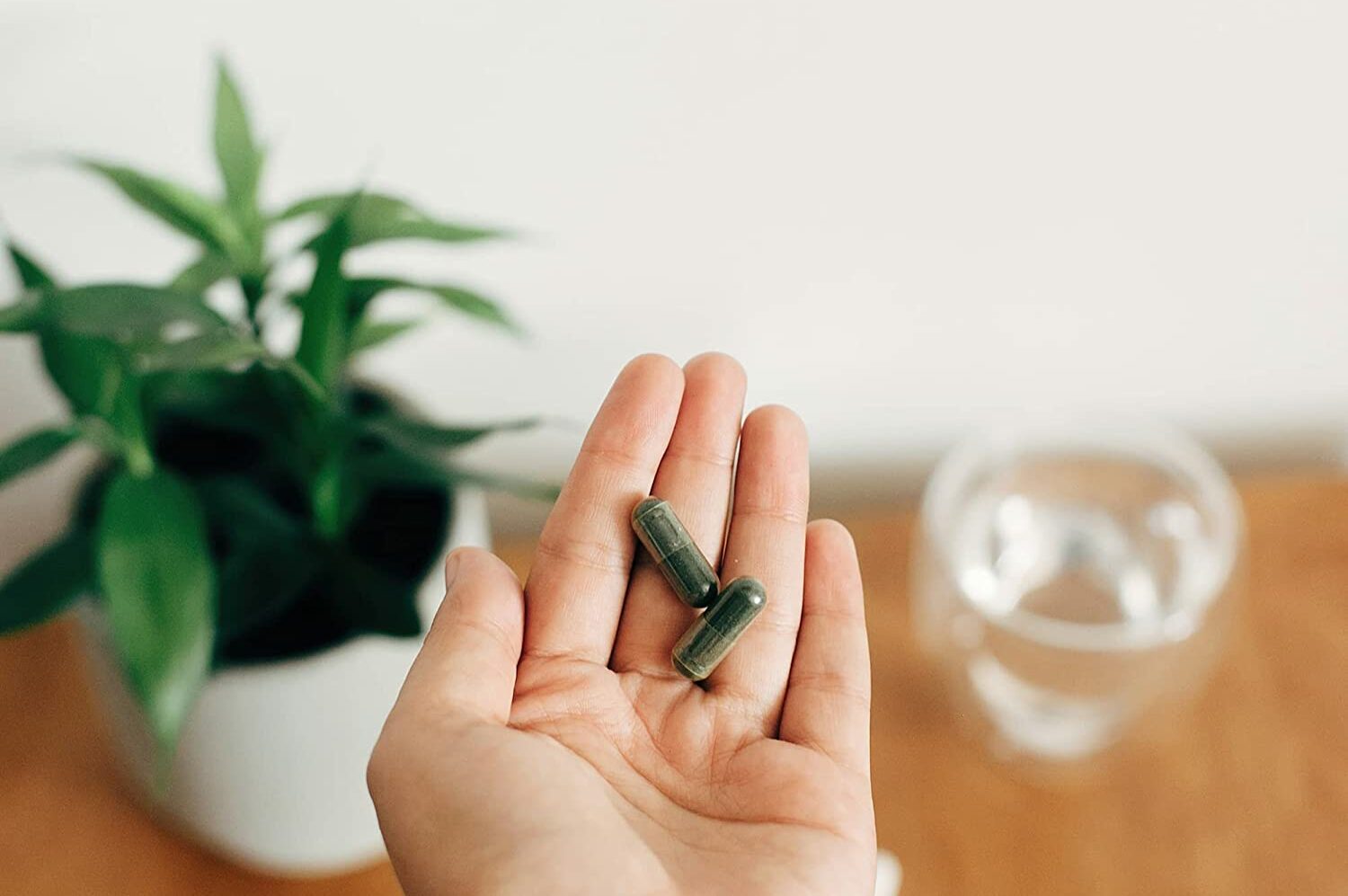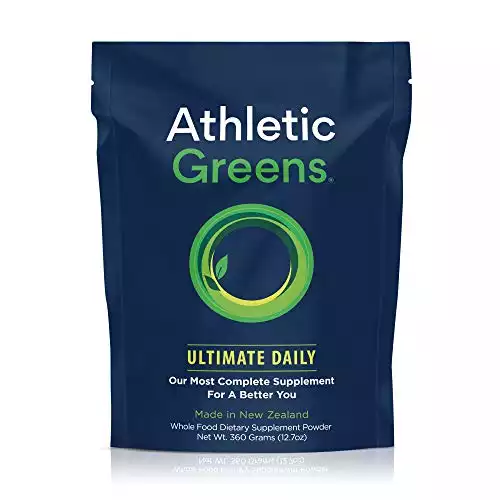 Athletic Greens SuperFood Powder is a popular greens powder supplement designed for athletes in mind and their needed green smoothies. Athletic Greens superfood powder is a New Zealand-based company dedicated to producing only the best nutritional products like their green powder formulated by research scientists and nutritionists sold at "direct from manufacturer", with amazing health benefits pricing (note: this might be an exaggeration).
75 Whole Food Ingredients: Athletic Greens superfood drink is made from 75 whole food sourced ingredients and contains probiotics and enzymes to aid in optimal nutrient absorption and digestion. Each serving contains up to 12 servings of fruits and vegetables so you know you are getting a high dose of healthy vitamins and phytonutrients.
Mostly Organic and State of the Art Processing: Athletic Greens green superfood powder uses mostly organic ingredients, or at least from high quality natural sources. The company freeze-dries all its greens ingredients to preserve their molecular structure and then cold-mill the ingredients into a powder. Many companies often hot-mill their ingredients into powder, which can damage enzymes and nutrients.
GMO and Allergen Free: Athletic Greens ingredients are also GMO-free and contain no gluten, wheat, dairy, peanuts, lactose, or basically anything that could cause an allergic reaction. Although the company claims to use no sweeteners, it does use Stevia, which is listed under the herb section.
Best Tasting Greens Supplement I've Tried: I really liked the taste of Athletic Greens diet drink. Unlike some greens supplements, this superfood powder doesn't taste like dirt. The flavor is mild and pleasant in just water. But, we recommend throwing the powder into green smoothies for the best taste.
Higher Price: While Athletic Greens green powder contains a high-quality nutritional profile and tastes good, it, unfortunately, is priced out of too many people's budget. A 30-day supply will set you back about $105.00 a month (

see here for latest pricing

). That's about $3.50 per serving. It is one of the most expensive green supplements per serving on the health food store shelf. Is this green drink worth it? It really depends on you. UPDATE: We also now have a special promo code to save 20% off here using code "ALTPROTEIN".
Pros of Athletic Greens SuperFood Powder
The green drink uses only high-quality natural ingredients from whole food sources
Good flavor and texture
Their green powders is high in vitamins, minerals, and antioxidants for a better nutrition
Cons of Athletic Greens SuperFood Powder
The drink is very expensive at $3.50 per serving
Misleading label about using no sweeteners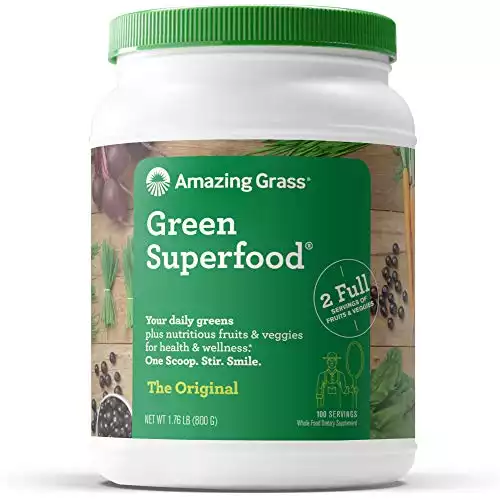 Amazing Grass Green Superfood | Amazon
Our most popular blend thoughtfully combines our alkalizing farm fresh greens and wholesome fruits and veggies with nutrient-rich superfoods for a delicious way to feel amazing every day.
Buy at Amazon.com
We earn a commission if you click this link and make a purchase at no additional cost to you.
05/01/2023 12:11 am GMT
Amazing Grass Green SuperFood drink is a popular greens powder supplement. Todd and Brandon began by mixing green drinks for their friends and co-workers and later founded Amazing Grass drink in 2002. This green powders company is dedicated to using only the highest-quality organic, non-GMO fruits and vegetables grown on small farms across America.
Diverse Nutrient Profile: Green SuperFood drink is a blend of nutritious greens, phytonutrient-packed fruits, vegetables, cereal grasses, digestive enzymes, and probiotics. Basically everything you need to increase your energy, promote detoxification, and boost your immune system.
More Texture Than Athletic Greens: I found the Green SuperFood drink to taste a bit like grass. It's a bit gritty and slightly bitter. It's not a powder you want to guzzle down in straight water. I recommend in a smoothie or yogurt with fruit for a better experience.
Not the Highest Potency: While the ingredients list is quite extensive, the company could use some higher potency on some of its ingredients. For example, you're barely getting over a gram per serving of antioxidants. It's the same for the enzymes and probiotics.
Phenomenal Price: One of the major positives about the Green SuperFood supplement is its price. Ths superfood powder is much more budget-friendly compared to the Athletic Greens drink. A 30-serving container generally retails for about $30 a tub (

check here for latest pricing

) making each serving only about $1.00. A third of the price of Athletic Greens!
Pros of Amazing Grass Green SuperFood
Budget-friendly at $1.00 per serving
Uses high-quality organic, non-GMO ingredients
Cons of Amazing Grass Green SuperFood
This green drink tastes like grass and is a bit more gritty
Could use a boost in nutritional content like antioxidants and more health benefits
The Quick Facts Comparison
| | | |
| --- | --- | --- |
| | Athletic Greens | Amazing Grass |
| Ingredient Source | Mostly organic, Natural sources | Organic, non-GMO ingredients |
| Dietary Needs | Gluten-Free, Free of wheat, dairy, peanut, etc. | Vegan, Gluten-Free |
| Cost per Serving | $3.50 (less with discount here) | $1.00 |
| Taste | Mild flavor and good texture | Grassy and gritty |
The Verdict – Which to Go With?
It really depends on what's important to you. Both organic greens powders have their pros and cons.
If your concern is mainly about quality and nutritional content in your green juice then I would recommend Athletic Greens Superfood Powder, but at about $3.50 per serving it is expensive. It's also a better choice if you will frequently be mixing with water (tastes and mixes better).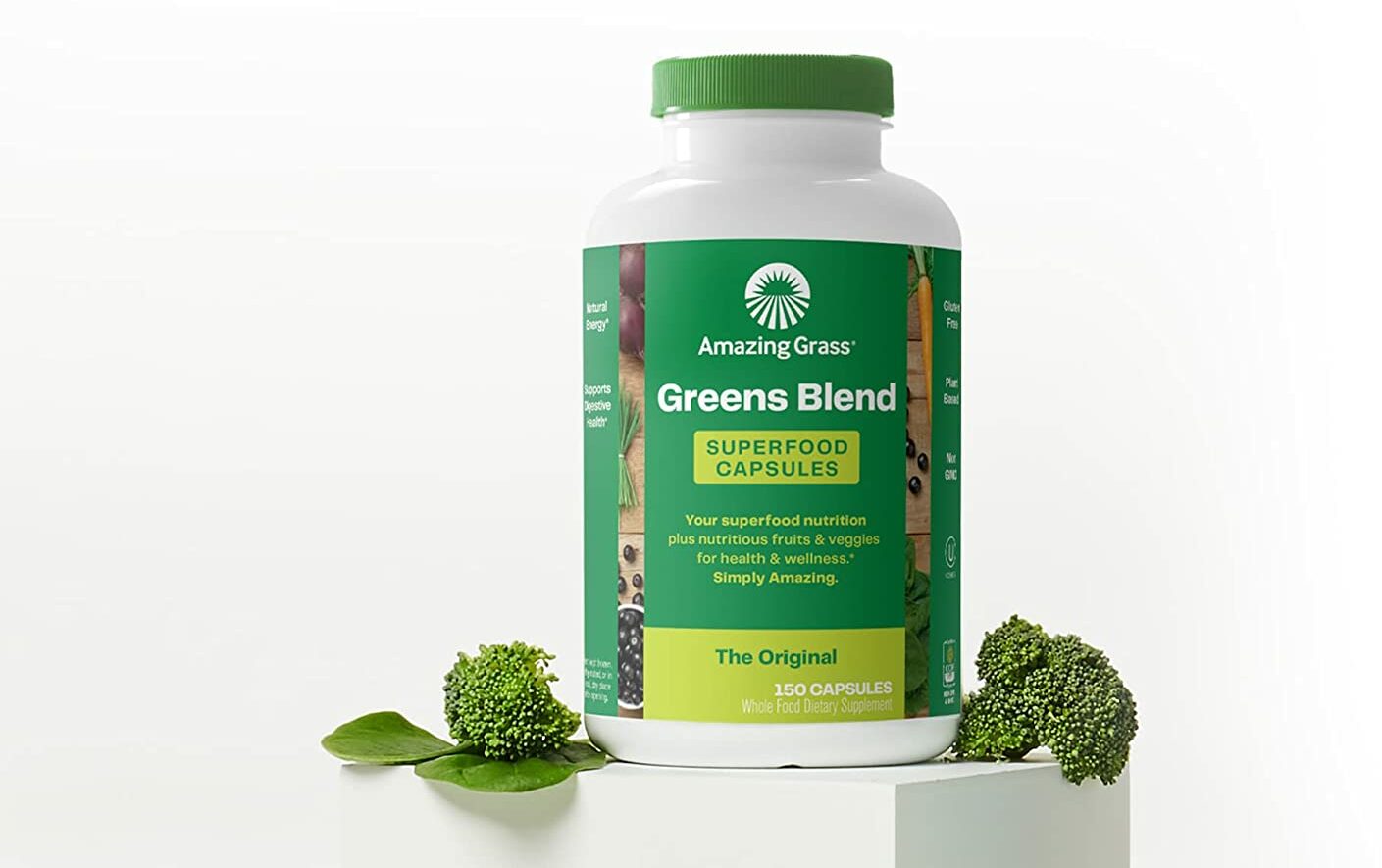 If you're on a budget like the rest of us, I'd recommend Amazing Grass Green SuperFood green drink as it is much friendlier on the wallet and is still a high quality product from a company we respect and love. If you are still on the fence, I'd try out Amazing Grass first to see if it does the trick rather than spending more up front.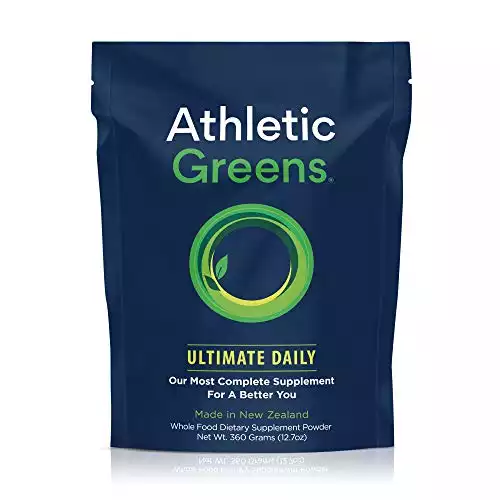 Recommended Reads: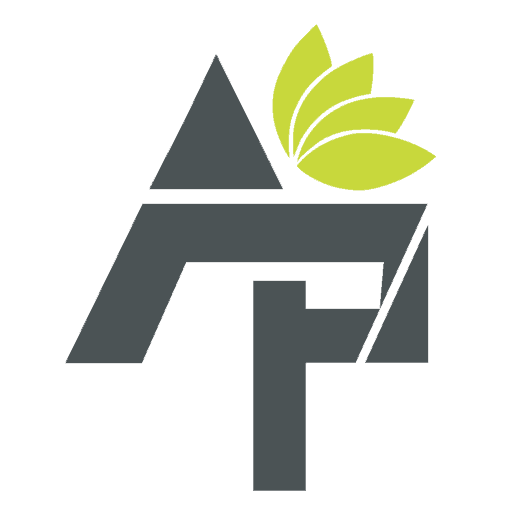 Alt Protein Team is a team of professionals and enthusiasts committed to bringing you the most up-to-date information on alternative protein, health and wellness, workouts, and all things health-related. We've reviewed a lot of products and services so you don't have to guess when you spend your hard-earned money on them. Whether you want to shed some pounds, build lean muscle or bulk, we can help you figure out what you need to do and what you need to have to achieve your goals.