Mom was right when she told us no dessert until you've eaten your vegetables. We have all gagged down peas, carrots, and broccoli just so we could get a scoop of ice cream at the end of our dinner. There is a reason our parents forced us to eat our veggies – they are good for us!
Greens are a great way to balance your body's toxicity and could aid in weight loss, plus with these products, it's never been easier to get those extra good doses of nutrition.
Bottom Line Up Front: My favorite go-to greens supplement is Athletic Greens available here, if you can afford it. Otherwise, for a less potent but more cost effective alternative, check out Amazing Grass available here.
Why Supplement with Greens?
Unlike the scoop of ice cream, vegetables have numerous vitamins and minerals that help improve our health. Multiple research studies over the years have shown that people who eat a lot of fruits and vegetables on a regular basis are more likely to live longer, disease-free lives than those who do not.
Unfortunately, in the everyday American diet, most of us do not consume enough of those healthy, disease-fighting fruit and vegetable options.
Thankfully in recent years, nutritional supplement companies have developed greens powder supplements that you can easily add to your food and drinks to help you obtain all the vital micronutrients that you need without eating bucket loads of spinach every day or taking blue-green algae supplements. Super greens are here to stay and here's why we think you are going to want to add these to your diet!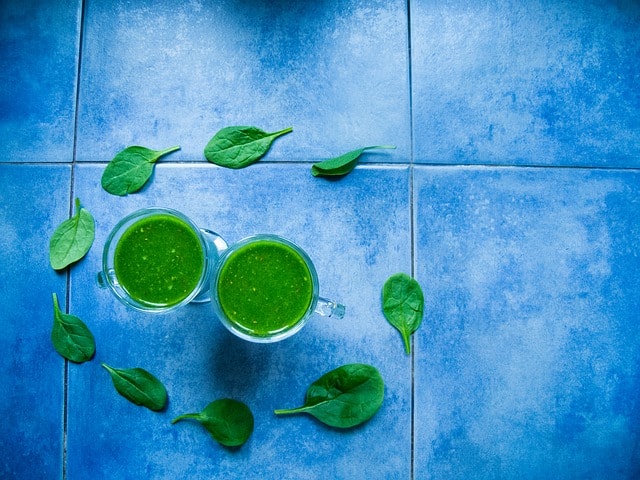 Vitamineral green powder supplements typically contain a mixture of nutrient-rich foods, often termed "superfoods," such as barley grass, wheat grass, spirulina, chlorella, legumes, vegetables, and fruits.
Supplementing with a greens powder can increase your energy, recovery time, antioxidant status, and more by providing you with all the vitamins, minerals, and phytonutrients that your body needs to function properly.
Of course, we always recommend eating your fruits and vegetables in your regular diet, but greens powder supplements can help you obtain what you might be missing in your regular diet or if you're traveling. Not every greens powder supplement is created equal, though.
Some companies and products are better than others. We tested multiple products for their nutrient content, quality, taste, and cost and here are our top green food supplements that we know you'll love.
Our Top 3 Favorite Greens Powder Supplements
Amazing Grass Green SuperFood Powder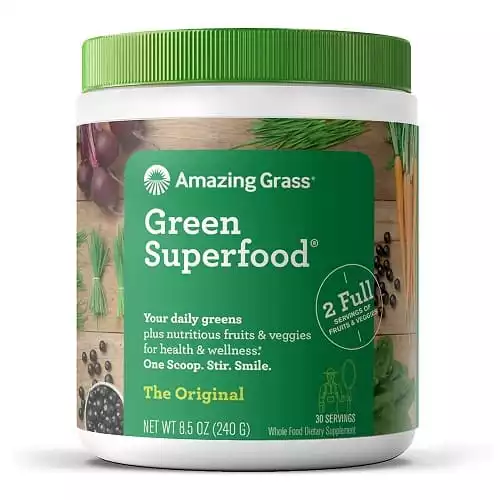 The Amazing Grass Green SuperFood Drink Powder is a blend of nutritious greens, phytonutrient packed fruits, vegetables and cereal grasses, digestive enzymes, and probiotics. Everything your body needs to increase your energy levels, promote detoxification and boost your immune system.
The powder contains a proprietary mixture of high-quality organic, non-GMO wheat grass, barley grass, alfalfa, spirulina, spinach, chlorella, and broccoli. In addition to the greens, the powder contains 668 mg of fiber, 1118 mg of a unique blend of antioxidants, and 427 mg of probiotics and digestive enzymes for optimal health.
Our reviewers loved the product because it is vegan, gluten-free, and uses only non-GMO organic ingredients. The Amazing Grass Green SuperFood Powder can be mixed with water, juice, or in a smoothie. While our reviewers loved the powder in their daily smoothies, the powder tastes good in both water and juice too.
The product claims that it increases your energy levels, and our reviewers did find that their energy levels did seem higher, especially around that 2 pm crash. The product comes in various sizes with the 17-ounce tub contains about 60 servings. The tub can be purchased online for about $30 or about $0.50 per serving. =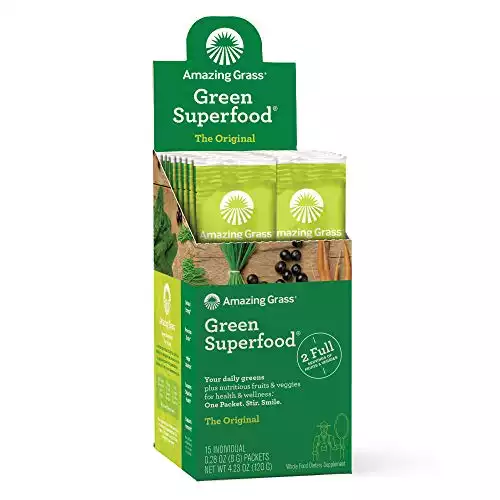 Pros of the Amazing Grass Green SuperFood Powder
Organic, non-GMO ingredients
Budget-friendly at about $0.50 per serving
Mixes well in water, juices, or smoothies
Cons of the Amazing Grass Green SuperFood Powder
Garden of Life Perfect Food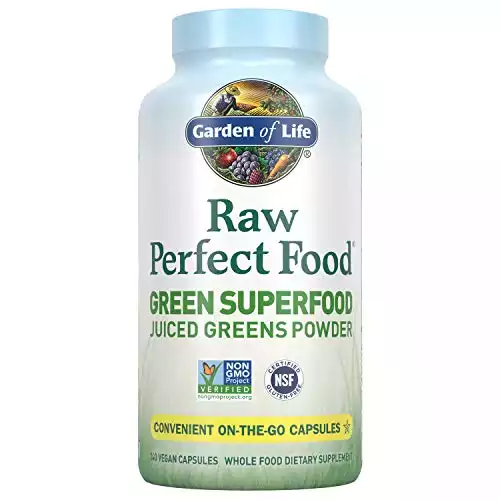 The Garden of Life Perfect Food is another greens powder supplement superfood drink packed with healthy nutrients to boost your immune system, support healthy carbohydrate metabolism, and provide the vital micronutrients your body needs to live a healthy and vibrant life.
If you are worried about genetic diseases, such as heart disease, it might be worth trying to add in some heathly greens for overall heart health. The great thing about this green powder is the ease of use.
One serving of the Perfect Food greens powder is equivalent to 140 grams of fresh grass juice. It contains spirulina to help support your immune system and cereal grass and algae juices that provide your body with a natural source of alkalizing minerals.
The vitamineral greens powder contains 45 phytonutrient-dense superfoods like barley grass, wheat grass, kelp, chlorella, and many other important nutrients. The powder also included 1 billion CFU of 10 different probiotic strains to help with digestion.
Our reviewers really liked the Garden of Life Perfect Food greens powder. It is a high-quality product containing mainly organic sprouted ingredients. However, not all ingredients are organic. Our reviewers liked that the product contains a high level of probiotics to help aid digestion.
The powder mixes well with all liquids, especially in a smoothie. Unfortunately, the major drawback of the product is its costs. A 60-serving container costs roughly $60 making it one of the more expensive options at about $1.00 per serving. =
Despite its high costs, we believe that the product tastes good and is made of high-quality ingredients ready to provide your body with all the micronutrients it needs.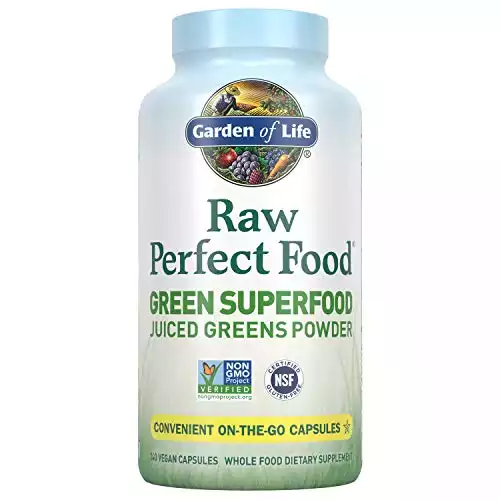 Pros of the Garden of Life Perfect Food
High-quality containing mainly organic sprouted ingredients
High level of probiotics
Great taste in water, juice, or smoothies
Cons of the Garden of Life Perfect Food
Expensive at about $1.00 per serving
Not all ingredients are organic
Controlled Labs Orange OxiMega Greens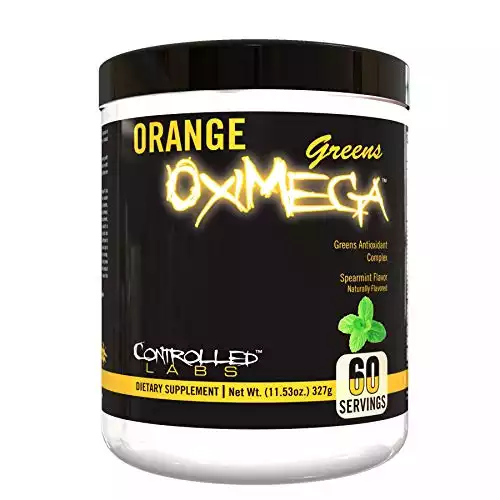 Unlike the two other greens powder supplements, the Controlled Labs Orange OxiMega Greens product is designed as a sports greens product for athletes. Their "Cardiovascular Complex" contains nitrate donor vegetables, like red beetroot, which has been shown in research studies to increase endurance, nitric oxide levels, and cardiovascular health.
Other ingredients include barley grass, wheat grass, chlorella, spirulina, spinach, and green tea extract among many others. The powder also contains a dairy-free probiotic mix, 100 mg of an enzyme mix, and 390 mg of an antioxidant complex. The product is manufactured in a USA GMP Facility, but the ingredients are not organic.
Our athlete reviewers liked this product as it is mainly designed for their special needs. The product is spearmint flavor, which received mixed reviews from our reviewers. Some liked it, while others would prefer a natural flavor that mixes better in juices and smoothies.
The Controlled Labs Orange OxiMega Greens is a budget-friendly product that definitely scores points with our reviewers. It sells online for an average of $30 for a 60-serving tub, or about $0.50 per serving.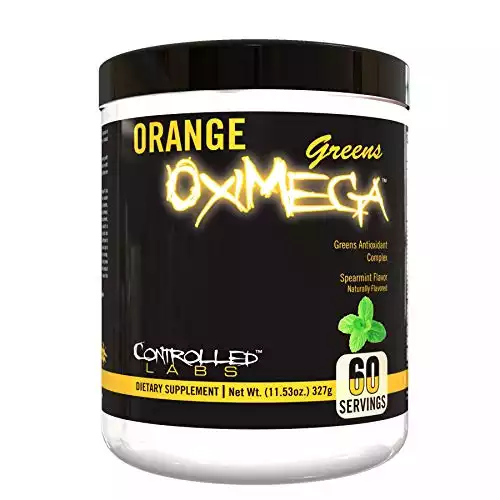 Controlled Labs Orange OxiMega Greens Spearmint | Amazon
This blend is high in natural antioxidants for enhanced performance support. With added enzymes and probiotics for maximum absorption, you can establish a strong foundation for maximum gains in the gym and in life with Orange OxiMega Greens.
Buy at Amazon.com
We earn a commission if you click this link and make a purchase at no additional cost to you.
04/30/2023 12:15 pm GMT
Pros of the Controlled Labs Orange OxiMega Greens
Budget-Friendly at $0.50 per serving
Designed for athletes
Manufactured in a USA GMP Facility
Cons of the Controlled Labs Orange OxiMega Greens
The spearmint flavor is hit or miss with reviewers
Non-organic ingredients
The Final Thoughts on All Things Greens
There are a lot of greens powder supplements on the shelves of health food stores today. It can be tough to determine which products are worth the hard earned money in your pocket. After weeding through the shelves, these are out top three greens powder supplements that we think are worth checking out today.
Athletic Greens Superfood
Athletic Greens is one of the up and coming premium greens supplements.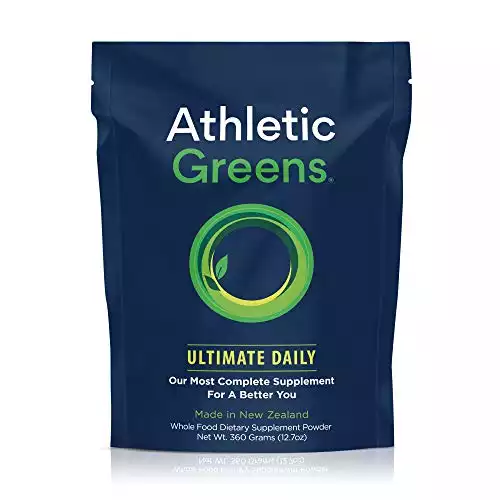 Unlike many other greens supplements, Athletic Greens actually tastes much smoother and mixes well. If you have ever been turned off by the taste or texture of a supplement, Athletic Greens might be the better option for you. Half the battle is making supplements EASY to take.
The one drawback is that it tends to be more expensive than most comparable supplements. However, I recently obtained a coupon code for 20% off. All you need to do is go to this listing and enter code ALTPROTEIN at checkout.
Pros of Athletic Greens
Works Well with Other Diets: This is a nice compliment for people with dietary restrictions or plans. It's ideal for vegan, paleo, etc…
Dense Nutrients: 8 grams of raw greens per serving provides an excellent boost.
Mixes Well: This is a huge bonus in my book. It goes down easy, making it something I actually enjoy taking every day.
Taste Good: It's not soda, but it's a LOT better than some green drinks I've tried.
Cons of Athletic Greens
Cost: The main "con" is really cost. A typical bag can retail for over $90 online. The only way I would pay for this is with a discount. Thankfully you can save 20% here.
Superior Choice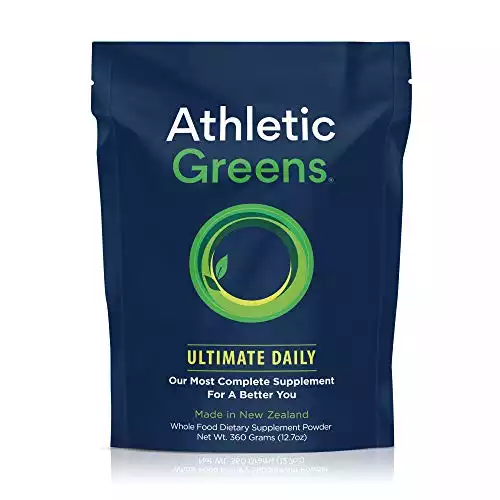 Final Take on Athletic Greens
If you can get it for the right price, Athletic Greens is one of my favorite greens supplements. Of all the ones I've tried, this one "goes down" the easiest. It actually isn't a chore to take every day. That said, be sure you utilize the discount here, otherwise, it can be pricey.
Overall Take on the Best Greens Supplement
Depending on your health and nutritional needs, all of these products could be good for you. If you're an athlete, you might like the Controlled Labs Orange OxiMega Greens powder as it is designed for athletes in mind.
Looking for a product that is organic and non-GMO? Try the Amazing Grass Green SuperFood Powder. Garden of Life is always a good choice too.
No matter what product you choose, you're choosing your health first. While we don't recommend relying too heavily on any greens supplement for your nutritional needs, getting in some green powder goodness is a smart addition to any health plan. Well that, and a cup of green tea!
While you should first eat all your fruits and vegetables like your mom taught you, a greens powder supplement can help supplement those vital micronutrients that your body needs to support your immune system, maintain energy levels, and aid in digestion.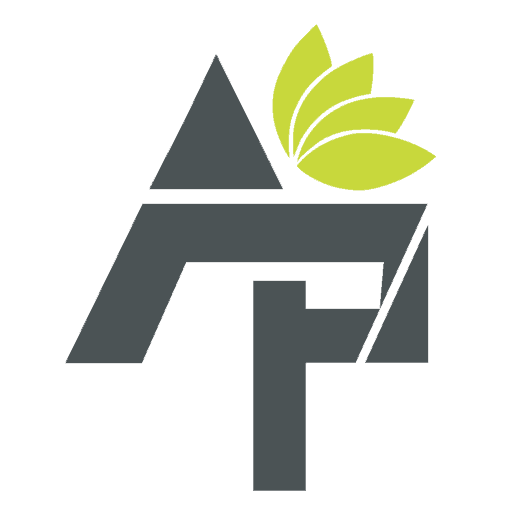 Alt Protein Team is a team of professionals and enthusiasts committed to bringing you the most up-to-date information on alternative protein, health and wellness, workouts, and all things health-related. We've reviewed a lot of products and services so you don't have to guess when you spend your hard-earned money on them. Whether you want to shed some pounds, build lean muscle or bulk, we can help you figure out what you need to do and what you need to have to achieve your goals.