I'll be honest, a year ago I didn't know "Boku supefood" existed.
Over the past few months, I've been interested in testing out different superfood drink options and super greens. I'm a HUGE fan of the juicer, and while I use it often, but sometimes I'm in too much of a hurry. If you are looking for a quick, easy, source of nutrients and minerals, enjoy my Boku Superfood Review. My personal experience should tell you if Boku super food is the supplement for you.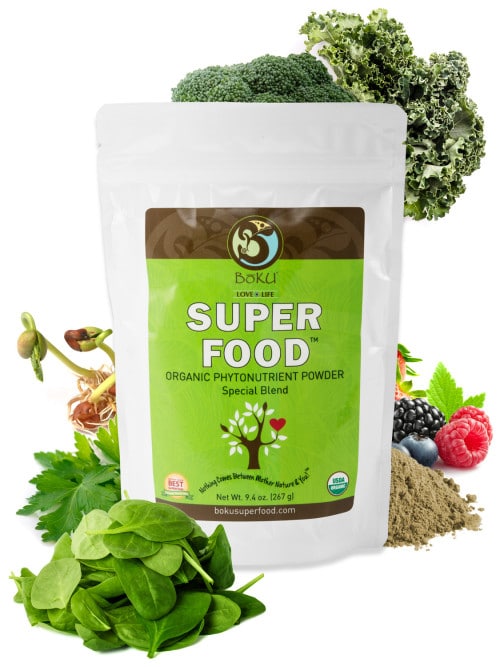 For many years, it was pretty hard to regularly find a decent superfood supplement that didn't taste horrible or have a terrible texture. I've tested out my fair share of greens supplements (see the bottom of this article for "alternatives") but was pretty stoked to test out Boku.
So, I reached out and (full disclosure) received some review samples! I actually wasn't expecting this and was more interested in connecting with the brand managers, so this was pretty cool!
The Boku Superfood Powder stands out in my mind for two main reasons.
First, the ingredients are among the most allergen and environmentally conscious in the industry. It's certified Organic, Non GMO, Fair Trade, with no soy, dairy, or wheat (gluten free).
It's also produced in small batches, meaning that there isn't the mass produced processed side effects that are common in so many supplements. In effect, this allows them to adjust quickly to make improvements without dumping lower quality product on the market. It also means that the time from harvesting to consumption is much shorter.
Second, Boku Superfood is easy on the taste buds. Some green food supplements are gritty and taste bitter, not Boku. They seem to have found the right balance between something that mixes well, provides plenty of nutrients but doesn't leave a bad after taste.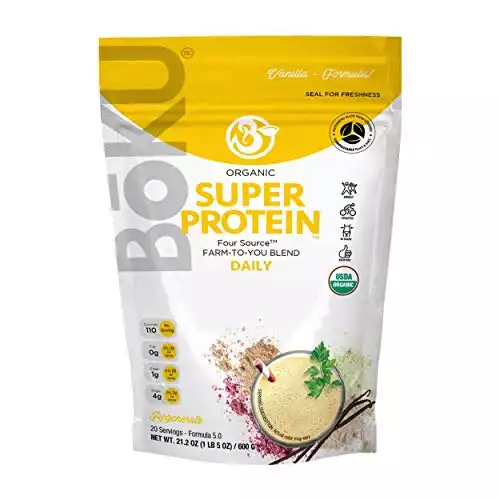 BōKU Organic Super Protein | Amazon
Make a great vanilla protein shake with BōKU Organic Super Protein Vanilla delivers 19 grams of protein per serving. It has all essential amino acids to fuel your body, keeping you strong and active. Each 21.2 oz package contains 20 servings.
Buy at Amazon.com
We earn a commission if you click this link and make a purchase at no additional cost to you.
The Pros and Cons of Boku SuperFood
Every supplement I test generally has some "pros" and "cons" and some health benefits. While I'm a big fan of Boku Superfood, I still found a few on both sides worth mentioning.
Pros
Can be Consumed with just Water
I definitely recommend adding it to smoothies and shakes, but it's fine to stir mix into water. There will still be some small particles floating, but it mixes and goes down easier than many competing supplements. This is perfect for me because sometimes I'm in a rush and don't have time for my smoothies.
Diverse Mushroom Blend
It's rare that you find a superfood supplement with more than a handful of mushroom varieties. Boku has 14 different blends. This is unprecedented and leverages the wisdom of Chinese medicine. I haven't found a greens supplement yet with this kind of mushroom variety.
Diverse Fruit Blend
15 different fruits is a very good sampling of the core groups that you want from a superfood supplement. You'll get many of the standard berries, as well as more exotic fruits like hawthorn berry, goji berry, and lucuma fruit.
Lots of Sprouted Veggies
The "super sprouts" are some of my favorite aspects of the Boku blend. You get 8+ different sprouted veggies included harder to find ones like red clover sprouts. Sprouts have been proven to be much more potent than fully grown veggies, meaning this blend packs a powerful punch.
Small Batch Processed
At first I was a bit skeptical of this feature. Why does it matter? Well, the more I researched the more I liked it. Unlike mass produced supplements, small batch processing means better attention to detail and generally "fresher" ingredient list (from farm to table). Maybe it's not a game changer, but this is probably a trend to watch for green supplements in the future. Maybe that's what makes it nutrient dense as well.
Sweetened with Maple Syrup
Personally, I think this is a pretty innovative sweetener to use. I haven't seen it done elsewhere, but using Vermont maple syrup to cut the bitter edge provides the perfect balance. Some might prefer stevia or other sugar substitutes, but I'm of the opinion that you can't really "trick" the body without side effects. Maple syrup is a smart natural sugar substitute that separates Boku from the competition. It's still a green drink, but at least it has enough sweetness and flavor.
Cons
No Wheat Grass Present
If you like wheat grass, you might be disappointed. Boku uses Barley grass instead. However, these two are nearly identical in terms of nutrient profile. While wheatgrass tends to be sweeter, barley grass is a tad more bitter but also happens to be easier on the digestive track.
Only 9 Grams Per Serving
I find myself adding two scoops to most of my drinks because 9 grams of superfoods is a bit on the low side. This – in effect – drives up the cost a bit (see below), but on the flip side can be a great way to ease into a greens diet and slowly scale up.
Can be a bit Pricey
It's certainly not the most expensive superfood supplement out there, but it also isn't the cheapest. It's not as inexpensive as Amazing Grass (which I've reviewed here), but it's much less expensive to try a smaller pack than something like bulk ordering Athletic Greens (full review). Generally, Boku is roughly equivalent in price to the Amazing Grass superfood product line.
Great Affordable Alternative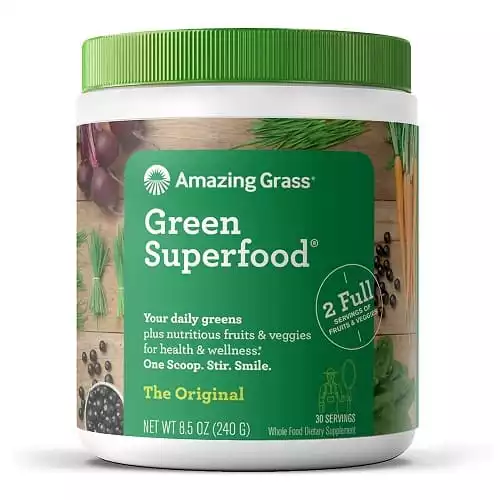 Amazing Grass Green Superfood | Amazon
Our most popular blend thoughtfully combines our alkalizing farm fresh greens and wholesome fruits and veggies with nutrient-rich superfoods for a delicious way to feel amazing every day.
Buy at Amazon.com
We earn a commission if you click this link and make a purchase at no additional cost to you.
05/01/2023 12:35 am GMT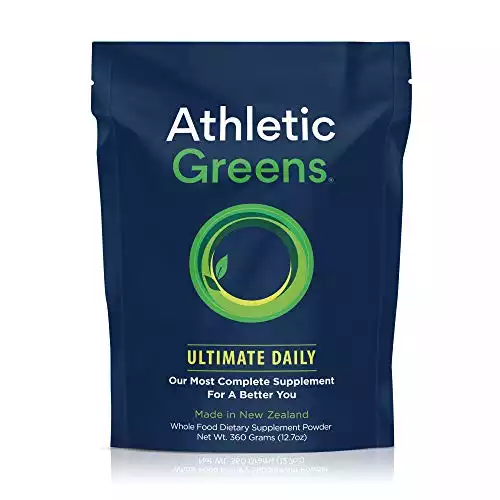 Athletic Greens Ultimate Daily | Amazon
Athletic Greens Ultimate Daily is an all-in-one health drink with 75 vitamins, minerals, and whole food-sourced ingredients to help support your body's nutritional needs across multiple critical areas of health, including energy, immunity, recovery, gut health, digestion, hormonal and neural support, and healthy aging.
Buy at Amazon.com
We earn a commission if you click this link and make a purchase at no additional cost to you.
Boku Alternatives – What About the Competition?
Talk is cheap, that's why I always like to stack up against the key facts in a simple comparison table. Check it out:
Best Tasting Alternative?
As you can see from the table above, Organifi might not offer the most complex formula, but by using monk fruit and a hint of mint it's the green drink I found to be most palatable. As I often teach to my fitness students, a diet or exercise regimen only works if you follow through every day.
More Affordable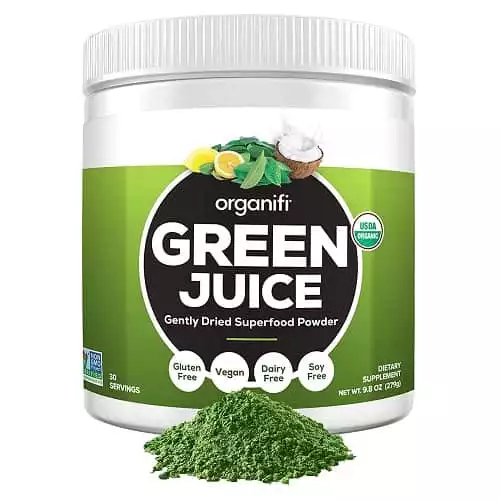 The fact that Organifi is smooth (no real texture or particles) and doesn't taste like dirt means that you may require less motivation to actually take it every day. For most people, that's the key part. Consistency. Organifi makes it easy.
Only problem? It's over 2x more expensive than Boku per serving with about half the superfoods. For a good compromise of price and taste, you might want to check out Athletic Greens to see if they have any active promos right now.
Alternative with the Most Bang for your Buck?
Orgain is perhaps best known for their protein supplements, but if you are looking for variety of fruits and veggies, Orgain Superfood Green Powder has it. Based on my analysis it has the most super fruits and veggies of any (including Boku). It also has 7 grams of fiber, meaning it will help you feel full and stave off hunger.
It doesn't have the advanced probiotics and enzymes of some others, but the bi0-variety of ingredients should still help improve digestive health. The main downside is that it's a bit more expensive than Boku, but you can check out the latest pricing.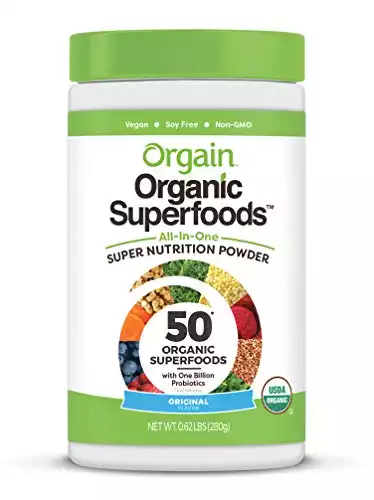 Orgain Organic Green Superfoods Powder | Orgain
Ideal for healthy, on-the-go nourishment for men, women, and kids. Whether you are a busy professional, mom, dad, athlete, or student, this is perfect as an antioxidant boost and an addition to your meal replacement shakes or pre and post-workout drinks.
Check Price
Buy at Amazon.com
We earn a commission if you click this link and make a purchase at no additional cost to you.
FAQs about Boku Superfood
Question: Does the Boku Superfood supplement really work?
Answer: Yes. The Bok Superfood is a supplement that should be taken when on a specific diet, as it will provide all the essential nutrients the body needs, and the best part is that the supplement has a great taste in case you don't want to mix it with other ingredients.
Question: Can you mix superfood powders like Boku Superfood?
Answer: Yes, you can mix superfood powder with other ingredients you would regularly put in a smoothie, and then continue increasing the amount of powder you put from 1 scoop to 3 scoops after awhile, so you will have a meal replacement in a smoothie.
Question: Are superfood powders really worth it?
Answer: Superfood powders are really worth it when you don't have a lot of time for preparing a whole meal, and when you can't make a salad or take the recommended portion of fruits a day.
Final Recommendation – Yea or Nay?
It might not offer the most in any one category, but it's very well balanced with no major drawbacks. What Boku gets right is a superior small batch process and quality sourcing. The quality of ingredients is just as important as the diversity. They don't just throw in random ingredients to get their ingredient count up.
In particular, the unique mushroom blend sets it apart from any of the competition.
Overall, I was very impressed with Boku Superfood as a nutrient dense green drink. It is a very competitive offering that happens to be priced among the lowest (based on cost per serving) of any greens supplement that I've tried.
Bottom Line: I still prefer the flavor and texture of my go-to Athletic Greens here, but Boku is a great backup to have for on-the-go (or just a break from the usual routine).
Disclaimer
The information contained on www.altprotein.com website (the "Service") is for general information purposes only.
Alt Protein assumes no responsibility for errors or omissions in the contents on the Service.
In no event shall Alt Protein be liable for any special, direct, indirect, consequential, or incidental damages or any damages whatsoever, whether in an action of contract, negligence or other arising out of or in connection with the use of the Service or the contents of the Service. Alt Protein reserves the right to make additions, deletions, or modification to the contents on the Service at any time without prior notice.
Alt Protein does not warrant that the Service is free of viruses or other harmful components.
Fitness disclaimer
The Service offers health, fitness and nutritional information and is designed for educational purposes only. You should not rely on this information as a substitute for, nor does it replace, professional medical advice, diagnosis, or treatment. If you have any concerns or questions about your health, you should always consult with a physician or other health-care professional.
Do not disregard, avoid or delay obtaining medical or health-related advice from your health-care professional because of something you may have read on the Service. The use of any information provided on the Service is solely at your own risk.
You can also review our Editorial Integrity Policy.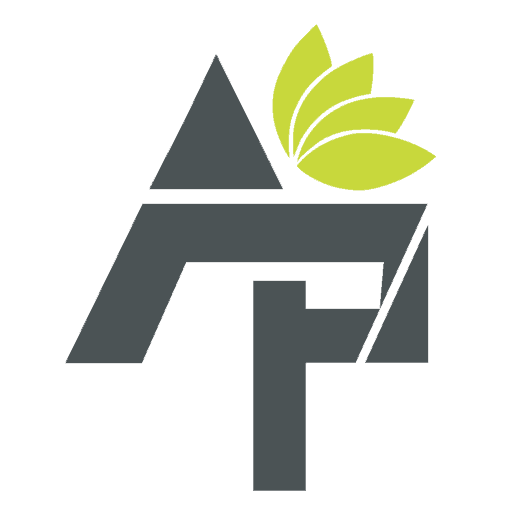 Alt Protein Team is a team of professionals and enthusiasts committed to bringing you the most up-to-date information on alternative protein, health and wellness, workouts, and all things health-related. We've reviewed a lot of products and services so you don't have to guess when you spend your hard-earned money on them. Whether you want to shed some pounds, build lean muscle or bulk, we can help you figure out what you need to do and what you need to have to achieve your goals.