We all know that being healthy requires eating plenty of fruits and vegetables and receive all the vitamins and minerals needed. That's the healthiest way to fuel our bodies with minerals, vitamins, and other essential nutrients, by getting them from whole foods like organic greens. However, people nowadays aren't able to consume the right amount of these elements and the reasons are plenty. So, they have to rely on green supplements to fulfill their nutrient needs.
Both Organifi and Athletic Greens are very popular brands of superfood green powders. In today's article, you will discover a comparative review of these two amazing grass green superfood supplements.
Superior Choice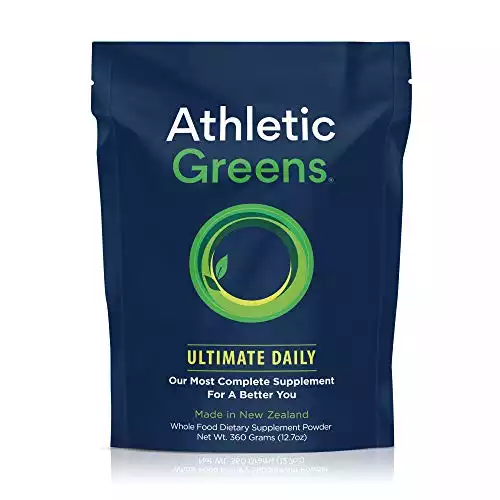 More Affordable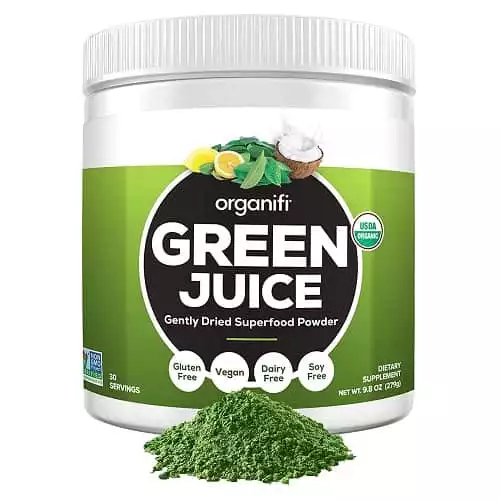 Athletic Greens vs Organifi – What Are They?
Athletic Greens
This is a popular green superfood shake which contains no less than 75 different ingredients that are grouped into four categories: nutrient-dense elements, alkaline ingredients, natural extracts (including antioxidants and herbs), and a raw superfood complex like organic greens.
What is even better is that most of these compounds are organic. According to numerous people, Athletic Greens amazing grass green juice is one of the few powdered supplements that actually have a good taste.
The green drink is supposed to supplement the lack of vitamins and minerals that many individuals deal with. Moreover, it detoxifies your organism, balances your hormonal level, lowers blood sugar levels, and improves your immune system.
Organifi
Organifi green superfood blend is a strong competitor of the Athletic Greens shake. It is also a superfood dried blend that can be easily transformed into a refreshing beverage.
Like the supplement presented above, Organifi green drink also includes organic ingredients in its formula. All the juice and extracts that for this unique mix are gently dried to preserve their qualities and to promote health and wellness.
Organifi green juice powder is a great alternative for those of you who are vegans or who are searching for a non-GMO superfood supplement. You will be pleased to know that this shake is free of potentially-allergenic elements such as soy or gluten.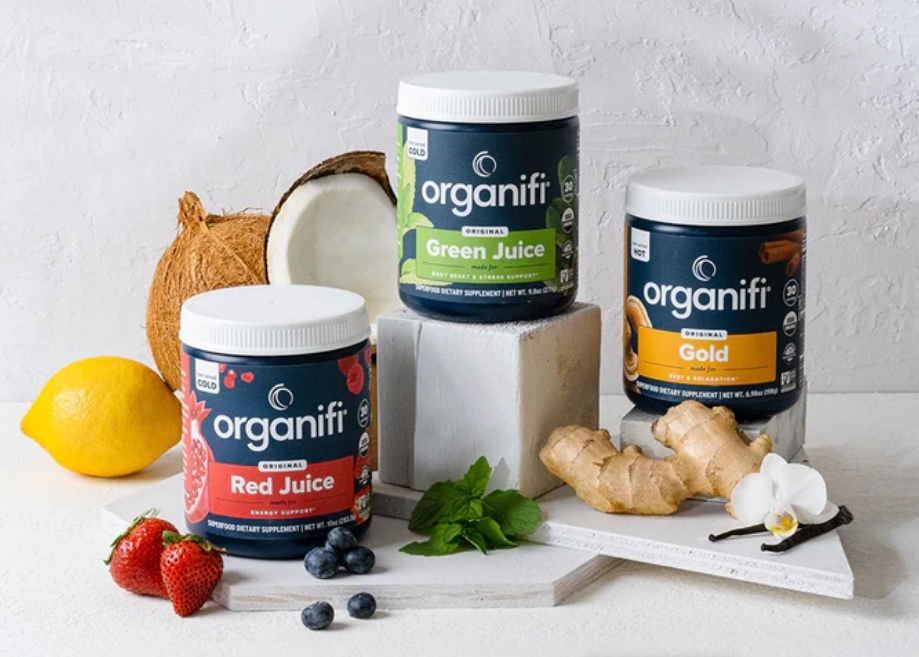 Who Made Them?
Athletic Greens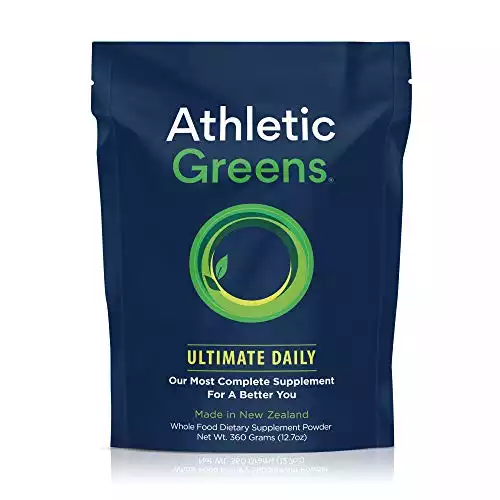 Athletic Greens green juice powder is manufactured in the United States by the company with the same name as the product.
They have been making their own dried superfood powder since 2009. The green superfood company is recommended and supported by wellness experts like Michael Gervais, Tim Ferris, and many others (still, this might be nothing more than just endorsed advertising).
I'm talking about a remote company that has employees all over the world in places such as North America, Europe, South America, Asia, and Australia. Their main focus is to improve their clients' overall health. Athletic Greens is located in Las Vegas, Nevada.
Organifi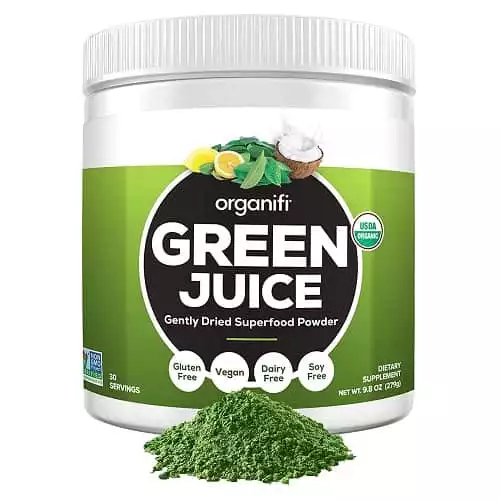 Organifi is produced and marketed by FitLiveTV, a company which was launched by Drew Canole. He is known for providing a wide range of fitness-related products and services.
Still, I wonder how trustworthy the manufacturer really is because the company that produces Organifi has used certain questionable marketing tactics. One important example that comes to mind is the claims they have published on their website.
According to them, Organifi products were featured on several popular networks like Fox, Dr. Oz, NBC, and the LA Times. Still, I did some more in-depth research and I didn't find any proof or third-party verification that confirms these appearances.
Another thing that bothers me is what the producer claims about their Organifi brand. According to them, this is the best tasting superfood on the market but there's no actual information in the digital environment regarding this statement.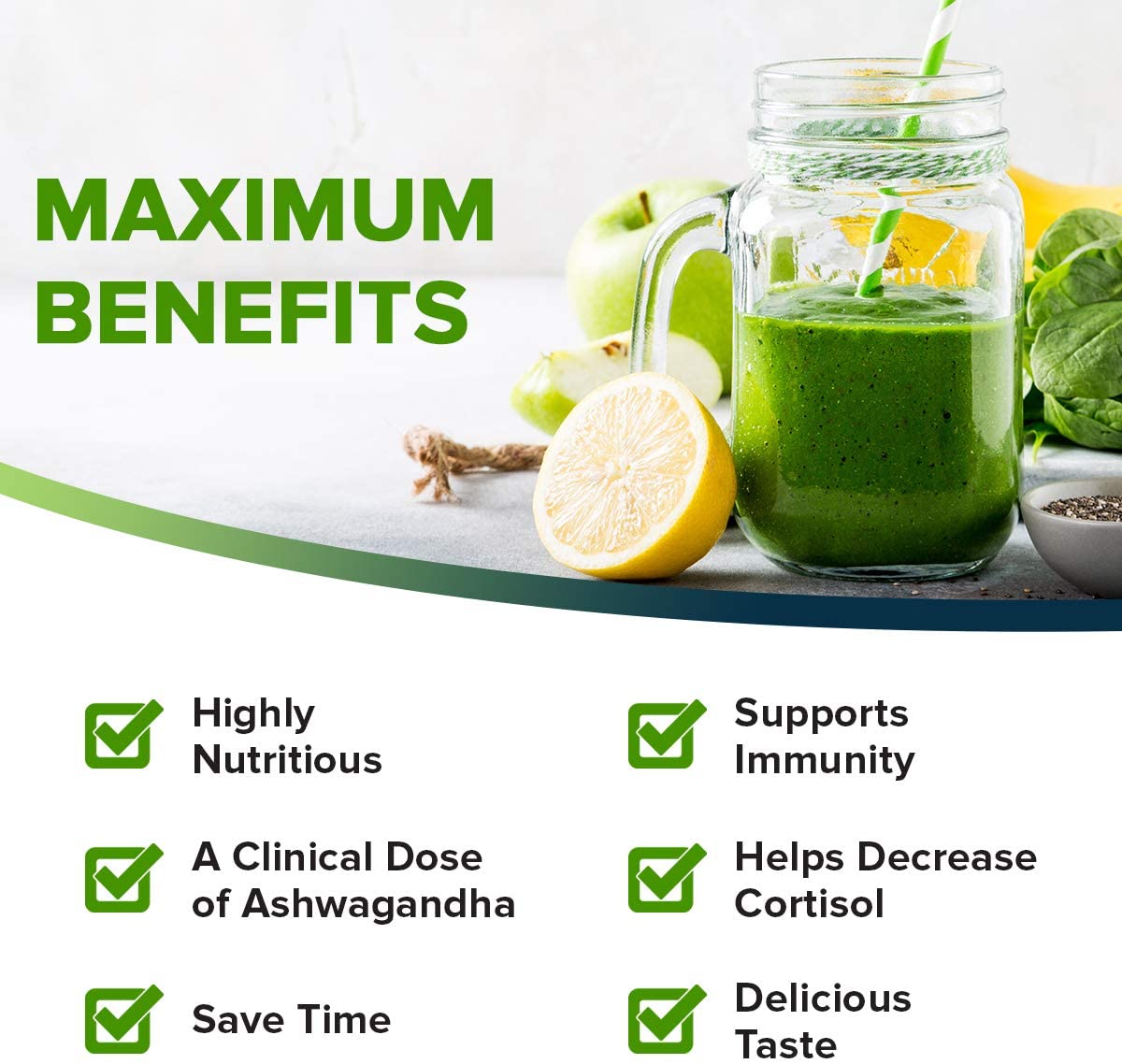 Ingredient Profile
Athletic Greens
The Athletic Greens formula is comprised of more than 70 premium ingredients that are all natural. They are sourced from herbs, mushrooms, and greens and one can easily divide them into four main categories:
Superfoods – broccoli, chlorella, spirulina, wheatgrass, etc.;
Probiotics and one prebiotic – fructooligosaccharide (this is the prebiotic), Bifidobacterium bifidum, and Lactobacillus acidophilus for a great digestive health;
Mushrooms and digestive enzymes – shiitake mushrooms, reishi mushrooms, herbs, etc.;
Antioxidants and herbs – pea protein, milk thistle, green tea extract, etc.
Superior Choice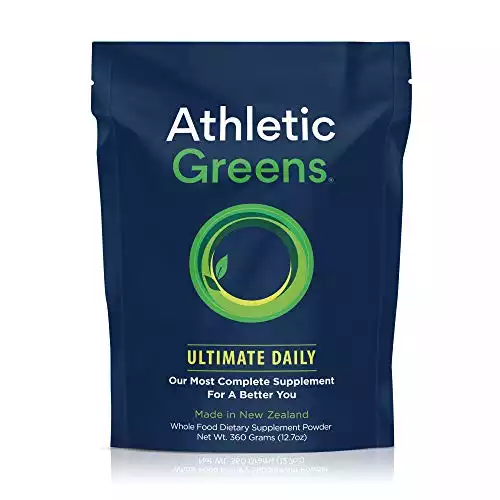 An In-Dept Look at the Most Important Ingredients
Spirulina – these blue-green algae are totally safe to consume and they can be easily used as a whole food as well as a dietary supplement. It has positive effects in cases of allergic rhinitis and it is able to lower one's cholesterol level;
Ashwagandha – this plant has been used as an Ayurvedic natural treatment for centuries and it is said to lower fatigue and stress while also improving one's focus and concentration;
Coenzyme Q-10 – antioxidants are usually produced in your organism in a natural way but supplementing them is beneficial, especially after a certain age. They are vital for basic cell function. Moreover, these elements prevent cardiovascular conditions, lower high blood pressure, and prevent eye diseases;
Pea protein isolate – I like that the company replaced soy protein with pea protein isolate because this is a non-GMO ingredient. It is an excellent protein source for both vegans and vegetarians. Pea protein promotes lean muscle mass and speeds up the recovery process;
Wheatgrass – several studies have shown that this compound is effective in many cases of cancerous diseases and it also works as a prevention method. It will boost your immunity and will fight oxidative stress;
Green tea extract – the antioxidant effects of green tea are impressive and they benefit your heart, brain, and liver while also improving one's general health. Green tea also lowers the risk of coronary health issues and might help you lose weight.
Athletic Greens protein powder is free of potentially harmful or allergenic ingredients. For instance, it doesn't contain gluten, dairy, lactose, yeast, wheat, salt, preservatives, cholesterol, artificial colors or flavors, dextrose, and others.
Organifi
Organifi greens powder is made from two main blends: superfoods and alkaline greens blend. Let's discover more about each of these two groups of ingredients:
Superfood blend – is made from organic red beet, coconut water powder, organic turmeric, and Ashwagandha;
Alkaline Greens blend – this mix contains chlorella, moringa, wheat grass juice powder, matcha green tea, wheat grass, and spirulina. All these compounds are 100% organic.
More Affordable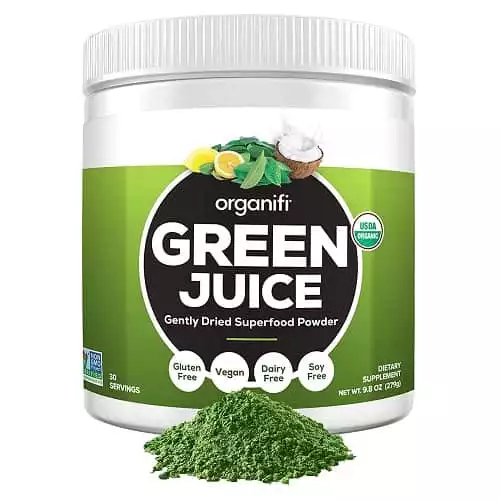 An In-Dept Look at the Most Important Ingredients
Organic coconut water – this ingredient is rich in potassium so it has the power to clean your kidneys;
Turmeric – I am sure you have already heard that turmeric has plenty of health benefits. For instance, it has both anti-inflammatory and antioxidant properties;
Matcha Green Tea – this ingredient's mix of epigallocatechin and gallic acid works as a powerful antioxidant agent and it lowers your appetite;
Lemon – its alkaline properties will balance your blood sugar levels while also reducing your appetite;
Moringa – it will prevent diabetes and heart conditions. It is also said to strengthen your body cell walls;
Beets – this ingredient's high concentration of folate and manganese has the capacity of lowering the risks of heart-related conditions.
Nutritional Values – a Comparative Overview
Who Should Consume These Products?
Athletic Greens
This supplement can be consumed by anybody who wants to feel good and look good. So, if you want to improve your health and probably lose weight, this superfood powder might be the solution you were looking for. It is especially recommended for those who don't like to include a lot of veggies and fruits in their daily diets.
Athletic Greens isn't only good for professional athletes but also for students who want to boost their concentration ability, and, basically, for anyone in general who is concerned about their overall well-being. The product is approved and certified by the FDA which makes it safe for human consumption.
One important aspect that you should be aware of is that Athletic Greens superfood also suits the lifestyle of both vegetarians and vegans because it doesn't contain eggs, dairy, or other animal products.
Organifi
Organifi is intended for all those of you who want to consume more superfoods in their daily diet and lead an overall healthier life. According to the manufacturer, unlike other similar supplements, this is not a meal replacement.
Therefore, you shouldn't substitute your veggie and fruit intake with this green powder. Put simply, Organifi is a nutritional supplement that offers your organism a higher amount of nutrients.
Superior Choice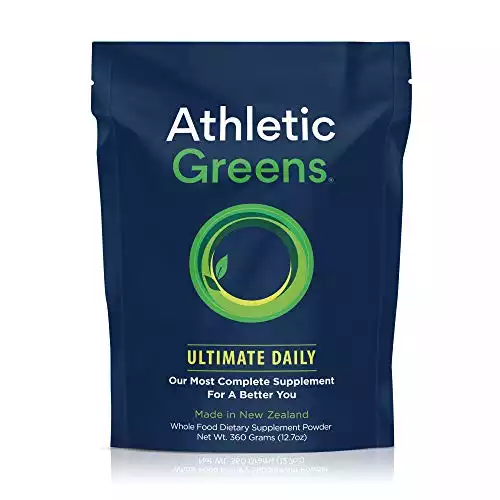 More Affordable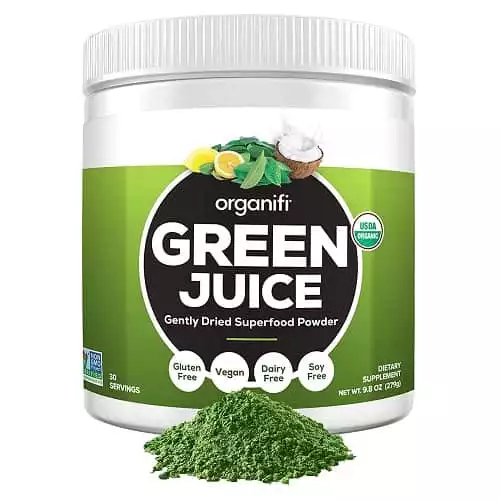 How Do These Powders Work?
Athletic Greens
The company that markets the Athletic Greens supplements claims their product focuses on several specific targets, in terms of benefits: boosted energy, improved health and immunity, better-looking body, and a shift in your mood which will make you feel happier and less stressed or fatigued.
The natural superfoods included in the powder's formula are known for increasing energy levels. They are rapidly absorbed by the body which seems to make consumers enjoy almost instant effects.
Unlike Organifi, Athletic Greens also contains enzymes and probiotics which, in my opinion, are big pluses for your divestive health. This way, you will definitely increase the consumption of all the nutrients that every organism needs. Simply put, you will benefit from a higher vitality and consistent health.
The special probiotics that this supplement provides will flush your body's toxins right out and they will improve your immunity. It is just like a domino effect: once your body gets healthier and feels better, your mood will also improve considerably and you will be happier, more energetic, and you won't experience as much anxiety as before.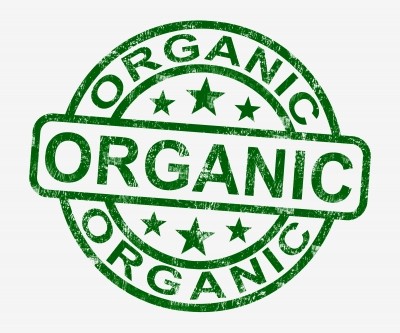 Organifi
Organifi superfood supplement works by offering your body a nutrition boost. It is rich in minerals and vitamins so your organism will know exactly how to properly use these nutrients to fuel all its organs.
One aspect that I am not happy about is the fact that Organifi doesn't contain digestive enzymes and probiotics which are both essential compounds that support a healthy lifestyle. What's even worse is that most of this product's competitors do have these ingredients in their formulas which are responsible for a healthy metabolic system.
So, for this reason, you could say that Organifi is less effective than Athletic Greens, especially when you take into consideration all the benefits that probiotics bring in helping your digestion and promote good gut bacteria. On the other hand, this green juice is said to improve the way your skin looks and detoxify your body due to its antioxidant content.
How to Use Them
Athletic Greens
This supplement must be used according to your age and weight. Adults who weigh less than 170 lbs should consume approximately 12 grams of powder per day and mix this amount with around 8-9 ounces of water.
On the other hand, athletes, very active people, and adults who weigh more than 170 pounds should take two servings per day, combined with the same amount of water mentioned before. It is important to take these servings before meals, on an empty stomach.
Organifi
The usual serving size is a tablespoon of the Organifi powder that must be dissolved in water or any other beverage of your choice. I prefer to add it to my smoothies sometimes for that extra kick.
The powder doesn't change the taste of the meal or beverage you add it to so you can even include a small amount in your breakfast cereals or oatmeal. Still, a few consumers have complained that they tried adding this powder in their meals and the final result wasn't that good. So, I guess you should feel free to experience in any way you want as long as you don't add too much powder.
How Much They Cost
Athletic Greens
You can purchase this supplement directly from the company's website or on Amazon. On this second option, a supply that will last you for an entire month costs around $97 and the shipping fee is included in this price.
On the manufacturer's website, it is best to become a monthly subscriber if you want to benefit from a significant discount which lowers the final price to only $77 per month. Check out the latest rates here!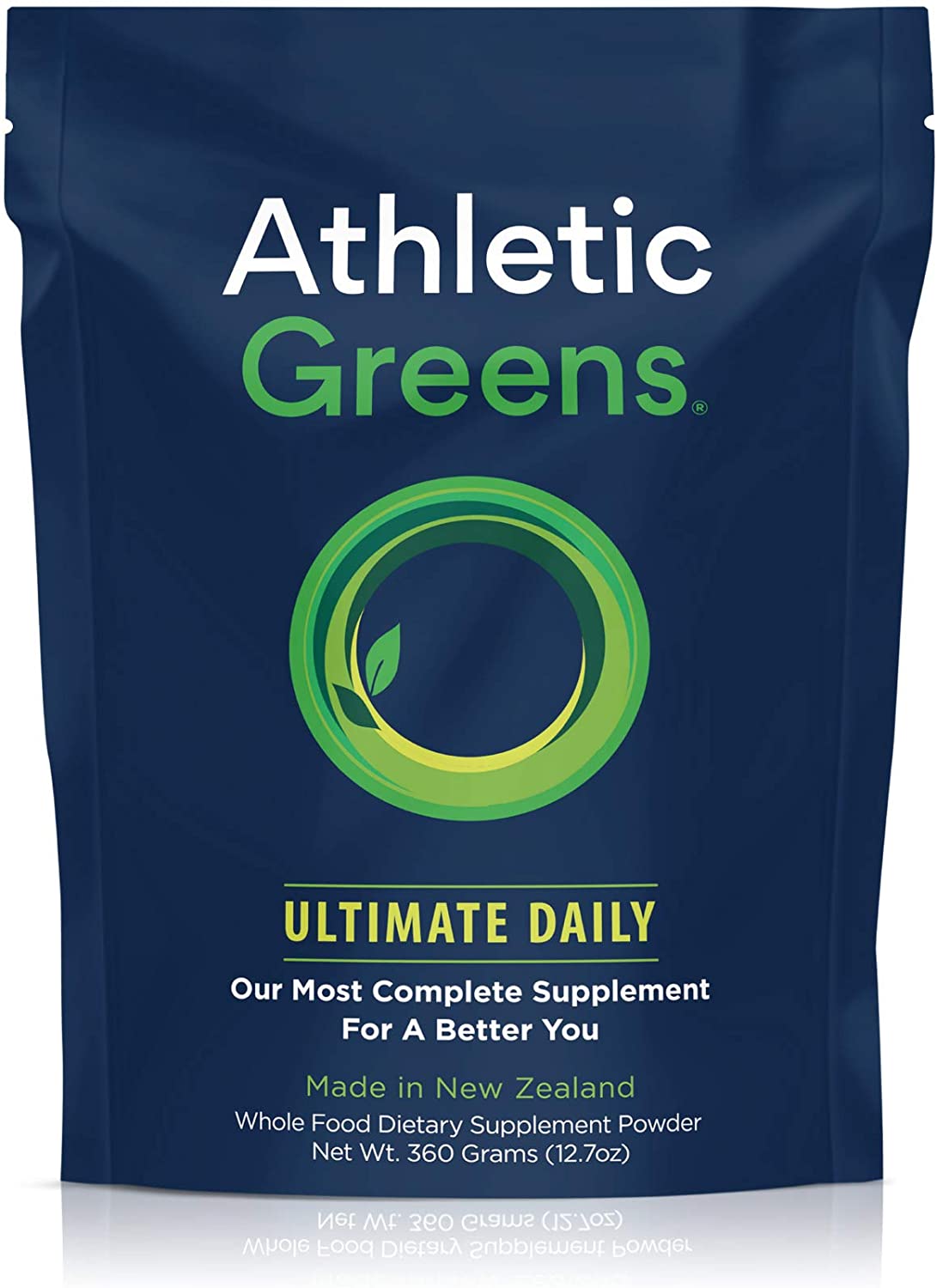 Organifi
In the case of Organifi, it is best to buy this powder from the manufacturer because on third-party sellers like Amazon, the prices are higher. For example, one jar of 30 servings, on Amazon, costs $65 while on the producer's website, a 30-day supply is approximately $48.
Still, the website alternative will immediately enroll you in their auto-ship program. This is an aspect that many consumers want to avoid. Check out the latest rates here!
Side Effects
Athletic Greens
Normally, this product is safe to consume. However, every individual has a different reaction to certain supplements that they consume. Unfortunately, there are some mild adverse effects that you could experience when you include this green powder in your eating habits. Below, I have listed the most common ones which appear especially when your digestive system is more sensitive:
Bloating;
Bowel movement changes;
Constipation;
Tiredness.
Organifi
This superfood powder contains caffeine which might lead to symptoms such as irritability and restlessness. These two effects are typical and often met in people who consume caffeine on a regular basis.
Some other ingredients like moringa can cause specific side effects like indigestion or bloating but that happens only because your body is not used to these particular compounds.
Final Verdict
Athletic Greens contain more nutritious ingredients and they also have digestive enzymes and probiotics in their formula which Organifi lacks.
On the other hand, Organifi is more affordable and it doesn't have any added sugar. The choice is pretty hard so you must consider your budget and personal preferences before making a buying decision.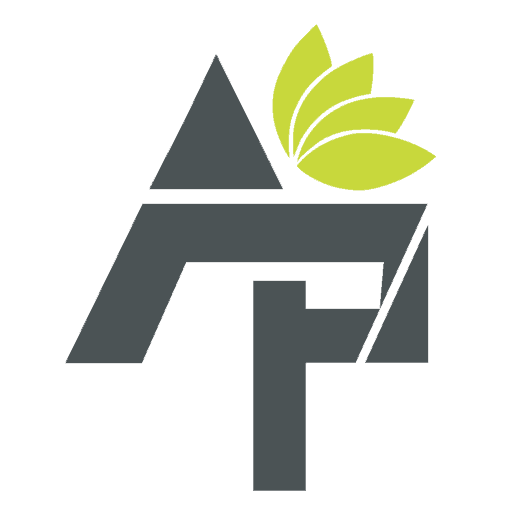 Alt Protein Team is a team of professionals and enthusiasts committed to bringing you the most up-to-date information on alternative protein, health and wellness, workouts, and all things health-related. We've reviewed a lot of products and services so you don't have to guess when you spend your hard-earned money on them. Whether you want to shed some pounds, build lean muscle or bulk, we can help you figure out what you need to do and what you need to have to achieve your goals.