Green supplements are nutritionally rich formulas, often in powder form, that are derived from various fruits, vegetables, grasses, and algae like spirulina and have amazing health benefits. These types of supplements and green superfood supplements are packed with various vitamins and phytonutrients. While they aren't a replacement for eating fruits and vegetables, but they are ideal for people who struggle to consume enough of these foods and need more nutrients.
Green supplements are suitable for anyone regardless of activity level. You can drink them as an alternative to a protein shake while athletes can use them as an addition to their regular protein shakes or protein powder.
There are hundreds of different green powder supplement on the market that all seem to promise the same health benefits. If you are new to green supplements or just want to try a different brand, consider these two.
Trying to make a quick decision?
See the following quick review table:
| | |
| --- | --- |
| Green Vibrance Advantages | Athletic Greens Advantages |
| 5 additional superfoods | Slightly lower carbs and calories |
| An additional gram of fiber (2.8g vs 1.9g) | An additional gram of protein (4g vs 3g) |
| 10 additional probiotic strains (vs just 2) | Better tasting overall |
| Better value, more servings for less | Easier to mix with shakes and drinks |
| Sometimes up to $30 cheaper for a bulk tub (see here) | (Check latest prices here) |
Athletic Greens is marketed as "the energy drink that is actually healthy". This green supplement full of minerals and nutrients is produced in New Zealand and exceeds FDA standards in terms of ingredients and manufacturing process. This product has quite a loyal following and is an excellent choice for someone brand new to green supplements.
NOTE: For a full stand-alone review, you can check out my full take on Athletic Greens protein powder.
Ingredients
Athletic Greens contains all 3 primary superfoods: grasses, algae and fruits and vegetables. Majority of these vegan ingredients are claimed to be organic though their nutritional label only lists very few as such. You will be getting around 3.5 grams of nutrients, 233 milligrams of digestive enzymes and probiotics for weight loss and health in general and 8.5 grams of raw superfood per serving.
Some ingredients included in the Athletic Greens vegan protein powder blend include:
Organic spirulina
Organic wheatgrass powder
Organic alfalfa powder
Organic chlorella powder
Organic barley powder
Papaya powder
Beet root powder
Rose hip powder
Carrot root powder
Spinach leaf powder
Kelp powder
Slippery elm powder
Pineapple concentrate
Various extracts (milk thistle, dandelion, artichoke, rosemary, etc)
Probiotics are all dairy free and include 2 strains
Total of 8453mg of alkaline raw superfoods per serving
Total of 3569mg of natural extracts, herbs and antioxidants per serving
Overall Athletic Greens superfood powder has a huge range of different ingredients, some of which you rarely ever seen in green supplements. This supplement is also completely allergen-free and vegan.
The Athletic Greens superfood powder brand does recommend you add a fish oil tablet to your diet but aside from that, this powder can replace all vitamins and nutrients you may be currently taking.
Taste
A common worry about green supplements or any green drink is how they taste. There are some on the market that just tastes bad. The "green" flavor is overwhelming and difficult to enjoy.
Athletic Greens vegan plant-based protein is easily one of the best tasting supplements available since it contains quite a bit of fruit and flavoring extracts. The combination of those with the greens gives this superfood powder an almost chocolatey flavor.
Overall the Athletic Greens supplement is a top-quality product that is an excellent introduction to green supplements. It is affordably priced and most people will find the formula far more palatable than others on the market.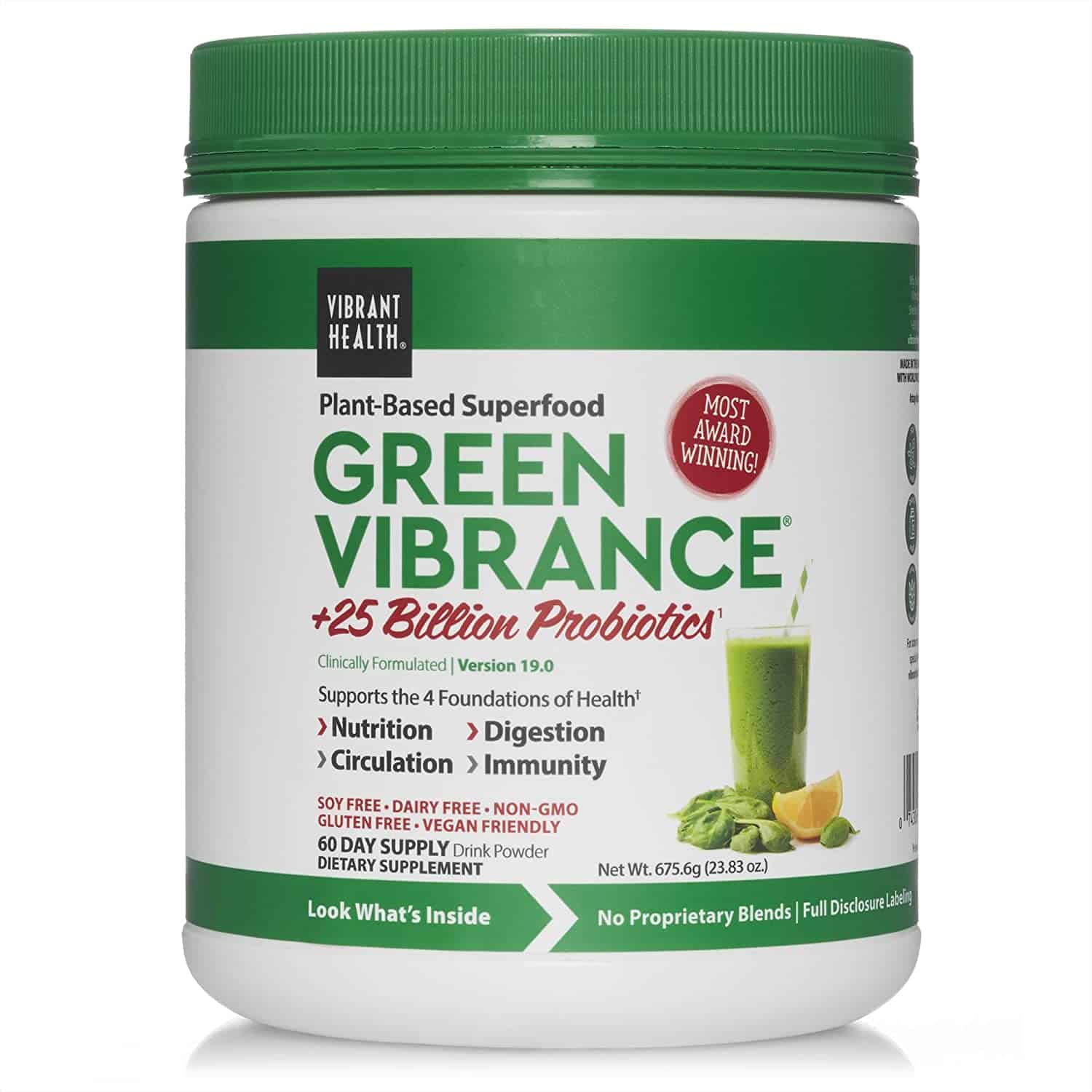 The Vibrant Health brand has quite a few different supplements but their Green Vibrance product is one of their best. Just like the Athletic Greens powder, Green Vibrance contains the 3 main superfoods- grasses, algae, fruits and vegetables
Green Vibrance is a long-time favorite green supplement full of nutrients and has earned a few different awards starting back from 2008. It has won Best of Supplements Award for Better Nutrition 4 times as well as the Vity Award for 4 years. Their green superfood supplements go without saying that Green Vibrance green powder has quite a reputation and for good reason.
This green powder supplement is a C³ product that withstands Critical Cellular Care™. Essentially this label means that the Green Vibrance supplement focuses first on cellular health.
You can expect to find specific vitamins and minerals that directly improve cellular health as well as important facts and phytonutrients. Phytonutrients include organic acids, tannins, minerals, flavonoids, and other antioxidants required for overall health.
Ingredients
Green Vibrance green powder easily has one of the best laid out nutritional labels of all green supplements and superfood proteins. This brand of green powder is known for its transparency and honesty in ingredients. Nearly all of the components of this supplement are organic and/or GMO-free.
Here is just small selection of the organic ingredients in Green Vibrance:
Spirulina
Wheatgrass
Barley grass
Oat grass
Alfalfa sprouts
Beet juice
Parsley
Carrot root
Broccoli sprouts
Spinach
Kamut grass
Kelp
Alaria
Rockweed
Apple
Flaxseed
Additionally, this is the overall milligram count for each of the sections on the Green Vibrance label:
6,115mg of Nutrient-Dense Plant Concentrates
400mg of Sea Vegetable Complex
700mg of Cell Membrane and Nerve Support compounds
2,350mg of High Fiber Food and Prebiotics
785mg of Antioxidants for Circulatory Support
350mg of Antioxidants for Liver Support
290mg of Adaptogens
120mg of Immune Support compounds
503mg of Skeletal Support compounds
22mg of organic Tonics for overall health
20mg of natural flavor for Palatability
Green Vibrance also contains 6 different enzymes for overall digestion health. As you can see, the Green Vibrance ingredient list is quite impressive. In total it contains 77 different ingredients in the newest formula.
Taste
Unfortunately where Green Vibrance is lacking is the taste of the powder. The 20mg of natural flavor mentioned is a grape juice powder. While this does mask some of the powerful green taste, many people find that it is still overwhelming. If you are a person who is very sensitive to certain tastes and textures, you may find it difficult to drink this product.
All in all, Green Vibrance is an excellent nutritional product that is often used in comparison with other green supplements as it is really the epitome of quality.
Athletic Greens vs Green Vibrance Nutrition Facts
Aside from ingredients alone, here is a side-by-side comparison of basic nutrition facts per serving of these two products.

Final Analysis: Which One Should You Choose?
In terms of truly comparing the two, Green Vibrance superfood powder would beat out Athletic Greens in terms of overall variety in ingredients and nutrition. Athletic Greens is still one of the best green supplements on the market and would be a good choice for someone who is very sensitive to flavor.
Truthfully, even if it doesn't have as much nutrition as Green Vibrance, Athletic Greens is still far superior to traditional vitamin supplements.
Both powders contain about 12grams in a serving which is the equivalent of a heaping tablespoon. This tablespoon can be mixed into 6-8oz of water, milk, almond milk, or juice as well as any other liquid. What many people choose to do, especially with the strong flavor of Green Vibrance, is add a tablespoon into a smoothie or protein shake.
You will still get all the nutrients but with added fruit and/or vegetable flavor.
There are no general side effects of taking green supplements but if you have underlying health conditions or are pregnant you should consult your doctor beforehand. Some people may experience some flatulence when they first start taking a green supplement. This is completely normal and will dissipate as you continue drinking it every day.
Limit yourself to only one or two servings of either of these products per day depending on nutritional needs as having multiple servings will likely result in diarrhea and other digestive upset.
Green supplements are a healthy addition to anyone's diet and these two products won't disappoint. While a 30 day supply may seem expensive, consider the fact that for less than $2 a serving you will get over 75% of your daily vegetable and fruit needs in one drink plus numerous other vitamins, minerals and antioxidants that are likely missing from your diet.
Bottom Line: Both Athletic Greens plant-based protein and Green Vibrance are GOOD supplements. I don't usually drink these supplements just with water, so I can effectively mask the taste of Green Vibrance. For those who do, you might consider Athletic Greens.
HOWEVER, if the taste doesn't matter to you: Green Vibrance has the edge when compared head-to-head based on nutrient profile alone. For this reason, I'd recommend Green Vibrance over Athletic Greens.
Recommended Reads: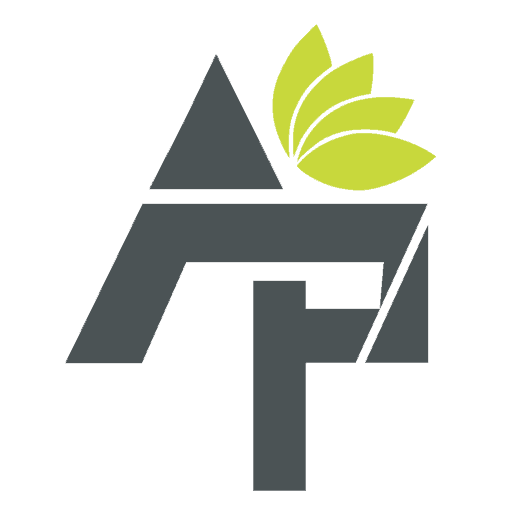 Alt Protein Team is a team of professionals and enthusiasts committed to bringing you the most up-to-date information on alternative protein, health and wellness, workouts, and all things health-related. We've reviewed a lot of products and services so you don't have to guess when you spend your hard-earned money on them. Whether you want to shed some pounds, build lean muscle or bulk, we can help you figure out what you need to do and what you need to have to achieve your goals.