MyProtein Impact Whey Isolate is a popular product among protein powder fans. There are some amazing flavors but some are just not as good, which is why I thought I'd share my best MyProtein flavors to try here (and I've tasted them all personally.)
The entire community of athletes and fitness enthusiasts like these protein shakes. One of their major advantages is the large array of available flavors and formulas included standard whey, whey isolate, plant-based protein, and many others…
This supplement brand has launched a wide range of drinkable formulas so there are plenty of options to choose from. This way, you will not get bored as you would when consuming one single flavor.
From the classic Vanilla version to more extravagant alternatives such as Tiramisu or Salted Caramel, MyProtein meets everyone's expectations and preferences.
The following flavors were listed in no particular order. How you rank them is a matter of personal preference and taste.
Which Are the Most Delicious MyProtein Flavors to Consider? – Top 7 Options
If you ask me, this MyProtein formula is simply amazing and many other users think the same way about the Canadian Maple flavor. Once you try this option you will fall in love with it.
Many people are a bit skeptic when they first drink this beverage but they have all declared themselves satisfied with its taste which is more than pleasant.
Most reviewers have given this flavor 9.4 points out of a total of 10. If this doesn't convince you, let me tell you that, in my humble opinion, the Maple formula provides an authentic maple taste.
According to plenty of powder protein fans, this is by far the best supplement flavor option marketed by MyProtein brand. In my book, it's one of the best MyProtein flavors to try first: Pick it up directly via this listing.
If you simply love anything that has a blueberry flavor, then you will also like this MyProtein formula. I, for once, am delighted by how nice this powder drink tastes due to the fact that I am a big fan of both blueberries and cheesecakes. You simply cannot fail when you mix these two flavors together.
Not only does this option taste great but it also mixes well with a beverage of your choice (and an amazingly good tasting protein shake). Furthermore, it is a winning choice because it delivers exactly what you expect. It doesn't matter how you look at it or what your reasons are to choose this MyProtein powder drink; Blueberry Cheesecake is spectacular.
The Tiramisu version of the MyProtein supplement is a tongue twister. You will not be disappointed with this alternative even if you don't really like the original Italian dessert that much. This flavor is amazingly created and it comes with a well-balanced taste even for those who prefer desserts with a richer texture.
It has a nice coffee flavor that will help you regain your energy after an intense workout. It is a very tasty formula and you don't have to worry about its sweetness level. The nuttiness aspect lowers the sweetness in an effective way.
So, if you are a fan of Tiramisu or if you simply have a sweet tooth, this MyProtein flavor is one of the best out there due to its creamy taste. It will satisfy your cravings and will meet your expectations.
Nobody can resist when it comes to trying peanut butter. Despite the fact that clients say this is not as good as other formulas marketed by the MyProtein manufacturer, it still remains one of the best flavors to add on your list of protein supplements that are worth a try.
Peanut Cookie has a pleasant taste and it is drinkable. The nutty peanut butter flavor will remind you of the real peanut butter taste. Also, the cookie taste highlights the entire flavor of this drink while playing a more secondary role.
Salted Caramel is another well-appreciated MyProtein flavor that many consumers like. We have tried many other options, but this is definitely one of the best formulas that this brand offers. It is true that it is not as salted as you might expect but still, the sweet caramel taste compensates all potential drawbacks.
If you try it, you will see how tasty and decadent this blend is. You will achieve a delicious beverage even when you combine the powder with plain water. All in all, Salted Caramel is both a tasty and nutritious protein supplement.
The Vanilla flavor continues to be the most purchased flavor of almost any protein powder supplement on the market and MyProtein brand is no exception. I like this formula because it has a nice and creamy taste as long as you don't add too much water.
It is a good option if you want to drink this beverage on a daily basis. Due to the fact that Vanilla Raspberry doesn't have an overpowering taste, you can also use the powder to cook or bake your favorite desserts.
The Vanilla Raspberry taste will remind you of fresh raspberries added in whipped custard. At first, I had my doubts regarding this MyProtein option and I have set my expectations low. However, this formula is more than just a simple or dull berry and cream type of flavor.
It resembles more to a shortbread dessert. It is sweet but not too much and it is accompanied by the wonderful and refreshing taste of berries.
Although this is quite an original and new flavor launched by MyProtein, it has quickly become one of the most popular ones that protein powder enthusiasts like to consume. They said it was simply loved at first bite. It may not be your usual cup of tea but it is definitely something different.
Some of you might find it too sweet but if you are like me, a sugar monster, you will not have any issues whatsoever. Sticky Toffee Pudding has a strong taste so you should consume it one in a while instead of having it every single day.
It works great at satisfying your sugar cravings after a demanding workout.
Nutritional Value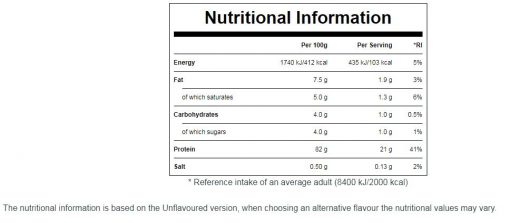 MyProtein Impact Whey
Nutritional Facts
per one serving
Calories
100
Protein Grams
20 g
Total fat
1.5 g
Sugars
0 g
Cholesterol
20 mg
Carbohydrates
1 g
A Brief MyProtein Review | Impact Whey Overview
If you are looking for a less fancy yet effective protein powder, MyProtein Impact Whey is a great option. It comes with a tested and sound formula and it is available in plenty of flavors. Although the company uses artificial flavorings, the products' health and fitness benefits overcome the previously mentioned aspect.
Each serving (one scoop) of MyProtein powder has a protein content of 82% and this product is suitable for all people, no matter their fitness goals or level of experience.
Note: you can also check out my full MyProtein Impact Whey Review
Ingredients
Even though there are a few differences between the formulas, most of them have some common ingredients like the following ones:
Whey protein concentrate;
Soy lecithin;
Sweetener;
Flavoring; etc.
Pros and Cons of MyProtein Supplement
Advantages
This product offers good value;
Promotes muscle growth;
Boosts both your focus and energy;
Contains a strong profile of essential amino acids;
Supports muscle recovery;
It is easy to mix it with your favorite beverage;
Has a great and delicious taste.
Disadvantages
Some clients say that these powder protein drinks have a texture that is a little bit off;
According to a few reviewers, MyProtein is marketed in poor-quality pouches.
Taste, Mixability & Dosage
There are many available flavors to choose from and some of them can be quite controversial (caramel pretzl anyone?).
Still, overall, this product has a pleasant taste and there are several formulas like the ones listed and described at the beginning of our article that is extremely delicious.
You will feel the nice smell of this powder since the first moment when you open the package. Also, most of the company's flavors don't have a bad aftertaste which is a common issue in the fitness supplement industry.
Although the mixability is not perfect, it is easy to prepare these beverages by combining them with water, natural juice or adding the powder in your favorite smoothies (pay attention to what type of smoothie you mix it with because it might change the initial taste of the drink). You will need to shake it for a while to avoid clumps.
The recommended dosage if one scoop after workouts but you can also experiment by adjusting the dosage to your body's needs. For example, you could try to consume one serving half an hour before workout and drink another serving after your training.
Putting It All Together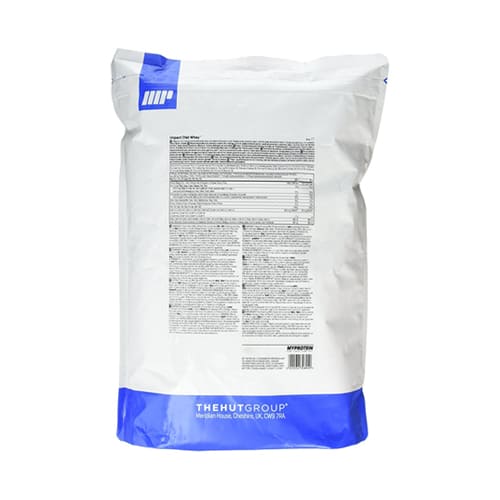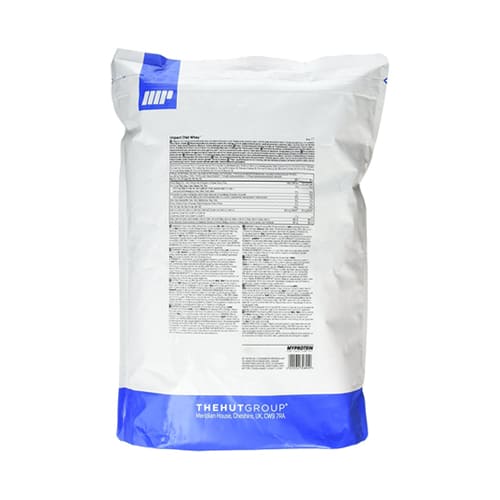 MyProtein Impact Whey is an effective and tasty supplement that comes in a wide array of flavors and an excellent profile of amino acids. Some are better than others, but most of them are pleasantly drinkable.
This product has no known side effects and you will not experience issues such as gas or bloating after consuming it.
Once you will experiment with several formulas and you see how well this protein powder works, you will want to buy it again and again. Another great advantage of MyProtein powder is its affordable price. One pound costs around 10 dollars.
In conclusion, this supplement has a pleasant taste, many available formulas, and it doesn't create digestive problems while being a great choice even for those who are lactose intolerant.
Where to Buy MyProtein Impact Whey
I've consistently found the best prices by going directly to their site at this listing.
Further Protein Reading
Disclaimer
Last updated: November 19, 2019
The information contained on www.altprotein.com website (the "Service") is for general information purposes only.
Alt Protein assumes no responsibility for errors or omissions in the contents on the Service.
In no event shall Alt Protein be liable for any special, direct, indirect, consequential, or incidental damages or any damages whatsoever, whether in an action of contract, negligence or other arising out of or in connection with the use of the Service or the contents of the Service. Alt Protein reserves the right to make additions, deletions, or modification to the contents on the Service at any time without prior notice.
Alt Protein does not warrant that the Service is free of viruses or other harmful components.
Fitness disclaimer
The Service offers health, fitness and nutritional information and is designed for educational purposes only. You should not rely on this information as a substitute for, nor does it replace, professional medical advice, diagnosis, or treatment. If you have any concerns or questions about your health, you should always consult with a physician or other health-care professional.
Do not disregard, avoid or delay obtaining medical or health related advice from your health-care professional because of something you may have read on the Service. The use of any information provided on the Service is solely at your own risk.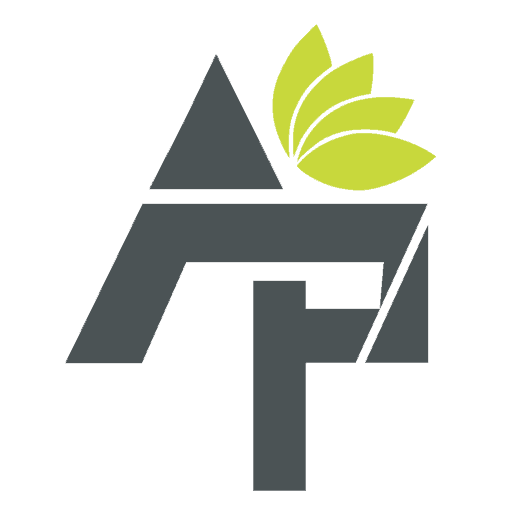 Alt Protein Team is a team of professionals and enthusiasts committed to bringing you the most up-to-date information on alternative protein, health and wellness, workouts, and all things health-related. We've reviewed a lot of products and services so you don't have to guess when you spend your hard-earned money on them. Whether you want to shed some pounds, build lean muscle or bulk, we can help you figure out what you need to do and what you need to have to achieve your goals.