Optimum Nutrition is a staple in the protein powders industry, with a reputation that many other companies are rightfully envious of. It is known for producing top quality supplements at reasonable prices.
More importantly, it keeps its marketing from venturing into the crazy hype levels that others use to promote their products. This kind of marketing is the bane of the supplements industry and is only allowed because the FDA does not review dietary supplements or vitamins and minerals.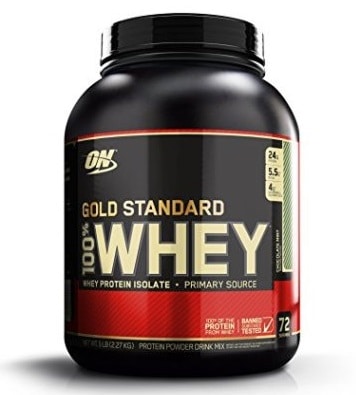 Pick #1
Great-tasting chocolate taste
Flavor doesn't taste artificial
Dissolves and mixes well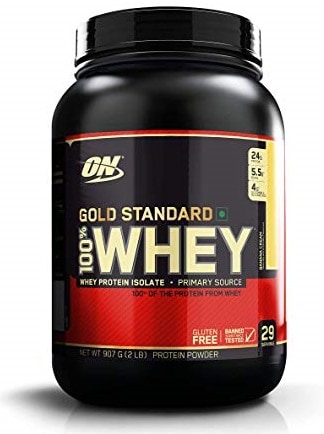 Pick #2
Sweet, but not overwhelming
A nice mix of banana and chocolate
Great mixability
Pick #3
Tastes quite similar to Rocky Road ice creams
Rich and creamy with hints of nuts and marshmallows
Creamy and sweet flavor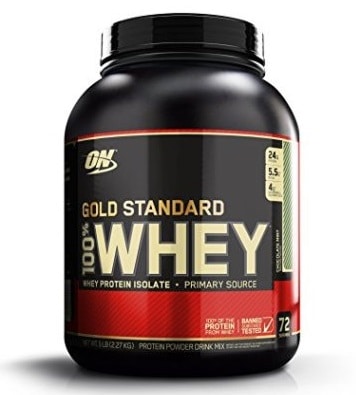 Pick #4
Sugar cookie flavor with a hint of vanilla
Tasty flavor that somehow resembles like a cake
Less sweeter than Cake Donut
Why Optimum Nutrition?
Because of this, Optimum Nutrition is one of the most popular and loved supplements brands in the industry today.Whether you want to "get jacked" or just reach a weight loss goal, ON has something for everyone.
Their best-known product, Optimum Nutrition's Gold Standard 100% Whey Protein Powder currently has over 15,000 REVIEWS on Amazon and is the number one best-selling whey protein powder.
It is also in the Top 3 best-sellers for ALL dietary supplements on Amazon and is in the Top 50 best sellers in Amazon's entire Health and Household category!
The bottom line is this; Optimum Nutrition's Gold Standard 100% Whey Protein Powder is an immensely popular product, with hundreds of thousands if not millions of customers.
It's easy to see why: it boasts a combination of high-quality whey protein (consisting of a blend of whey protein concentrate, whey isolate, and whey peptides), delivered with minimal fats and carbohydrates at value for money prices.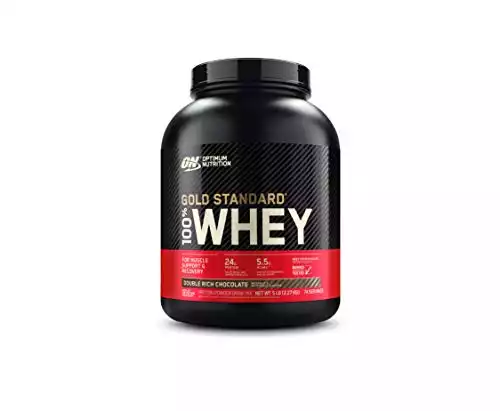 Each serving will only cost you about $0.80! Suffice to say, this is an EXCELLENT grams of protein ratio for the price.
However, no matter how good a whey protein powder is, the fact remains that it is a mostly undifferentiated product. And with most whey protein consumers drinking it on a daily basis, there is one factor that can really set a product apart from the pack. We are talking of course, about flavor.
You see, in addition to delivering quality protein at a great value, Optimum Nutrition also has an extra edge over its competition – a variety of flavors.
Optimum Nutrition's Gold Standard 100% Whey Protein Powder currently boasts a whopping 23 different flavors; a staggeringly high number that we have yet to see replicated in any other whey protein brand.
Of course, with such a wide variety of flavors comes its own problem. Namely, which flavor should you choose?
While the flavor is, of course, subjective and experienced users like to experiment with different flavors, we noticed that many readers are interested in selecting the best Optimum Nutrition flavors right away. After all, with over 70 servings in a standard 5lb container, choosing the wrong flavor could mean over two months of choking down a nasty drink!
With that in mind, we have narrowed down the 23 different flavors into a more manageable Top 8 list.
We wanted to keep it to the standard Top 5 at first, but given the number of different flavors Optimum Nutrition offers, that was a downright impossible task. Let's get right to it.
The Top 8 Best Optimum Nutrition Flavors to Try – AltProtein's List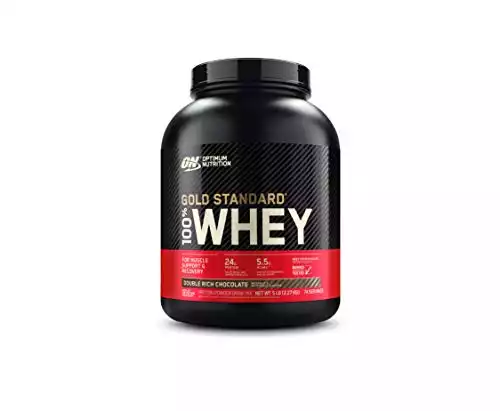 First, a little word about our selection criteria. The two main factors we used when selecting our picks were as follows:
Accuracy: Accuracy, in this case, refers to how closely the flavor matches with the description. Does chocolate really taste like chocolate? Does the banana really taste like banana? While seasoned supplement users will often have their taste buds acclimatized to the 'artificial' taste of many supplements, new users will not have. In this respect, our list is geared more towards people new to supplements and whey protein powders in particular.
Palatability When Mixed in Water: If a powder supplement tastes bad, the most common recommendation is to mix it with a flavored drink such as juice, milk, or put it in a protein shake. We have made this recommendation when reviewing some of the less palatable supplements right here on this blog. But for this list, we only judge how the flavors taste while mixed with good old plain water. Sure, it may taste better mixed with milk or blended with bananas; but that's not what this list is about.
Alright, without further ado, here is our Top Eight list of the best Optimum Nutrition flavors to try, presented in no particular order.
#8 Cake Batter
The first question on your mind when you read a flavor like 'cake batter' would undoubtedly be "what kind of cake?" The batter from a chocolate cake will taste far different from the batter from a fruitcake or something like that.
Well, we are happy to report that Optimum Nutrition has somehow managed to capture the essence of a cake, without drilling down to the specifics.
What we are saying, is that Cake Batter somehow tastes like a cake, but not any specific cake. Perhaps more of a sugar cookie flavor, with a hint of vanilla. This seems a bit like a copout explanation, but it's the best way to describe it.
The good news is that this is one tasty liquid cake that will give you a shot of high-quality protein instead of carbohydrates and sugar. And you won't need a guilt trip after too. If you like cake, check out this flavor.
#7 Cake Donut
Optimum Nutrition does cake flavors so well that we had no choice but to put their Cake Donut flavor on our best of the list as well. What's the difference between Cake Batter and Cake Donut, you ask? Well, the Cake Donut flavor is sweeter than the Cake Batter flavor – far sweeter in fact. As for what kind of donut flavor Optimum Nutrition used to add to their generic cake flavor, well we have to say that somehow the company has managed to capture the essence of a 'generic glazed donut' flavor.
The 'donut' flavor comes in the aftertaste; even though you just drank something, you can almost feel like you actually just ate a donut. All in all, we like this flavor although we must warn that some may find it too sweet for their liking. In fact, that's one of the most common complaints about this flavor and many of you won't like it. But for those with a sweet tooth, this is THE flavor that they ought to try.
#6 Extreme Milk Chocolate
Whey is made from milk, so it seems only right that a milk chocolate flavor would taste natural and good in a whey protein powder. The Extreme Milk Chocolate is definitely sweeter than most of Optimum Nutrition's other chocolate flavors.
It tastes a little like the milk chocolate you can expect to find in a candy bar at your local convenience store – something like Nestle Crunch would be a good comparison.
This is an old flavor; more than a decade old, but it still stands the test of time. It really tastes like milk chocolate, so if you're a fan of the sweet taste of milk chocolate, there's little chance that you will be disappointed.
That said, if you don't have much of a sweet tooth or stand firmly on the 'dark chocolate' side of the 'dark chocolate vs. milk chocolate' debate, then this might not be the flavor for you.
#5 Mocha Cappuccino
What is it about coffee flavors that seem to go so well with whey protein? Perhaps it's the fact that coffee is often drunk with milk, and whey is a byproduct of milk.
While you can't reasonably expect a whey protein to taste just like the Mocha Cappuccino you order at your local hipster coffee joint, we have to say that this does a good enough approximation.
That said, if you're the type who's used to ordering their coffee loaded with sugar (unlikely because you're reading an article on whey protein flavors), then you might be disappointed. But if you're used to sweetening your coffee with Splenda or just going completely sugarless, then this might be your favorite flavor.
#4 Double Rich Chocolate
Gold Standard Whey's Double Rich Chocolate flavor is what we call 'Old Faithful.' It might have been the first if not one of the first flavors ever introduced, and we're willing to bet that most fitness enthusiasts have tried this flavor at least once.
This is a basic chocolate flavor that you can find in most whey products, but Optimum Nutrition simply does it right. It's not too sweet but tastes great when mixed with water – almost like a lightly sweetened cocoa drink.
So if you are a dark chocolate lover and don't really have a sweet tooth, then this is the flavor that you can drink every day without getting tired of it. But if you want something sweeter, may we suggest the Extreme Milk Chocolate flavor above?
#3 Rocky Road
Rocky Road is chocolate ice cream mixed with nuts and marshmallows. Obviously, Optimum Nutrition's Rocky Road flavor has neither nuts, marshmallows, nor ice cream, but what it does have is a high-quality protein that tastes quite similar to it.
Optimum Nutrition has already shown that they know what they're doing with chocolate-based flavors (which is why you see so many of those flavors on this list) and Rocky Road is no different. It is rich and creamy with just a hint of nuts and marshmallows, more noticeable in the aftertaste.
This is a creamy and sweet flavor, so again, if you don't have much of a sweet tooth or you prefer something more watery rather than creamy, then don't go for this flavor. But we would wager that most people enjoy sweet and creamy things, which is why Rocky Road more than deserves its place on this list.
#2 Chocolate Dipped Banana
One of the most common whey protein shake recipes is to blend chocolate whey protein with milk and bananas for a delicious and creamy shake. Well, with the Chocolate Dipped Banana flavor, you can (almost) get the same effect simply by mixing it with water!
Chocolate Dipped Banana is pretty sweet, but not overly so. The banana taste is quite strong; the chocolate doesn't overwhelm it, but neither does the banana overpower the chocolate. It's a really nice mix and one of our personal favorites even from this favorites list.
We honestly can't see how anyone cannot like this flavor unless for some weird reason they hate chocolates or bananas.
#1 Chocolate Mint
As we've said before, Optimum Nutrition does its chocolate flavors very well. Chocolate Mint is another great tasting chocolate offering that does the company's reputation justice.
We don't need to tell you what chocolate mint tastes like. But what we will say is that this flavor doesn't taste artificial at all, which is a great thing.
The only caveat we will say here is that the mint flavor isn't particularly strong. While this won't be a problem for most, some might be a little disappointed. Nevertheless, there is no question that the Chocolate Mint flavor deserves its spot on this list.
Our Top Flavors at a Glance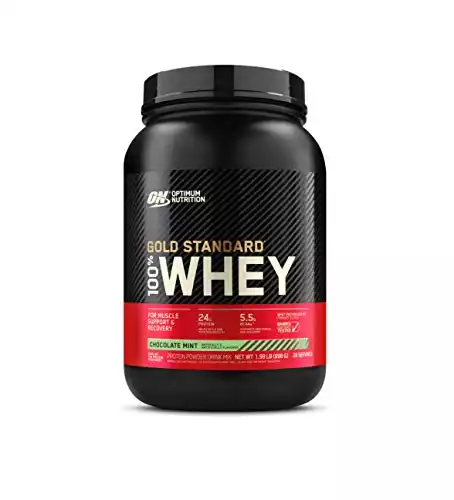 Optimum Nutrition Gold Standard Whey Protein Powder | Amazon
Combined with ultra-filtered whey protein concentrate, each serving provides 24 grams of all-whey protein and 5.5 grams of naturally occurring Branched Chain Amino Acids (BCAAs) which are prized by athletes for their muscle building qualities.
Buy at Amazon.com
We earn a commission if you click this link and make a purchase at no additional cost to you.
05/01/2023 12:10 am GMT
Do we guarantee that you will absolutely love all eight of the recommended flavors above? Of course not! Taste is a very subjective and personal thing, and as they say, variety is the spice of life. But if you're new to whey protein powders, we strongly recommend that you pick one of these eight flavors to start out with.
The last thing we want is for you to have a negative experience your first time around. Then, once you're more familiar, feel free to branch out into the 'crazier' flavors!
| | |
| --- | --- |
| Flavors at a Glance | |
| Chocolate Mint | |
| Chocolate Dipped Banana | |
| Rocky Road | |
| Double Rich Chocolate | |
| Mocha Cappuccino | |
| Extreme Milk Chocolate | |
| Cake Donut | |
| Cake Batter | |
Recommended Reads:
—-
Disclaimer
Last updated: December 16, 2019
The information contained on www.altprotein.com website (the "Service") is for general information purposes only.
Alt Protein assumes no responsibility for errors or omissions in the contents on the Service.
In no event shall Alt Protein be liable for any special, direct, indirect, consequential, or incidental damages or any damages whatsoever, whether in an action of contract, negligence or other arising out of or in connection with the use of the Service or the contents of the Service. Alt Protein reserves the right to make additions, deletions, or modification to the contents on the Service at any time without prior notice.
Alt Protein does not warrant that the Service is free of viruses or other harmful components.
Fitness disclaimer
The Service offers health, fitness and nutritional information and is designed for educational purposes only. You should not rely on this information as a substitute for, nor does it replace, professional medical advice, diagnosis, or treatment. If you have any concerns or questions about your health, you should always consult with a physician or other health-care professional.
Do not disregard, avoid or delay obtaining medical or health-related advice from your health-care professional because of something you may have read on the Service. The use of any information provided on the Service is solely at your own risk.
You can also review our Editorial Integrity Policy.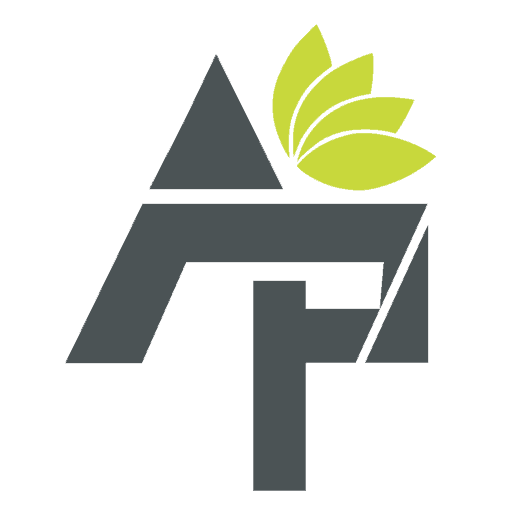 Alt Protein Team is a team of professionals and enthusiasts committed to bringing you the most up-to-date information on alternative protein, health and wellness, workouts, and all things health-related. We've reviewed a lot of products and services so you don't have to guess when you spend your hard-earned money on them. Whether you want to shed some pounds, build lean muscle or bulk, we can help you figure out what you need to do and what you need to have to achieve your goals.