Nowadays, there are so many options available on the market when it comes to amino acid supplements that choosing the right one for you can be quite confusing. Some products are better than others but which one will get you the most bang for your buck?
In this comprehensive comparative review, we have detailed two of the most effective brands of amino acid supplements in the world: Scivation Xtend and Optimum BCAA.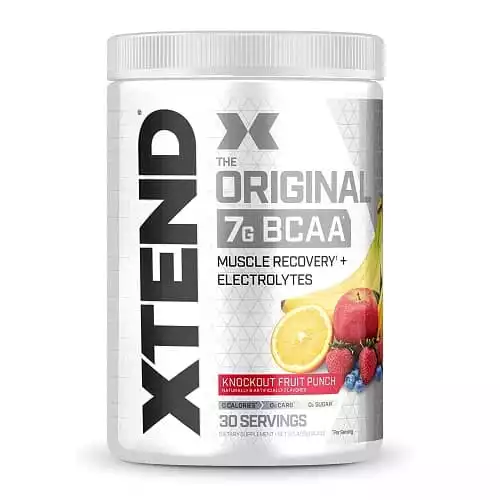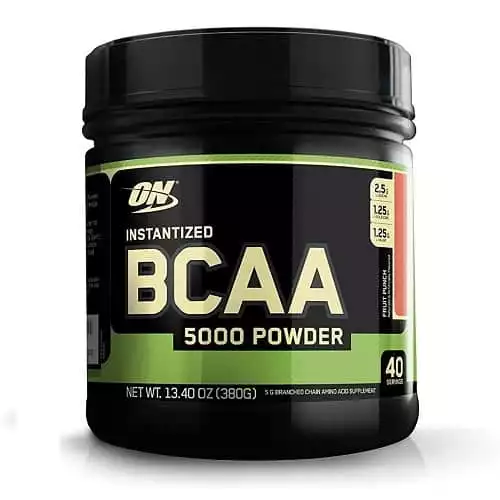 Hopefully, at the end of this material, you will be able to decide which one of these two products can meet or even exceed your expectations. Why should you choose one of these brands over the other? Keep reading to find out!
| | |
| --- | --- |
| Scivation Xtend Benefits | Optimum BCAA Benefits |
| Contains plenty of amino acids. | It has amino acids, including the essential ones. |
| A wide range of available tasty flavors. | Promotes muscle recovery and provides endurance. |
| Boosts muscle growth and speeds recovery. | The company has a stellar reputation. |
| Improves blood circulation. | There are plenty of variations to choose from. |
A. Scivation Xtend Overview
The Scivation Xtend amino acid supplement brand has been on the market for a while and it has gained a lot of popularity and positive reactions from its users. It is a great product with an amazing taste. In fact, according to most of its clients, the incredible taste is definitely a convincing selling point.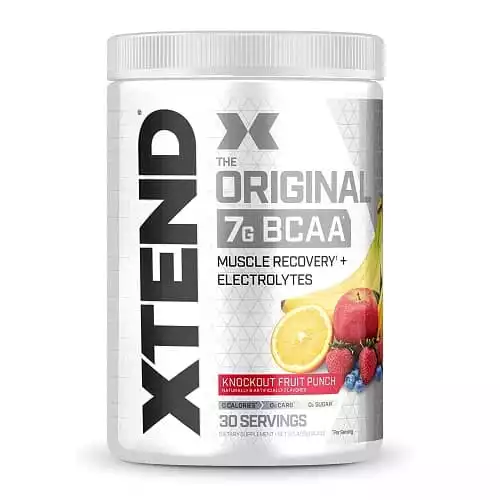 This product is so great that has received 9 points out of 10 on most review websites. Scivation Xtend is a precise blend of energy-boosting amino acids such as L-Valine and L-Leucine. You can consume this blend anytime without the fear of experiencing side effects.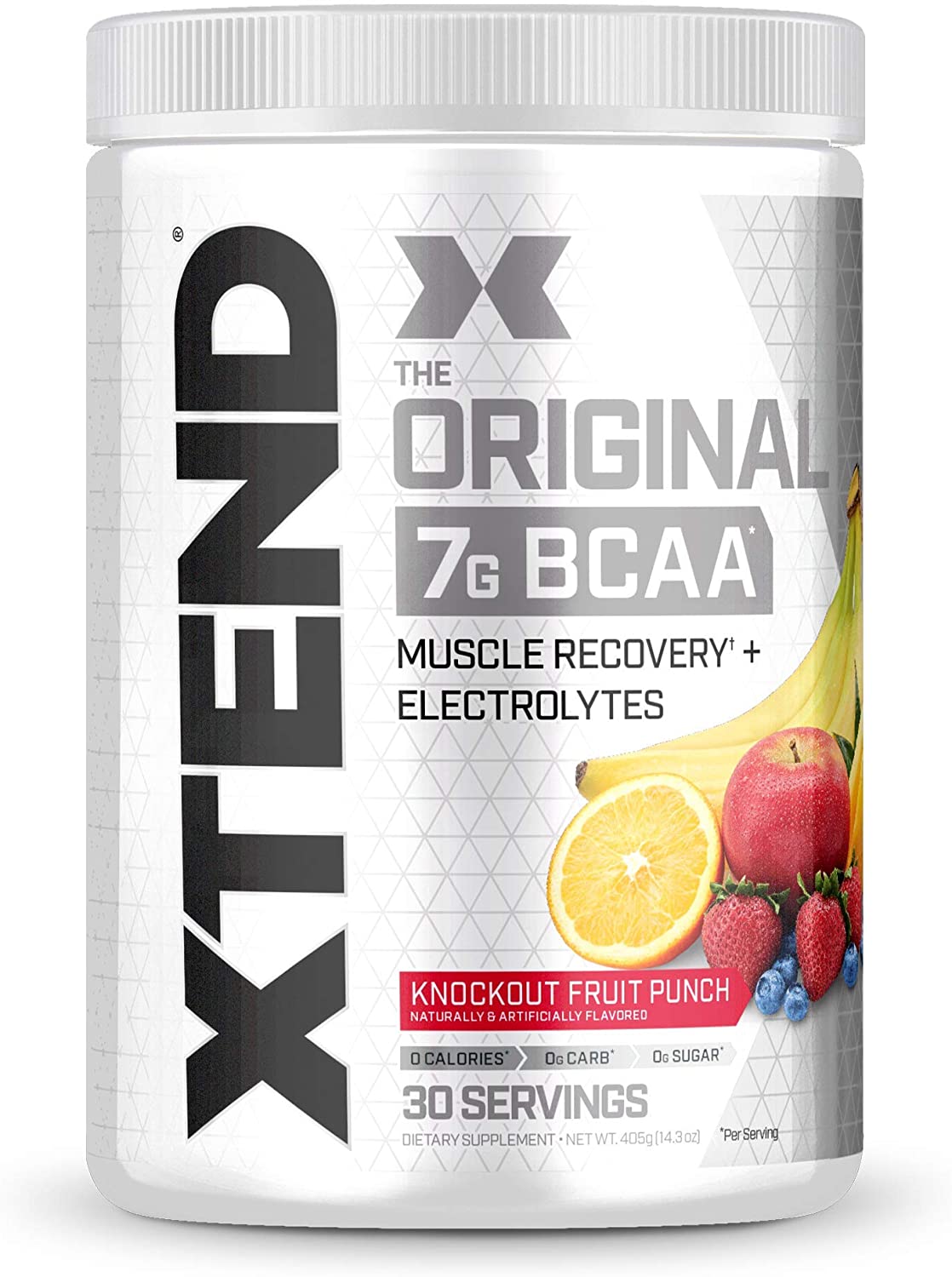 Ingredients and Their Benefits
With Scivation Xtend, what you see is what you get. In other words, this product contains what the label says: several electrolytes and no added sugars.
Scivation Xtend is a clean, precise, and scientific mixture that doesn't contain any added sugars. The following list presents all the elements introduced by the manufacturer into this magnificent tasty blend:
Amino acids: Leucine, Valine, and Isoleucine (you will find them in a 2:1:1 ratio). These elements are very healthy for your body. They boost insulin production which leads to an increased energy level and a speedy muscle recovery.
Citrulline Malate – 1 gram – transports blood to your muscles.
Glutamine – 2.5 grams – glutamine is important for both muscle growth and recovery. Combining glutamine with amino acids is the perfect recipe for a healthy nitrogen balance.
Taste and Mixability
There are plenty of tasty flavors to choose from such as mango, raspberry, kiwi and strawberry, black cherry, and more. Although they are all very tasty and have a nice texture, most users' favorite option is by far the Scivation Xtend Blue Raspberry.
This is an enjoyable product that also mixes quick and well. The usual dosage is one scoop of powder. To prepare it, just add about eight ounces of water. For the best results and to avoid clumping, you should use a shaker cup to mix this blend. All you have to do is to shake the blend for approximately five seconds. Let it sit for a couple of minutes before consuming it.
Advantages
This product offers you essential amino acids which are vital for boosting muscle mass and muscle recovery.
The brand provides the right ingredient dosage that will bring you the best results.
Besides creating muscle mass, Scivation Xtend also enhances strengths, stamina, and endurance.
It is high in electrolytes.
It improves blood circulation as well as muscle retention.
Scivation Xtend tastes a lot better than most other similar products.
Disadvantages
Although it is one of the cleanest amino acids supplements out there, Scivation Xtend contains artificial flavors and coloring ingredients.
Unlike other products that provide a wide range of amino acids, Scivation contains only the essential amino acids. Although this is not necessarily a bad thing, some potential clients might take this into consideration before making a purchase.
Its Citrulline Malate content is under-dosed.
It is produced in a facility where a wide range of allergens can be found.
This product doesn't contain powerful stimulants so some users might not consider it the most effective pre-workout out there.
*Precaution: We recommend you to always discuss with your doctor before consuming any kind of supplements. Scivation Xtend doesn't have any side effects. The only thing some clients complained about was a mild tingling sensation but nothing serious or troubling.
Pricing Plan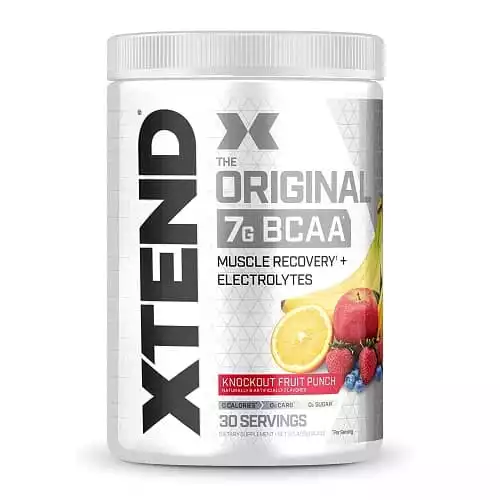 A container of 30 servings of Scivation Xtend is usually sold for the price of 24 dollars. This means that one scoop costs 80 cents. You might say that it is a bit expensive but it is worth the price because it is a premium product that produces real results.
On Amazon, prices vary depending on several factors such as flavors, number of servings, and distributor's price policy:
Bottom Line of Scivation Xtend
It is quite complicated to state whether this is the best amino acid supplement on the market or not because there are a lot of factors to consider such as its price, your budget, the product's results, available flavors, and, let's not forget about your taste and preferences as well.
Still, we can definitely say this is one of the most effective workout supplements out there because it contains plenty of electrolytes and high-quality nutrients which are linked to improved blood circulation and muscle mass growth.
B. Optimum BCAA Overview
Optimum BCAA is one of the most popular supplements on the market that provides users with the well-known muscle supporting Beta Alanine. If you're looking for an extra kick, this product has the perfect blend of green coffee bean extract, green tea extract, and caffeine.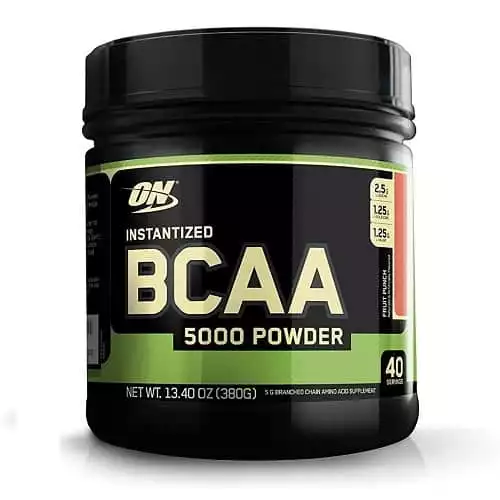 The company has launched a wide range of products in the form of capsules, powders, and other variations. Optimum BCAA did all in its power to create the perfect combination of ingredients. So, they marketed well-balanced products when it comes to ingredients and amino acid contents, flavors, and dosage.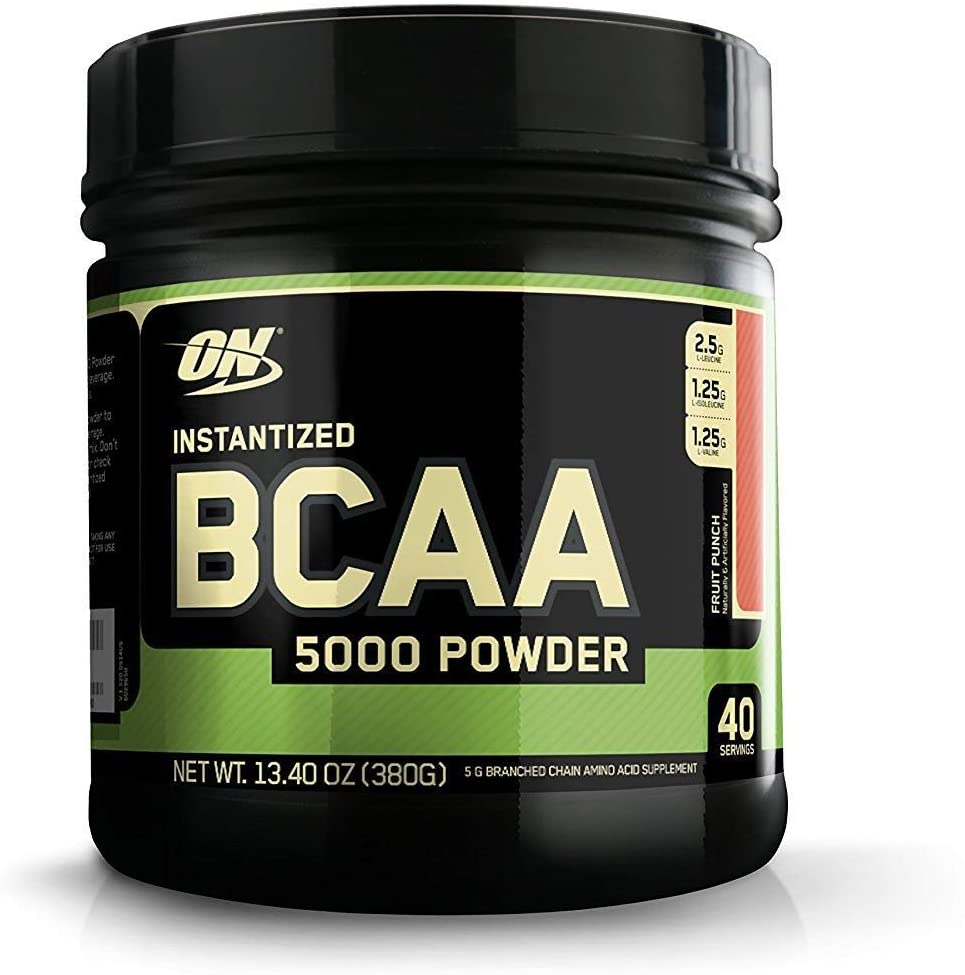 Ingredient Profile
Optimum Nutrition powder contains no less than 5,000 mg of three combined amino acids: L-Leucine, L-Valine, and L-Isoleucine. The BCAA initials found in this brand's name comes from the concept of Branched Chain Amino Acids. It refers to these elements' unique chemical structures that are essential for your body. Moreover, they cannot be created from other artificial compounds.
The company's policy is full transparency when it comes to their products' ingredients:
L-Isoleucine – 250 mg.
L-Leucine – 500 mg.
L-Valine – 250 mg.
Gelatin – it is a beneficial animal collagen byproduct.
Magnesium stearate – binding agent or filler.
Microcrystalline cellulose.
Taste and Mixability
If you don't like the taste of powder supplements, Optimum BCAA also comes in the form of capsules. If you choose to purchase the powder variations, then you must combine one scoop with water until it gains a smooth texture. Then, every time you drink it, make sure to shake the container a little bit.
On the other hand, buying Optimum BCAA caps will be more convenient for those of you who cannot stand the taste of powder drinks and who want to take pre-workout supplements on the go instead of spending several minutes preparing a blend.
Either way, the perfect time to take this supplement is about 15-30 minutes before a workout. All Optimum BCAA products are absorbed quickly by the body and the energy boost will kick in just in time.
Advantages
Optimum BCAA contains a wide variety of amino acids, including the essential ones.
It is a well-balanced energy blend.
This product provides plenty of benefits and it is worth the price.
You will gain endurance and a speedy post-workout muscle recovery.
Disadvantages
It contains artificial flavors and coloring elements.
More experienced users might think this supplement's caffeine content is not enough to support their bodies' energy during intense workouts.
Although it contains plenty of amino acids, the label on the package doesn't say how much you will get with each dose.
Pricing Plan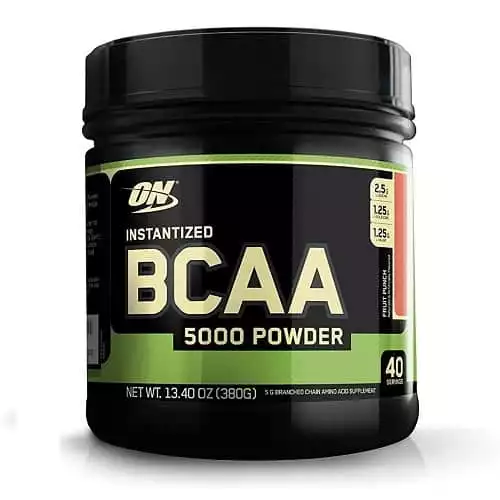 The Optimum BCAA capsules supplement has the price range written below:
A container of 60 capsules costs between 88 dollars and 17.99 dollars.
The price of Optimum BCAA for a container of 200 capsules ranges between 63 dollars and 29.72 dollars.
For 400 capsules you will have to pay starting from 66 dollars and the price can reach up to 32.53 dollars.
If you decided you want to try the powder version of this product, then you should know its price may vary depending on the quantity, provider, and chosen flavor:
Bottom Line of Optimum BCAA
All Optimum Nutrition BCAA products are manufactured in a GMP-certified facility. This brand has won a lot of awards for its supplement products due to their effectiveness and positive customer reviews. It is considered one of the best muscle building and energy boosting supplements on the market.
Both the company and its products have a stellar reputation not only among sports enthusiasts but also in the entire fitness and bodybuilding industry. So, is Optimum BCAA the best of its kind? Well, I don't think it ranks in the first place. However, it is a superb supplement that is totally worthy of your consideration.
Nutritional Value – Brands Comparison
The following figures are only average estimates. These nutritional values might vary a little bit depending on the flavor and version you choose to buy. For example, flavored options contain slightly more carbs than original formulas. Also, in the case of Optimum BCAA, capsules contain less carbs and sugars than the powder alternative.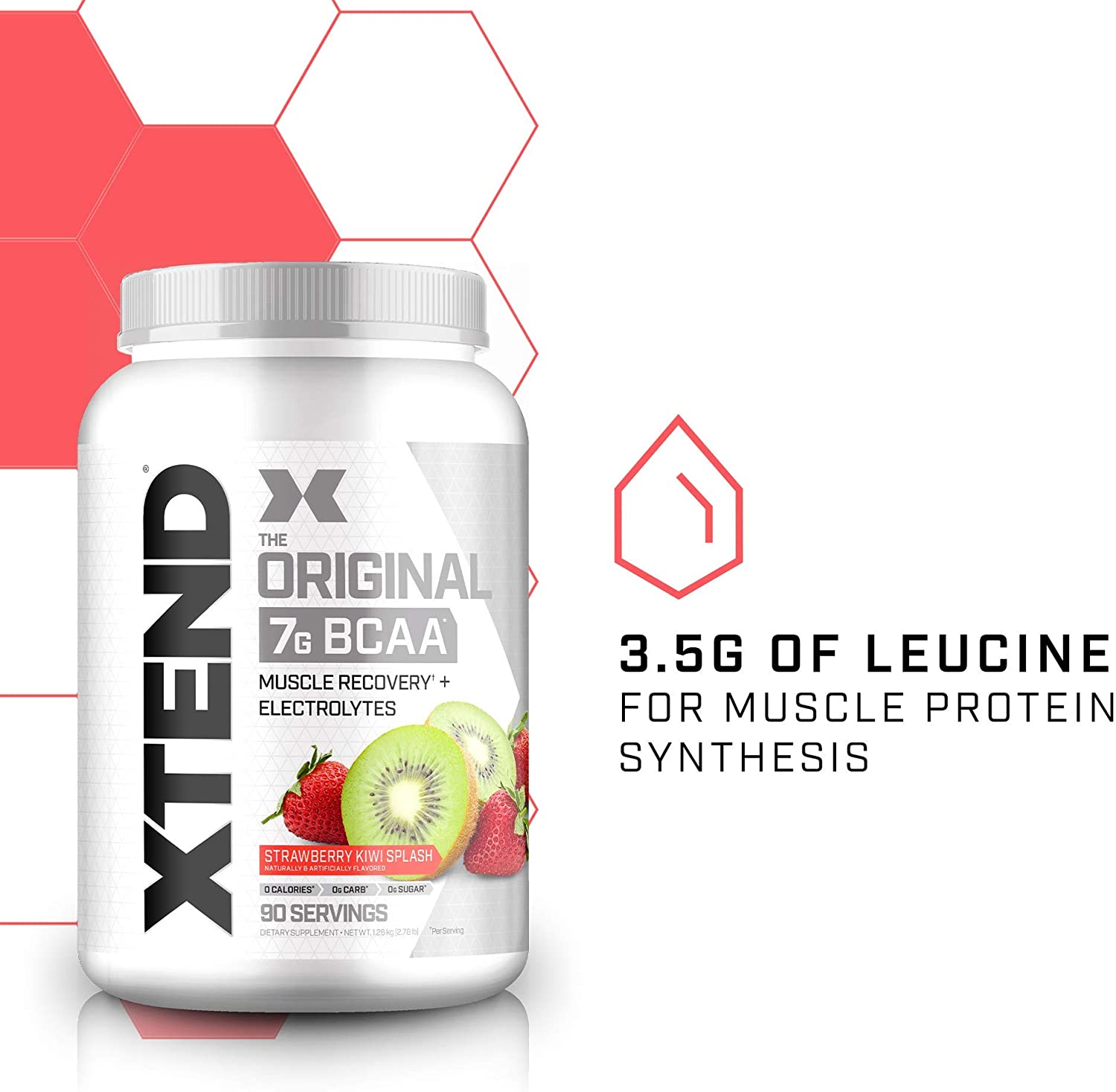 Nutritional Value – Per One Serving
Scivation Xtend
Optimum BCAA
Calories
40
15
Fibers
0 grams
5 grams
Carbohydrates
0 grams
4 grams
Fat
0 grams
0 grams
Scivation Xtend vs Optimum BCAA- Which One Should You Choose?
Both these amino acids supplements are viable options when it comes to having a regular source of energy, endurance. They provide several health benefits such as improved blood circulation and better digestion. Therefore, the final choice comes down to the purpose you are using this type of product for.
If you want to have full amino acids support throughout an entire day, from the moment you wake up in the morning till going to bed, then you should choose Scivation Xtend.
On the other hand, if you want to achieve your fitness goals with the help of a great whey protein supplement, then you will go with Optimum Nutrition BCAA.
You should also consider your budget. Although most clients say Scivation Xtend provides a better energy boost, this is a more expensive product. But if you want that extra kick without breaking the bank, then Optimum BCAA is the right choice for your needs. Either way, you cannot go wrong with these two supplement brands.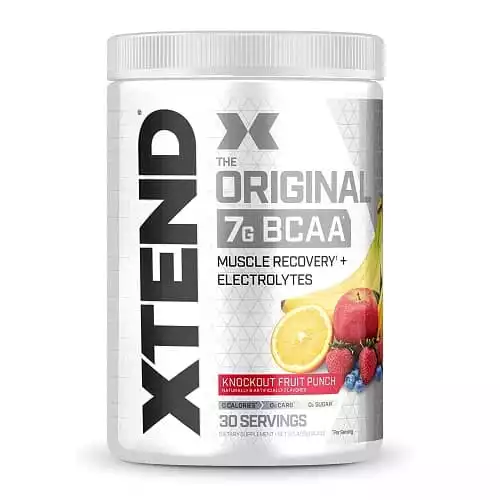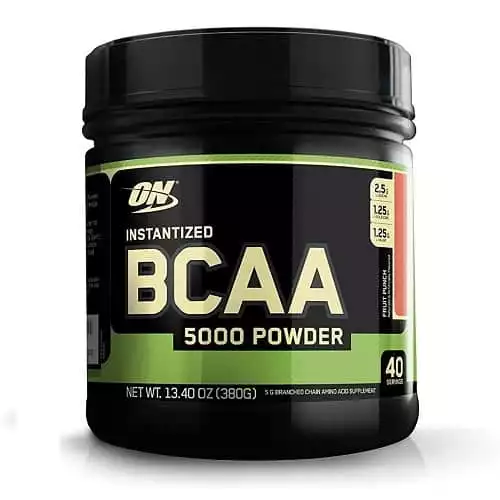 Putting It All Together
There was a time when BCAA supplements were overlooked. Fortunately, that isn't the case anymore. More and more companies developed effective products that can satisfy any client's needs, preferences, and budget. Scivation Xtend and Optimum BCAA are two tried and true brands. They became famous due to their effectiveness and overall success in the protein supplement field.
So, if you are in the market for a great and effective amino acids supplement, both Scivation Xtend and Optimum BCAA are viable alternatives. They have a healthy ingredient profile and they provide fast results.
Recommended Reads: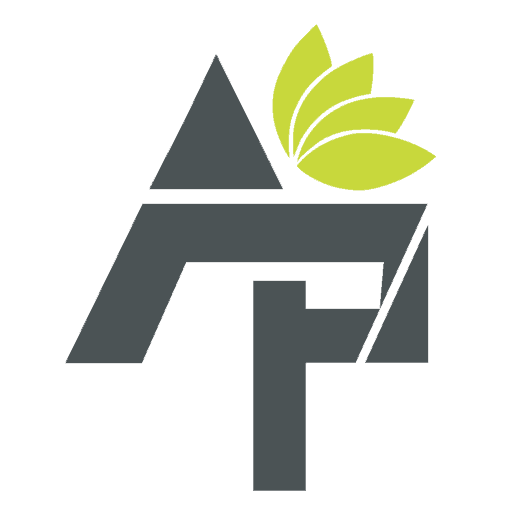 Alt Protein Team is a team of professionals and enthusiasts committed to bringing you the most up-to-date information on alternative protein, health and wellness, workouts, and all things health-related. We've reviewed a lot of products and services so you don't have to guess when you spend your hard-earned money on them. Whether you want to shed some pounds, build lean muscle or bulk, we can help you figure out what you need to do and what you need to have to achieve your goals.