Both Optifast and Medifast are effective weight loss programs. It is true there are plenty of competitive weight management systems out there but these two are among the most popular and appreciated ones.
Heck, they are even recommended by nutritionists and physicians alike.
In this Optifast vs. Medifast comparative review, you will find the main differences between these two weight loss solutions and, by the end of this article, you will become able to determine which alternative suits your needs, preferences, and health-related concerns in the best possible way.
Optifast Overview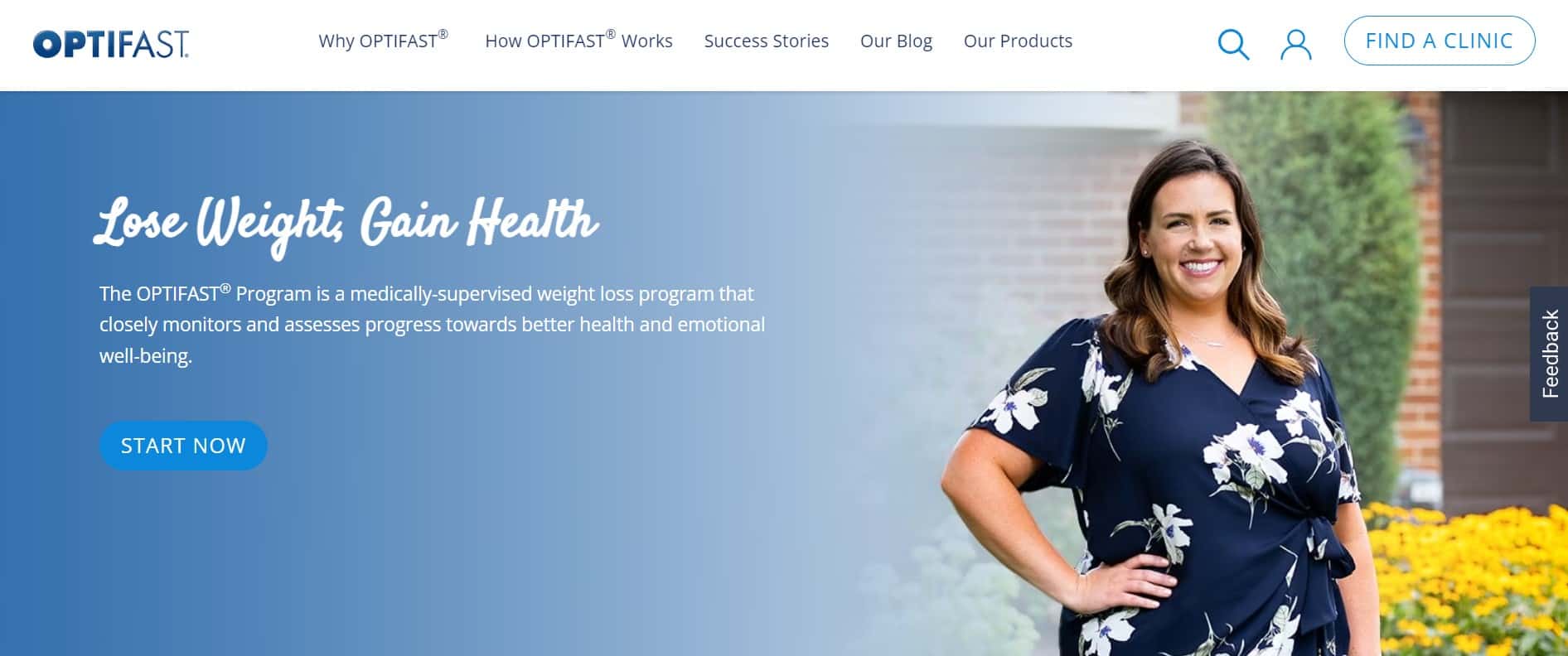 This diet has been a popular weight loss program since its launch, back in the 1980's. Optifast is a system specially created for those of you who are determined to change their overall lifestyle and includes healthy eating education, meal monitoring and portion control, counseling, and constant support. All these perks will help you lose weight while also improving your health.
Put simply, this system offers high-fiber meals along with low-fat protein sources that are enhanced with essential nutrients and minerals for a balanced diet.
Who Should Follow the Optifast Plan?
When it comes to weight loss programs, probably the most important thing is to choose a system that truly works for you and it is crafted for your body type as well as your health level. Optifast has the best results for people with a body mass index of over 30, who are searching for a comprehensive and in-depth treatment.
Pros
It is a quick and safe weight loss solution that helps you get rid of those extra pounds in no time;
It lowers blood pressure and cholesterol;
This program provides plenty of benefits for its clients like counseling, preliminary medical tests, and constant monitoring;
It is backed by science due to several clinical studies that have proved this program truly works.
Cons
It requires its patients to attend regular clinic visits which can be both time-consuming and costly;
In fact, this weight loss diet is expensive in general. The program' s total cost is situated around $2,850 and it does not include the weekly meals which require you to pay an extra $115 each week;
Patients must stick to this diet and are allowed to eat only certain foods which can become quite monotonous after a while. Also, this eating plan represents an all liquid diet which some of you might have a problem with.
Optifast Price

You must pay $2,850 to become a member of the Optifast program. But this is not the only cost involved. During the entire plan, you will also have to take $115 per week out of your pocket in order to pay for all the Optifast meal replacement products.
The Optifast program is expensive, indeed, but there is also a bright side. Clients who don't have all the money right from the start are allowed to pay in installments. This option might change the way people perceive this program. In other words, clients will see this weight loss system as a more manageable program in terms of price.
Medifast Overview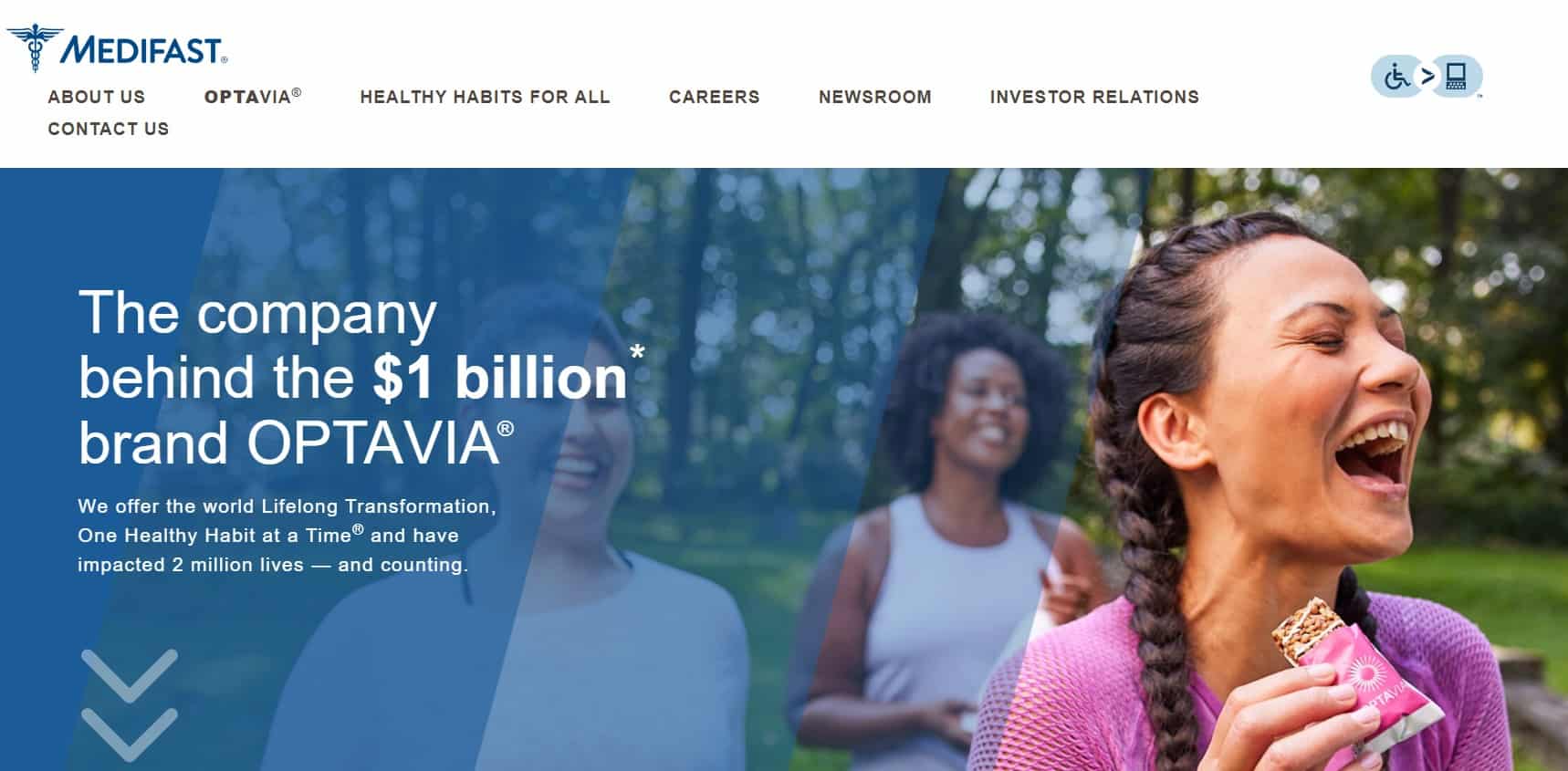 Medifast is quite similar to Optifast when it comes to its main goal. It is a comprehensive and effective weight loss program which also goes by the name of the 5&1 Plan. The program has earned this nickname due to the fact that it requires its patients and clients to replace five regular meals with meal replacements provided by Medifast.
The sixth meal can be composed of your usual foods and ingredients as long as they are low-fat and healthy.
Once you accomplish your weight loss objectives, you will become a member of the Medifast's 3&3 program. During this second plan, you will have to replace only three of your usual meals with Medifast products, supplements, and meal replacements. This second phase of the system helps you maintain your desired weight and continue having a healthy and balanced lifestyle.
Who Should Follow the Medifast Diet?
Unlike Optifast, which is more appropriate for people who deal with obesity, Medifast is more accessible when it comes to its target audience. It was designed for a variety of people and body types. So, anyone who is trying to shed some pounds or simply maintain an active and healthy lifestyle can become a member of the Medifast community and follow this diet.
Furthermore, it seems to work great for new moms who are struggling with baby weight after they gave birth.
Pros
It is a highly effective weight loss program that helps you gain your desired figure in a short period of time;
It is continued by a weight-management phase (3&3 plan) during which you receive support in maintaining your new lifestyle;
The program provides a wide variety of supplements, shakes, and meal replacements;
It is easy to follow; all you have to do is to replace five meals with Medifast products and snacks and eat a sixth meal which should be lean and green;
Due to this system, you will not feel hungry all the time anymore; although their meal replacements are low in fat and calorie content, each meal offers you plenty of vitamins, proteins, and fiber which keep you nourished for a longer period;
It is a reliable program, being recommended by more than 20,000 nutrition specialists and physicians; also, it is clinically proven.
Cons
It is quite an adjustment for your body; Medifast is a low-calorie eating plan which can have an impact on your body, especially if you're used to eating bigger portions; portion control can be a shock to someone who has never tried this type of diet before;
The cost of this program is probably its main disadvantage; considering that this plan requires you to pay approximately $300 per month (and this includes only the five meals provided by the company without the lean and green meal you must prepare yourself), we can state that it is an expensive weight loss system;
Although Medifast supports and encourages an active lifestyle, exercise should be limited to only 45 minutes a day. This is a cautionary measure taken to protect your body which will not have enough energy and fuel because of this low-calorie diet.
Medifast Price

Medifast is another expensive weight loss program, but if you compare it with other similar diets, the cost will not seem that high anymore. Its four-week package has the price of $400. Usually, you are required to provide between $12 and $15 a day for a period of 28 days in total. However, you should know that there are certain consultations as well as supplements which are not included in the program's initial cost.
Optifast vs Medifast – Which One Is the Most Effective?
Both these diets are effective in the short term but they become less effective if you follow them a longer period of time. According to Optifast, people who follow this eating plan usually lose around 52 pounds in the first 22 weeks. Medifast representatives claim that this diet will help you lose between 2 and 5 pounds per week during the first 16 weeks of the program.
Several studies made to measure the results of these two programs have shown the following aspects:
Optifast: after the first 22 weeks, dieters continue to lose approximately 51 pounds in the next 19 weeks that follow the initial phase. Nevertheless, they tend to regain up to 40 pounds during a period of 54 months.
Medifast: the study concluded that, although there is still a lack of data regarding the true effectiveness of this diet, very low-calorie eating programs have a limited long-term success.
Optifast vs Medifast – Program Basics
Both these programs are split into three different phases, each one with its own aim and targeted focus: the weight-loss period, the transition phase, and the maintenance or weight management phase.
Optifast:
Weight-loss phase: 12 weeks;
Transition phase: 6 weeks;
Maintenance phase: ongoing.
Medifast:
Weight-loss phase: it varies from one patient to another; there's no standard period;
Transition phase: 6 weeks;
Maintenance phase: ongoing.
Optifast vs. Medifast – Support and Monitoring
Optifast, as well as Medifast, provide support, counseling, and monitoring for all their clients and patients. The difference lies in the way they offer this support. For instance, Optifast is a clinic-based weight management program so, as a patient, you will benefit from regular health monitoring, a dietitian's nutrition support, and a behaviorist's weekly lifestyle training.
On the other hand, Medifast gives you both online and clinic support. At their clinics, patients' bodies and their health are monitored and assessed. After the weight-loss phase, you will get in touch with a trained and experienced weight-control counselor who will offer you valuable insights and encouragement.
When it comes to Medifast's online support, you will be pleased to know they have a 24-hour web customer support along with an online community and well-organized customer care department.
What Consumers Have to Say About Optifast and Medifast?
Optifast Reviews
Optifast reviewers say they are satisfied with the way this program works and the results they have achieved. Also, most of them are more than pleased with how well Optifast lowers their cravings and reduces their appetite. They also say Optifast products are entirely natural and they don't contain any fillers whatsoever.
All in all, this weight-loss challenging program has received mostly positive reviews and feedback from a lot of their users. Despite the fact that a few clients have had certain complaints like the fact that this program is quite challenging and difficult, I am sure you also trust and apply the following saying: no pain, no gain!
Medifast Reviews
This is also an appreciated weight loss system that customers like due to its effectiveness and many other benefits that come with it. According to them, not only is this program effective and helps you lose weight easily and quickly, but it will also be easy for you to keep that extra weight off once you finish the program.
On the downside, there were a few clients who seem to have experienced certain mild issues such as digestive discomfort.
Warnings
Both Optifast and Medifast representatives recommend you to seek your physician's approval and advice before enrolling in one of these weight loss systems. Moreover, these are mostly prescribed to people who suffer from obesity or even morbid obesity so if you don't weigh with 50 pounds more than your desired weight you might not be able to join Medifast and Optifast programs.
Pregnant and lactating women, as well as individuals who have health-related restrictions, should avoid joining these eating plans. Medifast goes even further by not allowing people with eating disorders to become their client and follow this diet.
Summing It Up: Optifast or Medifast?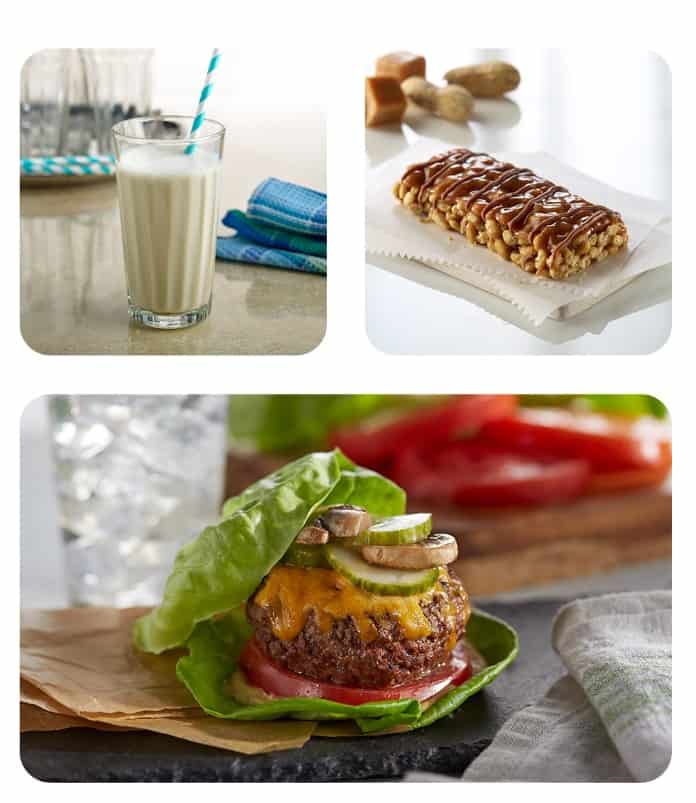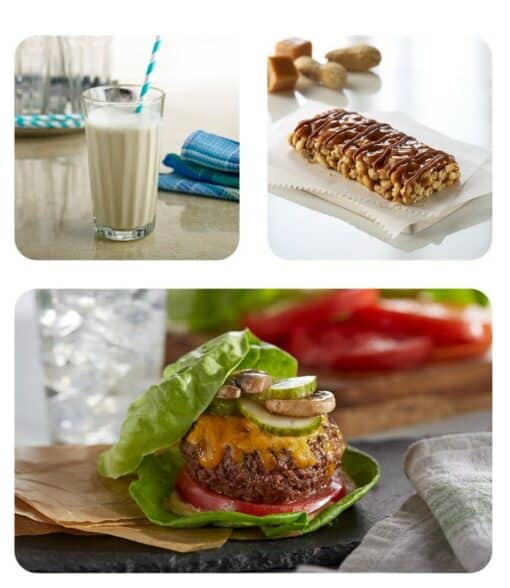 For Hands On Contact: Long story short, if you want an in-depth and highly effective weight loss program that includes aspects like consultations and monitoring, you should choose Optifast.
For Cost Effective and Easy on the Taste Buds: On the other hand, if your goal is to find a more affordable alternative that will not break the bank, then we recommend the Medifast solution (Note: You can get 35 free meals with this promo). This last option also provides better-tasting products.
All in all, the final decision is all yours because you know better than anyone else what your body needs and how healthy you are. If your body is strong and can go through a low-calorie diet without problems, then you should give these eating plans a try.
Recommended Reads:
Disclaimer
The information contained on www.altprotein.com website (the "Service") is for general information purposes only.
Alt Protein assumes no responsibility for errors or omissions in the contents on the Service.
In no event shall Alt Protein be liable for any special, direct, indirect, consequential, or incidental damages or any damages whatsoever, whether in an action of contract, negligence or other arising out of or in connection with the use of the Service or the contents of the Service. Alt Protein reserves the right to make additions, deletions, or modification to the contents on the Service at any time without prior notice.
Alt Protein does not warrant that the Service is free of viruses or other harmful components.
Fitness disclaimer
The Service offers health, fitness and nutritional information and is designed for educational purposes only. You should not rely on this information as a substitute for, nor does it replace, professional medical advice, diagnosis, or treatment. If you have any concerns or questions about your health, you should always consult with a physician or other health-care professional.
Do not disregard, avoid or delay obtaining medical or health related advice from your health-care professional because of something you may have read on the Service. The use of any information provided on the Service is solely at your own risk.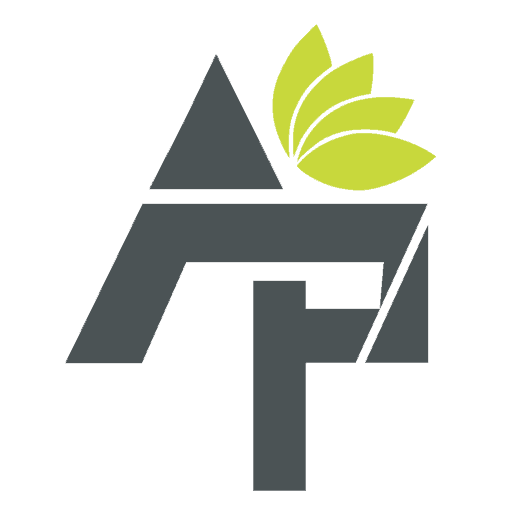 Alt Protein Team is a team of professionals and enthusiasts committed to bringing you the most up-to-date information on alternative protein, health and wellness, workouts, and all things health-related. We've reviewed a lot of products and services so you don't have to guess when you spend your hard-earned money on them. Whether you want to shed some pounds, build lean muscle or bulk, we can help you figure out what you need to do and what you need to have to achieve your goals.