Protein powder is a vital part of your muscle-building diet and lifestyle!
Not only does it provide the amino acids needed to pack on the muscle, but it also helps to provide the calories, carbs, fats, and nutrients to help your body repair itself after the "damage" it sustained during your workout (don't worry, this is good damage that promotes muscle growth).
There are literally HUNDREDS of protein powders on the market today. You can find whey and casein protein made from milk, egg proteins, soy protein, pea protein, hemp protein, rice protein, and the list goes on and on!
But with all these options, it's hard to know which protein powder is the best. You want to choose powders that not only pack a nutrient punch but which are as natural and effective as possible.
Finding non-GMO (non-soy protein), fully organic protein powder is always a plus, as that's the best way to be certain you're getting a truly HEALTHY product.
Please note, this list is primarily for Whey based organic supplements.
For Vegans, I'd recommend checking out my Garden of Life Organic (full review here)
We've done the research and found the three best organic protein supplements for you. They may be a bit pricier than the non-organic stuff (the more popular products), but they're worth it if you're looking for organic ingredients and top quality!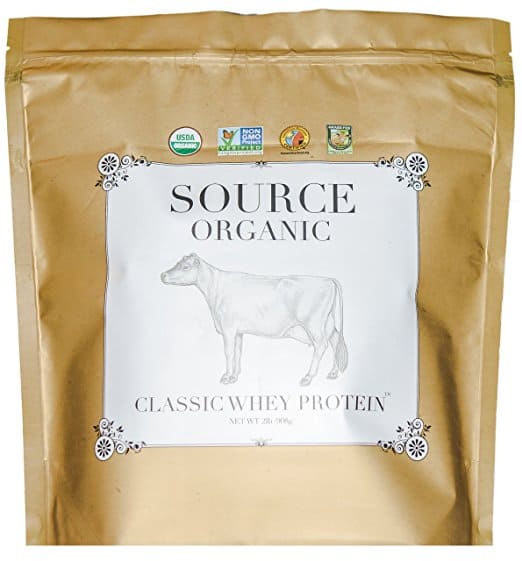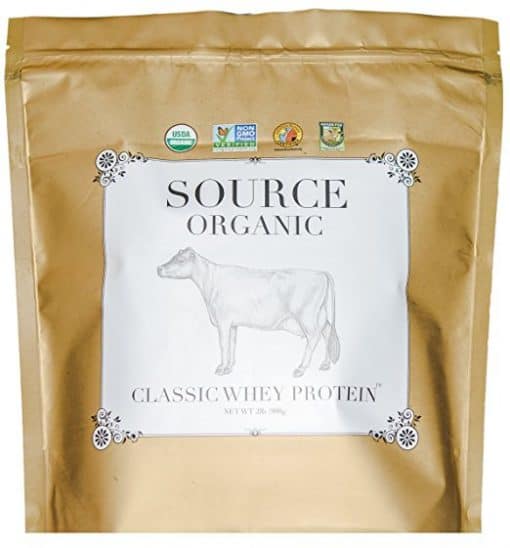 If your goal is to bulk up, whey protein powder is usually your best bet. It's fast-acting, easily digested (solid digestive enzymes), and one of the most stomach-friendly protein powders around. It's rare to find an organic whey protein powder, but thankfully, Source Organic has a product for you!
About the Protein Powder
Certified organic
Verified GMO-free
Contains a proper blend of amino acids
Free of soy, gluten, and hormones
Produced with no artificial flavors, colors, preservatives, or sweeteners
Non-denatured, cold-processed
This whey protein powder is made from the milk produced by grass-fed Jersey cows from Northern California.
The fact that the cows are grass-fed means the protein powder has a higher amino acid profile. It is certified GMO-free and 100% organic, and it has a natural flavor that sits well when you mix it with your protein shakes and smoothies.
Here's what customers have to say about it on Amazon.
Positive
This is a basic organic whey protein with nothing added to it. The flavor is simple, and even the packaging is biodegradable!
NorCal Organic's Whey Protein mixes very well, and it doesn't form clumps (like regular protein powder tends to).
The price is competitive (for organic protein powder), but it's the taste that has made me a repeat buyer. Source tastes fresher and purer than other brands. Mixing it with water gives it a refreshing, clean, and almost sweet flavor, with no aftertaste.
This protein…is raw and unpasteurized, and has a high glutathione content.
Negative
The resealable pouch is a good concept, but the seal doesn't work.
It has a bit of a cooked/freeze-dried taste, but better than some others.
The product is a bit pricey–roughly $32.50 per pound (For the latest prices and discounts, check here). Compare that to your average whey protein powder ($35 to $60 for 5 pounds), and you can see why it's not available in every store in the country. Still, if you're looking for a whey protein powder and MUST have organic, this is definitely the product for you. You can check out the latest deals here.
Best Pick: Naked Oats Whey + Organic Oat Protein Powder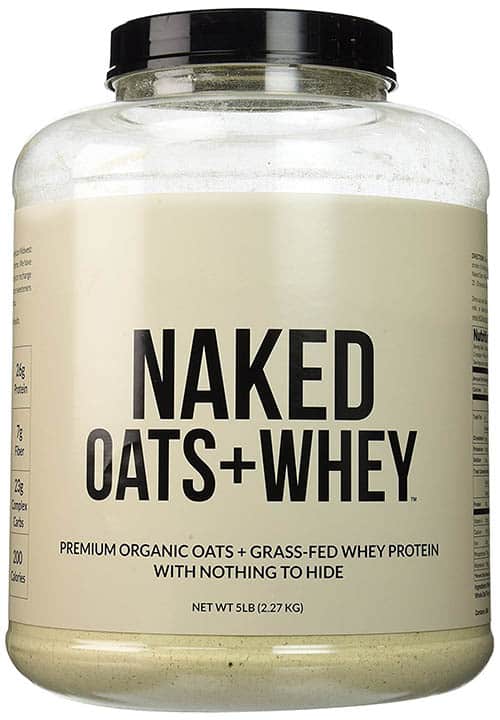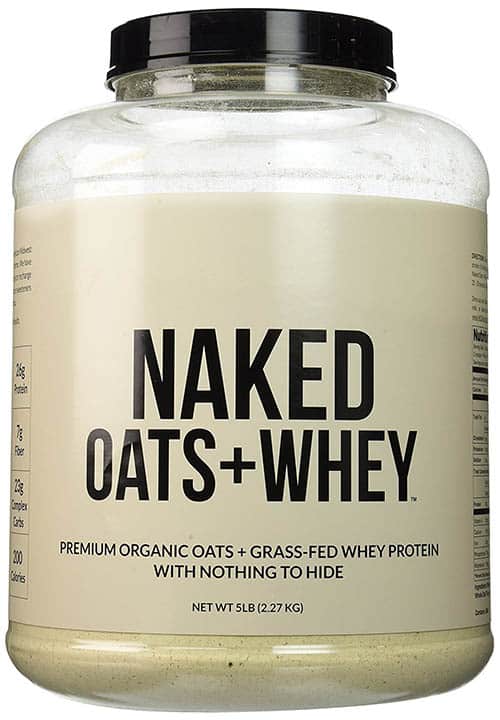 If you're looking for a cheaper whey protein powder than the NorCal Organics product at the top of the list, you'll love this one! Produced by NAKED Nutrition, it's a combination of whey protein and organic oat flour and fiber to give you a nutrient punch to start out your day!
About the Protein Powder
Made from organic whole oat flour and oat fiber, grown in Canada and the US
Contains whey protein from grass-fed cows
Balances protein, complex carbs, and protein to be a complete workout supplement
No artificial sweeteners or additives
26 grams of protein content per serving/contains all nine amino acids for muscle-building
Mechanically-processed oats and Cold-processed whey
While it's not pure protein, it is an excellent supplement to kick off your day right. It contains fiber and carbs from the oat flour, helping you to get your digestion on track. With the shot of protein in every scoop, you'll kick your metabolism into overdrive with this as a breakfast shake.
Here's what customers have to say on Amazon:
Positive
It's pretty delicious! It is bland-tasting, making it perfect for blending…kind of like powdered milk, but with an aftertaste of oatmeal.
It's gentle on my stomach and tastes just like whey and oats.
The taste is neutral and inoffensive and can be taken with either water or milk.
Mixes well with other proteins.
Contains less sugar and more protein than Optimum Nutrition's Whey.
Negative
It foams up quite a bit and comes out lumpy. Contains powdery residue that sinks to the bottom, no matter how much you mix it.
Drinking it with water is just plain foul. It HAS to be mixed with milk, into a smoothie, or used for baking.
While it may not be quite as popular as the Source Organic protein powder that was our #1 pick, there's a lot to love about it. The balance of carbs, fiber, and protein makes it a great choice for those who want to start their day out right.
Runner Up: Orgain Organic Plant-Based Protein Powder
If you're a vegetarian or vegan looking for an alternative to milk or egg-based protein powders, this plant-based organic protein powder (ALL plant protein) is the ideal option.
Not only does it pack a protein punch, but it comes in delicious flavors like chocolate and vanilla. You can check out my full review of Orgain that I did a few months ago here.
About the Protein Powder
Made from organic hemp, pea (pea protein powder), chia seed, and brown rice protein
Contains 21 grams of organic plant-based protein per serving
No added sugar
Contains 3 grams of net carbs (total carbs minus fiber = net carbs)
Soy, dairy, and gluten-free
Non-GMO, USDA Certified Organic
Plant protein isn't as effective for muscle-building as whey, casein, and egg protein powders, but they are a good option for vegans/vegetarians looking to supplement their protein intake. This vanilla and chocolate-flavored protein powder have been specifically formulated to avoid that nasty aftertaste that is so common with plant protein powders.
Here's what customers are saying about it on Amazon:
Positive
The taste is delicious and creamy, and it's so clean. I actually look forward to drinking this every day.
We don't notice the grainy texture common with plant based proteins, and it has a nice flavor. We're pleased all around!
I love that it contains just 150 calories per serving–less than other plant based protein powder.
One of the best-tasting protein powders I have tried.
Negative
If you are trying to stay lean (maintain weight rather than bulking up), this is not the product for you.
It has a nasty artificial sweetener aftertaste. This is due to the fact that it contains both erythritol and Stevia.
It's too sweet for my preference and has a weird aftertaste.
For just $33 for a 2-pound tub (For the latest prices and discounts, check here), it's pretty great value, and a decent product for vegans and vegetarians! It may not be the best-tasting protein powder around, but it will give you all the protein you need to stay healthy and bulk up in your vegetarian diet and lifestyle.
Organic Whey Protein Powder by Natural Force®
This supplement was ranked as the best-tasting whey protein powder sourced from grass-fed cattle. Natural Force is manufactured in the United States and the company is a family-owned farm located in Northern California. I'm talking about a certified paleo, organic, non-GMO, and kosher product.
Ingredients
Amino acid blend – alanine, glycine, arginine, leucine, proline, etc.;
Organic whey protein concentrate;
Stevia leaf powder;
Vanilla flavor.
This product also contains milk so pay attention if you're lactose intolerant and looking for a good protein source. Furthermore, it is processed in a facility that uses ingredients such as soy, nuts, wheat, and eggs.
Nutritional Value – Per One Serving (One Scoop)
| | |
| --- | --- |
| Calories | 110 |
| Carbohydrates | 3 g |
| Protein | 20 g |
| Total fat | 1.5 g |
| Sugars | 1 g |
| Sodium | 31 mg |
Pros
It is an organic supplement made only from natural ingredients;
Provides a complex profile of amino acids;
It is a bit more affordable compared to other similar whey powders;
Promotes body strength and helps you go through intense workouts;
Speeds up muscle recovery;
Supports weight loss and there are no serious side effects linked to this product.
Cons
Some might dislike the fact that Natural Force whey protein is not approved by the FDA;
According to some people, it only contains a basic form of protein that doesn't bring anything impressive to the table.
Price
On Amazon, the Natural Force Whey Protein is sold for the price of $35.62 per one container of 15 servings. I recommend you to purchase in bulk to receive important discounts.
Organic Whey Protein Powder by Garden of Life
Garden of Life Whey Protein is an organic supplement which is also hormone-free and contains an excellent amount of grass-fed protein. It helps you lose weight in a controlled and balanced way while also promoting lean muscle mass growth.
Most consumers are either fitness gurus or athletes but anyone can safely consume this powder.
Ingredients
Organic whey protein concentrate;
Creamer flavor;
Sea salt;
Organic flavors;
Organic cacao – which is fair trade certified;
Stevia leaf extract;
Milk;
Two billion CFU;
Amino acid profile – alanine, arginine, proline, valine, etc.
Nutritional Value – Per One Serving (2 Scoops)
| | |
| --- | --- |
| Calories | 130 |
| Carbohydrates | 7 g |
| Protein | 21 g |
| Total fat | 2.5 g |
| Sugars | 2 g |
| Sodium | 150 mg |
Pros
It is a gluten-free and USDA-certified supplement;
You can choose from a wide range of available flavors: chocolate, vanilla, peanut butter, strawberry, etc.;
It is a safe and pure product which is free from artificial colors and flavors, soy, and antibiotics;
Supports a healthy digestive system and boosts your immunity;
Refuels and repairs the muscles;
It is an affordable product;
Provides plenty of benefits due to its probiotic content.
Cons
Some consumers don't like the taste of this protein powder;
It contains too many carbohydrates which might mess with your weight-loss goals.
Price
You can purchase the Organic Whey Protein made by Garden of Life on Amazon. One container of 14.03 ounces costs $26.06.
Grass-Fed Whey Protein by Pure Label Nutrition
This is yet another grass-fed organic protein powder produced in California, on dairy farms. It doesn't contain harmful ingredients like artificial sweeteners, colorings, or preservatives. There are two available flavor options: vanilla and chocolate but you can also choose to consume the unflavored alternative.
Ingredients
The only ingredient you will find on the label is the organic whey protein concentrate which is also non-GMO and rBGH-free. However, Pure Label Nutrition's whey supplement contains milk so if you have a sensitive stomach or lactose intolerance, you should consider asking for your doctor's approval before consuming this or any other similar supplement.
Nutritional Value – Per One Serving (One Scoop)
| | |
| --- | --- |
| Calories | 122 |
| Carbohydrates | 1 g |
| Protein | 24 g |
| Total fat | 2.5 g |
| Sugars | 1 g |
| Sodium | 55 mg |
Pros
It is an affordable whey protein supplement;
It is free from soy and artificial flavorings;
Mixes well with almost any kind of liquid;
The company offers the possibility of a money-back guarantee;
It is a great weight-loss solution because it has a low amount of carbs and sugars;
It provides a great amount of organic protein, unlike other similar products.
Cons
It contains a bit too much cholesterol;
The flavor, although it is not bad, might not be enjoyed by some consumers;
It contains lactose which is an allergenic element.
Price
If you want to buy the organic whey protein manufactured by Pure Label Nutrition (see live prices).
Organic Whey Protein by NOW Sports
Both sports enthusiasts and professional athletes love this certified organic supplement due to the fact that it is an unflavored and natural product. In other words, it is free from sucralose, aspartame, and any other artificial sweetener. So, if you're an active person, this organic whey protein powder might be the perfect solution to keep your muscles in good shape.
Ingredients
Organic whey protein concentrate;
Soy lecithin;
Milk;
Essential and non-essential amino acids – valine, leucine, glycine, tyrosine, etc.
According to the manufacturer, this product should not be used as a weight-loss solution but only as a food supplement. Also, potential buyers should be aware of the fact that this powder is manufactured in a GMP facility where allergenic ingredients are processed as well.
Nutritional Value – Per One Serving (One Scoop)
| | |
| --- | --- |
| Calories | 110 |
| Carbohydrates | 1 g |
| Protein | 25 g |
| Total fat | 0.5 g |
| Sugars | 1 g |
| Sodium | 45 mg |
Pros
It is an unflavored product so it can be mixed with anything you like. You can add it to your favorite smoothie or even a recipe of your choice;
It is an antibiotic-free supplement, approved by the USDA;
NOW Sports protein powder is both a tested and trusted brand;
You will get a high amount of protein per serving;
It is convenient and easy to prepare. Just add one scoop of powder to approximately 8 ounces of water or any other beverage, shake it up, and enjoy the drink.
Cons
A few people have complained about this product's taste, saying it is gritty;
Some have even said this supplement made them experience an upset stomach.
Price
On Amazon, there are several sellers that market the NOW Sports Organic Whey Protein Natural Unflavored, so the prices may vary. However, the cost of one container that measures one pound starts from $28.80.
Organic Grass-Fed Whey Protein by Protein 17®
Protein 17® markets a USDA-certified organic supplement that contains high-quality protein which comes from grass-fed cows. The company claims that all their ingredients are delivered from the farm directly to your table. There are three available flavors you can choose from and they are all tasty: organic chocolate, organic peanut butter, and deliciously natural.
Not only is this product an organic one but even the manufacturer's bottling process is also certified as a safe, clean, and organic one.
Ingredients
Organic whey protein concentrate;
Milk;
Minerals and vitamins – vitamin D, potassium, calcium, iron;
Organic cacao (for the chocolate flavor option);
Organic coconut sugar (for both the chocolate and the peanut butter alternatives);
Sea salt and organic peanuts (included in the peanut butter flavor).
Nutritional Value – Per One Serving (2 Scoops)
| | |
| --- | --- |
| Calories | 120 |
| Carbohydrates | 3 g |
| Protein | 24 g |
| Total fat | 2 g |
| Sugars | 0 g |
| Sodium | 30 mg |
Pros
It is an USDA-certified product;
The protein is sourced from grass-fed cows and the supplement is free from artificial sweeteners, flavors, and colors;
It is a non-GMO dietary supplement;
This organic whey protein powder is highly nutritious due to its minimally-processed traits;
It is manufactured in the United States. Moreover, it is a pure product that doesn't contain additives and it is soy-free.
Cons
Some people might find it a bit expensive, especially when you consider the low number of servings per container;
Besides being overpriced, some reviewers find this product less effective than other similar supplements. Moreover, in their opinion, the product's label is somewhat misleading and the taste can be a tad chalky.
Price
One container comes with 15 servings. You can purchase this Organic Grass-Fed Whey Protein by Protein 17® for the price of almost $35.
Organic Grass-Fed Whey Protein by BodyLogix Natural
This is an amazing dietary supplement based on organic whey protein manufactured in Canada, by BodyLogix Natural. All their products are safe to consume and free from artificial flavors, colors, and preservatives. Moreover, they are all cold-processed with non-denatured and ultra-filtered whey proteins to make sure that customers receive the highest possible amount of protein per serving.
Ingredients
Whey protein complex – the trio mix of whey protein concentrate, isolate, and hydrolysate;
Natural organic flavors;
Stevia leaf extract;
Lecithin;
Dutch cocoa powder;
Xanthan gum;
Amino acid blend – alanine, arginine, serine, valine, glycine, proline, etc.
Nutritional Value – Per One Serving (One Scoop)
| | |
| --- | --- |
| Calories | 130 |
| Carbohydrates | 3 g |
| Protein | 24 g |
| Total fat | 2.5 g |
| Sugars | 2 g |
| Sodium | 70 mg |
Pros
It is a tested and certified whey protein supplement;
Each serving provides 5 grams of BCAAs that are naturally developed;
Helps consumers improve their athletic performance;
It is a non-GMO and gluten-free product;
Compared to other similar supplements, this one is relatively affordable;
It is manufactured in a peanut-free environment which makes this powder hypoallergenic;
The company is a reliable one which uses transparent third-party independent testing.
Cons
Some clients were disappointed with the taste of the product, saying it is too sweet;
Others claim the company has changed the formula and that the supplement doesn't work the same anymore.
Price
On Amazon, the price of the Bodylogix Natural Grass-Fed Whey Protein Powder varies, depending on the size of the container you choose to buy
A 1.6-pound jar costs $26;
One container of 2 pounds is $26.69;
For a 4-pound tub, one must pay $44.
Raw Grass-Fed Whey
I must confess that I've saved the best for last or at least what I consider to be one of the best and most organic whey supplements on the market. This product provides exactly what its name implies. It contains only one single ingredient. I'm talking about a non-GMO and gluten-free whey protein powder.
Raw Grass-Fed Whey is totally unflavored so you can add it to any recipe, beverage, shake, or smoothie you like.
Ingredients
Like I mentioned previously, Raw Grass Fed Whey protein contains only one ingredient: organic whey protein concentrate. This compound is sourced from milk that comes from pasture-raised cows. The cattle live on a small farm where they can grow up in a healthier and happier manner. Due to their diet which consists of clover and wild grasses, these cows' milk is rich in CLA's as well as Omega-3's.
Besides the whey protein concentrate, this product also comes with a complex profile of amino acids: serine, leucine, arginine, proline, valine, and many others. Moreover, it also contains essential minerals and vitamins such as calcium and vitamin A.
Nutritional Value – Per One Serving (5 Tablespoons ~ 25 Grams)
| | |
| --- | --- |
| Calories | 97.5 |
| Carbohydrates | 2 g |
| Protein | 21 g |
| Total fat | 1 g |
| Sugars | 2 g |
| Sodium | 40 mg |
Pros
It is a low-calorie protein powder that contains one natural ingredient;
It is free from potentially-allergenic compounds such as soy or gluten;
You won't experience any side effects when consuming this product because it is free from antibiotics, artificial flavors, additives, preservatives, and hormones;
The final drink has a pleasant, creamy, and natural taste that is not overwhelming at all;
Being a calorie-restricted supplement, it might help you achieve your weight-loss goals.
Cons
Several consumers have complained that the powder is hard to dissolve and it sometimes has a chalky taste;
One reviewer claimed that the product was hard on his stomach but this might also be a personal issue that occurs to people who have a sensitive digestive system.
Price
If you're interested in buying the protein supplement made by Raw Grass Fed Whey, you will find it on Amazon:
A small bag of 12 ounces costs $19-$20;
A large bag of 5 lbs. is $75.
Comparing the Top Organic Protein Powders
The following table is an expanded view of my other top recommendations (all organic, high-quality protein, and vegan protein powder), so you can compare the key facts at a glance:
Attention: The internal data of table "2" is corrupted!
Still Can't Decide? Other Organic Proteins to Check Out
I've been reviewing protein supplements for over 5 years now, so I've built up quite the library of research.
The following are some other organic protein supplements that you may want to consider/look into:
Or, you can also view some of my related round-up guides if you fit the demographic: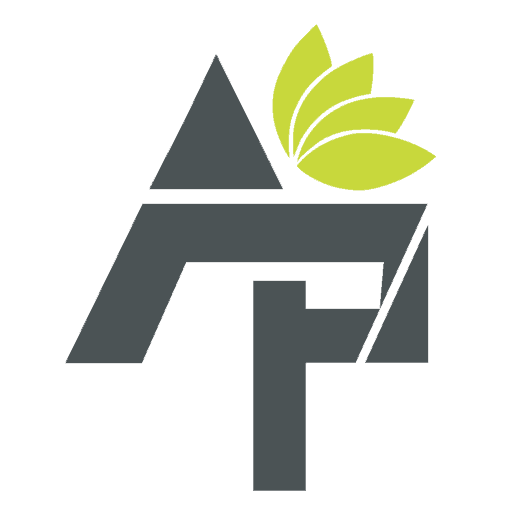 Alt Protein Team is a team of professionals and enthusiasts committed to bringing you the most up-to-date information on alternative protein, health and wellness, workouts, and all things health-related. We've reviewed a lot of products and services so you don't have to guess when you spend your hard-earned money on them. Whether you want to shed some pounds, build lean muscle or bulk, we can help you figure out what you need to do and what you need to have to achieve your goals.