Plant based protein supplements have exploded in the recent years. While animal-based proteins still reign king in the health food stores, plant-based supplements have numerous health benefits. Plant based protein supplements provide a full essential amino acid profile while being mHemp Force Vegan Supplement Review: Who Needs Whey Now?ore environmentally friendly and easier to digest than most animal-based protein supplements.
Hemp protein is a popular plant based protein supplement as it contains a higher concentration of essential amino acids compared to soy protein. Hemp contains a mixture of two proteins, edestin, and albumin, in a 3-to-1 ratio respectively. The edestin protein is only found in hemp and contains much higher amounts of essential amino acids compared to soy protein.
Albumin, normally found in high concentrations in animal-based sources, can help boost the body's ability to synthesize human blood albumin and increase energy.
Onnit, a supplement and fitness company, has created some of the best tasting plant based protein powders on the market today. Founded in 2010 by Aubrey Marcus, Onnit is a multimillion company dedicated to providing a full range of nutritional and fitness products aimed at improving human performance. World-class athletes like Bode Miller, Duncan Keith, and Rose Namajunas use their nutritional supplements.
About Hemp Force Active
Hemp FORCE Active is a plant-based protein supplement that contains only earth grown nutrients designed for active people. The new Active formula is designed with hemp protein isolate, Organic Brown Rice, and Pea protein to offer the ultimate amino acid profile and reduce the product cost compared to 100% hemp protein powder supplements.
The product gets its flavor mainly from chocolate and Maca, which also double has energy supporting nutrients that Native Americans have consumed for millenniums. To soften the slightly bitter taste of the chocolate and Maca though, Onnit sweetens the product with a small amount of stevia and Lo Han (monk fruit), both natural low glycemic sweeteners.
One serving of Hemp FORCE Active contains 16 grams of protein and both essential fatty acids (Omega-3 and Omega-6).
About Hemp FORCE Vanill-Acai
If chocolate isn't your flavor you're in luck. Onnit also makes Hemp FORCE Vanill-Acai for those who prefer a creamy vanilla taste. The Vanill-Acai contains hemp protein, Acai berry, Mesquite powder, Chia seeds, and flax seeds.
The Acai berry contains one of the highest recorded ORAC value for any natural food and is praised for its antioxidant powers. Mesquite powder is a powder seed pod from a native American plant that is high in protein and micronutrients. Both Chia seeds and flax seeds contain healthy fats like Alpha-Linolenic Acid (ALA) and Omega 3s.
The Hemp FORCE Vanill-Acai is naturally sweetened with vanilla bean providing the product with a delicious vanilla taste and smell. Additionally the powder is sweetened a little with Stevia. Hemp FORCE Vanill-Acai contains 15 grams of protein, 7 grams of fiber, and loads of Omega fatty acids.
The Quick Facts on Hemp Force
The Full Scoop
Overall both products are very similar. Our reviewers tried each product and determined each flavor had very similar feedback. Let's start off with the few negatives. The biggest fallback our reviewers all agree about for both products is the price point. There is no question about it; the Hemp FORCE products
are expensive.
The Hemp Force Active is the slightly cheaper product at $3.85 per serving due to its mixture of hemp, brown rice, and pea proteins. The Hemp FORCE Vanill-Acai retails at $4.50 per serving. A container of Hemp FORCE only contains 10 servings so if you're using the product daily then you'll need multiple containers per month adding up real quick.
Outside of the retail price, the other big complaint about both flavors is the taste. While most reviewers like the flavors, the Stevia makes the product too sweet for many taste buds.
One reviewer went so far to say that as much as he loved the quality of the product and the company, he won't buy the product again until they remove the Stevia. It was just too sweet for him to use a full serving. Other reviewers found the taste to be completely fine.
If you typically have a sweet tooth you'll probably enjoy the taste, but if you're not much of a sweet fan than the Hemp FORCE might not be your cup of tea.
Several reviewers recommend mixing the product with another protein powder, like whey protein, to cut down on both the cost and the sweet taste. Compared to other protein powders, the Hemp FORCE products have half the protein per serving compared to whey protein. If you're serious about your muscle gains then mixing protein products can help increase the small protein size.
All our reviewers loved the quality of the protein supplements. They believe that Onnit is a great company that produces quality products using quality ingredients. Both products are vegan and contain non-GMO ingredients, no dairy, soy, or gluten making it safe for most sensitive stomachs.
Our reviewers found both products to mix well in water or smoothies. Due to the sweetness of both flavors our reviewers preferred using Hemp FORCE in a smoothie to help hide some of the taste. Our reviewers did find that the Hemp FORCE Vanill-Acai contains some whole seeds as a result of the chia and flax seeds. Hence why the product tastes better in a smoothie versus water or juice.
Overall Hemp FORCE is a quality product manufactured by a company that lives by their motto. However, the Hemp FORCE products are expensive and many reviewers find the taste of both flavors to be too sweet due to the Stevia.
Pros of Hemp FORCE
Onnit uses quality ingredients that are vegan and non-GMO
Both products contain essential Omega fatty acids
Mixes well in a smoothie
Cons of Hemp FORCE
Expensive
Too sweet due to the Stevia
The Vanill-Acai contains whole seeds
Half the protein per serving compared to whey protein
The Final Scoop
We wanted to like the Onnit Hemp FORCE products as we really like Onnit as a company. However, we found the product to be extremely expensive and both flavors to be a bit too sweet.
If you have the money to spare and prefer a sweet taste then it is worth trying out either the Hemp FORCE Active or Hemp FORCE Vanill-Acai. But, we think that there are other similar products on the market of similar quality at a much better price point.
Recommended Reads: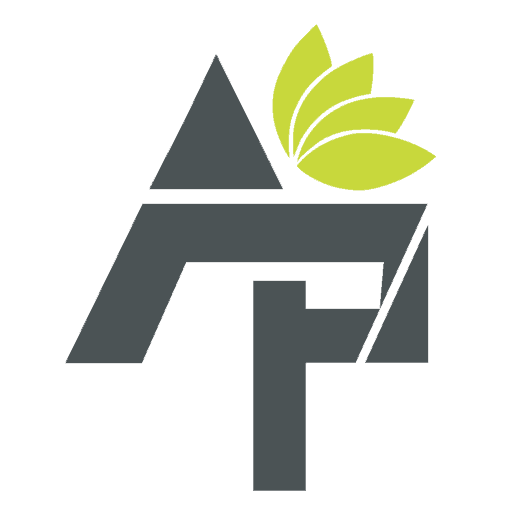 Alt Protein Team is a team of professionals and enthusiasts committed to bringing you the most up-to-date information on alternative protein, health and wellness, workouts, and all things health-related. We've reviewed a lot of products and services so you don't have to guess when you spend your hard-earned money on them. Whether you want to shed some pounds, build lean muscle or bulk, we can help you figure out what you need to do and what you need to have to achieve your goals.