The average person who is fit but not pursuing athleticism or bodybuilding goals can likely get all of their protein needs just from a healthy diet. Vegetarians, vegans and those who are hitting the gym a lot should add some type of protein to their diet to ensure they are getting enough. Plant-based proteins can be just as effective as any type of protein source, yet the myths still linger that whey protein is the premium source of protein. But of course, it isn't.
Whey protein is a popular option but has its downsides. High-quality brands can be expensive or difficult to find, some people are extremely lactose sensitive or don't consume animal products, or whey protein just might not seem to work well for their body.
Common complaints about whey include:
bloating
gas
a headache, or
general digestive upset.
Another pretty common reason for wanting a whey alternative is because the taste of whey may be unappealing to some.
If you've found that whey protein isn't an option for you anymore, consider one of these 5 alternatives the next time you stock up.
First Up: Casein Protein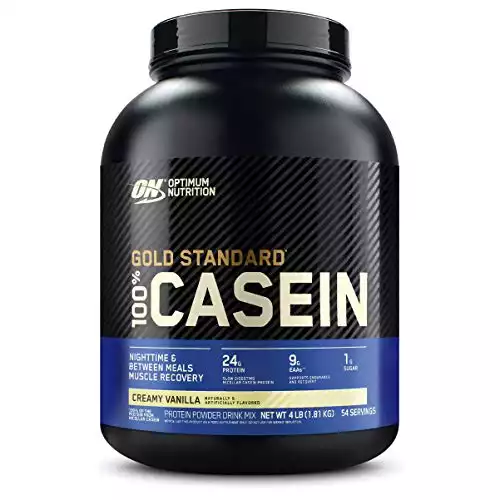 Casein protein is whey protein's cousin. Both are made of milk proteins but casein is made of 80% milk proteins vs whey's 90%+. Casein has all of the amino acids and similar protein levels as whey but that is where the similarities end. Casein is a slow-digesting protein source whereas whey is a fast-digesting protein.
Casein is more slowly digested because it clots in the stomach. This might seem like a bad thing at first but this effect is what seems to make this protein anti-catabolic in nature. This means that casein protein helps reduce muscle breakdown after a workout. Since casein is loaded with dairy calcium, it's beneficial for skeletal health.
There is a lot of debate about whether casein is better than whey but most will agree that casein is a great alternative when used properly. Casein protein tends to leave you feeling satiated for longer and is best consumed at mealtime or before bed rather than pre- or post-workout. Casein has some of the same side effects as whey but if whey didn't bother you it's like casein won't either.
Egg White Protein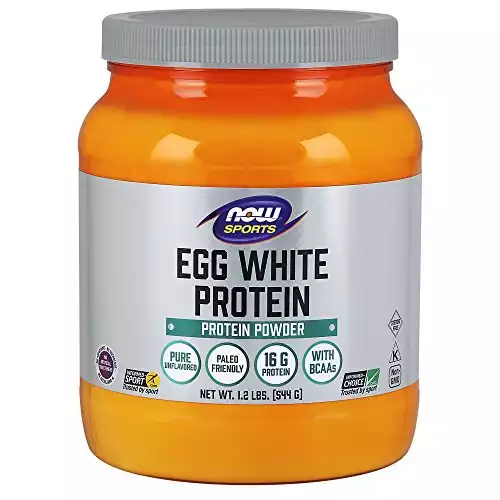 Egg white protein is an excellent option for those who are fine with consuming animal products but don't want to use whey protein. It is particularly popular amongst those doing a paleo diet. The average quality egg white protein powder is around 24 grams of protein in a scoop vs the average whey protein offering anywhere from 20 to 30 grams.
Both powders are fairly similar in terms of calories, with egg white protein often having a little less. Egg white protein has fewer carbs and fat but is higher in cholesterol.
There aren't many studies done comparing egg white protein to whey but the general consensus is that whey isn't very much more effective than egg white.
Some people do find that an egg white powder protein shake doesn't seem to be as filling as whey, which can make you feel hungrier more quickly. This can be remedied, however. An interesting thing about egg white protein powder is that it can be used similarly to real eggs in cooking.
For a morning protein boost, some fans of egg white protein will mix their powder with real eggs or egg whites to create a pancake batter. Sounds a little weird but it is a great way of changing up the usual protein shake in the morning habit.
Hemp Protein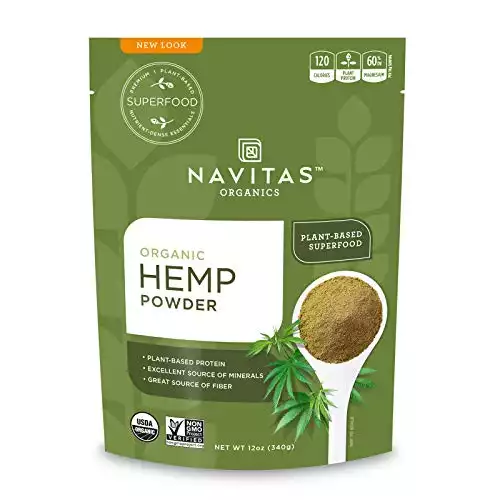 Hemp is a vegetable protein made from the Cannabis sativa plant. While hemp is popular as a textile material, the seeds are used to create hemp protein powders. Hemp protein powders aren't as popular as other plant-based powders but it's still a good alternative to whey. For an in-depth comparison of hemp vs whey, see this article.
A scoop of pure hemp powder will give you about 15 grams of protein powder, although there are hemp protein blends that have higher levels. Hemp powder is a good choice for someone who doesn't need a ton of protein for this reason.
These powders are a great source of healthy essential fatty acids, including omega 3 and 6. It is also loaded with B vitamins and fiber. It is also highly absorbable by the body.
Due to the lower protein levels in most hemp protein powders, this supplement is best used as a general dietary addition for those who aren't needing a protein for muscle building. You can also use hemp protein in conjunction with other proteins.
Recommended Hemp Supplement: Read my review of Nutiva here.
Plant Blend Protein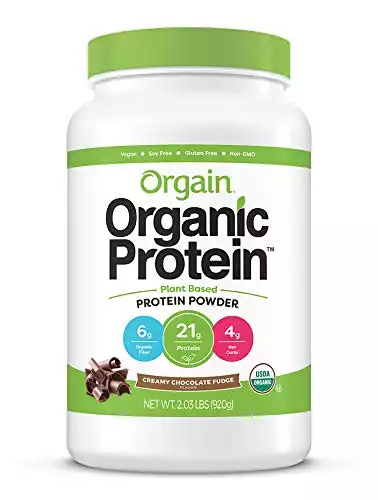 Plant protein powders are a popular alternative to whey for those that don't eat animal products. Majority of plant protein powders are blends of various ingredients unless they specifically state otherwise. Most plant protein blends contain a mix of soy, pea, rice, spirulina, or dried and powdered leafy greens.
There are two major advantages of plant blend powders. First, off they are often hypoallergenic, especially blends with peas or rice. If you have a soy allergy be sure to double-check ingredient lists. The second advantage is that plant blend powders are often much easier for people to digest. This means they are more effective and the body is better able to absorb all of the nutrients.
Plant blend proteins, just like pure hemp powders, are best for people who are looking into these supplements as a way of improving their diet rather than serious muscle building. Plant-based proteins aren't capable of really packing on muscle for bodybuilders the way they can.
If you are a moderately active and already eat a healthy vegetarian or vegan diet, a quality plant blend protein will ensure you get the right nutrition.
Recommended Plant Protein: See this buying guide.
Brown Rice Protein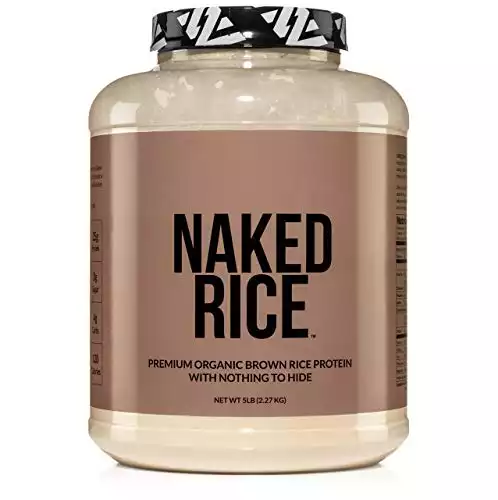 A pure brown rice protein may be one of the best whey protein alternatives for vegans and vegetarians. With a top quality brand, you should get about 24 grams of protein in a serving which is equivalent to a good whey powder. It is completely allergen-free and ideal for people who are lactose-intolerant and have soy or gluten allergies. Most powders are quite low in fat and calories compared to whey protein as well.
Brown rice protein is an excellent source of amino acids which is necessary for healthy muscles, body tissues, and hormones. The amino acids in brown rice aren't the exact same as whey but many find that they don't notice any difference between the two- with the brown rice powder their muscle building and recovery hasn't suffered.
Brown rice protein is especially good at balancing sugar levels and a good organic powder shouldn't have any heavy metals, sweeteners or artificial ingredients.
Studies on brown rice protein aren't as extensive as whey but many authorities believe it to be one of the best whey alternatives available. With its higher protein level compared to other plant-based supplements makes it ideal for vegan/vegetarian athletes or aspiring bodybuilders.
Recommended Supplements: Check out these excellent brown rice supplements.
The Final Scoop
A protein powder can be a really useful supplement but choosing one can be daunting. Go to any store that sells supplements and you will see a huge array of various brands all promising to be the best.
Before you go shopping, take the time to research the type of protein best suited to your activity level and diet.
A high protein diet can is often the best way to go if you want to build lean muscle, gain proper mass, or even lose weight. Whey protein may be the most popular option, but it certainly isn't the only way to go as these alternatives show. Finding the right source of protein is important, but if you are looking for some key alternatives, you've come to the right place.
Related Posts:
---
Disclaimer
Last updated: December 16, 2019
The information contained on www.altprotein.com website (the "Service") is for general information purposes only.
Alt Protein assumes no responsibility for errors or omissions in the contents on the Service.
In no event shall Alt Protein be liable for any special, direct, indirect, consequential, or incidental damages or any damages whatsoever, whether in an action of contract, negligence or other arising out of or in connection with the use of the Service or the contents of the Service. Alt Protein reserves the right to make additions, deletions, or modification to the contents on the Service at any time without prior notice.
Alt Protein does not warrant that the Service is free of viruses or other harmful components.
Fitness disclaimer
The Service offers health, fitness and nutritional information and is designed for educational purposes only. You should not rely on this information as a substitute for, nor does it replace, professional medical advice, diagnosis, or treatment. If you have any concerns or questions about your health, you should always consult with a physician or other health-care professional.
Do not disregard, avoid or delay obtaining medical or health-related advice from your health-care professional because of something you may have read on the Service. The use of any information provided on the Service is solely at your own risk.
You can also review our Editorial Integrity Policy.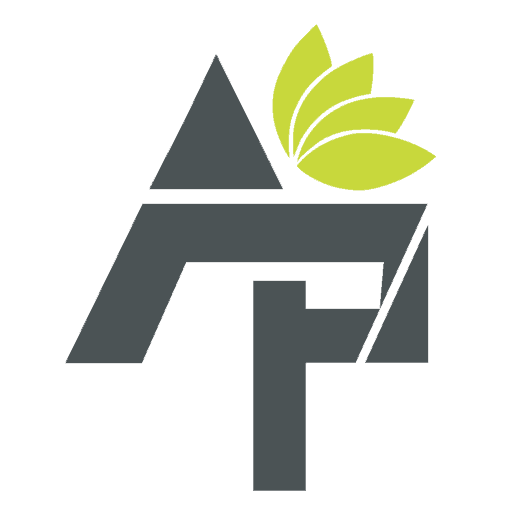 Alt Protein Team is a team of professionals and enthusiasts committed to bringing you the most up-to-date information on alternative protein, health and wellness, workouts, and all things health-related. We've reviewed a lot of products and services so you don't have to guess when you spend your hard-earned money on them. Whether you want to shed some pounds, build lean muscle or bulk, we can help you figure out what you need to do and what you need to have to achieve your goals.