BPI Sports has nearly every type of workout supplement you can think of, from protein powder to testosterone boosters, and everything in between. BPI is a reputable brand that has been an industry leader for quite some time. They are a larger company that offers a few different products throughout the various categories of supplements they manufacture.
Protein powders are easily one of the most common supplements people choose but another popular type are pre-workouts. Pre-workout supplements are designed to increase energy and thus help users get a better workout. They are typically a powder supplement (there are capsules too) that are mixed with a small amount of water and consumed about 30 minutes prior to workout out.
Pre-workouts aren't really needed by everyone but they can help more dedicated individuals that want to see results more quickly.
BPI has a few different pre-workouts but most are standalone products, meaning you shouldn't mix them with other stimulating supplements. However, their 1MR Vortex powder is able to be mixed or stacked with others. This pre-workout is a little different than others and contains some unique ingredients.
The 1MR Vortex is overall a nice product, though there are some things to think about before trying it out for yourself.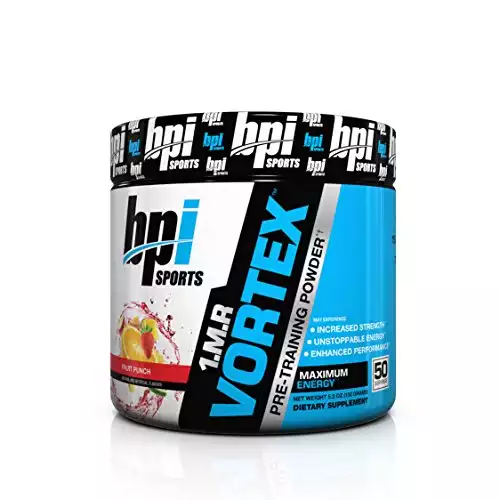 Nutritional Facts and Ingredients of 1MR Vortex
Compared to other supplements offered by BPI, there really isn't a whole lot of information on the nutritional facts or ingredients in 1MR.
Supplement Facts:
Serving Size – 1 micro-scoop (3 grams)
20 MG of Niacin
1,705 MG of Full Speed Vortex Matrix
Glycerol
Indigofera Pulchra Extract
Caffeine Anhydrous
White Leadwort Extract
Securinega Extract
Yohimbine HCI
1MR Vortex is available in five flavors – Arctic Ice, Fruit Punch, Snowcone, Blueberry Lemon Ice, and Sour Watermelon. Retail price varies between sellers, but you can expect to pay about $32.99 (For the latest prices and discounts, check here) for a 50 serving container.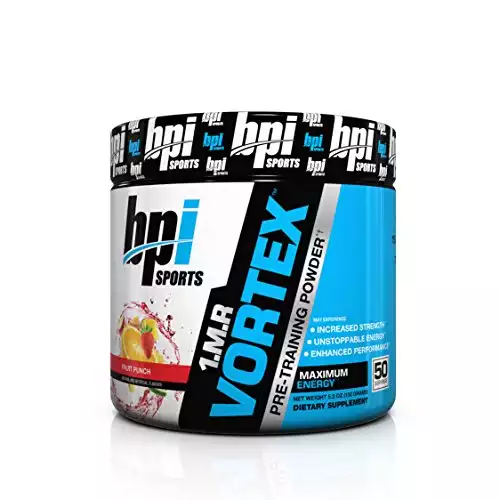 Advantages of 1MR Vortex
There two main pluses to 1MR Vortex can be summed up in the following.
Very Reasonably Priced for What It Offers
Pre-workouts are typically a bit more on the expensive side compared to protein powders and other powder blends. This is because they tend to contain a unique ingredients and are more concentrated.
1MR retails for under $35 for 50 servings (For the latest prices and discounts, check here), and with only tiny scoop being a serving, you will get almost two months of workout fuel for really quite a low price. If you're on a budget and are struggling to find a pre-workout that is priced right, 1MR Vortex should be on your list to try.
Designed for Those Accustomed to Stimulants
BPI does market the 1MR Vortex for those that are already used to taking pre-workouts as it can take those that are sensitive or unsure of what to expect by surprise. 1MR Vortex has a very energizing effect and is fairly strong, therefore those that want more than what their current pre-workout offers may find this is to be perfect.
However, it also doesn't feel like "too much", making this an ideal choice for someone that is at an intermediate level or for days where you don't want the potential to feel wired after a workout.
Disadvantages of 1MR Vortex
While 1MR Vortex does seem to be a decent product, it isn't exactly one on the must-have list for everyone. Here are three downsides to this product you should consider before purchasing.
Not as Strong as Some Other Pre-Workouts
It may seem ironic that an advantage of 1MR could be how well it works, while a disadvantage is that it doesn't work as well as others. 1MR does work well and will give energy, but if you are someone that really loves pre-workouts and are naturally resistant to many of the common ingredients in them, you might find that it doesn't give you the boost you need.
Those completely new to pre-workouts will find this isn't an issue but others may need to use a double dose (2 scoops) to get the jittery or tingly effect that they enjoy.
Can Cause Upset Stomach or Negative Side-Effects
Pre-workouts can easily cause an upset stomach as they hype up the body, including the digestive system. 1MR is also guilty of causing an upset stomach or nausea in some. If you are prone to these side effects with supplements you may experience it with this as well.
It isn't clear if it's the artificial or overly sweet taste of 1MR that causes the nausea or if it's the ingredients. In fact it may very well be a combination of both. Either way if this does happen it is not only unpleasant to deal with but will naturally affect your workout in a bad way.
Speaking of side effects, the Yohimbe HCI ingredient has been known to cause issues with some people. While this ingredient is approved by the FDA, it isn't exactly recommended. Some side-effects of Yohimbe include feelings of nervousness and anxiety, heart palpitations, and excessive sweating
If you already know you're sensitive to this particular ingredient you should avoid this product. If you haven't had a supplement with Yohimbe but tend to be sensitive, perhaps starting with a half dose to see how you feel is the best route.
Exact Amount of Ingredients in Blend Unknown
Another downside to 1MR Vortex is that BPI doesn't really explain what is in the product. This is therefore not so much a downside of the product but a failure on the company's part. That being said it is important to know what is in the supplements you are consuming, as well as how much (MG) is in it.
This is particularly true if you are stacking multiple products with similar or even the same ingredients. While an overdose is unlikely it could happen. BPI also doesn't really explain how each ingredient benefits the user, which leaves people blind to what it should be doing to the body or forced to research it themselves.
Alternatives to 1MR Vortex
It is a bit tricky to find alternatives to 1MR Vortex that doesn't exactly what it does. It is a pre-workout but the blend of ingredients is fairly unique to this formula. Finding an alternative comes down to why you don't want 1MR Vortex.
If you like the idea of it but really want a more classic, reliable product then BPI's Best Pre Workout is a good choice.
BPI's Best Pre Workout
Best Pre Workout is all about bringing energy and focus to the user. It is actual a ketogenic pre-workout, which means it works by helping your body to reach a state of ketosis. In this state, you will burn fat far faster which means you'll lose weight more quickly, and keep it off. This product includes caffeine anhydrous, Captex, CDP-Choline, and BHB salts.
Cellucor's C4 Original
If you find that you're someone that doesn't feel a lot from 1MR then a great step up is Cellucor's C4 Original. This popular pre-workout comes in a range of tasty flavors and is well-known for raising energy levels through the roof. It contains 1.6 grams of CarnoSyn, 1 gram of Creatine Nitrate, 150 MG of caffeine and 1 gram of Arginine AKG.
This is an award-winning product that you can rely on to get you pumped before you hit the gym. Many users find it remains fairly comfortable, even if you're prone to feeling tingles or jitters but still packs quite a punch.
The Final Scoop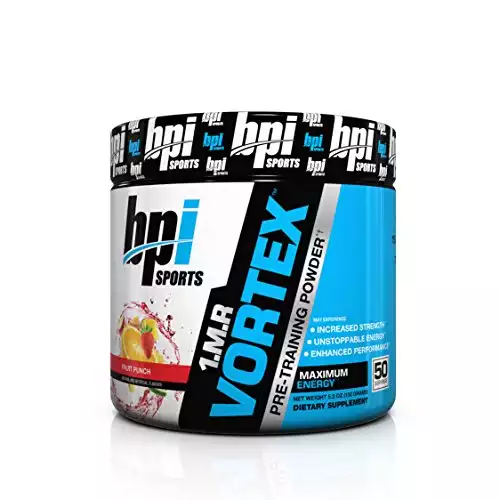 Overall 1MR Vortex is a good product but it isn't miraculous and it doesn't really outperform some other brands.
That being said it is still worth trying if you think it sounds promising. If you're concerned with sensitivities you can contact BPI and inquire about a sample to try before committing to buying a full container.
Recommended Reads:
Disclaimer
Last updated: December 16, 2019
The information contained on www.altprotein.com website (the "Service") is for general information purposes only.
Alt Protein assumes no responsibility for errors or omissions in the contents on the Service.
In no event shall Alt Protein be liable for any special, direct, indirect, consequential, or incidental damages or any damages whatsoever, whether in an action of contract, negligence or other arising out of or in connection with the use of the Service or the contents of the Service. Alt Protein reserves the right to make additions, deletions, or modification to the contents on the Service at any time without prior notice.
Alt Protein does not warrant that the Service is free of viruses or other harmful components.
Fitness disclaimer
The Service offers health, fitness and nutritional information and is designed for educational purposes only. You should not rely on this information as a substitute for, nor does it replace, professional medical advice, diagnosis, or treatment. If you have any concerns or questions about your health, you should always consult with a physician or other health-care professional.
Do not disregard, avoid or delay obtaining medical or health-related advice from your health-care professional because of something you may have read on the Service. The use of any information provided on the Service is solely at your own risk.
You can also review our Editorial Integrity Policy.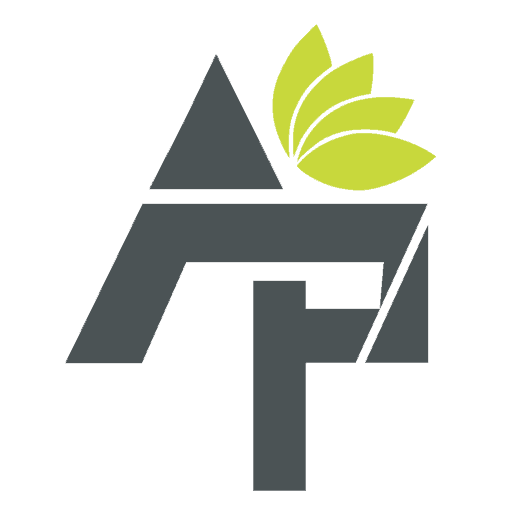 Alt Protein Team is a team of professionals and enthusiasts committed to bringing you the most up-to-date information on alternative protein, health and wellness, workouts, and all things health-related. We've reviewed a lot of products and services so you don't have to guess when you spend your hard-earned money on them. Whether you want to shed some pounds, build lean muscle or bulk, we can help you figure out what you need to do and what you need to have to achieve your goals.