Today, I've chosen to review the BCAA Glutamine supplement made by Transparent Labs. "Why?" You may ask. Well, the reason is very simple! This company was the first manufacturer that improved their product's formula by increasing the BCAA dosage to meet all the required clinical demands. Keep reading to find out useful details about this popular supplement. Below, I have detailed the supplement's ingredients, pros, cons, price, and more.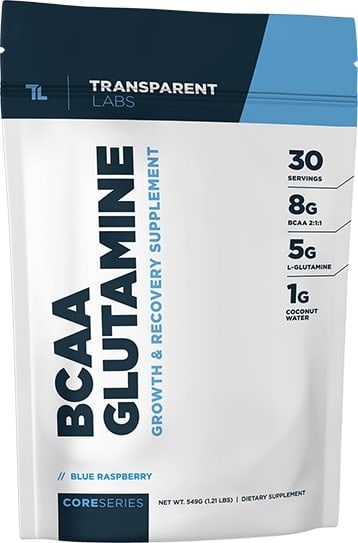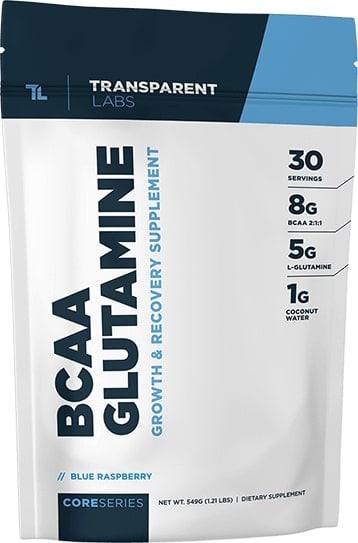 What Is the CoreSeries BCAA Glutamine by Transparent Labs?
The supplement I am reviewing today is a BCAA-based product (branched chain amino acids) that plays two major roles for professional athletes, bodybuilders, and people who like to have an active lifestyle: muscle growth and muscle recovery. The manufacturer is a reputable company that has always met the highest standards regarding their supplements' safety, quality, and ingredients' level of effectiveness. Their products are some of the cleanest ones in the fitness industry.
According to the company's representatives, they never add any artificial fillers, flavorings, colors, or any other useless and harmful ingredients to their supplements. Moreover, their BCAA product has a delicious taste and a non-chalky texture.
Ingredient Profile – an in-depth Analysis
If you read this supplement's label, you will see that its ingredient list is short and to the point. The BCAAs' ratio is 2:1:1. Obviously, I'm talking about a product that's made from branch chain amino acids, so the fact that the total amount of BCAAs reaches 8 grams comes as no surprise. Still, it is an impressive dosage, considering that, on average, most of the other similar supplements available on the market come with only 3 to 5 grams or even less.
Here are the five ingredients added to Transparent Labs' formula:
L-Glutamine
L-Leucine
L-Valine
L-Isoleucine
Coconut water powder
Now, let's talk a little more about each of the above compounds:
1. L-Glutamine
This is an essential amino acid that is very important for your health. The organism uses this element in high quantities, especially when it is engaged in physical exercises. The main purpose of L-Glutamine is to enable and assist a lot of body processes. It also helps when you're going through intense or prolonged periods of stress.
L-Glutamine acts as a fuel to most of the body cells and, when added to sports nutrition supplements, this amino acid helps bodybuilders increase their energy. Furthermore, it promotes muscle growth, a quicker recovery, and a better overall athletic performance. Besides athlete-related benefits, L-Glutamine also provides many other advantages:
Improves brain function in terms of focus and memory
Might prevent cancerous diseases
Lowers unhealthy cravings
Balances one's blood sugar level
Helps you maintain a healthy gastrointestinal tract; etc.
2. L-Leucine
When it comes to muscle growth, recovery, and repair, L-Leucine plays a major role in all those processes. It has a huge contribution to the synthesis of protein in the muscle tissues. Without L-Leucine, people wouldn't be able to recover from intense workouts, tissue damage, and exercise-induced stress. Anyone who wants to develop their muscle mass should make sure to consume the proper dosage of this particular amino acid.
Still, this compound also offers health benefits. For instance, it promotes insulin release from the pancreas, and it leads this substance to your muscles. In other words, it creates the proper environment for even greater muscle development.
Finally, L-Leucine regulates both estrogen and testosterone production so that you won't experience any hormonal imbalances.
3. L-Valine
Although this is not as important as the other amino acids included in this product's formula, it still has many benefits. For starters, it increases your endurance and gives you the possibility to work out more effectively and for a longer time. Simply put, it doesn't let your body get tired very quickly. L-Valine does that by lowering the production of serotonin, a hormone created in our brain while we are engaged in intense workouts. This amino acid also reduces the risk of muscle damage and fuels your body tissues which gives you a significant energy boost.
4. L-Isoleucine
Even though L-Isoleucine is not as important as L-Leucine, this amino acid still helps the organism use both fatty acids and ketone bodies to maintain a healthy and normal cerebral function. Probably the most important benefit that L-Isoleucine provides is its ability to mobilize fat and boost the process of fat burn. Moreover, it also inhibits lipid storage.
5. Coconut Water Powder
The last but not least of the short list of ingredients is the coconut water powder. This is a highly nutritious superfood that offers consumers an incredibly large number of health benefits:
Rehydrates your organism;
Has strong anti-inflammatory properties;
Boosts one's physical performance and stamina;
Improves your eyesight while also making your skin look a lot better;
Keeps your kidneys functioning normally;
Increases your immunity;
Balances both insulin and glucose levels in the blood; etc.
All these perks are possible due to the fact that coconut water powder is rich in natural minerals, enzymes, vitamins, phytonutrients, amino acids, and antioxidants. Finally, this ingredient can also have anti-aging, anti-bacterial, and even anti-cancer effects due to its cytokines content.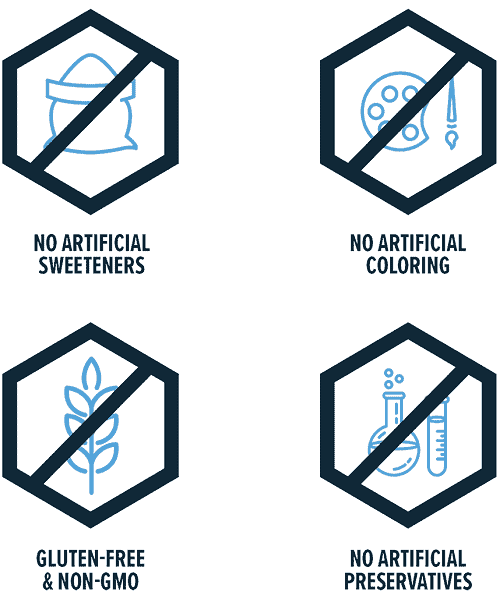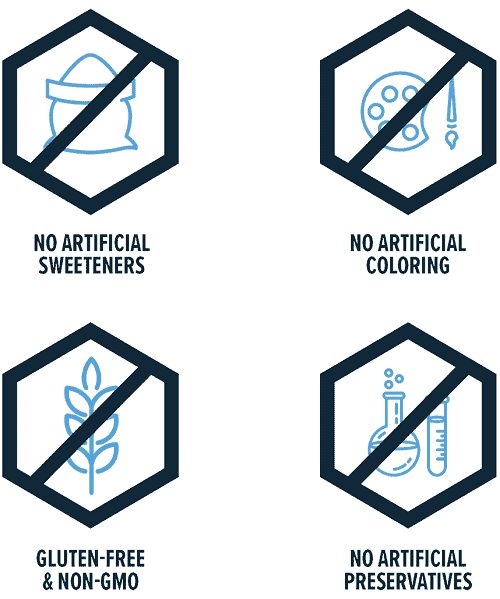 Additional Transparent Labs BCAA Ingredients
The company decided to include several other harmless ingredients to enhance the product's flavor:
Citric acid
Ascorbic acid
Stevia – as a natural sweetener instead of added sugar or artificial alternatives such as aspartame or sucralose
Green apple or blue raspberry flavor
Nutritional Value – Per One Serving (One Scoop of About 19.65 Grams)
| | |
| --- | --- |
| L-Glutamine | 5,000 mg |
| L-Leucine | 4,000 mg |
| L-Valine | 2,000 mg |
| L-Isoleucine | 2,000 mg |
| Coconut water powder | 1,000 mg |
| Stevia | 500-750 mg |
Pros and Cons
Advantages
The label presents the complete profile of ingredients in an honest and transparent manner
This product contains high-quality ingredients in effective dosages
Transparent Labs BCAA is backed by science and clinical studies
The manufacturer is a popular, respected, and trustworthy company
CoreSeries BCAA is a supplement that doesn't contain artificial fillers, dyes, or dangerous additives
Not only is this product very effective but it is also affordable
Has a pretty good taste and the formula comes with coconut water powder included
One serving provides no less than 5 grams of L-glutamine
Stimulates the synthesis of protein
It is a gluten-free product with non-GMO ingredients
Improves glucose absorption and boosts your metabolism
Enables glucose absorption which will fuel your muscles
It boosts your immune system.
Disadvantages
The only downside I could find is the fact that Transparent Labs BCAA comes in only three available flavors: blue raspberry, strawberry lemonade, and green apple.
UPDATE! It appears that, since the moment I wrote this review, Transparent Labs have diversified their range of available flavors.
Now, the company sells five different varieties:
Strawberry lemonade
Orange
Green apple
Sour grape
Blue raspberry, also known as "Blue Raz"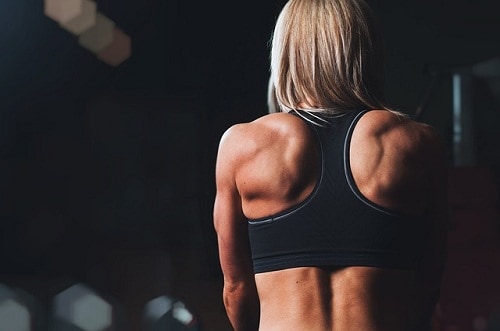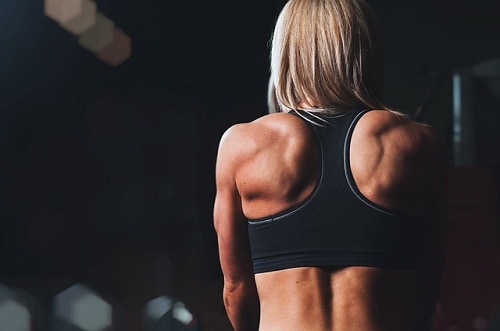 Benefits of BCAA Consumption
As I mentioned previously, the average dosage of BCAAs that most supplements provide is somewhere between 3 and 5 grams per serving which is enough if you're a person who follows a normal or moderate gym schedule. Transparent Labs have gone to the next level because the manufacturer addresses a wide specter of potential clients, from bodybuilders to fitness enthusiasts. What I mean is that this product is meant for those of you who are more into rigorous workouts and who should, therefore, consume a higher dosage of BCAAs per day. According to specialists, an individual can consume up to 12 grams of BCAAs each day.
Here are some of the most important benefits of BCAA supplement consumption:
They support lean yet strong muscle mass growth
These supplements are known to lower muscle soreness and shorten the recovery period, especially after a hard and sustained training
BCAA-based products are said to reduce exercise-induced fatigue while also improving mental focus and concentration
Consuming BCAA supplements will help you prevent muscle damage and tissue breakdown
The amino acids found in this type of products might help those who suffer from certain health issues such as liver diseases
BCAAs boost the fat-burning process and support weight loss
They balance your body's hormone production
Supplementing your daily diet with BCAAs leads to an improved breathing
Some say that these compounds might even lower the risk of diabetes and that they are linked to a longer and healthier life
How Much Does Transparent Labs BCAA Cost?
You can purchase this BCAA supplement on the company's official website, in the Products section.
The price varies, depending on the quantity you want to order:
One bag of Transparent Labs BCAA Glutamine that contains 30 servings costs $39
Two bags (a total of 60 servings) come for the price of $68
Three bags of this supplement (a total of 90 servings) are sold for $87
At the moment, the company offers promotional prices and the discount is higher if you purchase the maximum number of bags (three). When buying two bags, you save $10 while three bags provide you with a saving of $30.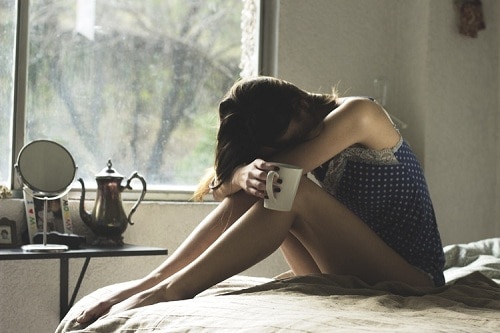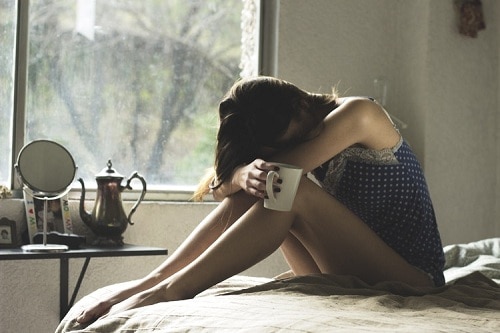 Potential Side Effects
Generally speaking, BCAA supplements, including the one marketed by Transparent Labs, are pretty safe to consume and they don't lead to severe side effects. However, some adverse effects might occur like coordination loss or fatigue. Yes, I know it sounds a bit ironic that branched chain amino acids fight workout-related exhaustion, yet they might cause fatigue. Some people can also experience other unpleasant problems like vomiting, bloating, nausea, and diarrhea. All these changes can happen in some situations because one's body tries to adjust to the new diet addition.
There are also other, more complicated, side effects that can appear but these don't happen very often (on the contrary, I may add):
Headaches
Increased blood pressure
Skin whitening
Sometimes, BCAA supplementation can inhibit the absorption of other types of amino acids which is definitely a counterintuitive effect
Transparent Labs BCAA Alternatives
Although it is hard to find another amino acid supplement that's better and cheaper than Transparent Labs, here are some potential alternatives, if you want to also try other products and compare their efficacy:
BSN AminoX – this BCAA supplement comes in an effervescent form. It contains 10 grams of amino acids per serving but in a micronized state. Preparing and mixing this supplement is easy, and it has several tasty fruit flavors. There's no added sugar in its formula, but the manufacturer was thoughtful enough to add a more-than-enough dosage of vitamin D
Optimum Nutrition Instantized BCAA Powder – although this BCAA supplement is not an FDA-approved product, it still remains a decent branched chain amino acid powder that is free from stimulants. Its formula is easy to mix with almost any type of liquid and it can be consumed either before your workouts or after your training. I recommend you to buy the unflavored version and add it to your smoothies or protein shakes. This way, you will achieve a highly nutritious beverage
COR-Performance Beta-BCAA by Cellucor – this product comes with 5 grams of BCAAs per serving and combines beta-alanine with citrulline malate. It is an affordable supplement, and you can choose from three delicious flavors.
Transparent Labs BCAA Review – the Final Verdict
My personal experience with this product was excellent. I didn't feel any side effects, whatsoever, and this BCAA supplement really worked for me. I also enjoyed its taste (although, I must confess that I have only tried the strawberry lemonade variety). In my opinion, the effects that Transparent Labs BCAA Glutamine provides are reliable and almost guaranteed. When it comes to the amino acids' dosage, ingredient quality, health benefits, safety, cleanliness, and level of effectiveness, this product doesn't even compare to most other similar supplements. And, an additional advantage is given by the product's affordability.
Recommended Reads
Disclaimer
Last updated: December 16, 2019
The information contained on www.altprotein.com website (the "Service") is for general information purposes only.
Alt Protein assumes no responsibility for errors or omissions in the contents on the Service.
In no event shall Alt Protein be liable for any special, direct, indirect, consequential, or incidental damages or any damages whatsoever, whether in an action of contract, negligence or other arising out of or in connection with the use of the Service or the contents of the Service. Alt Protein reserves the right to make additions, deletions, or modification to the contents on the Service at any time without prior notice.
Alt Protein does not warrant that the Service is free of viruses or other harmful components.
Fitness disclaimer
The Service offers health, fitness, and nutritional information and is designed for educational purposes only. You should not rely on this information as a substitute for, nor does it replace, professional medical advice, diagnosis, or treatment. If you have any concerns or questions about your health, you should always consult with a physician or other health-care professional.
Do not disregard, avoid or delay obtaining medical or health-related advice from your health-care professional because of something you may have read on the Service. The use of any information provided on the Service is solely at your own risk.
You can also review our Editorial Integrity Policy.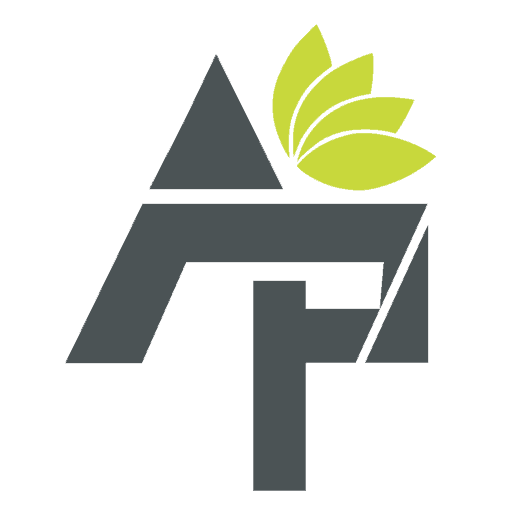 Alt Protein Team is a team of professionals and enthusiasts committed to bringing you the most up-to-date information on alternative protein, health and wellness, workouts, and all things health-related. We've reviewed a lot of products and services so you don't have to guess when you spend your hard-earned money on them. Whether you want to shed some pounds, build lean muscle or bulk, we can help you figure out what you need to do and what you need to have to achieve your goals.