In this review, we will comprehensively discuss Optifast weight loss program which is a medically-supervised diet. It was first launched in 1974 and it is quite a challenge, being an intensive program. Optifast's main focus is lowering calorie intake and consuming high protein meal substitutes mostly.
Below, we have detailed several aspects of this diet such as its main phases, recommended or allowed products, advantages, drawbacks, potential side effects, and costs. We believe it is very important to familiarize yourself with this program before actually making a life-changing decision.
What Is Optifast?
Optifast is a complex and effective solution for rapid yet safe weight loss. This diet is recommended for teenagers and adults who have a body mass index of over 30. The Optifast program is medically supervised and its main focus is to help overweight people shed those extra pounds while also improving their overall health. The program usually lasts for 26 consecutive weeks.
This dieting system includes the following services and perks:
Low-calorie meal replacement shakes in form of a diet;
Lifestyle education;
Certified medical supervision made on a regular basis;
Ongoing personalized support;
Psychological counseling.
During the Optifast diet, you will have to consume some of the Optifast product options such as soups, protein bars, protein powders, and protein drinks, and Optifast shake along with mineral and vitamin supplements. All these products are manufactured by Nestle.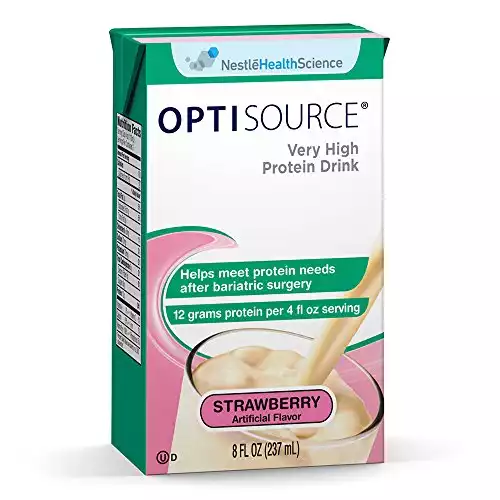 OPTISOURCE Very High Protein Drink | Amazon
High Protein, Ready To Drink: High quality protein in a low volume with 2 flavor options, Optisource Very High Protein Drink supports nutritional needs after weight loss surgery.
Buy at Amazon.com
We earn a commission if you click this link and make a purchase at no additional cost to you.
Optifast representatives have created specialized clinics throughout the United States as well as Canada where patients receive health screenings.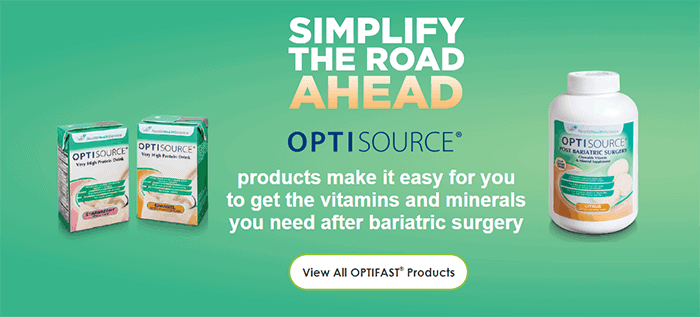 Who Should Try Optifast?
Plenty of people can follow this diet:
Patients who must lose a lot of weight in order to receive the doctor's green light for a gastric bypass surgery;
Overweight people who might need a bariatric medical intervention;
People who are between 20 and 50 years old and suffer from obesity and its related health complications;
Still healthy but overweight individuals who simply want to improve their lifestyle and eating habits.
The Main Levels of Optifast Diet Program
There are several phases that all patients must go through when enrolling in the Optifast weight loss program.
1. The Screening Phase
This is the first level of the Optifat program during which all patients go to their medical appointments. Health physicians perform a thorough health screening to see if this weight loss plan might have a negative impact on the patient's health. Optifast has put together a complex network of professionals, including lab technicians, nurses, psychologists, and counselors.
2. Intensive Level
The next phase of the weight loss program is called the intensive level which is suited for people who have a body mass index of over 30. Still, those with a minimum IBM of 27 can also enter the program as long as they struggle with weight-related health complications. If you are a smoker, suffer from high blood pressure or have an over-the-limit cholesterol level, this phase might have some potential risks.
3. The Active Weight Loss Level
If you think the intensive level is too restrictive, you might want to try the active phase. This usually lasts between four and six weeks. Now, you are required to replace a couple of meals per day with an Optifast recommended product. According to Optifast, one can lose around 1-2 kilos per week if this diet is combined with regular physical activity.
If you get clearance after the medical screening, you will enter the active weight loss phase in which you are allowed to consume only the Optifast shakes. So, you will follow a liquid diet and consume a maximum of 800 calories per day.
4. The Transition Phase
This phase, like the previous one, lasts between four and six weeks. During the transition level, patients will not drink the Optifast shakes anymore. Instead, they will learn the concept of portion control and how to make healthy food choices. Patients will meet with their designated nutritionists on a regular basis. Moreover, they will become members of a support group.
During the transition phase, all clients must comply with the following requirements:
Include a couple of low-calorie meals that count for 400 calories each per day;
Consume low starch vegetables – no more than two cups;
Drink two liters of water each day;
Include two servings of fruits per day, in between the main meals – each fruit serving must have around 70 calories;
Consume one serving of dairy per day that accounts for approximately 100 calories.
5. The Maintenance Level
The last phase of the Optifast weight loss program is the maintenance level. This is an ongoing level in which clients are encouraged to keep track of their progress on their own. Now, they are familiar with the proper way to practice and apply healthy eating principles as well as balanced lifestyle habits.
The maintenance phase requires patients to avoid a sedentary life. In fact, they are encouraged to involve in moderate physical activities that will prevent them to gain weight again.
Optifast Products
1. Shakes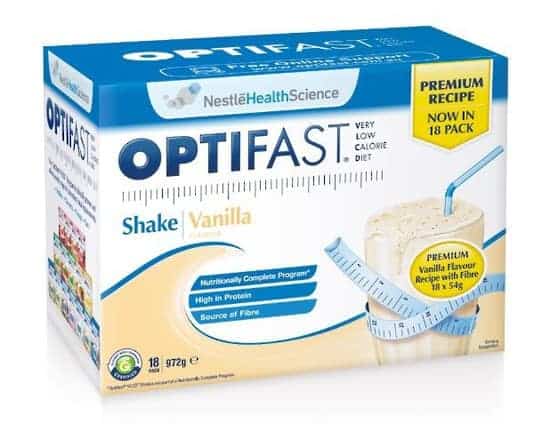 The Optifast shakes are full of protein as well as fiber and they keep you fuller for a longer period. All you need to do in order to prepare these beverages is to combine them with water or low-fat milk. They contain plenty of beneficial ingredients such as potassium, protein, sodium, and fiber.
Optifast clients can choose from no less than six delicious flavors: vanilla, strawberry, chocolate, banana, caramel, and coffee.
2. Nutritional Bars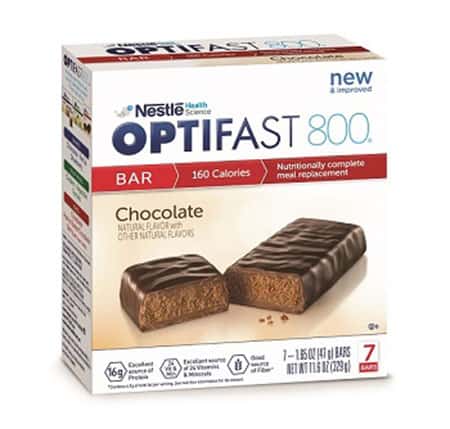 These tasty bars are ready to eat and they are high in fiber and protein. You can consume them as snacks or even as a meal replacement shake every day. These nutritional bars will provide you an energy level that will last for up to four hours. Furthermore, they come in three different flavors: chocolate, berry crunch, and cappuccino.
3. Soups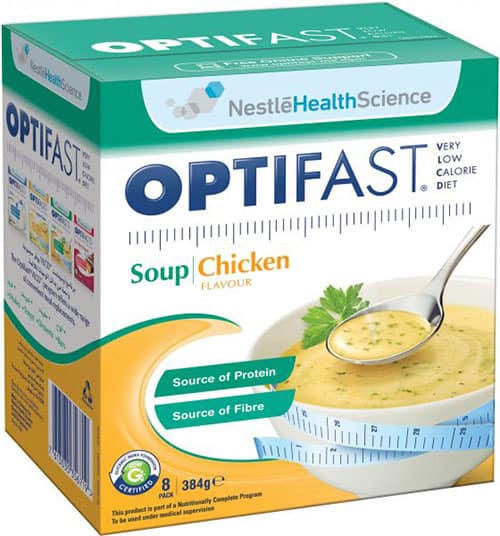 Optifast soups are probably the most controversial products included in this weight loss program. Some clients say they are quite tasty while others have complained about how badly these soups taste. I suppose it is all a matter of taste and preference. All in all, they are nutritious and a great source of fiber. You can choose from three available flavors: chicken, vegetable, and tomato.
4. Desserts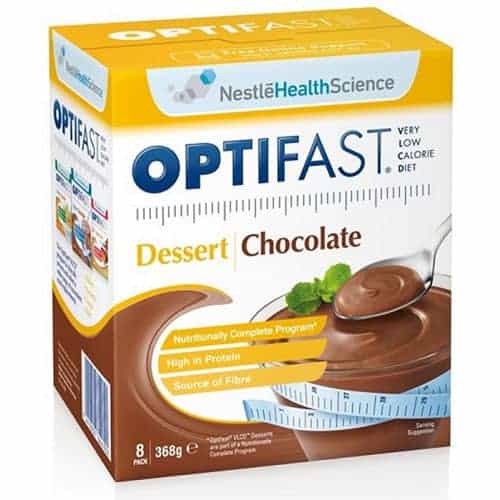 We have finally arrived at the favorite part of those of you who have a sweet tooth. Although Optifast's dessert range is not very wide, these products are delicious treats, for sure. You must prepare these scrumptious desserts in advance and then keep them in the fridge. This way, you will create your own appetizing mousse. Optifast desserts are commercialized in two flavors: chocolate and lemon crème.
Who Produces Optifast Products?
Isn't it true that we are quite disappointed when we consume a product or a supplement made by a no-name brand or a company we know nothing about? Well, fortunately, that is not the case with Optifast. Optifast products are created by the popular Nestle. No doubt we are all familiar with this company as well as with their products.
And this company meets our expectations when it comes to aspects such as quality and transparency. They provide a clean and easy-to-navigate website, with several forms of contact provided. Nonetheless, the company fails to offer a complete list of Optifast ingredients.
Many clients are reluctant when it comes to dealing with mysterious ingredients. This issue might affect consumers' trust in the effectiveness of this diet.
Optifast Pros
Optifast diet helps obese and overweight people reduce their weight quickly and without complications;
Optifast products contain beneficial ingredients that will make you slimmer and, more importantly, happier. They take good care of your mental health which is crucial for an overall healthy body;
This weight loss program teaches people healthy eating habits and encourages them to adopt better and wiser lifestyle choices.
Optifast Cons
This entire diet is supervised by doctors and nutritionists. This means it is expensive. The total cost can even go up to approximately 3,000 dollars. There aren't a lot of people who can actually afford this program;
It is a difficult and intense weight loss program. A lot of people might not be strong enough to complete it without cheating and indulge in a forbidden sweet or other food;
Some consumers have complained about the taste of some of the Optifast products, stating they are not as delicious as the company claims;
Being an intense diet makes it prone to side effects. Some consumers have complained about constipation and other mild issues.

Does Optifast Diet Actually Work?
If we consider all those many successful stories that surround the Optifast diet, we can state this program is definitely effective and it actually works in weight management program and weight loss as long as you follow the doctor's guidance and don't cheat by including foods that are not allowed.
This restrictive dieting system has a somewhat drastic approach when it comes to losing weight and staying healthy. Most patients get rid of their extra pounds very quickly as well as safely. We must mention, though, that this program is not for everyone. All patients are constantly under medical supervision.
Although Optifast is a great short-term solution, you shouldn't rely on it for the rest of your life. You can get back on the right track by following this program but then you must learn to make your own lifestyle decisions. Also, you should consider the potential side effects that might appear in this diet. Therefore, no matter what you do, you should always seek your doctor's advice before enrolling in any dieting program.
How Much Does Optifast Diet Cost?
Optifast is a very expensive weight loss diet. The total cost can exceed 3,000 dollars. These costs include 26 weeks of being in this program. As a client, you will receive professional advice from doctors, specialists, and nutritionists who will also supervise your entire progress.
Considering that Optifast diet will cost you around 150 dollars per week and that the total duration of this program is between 18 and 26 weeks, then you can expect to pay a high cost that ranges between 2,700 and 3,900 dollars.
However, don't expect to find the price that easily on their official website. Most potential clients consider the costs to be very steep. One reviewer, in particular, said that she was required to pay an enrollment fee of 185 dollars. Then, she had to pay a weekly fee of 122.50 dollars and an extra 600 dollars to become a member of the program's lifestyle management class.
What Do Customers Say About Optifast?
Most clients and patients are more than pleased with the results of this diet. They lose a lot of weight in a relatively short amount of time. At a quick glance on the Internet, you will find many satisfied clients who state they are more than happy with their achieved results.
On the other hand, most people agree this program is quite expensive even for a complex and effective diet system. After all, paying over 3,000 dollars on a dieting program is not a walk in the park.
Also, a few reviewers have said that certain Optifast products like the soups have an unpleasant taste. Because of that reason, they have stopped consuming the soups after just a couple of days.
But let's consider the other side of the coin as well. One consumer said he was happy with the outcomes of following this diet. At first, he didn't think he could do it but he was very surprised to see that in just a couple of weeks he was already tweaking.
Possible Side Effects – Is It Safe?
At a first glance, the Optifast program seems pretty safe. Still, we see ourselves obliged to mention those cases in which patients have experienced less pleasant symptoms and side effects. Here are some of the things you might deal with during the Optifast diet:
Nausea;
Fatigue and the sensation of hunger;
Constipation or diarrhea;
Some women who have a more sensitive gallbladder might develop gallstones as a result of a rapid weight loss.
FAQs
Question: Will I gain my weight back if I stop using Optifast?
Answer: When using Optifast it is important to stick to a certain regimen and follow strict rules. It's proven that you will be able to lose 25% of your total weight in just a few months using it but to keep it this way, you will have to continue using the products for a few more months, and then continue with a balanced diet.
Question: Should my doctor monitor me while being on the Optifast program?
Answer: Yes. It is always recommended that you do regular checkups with your doctor while being on a certain weight loss regimen because this way you will be completely sure everything is going according to plan and that you are actually taking all the essential vitamins, minerals, calories, proteins, needed.
Question: What is the Optifast vlcd program?
Answer: The Optifast Vlcd program is a carefully created weight loss and management program that is intended for obese people and for those who have a mass index over 30 and want to create healthy habits and lose weight on a long-term basis. Unlike other diets, this plan should be followed for more than one year, in order to get better results and create a healthy habit and it should be monitored by medical personnel.
Question: Is the Optifast Plan good for patients with diabetes?
Answer: Yes. Most patients that have diabetes are also obese, so Optifast will help them reduce their blood sugar levels, and reduce their weight in a healthy way, thanks to the low calorie meal options they offer.
Final Thoughts
According to our research and the company's claims, Optifast seems to be a viable weight loss system that provides proper meal replacement products. It is quite pricey but it is also effective. If you have had any experience with this diet in the past, please let us know in the comments section below, and also, if there is something missing in our Optifast review and that you would want to know more of!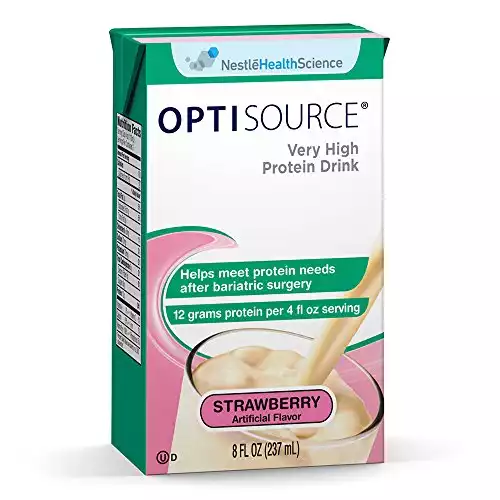 OPTISOURCE Very High Protein Drink | Amazon
High Protein, Ready To Drink: High quality protein in a low volume with 2 flavor options, Optisource Very High Protein Drink supports nutritional needs after weight loss surgery.
Buy at Amazon.com
We earn a commission if you click this link and make a purchase at no additional cost to you.
—-
Disclaimer
Last updated: December 16, 2019
The information contained on www.altprotein.com website (the "Service") is for general information purposes only.
Alt Protein assumes no responsibility for errors or omissions in the contents on the Service.
In no event shall Alt Protein be liable for any special, direct, indirect, consequential, or incidental damages or any damages whatsoever, whether in an action of contract, negligence or other arising out of or in connection with the use of the Service or the contents of the Service. Alt Protein reserves the right to make additions, deletions, or modification to the contents on the Service at any time without prior notice.
Alt Protein does not warrant that the Service is free of viruses or other harmful components.
Fitness disclaimer
The Service offers health, fitness and nutritional information and is designed for educational purposes only. You should not rely on this information as a substitute for, nor does it replace, professional medical advice, diagnosis, or treatment. If you have any concerns or questions about your health, you should always consult with a physician or other health-care professional.
Do not disregard, avoid or delay obtaining medical or health-related advice from your health-care professional because of something you may have read on the Service. The use of any information provided on the Service is solely at your own risk.
You can also review our Editorial Integrity Policy.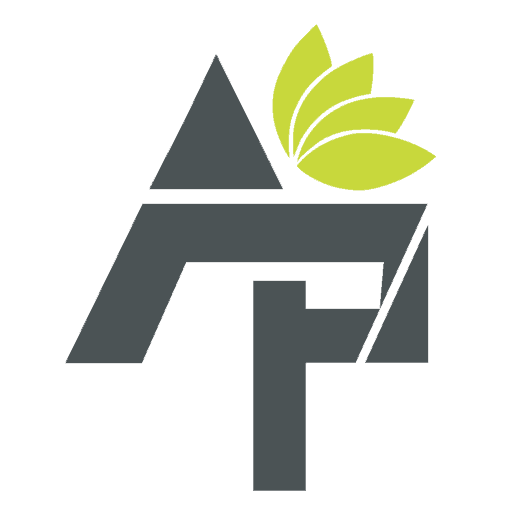 Alt Protein Team is a team of professionals and enthusiasts committed to bringing you the most up-to-date information on alternative protein, health and wellness, workouts, and all things health-related. We've reviewed a lot of products and services so you don't have to guess when you spend your hard-earned money on them. Whether you want to shed some pounds, build lean muscle or bulk, we can help you figure out what you need to do and what you need to have to achieve your goals.