Nowadays, people are way too busy to prepare all their meals from scratch while also developing a healthy and balanced diet. This is why meal replacement supplements became so important lately. In our comparative review, you will discover two of the most popular and effective meal replacement drinks available on the market.
Both Ambronite and Soylent have a lot of advantages when consumed on a regular basis. We will offer you useful details such as their pros, cons, prices, and more. Then, it is up to you to make the best decision that matches your needs, budget, and preferences.
| | |
| --- | --- |
| Ambronite Supermeal Benefits | Soylent Drinkable Powder Benefits |
| Super nutritious meal replacement. | Convenient and affordable. |
| Contains Omega-3 and Omega-6. | Doesn't need preparation – open the bottle and drink up. |
| Vegan-friendly supplement. | Sustainable and eco-friendly product. |
| Preparation time: only two minutes. | Smooth milky texture and pleasant taste. |
A. Ambronite Supermeal Drinkable Overview
Ambronite Supermeal sets up a new pace when it comes to nutritional supplements. This drink can keep you satiated for hours at a time. The company states that their clients receive real food in the form of a shake. Active people can use Ambronite as a meal replacement or a snack.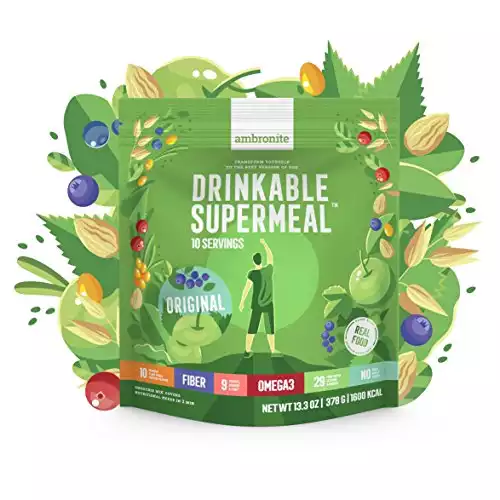 No one should go hungry just to be slim or to follow a busy schedule. If you want something tasty and nutritious as well as fast and effective, then Ambronite is the right product for your needs. The company markets its products as the "world's first Real Food Drinkable Supermeal."
Being a premium drinkable supermeal, this brand's R&D team is constantly tweaking the product's formula in order to improve it and exceed customers' expectations.
Ingredient Profile
Unlike many of the other products on the market, Ambronite contains only real food and doesn't have processed supplements. It comes in small pouches that are easy to handle and the preparation process is very simple. It takes only a couple of minutes.
One small bag of Ambronite contains 30 grams of protein and 500 calories. This is enough to keep your energy up during an intense workout. Instead of a blend of artificial fillers and additives, you will receive natural food in a real shake. Some of the ingredients are organic.
The most important natural ingredients you will find in this supplement drink are:
Almond.

Apple.

Spinach.

Spirulina.

Black currant.

Cranberry.
Oats.

Vanilla.

Omega 3 and Omega 6.

Etc.
Each drink of Ambronite supermeal provides a large quantity of high-quality vegetables, fruit, and berries that other regular products offer in five servings.
Taste and Mixability
Ambronite's taste is more than pleasant. This is a drink that resembles the taste of fresh nuts and oats with just a little hint of berries and Nordic herbs.
The process of preparing an Ambronite drink is more than easy. All you will need are a shaker cup and some water. Pour the water into the shaker and add the content of one pouch of Ambronite powder. Shake it up and drink the blend to gain energy. It is not made especially for athletes. Therefore, it can be consumed by different categories of people:
Busy people who don't have time to prepare each meal from scratch.

Individuals with active lifestyles who are doing recreational sports on a regular basis.

Athletes.

Bodybuilders.
Advantages
It contains healthy and natural ingredients, some of which are even organic.

This is a vegan-friendly product.

It is a natural source of protein and other essential nutrients.

Provides a generous amount of vitamins, minerals, Omega-3 and Omega-6.

It will save you a lot of time – takes only two minutes to prepare it.

Ambronite offers shipping services all over the world. If you order four packs of this supermeal drink, you will receive free global shipping.
Disadvantages
It is an expensive product compared to other similar supermeal drinks.

Some consumers stated they find the Ambronite taste a bit unpleasant with a grainy texture but this is highly subjective and depends on your personal taste, I suppose.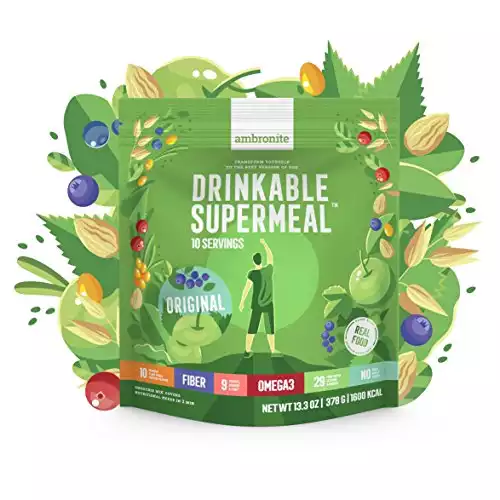 Pricing Plan
The price varies depending on the size of the pouch and on how many meals you want to purchase. Here are all the available options:
For pouches that contain 165 calories:
Ten meals: the cost is 49 dollars per month.

20 meals: it will cost you 98 dollars per month.

30 meals: you must pay 147 dollars per month.

40 meals: the price is 196 dollars per month.
For 500-calorie pouches:
Five meals: the price is 59 dollars per month.

Ten meals: cost 99 dollars per month.

20 meals: you must pay 198 dollars per month.

30 meals: the price is 297 dollars per month.

40 meals: the monthly subscription is 396 dollars.
If you want to make a one-time purchase only, you can check this product on online e-commerce shops such as Amazon:
A pack of 3 servings costs 29.70 dollars.

For a pack of 5 pouches, you must pay 49.50 dollars.

The biggest pack, which contains 7 pouches, is 69.30 dollars.
*Update: If you decide to purchase this product directly from the company, and you are willing to make a monthly subscription, you will receive a discount for each purchased product option. Ambronite is offering a 15-percent discount to all its drinkable supermeal pouch alternatives.
Bottom Line of Ambronite Supermeal
The main thing about this power drink is that it provides only whole foods that nourish your body while giving you energy and a health boost. This product offers a whole new different level of nutrition. Once you consume a serving of this shake, you will feel satiated for hours.
It is true that Ambronite is more expensive than many of its competitors. Still, you can save a few bucks by committing to receive it monthly.
B. Soylent Drinkable Powder Overview
Soylent is a strong competitor of Ambronite. It is a company that produces and commercializes meal replacement shakes. Besides these, they also market nutritious powders, bars, and a special type of coffee drink. Soylent headquarters are located in Los Angeles.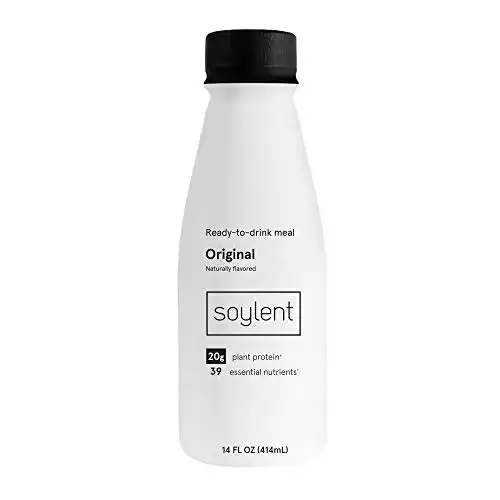 Behind this brand, there is an entire team of experienced professional researchers. The creator of the brand, Robert Rhinehart, said his idea came from the fact that people spend too much time and money on developing nutritionally complete meals. So, one of Soylent's purposes is supporting people gain more efficiency without lacking the benefits of a healthy lifestyle.
Ingredient Profile
According to the manufacturing company, every single ingredient they use provides essential nutrition for the body. Soylent contains four main types of ingredients:
1. Soy Protein Soy protein isolate creates a smoother texture that you can enjoy when drinking this meal replacement drink. Moreover, it also adds an enhanced amino acid profile to the finished product.
2. Isomaltulose This ingredient is synthesized from beets and it provides sustained energy without having the side effects of sugar. It is a slow-metabolizing disaccharide.
3. Algal Oil Algal oil is a sustainable food product. It contains valuable energy-producing ingredients as well as essential fatty acids.
*For some of its products, Soylent uses sunflower oil, which is a natural source of monounsaturated fats. It lacks any trans fat whatsoever.
4. Vitamins & Minerals Each Soylent drink bottles offers twenty percent of one's daily nutritional needs and essential micronutrients requirements.
*Disclaimer: Soylent drinks are not FDA-approved supplements. They are classified as food but they shouldn't be used exclusively as meal replacements. Also, only adults should consume these products as staple meals.
Taste and Mixability
There are three different flavors available on the market when it comes to Soylent meal replacement shakes:
Still, the taste is not the best one you can find in a meal replacement product. It has a grainy texture that some people might find hard to swallow.
When it comes to its ease of preparation, Soylent products are among the most convenient ones on the market. If you choose to consume Soylent powder, then you must use water or milk or even juice to blend the entire thing. But if you go for the Soylent meal replacement drink, then no effort or input is required. You just open up the bottle and drink the milk-like blend, enjoying its refreshing and nutritious benefits.
Advantages
Soylent is a simple and convenient solution to health.

It is a nutritious supplement.

This product is a sustainable and eco-friendly one.

Soylent saves you a lot of time. You don't need to purchase any other additional ingredients to prepare it.
Disadvantages
Some consumers say they dislike the flavor.

It has a slightly unpleasant grainy texture that makes a bit difficult to drink.

One can easily notice its lab-made aspect as opposed to real food.

A few consumers stated this product is way too packed with carbs. If you're a diabetic or on a low-carb diet, you might want to choose another meal replacement alternative.

It cannot be ordered and shipped outside the United States and Canada.
Its taste is not as good as one might think. It resembles the last few sips of milk that remain on the bottom of your cereal bowl.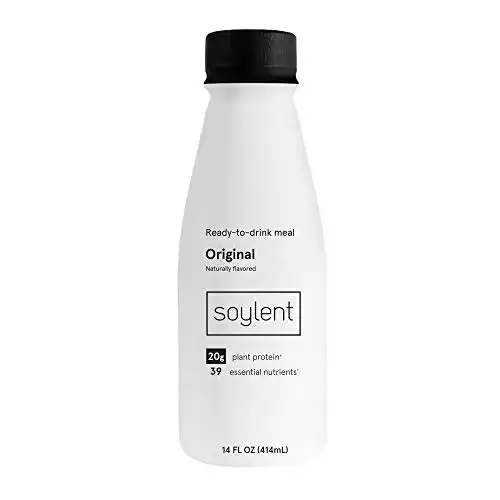 Pricing Plan
You can buy Soylent products directly from the company's official website (www.soylent.com) and from online retailers such as Amazon.
On Soylent official website, this formula is available for purchase in several packages that range from 12 to 144 bottles:
12 bottles of Soylent drink – 34 dollars. This is for a one-time purchase. If you opt for a monthly subscription, you will receive a five percent discount, which results in a final cost of 32.30 dollars per 12 bottles.

36 bottles – will cost you 102 dollars.

120 bottles – the price for this package is 340 dollars.

144 bottles – you will pay 408 dollars.
As you can see, the price remains the same (34 dollars for a pack of 12 bottles) no matter how many Soylent bottles you buy. On Amazon, the Soylent Original Formula is sold for 33.97 dollars while the flavored formulas (Cacao and Nectar) can be bought for the price of 39 dollars each (per one pack of 12 bottles).
Bottom Line of Soylent Drinkable Powder
It is true that the Soylent liquid nutrition product made in a lab is not for everyone. Still, it is definitely worth a try. If you are too busy to cook or cooking is not one of your passions, Soylent is the perfect meal replacement option to consider.
According to some reviewers and specialists who have tried and tested this product, Soylent is healthier than the average diet of North American individuals. If you think about it, this is quite bad. Still, it is a great marketing argument that supports and promotes this brand.
Nutritional Value – Brands Comparison
Nutritional Value – Per One Serving

Ambronite Supermeal

Soylent Drinkable Powder

Calories

500

400

Proteins

30 grams

20 grams

Fibers

13 grams

3 grams

Carbohydrates

51 grams

37 grams

Fat

19 grams

21 grams
Ambronite Supermeal vs. Soylent Drinkable Powder – Which One Should You Purchase?
Both Ambronite and Soylent are great options when it comes to the fitness and meal replacement supplements. So, it all comes down to what your needs and preferences are. One might say that, as results from this comparative review, Ambronite has more benefits and fewer drawbacks than Soylent.
If you're a fan of tasty food, then you might like Soylent better due to its smooth milky texture. But once you get used to meal replacement drinks and overcome the grainy taste of Ambronite blend, you will rather opt for this brand. In terms of provided energy and mood enhancing power, Ambronite is a more effective product.
Summing It Up
One thing is for sure: food tastes better than both Ambronite and Soylent supplements. Still, these two powder drinks provide plenty of nutrients, vitamins, and minerals; in other words, they offer all the essential dietary elements that lack from most people's diets.
Although both these products are effective and taste good, Ambronite overcomes Soylent in several aspects. After all, it is a premium upmarket meal replacement product. If you still want to develop a healthier lifestyle but you are on a budget, then you should choose Soylent. No matter which brand you decide to purchase, you will gain plenty of benefits.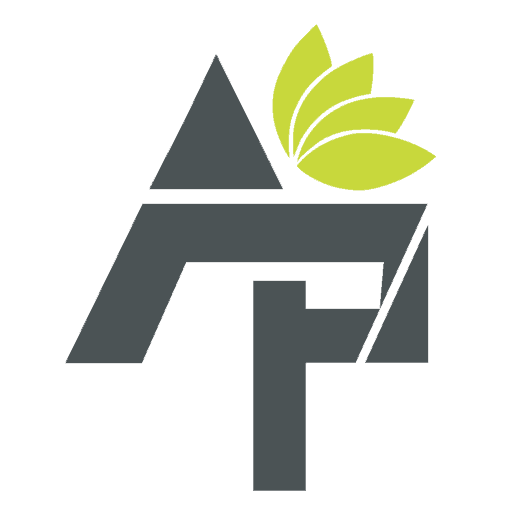 Alt Protein Team is a team of professionals and enthusiasts committed to bringing you the most up-to-date information on alternative protein, health and wellness, workouts, and all things health-related. We've reviewed a lot of products and services so you don't have to guess when you spend your hard-earned money on them. Whether you want to shed some pounds, build lean muscle or bulk, we can help you figure out what you need to do and what you need to have to achieve your goals.