18 Shake and 310 Shake are both very popular meal replacement supplements.
Their manufacturers claim these products help users lose weight (weight loss) in a natural and healthy manner. However, they differ in terms of ingredients, formulations, and the way they help you achieve your established fitness goals.
Both beverages work great but only one of them burns fat a lot quicker than the other and it also has a delicious taste. Find out which that product is as well as many other useful details, in this comparative review.
Main Difference Between 18 Shake vs 310 Shake
The main difference between 18 Shake and 310 Shake are:
18 Shake boasts 18 minerals and vitamins, whereas 310 Shake has 16 minerals and vitamins
310 Shake is generally about 10% less expensive compared to 18 Shake
310 Shake has 0 grams of sugar, whereas 18 Shake has 1 gram of sugar per serving
I Personally Prefer the 310 Shake
A lower cost per serving, less sugar, and more a more transparent business and brand "story" make 310 Shake my pick here. Plus, they are Soy-free and have plant-based versions available too.
I earn a commission if you click this link and make a purchase at no additional cost to you.
18 Shake vs 310 Shake – Brief Overview & Main Purpose
18 Shake
This is a meal replacement product that enables you to reduce your caloric intake without giving up on essential nutrients that your organism needs to stay healthy. It comes with a natural formula made from high-quality ingredients. This supplement combines the nutritious properties of fibers, protein, minerals, and no less than 18 different vitamins, hence the name "18 Shake." The manufacturer decided to sell it in only two available flavors: vanilla and chocolate.
310 Shake
Unlike 18 protein Shake, the 310 Shake products will also help you weight loss due to the fact that it contains powerful ingredients. In fact, this supplement presents a powerful mix of high-quality proteins as well as 16 different vitamins. 310 Shake is marketed in several different flavor varieties: chocolate, vanilla, strawberry, mocha, and others.
18 Shake vs 310 Shake – Main Benefits and Advantages
| | |
| --- | --- |
| 18 Shake | 310 Shake |
| It is an effective weight-management supplement. | Supports weight-loss in a healthy and safe way. |
| Helps you manage your fitness goals safely. | It works as a long-term weight-loss solution. |
| Boosts both your metabolism and energy levels. | Increases your metabolic rate and energy level. |
| It is made from natural ingredients. | It is a natural formula with high-quality ingredients. |
18 Shake vs 310 Shake – a Few Words about Their Manufacturers
18 Shake
18 Shake's producer is the 18Nutrition Company which is located in California. The manufacturer's representatives are both weight loss specialists and nutritionist enthusiasts. According to the company, 18 Shake is a weight-management beverage that contains all the essential nutrients, minerals, and vitamins that the body requires in order to function normally.
310 Shake
310 Shake's manufacturer is the 310 Nutritional Company. Tim Sharif and Kirk Fabrizio are the co-founders of this company which has now become a successful wellness firm. It was launched on the market in 2012 and its most popular product is the one I am evaluating today in this comparative review. Besides 310 Shake, this firm also produces other meal replacement shakes as well as products that support a healthy lifestyle and an overall well-being.
Ingredient Profile
18 Shake
Fortunately, 18 Shake's label states all its ingredients in a clear and honest way. These elements are also published on the brand's main official website. Still, I wanted to check whether or not the formula is as effective as the producer claims to be. This protein shake nutritional beverage is a low-calorie drink and contains the following vitamins and minerals:
B complex vitamins;
Vitamins A, D, E, C, and K;
Calcium;
Sodium;
Potassium;
Magnesium;
Phosphorus;
Chromium;
Iodine;
Copper.
Besides these compounds, 18 Shake is also made from whey protein isolate, whey protein concentrate, and fibersol-2. All these together have the capacity to really improve weight loss.
310 Shake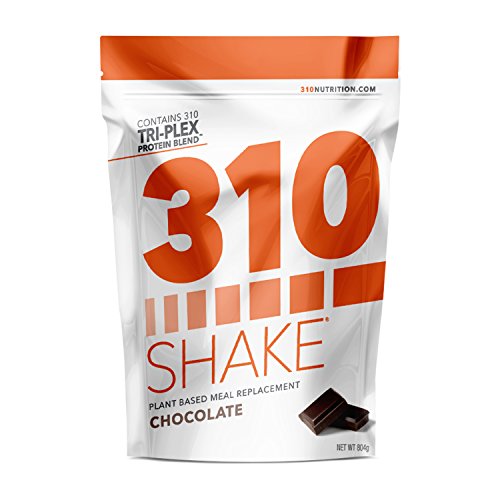 If we take a good look at 310 Shake ingredients we will discover that this weight-loss beverage contains plenty of healthy substances such as fiber, protein, vitamin, and minerals. Moreover, the manufacturer claims this is a healthy supplement made from natural ingredients. The main ingredient categories and their benefits are the following ones:
Pea protein – this ingredient will keep you full for a longer period and will lower hunger sensations;
Brown rice protein – it is a low-calorie compound that promotes fat burn and weight-loss;
One billion CFU probiotics – these compounds promote a healthy digestion while also improving your immune system;
Mineral and vitamin blend – we all know how great minerals and vitamins are when it comes to health and well-being;
 Hemp protein – speeds up the weight loss process and increases your body's metabolic rate;
Green blend – the 310 Shake supplement contains amazing superfoods like spinach, spirulina, kale, and broccoli. Moreover, all these ingredients are organic.
Taste and Mixability
18 Shake
Although a few reviewers stated they did not like the way these shakes taste, most consumers are pleased with this product's flavor. Some of them even said it is a delicious beverage. If you ask me, I think 18 Shake tastes significantly better than 310 Shake. This might be due to the fact that 18 Shake contains stevia which, despite the fact that it is a natural sweetener, it is a lot sweeter compared to sugar.
What I like most about 18 Shake supplement is its mixability. It is very easy to prepare and consume. All you have to do is mix one serving of powder with a liquid of your choice and use a blender to achieve a smooth texture. If you don't have a blender, you can easily use a shaker bottle or even prepare this shake with the help of a simple spoon.
You can replace up to three meals per day and consume one scoop of 18 Shake instead. However, specialists and nutritionists recommend us to eat whole foods as well.
310 Shake
I will be honest with you and say that, unfortunately, many consumers, myself included, have complained about the way 310 Shake tastes. Apparently, we all think it has quite a bad flavor. On one hand, for a weight loss supplement to be effective it doesn't have to be delicious. On the other hand, most people want their low-calorie protein products to have a good and pleasant taste which makes these beverages a lot easier to drink.
So, the taste of 310 Shake might represent a drawback. Still, you should take into consideration that its manufacturer decided to create a healthy product so it didn't add any sugar to this shake which is something I respect and appreciate.
310 Shake is marketed in six available flavors:
Vanilla;
Chocolate;
Vanilla chai;
Salted caramel;
Mocha;
Strawberry.
Regarding its mixability, this shake is rather easy to prepare. It requires consumers to combine one serving of this protein powder with water, milk, natural juice, or any other beverage of their choice. Pay attention not to add more than 8-10 ounces of liquid. To obtain a refreshing effect, you should add a couple of ice cubes to the mix as well as fruits, nuts, or veggies for a better-tasting and more nutritious result.
Nutritional Value
18 Shake – per one scoop (27.26 g)

310 Shake

– per one scoop (28.7 g)
Calories
19
90
Protein
15 g
15 g
Fiber
5 g
5 g
Total Fat
1.5 g
1.5 g
Carbohydrates
8 g
7 g
Sugars
1 g
0 g
Pros and Cons
18 Shake
Pros
It contains natural ingredients;
18 Shake doesn't contain gluten, soy, and artificial flavorings;
It acts as an effective appetite suppressant;
Helps you burn more calories and lose weight;
Boosts your metabolic rate.
Cons
The aspect of how natural and effective this product is remains debatable because there's no actual scientific evidence to support these claims;
I wasn't able to find out the exact amount of each ingredient because they aren't written on the label or on the website.
310 Shake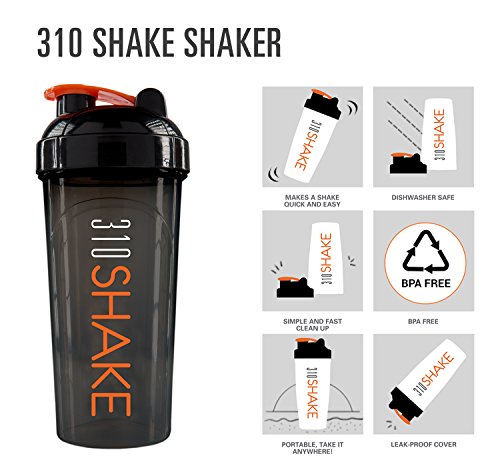 Pros
Helps with weight loss while also providing most of the essential nutrients your body needs;
Contains a lot of vitamins and minerals that have several important health benefits like improved eyesight, better-functioning nervous system, boosted immunity, and others;
The company provides free samples to those who want to test the product before actually buying it;
These shakes are calorie-restricted and they contain under 100 calories per one serving;
Almost all 310 Shake ingredients are natural and this meal replacement doesn't contain any harmful chemicals;
Contains less sugar compared to 18 Shake.
Cons
It is an expensive meal replacement;
Although it is a convenient treat, it might not be very satisfying. A few reviewers have complained about the fact that after a while they got bored with it and felt the need to try something more substantial;
It is not as healthy as whole foods and it shouldn't replace many of your meals. This issue might interfere with your weight-loss goals.
18 Shake vs 310 Shake – How Much Do These Products Cost
18 Shake
This supplement is quite expensive. In fact, the manufacturer markets 18 Shake as a luxury and premium meal replacement so the price should not take us by surprise. You can purchase it on the brand's official Internet page. One bag costs $79.99. Besides this meal replacement, you will also receive a meal plan e-book as well as free handling and shipping. Another perk that customers get when they buy the 18 Shake from the company's official website is a 30-day money-back guarantee.
You can also find this product on third-party sellers like Amazon where the price is lower. For example, three packages of 24.8 ounces each cost $169.99 which means one bag is approximately $56.66.
310 Shake
310 Shake is also pretty expensive. On the 310 Nutrition official Amazon listing here, you can purchase a bag of 28 servings for the price of $68. This is applicable for a one-time purchase. If you decide to become a subscriber, you will be required to pay $64.60 for the same amount of protein powder. Moreover, subscribers also receive free shipping.
This supplement can be found on other online shops as well. For example, Amazon sells it for the price of $69.99 per one bag of 28 scoops. By subscribing, shoppers will benefit from a 5% discount. Here, you will also receive a recipe e-book which is included in the cost of the package.
Like its competitor, 310 Shake also provides a 30-day money-back guarantee which is definitely a huge advantage for their clients.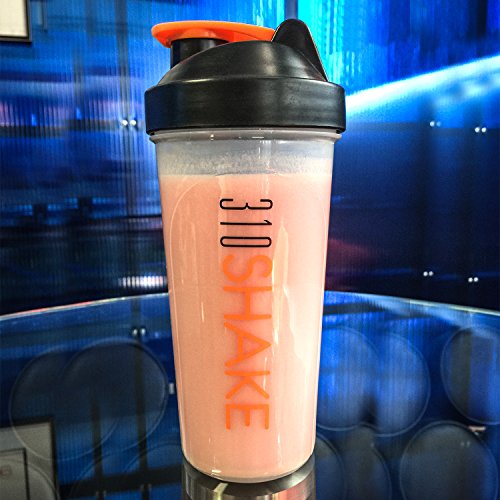 18 Shake vs 310 Shake – Possible Side Effects
18 Shake
A few users have complained of unpleasant side effects such as nausea and an upset stomach. Moreover, certain websites specialized on medical issues and nutrition say that the whey protein content of this product might cause:
Nausea;
Cramps;
Bloating;
Tiredness;
Headaches.
All in all, however, 18 Shake is a health supplement made from natural ingredients which means it is mostly safe for you to consume it.
310 Shake
Like 18 Shake, the 310 Shake protein supplement is mostly safe to consume and due to its natural ingredients, it doesn't cause harmful side effects. Still, a few clients have complained about the following issues:
Bloating;
Headaches;
Irregular bowel movements;
Cramps;
Thirst;
Fatigue;
Nausea.
To avoid most of these problems, make sure to drink plenty of water throughout the day, combine this meal replacement with whole fruits and vegetables, and follow an overall balanced lifestyle.
How Do These Meal Replacement Shakes Work?
Both 310 Shake and 18 Shake target the same aspect of the way your body works when it comes to food. They suppress your appetite, increase your energy level, and boost your metabolism. Consuming these products will help you lower your daily calorie intake. Furthermore, your organism will be encouraged to burn fat a lot quicker.
18 Shake vs 310 Shake – My Final Verdict on These Meal Replacements
I Personally Prefer the 310 Shake
A lower cost per serving, less sugar, and more a more transparent business and brand "story" make 310 Shake my pick here. Plus, they are Soy-free and have plant-based versions available too.
I earn a commission if you click this link and make a purchase at no additional cost to you.
Now, that you have discovered more details about the two protein supplements reviewed in this article, you should be prepared to make a well-informed purchasing decision. So, which one of these two brands is better for you? Well, there's no straight answer because it depends on several factors.
Both supplements have the same 15 grams of protein, so there's clearly not a protein per serving benefit on either side.
For instance, while 18 Shake has more vitamins and fiber and it has a much more pleasant taste, it doesn't come with a vegan alternative. Also, it is quite expensive.
310 Shake offers a vegan version of this beverage, it is slightly less expensive than 18 Shake (if you buy these items on their official websites), and provides milk protein concentrate which is very helpful for professional athletes who want to burn fat but not lose muscle mass. Still, it tastes bad and it is not as effective as 18 Shake.
My personal belief is this one:
You should buy the Eighteen Shake supplement if you're looking for a delicious weight-loss beverage and you don't really care that much for vegan versions.
I recommend that you to

purchase 310 Shake instead

 of 18 Shake as long as you don't truly care about the taste and if you want something good for your overall health.
Further Research
Our team has also compared both of these shakes against similar competing supplements. Check these out:
Disclaimer
Last updated: February 20th, 2020
The information contained on www.altprotein.com website (the "Service") is for general information purposes only.
Alt Protein assumes no responsibility for errors or omissions in the contents on the Service.
In no event shall Alt Protein be liable for any special, direct, indirect, consequential, or incidental damages or any damages whatsoever, whether in an action of contract, negligence or other arising out of or in connection with the use of the Service or the contents of the Service. Alt Protein reserves the right to make additions, deletions, or modification to the contents on the Service at any time without prior notice.
Alt Protein does not warrant that the Service is free of viruses or other harmful components.
Fitness disclaimer
The Service offers health, fitness and nutritional information and is designed for educational purposes only. You should not rely on this information as a substitute for, nor does it replace, professional medical advice, diagnosis, or treatment. If you have any concerns or questions about your health, you should always consult with a physician or other health-care professional.
Do not disregard, avoid or delay obtaining medical or health-related advice from your health-care professional because of something you may have read on the Service. The use of any information provided on the Service is solely at your own risk.
You can also review our Editorial Integrity Policy.
(Visited 309 times, 1 visits today)
Health enthusiast, runner, protein nut. Owen likes to write about protein, particularly alternatve supplementation and supplement comparisons.