Losing weight is serious business. A lot of time women I've trained are looking for easy answers. It's actually pretty amazing what chemicals people will pour down their throats for short-term weight loss.
Having worked in this space for a while, I've come to respect a select few thermogenic brands that 1) do what they say they'll do and 2) don't destroy the rest of your body in the process.
In the following post, I've highlighted what I think are the three best thermogenics for women. I've also given some attention to thermogenics to avoid. Knowing what NOT to get can often be just as important. Please feel free to comment at the end of the article if you have experiences with thermogenic products that you'd like to share.
Bottom Line Up Front: I'm really liking Leanbean this year (new on my radar). You can check it out here for more details, but it's now my top recommendation.
Thermogenics to Avoid
There are two main thermogenics that I'd stay away from at all costs. They are among the more popular brands, but feature a lot of ingredients that will have negative side effects. Overall, you may see short term results with these products, but it is largely unsustainable. They are an easy solution if you are desperate enough, but its really not worth it. A fat burner for women promising the moon is likely suspect.
Hydroxycut: This is probably the single biggest product and fat loss brand out there. Behind the heavy marketing campaigns, is a low tier weight loss supplement that will be unsustainable for most women (and men) over the long term. First off, in 2009 Hydroxycut had a recall due to causing liver failure.
In some users, I've heard of abnormal urinalysis results showing high levels of bellirubin and protein in the urine. They have probably improved the product since then, but I'm steering clear.
Xenadrine: Do I want my heart rate to become elevated? Yes. Do I want it to get to the point where its hard to function during the day? No. Xenadrine is taking antibiotics when all you needed was some vitamin C. Common side effects – more some than other thermogenics – are extreme jitters, irritability, elevated blood pressure, and accelerated heart rate to the point of being unhealthy.
In 2005, the FDA banned the use of Ephedrine in Xandrine which gave the product an overall negative stigma. While they have obviously replaced this harmful ingredient, I don't have a lot of trust in a product with this kind of track record.
My Top Choices – At A Glance
Attention: The internal data of table "41" is corrupted!
Best Thermogenic Supplements for Women
Here we go! Now that we have the "bad" supplements out of the way, let us focus on the good ones:
BCAA's are not necessarily the most obvious choice for people looking to lose weight, but if you can combine with exercise, it will likely lead to the best long-term results. BPI's Shredded BCAA has a few factors working in it's favor.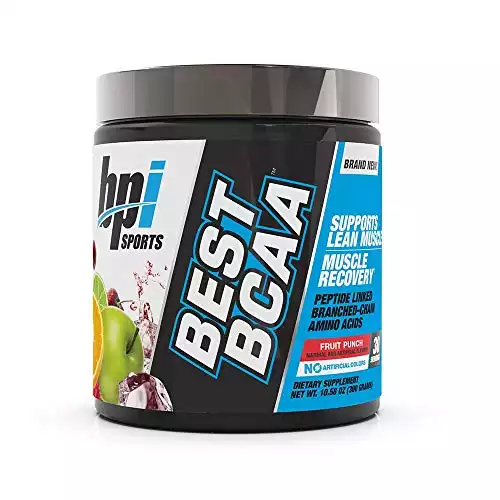 Ingredients of BPI Sports Shredded BCAA
Glycyl-Alanyl-Lysine-(L-Leucine, L-Isoleucine, L-Valine, L-Citrulline), L-Carnitine L-Tartrate, L-Carnitine, Glycine Propionyl L-Carnitine HCI, Paradoxine Grains of Paradise Extract (seed) [std. to 12.5% 6-Paradol], Maltodextrin, Dicalcium Phosphate, Stearic Acid, Carboxymethyl Cellulose Sodium, Crospovidone, Natural Waxes, Carboxylic Acids, Polyethylene Glycol, Potassium Hydroxide, Natural and Artificial Flavors, Maltodextrin, Silica, Citric acid, Sucralose, Malic Acid, Acesulfame-K
First, branched chain amino acids are critical for maintaining healthy muscle mass and optimal fat burning. Second, the proprietary formula helps your body burn fat cells, (partially by raising body temperature) not muscle mass. In short, it protects the proteins and attacks the body fat cells.
In addition, this supplement supports nitric oxide synthase – critical for getting nutrients to where they need to go and enhancing overall energy flow.
When combined with a solid workout routine, this can be the perfect solution. However, be honest with yourself. Do you have the time to build muscle vs just cardio? If you are more on the cardio side, the other options discussed below might be better, that is, if you want fat burn.
Reviews:
I have so much more energy during my workout and …
on May 11, 2017
–
Published on Amazon.com
I have so much more energy during my workout and my muscles aren't as sore the following day! Will buy again. Maybe another flavor though. I don't really care for the watermelon flavor.
****
on October 30, 2017
–
Published on Amazon.com
Only need a small amount for the flavoring and makes me feel like I can cycle for hours.
Don't buy it
Flavor: Watermelon Ice
Verified Purchase
I have the Best BCAA and I love it but I'm running low. I decided to buy the shredded and I was completely shocked at the product. Besides the fact that my item was late the watermelon taste tastes like cheap sour candy rocks. Does not dissolve easily in the shaker. I felt like I was eating thick sand. I bought It mostly because it was thermogenic. I did not feel a thing… It was a total waste of money. I will have to throw it away. Extremely disappointed.
Overall, BPI Shredded is my #3 choice. You can find it available here for a good price.


Revolution Thermogenic is a relatively new product that's designed specifically for women. What I like about this product is that it is ideally suited for the goals of most women. It 1) suppresses appetite, 2) increases overall energy levels, and 3) works in conjunction with low carb diets and workout routines.
This last part is very important. Revolution Thermogenic doesn't pretend to deliver stand-alone results. It's the extra boost in a holistic weight loss strategy with the simple application of diet pills.
The ingredients consist of a unique combination of amino acids and herbs that enhance metabolism rate (metabolic rate) and provide sustained energy throughout the day. It really targeted towards sustainable weight loss. Women I've trained with have lost 8-10lbs that actually stayed off. It's a happy medium between achieving real results and limiting negative side effects.
It's worth a shot to try, if you are skeptical of some of the thermogenics that are not specifically geared towards women. You can find Revolution Thermogenic for an excellent price at this listing.
#1 – Thermakor Thermogenic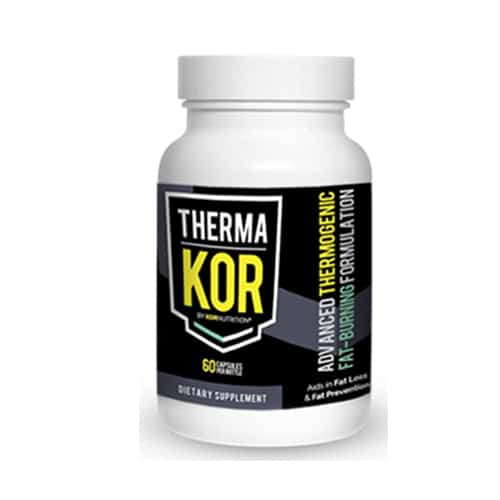 Thermakor is by far my favorite thermogenic for women (and men). It's not one of the more well-known brands, but they have focused on mastering the art of creating the ideal thermogenic. If you are looking for something with all natural ingredients, but top-tier results, Thermakor is an excellent choice.
Thermakor features a 4-part thermogenic punch. These key ingredients are 1) Green Tea Extract, 2) Yohimbe, 3) Evodia, and 4) Caffeine. You can read my full review here to find out how each of these components makes for a great thermogenic. As a short summary, this combination is an extremely effective tonic.
Here are the ingredient list I discuss further in my full review:
Thermakor is not one of the most heavily thermogenics on the market, but it does offer some of the better features and ingredients.
Green Tea Extract: Long known for its fat burning properties, it is not a revolutionary new ingredient. However, the tried and true ingredients are often the most effective. This does contain green tea, which may help with fat burn and weight loss.
Yohimbine: This is a relatively new ingredient in the health and fitness industry. It boosts and accelerates lipolysis (leading to enhanced fat loss). Numerous recent studies have confirmed this. Yohimbine helps fight free radicals and provides antioxidant support.
Evodia: Not as well known as Yohimbine, but also helpful in facilitating weight loss and stimulating the heart. It effectively serves as an appetite suppressant. You can read about the clinical studies on Evodia here.
Caffeine: A common ingredient in many thermogenics. Caffeine has long been known for its positive benefits towards enhancing focus and accelerating lipid oxidation (key to fat loss).
Garcinia Cambogia: This has been a highly hyped ingredient in the health community for some time. Personally, I don't think it's the "miracle" ingredient so many make it out to be. Still, it does seem to have some affect managing cortisol levels and controlling cravings. For further information, check out this resource on the clinical effects of Garcinia Cambogia.
Raspberry Ketones: This is another quasi-scientific body fat-burning ingredient. It's still quite a black box as to the exact effects, but some studies have shown weight reduction in mice. You can read more about the existing studies here.
Forslean: It's not "weight loss" ingredient exactly, but it has been proven to prevent weight gain. This is clearly helpful, but not necessarily in the way it's advertised.
Salicin: Is an ingredient found in white willow bark. It has long been known for its pain-relieving properties as a sort of herbal "aspirin". However, I haven't seen any evidence that it's an effective weight loss ingredient, despite being common in many thermogenic supplements. It's a nice anti-arthritic treatment for those who work out, but saying it is a "metabolism" booster is a bit of a stretch.
After just two weeks on Thermakor, I was dropping pounds and was able to work out for almost twice as long without fatigue. I never want to make assumptions, but most women I've trained with are looking to lose weight as their primary goal. This is why I think Thermakor is a great thermogenic for women, despite not being specifically targeted to women.
You can order Thermakor by following this link and entering the code "altprotein" at checkout for a 10% savings (off of any size order).
Click Here to Order Thermakor and Save 10%
A NEW alternative to Try in 2022–

Leanbean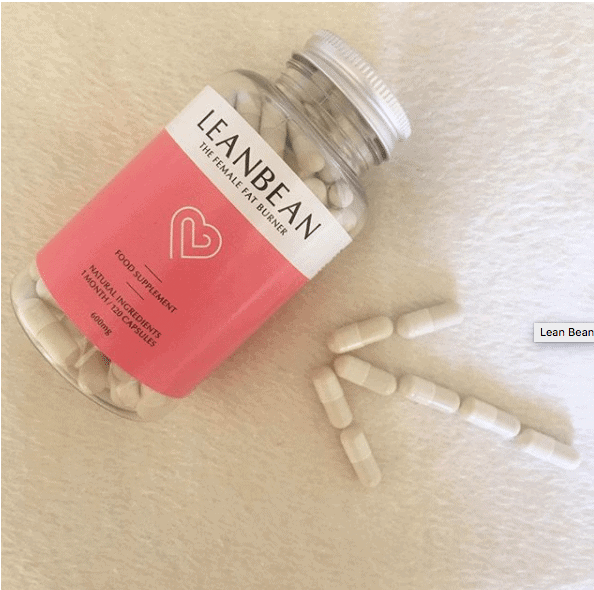 A great alternative to the three options presented above would be Leanbean which is a popular female fat burner that has recent been taking off. Those who have tried it say it has helped them achieve their fitness and weight-loss goals. So, I don't see why you shouldn't try it as well. First of all, this supplement is made from natural ingredients only which make it safe to consume.
Ingredients
Let's see the specific compounds that the Leanbean proprietary blend contains:
Vitamins B6 and B12;
Green coffee;
Green tea extract;
Garcinia Cambogia;
Black pepper;
Cayenne powder;
Turmeric powder;
Acai berry;
Raspberry ketones;
Chromium
This mix of powerful superfoods acts as an appetite suppressant and offers a metabolic boost. Moreover, they control your body's production of Erastidol which is known as the fat hormone. What I personally like about this supplement is the fact that is suits many types of diets, including the vegan and vegetarian ones.
Benefits
Among the most important Leanbean advantages are the following ones:
Decreases body fat percentage;
It is completely natural and safe;
It was specially created to meet women's needs;
Although it has a pretty high price, it comes with a 90-day money-back return policy.
Price
One bottle of Leanbean which represents a one-month supply costs approximately $59. Despite its premium price, this supplement is totally worth it due to its positive effects on your body. You will get tons of energy and, as long as you combine it with a balanced lifestyle, Leanbean will help you achieve that bikini body you've always wanted.
The not-so-good news (depending on your preference) is that this fat burner can only be bought online, from the brand's official website.
Consumer Reviews
Most users declare themselves pleased with how well Leanbean works. They say these capsules provide them with an extra boost of energy which is much needed especially before an intense workout. Some are even happy that this product doesn't contain caffeine so the risk of annoying side effects such as jitters is significantly decreased.
Final Burn
Ultimately, all of these solutions are relatively minimal in terms of impact WITHOUT diet and exercise. Ultimately, the best fat burning supplement is the one which works best with your fitness regimen.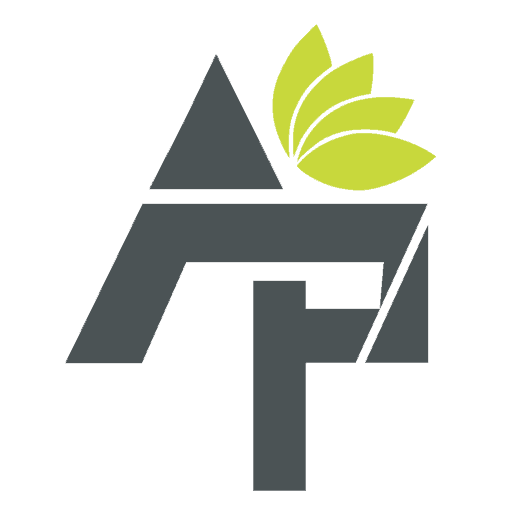 Alt Protein Team is a team of professionals and enthusiasts committed to bringing you the most up-to-date information on alternative protein, health and wellness, workouts, and all things health-related. We've reviewed a lot of products and services so you don't have to guess when you spend your hard-earned money on them. Whether you want to shed some pounds, build lean muscle or bulk, we can help you figure out what you need to do and what you need to have to achieve your goals.