Who doesn't love eating healthy foods and saving a ton of money while they're doing it? Let's jump right into the Thrive Market Review. How does Thrive Market work, and is it worth it?
What Is Thrive Market Anyway?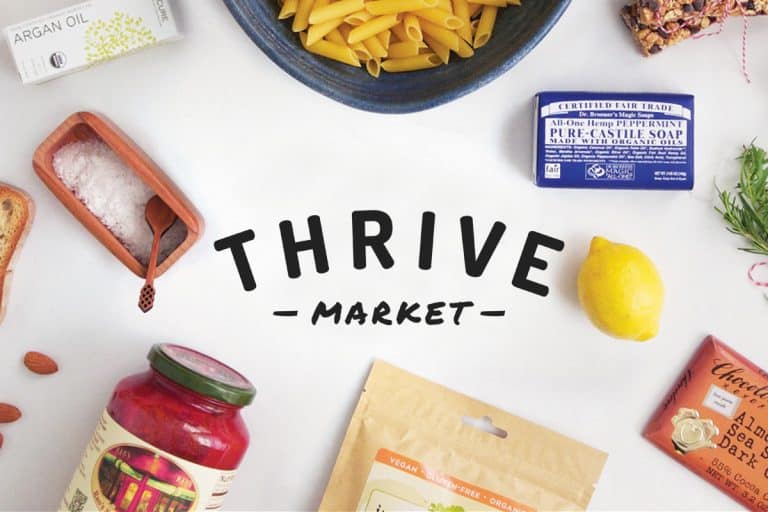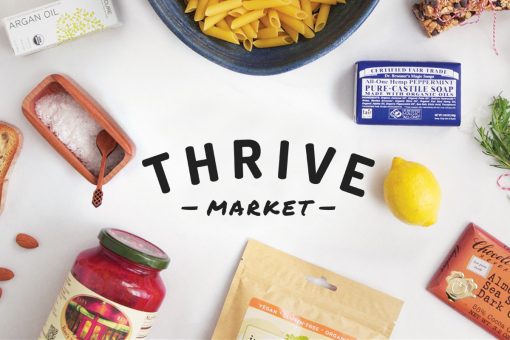 It's like Whole Foods or Sprouts had a baby with Costco and then that baby grew up and got its own online store. You can order GMO-free, organic foods, and household items at a discount by signing up for a membership. Maybe.
Whether you're actually saving money or not will depend on how much you typically order from them because of the $59.95/year membership price and potential shipping costs.
If you hate going to the grocery store and wandering around to find items, only to find that the aisles have been reorganized yet again (just when you had memorized where everything was!), you'll love how easy it is to shop. There are categories:
Beauty, Bath, and Body
Health
Babies and Kids
Home
Pet Supplies
Thrive Market Brand
Snacks
Food
It's even broken down further for you. You can shop by the lifestyle you've chosen, so if you're vegan, Paleo, gluten-free, raw, or organic-only, for example, you can go straight to those sections. There's even a Moms section, where you can find kid-friendly snacks, household products, and more. Not to mention, there's the search bar for those times you know exactly what you want.
Some of the brands you'll find at Thrive Market include:
Thrive Market (these are up to 50 percent off)
Seventh Generation
Kettle & Fire
EPIC
Acure
Califia Farms
Nutiva
Primal Kitchen
Siete
Lakewood
Gaia Herbs
Nutpods
Bob's Red Mill
Charlotte's Web
MyChelle
Dr. Bronner's
Go Raw
Bragg
Artisana Organics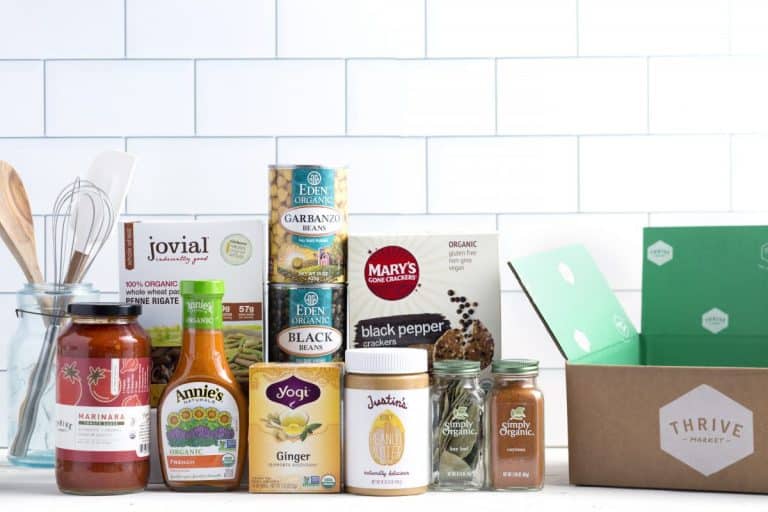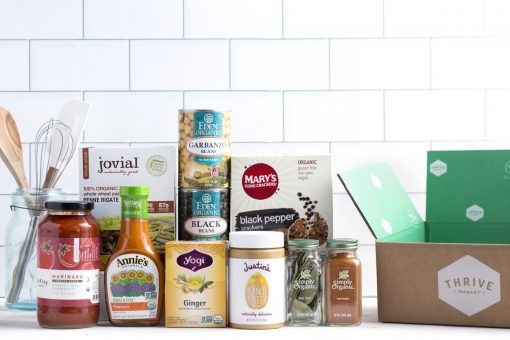 The Membership Fee
The membership fee does kind of sting when you can argue that Amazon might just have everything you could ever want, especially if you can take advantage of the Amazon and Whole Foods merger that could possibly result in savings for Prime members (that's still up in the air as of this writing).
If you're a fan of Costco and similar stores, you're no stranger to the idea of paying for a membership and making sure it pays for itself when you shop for discounted goods. The Thrive Market membership comes with a good deed, though. When you join, you're sponsoring a membership for a low-income family.
You can get away with a free month-long membership to try it out, too, so you're not committed to spending that $59.95 just to explore the options. There's a 30-day trial period so you can give it a test run before deciding if it makes sense to shop there.
If paying for that membership still makes you cringe, you can also try to make it back by inviting your friends to join. For each person you refer who signs up for an account, you get $25.00 in Thrive Cash.
If you're interested but have income limitations or you're a teacher, student, or veteran, you can apply for a free membership through the Thrive Gives program.
What Can You Get?
You get free shipping when you spend $49.00 or more. If you're making one order per month, that will be a pretty easy threshold to hit. True, you're saving 25 to 45 percent of the normal retail cost on these fancy organic, GMO-free foods, but it's still reasonable to expect at least a $49.00 total if you're doing a significant portion of your shopping there.
How Fast Do You Get It?
They tend to ship 85 percent of their orders within two days. Not ideal for a last-minute dinner party (nothing's saving you from a trip from the grocery store in that case!), but if you plan ahead, you can time it out with your regular grocery shopping trip and get prepared for the whole week at once.
Any Additional Discounts?
Sometimes there are promo deals. For example, at the time of this writing, you can save an extra 20 percent on your first three orders just by signing up.
Rumor has it, sometimes Thrive will run specials where they throw freebies in your cart automatically.
Their recipes and articles are nice, and you get those whether you order or not. I've been a long-time member of their newsletter and the information I get from them periodically is always nice.
Pros
You can save money.
Access to organic, GMO-free, high-quality foods, snacks, and other items you may not be able to find locally—at reasonable prices.
You can either do a good deed (by sponsoring a low-income family) or get your membership free (if your application is accepted).
Opportunities to earn Thrive Cash so you can save even more on your groceries, household items, and personal care products.
Shipping is fast and sometimes free.
If you don't get a thrill out of couponing (I don't), you won't have to worry about that anymore. At least not for this part of your grocery shopping.
Cons
You'll have to make more than a couple of small orders to make the membership cost worth it.
Ordering one thing here and there won't work because then you'll rack up shipping charges.
You can't check out the goods without signing up, which is annoying for those people who like to scope things out a lot before diving in (like me).
If you get too focused on the idea of earning Thrive Cash, you run the risk of turning into "that friend" and getting yourself hidden from people's feeds on Facebook.
Some reviewers have reported difficulty cancelling their membership.
Price Comparisons
Let's take a look at a few products and their prices across different online stores:
| | | | | | |
| --- | --- | --- | --- | --- | --- |
| Product | Thrive Market | Amazon | Jet.com | Lucky Vitamin | Vitacost |
| Kicking Horse Coffee (35 oz bag) | $9.99 to $10.99 | $8.07 with subscription to $12.36 one-time purchase, price varies slightly by roast (Amazon Pantry) | $8.83 to $12.36 | $8.71 with autoship to $13.96 one-time, price varies by roast | $8.49 to $13.99 |
| Nutiva Organic Virgin Coconut Oil (15 oz) | $8.49 | $8.49 (Amazon Pantry) to $17.44 | $24.99 each (discounts available if you purchase more than one) | $9.05 with autoship or $10.06 one-time purchase | $12.99 |
| Now Foods Sweet Almond Oil (16 oz) | $8.29 | $11.67 | $9.06 | $7.70 | $9.15 |
| Mrs. Meyer's Lemon Verbena Dish Soap (16 oz) | $3.69 | $3.69 (Prime Pantry) | $14.48 for one with savings available when you buy more | $3.07 with autoship or $3.41 one-time purchase | $3.89 to $4.49 |
| Bragg Organic Unfiltered Apple Cider Vinegar (16 oz/32 oz, respectively) | $3.19/$5.29 | $8.99 for 16 oz (Add-on item), 32 oz not available | 16 oz not available, but 32 oz is available for $5.98 | $3.36 for 16 oz, $5.60 for 32 oz | $3.49 to $4.59 for 16 oz, $5.59 to $7.29 for 32 oz |
Keep in mind, these prices are subject to change. It does, however, give you an idea of how much you could save. Keep in mind that you don't need a membership to shop at the other stores. Shipping costs, available promo codes, and options to shop through sites like Ebates will vary.
Is It Worth It?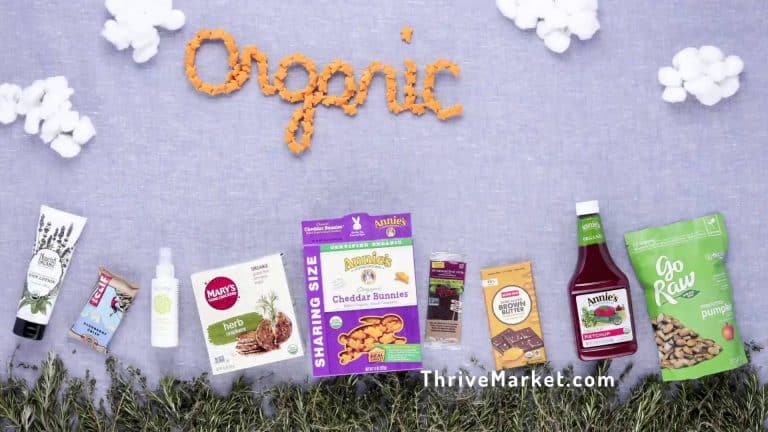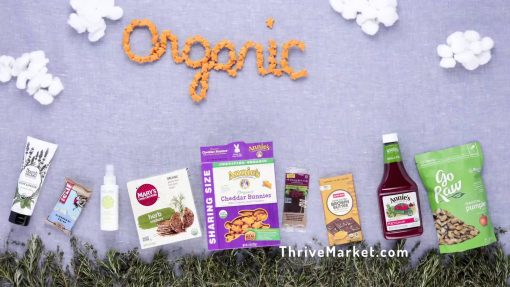 It can be if you mostly shop for the types of foods and other items sold there or you're trying to make the switch but you've been put off by the prices in the store. If you're more interested in keeping the "Dirty Dozen" in mind when it comes to organic foods and shopping conventional on most other things, it might not be the most cost-effective way to buy your groceries. If you can get the membership for free, it's even more worth your while to try it.
Something else worth considering is how much you hate giving up time in your week to go to the grocery store (or maybe you're like me and you just dislike going to the grocery store, period, and would still resent it even if you had all the time in the world to spend on it). If your wildest dreams consist of having your groceries (meat and seafood, even!) delivered to your door, this is a way to do it and get high-quality items at a discount, all at the same time.
Though some reviewers felt scammed by the membership charge a month after they placed an order (they felt that Thrive Market could have done a better job communicating that it was going to happen, and when), that part wouldn't scare me off. Just be aware that when you place an order, that activates your free trial, and you'll be charged a membership fee at the end of the free trial if you don't cancel.
The thing that would make me nervous about it is the fact that people had such a hard time canceling. Does that mean I'll never give it a try? No. But again, it's not something I'd want to blindly jump into.
Bottom line
This could be a great option, but there's no blanket answer. It depends on your circumstances, what you'll be buying, how often you shop, and whether you're worried about difficulties canceling your membership.
Recommended Reads: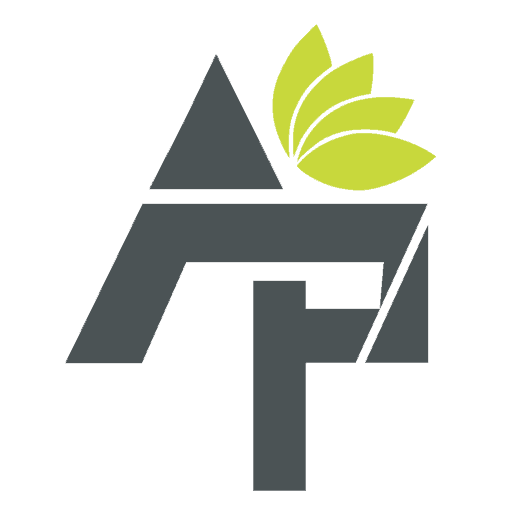 Alt Protein Team is a team of professionals and enthusiasts committed to bringing you the most up-to-date information on alternative protein, health and wellness, workouts, and all things health-related. We've reviewed a lot of products and services so you don't have to guess when you spend your hard-earned money on them. Whether you want to shed some pounds, build lean muscle or bulk, we can help you figure out what you need to do and what you need to have to achieve your goals.