If you consume a well-balanced diet plan and follow a healthy way of life, you will lose weight… or will you?!
According to the Metabolic Factor program, there's more to losing weight than dieting and exercising.
For starters, you need to boost your metabolism in order to burn more fat and achieve your your desired weight loss, whether you are looking to shed a few pounds or lose the "obese" label.
But is this program right for you? If you want to consider it as a potential weight-loss method, you should definitely read my Metabolic Factor reviews.
In a short simple description, Metabolic Factor is nothing else but a carb-restricted eating plan that also includes cheat meals. Due to these cheat meals, it will be easier for dieters to follow and complete the program without caving or failing to complete their diet.
In other words, this system can also be called a carb-cycling program, during which almost anything goes, as long as you follow the rest of their rules and guidelines to trigger metabolic response.
Most other similar diets are harder to follow because dieters must give up many foods they like.
The Metabolic Factor program provides two main plan options: the basic and the advanced ones. Both alternatives have plenty of similarities but the second one is more complex and takes the process of losing weight to a whole new level.
Also, the Advanced plan works great for people who want to lose only a couple of pounds but in a short amount of time.
M

etabolic Factor Reviews – What You Need to Know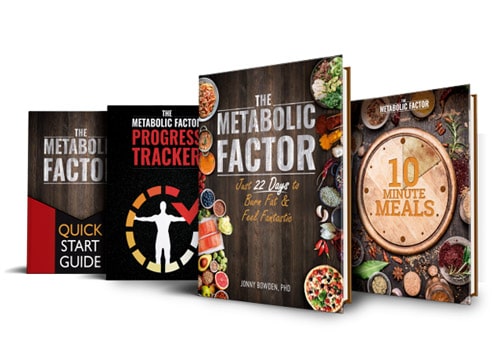 Those of you who have a lot of weight to get rid of or want a slower weight-loss process should try the Basic level of the Metabolic Factor program.
The great thing about these two choices is the fact that they're compatible. In other words, you can easily go from one plan to the other anytime you want. The Basic plan allows you to enjoy any kind of cheat meals you want as long as you eat them at certain times.
When it comes to the Advanced plan, the company's representatives recommend dieters to limit their cheat meals to low-glycemic and healthy carbohydrates (Metabolic Factor diet). However, if you want something different, feel free to combine these types of treats.
For example, today you can have one cheat meal that is included in the Basic plan and the next day or week, you can indulge in healthier snacks. Pay attention that this strategy might not work the same for any body type.
Who Created This Program?
The Metabolic Factor was developed by Dr. Jonny Bowden who has included a lot of his personal experiences in the program. In his late 30's, Dr. Bowden was a musician and he admitted that on tours, he often used recreational drugs as a way of entertaining himself.
Then, he began to struggle with his own overweight issues. Luckily, he put an end to all those harmful habits and in his journey towards a healthier life, he came up with the idea of the Metabolic Factor, targeting issue of metabolic disorders, lipid metabolism, glucose metabolism, metabolic disease, and metabolic optimization.
Many of these metabolic diseases are also purportedly connected to larger health issues like cardiovascular disease, diabetes mellitus, Alzheimer's disease.
According to him and his concept, the mission of his eating program is to help people lose weight, be healthy, and maintain their new weight afterward (preventing weight gain). In fact, he is considered some kind of a weight-loss myth buster due to the fact that more than 200,000 people have accomplished their fitness goals by following this diet.
Dr. Bowden's educational background combines two main domains: nutrition and psychology.
The Materials Included in the System
The Metabolic Factor provides plenty of useful content because it is an in-depth program. You will receive customized step-by-step coaching sessions and written materials. All you have to do is to apply those rules and keep track of your progress.
NOTE: The easiest way to figure out where to start is to take the Metabolic Factor QUIZ here. They ask about family history, diet, motivation, etc… to build a better package for your needs.
1. The Metabolic Factor Blueprint PDF and Metabolic Factor Book
This guide will last you for 22 days, during which you will learn more about ways to kill cravings, how to increase your sleep's quality, how to lower stress (particularly dealing with oxidative stress), methods to detox your organism, and proper movements that you should do during this diet. Besides the Blueprint, clients also receive the Daily Nutrition Planner so it will be very easy to plan your meals and see what you are allowed to eat next.
2. The Metabolic Factor Quick Start Guide | Metabolic Factor Book
The guide will allow you to kick-start the actual program. Basically, it is a summary of the entire diet, condensed into a shorter material that is dedicated to dieters with very busy schedules. So, if you don't have enough time or patience to read the Blueprint which has 75 pages, you can use the Quick Start Guide instead and start your weight-loss journey right this second.
3. The Progress Tracker
If you keep score of how much weight you lose and in what amount of time, you will achieve better overall results. This material is great when you want to see your fat loss or monitor your progress.
4. The 10-Minutes Meals Material
I am sure that you, like me and anybody else, don't want to spend hours in the kitchen, trying to prepare healthy meals. For me, it's no fun so, to save you time and effort, Metabolic Factor has come up with the idea of a 10-Minutes Meals material. These recipes are easy to make, they take maximum ten minutes, not to mention they are delicious.
5. Metabolic Motivation™
When it comes to fitness, nutrition, weight-loss, and health, you must align your desires with your thoughts, action plan, and motivation.
While some people can easily do this, others truly struggle to find their inner motivation. Therefore, Metabolic Motivation comes in handy in those types of situations in which you find it difficult to continue your diet without caving. Dieters will receive daily emails filled with tips, inspirational quotes, and guidance.
Free Bonuses of the Metabolic Factor Program
1. Top 50 Foods that Trigger IGF-1
The IGF-1 is a hormone that's responsible with how well your metabolism works as well as your weight management. So, there are certain foods that spike this hormone and you should consume more of them. Clients can find the list of these items in this free bonus.
2. 5 Mistakes to Avoid that Damage Your Metabolism
Despite what most people think, certain types of workouts can actually negatively impact their IGF-1 hormone levels. In this material, you will learn what to avoid when you exercise or engage in physical activity in order to help your metabolism.
3. 7 Most Powerful Foods that Boost the IGF-1 Hormone
This bonus is dedicated to those who need a helping hand in figuring out what foods should they eat that suits their body type the best. All 7 IGF-1 boosters included here are completely natural ingredients.
4. The Super Bonus Material
Metabolic Factor clients will receive weekly personal calls from the doctor himself. The founder of the program will call his subscribers to offer them coaching sessions on a very personal level.
I think we all agree that all the bonuses presented above are great and useful. Still, some of the information detailed in those materials can be easily found on the Internet, for free.
Metabolic Factor Recipes [Examples]
Whenever I'm evaluating a new diet or food trend, I like to get some sense of what to expect ahead of time. Would I really eat that?
With this in mind, I've selected a few recipe highlights for what to expect.
Mojito Shake (breakfast)
Chocolate Cashew Crunch Shake (breakfast)
Chicken Salad Pepper Stuffers (lunch)
Mediterranean Frittata (lunch)
Southwestern Steak Salad using leftover Flank Steak (lunch)
Flavorful Flank Steak with Garlic Broccoli (dinner)
Nut Crusted Salmon with Lemony Asparagus (dinner)
Barbecue Beef Burger with Sweet Potato Fries (dinner)
Slow Cooker Pot Roast with Zucchini and Spinach with Brown Butter (dinner)
A common theme to the recipe plans are 1) shakes for breakfast (light breakfast), 2) salad or or lettuce wraps for lunch (sometimes using last night's leftover meat), and 3) a more substantial dinner (with "carb fest" reward meals every week).
One thing I really like about the Metabolic recipe plan is that they incorporate leftovers into future meals. This reflects an important reality for many busy people. Everyone eats leftovers! But rather than just reheat the same old recipe, Metabolic Factor takes the leftovers and incorporates them into a new recipe (e.g. a delicious salad for lunch).
How Does Metabolic Factor Work?
This 22-day weight-loss program is said to help you boost your metabolism, burn fat, and achieve optimal metabolic health. Each of the materials the program provides must be carefully consulted and followed in order to accomplish your personal fitness goals.
According to the founder, if you skip any one of these guidelines, you will compromise your results. But, hey, what is he supposed to say?! After all, it is his program, he needs a strong marketing strategy to sell his system, and he will tell consumers that his method works best when followed through from A to Z.
The Dr. Jonny Bowden diet plan focuses on triggering your organism's hormonal reactions that are needed when you want to boost your metabolism. You can customize the program. For example, if you want to follow a vegan or a ketogenic lifestyle, you can adjust this program to your own eating habits.
At first, you will be required to take a quick simple quiz that will tell you your fat burning type, based on family history risk factor tags and goals. Based on your answers, you will receive a personalized video that addresses your own unique challenges. The rest of the program is structured in modules with different sections.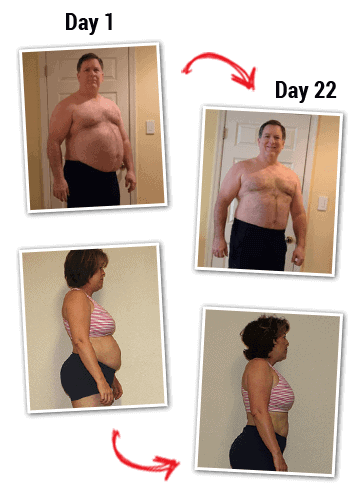 Metabolic Factor Pros and Cons
Metabolic Factor Advantages
The program is completely transparent. You can download all the details you need on your computer or iPad in just an instant;
The company offers a reassuring money-back guarantee within 60 days from the purchase;
You might not lose weight as much as you wish, but you will still benefit from having a better-looking skin, stronger hair, improved cognitive functions, and boosted energy levels;
The creator of the Metabolic Factor is an expert in nutrition so his program is backed by research as well as based on his personal experience;
During this diet, you will be able to enjoy tasty foods;
The system is NOT a restrictive one and you still have the freedom of choosing your own foods, until a certain level, of course.
Metabolic Factor Disadvantages
The company claims on their website that clients can change the way they look in just two days with the help of this diet. This is pretty hard to believe and I would rather remain realistic when it comes to weight loss;
Although the diet is quite flexible, you will have to eliminate all fried foods but I think this is something that any diet or nutritionist would ask you to do;
According to the founder, dieters don't even need to exercise. All they have to do is to engage in certain movements that are recommended on the website. I'm sorry but this is hard to believe as well because a proper and healthy lifestyle combines a balanced diet with regular exercise. Otherwise, it the program might not be effective;
There are still some studies to be conducted in order to confirm whether or not the Metabolic Factor's approach is effective indeed;
For me, the website and some of their claims seem a bit too sales-oriented and commercially so I have my doubts on whether should I trust this system or not.
Metabolic Factor Reviews – The Bad
Most of the negative reviews of Metabolic Factor are along the following lines:
Reliance on Dr. Oz: They definitely leverage the fact that they appeared on the show. The problem with Dr. Oz is that he hasn't always been "right", so his endorsement doesn't by itself move the needle for some people, especially now that he's "moved on" from his previous career.
Limited Medical Research on IGF-1: The core principle "IGF-1" has not been as heavily research as other diet tactics. 3-4 years ago, it was even LESS researched. There are some negative reviews around this (e.g. "it only worked in limited tests on rats"). However, there are more recent studies in the last year that seem to validate the utility of IGF-1. The overall trend is positive, if not commonly accepted medical knowledge.
Limited Emphasis on Exercise: To be fair, he does mention integrating exercise but it's not as heavily emphasized as some programs. Exercise is definitely an important part of any healthy lifestyle, but I tend to agree that there are "other" factors that are typically neglected like nutrition and even things like SLEEP which are actually quite important weight loss and overall health.
Gimmicky Sales Page: I'm not sure why they do this either, because the core fundamentals of the Metabolic Factor are not "too good to be true".
Metabolic Factor vs Regular Diet
| | |
| --- | --- |
| Traditional Diet | Metabolic Factor |
| Always count calories | You aren't required to count calories |
| You must have a very good willpower | Hunger and cravings are controlled by hormones |
| It has a standard non-customizable approach | You will receive a personalized diet that suits your unique needs |
| Slows metabolism instead of increasing it | Boosts your metabolism which increases fat burn |
| One must eliminate carbs altogether | You can still eat carbohydrates |
| Regular diets make your muscle soft or saggy | This diet tones your muscles, making them stronger |
| You will experience yo-yo weight gains | You will experience a consistent weight loss |

How to Buy This Program – How Much Does It Cost?
You can either complete the quiz that I was talking about earlier in my post, and you will receive your free personalized video or simply access the company's official website where you can click the order button that's placed at the bottom of the main page.
If you choose the first option and you answer the questionnaire here, you will have to go through a 20-minute video in which Dr. Bowden talks about your fat burn type. In the end, a buy button will appear and all you have to do is press it.
The second option only works if you have bought this product/service before or you have already viewed the introductory video. I, for one, if I would be sure I want to purchase this program, I would skip the video and go directly to the ordering page, but you shouldn't necessarily do the same.
The regular price of this program is around $67 but, at the moment, there's a discount available of $30. You won't find it on any other platform like Amazon or other third-party sellers.
FAQ About the Metabolic Diet
The following are some frequently asked questions about the metabolic diet and metabolism in general:
What is a Metabolic Diet?
The key principle of a metabolic diet is to reduce consumption of carbs and introduce more efficient carb cycling to increase your metabolic rate. It's an age old idea, but is aimed at making your body more efficient by controlling the quantity and frequency of carb intake.
Does metabolic confusion really work?
Severe calorie restriction rarely leads to lasting results. Rather, a metabolic diet which gradually constrains calories over time is much more effective and sustainable over the long term.
Is your metabolism slower at night?
Yes, metabolism slows down at night. However, it is always in process and never stops. This is why eating too close to bed time can be problematic timing for your metabolic system.
What are the 3 types of metabolism?
The three general types of metabolism are: Ectomorph, Mesomorph, and Endomorph.
Metabolic Factor Alternatives
There are definitely other popular diet trends out there. We've reviewed and compared many of them. Feel free to check these out as well:
Metabolic Renewal Review: As it sounds, Metabolic Renewal is similar to the Metabolic Factor (both Natural Health Sherpa). Renewal is geared more towards women specifically (thyroids, hormones, aging changes, etc…) and led by Dr. Jade Teta. Check it out directly here.
Mayo Clinic Diet Review: A more traditional approach, but from one of the foremost institutions on health and wellness in the United States. This system is geared almost entirely towards diet and best suited for more chronic weight issues where medical research is imperative (versus just a new "diet trend").

The Mayo Clinic Diet | Mayo Clinic

Designed to jump-start your weight loss and help you lose weight in the 2 weeks in a safe and healthy way. Can help you continue to lose weight to achieve your goals. The tools, tips and techniques can help you maintain your weight loss for life.

Get Started

We earn a commission if you click this link and make a purchase at no additional cost to you.

Wake Up Lean Review: Wake Up Lean is centered around an interesting new trend in weight loss research targeting chronic inflammation as a weight trigger. The core approach is body flushing (intermittent fasting / fasting glucose limitations) and short bursts of high intensity exercises to kickstart metabolism. The science is solid (particularly around fasting), if still emerging, but the program is relatively affordable (one reason we like it – with a 60 day money back guarantee).
Metabolic Workout Plans & Programs
M

etabolic Factor Reviews

Bottom Line: Does It Really Work?
All in all, this seems to be a pretty decent weight-loss program. It all appears to be simple, struggle-free, transparent, and effective.
On the other hand, something just doesn't add up. For instance, I don't really like the fact that the founder promotes his product in such a "pushy" way. He was even on Dr. Oz show but we all know that the host of that TV show is also a very commercial type of person.
Metabolic Factor Review Final Take: So, I like to find a program that teaches you to eat healthily and burn more fat, but I remain a skeptic when it comes to systems that are over-promoted and promise too much. It's like it is almost too easy to be true! But, the PRINCIPLES of the Metabolic Factor System are sound. I've followed similar diets in the past and they have worked. As with any diet, it's 20% WHAT you do and 80% persistence.
Recommended Reads on Weight Loss Program Options:
Medical Disclaimer:
Last updated: August, 26th, 2022
I am not a qualified medical professional. Please consult a qualified medical professional before making any changes to your diet. The information contained on www.altprotein.com website (the "Service") is for general information purposes only.
Alt Protein assumes no responsibility for errors or omissions in the contents on the Service.
In no event shall Alt Protein be liable for any special, direct, indirect, consequential, or incidental damages or any damages whatsoever, whether in an action of contract, negligence or other arising out of or in connection with the use of the Service or the contents of the Service. Alt Protein reserves the right to make additions, deletions, or modification to the contents on the Service at any time without prior notice.
Alt Protein does not warrant that the Service is free of viruses or other harmful components.
Fitness disclaimer
The Service offers health, fitness and nutritional information and is designed for educational purposes only. You should not rely on this information as a substitute for, nor does it replace, professional medical advice, diagnosis, or treatment. If you have any concerns or questions about your health, you should always consult with a physician or other health-care professional.
Do not disregard, avoid or delay obtaining medical or health-related advice from your health-care professional because of something you may have read on the Service. The use of any information provided on the Service is solely at your own risk.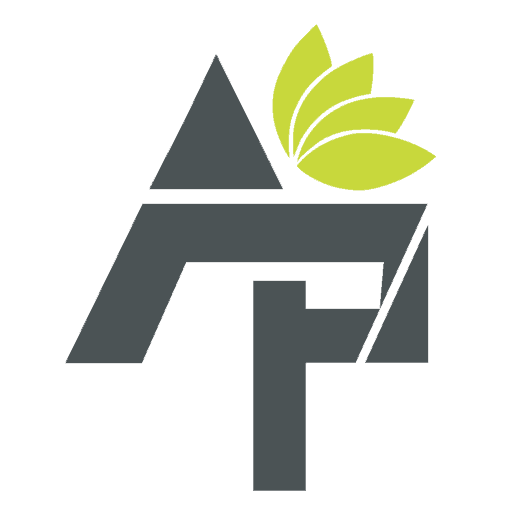 Alt Protein Team is a team of professionals and enthusiasts committed to bringing you the most up-to-date information on alternative protein, health and wellness, workouts, and all things health-related. We've reviewed a lot of products and services so you don't have to guess when you spend your hard-earned money on them. Whether you want to shed some pounds, build lean muscle or bulk, we can help you figure out what you need to do and what you need to have to achieve your goals.