Diet plans and trends come and go, but right now two are striking hot, especially in the celebrity world: keto and vegan. Halle Berry revealed in an interview this year with People Magazine that she focuses many of her meals on protein and high-quality fats like coconut oil and avocado. Instead of pasta, she opts for chicken and beef with vegetables and a hearty side of vegetables. She also values innovation: instead of stuffed potatoes, she makes stuffed zucchini.
For her, it's not a diet, but a lifestyle.
Other celebrities have different ideas as to what the best diet plan is. Serena Williams, the multiple grand slams and Olympic tennis player, is a surprising advocate for a vegan diet. After the birth of her daughter, she swapped to a plant-based diet and swears it helped her get back into shape.
But her sister (the professional tennis star Venus Williams) going vegan was an even more pivotal decision. She was diagnosed with an autoimmune disease that causes excessive fatigue, among other conditions. Since adopting a vegan diet, she says her symptoms have improved.
But the question is: is there such thing as a diet that is both vegan and keto? And who is it best for?
What are the health benefits of a plant-based diet?
For many who follow keto, a good part of their diet includes animal-based proteins, such as beef, chicken, dairy and eggs, among other products. That makes sense! The emphasis of a keto diet is on reducing carbohydrates and instead focusing on proteins and fats.
But there are undeniably some benefits to plant-based diets. Evidence shows that vegans, compared to their omnivore counterparts, are associated with lower body mass indexes. Some studies have even linked veganism to lower rates of cardiovascular disease, though evidence is not conclusive.
Here are clinically suggested possible benefits to adopting a plant-based diet:
Lower cholesterol and blood pressure levels
Lowered risk of Type 2 Diabetes
Higher insulin sensitivity
Reduced cancer rates (though this is associated also with increased produce consumption)
Reduced inflammation-not unlike reduced inflammation some experience in a keto diet
Are there are any drawbacks to going vegan? Even if you were simply to adopt a plant-based diet, and were not following keto as well, there are always reasons to be mindful of the different possible side effects different diet plans can have, especially if your body isn't accustomed to that way of eating. And as always, it's best to consult with a medical professional before making any major changes to your diet.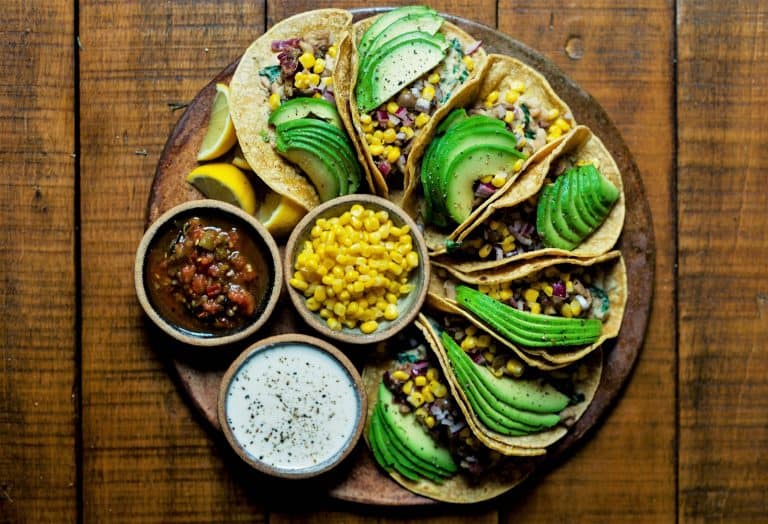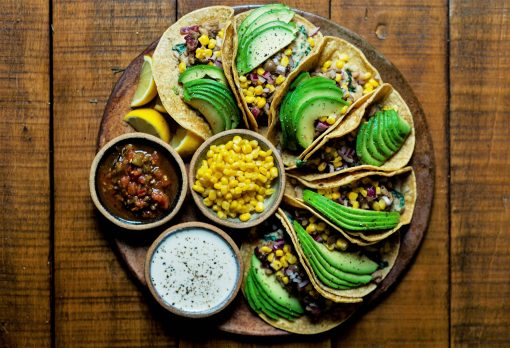 The biggest risk to a vegan diet is also one that would defeat the purpose of trying to adopt both keto and vegan guidelines: inadequate protein. Even if you weren't invested in keto, low protein intake can have serious health ramifications, including edema, fatty liver disease, loss of muscle mass, and dry and broken skin, hair, and nails. There's even an increased risk for bone fractures and infections.
Not to mention you can't enter ketosis without not only adequate-but higher than average protein intake. The good news is that going vegan doesn't have to result in this, so long as you understand what to consume for complete protein sources (more on that later).
On a related note, vegan diets, if not done properly, can result in a number of deficiencies, most commonly B12, calcium, iron, and zinc.
Understanding the essentials of a vegan keto diet plan
Getting started on a vegan keto diet means educating yourself on the best ways to get adequate protein and fats, as well as those essential vitamins and minerals.
Coupled together, veganism and keto diets can be a powerful combination, slashing your risk, potentially of cardiovascular disease, lowering blood pressure and cholesterol levels, and lowering inflammation in your body. And it doesn't hurt that following a vegan keto diet plan is also good for the environment.
In order to capitalize on these health benefits, you need to make sure you're doing it right. The best vegan diet plans incorporate plenty of fats and complete protein sources, along with an array of fresh produce. Here's a quick guide on healthy fats, proteins, and carbs for your keto vegan diet plan.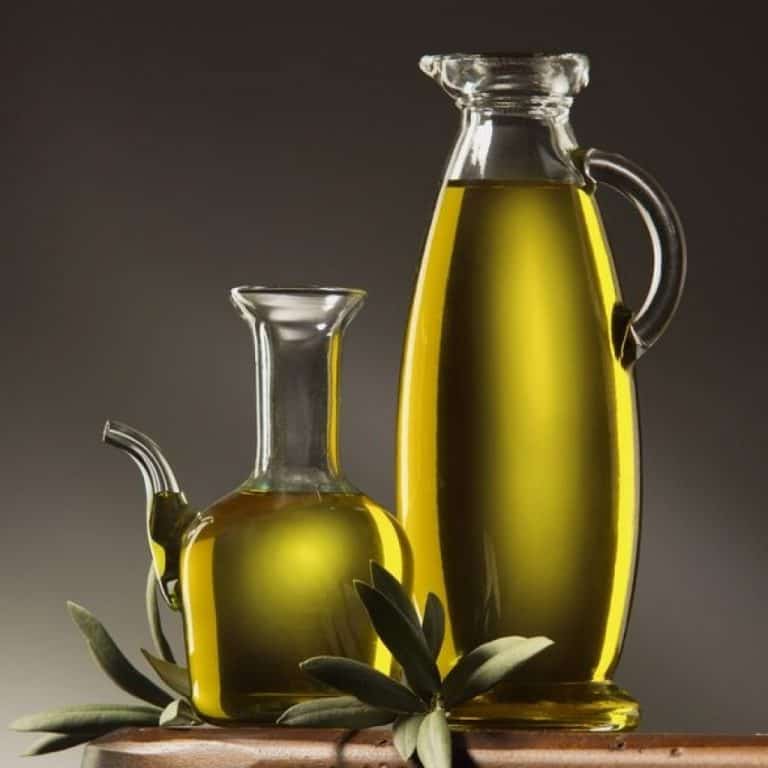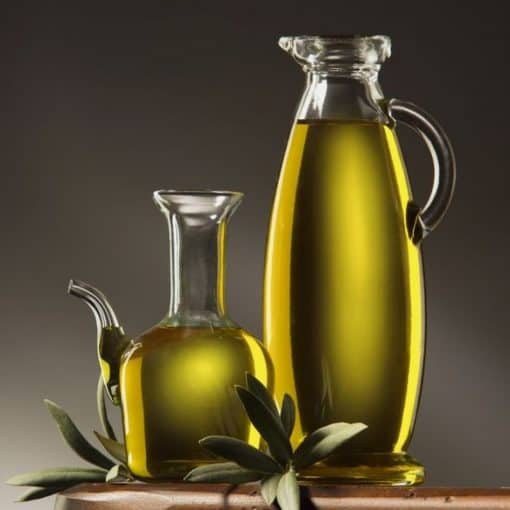 1. Fats
If you're on a keto vegan diet, you'll want to make sure that you're getting plenty of fats. The only caveat is you're slightly more restricted if you're following a plant-based diet than you would be if you were consuming animal products. That's because many keto dieters consume products such as full-fat dairy and meats, as well as eggs and butter to get those essential fats into their diets.
But there still are a number of great options, as recommended by experts:
Avocado oil
Coconut oil, milk, and butter
Olive and canola oil
Vegan butter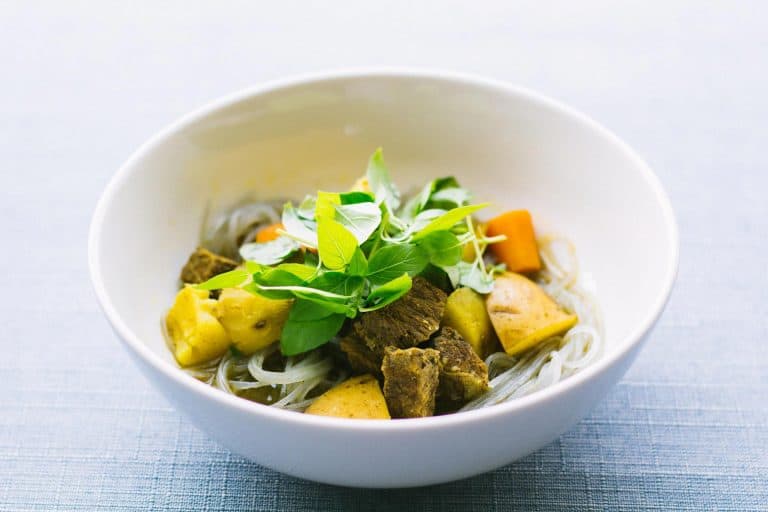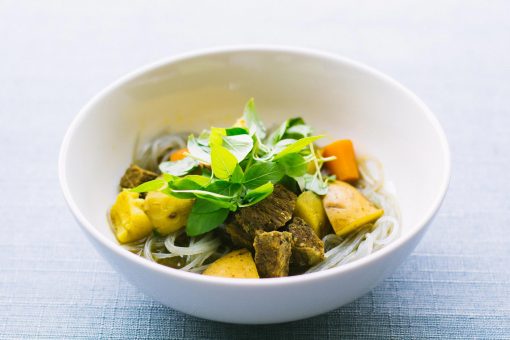 2. Protein
For keto dieters, protein is on the table–from fish to poultry to pork and beef. Eggs and dairy, of course, are also popular options. For vegans, though, there are plenty of protein sources. Select from:
Seitan
Soy products (tofu, tempeh, and edamame)
Lentils
Seeds and nuts
Vegetarian burgers, and other vegetarian meat substitutes.
As a rule of thumb, to follow keto, you do want to make sure these proteins, especially faux meats, have little to no added sugars; are low carb (ideally 7g or less) and high in protein (ideally at least 10g, preferably more). You may have to also eat more volume to get the protein you need.
But there's also one more important thing many first-time vegans miss: the concept of a complete protein.
Complete proteins are ones that contain the nine essential amino acids that your body cannot make on its own. While these are usually present in animal-based products, vegans need to be more cognizant of what proteins they consume, and with what. The only complete proteins for vegans are quinoa, soy, and chia seeds.
Getting complete proteins isn't that difficult, luckily. If you eat a well-rounded diet, you'll probably get most of what you need. For incomplete protein sources, you simply need to eat complementary sources. For keto, you'll obviously be going lower on bread products, but other carbohydrates, like non-starchy vegetables, can provide some of these.
3. Produce
Produce is the easiest part of a vegan keto diet plan. Since nothing's out of bounds for vegans in terms of production, you simply follow keto diet guidelines, by focusing on non-starchy vegetables and some low sugar fruit. Be sure to incorporate a variety of hues to get essential vitamins and minerals. Here are some of our top picks:
Greens
Tomatoes
Cruciferous vegetables
Mushrooms
Avocados
Celery
Asparagus
Eggplant
Bok Choy
Cucumber
Okra
Carrots, in moderation
Best (Free!) Vegan Keto Diet Plans & Lists
Of course, that doesn't mean you have to do it all alone. The good news is that there are plenty of easy and free diet plans for vegan keto. We've selected a few of the best ones available for free with just a click of the mouse. These should not substitute for long-term plans, but they're great if you're feeling in a rut, or you're new to a vegan keto diet.
Some other benefits to these plans? Making sure you have a sense of what nutrients you need, what vegan keto meals should look like, and help you stay on track. The best meal plans also incorporate a variety of foods and tastes so you won't get bored.
1. Vegan Keto 21 Day Diet Plan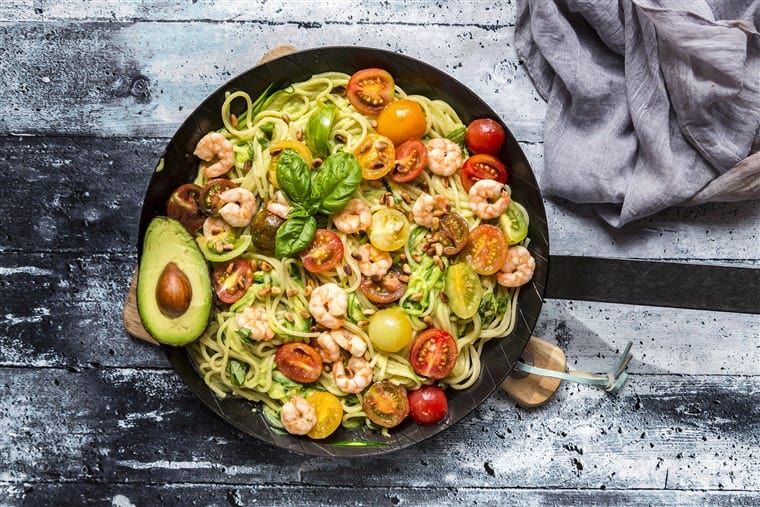 If you're looking for something to get you started for the better part of a month without repeating, this is a great resource. It won't give you exactly what to eat meal to meal, but what Meraki Lane does offer is a slew of wonderful recipes not only for the three main meals but even healthy snacks.
The recipes come from other places, but it's hard to find so many great and concentrated ones in one place. Plus it makes for easy meal prep and planning ahead if you have a busy schedule.
While there are too many recipes to list here (21 for each category; 84 total), here are a few noteworthy ones:
Fluffy Vanilla Waffles
Tofu Scramble
Peanut Shirataki Noodles
Harissa Portobello Tacos
Vegan Shepherd's Pie
Broccoli Crust Pizza
Chocolate Avocado Pudding
Low Carb Peanut Butter Truffles
This is a great resource for jump-starting your keto vegan diet. It's user friendly, with a slideshow that includes pictures recipes, as well as carb counts for the day. Each slide features an entire day's worth of meals and snacks, and easy links to follow–completely taking the guesswork out of making below a certain carb count, but also getting in your protein for the day.
It even includes fun twists, with plenty of different cuisines, like a P.F. Chang's copycat recipe; spaghetti squash pad thai; keto tabbouleh, and roasted butternut squash soup.
And when you're in a pinch, you can also check out a guide listed below to some prepackaged keto snacks.
This mini-plan by One Green Planet is more of a get-you-started guide and takes you through a sample day of meals for breakfast, lunch, and dinner. It also includes different variations for each meal, including ideas for wraps, salads, vegetables (avocado/ mushrooms/ eggplant) and even surprises like vegan keto porridge.
Start off your morning with a maple cinnamon latte, then eat a filling energizing cacao smoothie bowl.
There are a few options for each meal, all aggregated or including links to recipes both inside and outside of One Green Planet's website. This is far from a detailed meal plan; it's more of a website for keto vegan inspiration. If you're looking for some quick, innovative ideas that include plenty of color, this is a good place to start. This is also a great website if you want to rotate some new recipes into your current meal plan.
4. What I eat in a Day
Keto Vegan Diet Plan by a Functional Medicine Practitioner: In case you don't know, a functional medicine practitioner incorporates natural approaches for healing and optimal functioning, especially in terms of diets and nutritional needs.
That's in part what makes this blog more than your typical, and all-too ubiquitous "what I eat in a day" posts. Unlike those many posts, William Cole has a background in studying the body and nutrition, so his sample is a good look at what a complete keto vegan diet can look like.
While it's arguably a limited post, it is a great place to start. Along with what he eats, he provides recipes and well as a rationale for his selections.
Some featured recipes include:
Matcha Latte
Spicy Frittata Pizza
Cauliflower Steak
Tips on snacking
One note: the frittata does use eggs (he is vegetarian, not vegan) but you can easily use a vegan egg substitute like a vegan egg replacer.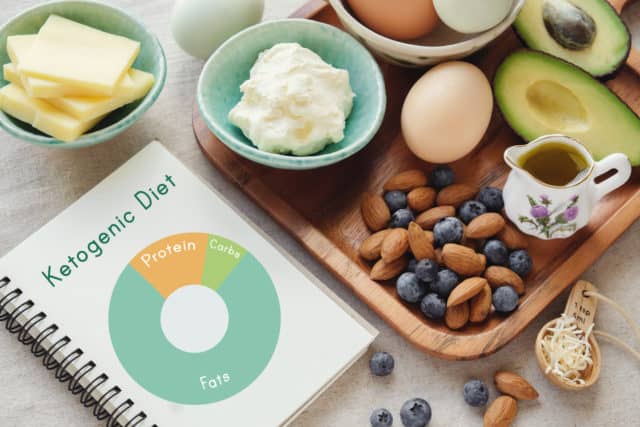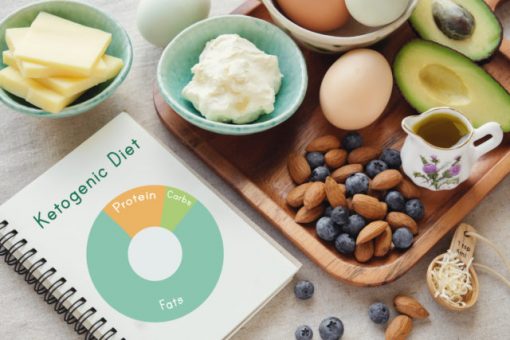 Don't be fooled by the name. This mini-plan is a great resource for a vegan keto diet, plus a cheerful and clean presentation makes it welcoming to look at. It also includes days where the calories are capped at 1500 calories and the net carbs at 20g. Knowing this is especially helpful so you know where you're at on your nutrients for the day, plus it takes out a lot of calculations or guesswork when you're just starting out.
But the nutritional breakdown is even more comprehensive than that: each suggested meal is followed by a recipe, which includes a breakdown of calories, protein, fat, and net carbs. While it is only for one day, that's not where this resource ends.
In fact, on the same blog, you can also link to more comprehensive plans, though these cost money.
A 4 week vegan keto plan is $12; you can also select a soy-free plan. A meal plan bundle is actually a bargain for $25 and includes:
Shopping Lists
2-week quick-start plan
Two different 4-week plans
5. A Comprehensive Guide to a Vegan Keto Diet
Sometimes you simply want some of everything-advice, general guidance, what you can and can't eat, and some great recipes, too.
You'll be taken through a list of foods to avoid, suggested carb limits, and suggestions for vegan replacements. The illustrations and step by step bullet points make this an easy to navigate resource if risking near information overload at times.
If you're just there for the meal plan recipes, you'll have to scroll down at the bottom of the page, where you'll find ideas for slaw, salad, pancakes, and dessert bites. A little further down you'll be given a general meal template, which incorporates a few of these recipes for a sample day of eating.
If you're looking for something more comprehensive, we suggest taking a look at their Keto Academy-the caveat is that you may have to customize it to be vegan and that it's also not free.
6. Keto Academy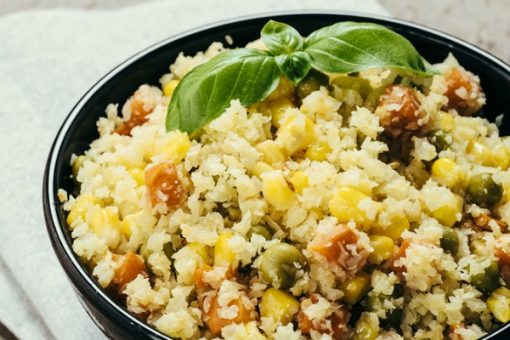 Our final suggested vegan keto diet plan is one that quite comprehensive, and a great resource. The only reason we list it last is that it's not free. Currently, it costs just over $50. That may sound like a lot, but here's what you get:
Over 200 recipes
Weekly shopping lists
Budget cooking tips and plans
Meal plans personalized for individual needs and weight loss
Access through any device
Expert advice
While we can't fully endorse it, as you have to sign up to review all the features, the Keto Academy is undoubtedly a targeted resource that has a lot to offer.
Following a keto vegan diet takes some planning, though, and careful considerations. The key to success on a keto vegan diet plan is knowing how to get your sources of fats and complete proteins, but also being able to incorporate enough variety that you not only get the nutrients you need but also enjoy what you're eating.
While a vegan and keto diet undoubtedly offers health benefits it is always important to listen to your body, start slowly, and adjust as needed. The goal is to make you feel healthier and more confident, and the best vegan keto diet plans are ones that you can tweak to fit your own personal needs.
This Might Interest You: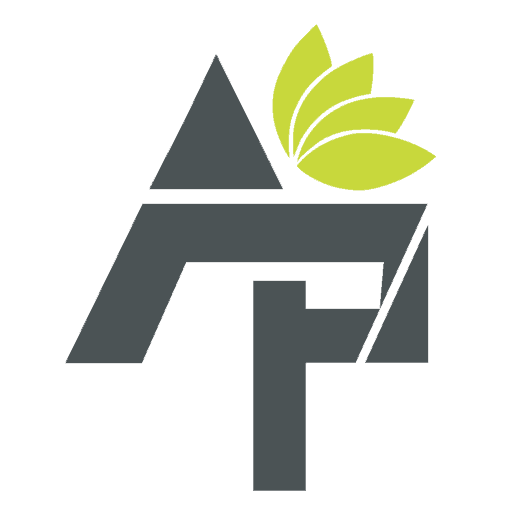 Alt Protein Team is a team of professionals and enthusiasts committed to bringing you the most up-to-date information on alternative protein, health and wellness, workouts, and all things health-related. We've reviewed a lot of products and services so you don't have to guess when you spend your hard-earned money on them. Whether you want to shed some pounds, build lean muscle or bulk, we can help you figure out what you need to do and what you need to have to achieve your goals.