Because the ketogenic diet has gained a lot of popularity lately, there are plenty of apps related to this eating plan that has been launched in the market. Most of them are not only for weight loss but also about changing one's entire lifestyle.
It can be tricky to consume the proper amount of carbohydrates and fats which are important ketosis elements. Therefore, the following keto diet apps will help you keep track of your progress and come up with new innovative keto recipes.
*The applications presented in this article are listed in no particular order. However, I have chosen them based on multiple relevant factors such as their level of quality, overall reliability, and user reviews.
1. Keto Diet App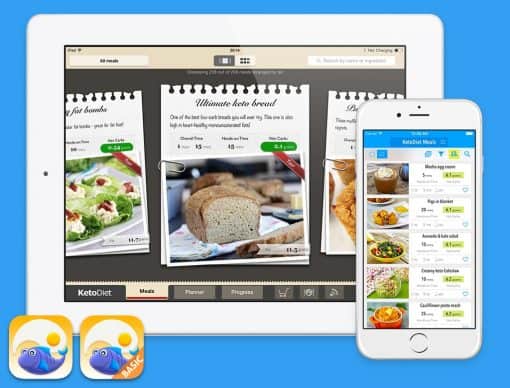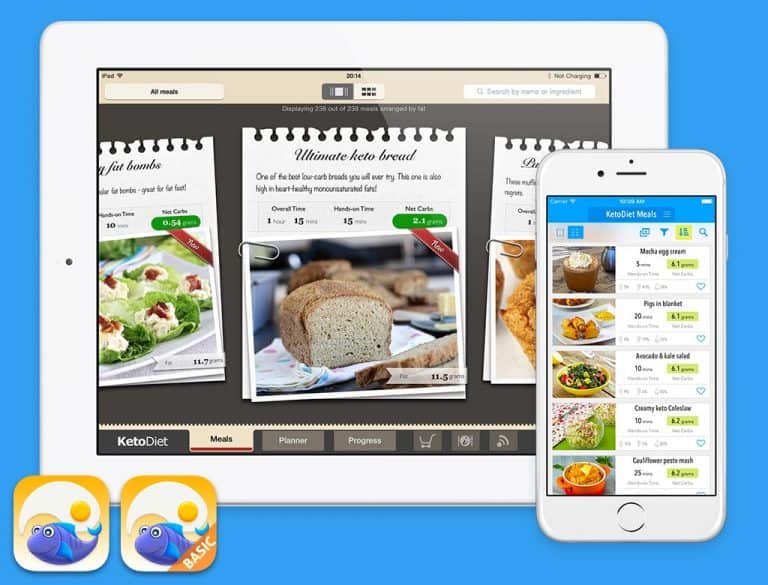 The Keto Diet app is an excellent ketogenic diet tracker that many people have tried. It has been created specifically for ketogenic dieters, like me and you. This app provides a lot of great recipes that are fairly easy to prepare. The recipe database is updated on a regular basis so that users don't get bored.
What I liked most about this app is the fact that it allows me to track all the foods I consume on a daily basis. Therefore, it gives me the complete view of the things I am eating.
You can easily keep track of your calorie intake as well as many other aspects of your diet that you want to monitor. As you can see, it is not a simple app that will help you lose weight. It is also a tool that will support you in your journey to adopting a healthier lifestyle. A competitive advantage of the Keto Diet app is its automatic updates that will reflect current values of your progress.
Availability and price:
You can find this application on both Google Play and iTunes store;
Its price is $6.99.
2. My Fitness Pal
When it comes to tracking general macros, My Fitness Pal is definitely one of the best applications out there. All you have to do is scan a food product using the package's barcode. Another convenient alternative is to insert the name of the brand or the food item into the search option of the app.
Then, write the quantity of the product that you have eaten. Immediately after, you will see on your mobile's screen a breakdown of all the elements you consumed: the number of proteins, fat, and carbohydrates. If you set your personalized macros on the app, you will receive specific details about how much of the previously-mentioned macronutrients you should be having.
Using MyFitnessPal app will help you keep track of your calorie intake and find out whether or not your food choices are low in carbs and high in fat at the same time. This app comes with a huge database and plays the role of an amazing educational tool. I would recommend this app to all of you who want to follow a ketogenic diet.
Availability and price:
My Fitness Pal can be downloaded on both Android and iOS devices;
This app is free – for me, this is a major advantage.
3. Total Keto Diet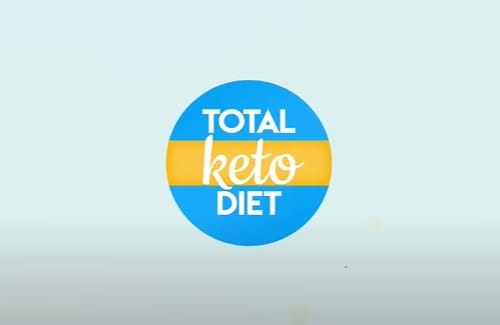 The Total Keto Diet application was created by Tasteaholics, an online platform dedicated to low-carb eating education and resources. On this app, you will find a wide range of keto recipes as well as informative articles. Moreover, you have the possibility to mark all your favorite meals and even create your own customized shopping list.
One interesting feature about this app that got me excited was the possibility to share all my recipes with the chance of being featured in the app's recipe library which is constantly updated.
For the moment, the Total Keto Diet might have certain limitations but its developers promise to add more useful features in the future, like a macronutrient tracker. Regarding all things ketogenic diet, this application plays the role of a one-stop shop.
Availability and price:
You can install this application only on Android devices and it is available for download on Google Play;
The Total Keto Diet app doesn't cost a thing. It is free for download.
4. Ketogenic Diet Plan
This is another free keto diet app which was specially designed for keto newbies and beginners. With this in mind, it is only obvious that the Ketogenic Diet Plan app makes everything seem simple to understand about this specific eating plan.
Not only is this app full of meal recommendations and delicious recipes, but it also provides valuable info regarding the keto diet principles and the meaning of the entire carb-restricted approach.
Using this app will let you find out more about how to live healthily and safely if you suffer from diabetes. Furthermore, the Ketogenic Diet Plan offers full access to a gallery of photos that show users' progress by publishing before-and-after images.
One drawback that users complain about is the number of ads that appear when using this app. Nevertheless, most user reviews state this is a minor inconvenience compared to all the benefits the application provides.
Finally, another important advantage of the app is its tips on how to start the keto diet without experiencing unpleasant or unwanted side effects.
Availability and price:
This app is compatible with Android devices only and you can download it on Google Play;
Luckily for those of you who want to use a great keto diet app without breaking the bank, the Ketogenic Diet Plan is free of charge.
5. Carb Manager Low Carb Diet Tracker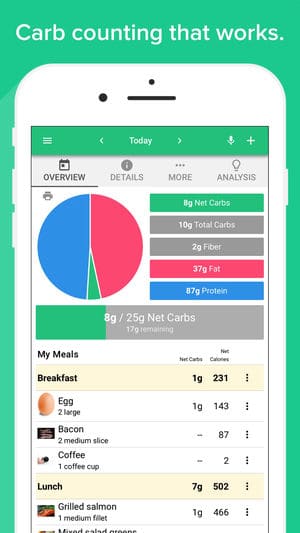 According to the app's developers, Carb Manager Low Carb Diet Tracker is one of the most comprehensive as well as easiest carb-restrictive trackers and macros counters in the market. You can log in your meals in no time and you are able to insert data via voice, camera, or search. The app's huge library consists of over one million science-verified foods. Also, there's a barcode scanning feature that allows you to pull data from the app in just a matter of seconds.
This app plays multiple roles. First of all, it provides most common restaurant dishes and other foods. Second of all, it comes with a detail net carb count for each recipe. This way, it is easier for you to stay on the right track during the entire time you're on the keto diet. Finally, the Carb Manager app offers its users additional resources like forums, a meal planner, e-Book, and hundreds of recipes.
This app works great for keto dieters and for people who follow any other low-carb eating program. In my opinion, probably the best feature of the Carb Manager application is the one that let you snap a picture of what you're eating and then instantly recognizes what type of food it is. Furthermore, it provides you with all the necessary nutritional information.
Availability and price:
You will find this app on Google Play and on the iTunes store;
The Carb Manager Low Carb Diet Tracker is free for download.
6. Keto Diet Tracker
The Keto Diet Tracker allows you to keep track of your macronutrient intake which is a crucial factor in any low-carb eating program. You can insert all the foods you eat on a daily basis by using the app's barcode scanner or its search functions.
Something extremely exciting about this application is the possibility to customize your personal fitness goals based on your physical activity level, body type, and your main objective (lose, maintain, or gain weight). Moreover, users can develop their own recipes or meals and then integrate them with Apple Health.
This low-carb diet manager is specially created for ketogenic dieters and it counts your net carb consumption while also telling you the foods you should avoid.
There are some new features that developers have just included in this app such as being optimized for iPhone X, having an autocomplete function for your search requests, and implementing new regional settings (now, users can search products from a lot of countries: USA, Canada, Ireland, Australia, New Zealand, India, South Africa, United Kingdom, and Singapore).
Availability and price:
The Keto Diet Tracker application can be found on both the iTunes App Store and Google Play;
Although it has a free basic version, the app comes with in-app purchases. If you want to include more than just five foods per day, you need to upgrade to a paid subscription.
7. 8Fit App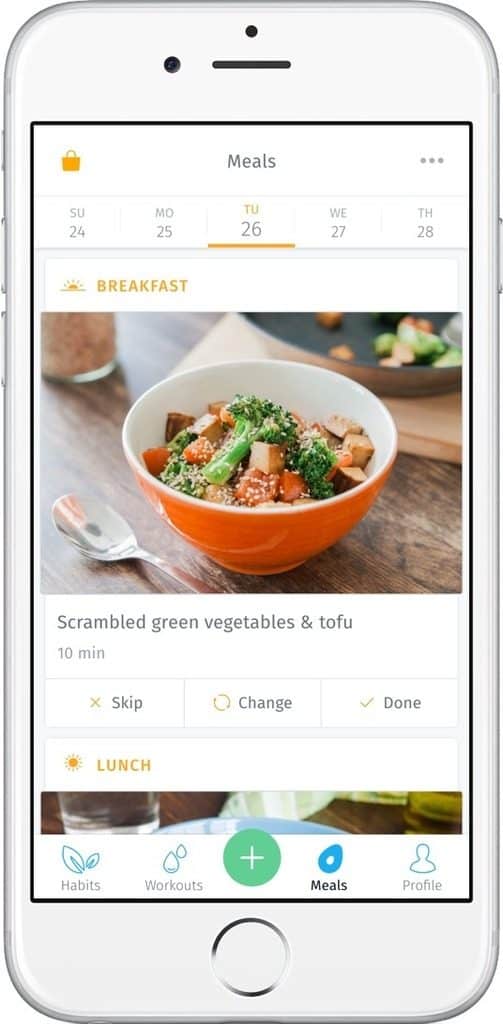 According to its manufacturer, the 8Fit keto diet app has helped more than ten million people around the globe and supported them in reaching their fitness and health objectives. 8Fit's design and elegant interface set it apart from all the other similar apps that basically have the same purpose.
There are no less than three different levels of subscription that you can choose from. The first one is the free basic version which provides access to a limited number of workouts and tracking tools. The next subscription is called the PRO level which offers users a fully personalized meal plan as well as customized workouts. In other words, the app's fitness experts can tailor each user's meal plan to make sure it meets specific keto needs.
The premium level type is the COACHED one. If you purchase this subscription, you will benefit from a real personal trainer. You will communicate with him/her through video calls but this is optional. So, I can say that the highest level is best suited for those of you who want to receive high-quality training and meal-planning services but cannot really afford a personal chef or a fitness trainer.
Availability and price:
Like most other keto diet apps, this one can also be downloaded on both iTunes and Google Play platforms;
As I mentioned in the app's description, 8Fit has three levels of subscription with the first one being free of charge.
Putting It All Together
When it comes to the best keto app, choosing the right one for your needs can be a tricky task, considering that plenty of them are fairly easy to use and intuitive. One thing I love about most of them is having so many delicious recipes and meal plans that make it hard for me to get bored (and, between me and you, I do get bored quite easily).
To conclude with, all the apps described above are excellent options for those of you who are following the low-carb keto diet, but also for those who simply want to keep track of their carb intake. So, the final choice should be yours. Make sure to select the app that suits your goals. Believe me, this entire process of opting for an app that provides the full package has been very eye-opening.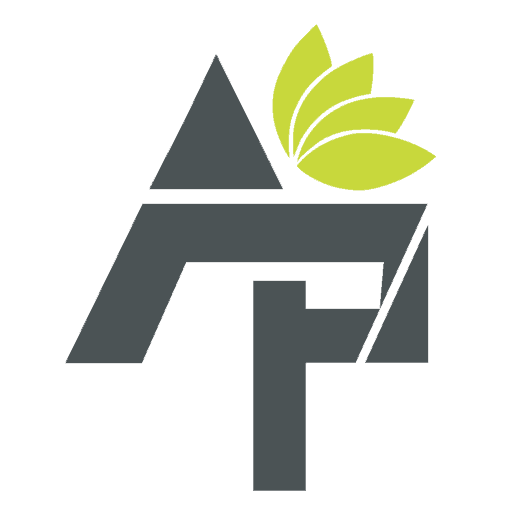 Alt Protein Team is a team of professionals and enthusiasts committed to bringing you the most up-to-date information on alternative protein, health and wellness, workouts, and all things health-related. We've reviewed a lot of products and services so you don't have to guess when you spend your hard-earned money on them. Whether you want to shed some pounds, build lean muscle or bulk, we can help you figure out what you need to do and what you need to have to achieve your goals.