The 21 Day Fix diet and workout regimen has become incredibly popular, even ranking as one of the most searched diet plans on Google in 2015.
Although the idea of carefully portioned out meals isn't new, many people find the way this regimen is more successful thanks to the use of color-coded containers and careful grocery list shopping.
When the 21 Day Fix is followed properly you will see results but sometimes dieting, of any kind, can become monotonous. While it's good to have some staples, if you only eat the same foods day in and day out you are going to become bored.
You'll be more likely to cheat on your diet or feel less satisfied with your meals. Not to mention that variety is extremely important for overall health. Lunch is a great meal to experiment with.
Our 6 Favorite

21 Day Fix Lunch Ideas
If you're just starting the 21 Day Fix or have been on it for a little while already, consider some of these ideas to really level up your lunches.
Mason Jar Salads
Mason jar salads are a great way to make a typical salad more fun and easy to take with you to school or work. You can either get a large mason jar and put in all of the ingredients or just put the lettuce into the jar and take along your toppings in your 21 Day containers.
For a really beautiful and easy salad, layer everything. Put the appropriate amount of dressing on the bottom, followed by thicker vegetables that won't soak up the dressing. On top you will put your lettuce so it is protected from the dressing and won't become wilted.
As a tip, if you use a large enough jar you can simply shake it up to coat the salad in the dressing. Either it right from the jar or pour it into a larger bowl.
If you need some ideas for 21 Day Fix-friendly jar salads, check these out:
Lettuce Wraps
Lettuce wrapsare a great way to reduce carbs and get more veggies into your diet. They are easy to make and the ingredients you can put in them are only limited to your imagination, making them perfect for the 21 Day Fix.
The most common meat protein for a lettuce wrap on this diet is lean ground turkey. Ground turkey has a reputation for being bland compared to ground beef but this recipe will have your mouth watering.
Turkey Taco Lettuce Wrap ( 1 green, 1 red and ½ blue)
Homemade Taco Seasoning
¾ cup seasoned & browned ground turkey
A large leaf of crisp romaine lettuce
½ cup of halved or diced tomatoes
2 tablespoon shredded cheddar cheese
It's a good idea to buy a pound or a couple pounds of ground turkey so you can prepare your meals ahead of time. Brown it with a little olive oil, some diced onions and minced garlic or garlic powder. Either season it all or just leave it plain to season it before eating.
Focus on Vegetarian Lunches
Some people just aren't fans of vegetables and it can be tricky for them to get enough into their diet. These 21 Day Fix lunch ideas are perfect for helping diehard carnivores eat more vegetables, but it can still be tempting to want to make meat-heavy dishes.
A great way of improving your overall health is to make a certain number of lunches through the week purely vegetarian. This might seem daunting at first but it's an excellent way of developing better eating habits after the 21 days is over. With all things considered, it isn't too much of a hassle to at least focus solely on vegetables for one meal a day.
Don't forget that a vegetarian lunch doesn't have to be a salad. Remember, variety is important, so don't just limit yourself to staples. Switch out your typical veggie meal for something fun like this Italian Bean Burger.
If you are already vegetarian or vegan and are apprehensive about meat-free food options, don't worry! This diet is very vegan-friendly!
Plan Ahead with Leftovers
One dieting hack a busy person can do to greatly improve their chances of completing the full 21 Day Fix is to try meal planning ahead by using leftovers. Making food ahead of time is a great idea and simplifies the whole process. You will also be less likely to deviate from the diet. After all, if the meal is already cooked or just needs to be put together, you really don't have an excuse to eat something else.
The example above about the ground turkey is an example. If you already have to brown the turkey, you might as well buy enough for a couple of meals so all you need to do is put your meal together. You can do the same with chicken and other proteins. Purposely making enough for leftovers is going to save you a lot of time.
Saving leftovers veggies works well but skip saving leftover salad or anything that has a dressing that will make it soggy or wilted.
Get Out Your Crock Pot
Another time-saving tip for the 21 Day Fix is to use a crock pot or instant pot. Usually a crock pot is saved for dinner recipes but it can work fine for certain lunch recipes. Just turn it on first thing in the morning if you are an early riser or turn it on before bed, then you can just pack up your lunch portion in the morning before work.
Crock pots make meal prep insanely easy and there are actually quite a few 21 Day Fix-specific recipes out there, like these. Don't forget that you don't have to completely abandon your old favorite recipes. Just use the containers to ensure you are eating the right size portions and take a peek at your 21 Day Fix approved foods list to make sure you're on the right track.
A crock pot also makes it easy to prepare meals ahead of time. If you really like a particular recipe make a larger batch and either refrigerate or freeze it for future lunches.
Frequently Asked Questions about

21 Day Fix Lunch Ideas
How much weight can I lose with the 21 Day Fix?
If you follow the 21 Day Fix diet plan, you are likely to lose around 7 kg (15 pounds) over the three weeks that you thoroughly follow the guidelines for breakfast, lunch and dinner.
What are the free foods and drinks on the 21 Day Fix diet?
The term "free" while following this diet means that these are foods that have a low calorie intake and that you can eat them in moderate amounts. Such foods are lime juice, lemon juice, watermelon, ginger, red peppers, green onion, herbs, garlic and of course, water.
What if I can't finish all 21 containers?
If you feel full, don't overeat, and skip some meals. However, don't skip the green containers as they include the highest nutrient-to-calorie ratio that will give you the proper energy to function during the day.
Experiment with Foreign Cuisine
Similarly to switching up lunches for vegetarian meals, another way to expand your tastes and experiment with foreign cuisine. It is useful for expanding the variety of foods you eat, allows you to experiment and get creative, and it can even be educational if a particularly intriguing dish inspires you to learn more about another culture. Learning to make your favorite takeout is a good skill to have as well.
Here are some tasty recipes to try:
21 Day Fix Lunch Ideas – Final Thoughts
The 21 Day Fix diet plan has proven to be an excellent jumpstart for those who want to improve their health and the diet itself includes healthy fats and gluten free meal prep ideas for breakfast, lunch and dinner and include ingredients such as bell chicken breast, pepper, yogurt, red peppers, and rice, potato and shrimp, and desserts that include nut butter cookies, lime juice cookies, oatmeal etc. that you can bake and take with you on the go.
Diet is a major part of a lifestyle change and since this program focuses on whole foods, it is going to help you develop healthier eating habits. Remember to keep variety in your diet and try out some of these lunch ideas.
Recommended Reads: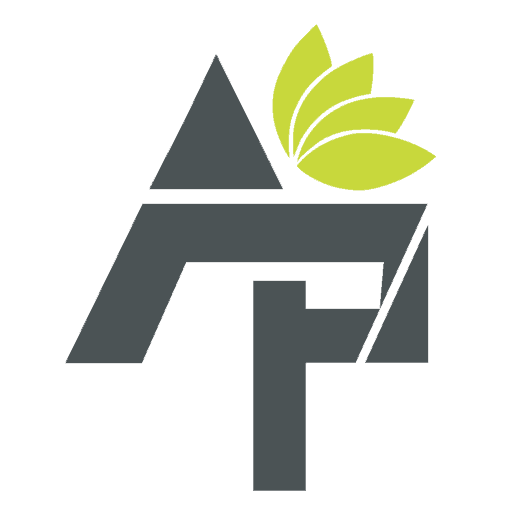 Alt Protein Team is a team of professionals and enthusiasts committed to bringing you the most up-to-date information on alternative protein, health and wellness, workouts, and all things health-related. We've reviewed a lot of products and services so you don't have to guess when you spend your hard-earned money on them. Whether you want to shed some pounds, build lean muscle or bulk, we can help you figure out what you need to do and what you need to have to achieve your goals.