When it comes down to a choice between Texas SuperFood vs Juice Plus, you'll want to look at ingredients, pricing, how to take it, how much you'll need to take, and see how (and how much) they're actually likely to improve your health.
There are lots of fruit and vegetable supplements on the market, so how do you know if Juice Plus or Texas SuperFood is worth the money and the one for you? We'll look at a list of pros and cons–as well as ingredients and intended purposes–for each one (and alternatives) and find out which one is the best product for your needs.
Main Differences Between Texas Superfood vs Juice Plus
So what are some of the major differences between Texas Superfood vs Juice Plus?
Texas Superfood comes in capsule and powder form, whereas Juice Plus comes in capsule or chewable form.
Texas Superfood gives you the option of making a one-time purchase or saving by subscribing, whereas Juice Plus only has the recurring order option.
Texas Superfood allows you to shop for individuals, couples, or families, whereas Juice Plus lets you select how many children and adults you're buying for.
Texas Superfood products have 55 ingredients, whereas Juice Plus has 32 when you take all three blends.
Texas Superfood has two products in their lineup, capsules, and powder, whereas Juice Plus has several more that are complementary to their capsules and chewables.
Texas Superfood products are recommended for ages 12 and up, whereas Juice Plus can be given (in smaller doses) as early as age six.
Texas Superfood has probiotics and digestive enzymes, whereas Juice Plus does not.
Features of Texas SuperFood
Texas SuperFood is one of the brands that pop up in conversations about superfood powders quite often. It has all the nutrients you'd expect from a powder or capsule like this, as well as digestive enzymes and probiotics. Here are some of the main features you can expect:
30-day guarantee
Free shipping
Available in capsule or powder form
Option to subscribe to save money
Option to buy enough for one or two people, or even for the whole family
It has a mix of 55 fruits, vegetables, algae, enzymes, grasses, and herbs
No soy, gluten, dairy, sugar, nuts, or GMOs
Meant to be taken with food one to three times per day
Even children 12 years and up can take it
Pros
Why would you want to take Texas SuperFood capsules or powders? Here are a few pros:
Designed to help with energy and mental focus
Boosts your nutrition
Helps you sleep
Even if you take two capsules with breakfast, lunch, and dinner, a bottle will still last you 30 days.
More expensive than some other options
The ingredients are a mix of vitamins, minerals, antioxidants, and even some anti-inflammatories. You can see a list of ingredients' benefits here.
Convenient to take on the go (in capsule form)
The 30-day guarantee gives you the freedom to try it out without the risk of wasting money.
Powder is sweetened with monk fruit
Comes in capsule form, so if you're not usually a fan of green powders, this may be the perfect option
Cons
It's not the perfect supplement for everyone, of course. Texas SuperFood has some downfalls:
If you take the max amount recommended as an adult, you'll be taking six capsules per day (you can take more than that if you choose to).
More expensive than most multivitamins
Powder isn't convenient if you're on the go.
Features of Juice Plus
Juice Plus has a few different products, but for the sake of this review, we'll just consider the Juice Plus capsules and chewables. The other products aren't comparable to anything that's currently within the Texas SuperFood line.
Designed to support overall wellness
No ingredients that should cause you to second-guess them (like GMOs, artificial sweeteners, added sugar, gluten, etc.)
Simple list of ingredients
Comes in bundles of two or three bottles (fruits and veggies or fruits, vegetables, and berries), or you can purchase the berry blend on its own
Available in capsules or chewables
Can be given to children six years old and up
Pros
So what are some of the perks of the Juice Plus line?
Wider range of products
Designed to support cardiovascular health
May improve the function of the immune system
Meant to be good for lung function
May help support healthy skin and gums
Chewables are made without high-fructose corn syrup and make a nutritious option for children
Plant-based and gluten-free
No GMOs
Cons
Nothing is perfect. Here are some of the negatives:
You don't get all the ingredients in one capsule. For the full set, you'll need the fruit, berry, and vegetable blends. That's a lot of bottles to juggle.
This option can be expensive, especially if you want all blends.
Some crossover in a few ingredients from one blend to the next, so you'll be doubling up on some of them instead of getting a wider variety
Recurring orders can be annoying and lead to unexpected charges.
Comparison Chart
Let's look at Texas Superfood and Juice Plus side by side:
Texas Superfood
Juice Plus
Price
$54.95 for one bottle or bag, $50.55 if you're purchasing two, $46.71 per bottle or bag if you purchase for the family; $5.00 off and free shipping if you subscribe
Capsules: $75.00 per month for fruit, vegetable, and berry blends; $50.00 for fruit and vegetable; $25.00 for berry only

Chewables: $76.50 for all blends per month, $51.00/month for fruits and vegetables, or $25.50/month for berry only

Where to get it
TexasSuperFood.com
JuicePlus.com or their partners
How to take it
2 capsules one to three times per day for adults, 1 for children 12 and up; one rounded teaspoon for adults per day, ½ rounded teaspoon for kids 12 and up
2 capsules of each blend you choose with a meal and water, so you'll be taking two to six capsules per day
Ingredients
Acai berry, acerola cherry, alfalfa, aloe vera, annatto seed, apple, artichoke, asparagus, barley grass, beet, bell pepper, black seed, black walnut, blueberry, broccoli, broccoli sprouts, Brussels sprouts, cabbage, carrot, cauliflower, celery leaf, chicory root, chlorella, cranberry, cucumber, dandelion leaf, elderberry, fenugreek, garlic, ginger, goji berry, grapeseed, green bean, green tea, hawthorne berry, holy basil, kale, lemon, lucuma, maca, mango, monk fruit, noni, onion, orange, parsley, passion fruit, pea protein, pear, pomegranate, prune, pumpkin seeds, rhubarb, rose hip, senna leaf, spinach, spirulina, strawberry, sweet potato, tomato, turmeric, wheatgrass, white mulberry
Fruit: Apple, peach, cranberry, orange, mango, lemon peel, acerola cherry, pineapple, prune, date, and beet; Vegetable: Broccoli, parsley, tomato, carrot, garlic, beet, spinach, cabbage, lemon peel, rice bran, kale; Berry: Raspberry, bilberry, blueberry, cranberry, pomegranate, concord grape, black currant, blackberry, elderberry, artichoke, cocoa
Benefits
Good way to boost your daily nutrition, may increase energy and focus, may improve sleep, variety of ingredients covers a lot of nutritional bases
You can choose which blend is best for you instead of taking all of the ingredients
Drawbacks
Price, have to order it vs. just picking it up while you're out shopping
Expensive, you'll be taking a lot of capsules per day if you choose all three blends, orders are recurring and don't seem to have a one-time purchase option
What's available
Capsules and powder
Capsules, chewables, omega blend (fish oil alternative), nutrition shakes, bars
Alternatives to Consider
If the Texas Superfood vs Juice Plus debate yields no obvious winner for you (or you just aren't thrilled with the idea of either), here are some other options that are worth a look:
Organifi
Organifi is definitely expensive, but they have a wonderful money-back guarantee.
Pros
Quality ingredients
Individual packets are available if you need to take yours on the go
Tastes great
Discount codes and coupons are available
Cons
Expensive
Needs to be ordered online
Not an all-in-one product (Green, Red, and Gold are sold separately or in bundles)
Only available in powder form
Amazing Grass
Amazing Grass is one of the similar options that you can get at Target, Amazon, health food stores, and more. You won't have to place a special order or lock yourself into a subscription.
Pros
You can get it almost anywhere supplements are sold
Relatively inexpensive
Comes in different flavors, but contains roughly the same ingredients regardless of which one you choose
Lots of ingredients
Cons
Can be gritty
Taste isn't the best (but it's not "bad")
Balance of Nature
Balance of Nature comes in two bottles, Fruits and Veggies, that are sold as a set. You can order them just one time or set up a subscription and save $20.00.
Pros
Capsules can be broken and emptied onto different foods, and both powders have a pleasant taste.
No artificial ingredients, GMOs, gluten, sugar, or fillers
If you need additional fiber in your diet, you can buy a package with Veggies, Fruits, and a Fiber & Spice blend
Cons
Not as many ingredients as some people may prefer (could be a plus for those with allergies)
Expensive
Have to order online
Has to be taken three times per day
Athletic Greens
Athletic Greens' claims include better energy, mental clarity, digestion, liver function, hormone function, immune system function, and supporting blood sugar that's within a normal range.
Pros
Extremely wide range of ingredients
Subscription is available, but not necessary
Only needs to be taken once per day (though it can be taken twice if desired)
Meant to give you energy, support healthy blood sugar levels, maintain a healthy metabolism, assist in detoxing the body, and support the immune system
Probiotics and digestive enzymes
Cons
Sweetened with stevia, which some people may find unappealing
Expensive
Detoxing the body may not really be necessary
Garden of Life
Garden of Life products span a wide range of wellness areas, and they're easy to get your hands on compared to some other options.
Pros
Can be purchased in vitamin shops, health food stores, online, and in some big box stores
Wide variety of ingredients
Comes in more than one size tub
Relatively affordable
Includes probiotics
Cons
Sweetened with stevia, which may be off-putting for some people
Powder may be grittier than other options when stirred into water
Some reviewers report an unpleasant taste
FAQs
You probably have quite a few Texas Superfood vs Juice Plus questions on your mind. Let's take a look at some of the main questions you may have.
Question: Is Texas Superfood legitimate?
Answer: It's a fine, nutrient-dense choice with excellent ingredients and you may notice improvements in how you feel when you take it.
Question: Is Texas Superfood as good as Balance of Nature?
Answer: Balance of Nature costs more and has fewer ingredients, and it only comes in capsule form (though you can break those open and sprinkle them on food). With Texas Superfood, you get more variety of ingredients (including algae, probiotics, and digestive enzymes).
It comes down to personal preference, whether you have any allergies, and how you prefer to consume the products, but I feel that Texas Superfood is the better choice.
Question: Do doctors recommend Juice Plus?
Answer: Some do. It will depend on the doctor, your health, your current medications, the doctor's stance on supplements, and their knowledge of the products.
Question: Is Juice Plus a hoax?
Answer: Hoax may be a bit of a strong word, but Juice Plus isn't necessary for a healthy lifestyle. Will you see health benefits from it? Possibly. It will increase your vitamin and mineral intake—and that's not a bad thing–but you could do the same thing by making changes to your diet and/or taking a multivitamin.
Question: Will Juice Plus help me lose weight?
Answer: It probably won't hurt, but chances of losing weight just because you added the fruit, vegetables, or berries capsule or chewable product to your diet are slim. However, the Juice Plus+ Complete product (not covered in this comparison) is a meal replacement that could contribute to weight loss.
Question: How much does Juice Plus cost a month?
Answer: It will depend. You could spend up to around $80.00 per month if you want all three blends.
Question: Do fruit and veggie pills work?
Answer: They can. You'll get nutritious ingredients and may boost your overall health, energy, and mental clarity when you take them. However, you may be able to get the same effects from a quality (less expensive) multivitamin, so they're not necessary for good health.
Question: Are fruit and vegetable supplements good for you?
Answer: Yes, sometimes there is value in a fruit and vegetable supplement, especially if your diet isn't already especially nutritious. They're good as a supplement but can't take the place of real, nutritious foods.
Question: What are the side effects of Juice Plus?
Answer: There are plenty of benefits, but if you're worried about negative effects, the ones you may experience include gastrointestinal distress and a rash. Juice Plus could potentially interfere with certain medications (for example, it's not recommended for people who are in cancer treatment), so it's wise to speak with your doctor first.
Texas Superfood vs Juice Plus: Which Should You Buy?
Between Texas Superfood and Juice Plus, I recommend Texas Superfood. It's a more streamlined product, costs less, and you won't need to juggle three bottles.
You won't feel obligated to have a subscription, but the option is there if you want it. If you want to share with a child under 12, however, you'll want to go with Juice Plus because Texas Superfood is recommended for ages 12 and up.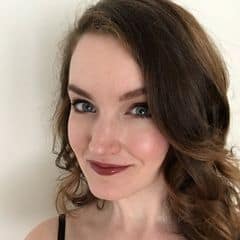 Crystal Schwanke has been on a fitness and health and wellness journey for more than a decade. She used to do wellness-related ghostwriting work and content writing for several well-known websites.
During this time, she tried all the protein powders, meal replacement shakes and mixes, and workout programs. Crystal's favorite way of eating is Paleo(ish) and even when she isn't writing about health and wellness and fitness, she often spends her time researching for the sake of learning. Her goal is to better equip herself so she can build a framework that will allow her to handle anything life throws at her.