Keto diets have been rising in popularity for some time, but they also happen to be notoriously hard for some to follow–which is where companies like Perfect Keto and Pruvit Keto OS come in. Supplements and other products for helping achieve or maintain a diet are especially appealing for keto, because in many ways, following a keto diet is an unique challenge those accustomed to Western diets may at first be a little intimidated by.
What once was dismissed as a side fad is now entering mainstream diet and fitness culture. Last year, CNN Business reported just how popular ketogenic diets had become for weight loss, maintenance, and overall health goals. In 2018, the ketogenic diet was among the most popular based upon Google analytics of searches, though coming in a bit behind some other trends, including Whole 30, Paleo, and intermittent fasting.
Still, interest in ketogenic diets and products like Perfect Keto and Pruvit Keto OS was evident in Instagram posts of every Keto dieter sharing their health journeys and a continued influx of new products and supplements for keto coming on the market.
In fact, signs point to the possibility that the number of products available on the market doesn't meet current consumer demands. Euromonitor estimated that in the past five years the industry for meal replacements grew by an estimated twelve percent, while drink supplements grew over twenty percent.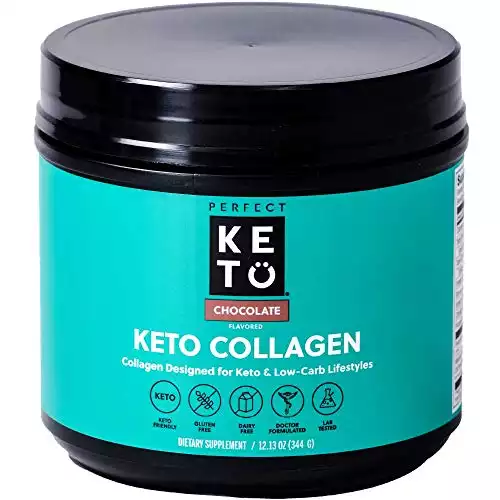 Perfect Keto Collagen Peptides Protein Powder | Amazon
Practical Powder: Dissolves easily into any drink, hot or cold. Mix into water, coffee, shakes, smoothies, yogurt, or oatmeal for a chocolate flavor that kicks your sweet tooth, but not your diet.
Buy at Amazon.com
We earn a commission if you click this link and make a purchase at no additional cost to you.
04/30/2023 11:00 pm GMT
The main differences between Perfect Keto vs Pruvit Keto OS are:
Perfect Keto offers lots of different products for weight loss including bundles, whereas Pruvit Keto OS has tighter selections when it comes to their supplements.
Perfect Keto has also products for mental care and overall wellness among their weight loss supplements, whereas Pruvit Keto OS only offers weight loss supplements.
Perfect Keto sells powders, capsules, and liquid, whereas Pruvit Keto OS only offers powdered supplements.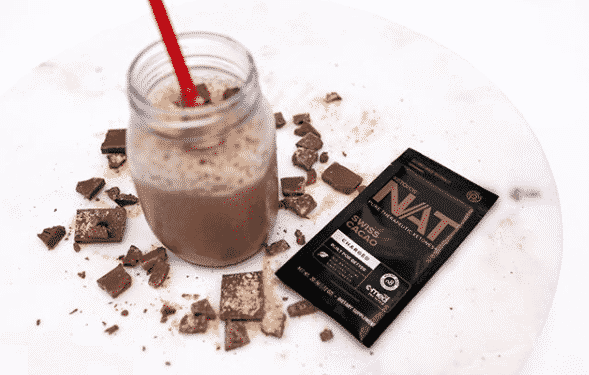 While keto products are not limited to supplements, that data does go hand and hand with that the weight loss industry in the United States is now worth more than ever, at an estimated value of seventy-two billion dollars (although, as an interesting aside, there are slightly fewer people dieting).
Among the most popular diets mentioned? Keto. The founder of Dang Foods, Vincent Kitirattragarn echoed that sentiment: while his company began as an outlet for healthy snacks, it is only recently he added keto products, nothing that stats point to a larger demand than products provided.
But as more and more keto supplements and other products hit the market, it can be tricky to decide which one's are the best options. In this article, we'll be doing a direct comparison between Perfect Keto vs Pruvit Keto OS to see which company is more worth your investment.
What is The Keto Diet?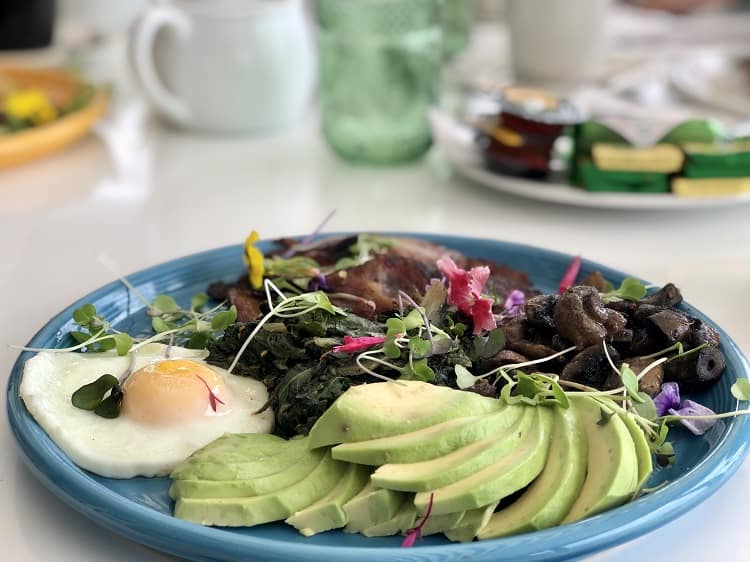 Chances are you've heard of the keto diet, and while we won't go into lengthy detail, it is important that everyone is aware of what a diet is before embarking on it. The keto diet most gained popularity through Atkins-though Atkins itself is not technically keto. Keto, like Atkins, is a low carb diet, with an emphasis on healthy fas and proteins.
Of course, there are many different types of low carbohydrate diets or diets that incorporate some form of carbohydrate reduction. In the South Beach Diet, for instance, the initial phase cause for a great restriction of carbohydrates of all kinds, but slowly phases healthy carbs back in for subsequent phases.
Keto is a bit different in that it takes low carbohydrate a bit further. The guidelines for most keto diets include:
Consuming less than thirty grams of net carbs a day (net carbs are the total grams of carbohydrates, minus grams of fiber). Some less strict plans call for fifty or under, but true keto typically aims for twenty.
Emphasis on protein, such as meat, seafood, eggs, and cheese
Emphasis on healthy fat, such as olive oil, avocado
Emphasis on low-carb vegetables, and reduction or elimination of starchy vegetables and fruits
Elimination of processed food added sugars, and white carbs
Percentage-wise, the average keto diet is 70-80% fat from total daily calories, 5-10% carbohydrate, and 10-20% protein.
How Does the Keto Diet Work?
The general philosophy underlying the keto diet is to try to send the body into a state of ketosis. Ketosis occurs naturally if a body doesn't have adequate carbohydrates, which are normally the first source of energy. Without adequate carbohydrates, the body starts with fat loss and produces what are called real ketones.
Real ketones are produced by your liver and direct greater fat burning. Some claim that the keto diet is one of the best ways to lose weight and feel better overall.
Is the keto diet effective? And is it safe?
There's a lot of misinformation about the keto diet. Some believe it to be a panacea, for everything from weight loss to improving energy levels, while others claim it is both dangerous and ineffective.
The keto diet was originally introduced by Dr. Gianfranco Cappello, Associate Professor of Surgery at the Sapienza University in Rome, Italy. During that time, he conducted a trial of a few thousand patients, most whom saw beneficial results and little side effects. Places including the Cleveland Clinic have adopted the keto diet to treat patients with epilepsy and seem some success.
The Keto Diet Has Been Associated With the Following:
Improved metabolic changes with short term use. That includes:
Better blood pressure levels
Improved insulin resistance
Healthier cholesterol and triglyceride levels
Decreased levels of ghrelin, which stimulates hunger
Increased metabolism (calories burned per day)
Support of leaner body mass
However, studies to date have not made significant conclusions as to the overall impact of following a keto diet long-term. Until then, it is unclear whether it is beneficial or safe beyond a short-term weight loss plan. There are some drawbacks to the diet, regardless of long-term implications, which include:
It can be hard to follow
It can be rather inflexible
The initial period of going into nutritional ketosis can be uncomfortable. Some may experience symptoms such as bad breath, fatigue, and mild digestive issues.
Is There Anyone That Should Never Embark on a Keto Diet?
Can someone with diabetes go on keto?  The biggest warning is for anyone with Type I Diabetes. Ketosis can be dangerous for diabetics because blood sugar levels drop and individuals with hereditary diabetes. Those with Type 1 Diabetes do not produce enough insulin as it is, which can be dangerous.
On the other hand, there's evidence that Type 2 Diabetes patients may actually benefit from a keto diet, at least short term. Type 2 Diabetes is normally linked to issues with insulin resistance, a condition research shows that keto may help improve.
Why would I want any keto products or supplements like Perfect Keto or Pruvit Keto OS?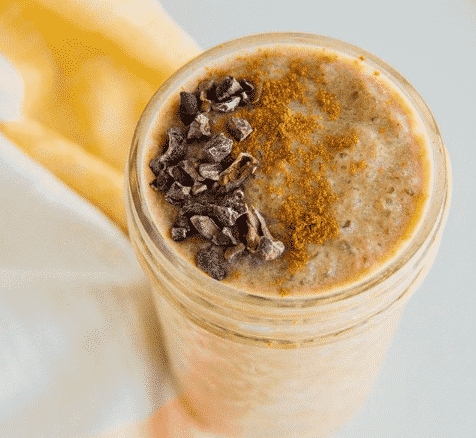 There's a reason why products and supplements for keto are becoming more readily available.  For one, keto is hard to follow, and products or supplements can keep you on track. For another, getting to a state of ketosis and maintaining it is even more challenging for some.
One of the biggest downsides is that many people following a keto diet have trouble staying on it, which is where companies like Perfect Keto and Pruvit Keto OS may be appealing, at least to some.
What Exactly is Perfect Keto or Pruvit Keto OS? 
Perfect Keto and Pruvit Keto OS are both information hubs, so to specific, and companies selling keto-related products and systems. While the two are very different in terms of specific products and services offered, what they do have in common is selling products meant to maintain or jumpstart your diet.
These two companies do not work the way other dieting systems, like Nutrisystem does (which offers full meal systems). Rather, Perfect Keto and Pruvit Keto Os carry products meant to supplement your keto diet.
Now let's take a look at Perfect Keto vs Pruvit Keto OS. In our comparison, we'll be looking at prices, products offered, and overall value to determine which one is most worth it.
What Type of Products Do They Offer?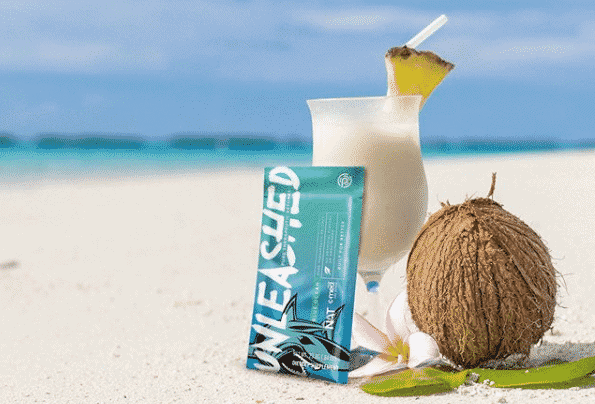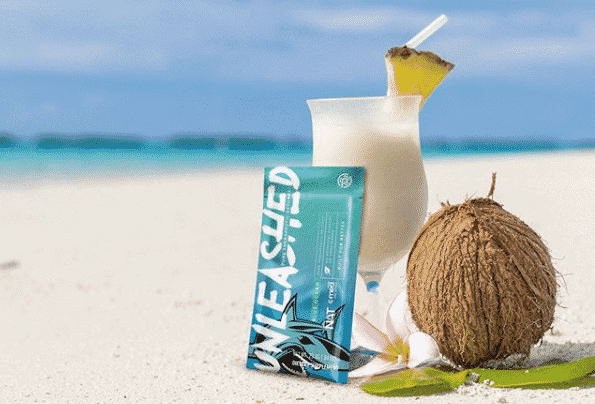 Which company offers more variety? While both companies are obviously focused on a keto lifestyle, they do differ quite a bit when it comes to the actual products they're selling. We'll get into the specific products and what they do later. Right now we are just focusing on variety.
Perfect Keto offers products in four different categories: Keto Essentials; Keto Snacks and Nutrition; Energy and Performance; and Bundles.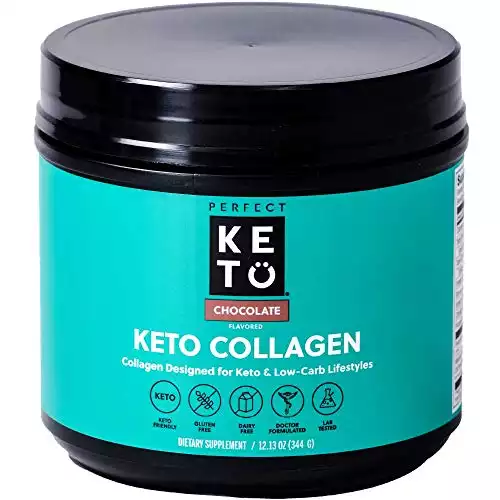 Perfect Keto Collagen Peptides Protein Powder | Amazon
Practical Powder: Dissolves easily into any drink, hot or cold. Mix into water, coffee, shakes, smoothies, yogurt, or oatmeal for a chocolate flavor that kicks your sweet tooth, but not your diet.
Buy at Amazon.com
We earn a commission if you click this link and make a purchase at no additional cost to you.
04/30/2023 11:00 pm GMT
Snacks and Nutrition include collagen bars, nut butter, instant coffee, and snack bundles.
Energy and Performance products include Ketone supplement mixes and whey protein powders; sports drink mixes; electrolyte tablets; MCT oil powder; and overlap, with instant coffee.
Keto Essentials do not offer any different products. Essentially this category includes what are considered the 'most important' products. Products under this category include collagen, oil powder, bars, electrolytes, and base mix.
Bundles are exactly as they sound. You can purchase several options in one bundle to save some money.
Pruvit Keto OS has three categories under which you can browse products: Keto/OS Nat; Keto/Reboot Kits; and Special Offers.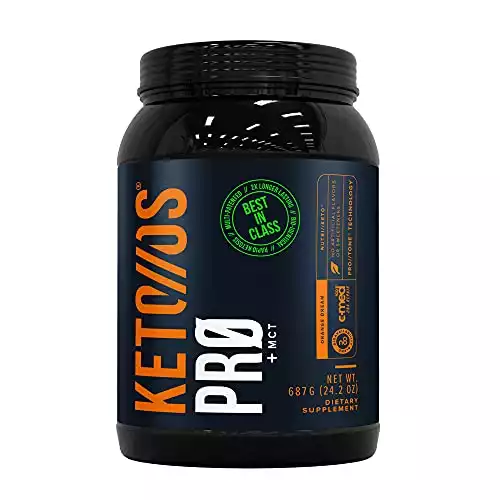 Keto/OS Nat is a single product, which is described as 'bioavailable keto salts' which come in multiple flavors and single-serve packets.
Keto/ Reboot Kits are not currently available as of the writing of this article but are available periodically. In a kit, in addition to Keto/OS Nat packets, you'll also get broth packets, Single/OS tablets (which claim to repair your DNA); Keto OS-Pro (protein shake), and single-serve MITO/PLEX (vitamin single-serve pack).
Special Offers include any current offerings and are subject to change. As of now, Keto/OS Unleashed and Nat packets in certain flavors, as well as Keto/OS Dream mix,  are available.
Verdict: Perfect Keto has more variety overall, while Pruvit Keto OS digs a little deeper into vitamins. Perfect Keto has a wide range of products to support your lifestyle, including snack bars, shakes to support workouts, other practical options including nut butter, and some supplements related to overall health, including collagen, and comprehensive base mixes. Pruvit Keto does not offer much in terms of any snacks, though the Dream Mix is meant to be used as a protein shake for workouts. Most of the products are supplements, but a drawback is that they are not all available and may rotate on what is available.
How Expensive Are the Products?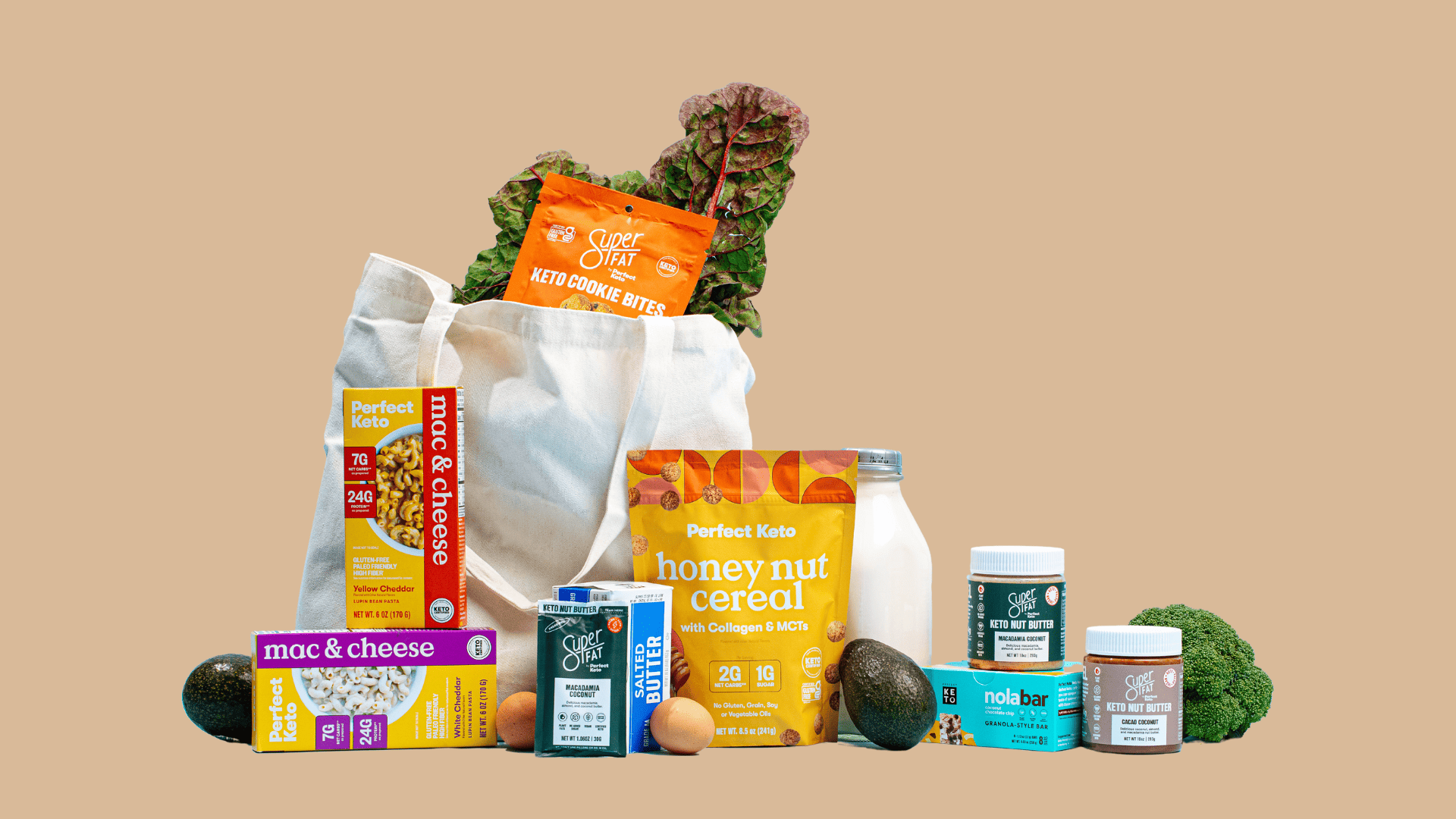 Of course, when comparing the cost of Pruvit Keto OS vs Perfect Keto, it's ideal to compare like products side by side. To the extent we can, we will do that but also look at average costs across the product lines. There are ways to save as well, but for now, let's cover base prices.
Perfect Keto has one product that is most in common with Pruvit Keto OS. Arguably, the Base Mix is most similar to Keto/OS Nat. This mix comes in tubs and currently cost justs under fifty-seven dollars for twenty servings.
Prices for other products are still fairly expensive, with packs of a dozen snack bars currently priced at forty dollars, nut butter at thirty-six dollars, instant coffee at around fourteen dollars for five servings, and MCT powder priced at thirty-six dollars. You'll spend an average of forty or so dollars per product, at a regular price.
Pruvit Keto OS has one main product that is most readily available and comparable with Perfect Keto Base Mix–Keto OS/Nat is one hundred and thirty dollars per twenty servings, making it far more expensive.
Prices for other products are also still fairly expensive, though since many of them are not available alone and must be bought as a kit or on special offer, a direct comparison is not exactly fair. Kits aside, products average well over one hundred dollars, though keep in mind Perfect Keto's average is lower in part because they offer inherently less expensive, more everyday items such as coffee, nut butter, and snack bars.
Verdict: Perfect Keto is more affordable at regular prices. To be sure, there are no directly identical products between Perfect Keto vs Pruvit Keto OS, and when we look more into product details, we may be able to make a case for overall quality. It's more important, too, to factor in that Perfect Keto simply sells products that make sense as less expensive, including snack bars and nut butter, which brings the average down.
Are there any ways to save money?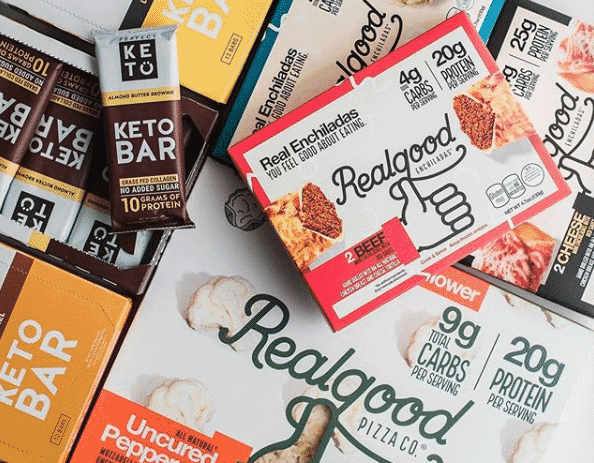 Both Perfect Keto and Pruvit Keto OS do offer ways to save some money.
Pruvit Keto OS does so by allowing you to purchase Reboot Kits, which contain a variety of products in one bundle, though serving sizes are small and these kits are not always available. In addition, there is a Special section, though it is unclear if there are actually discounts being offered, or if this is more or less a featured products section.
Perfect Keto offers three ways to save, through bundles, deals, and subscriptions.
Bundles are exactly what they sound like and allow you to purchase a variety of products together at a reduced price
Deals are current sales. Not only is there a featured deal of the week, but there are also a variety of products on sale at any given time.
Subscriptions allow you to save around twelve to fifteen percent on most products. Subscriptions offer delivery thirty, forty five or sixty days for most products.
Perfect Keto offers more ways to save. Perfect Keto also beats Pruvit Keto OS in terms of a wide range of ways to save and makes their products even more affordable than Pruvit Keto OS.
How Does Perfect Keto vs Pruvit Keto OS Compare in Terms of Policies?
Looking at both shipping policies and refunds are always important when ordering products online.
Perfect Keto offers free shipping within the United States, as well as a full refund for up to thirty days.
Pruvit Keto OS does not appear to offer free shipping and handling but does offer refunds within thirty days.
What About Variety in Flavors?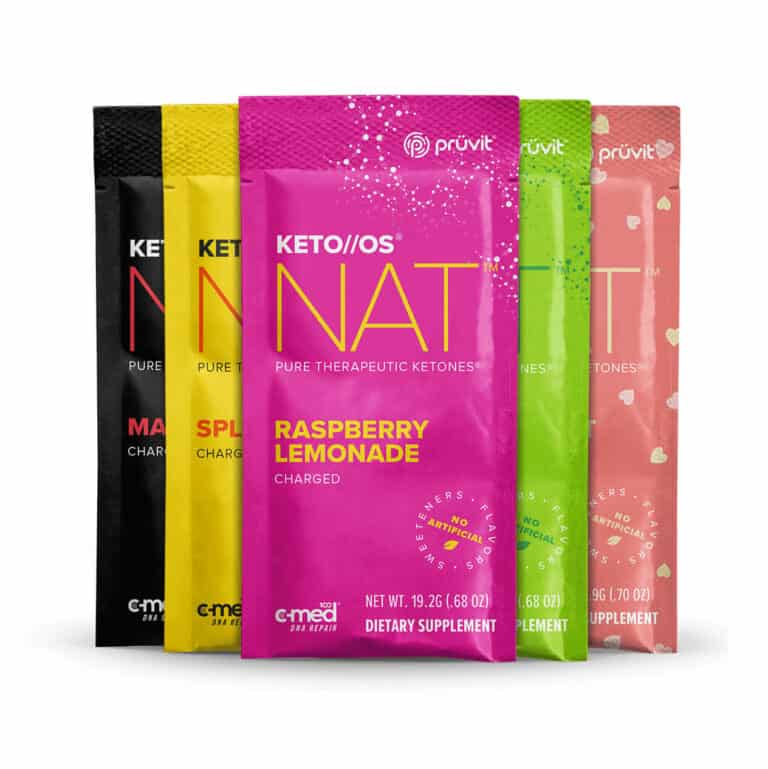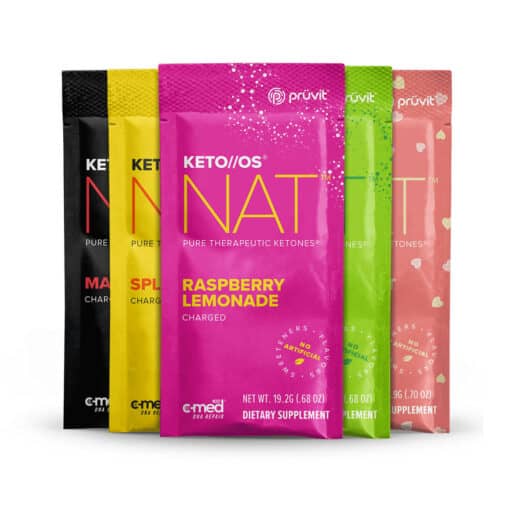 When it comes to different flavors, Perfect Keto will right away have more options, in part because it has more products overall. That said, taking a look at some basic shakes and protein shakes:
Perfect Keto offers its base shake in six options: chocolate, vanilla, peach, coffee, salted caramel, and unflavored.
Pruvit Keto OS offers its basic mix in eight flavors: mint chip cream, tru passion, swiss cocoa, Maui punch, lime time, splash, heart tart, and raspberry ketone limeade.
Verdict: Perfect Keto may have more flavors overall, but there's more variety for the base shake with Pruvit Keto OS. Not only does Pruvit Keto OS offer more flavors for the base shake, but there are more innovative flavors that shy away from classics, which could be a negative or positive aspect.
How Useful Are the Products?
Above all, however, we do want to look at how useful the products are overall. Let's look at the claims and if anything backs them up. Perfect Keto's Base is said to boost ketone levels or get you back into ketosis. The main active ingredient is BHB ketones or Beta-hydroxybutyrate. So what is BHB? BHB is actually a naturally occurring substance, and a type of ketone body that increases due to calorie restriction, fasting, exercise, and, of course, a keto diet.
There are two ways that you can produce these ketones: either through directly dieting,  or supplements. Supplements tend to come in one of three forms: ketone salts, MCT oils, and Esters. 
Ketone Salts contain ions, most commonly sodium and or potassium. While ion salts, in the correct combinations, can help you achieve ketosis, it's not the best approach is you use them alone. That's because it's easy to consume too much sodium in order to achieve the correct balance. They are an option to retain proper electrolytes. While on a keto diet, you lose electrolytes through urine.
Ketone Esters normally come in the form of drink mixes are normally are BHB or AcAc bonds. Some of these have been linked to a number of health benefits, including improved cognitive functioning, increased endurance for athletics, healthier blood sugar levels, and reduced hunger. These are generally seen as safe, but as with most keto products, have not been officially approved for long-term use.
MCT Oils, or medium-chain triglycerides, actually are known to raise BHB in modest amounts, but without actually containing BHB. Instead, these fat molecules transition into BHB in the body. For this reason, they take longer to work, and, because they are oils, contain fats and calories that you may not otherwise consume. Of the three options, these oils are probably the least practical.
Side effects of all these products include the same side effects you'd experience following a keto diet, but are most common with salts. Salts may be a nice addition, especially for athletes, but overall, Esters are the best option.
When It Comes to Perfect Keto vs Pruvit Keto OS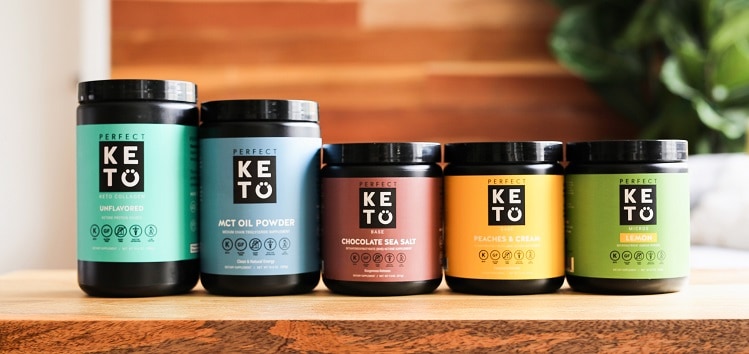 Perfect Keto offers a BHB based drink, which looks to have a combination of magnesium, sodium, calcium, potassium and BHB compounds. You can also purchase MCT Oil Powder, electrolytes, and protein mixes which also include BHB blends, as well as caffeine, amino acids (meant to support muscles), medium-chain triglycerides (linked to increased exercise performance, body fat reduction, and lean muscle growth) and vitamins and minerals.
Pruvit Keto OS has a main product, Keto Nat OS. This consists of high levels of Vitamin B's, as well as the active blend. The blend is made of BHB, L-Taurine (an amino acid which has been used to treat heart disease and liver disease but is not proven effective for athletic performance or high blood pressure), l-Leucine (studies have linked it to positive glucose levels), and Inner Bark of Uncaria Tomentosa. The bark is associated with herbal remedies, and has been used for anti-inflammatory reasons but with no clinical research to back it up, and some people have had allergic reactions.
Bottom Line: Perfect Keto has more proven products.
If we are looking at the baseline products, both Perfect Keto and Pruvit Keto OS offer some form of BHB blends, which have scientific backing for keto diets and are generally considered safe for short term use. The range of products also offers boosts for athletic performance, electrolyte balance, and more. But Perfect Keto has mostly proven ingredients, while Pruvit Keto OS' Nat Blend contains ingredients that do not have clinical backing.
FAQs
Question: Why would I take Keto OS?
Answer: In order to reach your maximum potential during the day, and feel more energetic, you should take Keto OS which is an energy booster and supplement made of exogenous ketone levels, specifically created for those who can't follow a strict low carb diet.
Question: Is Keto OS dairy and gluten-free?
Answer: Yes, the Keto OS is gluten-free and dairy-free, and meets all the criteria for being a keto supplement that boosts energy and mental health.
Question: How much weight can I lose following the Keto diet and using Pruvit Keto?
Answer: If you are following a Ketogenic diet and also drinking Pruvit Keto as a meal replacement, you can lose anywhere from 2 pounds to 6 pounds which is a healthy way to lose weight without the yo-yo effect.
Question: Will I get a toned body if I follow the Keto diet and drink supplements?
Answer: No. In order to get a toned body, you need to follow a strict diet, like the Keto diet, but also workout frequently. There are some excellent online programs that offer training in the comfort of your home, if gym is not an option for you.
What Do Customers Have to Say?
Finally, let's take a look at what the customers themselves have to say about Perfect Keto vs Pruvit Keto OS products. Looking at an average of external (Amazon) reviews, over a range of products, Perfect Keto holds an average of around three and a half out of five, with many customers liking the products but the reviews were a bit split. Pruvit Keto OS has fewer reviews overall, and averages slightly below Perfect Keto on most products.
Overall, Perfect Keto, compared with Pruvit Keto OS, is the better bet. From a wider range of products, more affordable options, and even more scientifically backed ingredients, it's a fairly easy choice for Perfect Keto over Pruvit Keto OS.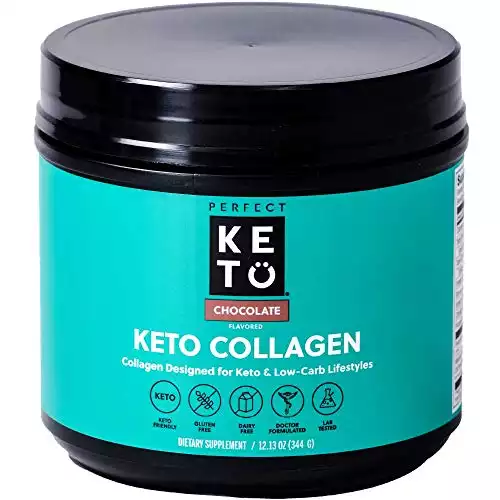 Perfect Keto Collagen Peptides Protein Powder | Amazon
Practical Powder: Dissolves easily into any drink, hot or cold. Mix into water, coffee, shakes, smoothies, yogurt, or oatmeal for a chocolate flavor that kicks your sweet tooth, but not your diet.
Buy at Amazon.com
We earn a commission if you click this link and make a purchase at no additional cost to you.
04/30/2023 11:00 pm GMT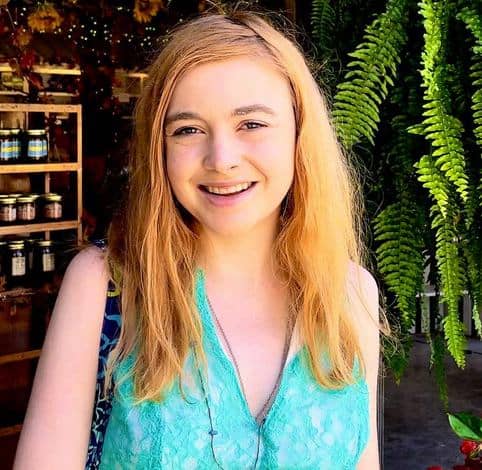 Erin Jamieson is passionate about health and fitness. She's worked as a track counselor, with related non-profit organizations. Erin has been published in the field of body image and emotional health. She is a former varsity athlete and has taken courses in cognitive and developmental psychology. She has spent a great deal of her time attending many nutritional counseling and information sessions. Erin's goal is to help readers find the right products, services, and strategies to help increase their health and happiness.