Although there are numerous green powders on the market, I've decided to review Lean Greens Super Green Powder because it is different than all the other similar products out there. One thing that differentiates this product from all the rest is represented by the digestive enzymes that the manufacturer decided to include in their special formula. Yes, this product also contains spirulina and I am almost sure that you think it gives the powder a horrible taste but before I say something regarding that aspect, allow me to tell you more about Lean Greens.
What Is the Lean Greens Protein Powder? – a Brief Overview
Lean Greens is a health and weight-loss supplement brand that manufactures several products like whey protein powders which are lactose-free and organic supplements based on turmeric. However, the company's most popular product is their Super Green Powder which is carefully created to meet the clients' unique needs. The aforementioned supplement comes packed with natural and high-quality ingredients, has a pleasant taste, and it is free of artificial additives.
Moreover, the label is very transparent: you get what you see on the package. Consuming this product will fuel your organism with plenty of nutrients like chlorella, spirulina, spinach, green tea, and digestive enzymes. In my opinion, this is a pretty impressive supplement which is also very convenient and time-saving. You get all those greens and veggies in one scoop of powder.
Ingredient Profile
Lean Greens' Super Green Powder contains the following main active ingredients:
Greens blend – barley grass, chlorella, wheatgrass, spirulina, and alfalfa;
Vegetable blend – spinach, carrot, broccoli, etc.;
Digestive enzyme blend – lactase, protease, amylase, etc.;
Berry mix – blueberry and blackcurrant;
Metabolic boost blend – stevia leaf, Siberian ginseng, and green tea extract.
Additional ingredients:
Maltodextrin;
Sweetener – steviol glycosides.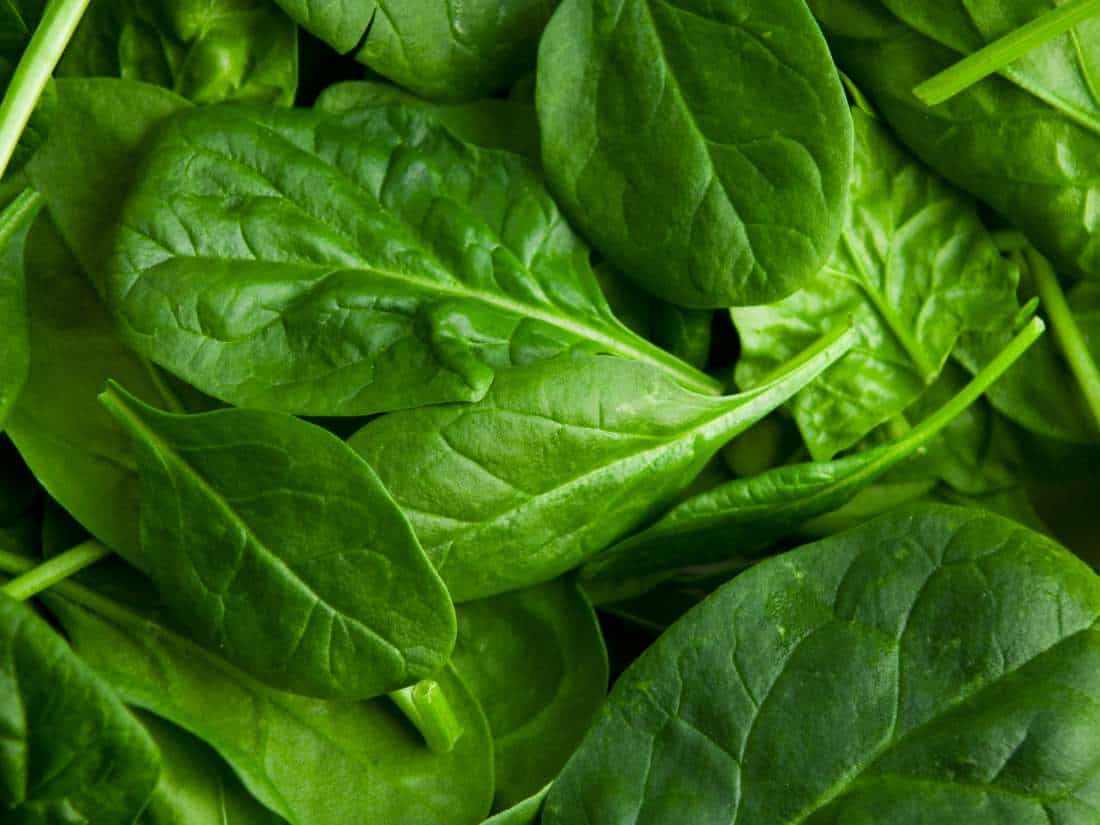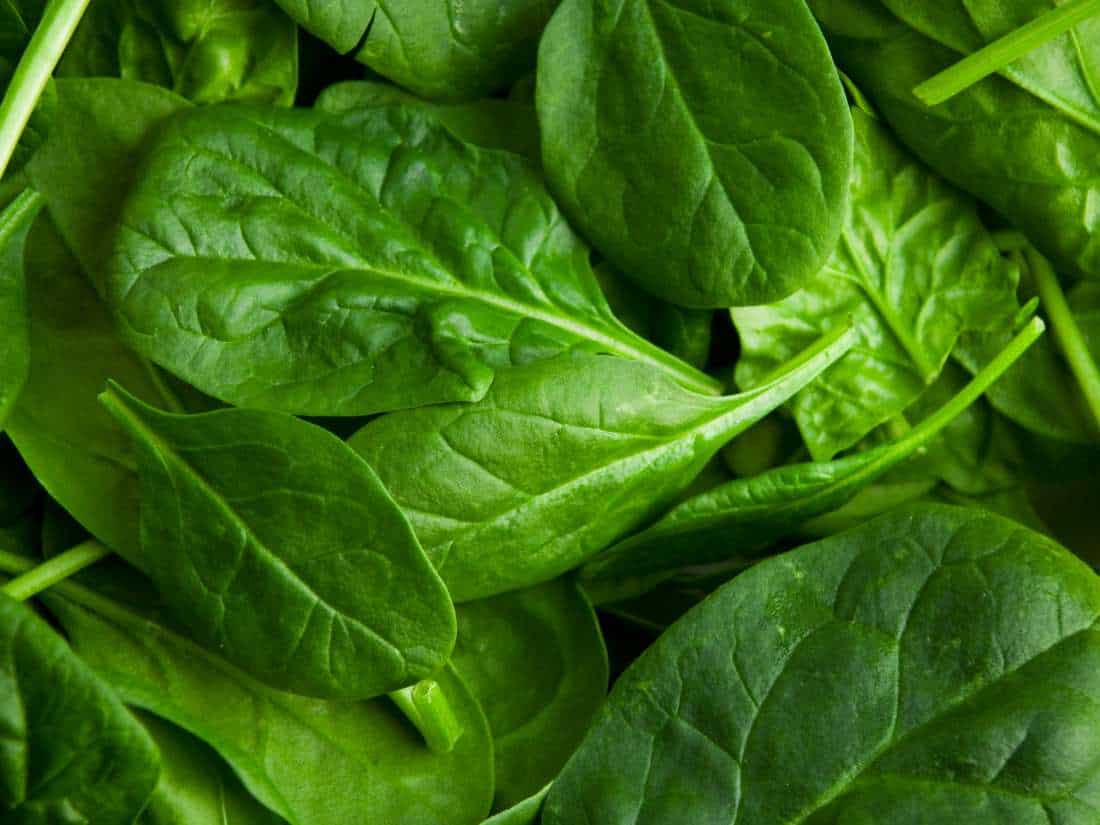 Let's talk a little about the benefits of each main ingredient that Lean Greens provides:
Spinach – it is rich in antioxidants, vitamins, minerals, and essential nutrients. This ingredient keeps you healthy, improves your eyesight, prevents cataracts, improves brain function, increases body strength (the Popeye effect), promotes a healthy heart, lowers your appetite, fights cancer, prevents depression, etc.;
Digestive enzymes – these compounds have powerful anti-inflammatory properties. They keep your gut healthy by lowering the risk of irritable bowel syndrome. Certain enzymes such as bromelain can alleviate arthritis-related pain;
Broccoli – it has strong antioxidant powers and protects your organism from the damaging effects of free radicals. Moreover, it builds collagen and speeds up wound recovery;
Spirulina – this ingredient comes with strong anti-inflammatory and antioxidant properties. It keeps your heart healthy and regulates the level of your cholesterol. It is said to reduce blood pressure and alleviate the symptoms of certain health conditions such as allergic rhinitis. Finally, spirulina is good for a boosted endurance and muscle strength.
All the ingredients of Super Green Powder are natural and gluten-free.
Nutritional Value – per one serving (one scoop)
| | |
| --- | --- |
| Spinach | 525 mg |
| Chlorella | 225 mg |
| Broccoli | 112 mg |
| Wheatgrass | 225 mg |
| Spirulina | 150 mg |
| Carrot | 187 mg |
| Barley grass | 225 mg |
| Alfalfa | 225 mg |
Taste and Mixability
Lean Greens' taste is absolutely fine. It is not an incredible taste but there's nothing wrong with it either. Greens supplements aren't delicious or something to die for but unlike many other alternatives on the market which are simply awful, Super Green Powder is a decent product when it comes to taste. Besides, taste is a matter of personal preference so what has a good flavor to you might seem incredible for another consumer.
If you're wondering about how this powder smells immediately after opening the lid, well, there aren't many things to say about that aspect. To me, it smells like green tea and nothing else. This exceeded my expectations because I thought it would smell like pond water but it wasn't the case with Lean Greens.
Regarding the product's mixability level, it was perfect, if you ask me. In just a couple of seconds, I've obtained a lump-free beverage which I cannot say for some other similar supplements I've tried. This particular drink is easy to consume and it can be mixed with almost anything you like.
How to Properly Consume This Product
On the package, you will find the following recommendation regarding the usage of the Lean Greens' Super Green Powder: you must dissolve one scoop of this product in a tall glass full of cold water. It is best to consume it right away, while it is fresh. Also, you shouldn't exceed the recommended dosage. Consumers can enjoy this protein beverage in the morning, before their breakfast but I also like to drink it at work instead of coffee.
Also, I am about to let you in on a little secret. I don't always mix this powder with cold water. Sometimes, I even add it to one of my favorite smoothies that I drink before or after my jogging sessions. Either way, you should make sure to use a good shaker that will help you avoid clumps in the final beverage. I suggest you order a Smart Shaker on the company's official website. It is a good tool for this purpose.
Lean Greens' Main Benefits
Each Lean Greens ingredient comes packed with numerous minerals and vitamins that are all beneficial for your overall well-being. This supplement is one of the best alternatives out there due to its high-quality formula. With its help, you will increase your protein and nutrient intake. Therefore, it is a great addition to any diet, especially for those of you who don't like to consume many raw whole veggies and fruits.
Super Green Powder contains berries, spinach, and other ingredients that have significant antioxidant effects which are known to lower body inflammation. They are also said to protect your heart and prevent a number of health conditions. Due to its digestive enzyme content, Lean Greens lowers bloating as well as excessive gas. Furthermore, these compounds enable the absorption of nutrients by the body.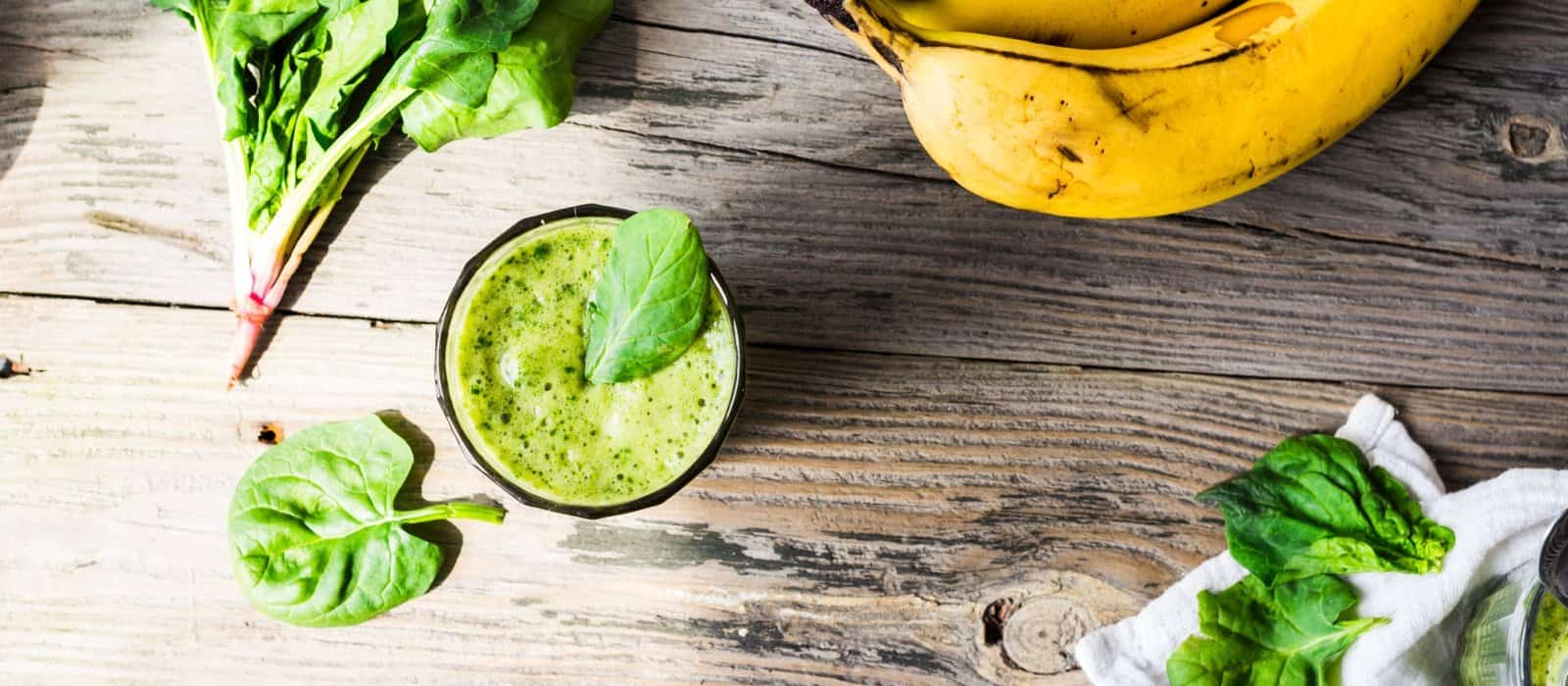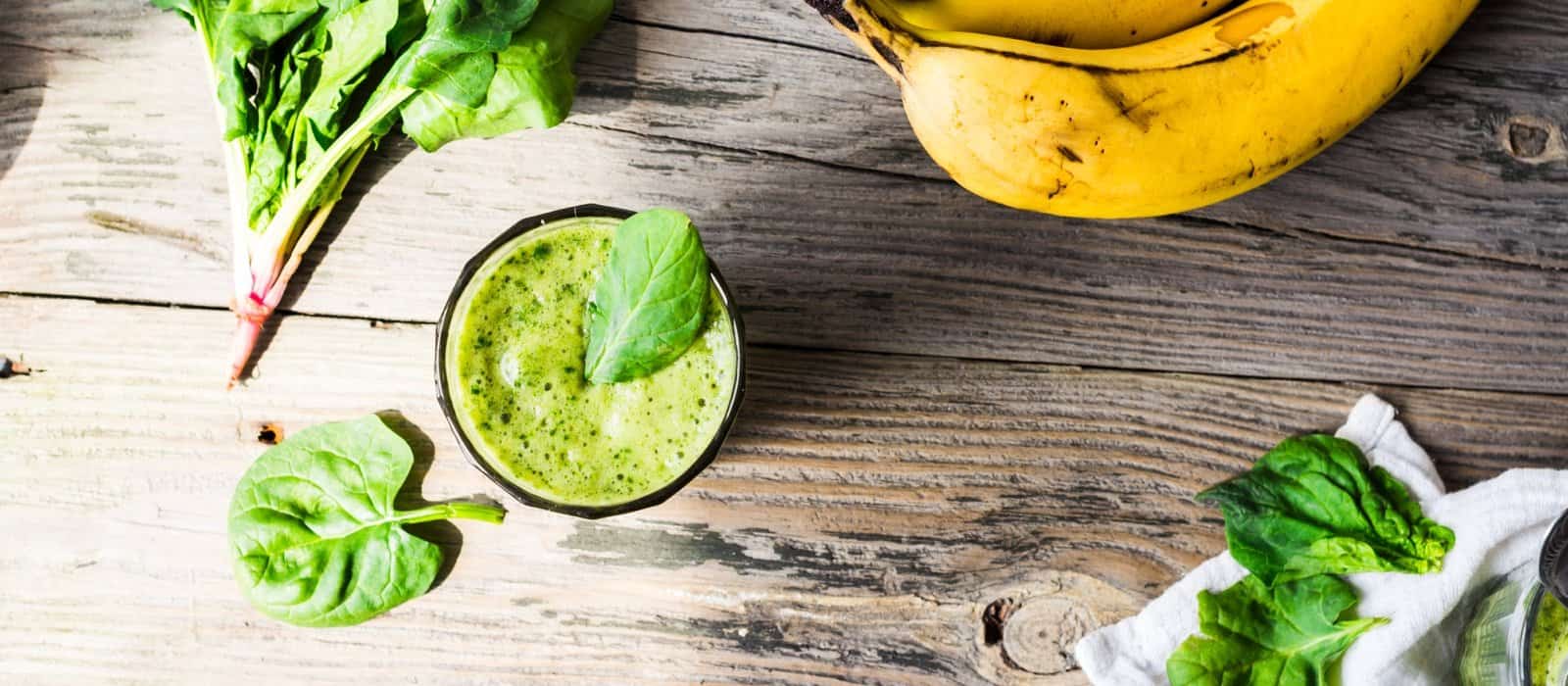 Could This Supplement Help You Lose Weight?
Besides all the health benefits listed above, Lean Greens' Super Green Powder will also lower your cravings and suppress your appetite which will further help you manage your weight a lot easier and in a more efficient manner. Once your body gets all these nutritious elements, it will stop craving for unhealthy snacks such as chips or sweets. After all, the main reason why people experience different cravings is that their organisms lack certain vitamins or minerals. Because we don't take all those necessary compounds in our daily diet, our body reacts and tries to tell us that something is wrong by inducing all kinds of cravings.
Bottom line, Lean Greens can help you lose weight not only by curbing cravings but also by boosting your metabolic rate.
Pros and Cons of Lean Greens Powder
Advantages
According to the manufacturer, this supplement can lower your cravings, boost your energy, and reduce bloating;
It is a high-quality supplement that is also full of healthy nutrients and natural ingredients;
Lean Greens markets affordable health and weight-loss supplements
It is a quick and convenient way to increase nutrient consumption without spending a lot of time in the kitchen;
The taste of these beverages is pretty decent;
If you want to consume more minerals and vitamins, Lean Greens could be a viable solution;
The protein content of this product will increase your body strength and your overall power.
Disadvantages
This supplement is not a replacement for whole fruits and vegetables so you should include it in your daily diet without excluding whole foods;
Some consumers have complained a little about the taste, saying it can be a bit unpleasant but this only happens when you mix the powder with plain water;
A few dieters claimed they have experienced mild side effects such as diarrhea or constipation, during the first few days since they started consuming this product.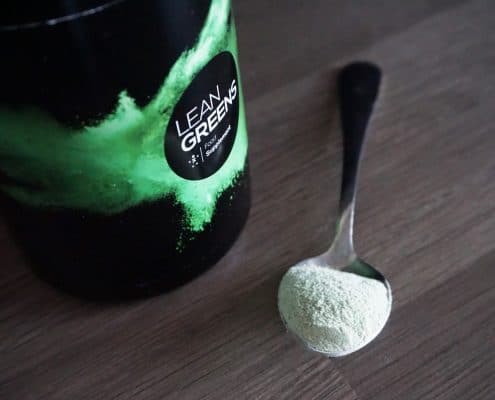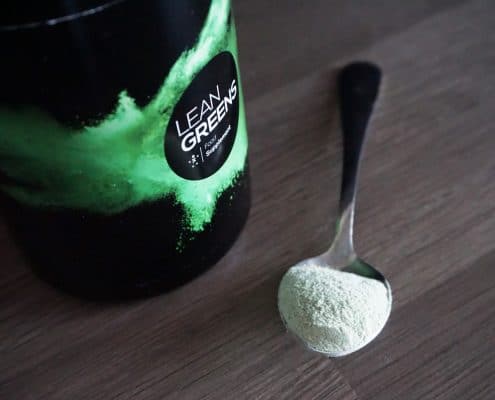 How Much Does Lean Greens Powder Cost?
You can purchase the Lean Greens' Super Green Powder on the company's official website, in the Products section. There are several alternatives that you can opt for (some of the packages are sold at promotional prices at the moment):
A container of 500 grams which will last you for 33 days costs $59;
The starter pack that contains the aforementioned amount of protein powder plus a Smart Shaker is approximately $62;
A container of 250 grams which translates into a supply of 16 days is sold for the price of $36.15;
The same amount mentioned above (250 grams) plus a shaker can be bought for almost $40;
Three tubs of 500 grams each is a bundle that goes for the price of $164;
Four tubs of 500 grams each are sold for $210;
The 6-pack option can be purchased for the price of $315.
The estimated delivery time is usually three days. Also, the company offers a 100% refund. You can benefit from the 60-day money-back guarantee if you don't like the product.
What Do Consumers Say About Lean Greens?
Most reviewers declare themselves more than satisfied with the way Lean Greens' Super Green Powder works but there's no surprise there. They say this product is easy to prepare and consume. Clients are happy with the way the powder tastes, saying they haven't felt any bad aftertaste. Although people tend to be a bit suspicious at first and don't have very high expectation from a green supplement, they change their opinions once they try this protein drink. According to them, the product truly works in boosting their energy and endurance.
On Amazon, Lean Greens powder has received a rating of 4.6 out of a total of 5 stars. The rating is based on over 300 reviews.
Possible Side Effects
This product is a natural one that is free from artificial flavoring, preservatives, and additives. It is pretty safe to consume Lean Greens. However, no matter what green supplement you try, there are chances you may experience certain mild adverse effects at first until your body adjusts to the new eating habit. The most common symptoms when you start consuming Lean Greens are gas and bloating. These manifestations tend to appear in cases in which consumers have a very sensitive gut.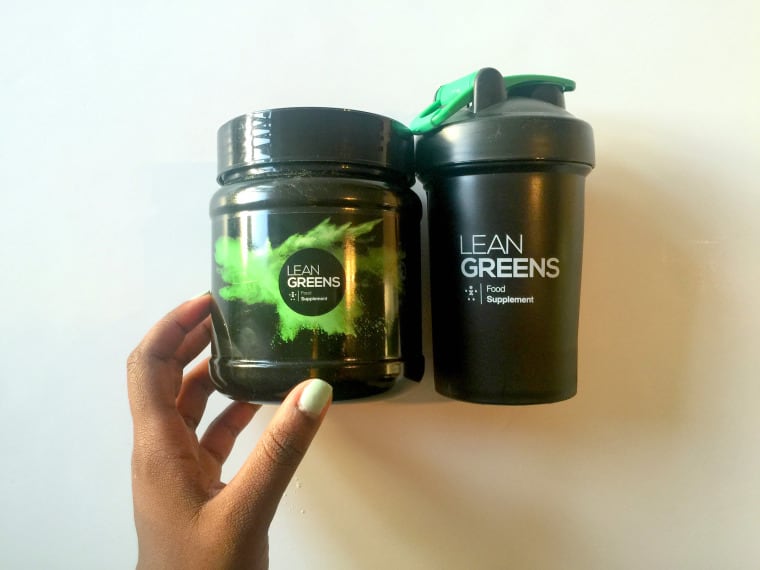 Lean Greens Review – the Final Verdict
To conclude with, I truly believe that Super Greens Powder made by Lean Greens is a useful, convenient, and decent supplement that you can easily include in your daily eating habits, as part of a well-balanced diet. As a summarization, here are the reasons why I would recommend this product:
It is a highly convenient way to increase your nutrient and protein intake. You can forget about preparing all those messy foods and smoothies. Lean Greens will definitely save you a lot of time;
Lean Greens is a versatile product. The simplest way to prepare it is by mixing it with water but you can also add it to smoothies, oatmeal, and even pancake batter;
Its taste is pretty decent. It does have a green taste but it is a mild one. It won't be overwhelming;
Lean Greens is a powder that contains high-quality ingredients and they are all natural. Moreover, it comes with digestive enzymes that will restore your gut health;
It is an affordable supplement. Lean Greens is less expensive than other similar products and the best way to save money is by ordering it on the company's official website.
Recommended Reads: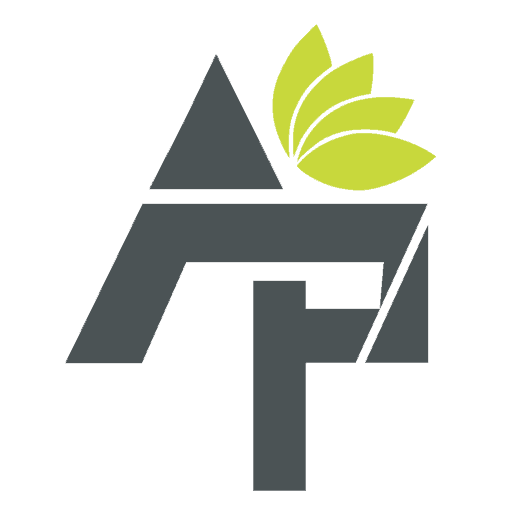 Alt Protein Team is a team of professionals and enthusiasts committed to bringing you the most up-to-date information on alternative protein, health and wellness, workouts, and all things health-related. We've reviewed a lot of products and services so you don't have to guess when you spend your hard-earned money on them. Whether you want to shed some pounds, build lean muscle or bulk, we can help you figure out what you need to do and what you need to have to achieve your goals.