Antioxidants are compounds found in a number of natural foods. As their name suggests, this particular class of molecules' primary function is to prevent the oxidation of other molecules commonly referred to as free radicals, which can help our bodies heal from chronic diseases, such as heart disease, cancer, aging any kind of chronic disease that breaks down the free radicals in our bodies.
Free radicals are formed when molecules interact with oxygen and combine into a chemical reaction chain. These free radicals begin to cause problems when they negatively interact with DNA or cell membranes, which naturally cause these very important cells to malfunction, or worse, completely die from damage. If you are looking for some of the best antioxidant supplements, where do you go?
Like antioxidants, free radicals aren't formed in the body but rather introduced into the body through respiration and diet. While diet can be controlled to an extent, there really is no way to completely avoid exposure to free radicals in today's world. This issue is why antioxidants play such an important role in healing and maintaining health.
Some antioxidants can actually be produced independently by your body, but the majority of antioxidants will need to be consumed via diet.
If you are particularly concerned about your antioxidant intake you may consider turning to a supplement. This is a great idea if you currently have a disease or illness you are trying to heal from, or if your current diet isn't ideal. Supplements alone shouldn't replace diet, but they do have an important place in prevention of illness, anti-aging, improved memory, even prevention of heart disease and more.
Aside from adding variety to your diet, here are four excellent brands of antioxidant supplements to try.
NOW Super Antioxidants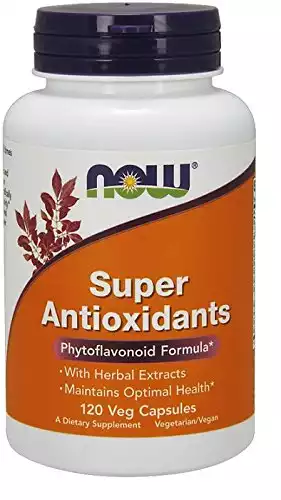 NOW Foods is a very popular brand for a number of reasons, but are best known for producing high-quality supplements at a very reasonable price. They are often less expensive than other brands but don't let that sway you into thinking their products are "cheap" by any means.
If you're wanting a good, all-around antioxidant supplement that isn't going to dig into your budget, their Super Antioxidants Veg Capsules is a perfect choice.
The NOW Super Antioxidants focus on a Phytoflavonoid formula derived from a number of herbs and fruits. This formula delivers a number of different antioxidants, including some not so often found in supplements.
Some of the ingredients found in this impressive capsule include green tea extract, milk thistle extract, grape seed extract, ginkgo biloba extract, cranberry powder, and hawthorn extract.
NOW made this antioxidant supplement soy-, nut-, sugar- and dairy-free. There is no gluten present and is safe for those on a vegetarian or vegan diet. You can find this supplement in either 60 or 120 capsule bottles.
Retail price varies depending on source, but you can find a 60 capsule bottle for under $25 (For the latest prices and discounts, check here). NOW recommends consuming 2 capsules once or twice a day.
Vitamin Supplement Facts
Serving Size:
2 Veg Capsules
Servings Per Container:
30
Amount per Serving
% Daily Value
* Percent Daily Values are based on 2,000 calorie diet.
† Daily Value not established.
Green Tea Extract (Leaf) (min. 40% Catechins)
(up to 16 mg of naturally occurring caffeine)
200 mg
†
Milk Thistle Extract (Seed) (min. 80% Silymarin)
100 mg
†
Turmeric Root Extract (min. 95% Curcuminoids)
100 mg
†
Quercetin (from Quercetin Dihydrate)
100 mg
†
Bromelain Extract (2400 GDU/g) (from Pineapple)
60 mg
†
Rosemary (Rosmarinus officinalis) (Leaf)
50 mg
†
Grape Seed Extract (Standardized for Polyphenols)
30 mg
†
Ginkgo Biloba Extract (Leaf) (min. 24% Ginkgoflavonglycosides)
30 mg
†
Ginger Root (Zingiber officinalis)
30 mg
†
Hawthorn Extract (Crataegus oxyacantha) (Leaf & Flower)
30 mg
†
Cranberry Powder
20 mg
†
Bilberry Extract (Vaccinium myrtillus) (Fruit)
20 mg
†
Other Ingredients: Cellulose (capsule), Rice Flour, Magnesium Stearate (vegetable source) and Silica.
Vegetarian/Vegan
Not manufactured with wheat, gluten, soy, milk, egg, fish, shellfish or tree nut ingredients. Produced in a GMP facility that processes other ingredients containing these allergens.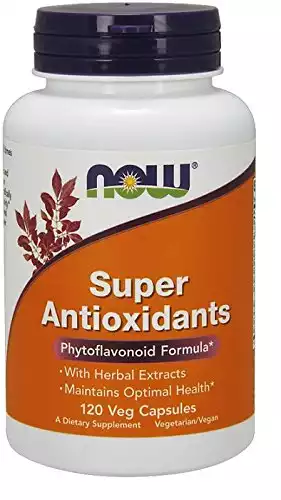 Top customer reviews
Antioxidants!
Size: 120
Verified Purchase
I have been taking these for some time and when I first began to take them I was very surprised at how my skin improved. I also simply felt better and my stomach/GI tract was calmer. This may be the placebo effect, but my skin/hair is definitely improved. It supplies a variety of antioxidants and puts me at ease, so even if it is just a placebo effect, I'll take it! The green tea is very helpful. Beware if you have an allergy to pineapples as it contains bromelain.
Primaforce Pure ALA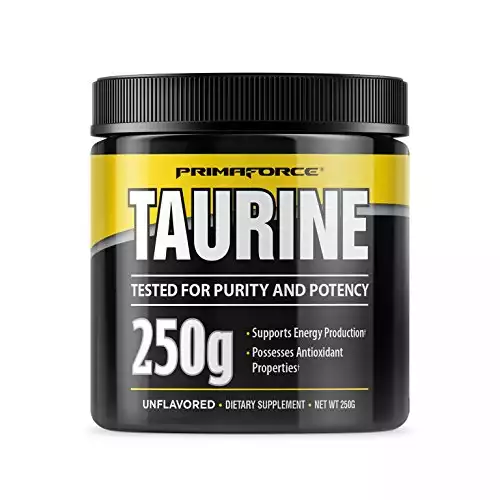 If your primary reason for getting started on an antioxidant supplement is to increase energy and improve your body, Primaforce Pure ALA is a good choice. This supplement is primarily marketed towards bodybuilders and athletes, with its main purpose being fat loss and improved glucose control. This is not a like an over-the-counter vitamin supplement.
ALA, or Alpha Lipoic Acid, is a special metabolic antioxidant that is both water and fat soluble. Few antioxidants are both water and fat soluble, which makes ALA a very interesting molecule. Since Alpha Lipoic Acid is water-soluble, excess ALA can be excreted by the body if not used.
However, ALA can also be stored in the fat cells, so your body can access it when it's needed. Other benefits of ALA include a reduction in fat storage, healthier glucose levels, and a feeling of muscle fullness.
Pure ALA comes in an 180 capsule bottle, retailing for $29.99 . This is a potent formula with 300mg in each capsule. Primaforce recommends you one capsule at a time (with a meal), up to three times a day.
Since ALA is fat soluble and your body can store it, many customers choose to take capsules three times a day for the first two weeks, and gradually lower intake to just one capsule a day to maintain levels. This capsule is pure ALA, with no extra ingredients except for those found in the capsule itself. These capsules are also vegetarian-friendly.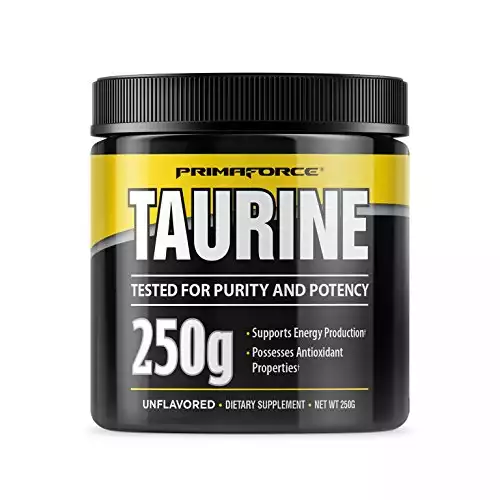 Top customer review:
Size: 180 capsules
Verified Purchase
Alpha Lipoic Adic is one of my favorite supplements. It is a very potent antioxidant with numerous health benefits. I am not going to get into all the benefits here. There is plenty of information out there on its benefits. I would recommend this brand based on ingredients and price/serving. I've used two bottles now and I'm very happy. It comes pretty quick from the seller and is factory sealed. I take 2-3 pills per day. Just make sure you take them with plenty of water or food. ALA can give you acid reflux if you take it on an empty stomach. I usually take them with my meals. Again, you will be very happy with this supplement!
Vibrant Health Green Vibrance Powder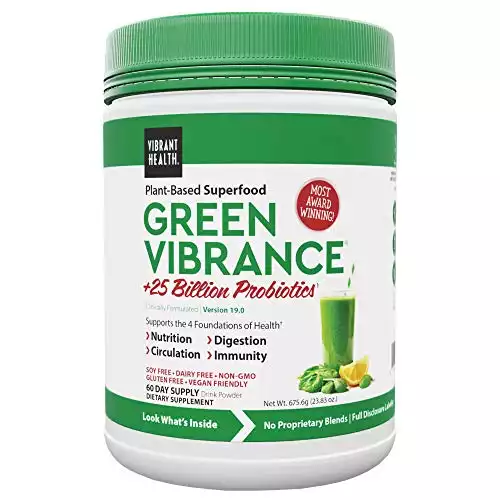 Another option for getting antioxidants from a supplement is to forgo traditional capsules and instead choose a green powder. Green powders are an excellent overall source of extra nutrition, but its high content of a variety of greens make it perfect for getting important antioxidants into your system.
Vibrant Health's Green Vibrance Powder is essentially a powdered superfood. Its primary benefits include improving digestion and overall gastrointestinal health, and total body nutrition even at a cellular level. Green Vibrance will help support your immune system, increase your energy levels, and help your body to perform at its peak.
Inside this powder you'll find vitamins A, C, D, C, K and B12. You will also get Phyto-Chromium and Phyto-Selenium. This formula contains spirulina, wheatgrass, barley grass, beet juice, chlorella, parsley, carrot root, spinach leaf, and Kamut grass. There are sea vegetables present, including kelp, alaria and rockweed.
Sunflower lecithin is has been added for additional cell support. Antioxidants in this powder come from specifically chosen ingredients like acerola berry, tomato, goji berry, pomegranate, policosanol, green tea extract, ginkgo biloba, and more.
You can find the Green Vibrance Powder in 15, 30, 60 or 82 serving size containers. One serving is roughly 12 grams of powder, which contains 45 calories, 6.9 grams of carbs and 2.63 grams of protein. Retail price for this powder varies from about $20 to $82 , based on number of servings.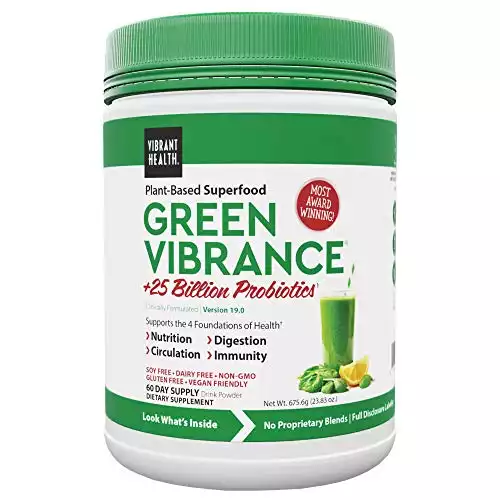 Garden of Life Raw Organic Perfect Food Green Superfood Powder
Another excellent antioxidant-rich powder supplement is Garden of Life's Raw Organic Green Superfood Powder
Similarly to the Green Vibrance Powder, this supplement is loaded with huge range of vegetables and fruit extracts. This includes 6x more concentrated powders juices from fresh greens and ingredients from over 34 different sprouts, green foods and vegetables.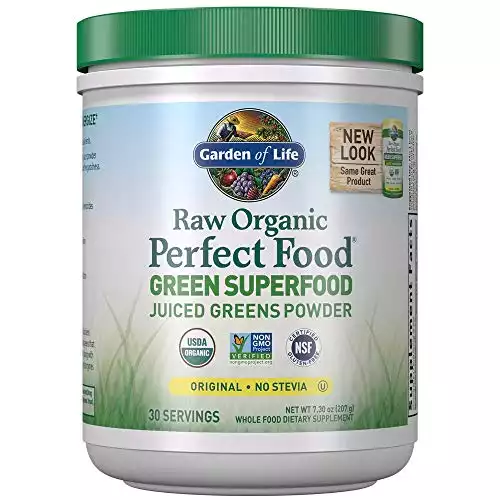 The Raw Organic Perfect Food doesn't contain any grass fillers, artificial flavors, preservatives or any other ingredients that don't add nutrition. Each serving of this powder has 25 calories, 4 grams of carbs, and 2 grams of protein.
There are a total of four different categories in this formula – the Green Juice Blend, the Fruit & Veggies Juice Antioxidant Blend, the Organic Sprout Blend, and the RAW Probiotic & Enzyme Blend.
In this Antioxidant Blend you'll find powdered juices from apple, beet, strawberry, blackberry, ginger, red cabbage, kale, cucumber, tart cherry, celery and more.
Raw Organic Perfect Food Green Superfood Powder Benefits:
RAW energy†
Healthy digestion†
Healthy metabolism†
Alkalizing and detoxifying†
Healthy immune function†
Healthy blood sugar levels already in the normal range†
Live Probiotics and Enzymes
No Whole Grass Fillers, Added Sugars, Artificial Flavors, Sweeteners or Preservatives
Sustainably Grown on USA Organic Family Farms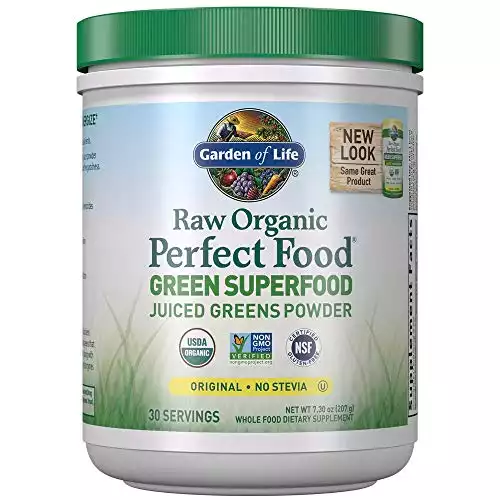 Garden of Life Raw Organic Perfect Food Superfood | Amazon
Capture the power of the sun with raw organic perfect food, packed with the power of nutrient-dense, raw, organically grown greens, sprouts and vegetable juices for the raw energy you need. Raw organic perfect food is the convenient, delicious way to get your Veggie Juice every day. No artificial flavors, sweeteners.
Buy at Amazon.com
We earn a commission if you click this link and make a purchase at no additional cost to you.
05/01/2023 12:10 am GMT
This powder comes in more options than most green powders. Fruit flavors include Apple, while there is also Chocolate Cacao or original. There is stevia present in the Apple and Chocolate Cacao flavors, while the original is free of sweeteners. Within each flavor you can either purchase a box of individual serving packets or an open container with a scoop. Sizes include 8.2, 11.9, or 14.8 oz containers.
If you don't like mixing drinks or you find that sometimes you're so busy that capsules are the only options, you'll be happy to know that Garden of Life also offers 240 capsule bottles of this same formula.
Most helpful customer reviews:
Amazon.com:
1,497 reviews
180 people found this helpful.
Bad Taste Reviews – The Truth
on July 8, 2015
–
Published on Amazon.com
So, you're looking at this product, considering a purchase, but see so many negative reviews about the flavor. Then, there are other reviews that praise the flavor as being earthy or natural. So, here's the lowdown:
It doesn't taste like a milkshake. It doesn't taste like V8 juice. It doesn't taste like anything you've had. The reason? You simply don't eat this many different ingredient in every day life. The blend of so many plant-based flavors is unique, and admittedly, a bit awkward for your taste buds to process. It tastes unusual. However, it doesn't taste horrible.

What many people don't understand, is that the concept of flavor is mental. Parmesan scientifically tastes very similar to vomit. Do you think some fresh parm on your salad tastes terrible? In other words, enjoying flavor is a matter of getting used to it.

Back to this powder… it literally tastes like earth. It IS earth. You need to go into it expecting that it will taste like health, nature, earth and most importantly, it will taste odd. You'll need to adapt.

If it tastes absolutely terrible to you, I feel somewhat sorry for you. All that means is that you're conditioned to think things like Muscle Milk, Vitamin Water, Visalus, and other nonsense "health" foods taste good.

There is no Splenda in this to mask the flavor. There are no fillers or leveling agents to improve the texture. There is no vanillin to trick your brain.

This is what food tastes like. It's not hard to retrain your taste buds, and if you're giving this a one-star rating then you may just need to retrain your buds.

It is not terrible. It's nature at its finest. I applaud this brand for creating a no-nonsense food powder focused on health, and on health alone.

As another reviewer put it, it's time to grow up.
Good non-GMO Superfood!
Flavor: Original
Size: small
Verified Purchase
GREAT product. Been making changes to non-GMO products, and found this at a local health store. Bought a single-serving packet, so I could try it. Been using another product I really like, but it was no wholly non-GMO (or, it was not labeled as such). No sweetener in this product, and does have a stronger kale taste. I've had to modify my morning protein drink some, to accommodate the taste to my liking. Been using this for over a month now, and like it. Price competitive to the product I was purchasing; less expensive on Amazon vs the local health store.
Formula HAS changed (slightly)
Flavor: Original
Size: small
Verified Purchase
I searched far a wide for an organic greens mix with an ingredient listing I like, and without the weird algae-type stuff. This was it. I have no issue with the taste. BUT they have already changed it!?

– 31g smaller, but within a dollar of the same price

– The "New Look. Same Formula" claim in the description is 'false'. They reduced the proportion of fruit, veggie, sprout, enzyme, and probiotic TO grass, meaning there is slightly more grass vs. the other ingredients now. The list of ingredients or at least the order is different. For example, the first fruit was pineapple before, now it's apple. I liked pineapple as the first ingredient for it's particular health benefits, I get plenty of apples in my diet.

All-in-all this still appears to beat most of the competition from my perspective and I'll stick with it, for now at least.
The Final Scoop
The damage free radicals cause can seriously affect your health or exacerbate current health issues. Cell damage from free radicals is associated with severe chronic diseases such as cancer, Parkinson's and Alzheimer's. Antioxidants like carotenoids, flavonoids, and isothiocyanates help neutralize free radicals and safely remove them from the body.
A diet rich in a variety of produce is key to maintaining overall health and getting high levels of antioxidants, but these four supplements will really give a boost to your system.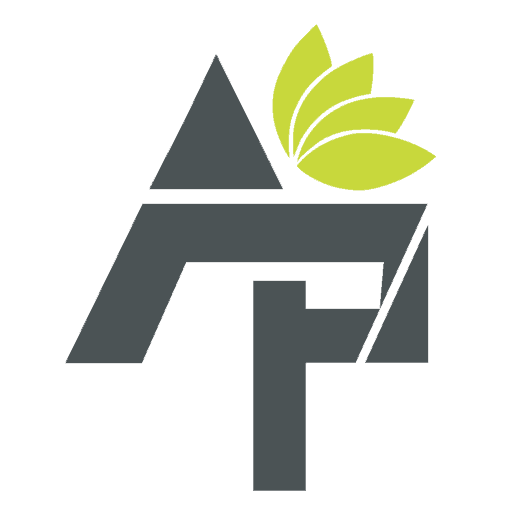 Alt Protein Team is a team of professionals and enthusiasts committed to bringing you the most up-to-date information on alternative protein, health and wellness, workouts, and all things health-related. We've reviewed a lot of products and services so you don't have to guess when you spend your hard-earned money on them. Whether you want to shed some pounds, build lean muscle or bulk, we can help you figure out what you need to do and what you need to have to achieve your goals.