If you're looking to lose weight through a meal replacement shake or plan, Biotrust Low Carb Protein is one of the most affordable options on the market, while also maintaining a pure, quality product. Biotrust Low Carb promises to deliver an amazing blend of four different types of protein that will provide users with quality nutrition for up to eight hours, while also helping to boost their metabolism to shed extra belly fat.
That means that you can experience a full feeling stomach for up to eight hours after consuming one low carb protein shake with Biotrust Protein Powder.
Compared to other protein supplements or shakes on the market today, Biotrust has a time-release formula that is certified to be hormone-free, contains no artificial colors, artificial sweeteners, or artificial flavors. There are only four grams of net carbs per serving, and Biotrust claims that their protein is sourced form dairy farms that take amazing care of their animals.
This manufacturer also claims that Low Carb contains a 'break through' enzyme blend called PR Hydrolase that can help users double the absorption of whey protein, without any bloating or gassiness. This blend of protein contains both fast and slow-acting proteins, which means that users won't have to worry about the insulin spike that whey protein powders can cause if consumed by themselves.
In order to truly be able to achieve results with Biotrust Low Carb, it's highly recommended that you add two scoops of Low Carb to eight ounces of milk or water and mix until dissolved. You can also use this protein powder to add to your pudding, your yogurt, or some of your favorite recipes.
Through my personal use of Biotrust Low Carb, I found that adding a few ice cubes to my shake mixture really helped the shake just taste better. Using this powder mixture is extremely convenient, especially if you're someone who's on the go because you don't need a blender to create this shake!
What is Biotrust Low Carb Protein? My Biotrust Protein Powder Review
Biotrust Low Carb Protein is a meal replacement shake that provides users with 24 grams of protein per serving. Biotrust claims to suppress appetite, help develop lean muscle mass, and increase energy levels. This low-carb protein shake is free of any artificial sweeteners, acritical colors, artificial flavors, and is hormone-free, so you don't have to worry about drinking chemicals when consuming this protein shake!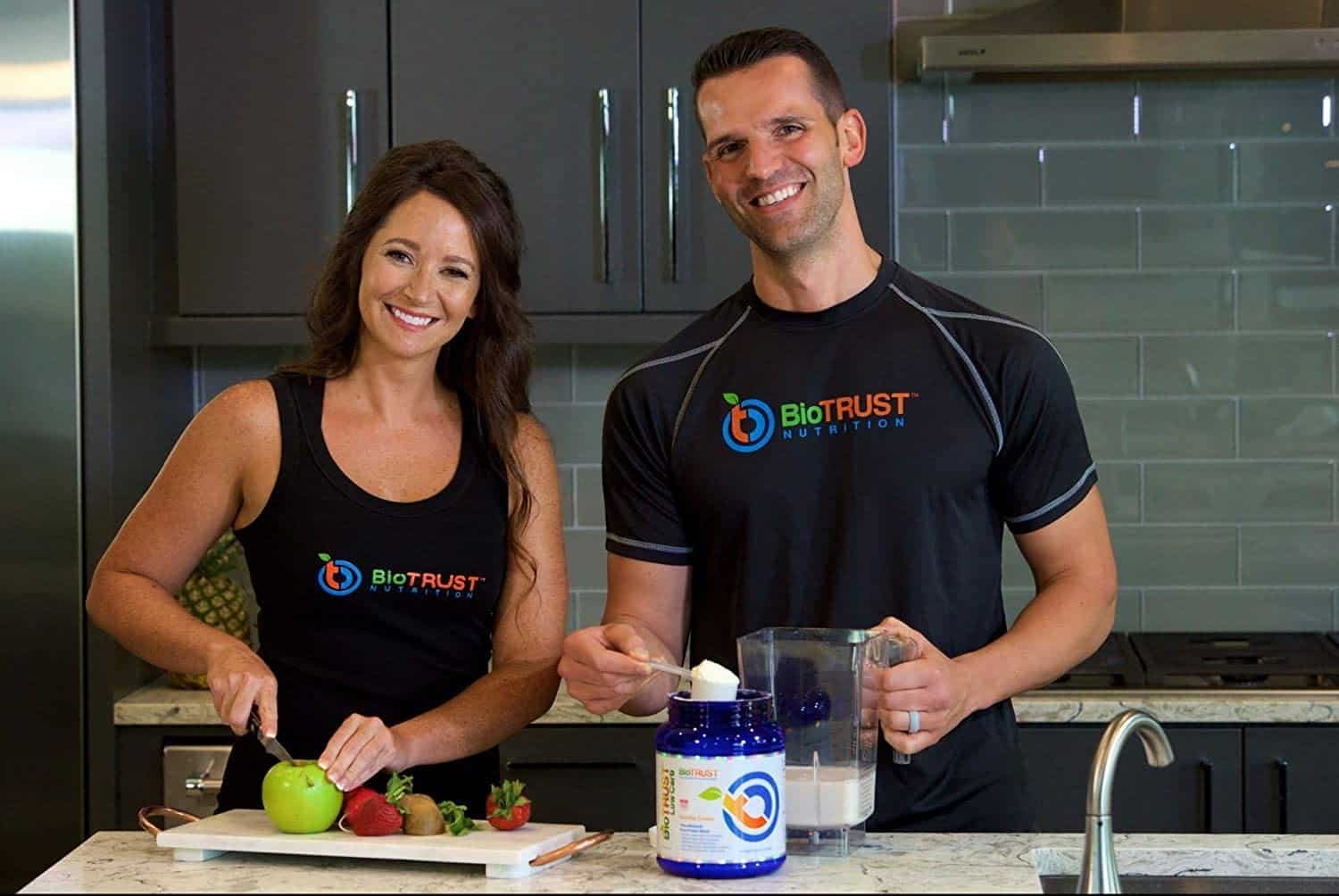 Ingredients in Biotrust protein powder
Biotrust Low Carb Protein contains:
Milk protein concentrate
Whey protein concentrate
Whey protein isolate
Prohydrolase (an enzyme formula that should be taken with protein, helps to improve how well the body uses protein and protein components)
Ultra-filtered micellar casein
Monk fruit extract
Cellulose gum
Guar gum
Xanthan gum
Salt
Nutritional info
Calories- 150/ 20 from fat
Total fat- 2.5 grams
Saturated fat- 1 gram
Trans fat- 0 grams
Cholesterol- 30 mg
Sodium- 180 mg
Potassium- 210 mg
Total carbohydrate- 8 grams
Dietary fiber- 4 grams
Sugars- 1 gram
Protein – 24 grams
Vitamin A – 0%
Calcium- 35%
Vitamin C- 0%
Iron- 8%
Side effects of Biotrust protein powder
After reading through the dozens of reviews left on the Biotrust Low Carb Protein, the most common side effect that some users experienced was a mild headache, but this may be attributed to the artificial sweetener used in this powder, which is Stevia.
I would not recommend using this product if you have extremely sensitive allergies, as this powder is manufactured in a facility that also processes tree nuts, peanuts, wheat, soy, eggs, fish. If you happen to be allergic to any of these ingredients, I would suggest that you look for another meal replacement shake.
However, the biggest complaint that a lot of people had about Low Carb been that the taste of the powder was too sweet or that it had too much Stevia in it.
Can protein help you to lose weight?
In most cases, protein powder is used by people who lift weights and are looking to max out their gains. However, Biotrust markets their low Carb as more of a weight loss supplement than a product to be used to increase gains. Matter of fact, Biotrust recommends that if you're looking to lose ten pounds, order one bottle, ten to thirty pounds with three bottles, and thirty pounds or more with six bottles.
Having a satiated feeling for a long period of time can help to cut back on your caloric intake, as well as cut back on the cravings that you may have. While protein itself isn't going to cause you to lose copious amounts of weight, not having any hunger pangs or cravings will help you to lose weight!
However, if you're just expecting to drink a protein meal replacement drink in the morning or evening and start dropping the pounds, this powder will not serve that purpose. If you're really serious about losing weight and are looking to lose some decent weight, you're going to have to change up more than just your breakfast.
Eat smaller meals, snack throughout the day, drink more water, exercise daily, limit your carb intake, eat less sugar, and consuming more protein will help you to lose weight, but a protein powder by itself will not start the ball rolling on your weight loss.
Pricing
If you're looking for a meal replacement shake to consume while being on a budget, Biotrust low carb protein is one of the cheapest powders on the market today. There are a few products on the market that are similar to Biotrust Low Carb Protein, but this protein is a lot cheaper than the comparable products.
While I wouldn't say that this protein powder is cheaper than other protein powders on the market, this powder was created to be a meal replacement shake, not a gains powder. So, compared to other meal replacement plans and systems in place on the market today, this powder is a lot more affordable than these other programs.
One bottle (1.2 pounds)- $49 (For the latest prices check here)
Three bottles- $132 (For the latest prices check here)
Six bottles- $234
Other Alternatives to Consider
Collagenate – This is a low-carb dietary supplement that's comprised of purified water, natural fruit flavors, collagen, and stevia leaf extract. When taken on an empty stomach, this product is claimed to support weight loss by boosting metabolism; can be mixed with any beverage.
Conclusion – Is Biotrust protein powder right for you?
If you're looking to lose weight, gain some energy, and find a way to fight against your cravings, adding a daily meal replacement into your life can help you lose weight and feel better. There has been plenty of research that has gone into high protein diets, which have shown that consuming larger amounts of protein can assist with appetite control.
However, if you're just expecting to add a few scoops of this Low Carb powder to your diet, not make any other changes, and still lose weight, you're not in the right mindset. Eating other protein-rich foods, eating low carb, getting exercise, reducing your caloric intake, and sometimes decreasing your carbohydrate intake will be what makes you lose a lot of your excess weight.
However, if you are someone who does a lot of weight lifting and you're looking to max out your body's ability to repair muscle damage, adding a four-protein formula like Biotrust's Low Carb may be exactly what you're looking for!
Recommended Reads: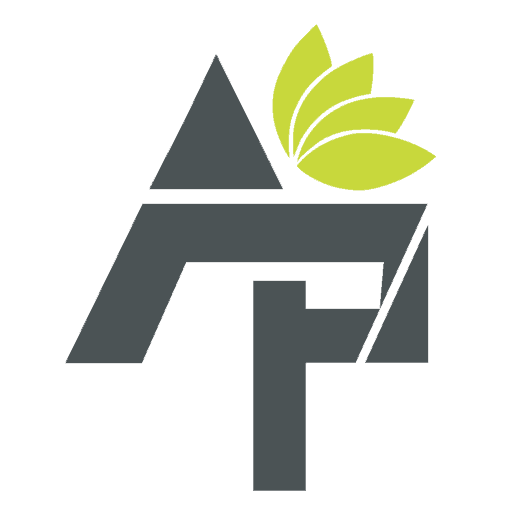 Alt Protein Team is a team of professionals and enthusiasts committed to bringing you the most up-to-date information on alternative protein, health and wellness, workouts, and all things health-related. We've reviewed a lot of products and services so you don't have to guess when you spend your hard-earned money on them. Whether you want to shed some pounds, build lean muscle or bulk, we can help you figure out what you need to do and what you need to have to achieve your goals.