Vital Proteins Collagen Peptides supplements are a convenient and effective way to include collagen consumption in your daily diet. I was pleasantly surprised by how many people have something nice to say about this product. In other words, customers have been singing these supplements' praises ever since they were launched on the market.
So, why are these collagen powder supplements so good for us? Well, for starters, your body needs collagen which not only is your body's most abundant protein but it is also a key element that is a crucial part of all your connective tissues. When it comes to your musculoskeletal system, collagen is a major player, being essential for your mobility.
In today's review, we will talk about Vital Proteins Collagen Peptides which is an excellent product. It is easy to prepare and consume and it provides plenty of benefits for your health.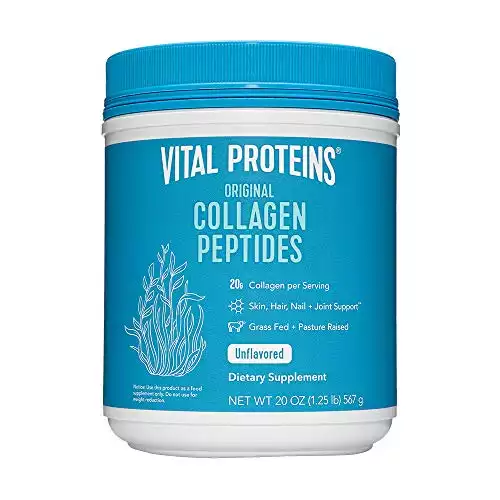 Vital Proteins Collagen Peptides Powder | Amazon
Bioavailable collagen peptides powder sourced from grass-fed, pasture-raised bovine to ensure a high quality and sustainable source of this powerful ingredient. Digested and absorbed by the body quickly for maximum benefits.
Buy at Amazon.com
We earn a commission if you click this link and make a purchase at no additional cost to you.
05/01/2023 12:20 am GMT
What Is Collagen and Why Is It So Important?
As I mentioned previously, collagen is an important body protein that our organisms produce naturally. After a while, the body loses its capacity to produce this element which is why it needs our help.
As we age, our organisms stop producing the same amount of collagen as when we were younger. To compensate this loss, people must increase collagen consumption by including it in their diet. This element strengthens your hair, skin, joints, and nails. Basically, you will glow from the inside out.
Furthermore, collagen can also lead to better sleep and it helps you get rid of cellulite. So, as you can see, there is a wide range of benefits that are linked to this protein.
A drop in the collagen level can make you experience certain issues and symptoms such as stomach problems, soreness, dryness, and wrinkles. The peak of the collagen production occurs around the age of 20.
After the age of 25 years old, the body's collagen production decreases by approximately 1.5% per year. Don't sit around and waiting for your collagen levels to drop significantly because this protein helps everything from stomach health to skin firmness.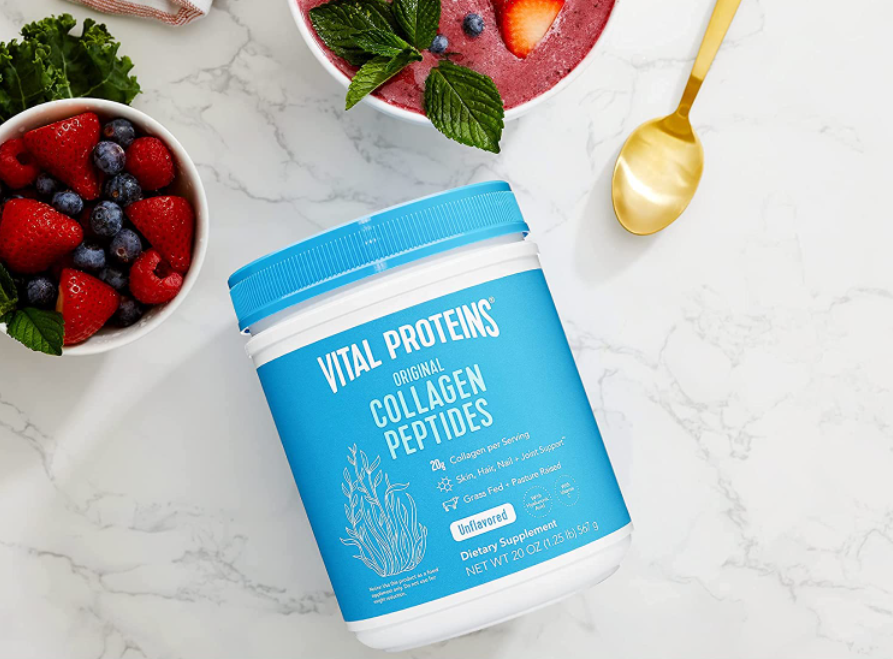 The Benefits of Collagen Peptides on Your Body and Health
Relieve stomach issues;
Strengthen nails, hair, joints, etc.;
Improve the look of your skin while also preventing aging;
Help you sleep better;
Lowers body inflammation;
Collagen is well-known for its powerful antioxidant effects;
Maintain the health of your cartilage, tendons, and joints;
Improve the overall health of your digestive system and bones.
A Brief Overview of the Vital Proteins Collagen Peptides Supplement
This product is sourced from pasture-raised and grass-fed bovine hides;
It is a convenient and easy-to-prepare supplement. Simply dissolve the powder in both hot or cold liquids or beverages;
Your body will absorb this supplement's nutrients quickly and easily;
The unflavored variety is both odorless and flavorless;
It helps you stick to a well-balanced diet and supports weight loss and weight management;
It doesn't contain any additional ingredients like artificial fillers and other potentially-harmful elements;
This product is free of allergens like gluten and dairy; also, it doesn't contain preservatives;
It is a great supplement which is approved by Whole 30 ®;
It comes in several available flavors and varieties.
The Available Formulas of Vital Proteins Collagen Peptides
Besides the classic unflavored variety, Vital Proteins Collagen Peptides comes in three available flavors. We will detail each one a little bit to help you make a clearer idea of what each of these options brings to the table.
1. The Unflavored Version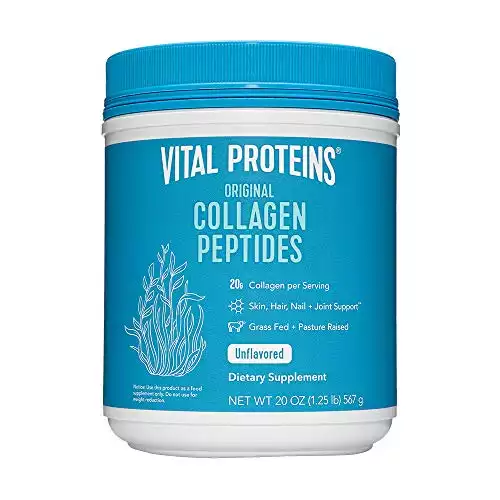 This is an odorless and unflavored anti-aging dietary supplement. It is completely natural and doesn't contain anything else besides the bovine-sourced collagen. Collagen peptides are a specific type of amino acids that come from collagen protein.
The Vital Protein unflavored formula not only is a digestible and bioavailable product but it is also soluble in either hot and cold liquid such as plain water or other beverages. If you increase the collagen intake by including this supplement in your daily diet, you will soon experience stronger hair and nail, a more elastic skin, and stronger joints and bones.
This product leads to a better immune system, not to mention it supports the functions of your central nervous system. Most Vital Protein fans simply love this unflavored option due to its versatility. You can add it to almost everything, from smoothies to soups. You will not even notice that your food contains an extra ingredient.
2. Vanilla & Coconut Water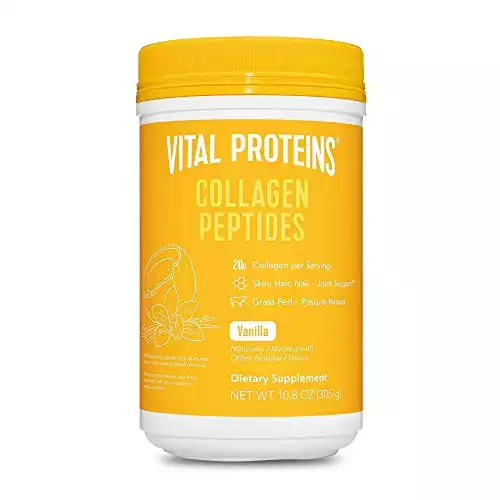 If you're looking for a healthy combo of hyaluronic acid, collagen, and probiotics but with a slight taste of vanilla, this is the right dietary supplement for your needs. It is a high-quality, sustainable, and natural source of collagen that comes from Brazilian pastured-raised and grass-fed bovine hides.
The Vanilla and Coconut formula is a mix of the following ingredients: probiotics, collagen, coconut water, hyaluronic acid, and Madagascar vanilla beans. The product is manufactured during a proprietary natural process and it doesn't contain any additional harmful ingredients like fillers and sugars.
Like the unflavored version, the vanilla formula also promotes healthier hair, better sleep, more youthful-looking skin, stronger nails, and other benefits. Furthermore, it helps you lose weight and achieve a leaner body.
The Vital Protein Collagen Peptides Vanilla flavor works great when added to smoothies, baked goods, and acai bowls. Its consistency is very similar to the almond flour.
3. Mixed Berry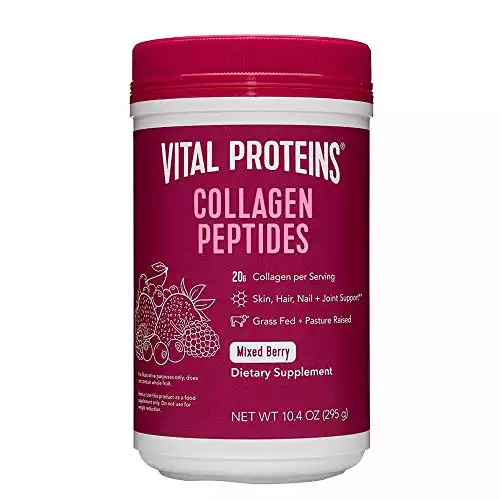 To prepare a protein-packed beverage, you should try the Mixed Berry flavor marketed by Vital Proteins Collagen Peptides. It will make your smoothies a lot more fruity and refreshing. This formula provides a natural whole nutritious supplement that contains probiotics, collagen, hyaluronic acid, and organic berries. The product is made through a manufacturing process from which the modern food processing was removed.
The organic berry mix is composed of strawberries, blueberries, raspberries, blackberries, and acerola cherry. It is very easy to use. You can simply add it to your smoothies, baked goods, and even coffee. It comes with all the benefits of vitamin C, sodium, and potassium.
So, kick your beverages and recipes up a notch with this Vital Proteins powder. It is an ideal choice to use. One recommendation is to prepare a healthy and delicious treat with plain yogurt to which you add a scoop of Mixed Berry powder. Top everything off with frozen berries and you will achieve one the tastiest snacks ever made.
4. Dark Chocolate & Blackberry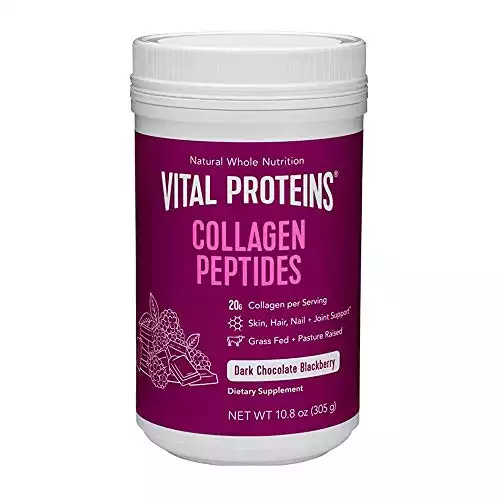 The Dark Chocolate and Blackberry variety is the newest flavor launched by Vital Proteins. It combines the antioxidant benefits of blackberries and dark chocolate with the bone supporting perks of collagen. By consuming this protein powder on a regular or daily basis, you will gain a head-to-toe wellbeing.
Adding one scoop of this supplement to your morning oatmeal bowl or smoothie it will make you healthier and better looking from the inside out. Its antioxidant properties will fight free radicals that are responsible for your skin aging effects. Also, dark chocolate has been linked to an improved cognitive performance.
On the other hand, blackberries lower oxidative stress and body inflammation and they are considered one of the best superfruits on the market. The main ingredients of this product are bovine hide collagen peptides, coconut water powder, hyaluronic acid, organic cocoa, organic blackberries, and Bacillus Coagulans.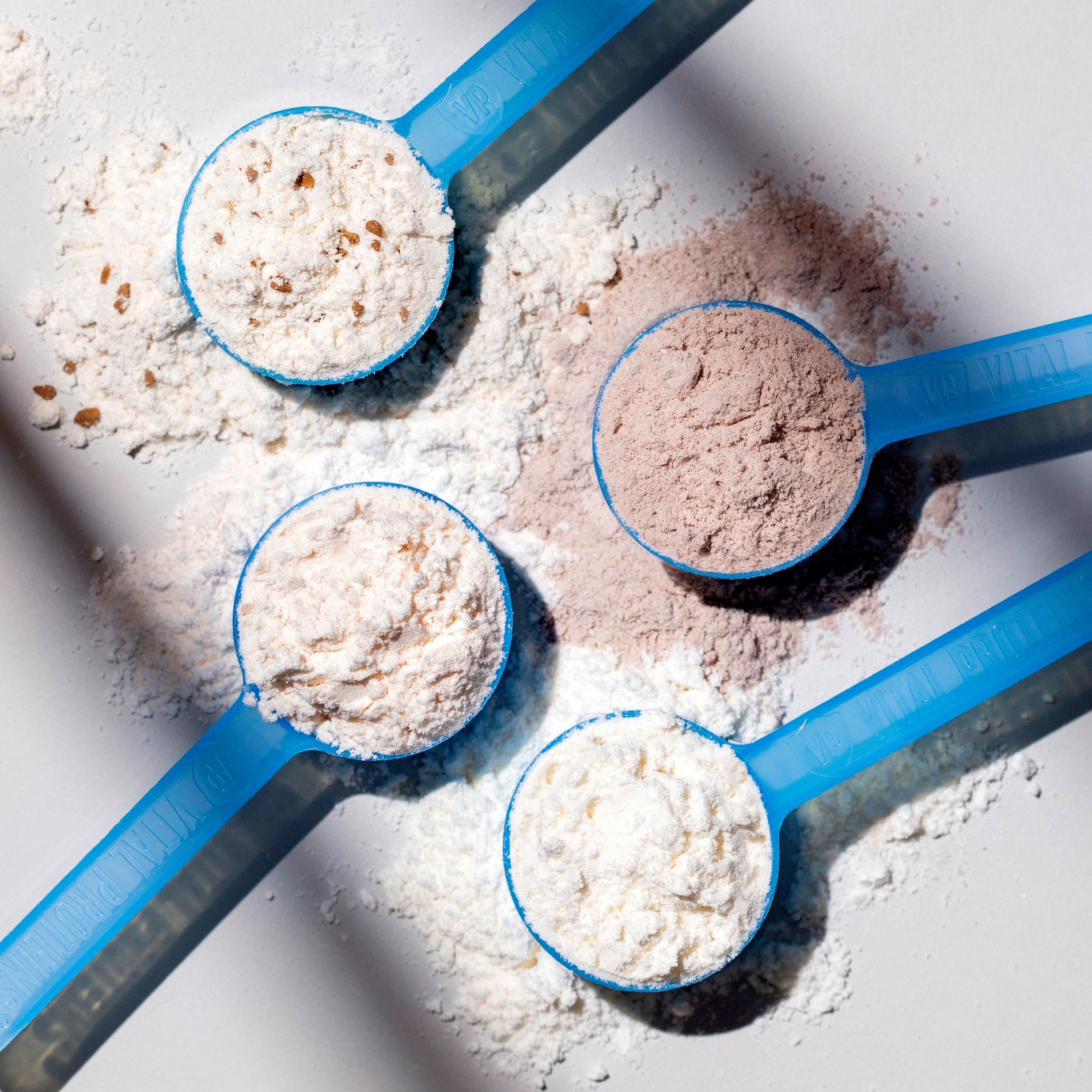 Nutritional Facts – the Unflavored Variety
Vital Proteins Collagen Peptides Supplement Facts – per one serving (20g or 2 scoops)
Calories
70
Sodium
110 mg (5% of one's needed daily value)
Collagen
20 g
Protein
18 g
Leucine
524 mg
Valine
433 mg
Proline
2076 mg
Glycine
3719 mg
Nutritional Facts – the Flavored Varieties
| | | | |
| --- | --- | --- | --- |
| | Mixed Berry (one serving = 29g) | Dark Chocolate & Blackberry (one serving = 30g) | Vanilla & Coconut (one serving = 25g) |
| Calories | 100 | 110 | 90 |
| Protein | 18 g | 18 g | 18 g |
| Carbohydrates | 7 g | 8 g | 4 g |
| Sugars | 5 g | 5 g | 3 g |
| Sodium | 84 mg | 88 mg | 110 mg |
| Potassium | 128 mg | 297 mg | 90 mg |
| Collagen | 20 g | 20 g | 20 g |
Pros of Vital Proteins Collagen Peptides
It offers a lot of health benefits. It works amazingly for your skin, bones, joints, and even digestive system. You will see how well your skin looks in just a couple of weeks of consuming this supplement;
It is a better alternative to marine collagen. The type of collagen that is derived from fish skin or scales represents a popular collagen peptides source. However, most consumers have agreed that bovine collagen is even more effective and it is also easier for your body to absorb and digest;
Visible hair and nails growth. Many of those who have consumed this particular supplement have noticed a significant growth when it comes to both hair and nails. Some have even stated their eyelashes and toenails have grown quicker than usual;
It is easy to prepare. Vital Proteins Collagen Peptides supplement mixes well with hot or cold liquids;
It can be added to virtually anything. The Vital Proteins powder has no flavor whatsoever (the unflavored version) so you can mix it with anything you like. You can even add it to your soups, smoothies, stews, and shakes.
Cons of Vital Proteins Collagen Peptides
It is a bit on the pricey side. Most clients think this supplement is quite expensive. One container of 20 ounces costs around $41. By comparison, many other similar products have a more affordable price (between $20 and $30 per container). Still, this is a premium supplement which is highly effective so many people are willing to pay the price for achieving healthier and stronger nails, hair, joints, and bones;
It is not a vegan or vegetarian-friendly supplement. This powder is mainly made from bovine hide which makes vegetarians as well as vegans unable to consume it;
Some clients have complained about the supplement's bad aftertaste. According to the manufacturer and most of its users, this powder has no odor or flavor (if you go for the unflavored option). Still, some consumers have claimed this supplement has a slightly bad aftertaste that they dislike. For some of them, this aspect represented a huge deal breaker and they have stopped consuming the powder
Vital Proteins Collagen Peptides Side Effects
Digestion Discomfort Possible: A number of users have reported suffering digestive issues, such as indigestion, stomach upset, and even bloating. Be aware of these potential side effects if you decide to try Vital Proteins Grass Fed Collagen Peptides.
Increased Histamine Levels: While this is rare, I've heard of some negative reactions due to increased histamine levels. Specifically, this appears to be closely related to those with pre-existing histamine intolerance (sometimes referred to as Mast Cell Activation Syndrome). As always, check with a qualified medical specialist if you suspect this might be an issue for you!
Tryptophan Suppression: This might sound foreign, but typically this is found in people suffering from mood disorders. Studies have shown that collagen might cause tryptophan depletion.
Price – How Much Does This Collagen Supplement Cost?
There are a couple of available online channels where you can purchase this protein powder.
a. The Unflavored Variety
10-ounce container – $25;
20-ounce container – $43;
Stick packs – $34;
b. Berry Mix
A 10-serving container – $39;
A 20-serving container – $65.
c. Vanilla & Coconut Water
A 12-serving container – $48;
A 24-serving container – $75.
d. Dark Chocolate & BlackBerry
A container of 10 servings – $39;
A container of 20 servings – $65.
The above prices are available for a one-time purchase. If you decide to become a subscriber, you will benefit from the company's auto-shipment policy and a 10% discount.
On Amazon
Prices on Amazon might vary depending on the container's size, the number of portions, the provider's policy, etc.:
A 10-ounce canister – $23.75;
A 20-ounce canister – $40.85.
b. Mixed Berry
A 10-ounce canister – $39;
A 20-ounce canister – $95.80.
Only the 20-ounce canister is available for sale on Amazon – $71.25 for subscribers only (a one-time purchase costs $75).
d. Dark Chocolate & Blackberry
A canister of 10.65 ounces – $39;
A canister of 21.3 ounces – $95.80.
Like in the case of the official website, on Amazon, clients who become subscribers will benefit from bonuses and discounts.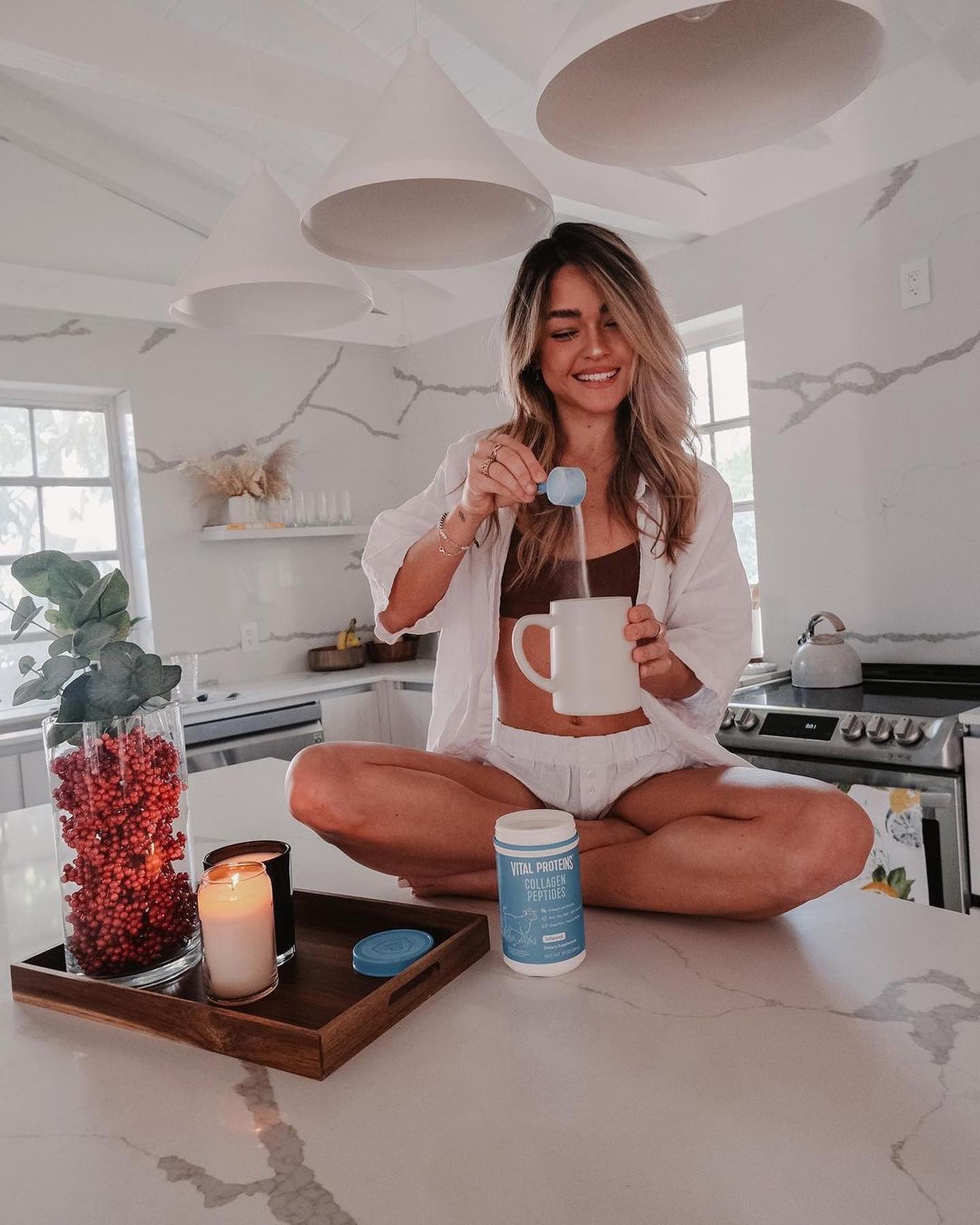 How to Use Vital Proteins Collagen Peptides
This powder contains elements that your body will easily digest. It is soluble in cold and hot water, liquids, and other beverages. The recommended dosage is 1-2 servings of Vital Proteins powder per day. Simply add it to your beverages or meals. This product will boost your energy by providing an essential vitamin mix.
Here are all the possible ways in which you can use the Vital Proteins powder:
Combine one serving with water, natural juices, or other beverages;
Give your smoothies a protein boost by adding one scoop of Vital Proteins powder;
Recreate some of your best desserts and entrees recipes with this supplement;
Mix it with soups, oatmeal, and even sauces;
Prepare a nice beverage by adding soy, coconut, or almond milk; this way, you will achieve a refreshing treat that will also offer a great protein punch.
Vital Proteins Collagen Alternates | Other Options to Consider
Not sure Vital Proteins Grass Fed Collagen Peptides is the product for you? Here are a few competing products to consider:
Natural Force® Primal Peptides — This product is also made from grass-fed bovine hide, but it's formulated for more active athletic use. The product is 100% Paleo Diet-friendly, making it a good option for those with dietary restrictions. On the downside, it's significantly more expensive than Vital Proteins–costing you $20 (For the latest prices and discounts, check here) for less than 6 ounces!
Sports Research Premium Collagen Peptides— This is another grass-fed cow product, but one with a much better aftertaste then Vital Proteins. It contains a similar nutritional profile, with a similar price tag–roughly $25 (For the latest prices and discounts, check here) for 16 ounces of the supplement. It's also a sport-oriented supplement designed for athletes leading active lives.
Neocell Marine Collagen plus Hyaluronic Acid — Instead of delivering collagen peptides in powdered form, this supplement comes in the form of capsules containing both collagen derived from fish and hyaluronic acid to improve connective and neural tissue. It is a more vegetarian-friendly option than Vital Proteins, as it's derived from tilapia fish rather than cows. At $13 for 120 capsules (For the latest prices and discounts, check here) containing 2 grams of collagen peptides, it's a well-priced, affordable option.
Bottom Line of Vital Proteins Collagen Peptides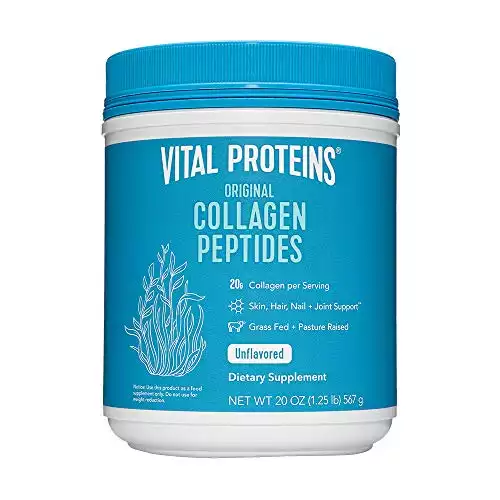 Vital Proteins Collagen Peptides Powder | Amazon
Bioavailable collagen peptides powder sourced from grass-fed, pasture-raised bovine to ensure a high quality and sustainable source of this powerful ingredient. Digested and absorbed by the body quickly for maximum benefits.
Buy at Amazon.com
We earn a commission if you click this link and make a purchase at no additional cost to you.
05/01/2023 12:20 am GMT
All in all, Vital Protein Collagen Peptides is a good product which provides collagen, an essential type of protein. This supplement is an excellent choice, especially for people over 25 years old who might not consume enough collagen in their daily diets.
It is a missed nutrition element that Vital Protein can offer. Although it is an expensive protein powder, it is considered a premium brand and the product contains only collagen from natural sources without any fillers or artificial flavors.
Recommended Reads: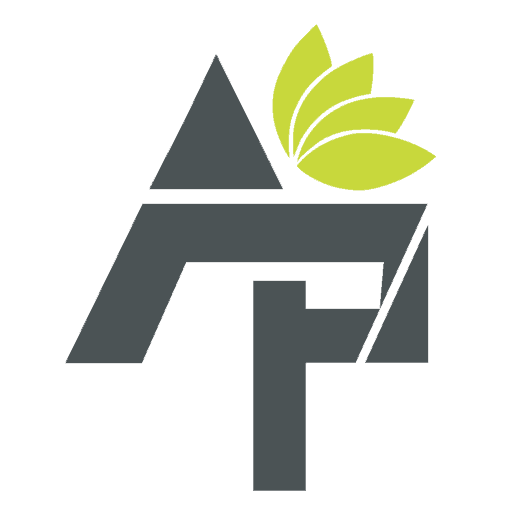 Alt Protein Team is a team of professionals and enthusiasts committed to bringing you the most up-to-date information on alternative protein, health and wellness, workouts, and all things health-related. We've reviewed a lot of products and services so you don't have to guess when you spend your hard-earned money on them. Whether you want to shed some pounds, build lean muscle or bulk, we can help you figure out what you need to do and what you need to have to achieve your goals.