I am almost positive that most of you have heard about Purely Inspired 7 Day Cleanse because it is one of the best detox cleanse products on the market. Lately, detox cleans methods have gained a lot of popularity among people who want to lose weight, become healthier, and who are concerned about their wellness.
Purely Inspired's formula is so cleverly created that it combines the powerful effects of a Brazilian acai beerry, senna, and digestive enzyme. All these ingredients put together lead to a boosted metabolism and better digestion and effective cleans. Furthermore, not only are they guaranteeing a great result but they also offer you purity.
Below, we have a full Purely Inspired 7 day cleanse review in order for you to discover more about this product in terms of ingredients, effectiveness, price, and more.
What Is Purely Inspired 7-Day Cleanse?
Purely Inspired 7-Day Cleanse is a gluten-free and vegan-friendly formula that provides an excellent cleansing experience. In other words, it helps your body flush digestive waste in a gentle and effective manner.
It offers you a fresh start and great results in only a short and convenient 7-day timeframe. This brand provides a wide range of weight loss and nutritional products like organic Garcinia Cambogia, organic greens, multivitamins, and superfood choices. However, their 7 day cleanse capsules are among the most popular Purely Inspired products on the market.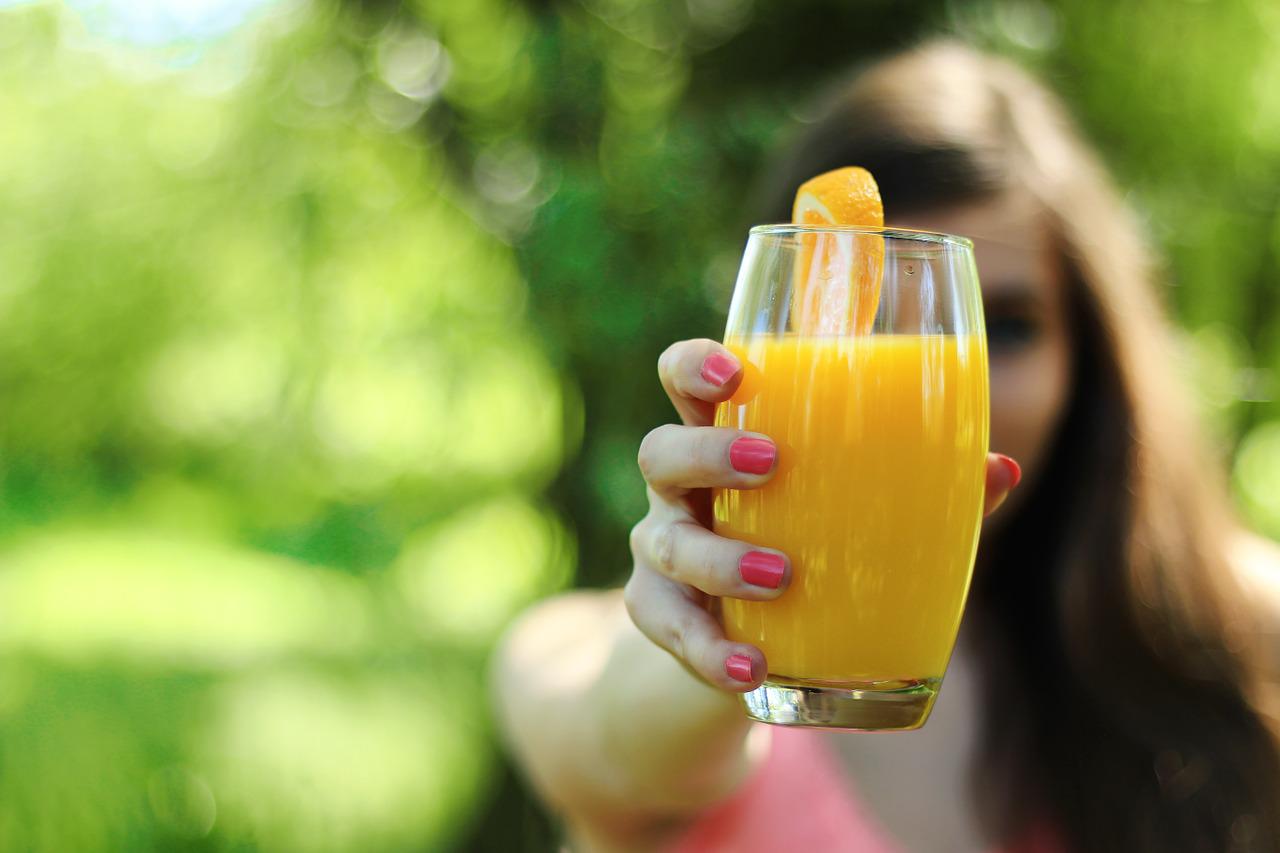 One standard-sized container has 42 veggie capsules and the maximum daily dosage is three capsules. If you try this supplement and you are pleased with it, the company offers you the opportunity of becoming one of their brand's ambassadors. All you have to do is to go to their online platform and fill out a simple and brief form.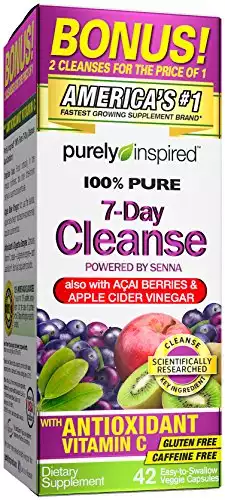 Purely Inspired 7 Day Cleanse Features
It contains Senna which is a key cleansing ingredient that will make you feel rejuvenated and renewed;
Contains probiotic, antioxidant vitamin C, and digestive enzymes, all of which have powerful antioxidant properties;
It is gluten-free so it can be consumed by all people, including those who have special dietary restrictions;
It comes with a well-balanced content of the well-known Brazilian superfruit, Acai berry.
Ingredients
The formula's herbal mix contains Senna leaf extract. This plant works the body's natural elimination process. Purely Inspired capsules are made from three categories of ingredients:
Superfruit Blend – Acai fruit extract, kiwi fruit, Amla fruit extract, and glutathione;
Cleansing Blend – Senna leaf extract, apple cider vinegar, acacia gum brand, and stem;
Digestive Blend – Bacillus Coagulans, papain, ginger root, and fennel seed.
There are also some additional ingredients that you will find in these capsules such as silicon dioxide, water, hypromellose, magnesium stearate, and microcrystalline cellulose.
Nutritional Facts
Purely Inspired 7 Day Cleanse Nutritional Value per one serving (3 capsules)
Calories
0
Dietary Fiber
<1 g
Carbohydrates
1 g
Vitamin C
7 mg
How Does It Work?
Purely Inspired is a fast-acting cleanse formula that will help your body flush excess digestive waste in an effective and simple way. The entire effect is empowered by Senna which is part of a family of flowering plants.
This supplement is widely used, especially by overweight people and those who want to eliminate body toxins. It is highly effective due to its blend of herbs which is enriched with fibers and vitamins. The product's effect is very similar to the one of a laxative which is said to help you shed those extra pounds right off.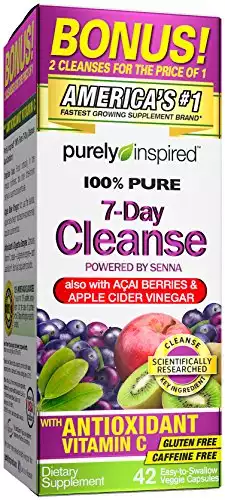 To make sure you achieve the expected results, you must look for the original product and take it for the entire period of 7 days. At the end of this period, you must take a break before consuming this supplement again in order for your body to have enough time to rest.
Avoid overdosing because this might lead to certain side effects due to the Senna leaf extract strong laxative properties.
As long as you are a healthy adult and you consume the Purely Inspired capsules as directed on the product's label, you will be on the safe side because there are no severe side effects linked to this formula.
How to Use Purely Inspired Capsules
First off, you should know that one container of Purely Inspired contains 42 veggies capsules. Then, another important thing to be aware of is the fact that one serving equals three capsules. So, make sure to take one serving with your last meal of the day, right before bedtime. Also, drink a minimum of eight ounces of water to ensure the ingestion and digestion of these capsules.
You should avoid exceeding three capsules per day, especially within a period of 24 hours. As its name says it, this cleansing program should be followed only seven consecutive days so don't ingest the Purely Inspired capsules for a longer period than the one mentioned above.
Another thing we should mention is that this product is specially created for occasional use only. So, make sure to carefully read the entire label and follow its directions accordingly. As mentioned previously, during this cleansing period, it is recommended to drink between eight and ten glasses of water per day.
To help your body adjust to this supplement's effects start with a lower dosage and then increase it slowly and controllable:
The first two days take only one single capsule right before going to bed;
The next two days you can increase the dosage to 2 capsules per day which you should take with your last meal;
The last two days of the cleansing process you can consume a full serving of three capsules before bed.
Caution! Pregnant and breastfeeding women, as well as people who suffer from chronic diseases, should consult their doctors before consuming this product.
How Much Does It Cost?
You can purchase the Purely Inspired 7-Day Cleanse from Amazon as well as from the company's official website:
Purely Inspired Official Website Shop – around $16.99 (if you buy this supplement from the company's website, you will receive a vanilla-flavored organic protein sample for free). Also, the shipping doesn't cost a thing;
Amazon – for a one-time purchase you must pay around $9.99 while subscribers will receive a 5% discount. So, if you become an Amazon Prime member, you will only pay $9.49 for this product. Also, on the first delivery, clients will benefit from an extra $1.50 off coupon.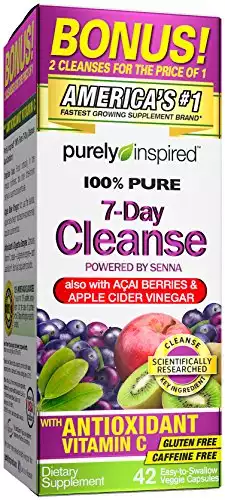 A great advantage of this supplement is the company's money-back guarantee. If you're not pleased with this product and the way it works for your system, you can contact Purely Inspired and receive all your money back.
Possible Side Effects
Although this product is safe to use and there were no serious side effects mentioned by consumers, you should be aware of what might happen if you don't follow your doctor's instructions or the requirements written on the supplement's label.
1. Headaches and Fatigue
Both these issues are common side effects when it comes to a 7-day cleansing program. While your body struggles to eliminate toxins and excess waste, it is only normal to experience light headaches. For example, if you eliminate caffeine consumption, your entire organism will go through a so-called withdrawal period.
To avoid this issue try to gradually lower the consumption of harmful foods and beverages such as sodas, sugars, and caffeine.
Feeling fatigued is another natural and commonly-met result of a cleansing and detox diet or any restricted dietary plan. Your body's energy reserves will become depleted during the program because the whole organism is struggling to eliminate waste. You can compensate this energy loss by increasing your veggie, fruit, and natural juices intake.
2. Digestive Issues
Other usual detox side effects are related to your digestive system. Among these, the ones that appear quite frequently are cramps, bloating, nausea, flatulence, and even diarrhea. The level and intensity of these side effects may vary depending on your previous dietary choices as well as your colon's health.
The best and most recommended natural treatments that cure both cramping and bloating are ginger root tea or capsules, charcoal, and digestive enzymes supplements.
To handle other problems like nausea, we recommend you to drink a lot of fluids. Besides water, carrot juice is also an excellent choice in this situation.
3. Skin Imbalances
The biggest waste eliminatory organ is the skin and during this cleansing program, your skin might become oily or you might develop acne and boils. Symptoms similar to rashes are also very common but all these issues should disappear in a couple of days after you complete the detox program.
4. Weight Imbalances
Most specialists seem to agree that almost the entire weight you lose during a 7-day detox diet is water weight. So, it is likely to gain that weight back after the cleanse period is completed. Research has shown that low-calorie diets make your body produce higher levels of cortisol which is a stress-related hormone linked to belly fat.
To prevent all these potential issues and side effects, besides following specific instructions to the letter, you must also drink plenty of water during the 7-day cleansing diet.
What Do Customers Say About This Product?
There are plenty of people who declare themselves satisfied with this product. Users said they felt refreshed and that the energy level has significantly increased after the cleanse. At first, most individuals felt overwhelmed with how many detox options are out there but once they found Purely Inspired 7-Day Cleanse they knew they had a winner.
Probably the most competitive advantages of these capsules are their price (Purely Inspired is a more than affordable supplement) and their effective yet gentle cleansing and detox power. According to clients, this is the perfect choice for people who have never experienced this type of dietary restriction before.
On the other hand, we have encountered a few negative reviews on the Internet but most of them are related to not drinking enough water during this regimen which leads to dehydration. Like in the case of the domino effect, the lack of water translates into cramping and painful bowel movements.
A few customers have said they felt dizzy and lightheaded and others have even stated that this product didn't seem to offer them any results, so they were not shy in expressing their disappointment.
So, as you can see, opinions vary from one person to another. A certain group of individuals was happy with the way these capsules worked. Yes, we are talking about casual smokers.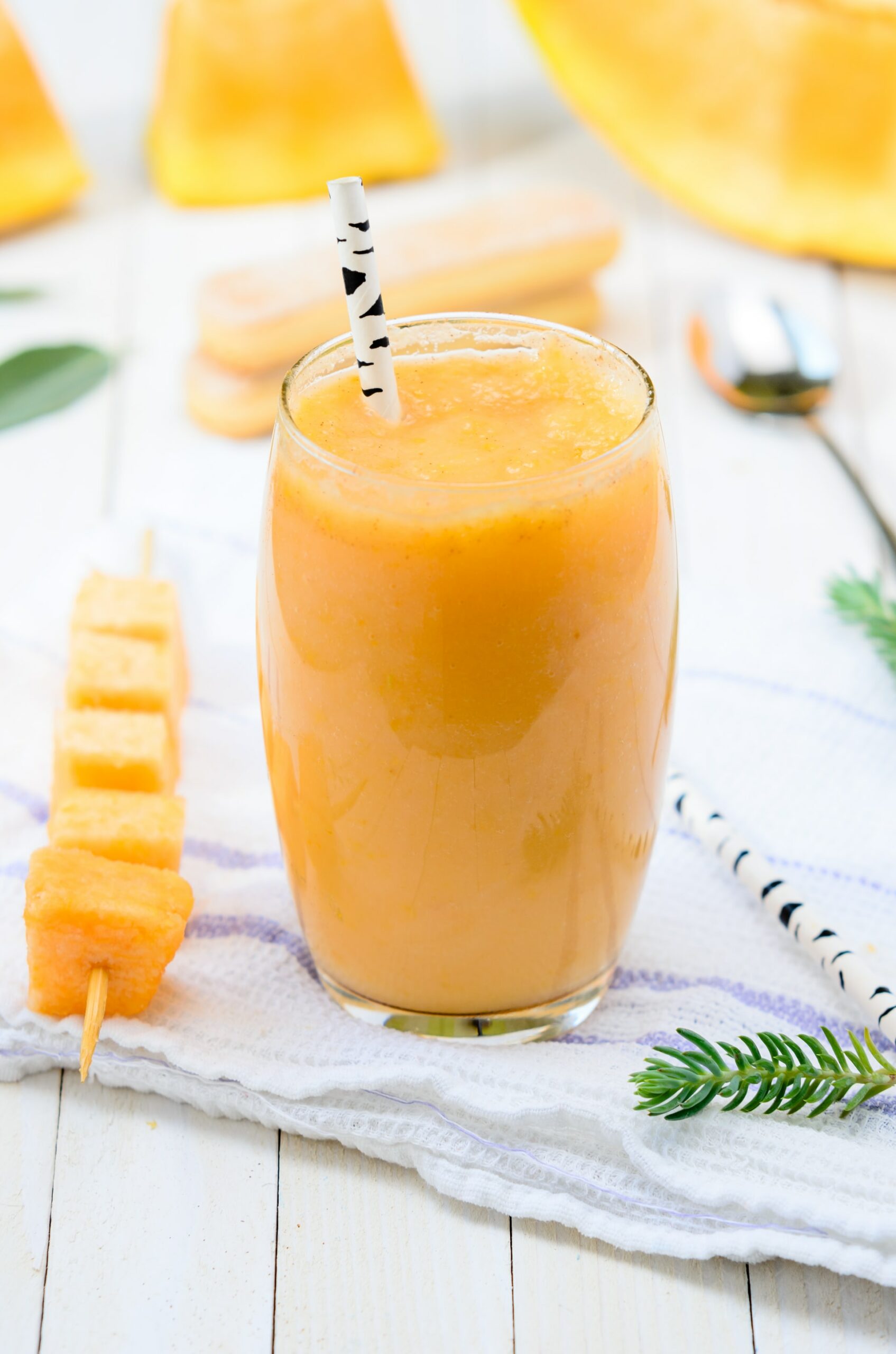 FAQs
Question: Can I Combine the Purely Inspired 7-Day Cleanse with other weight loss products?
Answer: Yes, you can combine the Purely Inspired 7 Day Cleanse pills with other weight loss products, and of course, probiotics and proteins as well.
Question: Are there any side effects from taking the Purely Inspired 7 Day Cleanse?
Answer: Since the Purely Inspired 7 day cleanse is made from natural ingredients only its very unlikely that you will develop any side effects like dizziness, diarrhea, or more serious symptoms. But if you do, it's recommended that you
Question: Is the Purely Inspired 7 Day Cleanse safe for pregnant or breastfeeding women?
Answer: No. It's never recommended to use any weight loss supplements during pregnancy, as your fetus might suffer from an insufficient amount of vitamins, proteins, probiotics, and all the other essential nutrients for proper development.
The Purely Inspired 7 Day Cleanse – Putting It All Together
Does Purely Inspired 7-Day Cleanse work or not? Well, first of all, we like that this supplement contains natural ingredients and that it is a very affordable detox product. Nevertheless, what we are a bit concerned about is the lack of research backing up the company's marketing claims.
Most of you would like to eliminate waste while also losing weight and we cannot say for sure whether or not this product will the best one for your needs. All that's left is for you to try it and see if it works. Then, let us know about it by leaving a comment below.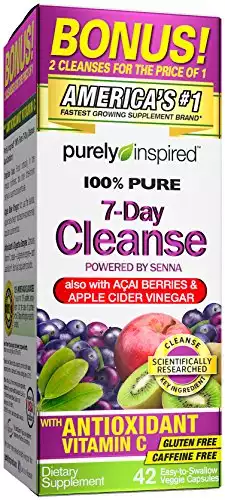 Recommended Reads:
Disclaimer
Last updated: March 14, 2022
The information contained on www.altprotein.com website (the "Service") is for general information purposes only.
Alt Protein assumes no responsibility for errors or omissions in the contents on the Service.
In no event shall Alt Protein be liable for any special, direct, indirect, consequential, or incidental damages or any damages whatsoever, whether in an action of contract, negligence or other arising out of or in connection with the use of the Service or the contents of the Service. Alt Protein reserves the right to make additions, deletions, or modification to the contents on the Service at any time without prior notice.
Alt Protein does not warrant that the Service is free of viruses or other harmful components.
Fitness disclaimer
The Service offers health, fitness and nutritional information and is designed for educational purposes only. You should not rely on this information as a substitute for, nor does it replace, professional medical advice, diagnosis, or treatment. If you have any concerns or questions about your health, you should always consult with a physician or other health-care professional.
Do not disregard, avoid or delay obtaining medical or health-related advice from your health-care professional because of something you may have read on the Service. The use of any information provided on the Service is solely at your own risk.
You can also review our Editorial Integrity Policy.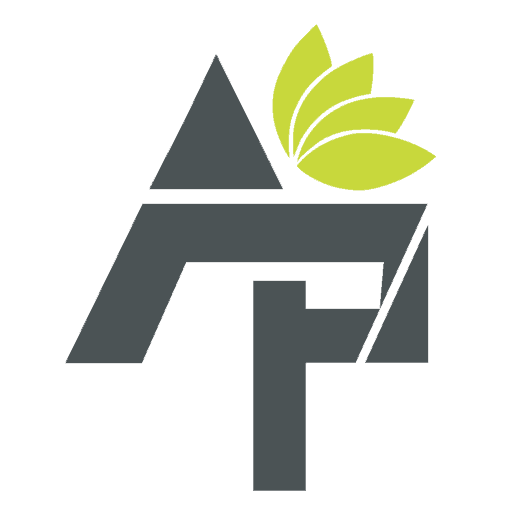 Alt Protein Team is a team of professionals and enthusiasts committed to bringing you the most up-to-date information on alternative protein, health and wellness, workouts, and all things health-related. We've reviewed a lot of products and services so you don't have to guess when you spend your hard-earned money on them. Whether you want to shed some pounds, build lean muscle or bulk, we can help you figure out what you need to do and what you need to have to achieve your goals.