Vital Proteins vs. Great Lakes is quite the collagen company showdown. Both look excellent and are packed with benefits. Which collagen product is best? Is one actually better than the other? Read on to find out. But let's just say I was a little surprised.
Main Differences Between Vital Proteins vs Great Lakes
The main differences between Vital Proteins vs Great Lakes are:
Vital Proteins sells collagen peptides, collagen supplementation and drinks, whereas Great Lakes only sells collagen peptide powder.
Vital Proteins offers a 25% discount on every purchase, whereas Great Lakes offers 3 packages and a gift included.
Vital Proteins doesn't have any suggested recipes for the collagen peptide, whereas Great Lakes does have a lot on their site.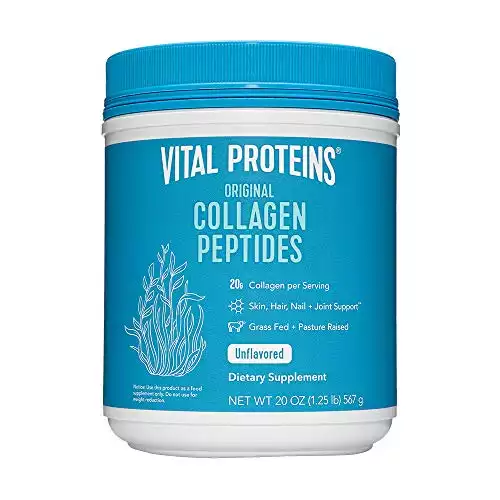 Vital Proteins Collagen Peptides Powder | Amazon
Bioavailable collagen peptides powder sourced from grass-fed, pasture-raised bovine to ensure a high quality and sustainable source of this powerful ingredient. Digested and absorbed by the body quickly for maximum benefits.
Buy at Amazon.com
We earn a commission if you click this link and make a purchase at no additional cost to you.
05/01/2023 12:20 am GMT
The protein supplement for Vital Proteins is from pasture-raised cows in Brazil and New Zealand and wild-caught fish in Hawaii.
The founder of the company was inspired to create the collagen protein powder because of knee pain he experienced one day while he was out running. He wanted to heal and protect his body so he wouldn't have to give up one of the things he loved to do.
This collagen product is designed for all types of people, from those who just enjoy getting a little extra exercise on the weekends to serious athletes.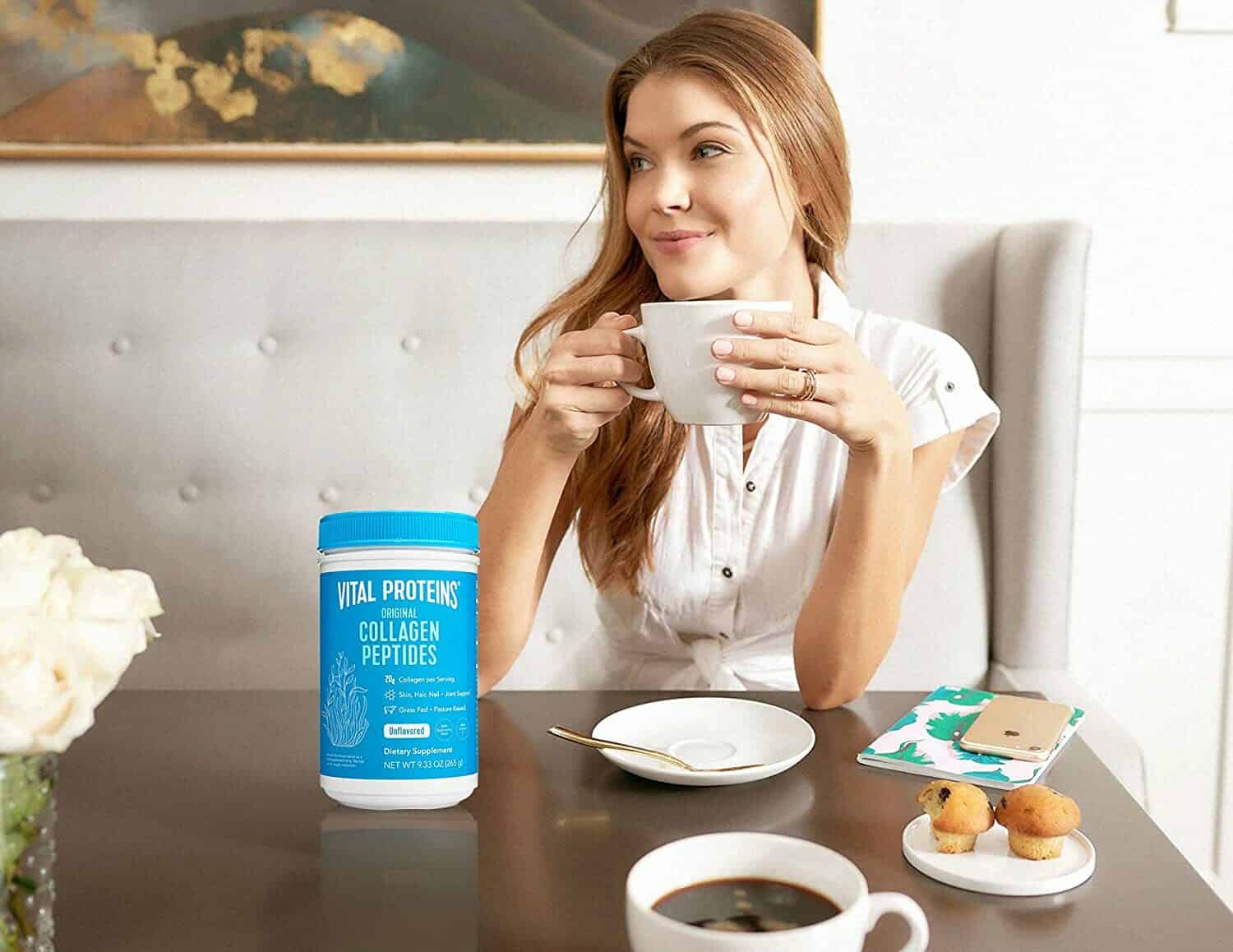 What They Offer
This is a long list!
Collagen Peptides (Unflavored, Dark Chocolate & Blackberry, Vanilla, or Mixed Berry)
Marie Collagen
Collagen Creamer (Coconut or Vanilla)
Matcha Collagen (Original or Peach)
Stick Pack Sampler Box (includes samples of Collagen Peptides, Marine Collagen, Beef Bone Broth Collagen, Strawberry Lemon Beauty Collagen, and Lavender-Lemon Beauty Collagen)
Beauty Collagen (Strawberry Lemon, Lavender Lemon, Melon Mint, and Cucumber Aloe)
Collagen Beauty Water(Melon Mint and Cucumber Aloe)
Collagen Whey Protein (Banana Cinnamon, Dark Chocolate, and Vanilla Coconut)
Collagen Sports Greens (Dark Chocolate)
Collagen Veggie Blend
Beauty Boost Capsules
Collagen Creamer (Gingerbread) made with coconut milk
Cartilage Collagen capsules
Bundles of favorites
Gift cards
Blender Bottles
Milk Frothers
T-shirts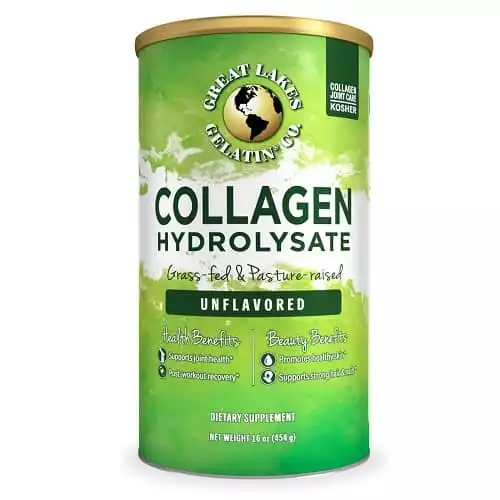 The company started in 1922, so you know they're doing something right. Back then they were called Grayslake Gelatin, but they became Great Lakes Gelatin® Company in 1988.
Their products didn't start out as a collagen supplement for clearer skin, joint health, or great hair. Instead, they were making gelatin collagen powder for use in desserts and vitamin capsules and as a dietary supplement as well.
Great Lakes gelatin and collagen products come from pasture-raised, grass fed bovine in Brazil and Argentina. They're focused on animal welfare, food safety, and quality.
What They Offer
Collagen Hydrolysate (the main event and main thing I'm comparing to a Vital Proteins collagen product here)
Single can
Two cans with free shipping
Three cans with free shipping
8-lb bag with free shipping
Convenience packs (20 packs)
Set of two convenience packs (40 packs total) with free shipping
Collagen Endurance (1-lb can), with B vitamins for energy and stamina
Collagen Endurance Plus (1-lb can), with B vitamins for energy and stamina
Flavors
Well, if you're looking for a brand you can stick with and you love variety, Vital Proteins is a no-brainer. You need that one and all the things they have to offer, including protein collagen in all the flavors.
If you're pretty set on just using plain collagen that can come with additional ingredients that will give you energy, Great Lakes is worth checking out. They do have some flavored options within the Endurance line, but they don't have the range that Vital Proteins does.
Otherwise, these are pretty much the same. Both claim to be flavorless and odorless. Most reviewers seem to agree. However, there are reviewers in both camps who beg to differ.
Variety of Products
When we look at Vital Proteins vs Great Lakes in terms of what's available from the line as a whole, Vital Proteins is the winner. They don't just have peptide-protein collagen powder.
There are capsules, creamers, blends with veggies and probiotics, and even different collagen type (marine collagen, for example). If you want to be able to shop for several things in one place, Vital Proteins might be the one to try first.
How Do The Collagens Differ?
There's a pretty big difference in the options these companies offer, but they both do plain, unflavored collagen. For the sake of an apples-to-apples review, I'm going to compare the Vital Proteins Collagen Peptides (bovine) and the Great Lakes hydrolyzed collagen (also bovine collagen). Same thing, different names.
| | | |
| --- | --- | --- |
| | Vital Proteins | Great Lakes |
| Container sizes | 20oz, 10oz, 20 stick packs, 360 capsules | 16oz can, 8lb bag, a pack of 20 sticks, |
| Amount of protein | 20g | 11g |
| Claims | Bioavailability, able to dissolve in hot or cold liquids, and helpful for hair, skin, nails, joints, ligaments, and tendons, helps IBS, and contributes to weight management. | Soluble in hot or cold drinks, even beneficial for pets, better health, better performance, bioavailability, and healthier skin and nails |
| Price | $25.00 (10oz) to $43.00 (20oz) | $23.99 (16oz can) to $129.00 (8-lb bag) |
| Additional ingredients | None | None |
| Taste | None | None |
| How well does it mix into beverages? | Better in hot beverages than iced, but several reviewers say it dissolves in their cold beverages just fine (some users urge people to order straight from Vital Proteins for best results) | It's better in hot and some users claim it won't mix at all in their cold beverages. However, others have no trouble. |
| Serving size | 2 scoops (20g) (Note: The sticks are listed as a serving size but only contain 10g of collagen, 9g of protein.) | 12g (2 rounded Tablespoons) or one stick (also 12g) |
| Pros | Most reviewers report improvements in hair, skin, nails, and/or joint pain. They also say the product is odorless and flavorless. It has a 4.2 rating on Amazon with almost 3000 reviews. | Users report clearer skin, weight loss, less joint pain, improved digestion, and thicker hair and lashes. It does dissolve in hot and cold beverages, but does best in hot liquids. No flavor or smell. It has a 4.4 rating on Amazon with over 550 reviews. |
| Cons | Some reviewers reported more joint pain, elevated blood pressure, bloating, diarrhea, vomiting, and/or acne | May clump a little in cold beverages (some users said it wouldn't dissolve at all in them), some felt no difference, and some people DO detect an unpleasant flavor and smell. Some reviewers mentioned stomach cramps, rashes, headaches, and bloating. |

Vital Proteins vs Great Lakes: Which One Should You Take?
When I first started writing this, I thought Vital Proteins would be the hands-down winner, no contest. I love their variety and there's a ton of hype around the product that seems well-deserved.
However, as I was reading, one thing stuck out to me: Great Lakes seems to be easier on the digestive system for some reason. If you have trouble with IBS or certain autoimmune diseases and you want to give collagen a try, I would start with the Great Lakes one.
The price of the Great Lakes product is better and I saw fewer comments about how the product purchased on other sites isn't the same as what you get straight from Great Lakes. I don't know why there would be so much variation in the Vital Proteins products, but enough people mentioned it in their reviews for me to take it seriously.
If you want to use a collagen protein powder and consume as many grams of protein possible when you do it, first glance says you should start consuming collagen from Vital Proteins because there are nine more grams of protein per serving.
This could be looked at as a non-issue, though, since there's a difference in serving size: 12g vs. 20g. If you want to be a rebel and have more than the serving size listed on the back of the Great Lakes can, you can use 20g of it and achieve about the same result.
To branch out from the basic collagen and experiment with flavors and extra benefits from additional ingredients, Vital Proteins is the way to go. However, Great Lakes isn't completely lacking in that department if you just want your collagen to give you extra energy with a touch of flavor.
These are both solid products and either will probably work well for most people. There's no clear winner to me, since both can help your hair, skin, nails, and joints. The concerns are largely the same for both, with a few variations (headaches and rashes came up more with Great Lakes, while stomach upset seemed to show up more often with Vital Proteins).
Other Collagen Supplement Options to Try
Vital Proteins vs Great Lakes is a wonderful place to start when you're trying to find the perfect collagen powder for you. They're highly rated, shown to work, and not too hard to get your hands on. However, there are other collagen products on the market, like: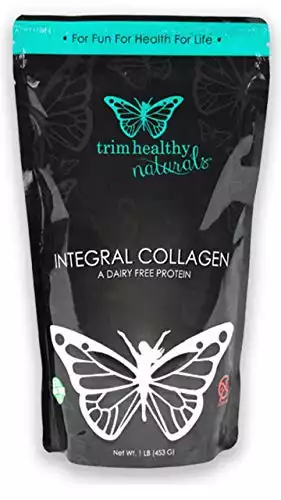 Trim Healthy Naturals Integral Collagen | Amazon
From the grasslands of Argentina and Brazil, bovine Integral Collagen is pork free and processed with integrity. It dissolves easily in liquid with no blending required and is completely tasteless. This makes it the perfect choice to swirl into Greek yogurt or pour into your hot tea for a nutritional overhaul.
Buy at Amazon.com
We earn a commission if you click this link and make a purchase at no additional cost to you.
05/01/2023 12:00 am GMT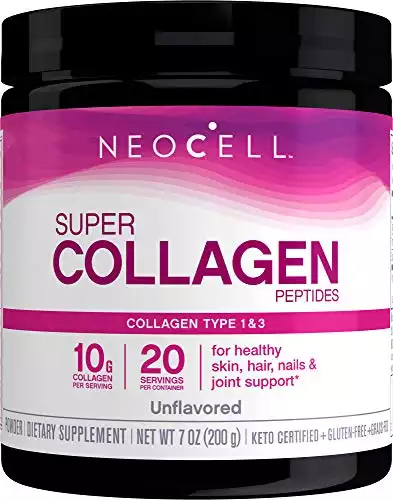 NeoCell Super Collagen Peptides Powder | Amazon
A combination of Types 1 & 3 hydrolyzed collagen peptides, the collagen in this supplement can provide some of the necessary building blocks to produce collagen in an easy to mix, unflavored powder.
Buy at Amazon.com
We earn a commission if you click this link and make a purchase at no additional cost to you.
05/01/2023 12:09 am GMT
HUM Nutrition Collagen POP (These are dissolvable tablets with marine collagen, vitamin C, and they turn your water into a "rose and lemon beauty tonic.")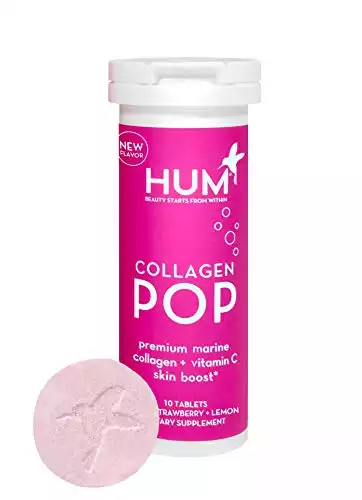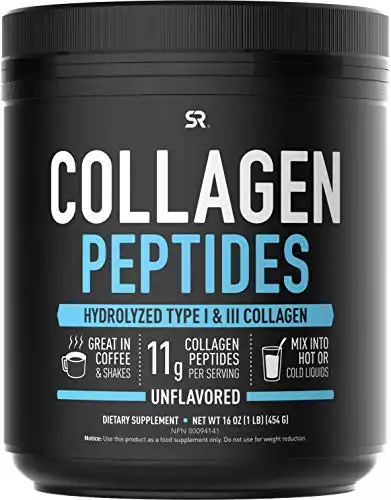 FAQs
Question: Is there any difference between Collagen Hydrolysate and collagen gelatine?
Answer: Yes, there is a huge difference between Collagen Hydrolysate and collagen gelatin. The first type is used for smoothies and other drink mixtures, whereas the collagen gelatin first needs to be warmed and is usually used in food and desserts.
Question: Do I really need collagen?
Answer: Our bodies naturally produce collagen, but it's recommended that you take collagen in form of a supplement, as it will help your body increase production.
Question: Which foods are high in collagen?
Answer: There are lots of foods that have collagen, so some of them include fish, chicken, citrusy fruits, egg whites, berries, and a lot more, so consuming collagen is a must, on regular basis in order to increase collagen production and improve the skin elasticity, joint health, and hair.
Recommended Reads:
Disclaimer
Last updated: December 16, 2019
The information contained on www.altprotein.com website (the "Service") is for general information purposes only.
Alt Protein assumes no responsibility for errors or omissions in the contents on the Service.
In no event shall Alt Protein be liable for any special, direct, indirect, consequential, or incidental damages or any damages whatsoever, whether in an action of contract, negligence or other arising out of or in connection with the use of the Service or the contents of the Service. Alt Protein reserves the right to make additions, deletions, or modification to the contents on the Service at any time without prior notice.
Alt Protein does not warrant that the Service is free of viruses or other harmful components.
Fitness disclaimer
The Service offers health, fitness and nutritional information and is designed for educational purposes only. You should not rely on this information as a substitute for, nor does it replace, professional medical advice, diagnosis, or treatment. If you have any concerns or questions about your health, you should always consult with a physician or other health-care professional.
Do not disregard, avoid or delay obtaining medical or health-related advice from your health-care professional because of something you may have read on the Service. The use of any information provided on the Service is solely at your own risk.
You can also review our Editorial Integrity Policy.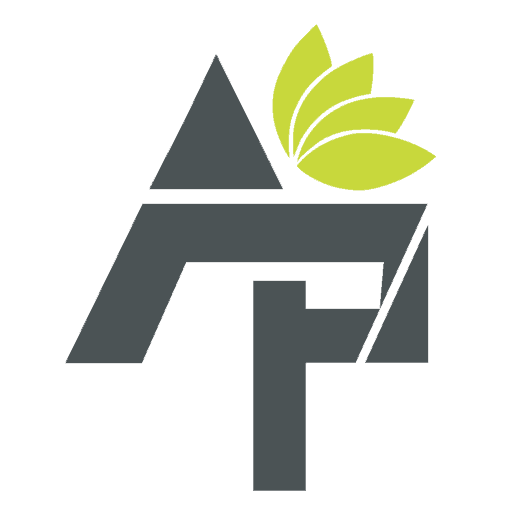 Alt Protein Team is a team of professionals and enthusiasts committed to bringing you the most up-to-date information on alternative protein, health and wellness, workouts, and all things health-related. We've reviewed a lot of products and services so you don't have to guess when you spend your hard-earned money on them. Whether you want to shed some pounds, build lean muscle or bulk, we can help you figure out what you need to do and what you need to have to achieve your goals.