Nowadays, greens powder supplements are flooding the fitness and nutrition market. Many of these brands claim to work amazingly and intentionally exaggerate their products' properties without providing evidence or ways to measure those claims.
All these aspects are not an issue when it comes to ORAC Energy Greens manufactured by the Paradise Herbs & Essentials company. They have created a healthy and well-balanced mix of powdered grasses, vegetables, fruits, probiotics, antioxidants, and mushrooms for the sole purpose of being consumed as an organic food-based supplement.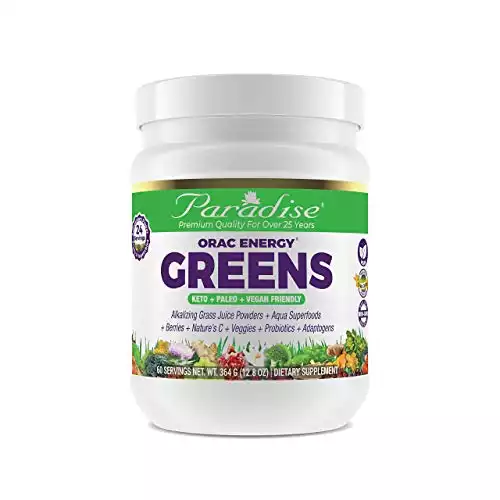 Below, we have reviewed the Paradise ORAC Energy Greens product, and we have detailed important and useful characteristics such as ingredients, cost, pros, cons, effectiveness, and more.
Paradise ORAC Energy Greens – Brief Product Overview
Manufacturing company: Paradise Herbs & Essentials;
Product description: green powder superfood that mixes with liquids to create nutritious beverages;
Price: $12-$45 (varies depending on the seller as well as the size of the container or the number of servings);
Benefits: helps you lose weight, boosts your immune system and overall health due to its antioxidant and probiotic content;
Main ingredients: organic juice powders, veggies, berries, aqua superfoods, stress-harmonizing adaptogens, mushrooms, herbal concentrates, and probiotics;
Rating: 8.9/10.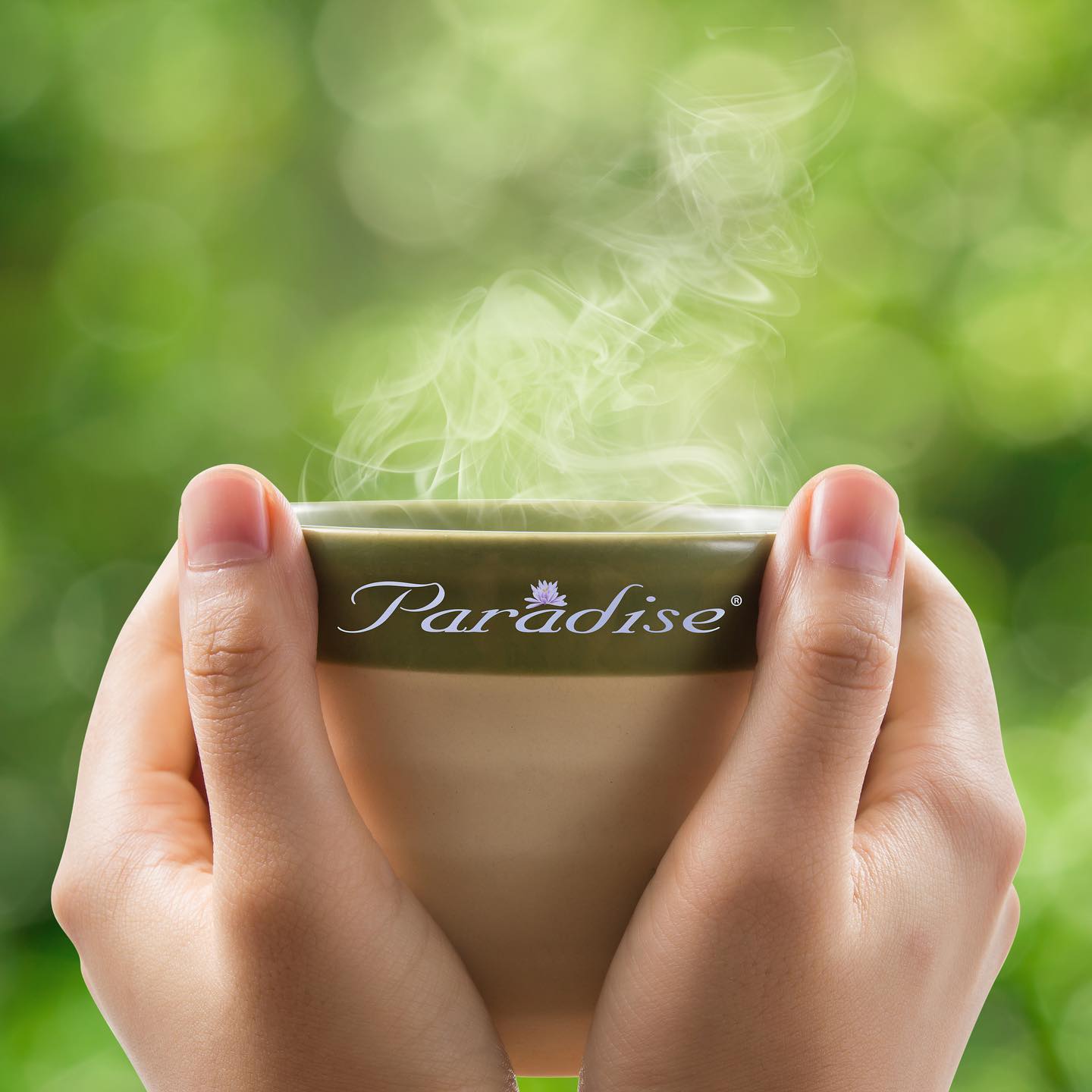 What Is Paradise ORAC Energy Greens?
This product is an organic wholefood green powder that contains more than 42 natural and healthy ingredients. It has powerful antioxidant properties emphasized by its grasses content.
ORAC Energy Greens offers approximately 3.5 grams of superfoods which is not a lot when you think about other comparable supplements. Still, Paradise's product is made of juice extracts which are very nutrient dense, unlike other protein powders that are freeze-dried. The reason behind this is the fact that phytonutrients are found in larger quantities in the juice of vegetables and plants.
There are three categories of superfoods: sea algae, grasses, and vegetables. Paradise ORAC Energy Greens combines all these three ingredients and adds many others who are highly nutritious.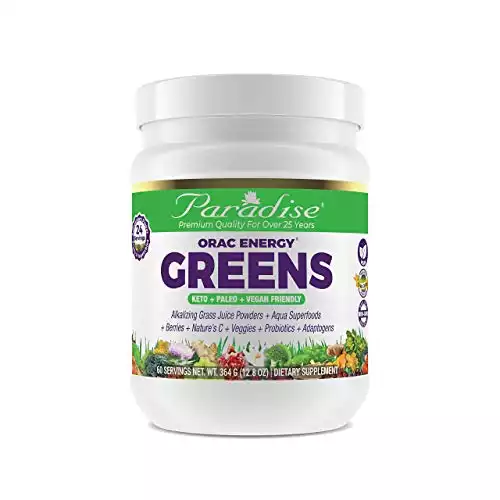 Ingredient Profile
This product is a clean and healthy one. It doesn't contain any harmful or potentially dangerous elements like allergens, flavored fillers, and artificial sweeteners. Also, Paradise ORAC doesn't have any animal products in its formula which makes it a vegetarian and vegan-friendly supplement.
The supplement contains more than 42 different organic and pesticide-free ingredients which are categorized into several groups:
Grasses blend in the form of juice powders: alfalfa grass, wheat grass, barley grass, oat grass, etc.;
Super beta-glucan or immune-supporting mushrooms blend Maitake fruiting body, Shiitake fruiting body, Cordyceps, Reishi fruiting body, Agaricus fruiting body;
Seaweeds blend: chlorella and spirulina;
Berry blend: strawberry, blueberry, raspberry, cranberry, pomegranate, etc.;
Probiotic Blend: L. Acidophilus, L. Plantarum, S. Thermophilus, oat beta-glucan fiber, etc.;
Super antioxidants blend: grape seed extract, green and white tea;
Organic vegetable blend: broccoli, spinach, kale, parsley, tomato;
Nature's C with Qpower: Acerola berry extract, Acai berry extract, Lycium berry extract, Camu Camu, etc.;
Liver cleansing and tonic support: artichoke leaf extract, milk thistle seed extract;
Imperial adaptogen blend: Rhodiola root, holy basil leaf, American Ginseng, Suma root extract, tangerine peel extract, licorice root extract, ginger rhizome extract, etc.;
GingerZyme: turmeric rhizome extract, ginger rhizome extract, and cinnamon bark extract;
Dual action energy formula: Maca root extract and acai berry extract.
Paraside ORAC Energy Greens is a very nutritious supplement. This superfood offers a high amount of antioxidants that equals the one contained by 24 portions of fruits and veggies. Moreover, this powder provides around 2 grams of protein per serving.
Nutritional Value
Paradise ORAC Energy Greens Nutritional Facts – per one scoop of 6 grams
Calories
22
Protein
2 g
Carbohydrates
3 g
Total fat
0 g
Sodium
21 mg
Cholesterol
0 mg
Fiber
1 g
Sugars
1 g
Besides protein and fiber, the Paradise ORAC supplement also has 75% vitamin A, 2% Calcium, 58% vitamin C, and 7% Iron.
Taste and Mixability
The taste of Paradise ORAC Energy Greens is not bad at all. You can easily add one scoop of this powder in water or combine it with your favorite organic juice. Some say it has a slightly grassy taste. However, it is well-balanced with the berry flavors. There were a few reviewers that claimed this beverage has a peppery finish as well as a taste similar to the one of celery juice but neither one has bothered them.
The overall texture is good, and we can definitely say that this supplement is a drinkable product.
You can easily mix this vegan protein powder with plain water, smoothies, and even apple juice. Either way, it tastes great, and it is easy to prepare. The recommended dosage is one scoop or serving of around 6 grams per day.
Effectiveness and Value
Is This Product Effective?
The company uses the ORAC measurement system to prove the value of this supplement as well as its effectiveness. The ORAC acronym corresponds to Oxygen Radical Absorbance Capacity. This indicator evaluates the antioxidant potency of this supplement. It might not be the perfect evidence, but it is still much better than simply telling your clients that your product contains plenty of antioxidant without letting them know the exact amount of those health-beneficial elements.
Otherwise, the lack of quantification written on the label might lead to frustration among consumers and will eventually determine them to choose a competitor's brand.
This particular supplement marketed by Paradise Herbs contains a total of 40,000 ORAC units per serving which represents a couple of times more antioxidants than those found in a handful of blueberries. If that is not impressive, I don't know what is!
One portion of ORAC Energy Greens also comes with approximately 1.2 billion probiotics. This is a nice addition that improves both your body's nutrient absorption and digestive health.
Although there are not many details regarding the supplement's minerals and vitamins content, ORAC Energy is an antioxidant powder rather than a multivitamin one. Its level of effectiveness is increased by its vitamins and minerals like vitamin A, vitamin C, calcium, and iron. You will find all these and their quantification on the label as well as in this review's Nutritional Value section.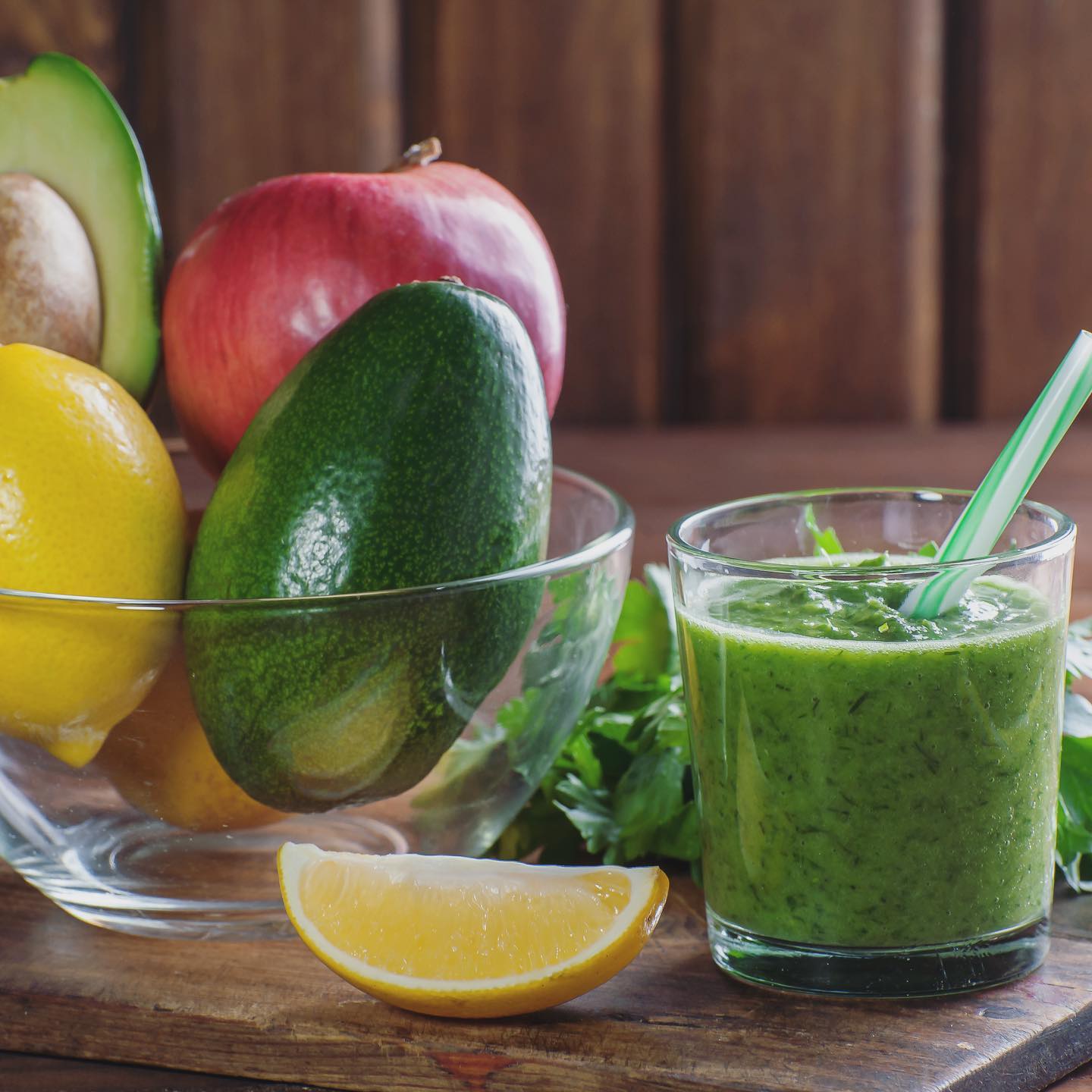 ORAC Energy's Value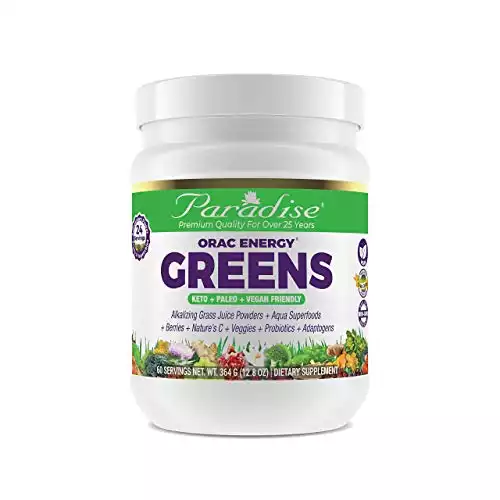 While most clients are truly satisfied with the way this product works, there are a few users who are not impressed with this powder's proprietary blends. It is an affordable and valuable organic supplement, but there are a few drawbacks that the company should take care of.
To start with, ORAC Energy Greens might not be that bad, but it still contains a limited amount of nutrient-dense ingredients that makes us think whether or not this makes the supplement less effective when it comes to its therapeutic health benefits.
All in all, this product provides a great value considering its benefits as well as its price.
Pros and Cons of Paradise ORAC Energy Greens
Advantages
It is rich in antioxidants and protein;
Has a mild and pleasant taste;
It is high in minerals and vitamins such as A and C;
Clients are pleased to see that there is an extensive ingredient list;
Provides nutritious grasses in a soluble form (juice extracts are easier to digest);
It contains plenty of high-quality and healthy ingredients like probiotics and herbs.
Disadvantages
One serving measures only 6 grams which are too small to offer you all the necessary nutrients to support a high energy level;
It has a lower content of probiotics compared to other similar supplements;
You will not find a lot of explicit details regarding its mineral content on the label.
How Much Does It Cost?
Paradise ORAC Energy Greens sells at approximately $30 per one large container that provides 30 servings. You can purchase this supplement on the company's official website as well as other third-party sellers such as Amazon.
Paradise Official Online Shop
On the company's website, you will be able to purchase several different forms of this product: powder containers, vegetarian capsules, and packets. The powder version has a variable price, depending on the container's size. All the prices listed below are calculated after the company's discount of 55% offered to their first-time customers:
A small container of 3.2 ounces – approximately $12;
A medium-sized container of 6.4 ounces – approximately $29;
A large container of 12.8 ounces – approximately $45.
Amazon
All the above prices found on Amazon are for one-time purchases only. If you are a subscriber, you will benefit from discounts that can go up to 20%. For example, the largest container is $37.04 for Amazon Prime members.
Warning! Health and fitness accomplishments supported by this supplement will vary from one individual to another depending on several health and body type factors. The company praises its product without guaranteeing results. Also, one should not expect overnight results because it is all a matter of time, patience, and perseverance.
Every time you decide to follow a special eating regimen by consuming dietary supplements, we recommend you to seek your doctor's help and professional advice to make sure you are in good health or that your existing health conditions will not be negatively impacted.
Paradise ORAC Energy Greens – Rating Overview
| | |
| --- | --- |
| Key Aspect | Ratings (out of a total of 10 points) |
| Ingredients | 9 |
| Effectiveness | 9.5 |
| Taste | 8 |
| Price | 9 |
| TOTAL | 8.9 |
The Bottom Line of Paradise ORAC Energy Greens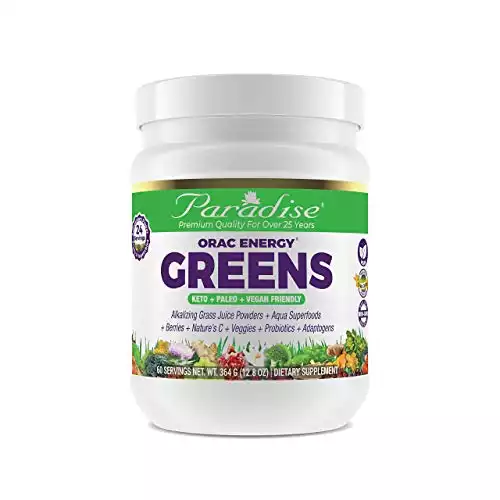 Once you try the Paradise ORAC Energy Greens powder, you will be pleasantly surprised by the way it works. You will not encounter such a good greens powder supplement that backs up all its marketing claims while also offering detailed information regarding its ingredients. This product should not replace all your fruit and vegetables meals or snacks. It should be a healthy addition to your already balanced diet.
Let us know if you have ever tried this antioxidant supplement, and if you did, please tell us how well it worked for you by leaving a comment in the dedicated section below.
Recommended Reads: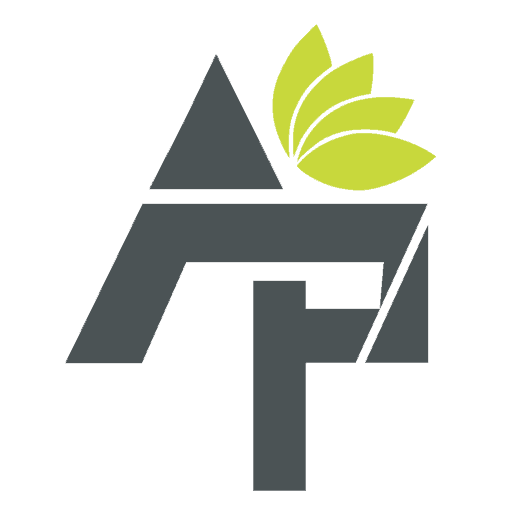 Alt Protein Team is a team of professionals and enthusiasts committed to bringing you the most up-to-date information on alternative protein, health and wellness, workouts, and all things health-related. We've reviewed a lot of products and services so you don't have to guess when you spend your hard-earned money on them. Whether you want to shed some pounds, build lean muscle or bulk, we can help you figure out what you need to do and what you need to have to achieve your goals.