In this Amazing Grass Raw Reserve review, I'm looking at the ingredients and their benefits, talking about how to use it, and discussing other options you could try.
What Is Amazing Grass Raw Reserve?
You've probably heard all about detoxes by now. There are so many of them on the market, some more extreme than others. When I looked at the ingredients in this product, the detoxification benefits jumped out at me first.
Raw Reserve comes with other benefits, too, so it's not just a one-trick pony. I just didn't think of it as a nutrition supplement or immune system support right off the bat.
What Can Amazing Grass Raw Reserve Do for You?
Amazing Grass Raw Reserve makes a few claims:
Nutrition
Digestion Help
Immune System Support
Detoxification Support
How Do You Use It?
Toss it in a smoothie and mix it up with other fruits, vegetables, and/or protein powder of your choice or stir it up in a glass of water or juice (six to eight ounces). It's really just a matter of preference.
There are recipes out there that use the original flavor in the soup. I'm not sure I'd go that far but never say never.
Original or Berry?
There are two flavors of Amazing Grass Raw Reserve: Original and Berry. Other than the obvious difference in flavor, the only real differences in the ingredients themselves are the presence of acai, blueberry, and goji in the Berry flavor.
Some of the ingredients are listed in a different order, which suggests a difference in amounts, but those are probably negligible differences.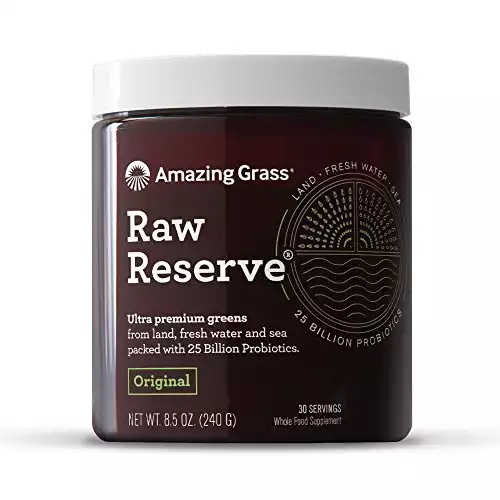 Flavor
Overall, it seems like it's pretty good in either form, considering what it is. Some people say the stevia flavor in the Berry is a little too strong and it's too sweet. The Original is about what you would expect from a quality green powder. A little grassy, or "green," but there's enough going on there that it doesn't taste bad.
List of Ingredients
There isn't a huge difference between the Original and Berry flavors.
Original
Amazing Grass Green Food Blend
Organic spirulina
Organic chlorella
E3 Live AFA (blue-green algae)
Organic barley grass
Organic wheatgrass
Organic alfalfa
Organic nettle
Organic Kale
Organic Kelp
Organic bladderwrack
Organic rockweed
Organic sea lettuce
Organic dulse
Organic alaria
This list is made up of a ton of superfoods from land, freshwater, and sea. This is where a lot of the dense nutrition comes from. Some ingredients, like wheatgrass, boost immunity, promote a healthy digestive system, and help with detox. Barley grass supports the immune system.
Spirulina, chlorella, E3 Live AFA, dulse, alaria, sea lettuce, rockweed, and bladderwrack aren't things the average person would seek out to eat (not that wheatgrass and barley grass are), but they do provide a surprising number of benefits, like detox help, inflammation reduction, weight loss, and protection against disease.
This section alone covers a lot of nutritional areas the standard American diet neglects. I can see why people report a boost in energy when they use this. Filling in nutritional gaps and getting in the vitamins and minerals that are missing can make you feel alive and less in need of caffeine to make it through the day.
Herbal & Support Foods Blend
Organic Maca
Organic burdock root
Organic ginger
Organic dandelion
Organic aloe vera
Organic cayenne
Despite the shorter list, there's still a lot going on here:
The ginger, cayenne, and aloe vera can benefit digestion. Aloe vera can boost the immune system.
Maca can help balance hormones, improve mood, increase energy, and boost the immune system.
Cayenne can boost energy and metabolism.
Dandelion is also good for digestion, plus it can be beneficial in detoxing, lessening joint pain, and benefit the skin.
Burdock root may be helpful in detoxing, reducing inflammation, and treating or preventing certain diseases.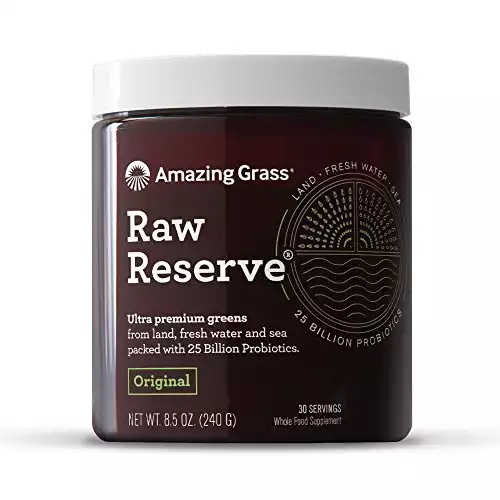 EFA Fiber Blend
Organic flaxseed
Chia Seed
This blend not only helps with digestion because of the fiber, but it can also help your body absorb more nutrients from your food in the small intestine. You also get a boost in omega-3 fatty acids in your diet thanks to flaxseed and chia seeds.
Digestive Enzyme Blend
Bacillus subtilis
Bifidobacterium bifidum
Bifidobacterium breve
Bifidobacterium longum
Lactobacillus paracasei
Lactobacillus plantarum
Lactobacillus rhamnosus
Streptococcus thermophilus
Amylase (A. oryzae)
Cellulase (A. niger)
Protease (A. oryzae)
Lipase (R. oryzae)
Same as Original flavor
AmazingGrass.com
Amazon
Thrive Market
Whole Foods
iHerb
Vitacost
Here's another boost to the digestive system and overall gut health. Amazing Grass Raw Reserve contains 25 billion probiotics. Gut health is so important when it comes to the overall function of your body.
It can contribute to your energy levels and mood in addition to a reduction in bloating and discomfort.
Berry
Since the list of ingredients is largely the same, the benefits will be the same. The Health & Support Foods Blend has a few extra ingredients, so I'll talk about those, but these are pretty equal where benefits are concerned.
Take points away on this one if you can't tolerate stevia. Add them if you want the extra handful of the ingredients found in the Berry flavor.
Amazing Grass Green Food Blend
Organic wheatgrass
Organic barley grass
Organic spirulina
Organic chlorella
E3 Live AFA
Organic Alfalfa
Organic Nettle
Organic Kale
Organic Kelp
Organic Bladderwrack
Organic Rockweed
Organic Sea Lettuce
Organic Dulse
Organic Alaria
Herbal & Support Foods Blend
Organic Maca
Organic Burdock Root
Organic Ginger
Organic Dandelion
Organic Acai
Organic Blueberry
Organic Goji
Organic Aloe Vera
Organic Cayenne
Acai, blueberry, and goji berries are helpful in fighting and repairing oxidative damage from free radicals because of their high antioxidant content.
Acai has been shown to support heart health.
Goji berries can help support the immune system, boost energy, detox the liver, stabilize blood sugar, and fight disease.
Blueberries, as humble as they seem amidst a sea of superfoods you don't normally see in every grocery store's produce section, can also promote heart health, reduce inflammation, and protect the body against disease.
EFA Fiber Blend
Digestive Enzyme Blend
Supplement Fact Comparison
There's not a huge difference between the two, but since the ingredients are slightly different, the nutritional profile is different too. Here's a look at what the Amazing Grass website lists per serving size (one 8-gram scoop):
| | | |
| --- | --- | --- |
| | Original | Berry |
| Calories | 30 g | 30 |
| Calories from Fat | 0 g | 0 |
| Carbohydrates | 4 g | 3 |
| Dietary Fiber | 1 g | 2 |
| Sugar | 0 g | 0 |
| Protein | 2 g | 2 |
| Vitamin A (beta carotene) | 758 IU | 758 IU |
| Vitamin C | 2 mg | 2 mg |
| Vitamin K | 57 mcg | 57 mcg |
| Calcium | 82 mg | 82 mg |
| Iron | 2.7 mg | 2.7 mg |
| Sodium | 10 mg | 45 mg |
| Potassium | 115 mg | 90 mg |
As you can see from the comparison, they're almost identical. The only differences are in the total number of carbs (only by one gram), dietary fiber (that same one gram), and the amount of sodium and potassium.
I can't imagine any of the differences to be a push to choose one over the other unless you really have to watch your sodium intake. I would just buy the one that sounds like the best flavor for you and how you plan to use it.
So Does It Work?
Yep! The reviews on this one are outstanding. People report less bloating, more energy, and the ability to focus better.
It's difficult to comment on the long-term disease-fighting effects of the product itself because so many factors are involved, but filling in nutritional gaps and consuming superfoods, in general, is unlikely to have a negative effect on overall health.
I'd think of this as insurance, like a multi-vitamin, and a way to get a variety of foods into my diet that it might be hard (or at least expensive and inconvenient) to come by otherwise.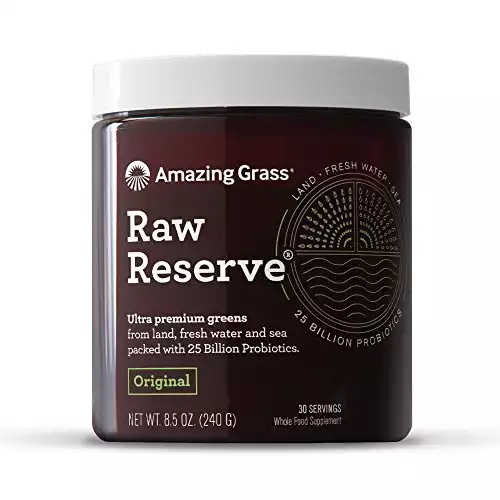 Pricing and Where to Buy
Get 15 packets of either flavor for about $30.00 or get a tub with 30 servings for about $40.00. Obviously, the bigger tub is a better deal. The packets are great if you're on the go all the time and rely on convenience when it comes to nutrition.
In some cases, you can save by setting up a subscription or purchasing more than one tub or box of packets at a time.
You can find Amazing Grass Raw Reserve at:
Alternatives to Consider
I think Amazing Grass Raw Reserve is a wonderful middle ground and strikes a balance between price and ingredients/benefits very well. However, it's always worth comparing your options before making a decision.
Consider
Amazing Grass Green Superfoods: This is like a lower level version of the same product. You'll pay less but you won't get all of the benefits, either, due to significant differences in the ingredients. It comes in a wider range of flavors than Raw Reserve.
Recommended Reads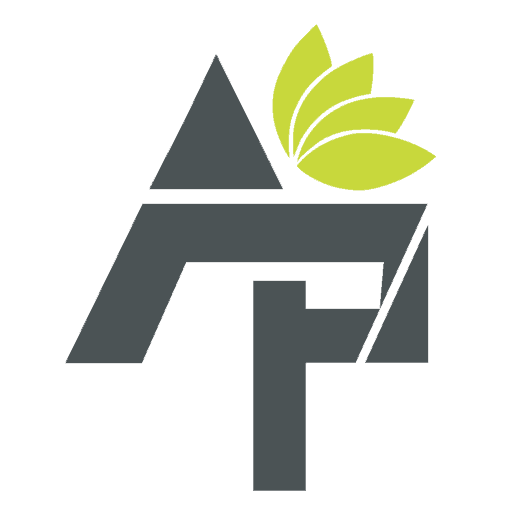 Alt Protein Team is a team of professionals and enthusiasts committed to bringing you the most up-to-date information on alternative protein, health and wellness, workouts, and all things health-related. We've reviewed a lot of products and services so you don't have to guess when you spend your hard-earned money on them. Whether you want to shed some pounds, build lean muscle or bulk, we can help you figure out what you need to do and what you need to have to achieve your goals.